Create Paper Mache Gingerbread House
241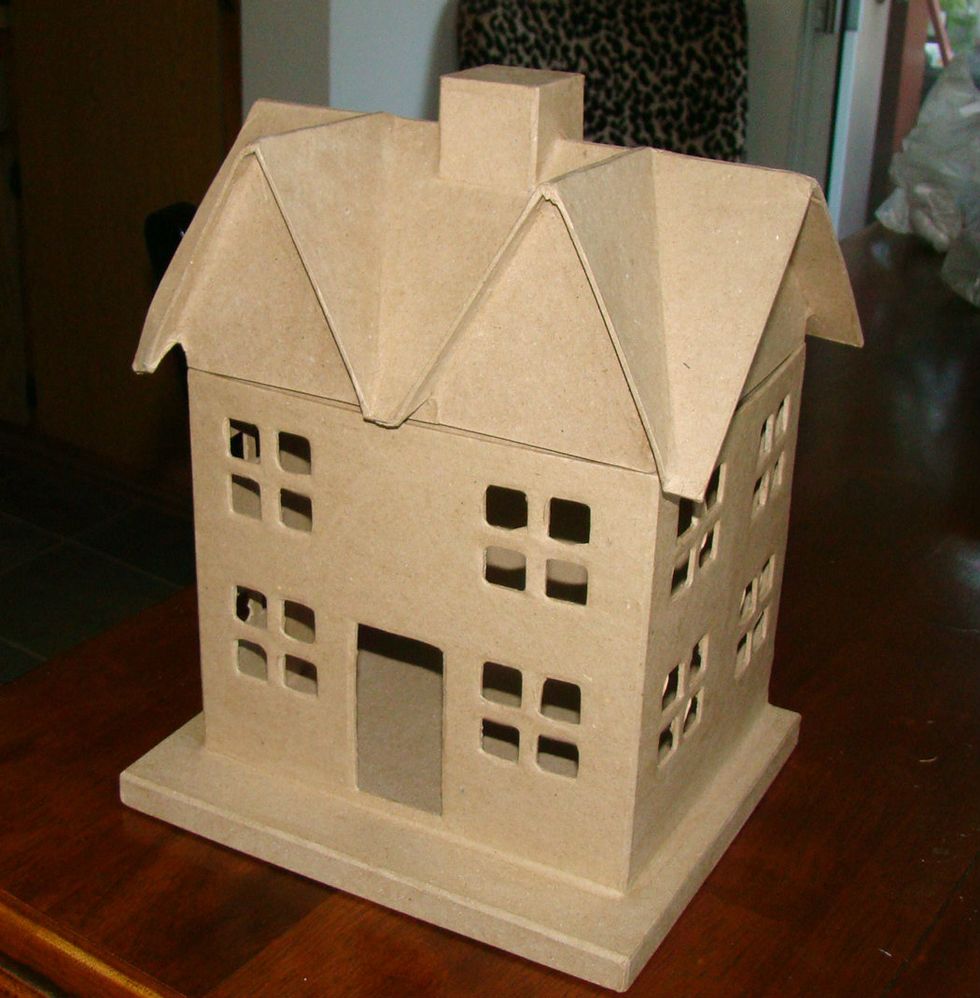 I purchased this paper mache house and Hobby Lobby for $5.99 with my 40% coupon.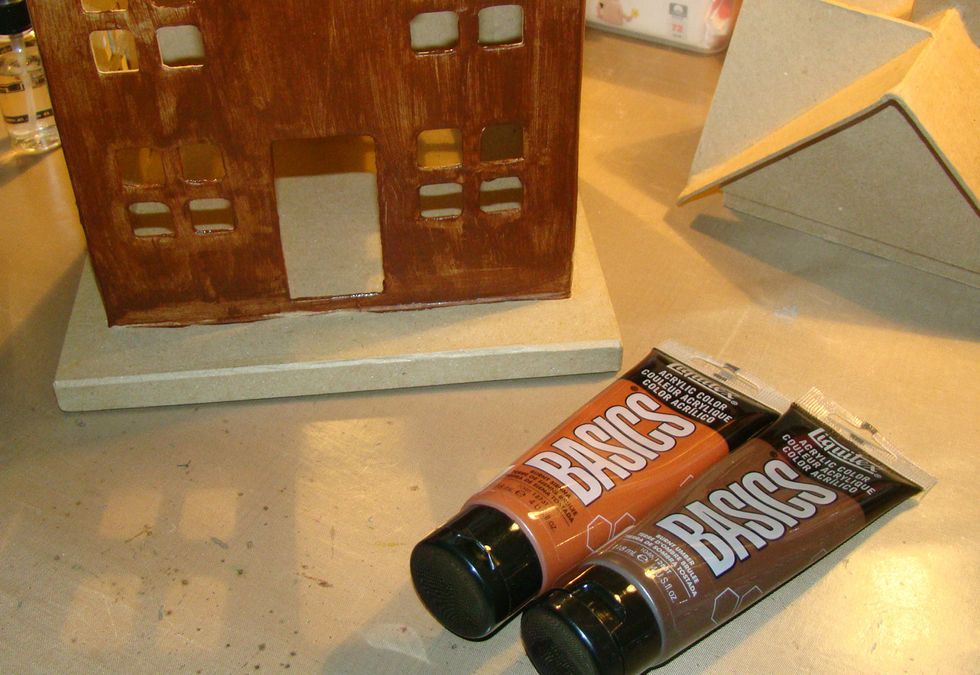 I mixed two different browns to achieve a gingerbread color. Paint the entire inside and out.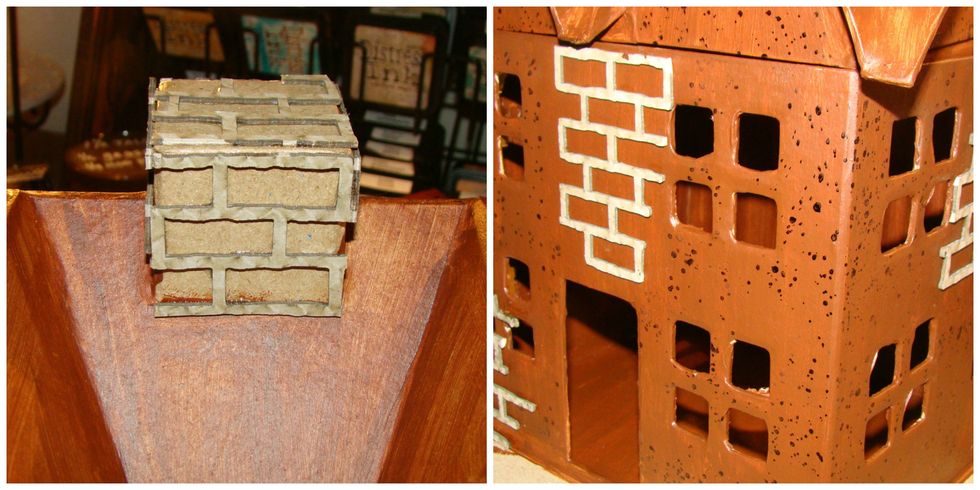 Using Blue Ferns Chipboard pieces are wonderful for this project. Cut random pieces for the sides of the house for added texture and interest.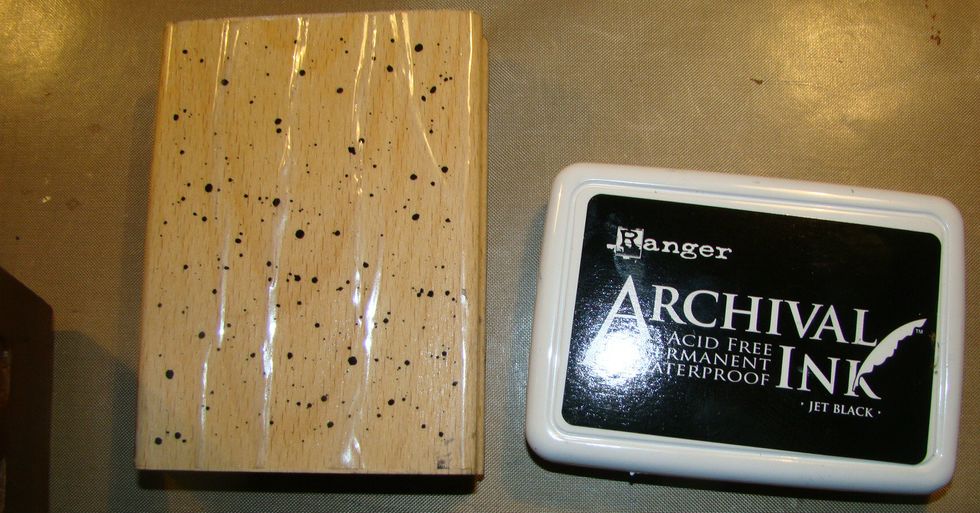 Using black archival ink and my splatter stamp, I randomly stamped all over the house
This is the effect... kind of looks like the spices in gingerbread... lol

Paint around the bottom base of the house green... you could also paint it white means you will be adding snow. I preferred to see the green underneath the snow.
Paint a coat of paint on the surface of your house and while wet, sprinkle with Rock Candy Glitter. DO NOT use Glue & Seal on this as it leaves a opaque look and you want this to look like sugar.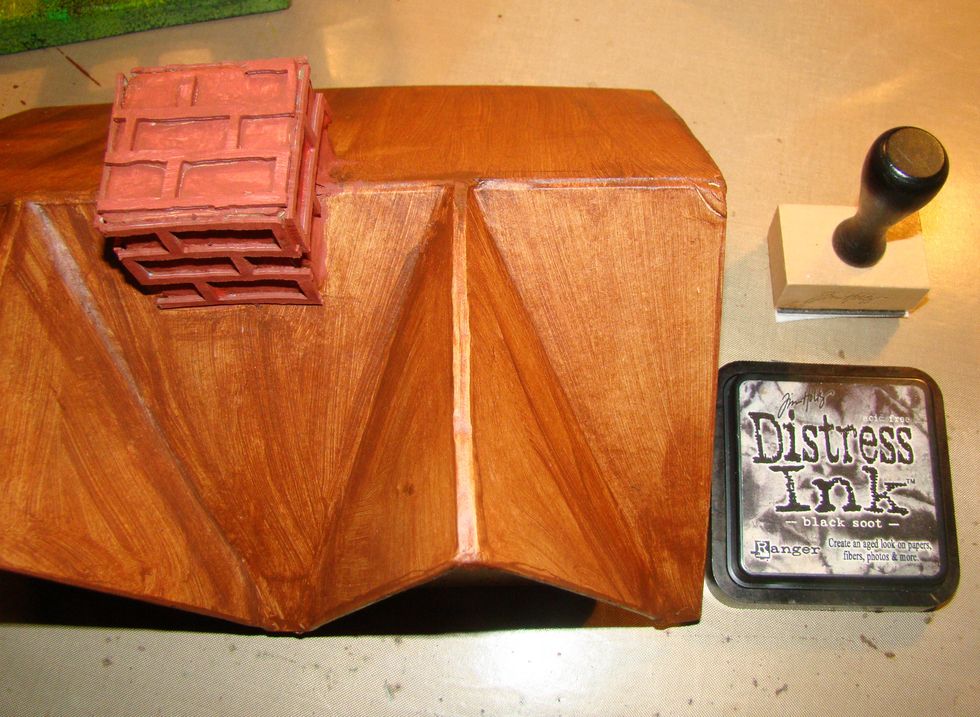 Apply Black Soot Distress Ink to the brick pieces for added depth and shadowing.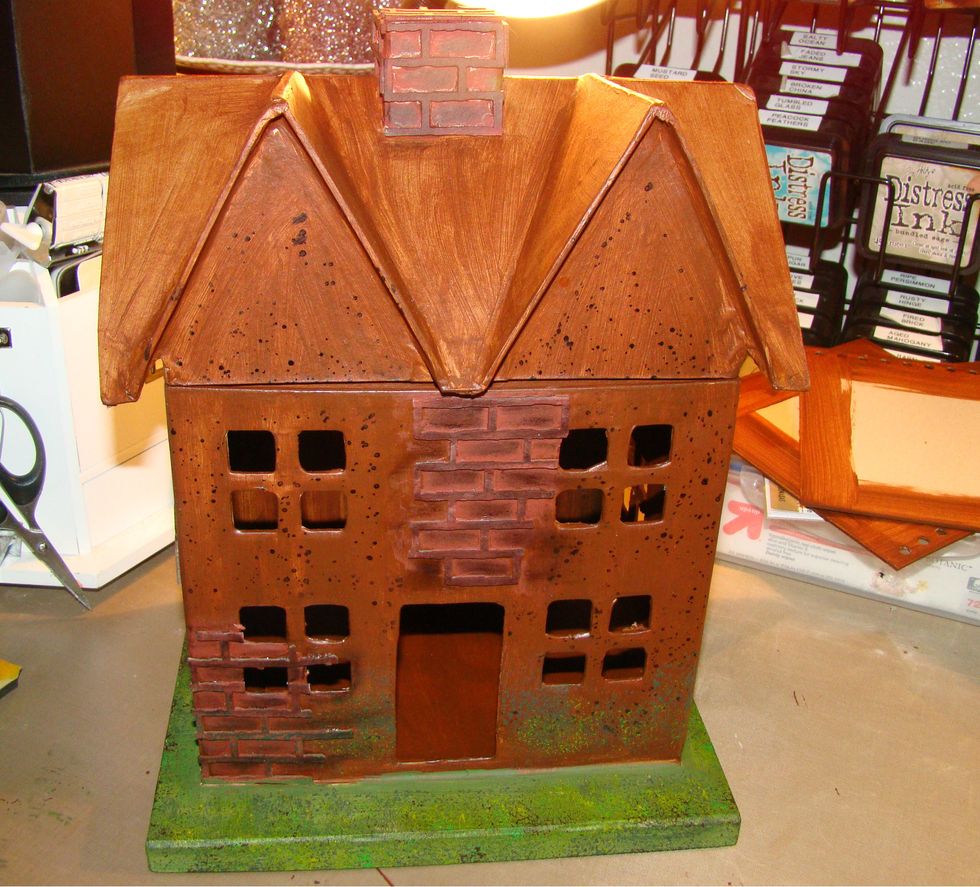 The distress ink adds such a pretty shadow

Apply a coat of your dark color, allow to dry. Apply a coat of weathered wood crackle and allow to dry. Lastly, apply a coat of white and watch the magic.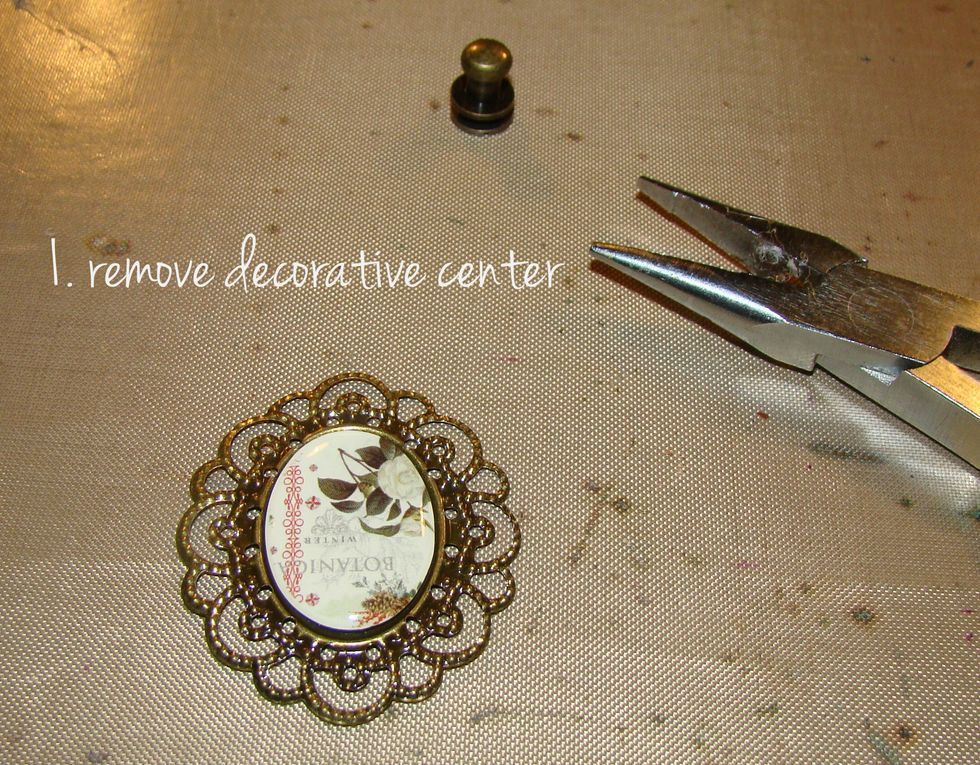 Making your own embellishments is so much fun.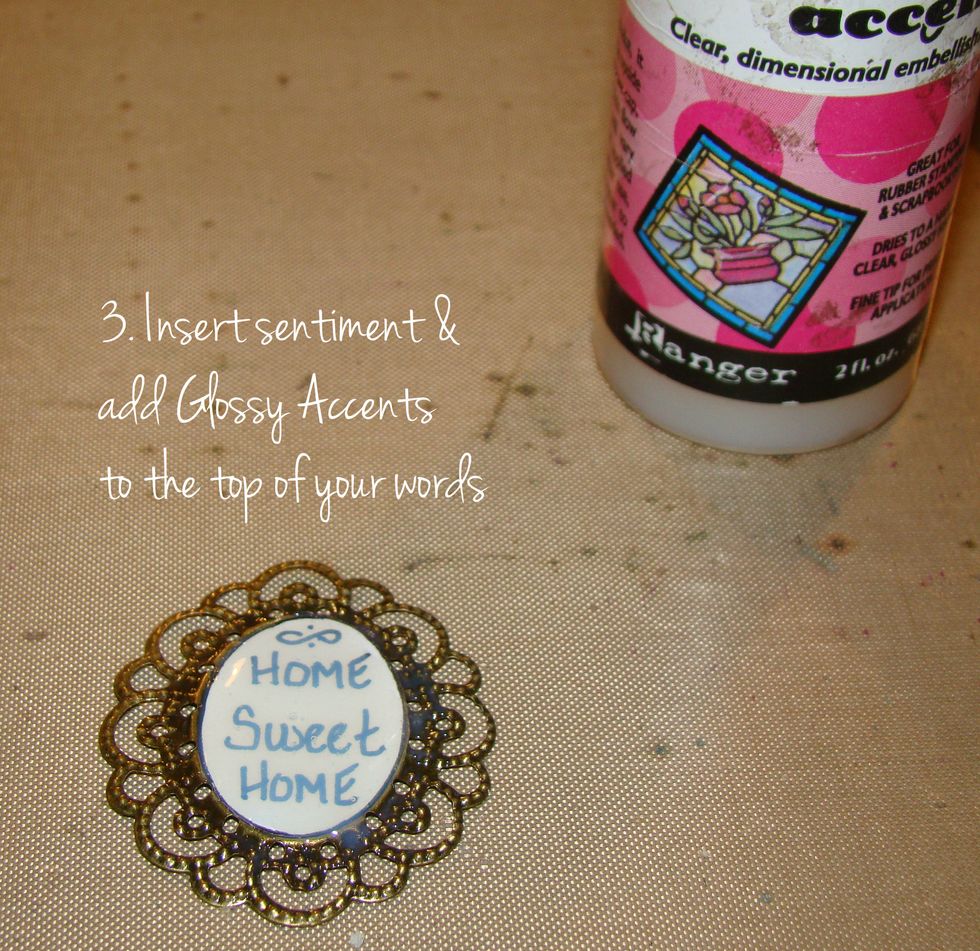 Allow to dry completly. Attach jump ring. Using a piercing tool make a hole over the door and attached Ideology Hinge fastener, then attached the jump ring with my door sign.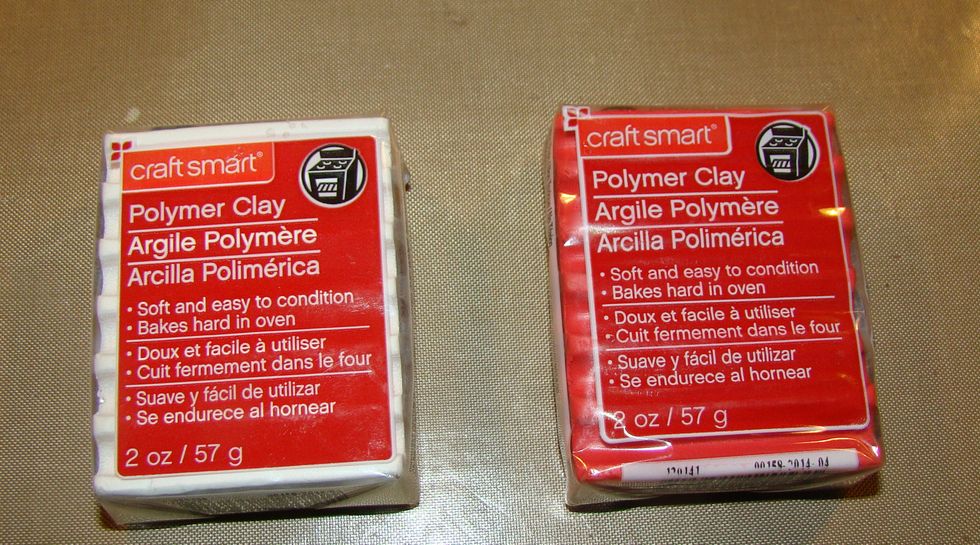 Time to decorate the windows. This is the clay that I used. Make sure you read the baking instructions on your label as each manufacturer is different. This one is 275 @ 15 min. Worked wonderful.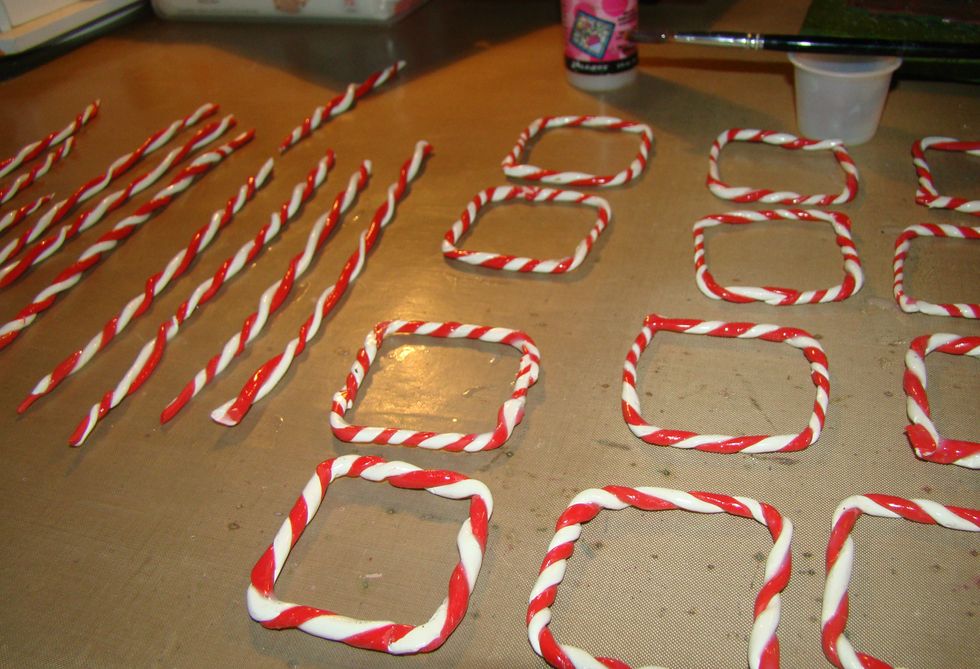 I made several candy cane sticks to have on hand for upcoming holiday projects.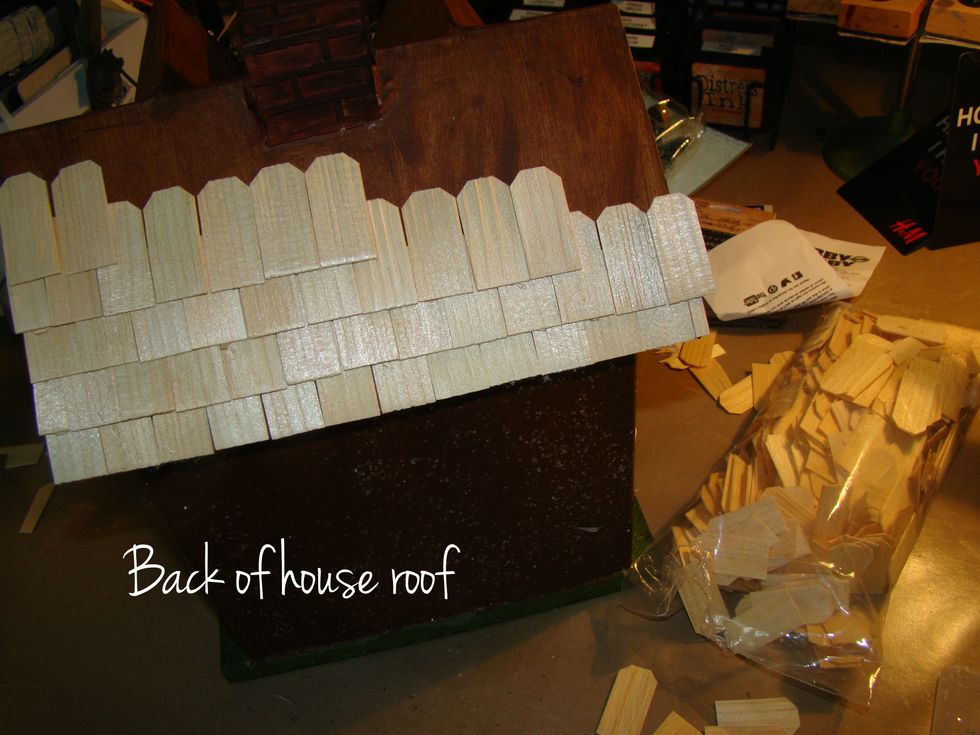 I purchased the shingles at Hobby Lobby in the doll house section.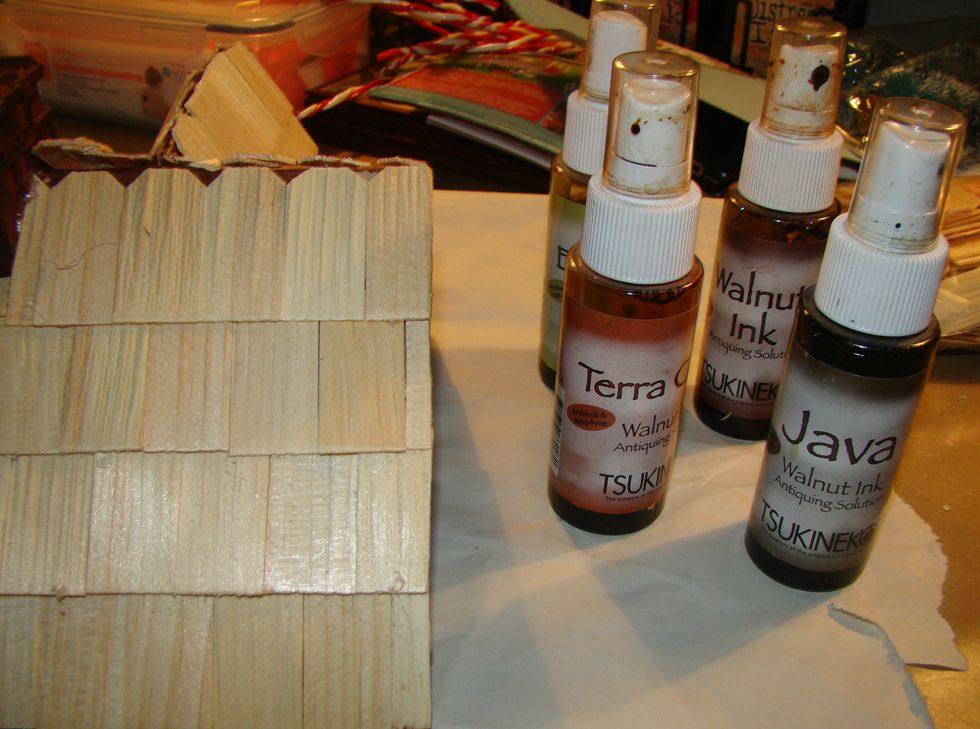 Using a stain I colored the roof... I chose Terracotta & Walnut stain.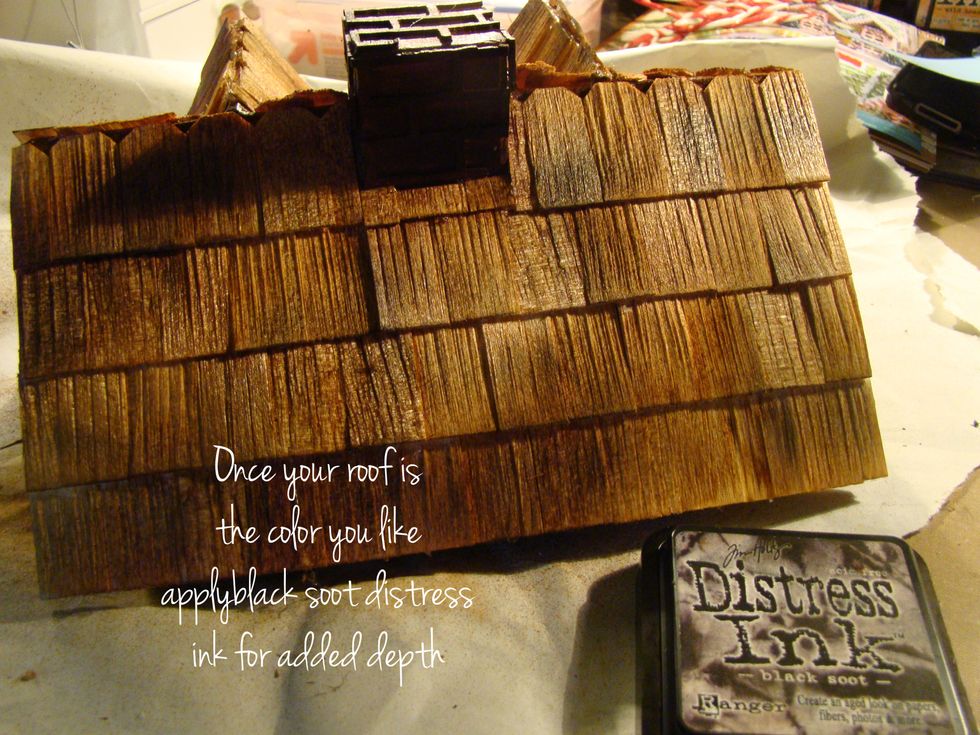 I love how the black soot distress ink grunges up the roof.... I really don't know what I would do without black soot distress ink.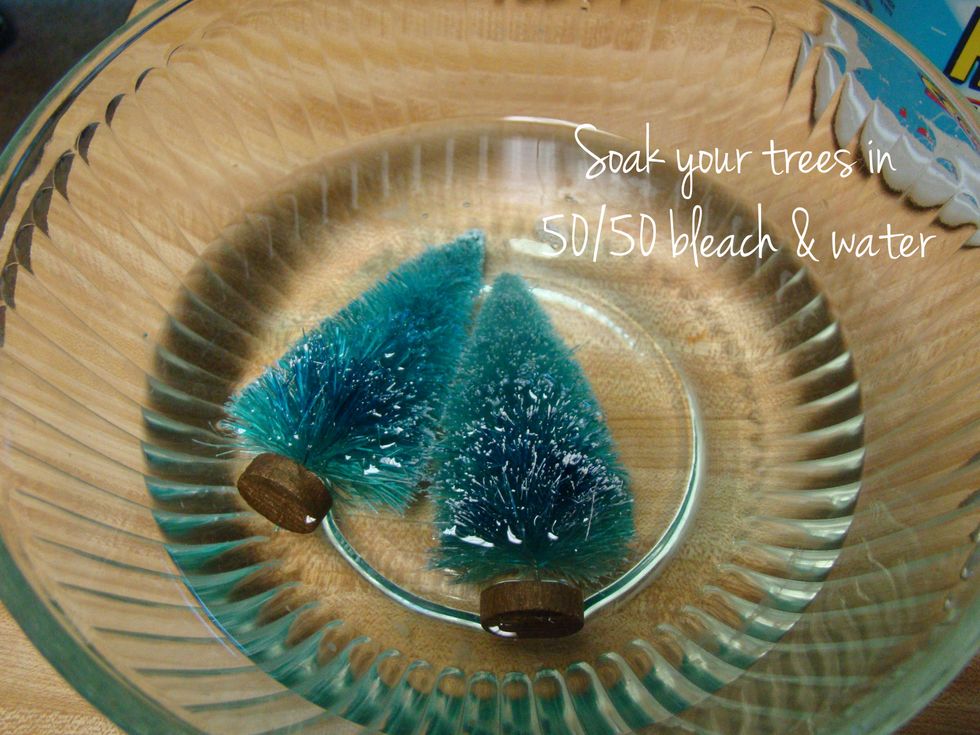 I wasn't happy with the color of these trees when I bought them, they had too much blue tone to them, so I decided to custom color mine.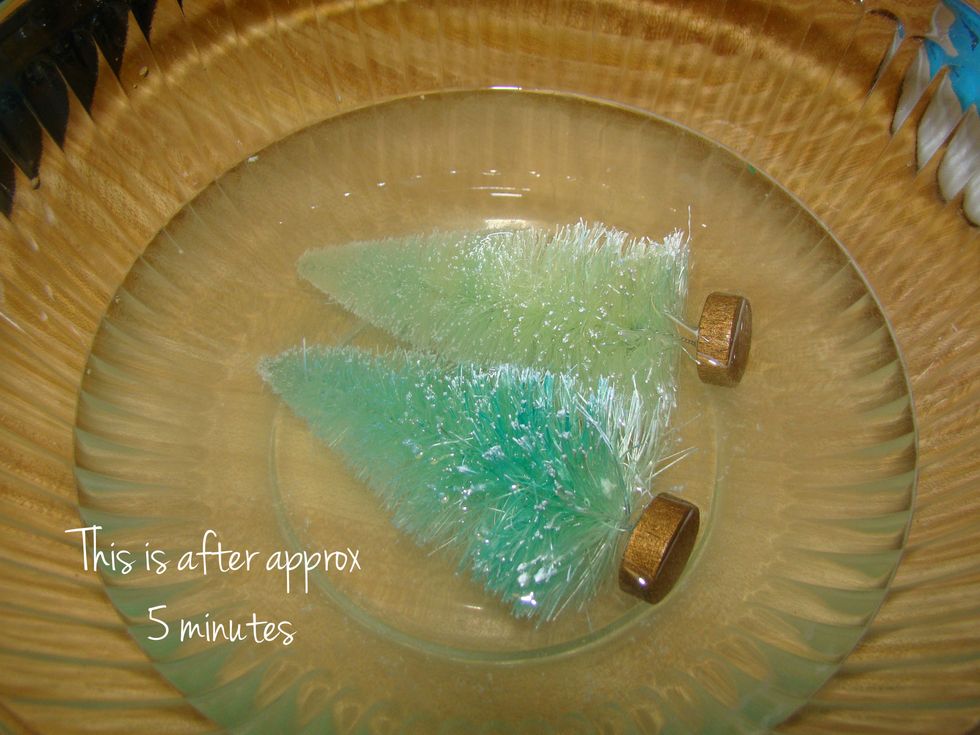 Look how fast they bleach out.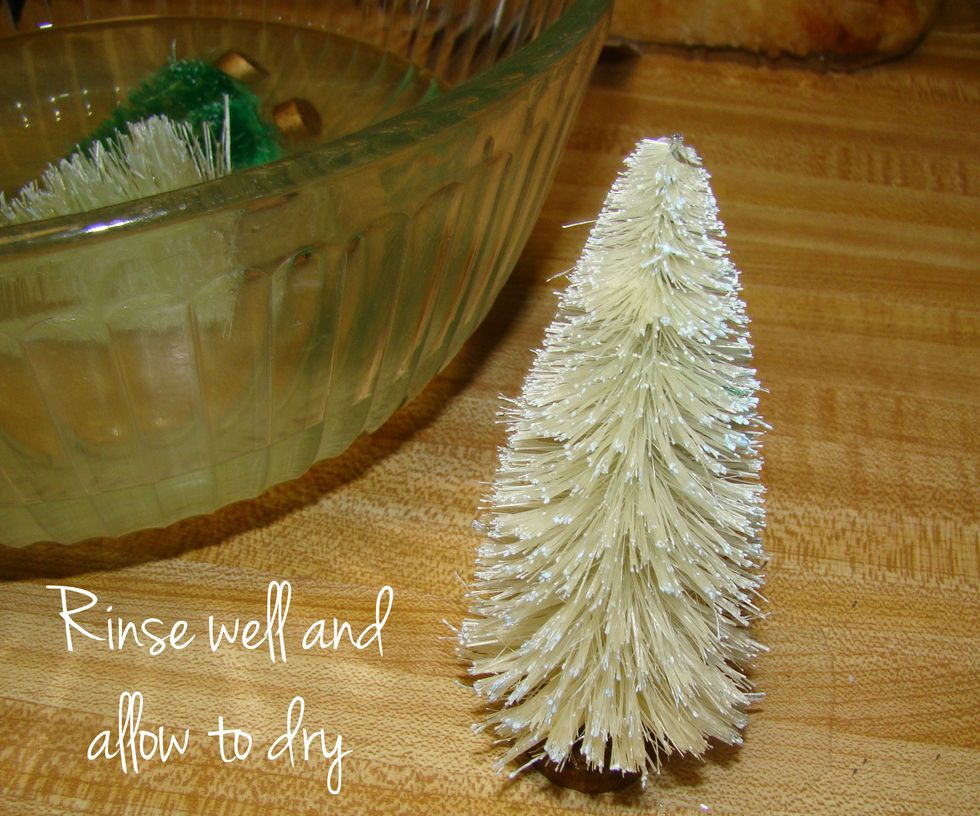 I don't know about you, but I love bottle brush trees and I always have a stash around that I can custom color for different holidays... Halloween, Easter, etc.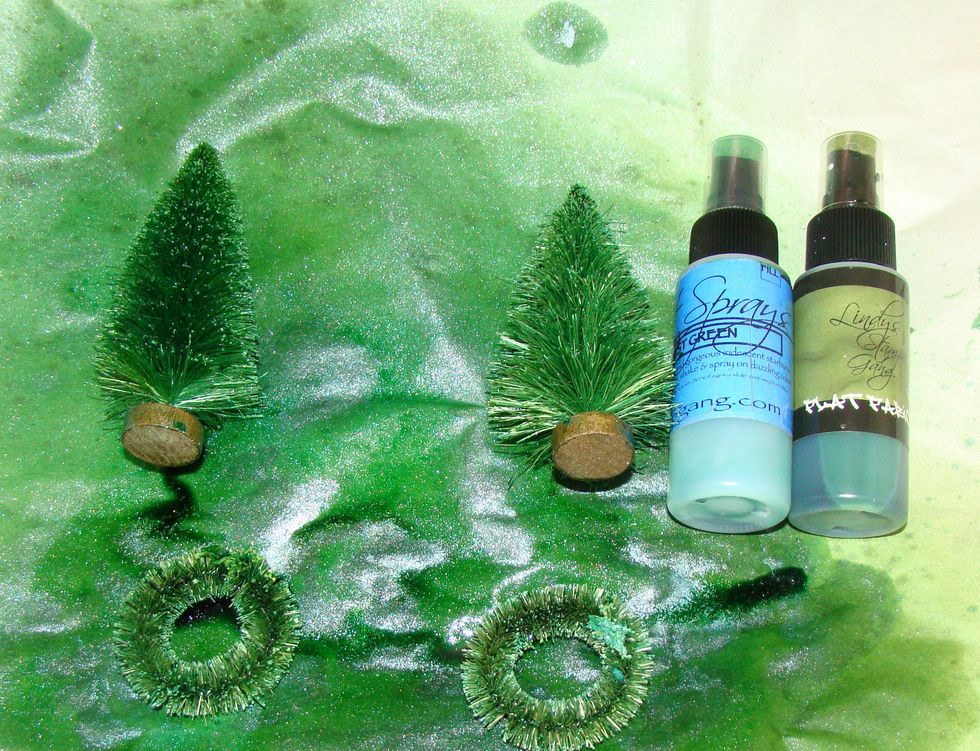 Using my Lindys Stamp Gang sprays, I chose a couple greens that I loved and they turned out just the perfect color... If you notice I also bleached up some wreaths.
Add your Snow-Tex to your roof, around the windows, on the brick pieces, the grass area etc.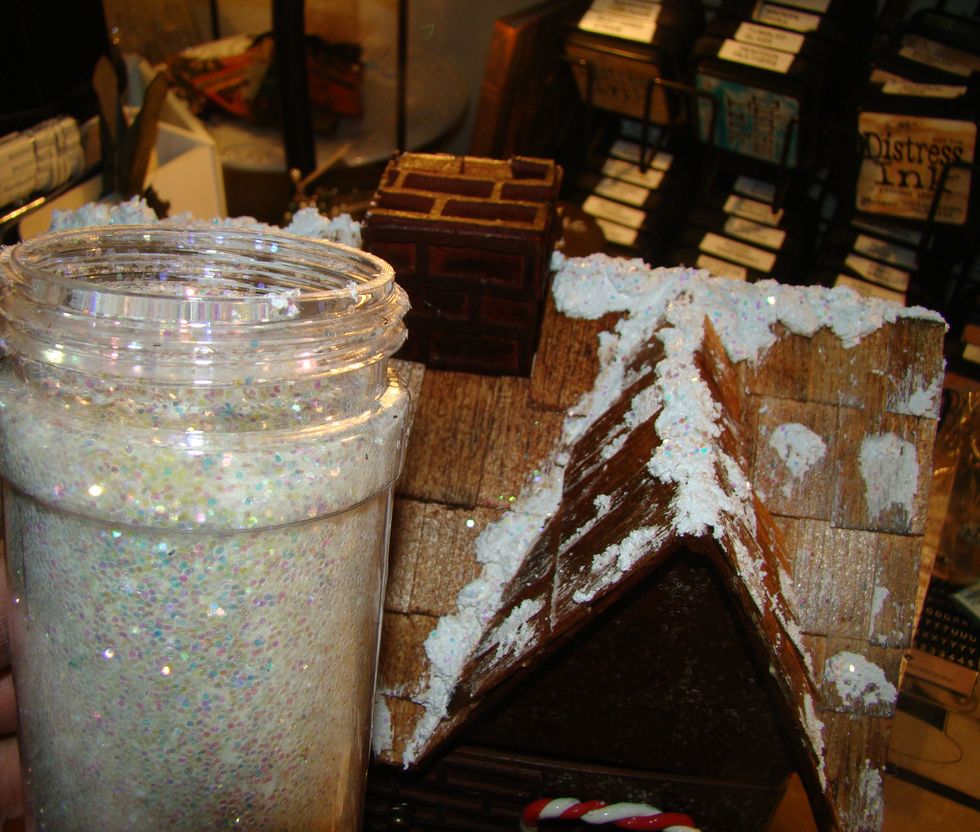 While the Snow-Tex is still wet, sprinkle iridescent glitter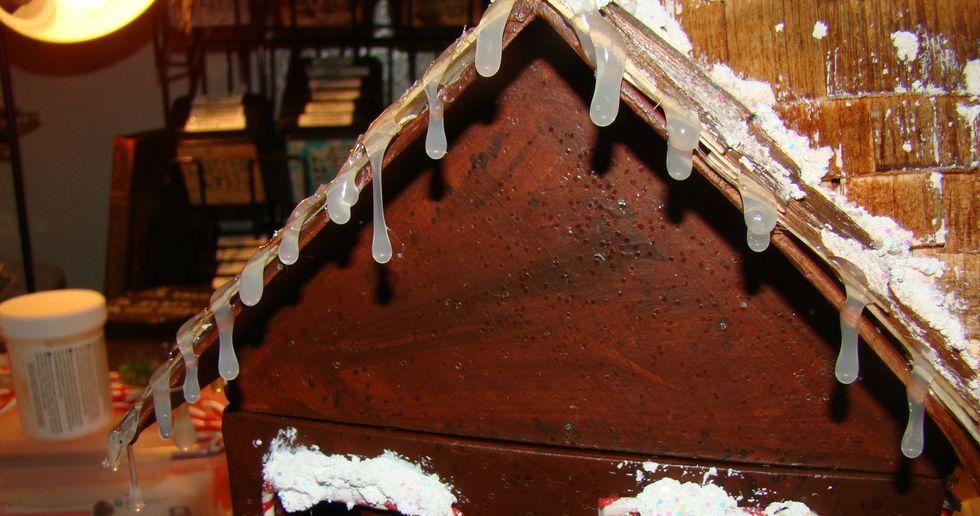 For icicles, take your glue gun and lay it on the roof ledge and slowing drip a small amount and allow it to drip on it's own. Snow-Tex the ledges of the roof.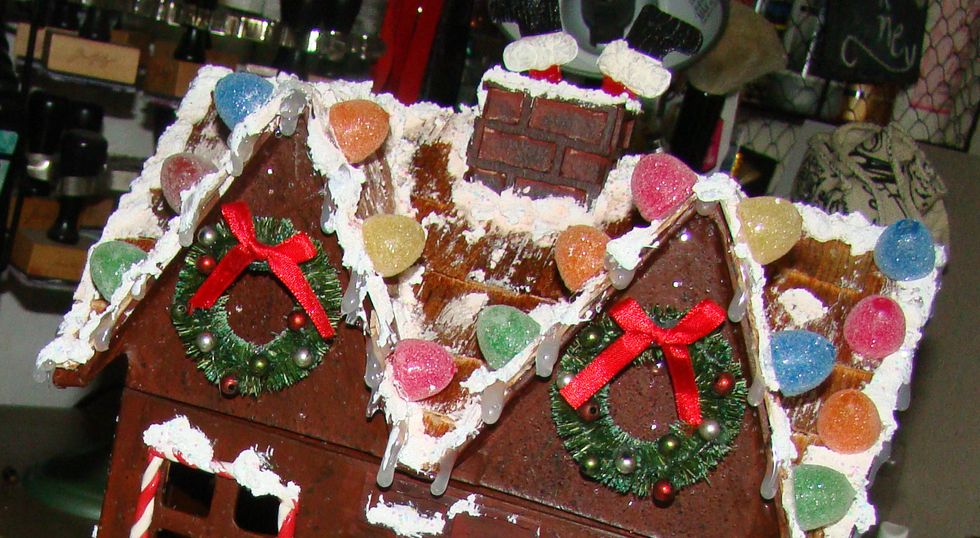 And now for the fun part... embellish. Decorate your wreath, trees, roof etc.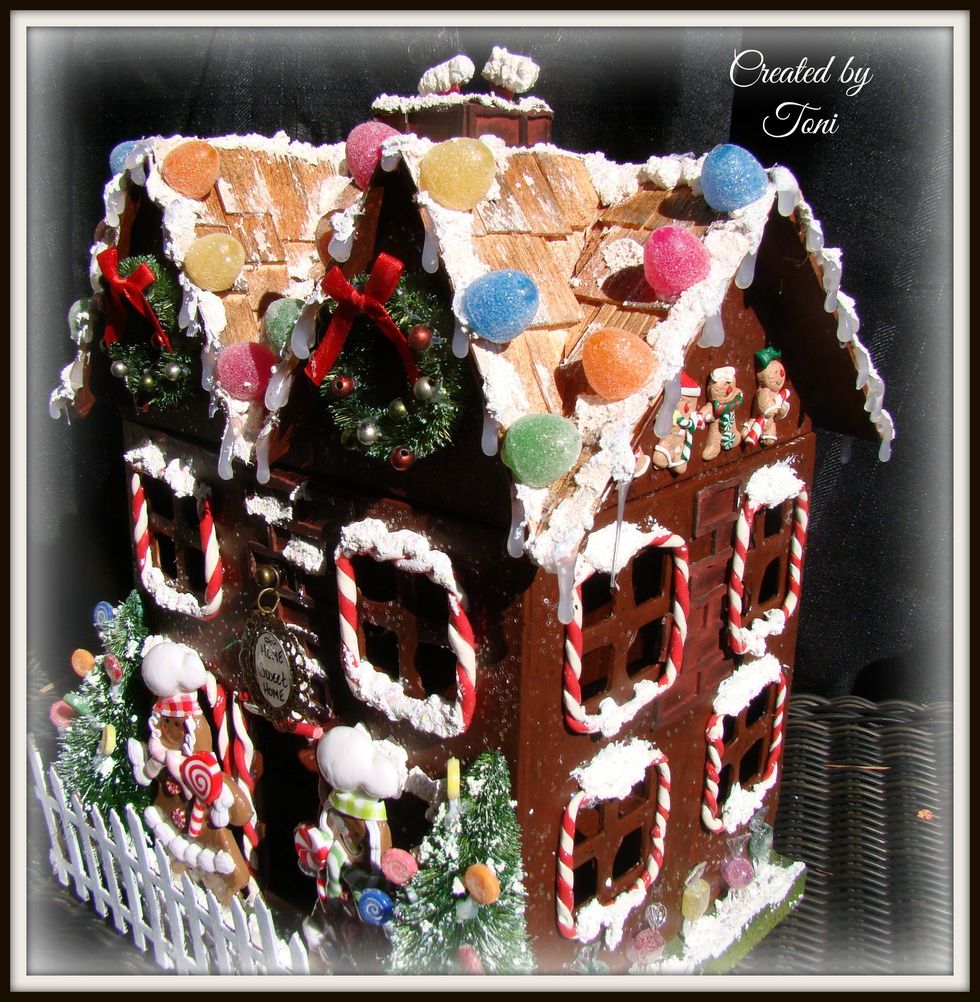 When it comes to embellishing I always say "More is better".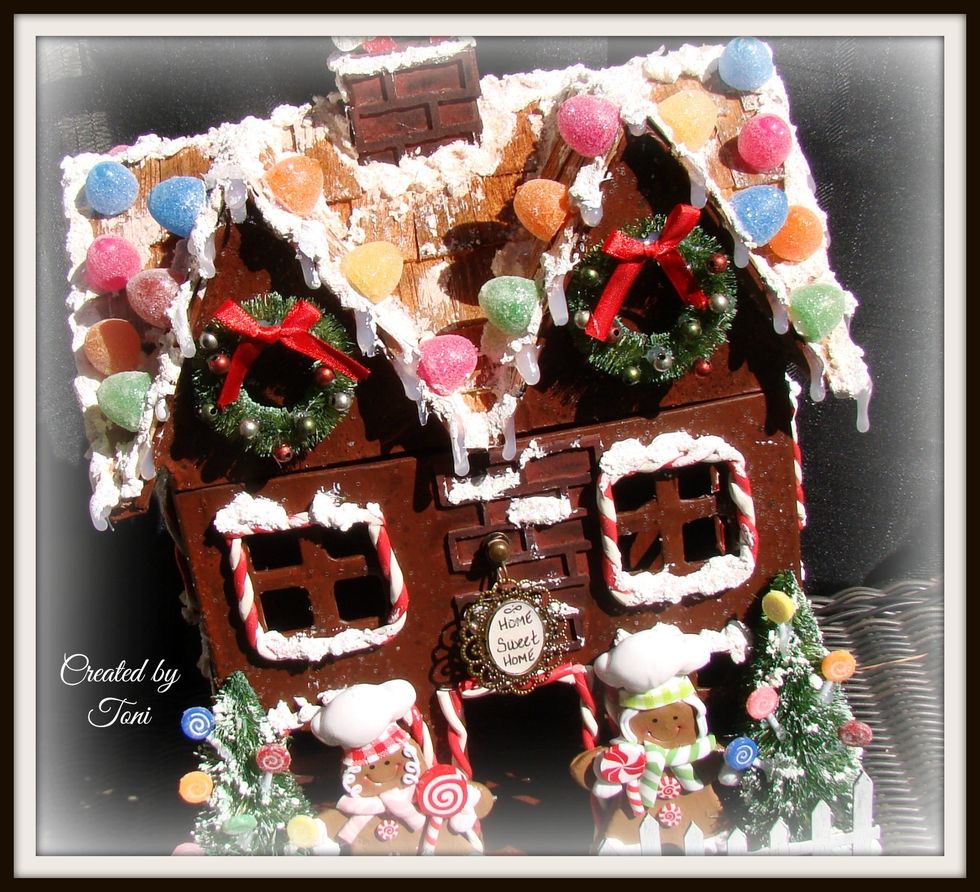 Hope you enjoyed this tutorial and have a beautiful Christmas !
Paper Mache House
Acrylic Paint
Chipboard Pieces for Bricks & Fence
Crackle Paint
Distress Inks
Assorted Glitters
SnowTex
Glue Gun & Glue
Roof Shingles
Craft Clay
Bottle Brush Trees
Bleach
Glossy Accents
Assorted Embellishments
Walnut Stain
Ideology Hitch Fastener
Toni Burks-Grijalva
♥ getting messy with my inks & paints. I hope I can provide some fun tutorials for your creative journey. Visit my blog @http://www.toni-burks.blogspot.com/
Rancho Cucamonga, California