Create OTP With Swirlydoos April Main Kit
21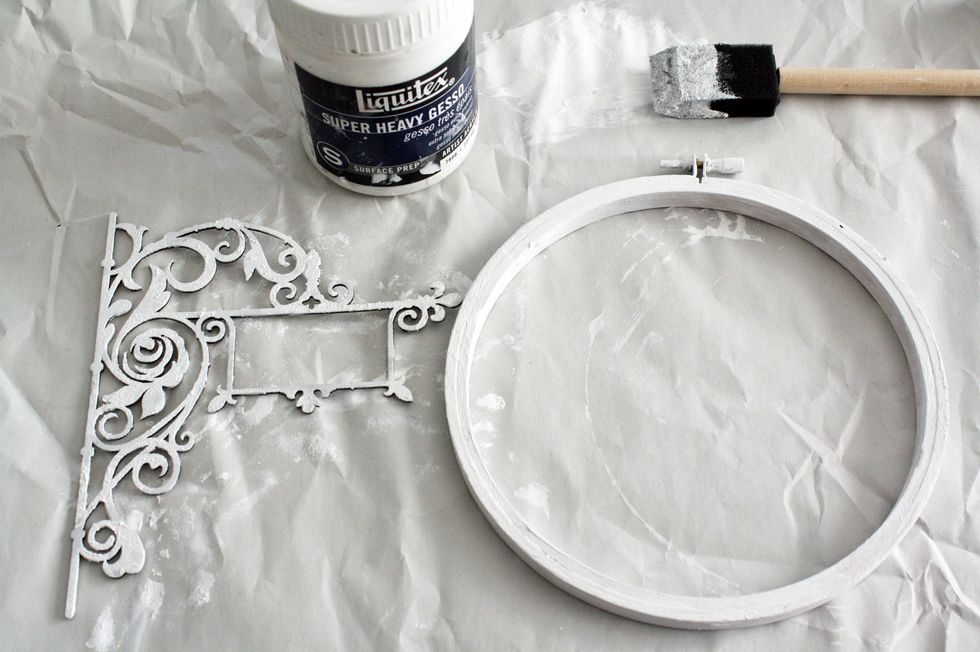 Prep the Embroidery Hoop and Blue Fern Studio Chipboard (both in main kit) with Super Heavy Gesso.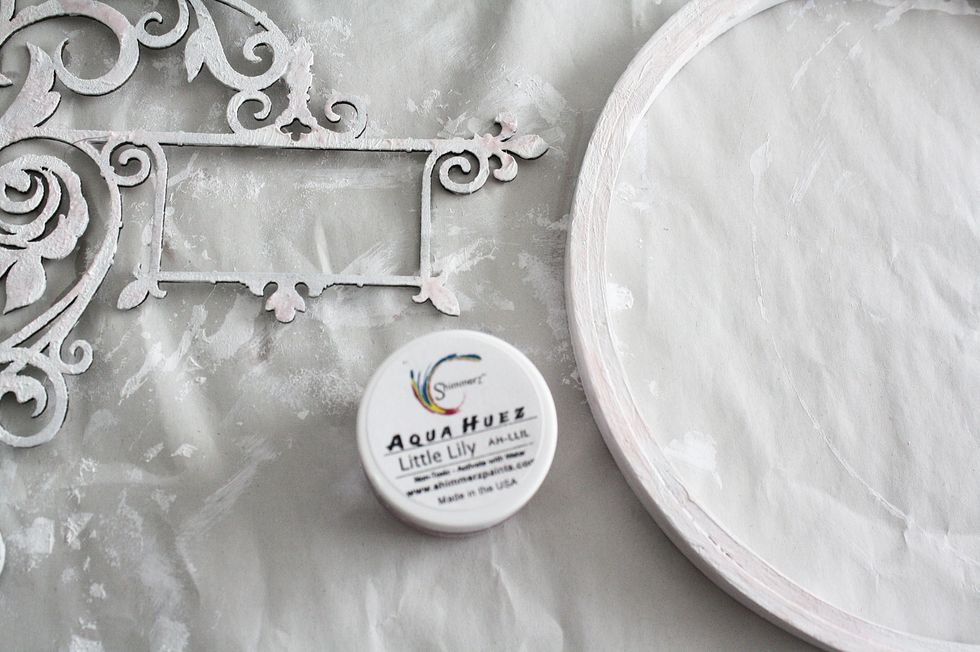 Give the hoop and chippy a slight color using Shimmerz Aqua Hues ( April Medium Add-on)
Add a little darker color and sparkle using Liquid Metals(April Medium Add-on)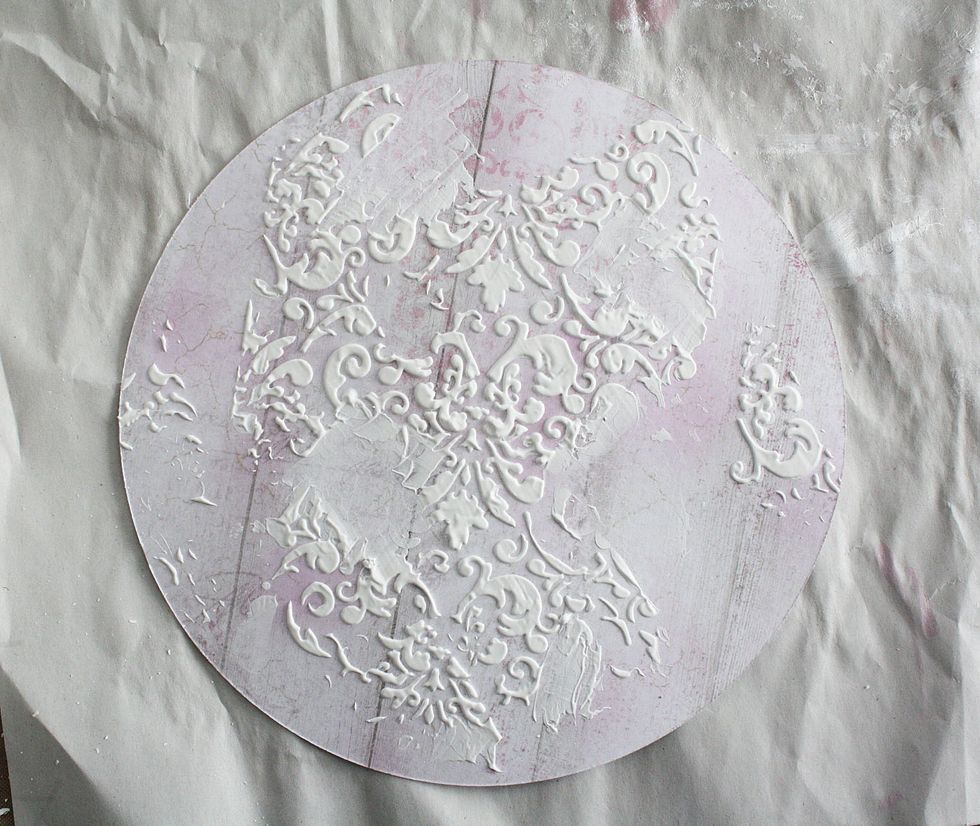 Cut a 6" circle from pattern paper. Add some texture with a stencil and modeling paste.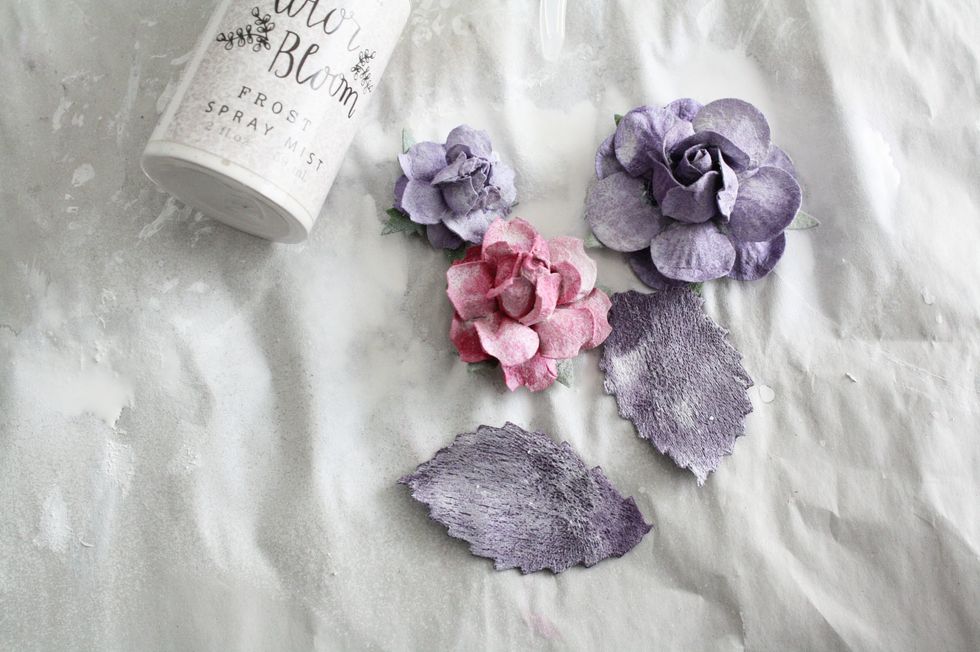 Take the Blue Fern Studios Flowers and felt leaves paint them with gesso. Then spray with Mist for some sparkle.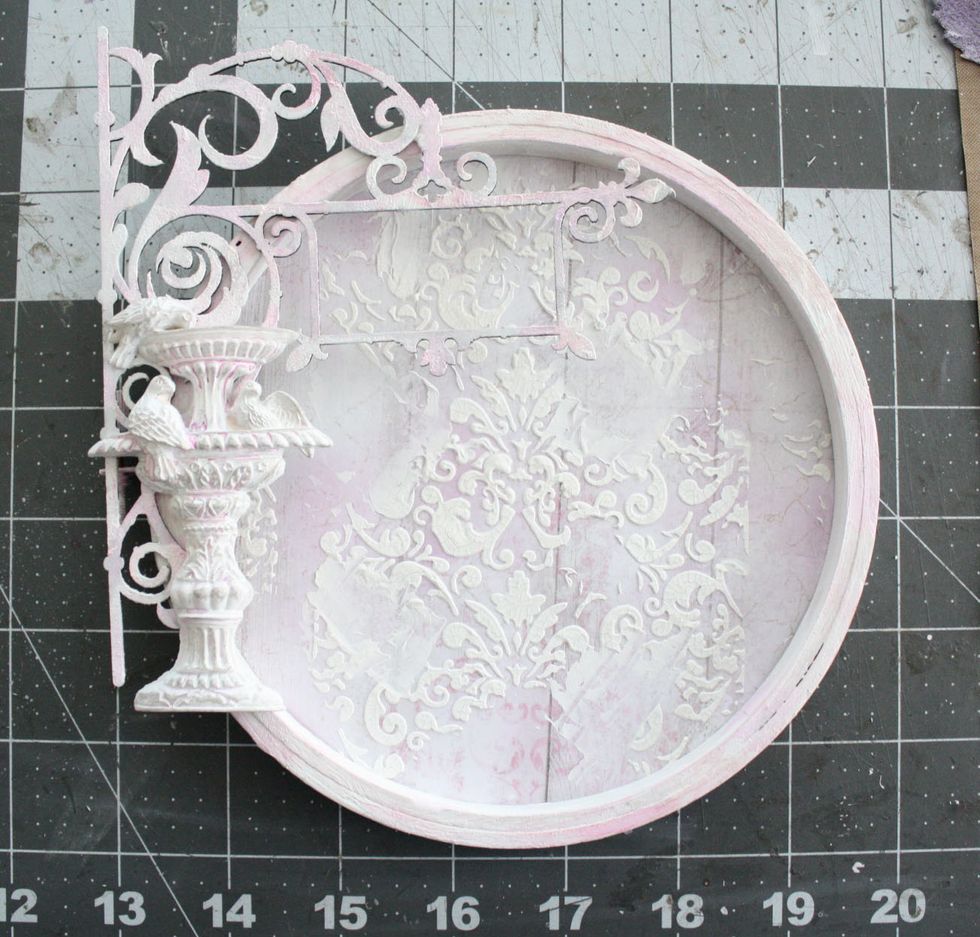 Adhere the the circle of paper to the back of the hoop. Glue the chippy piece to left side hanging over the edge a bit. Adhere the Prima Resin (April Main Kit) piece to the front of the chippy piece.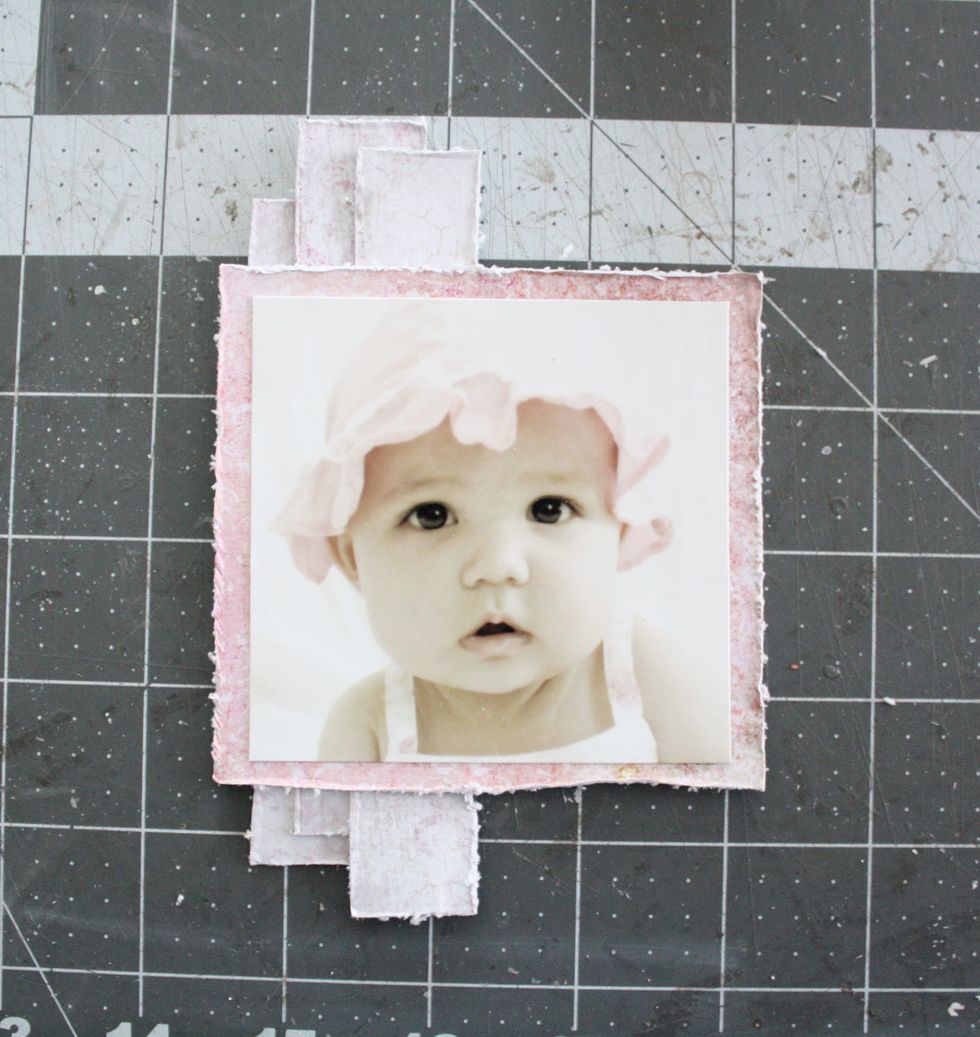 I used a 3.25"x 3.25" photo. Mat the photo then add some strips of paper to the mat for more dimension.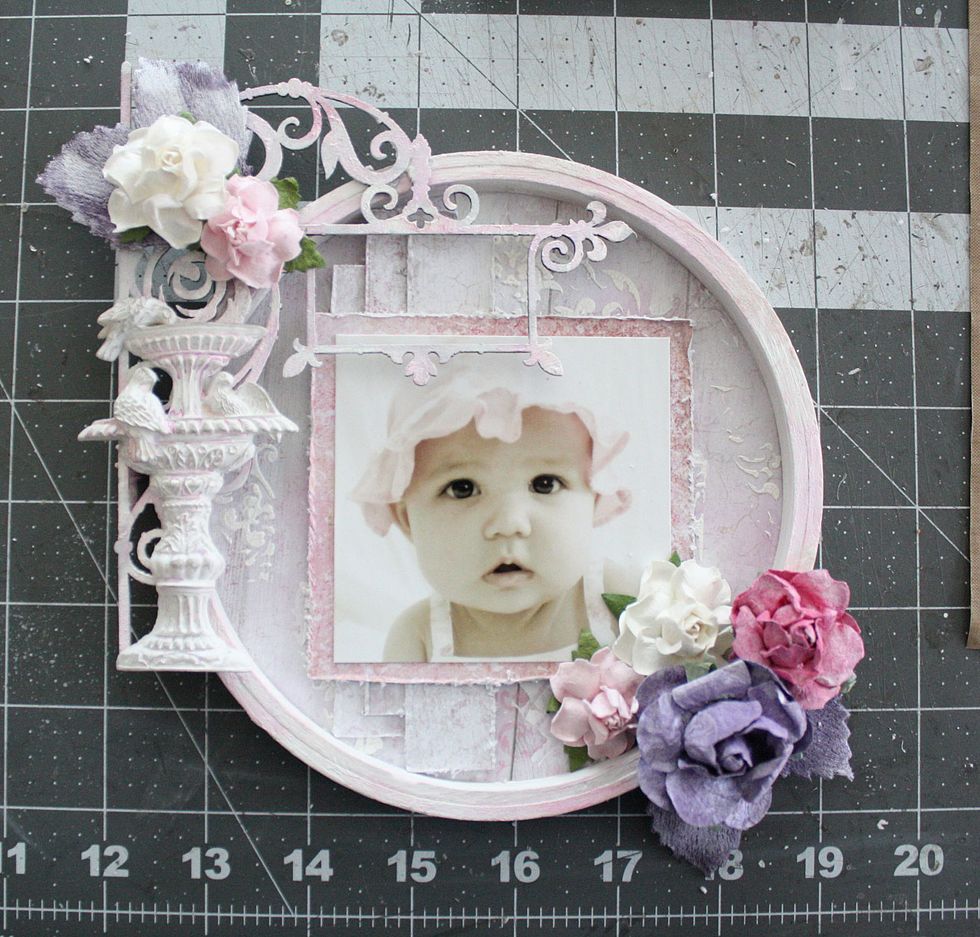 Place your photo and paper layers inside the hoop. The add your flowers.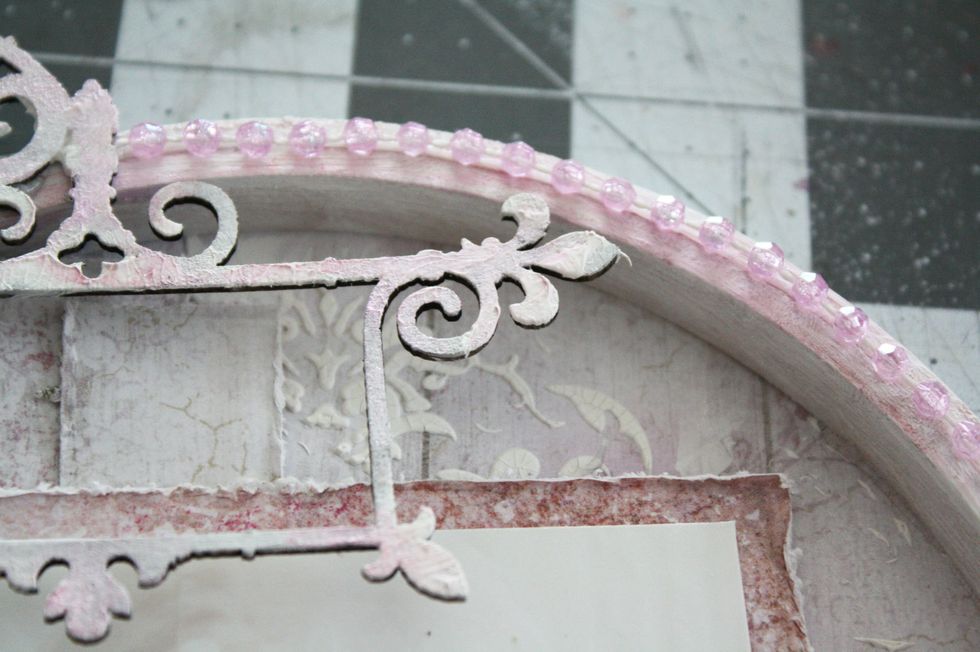 Adhere the beaded trim to the top outside of the hoop.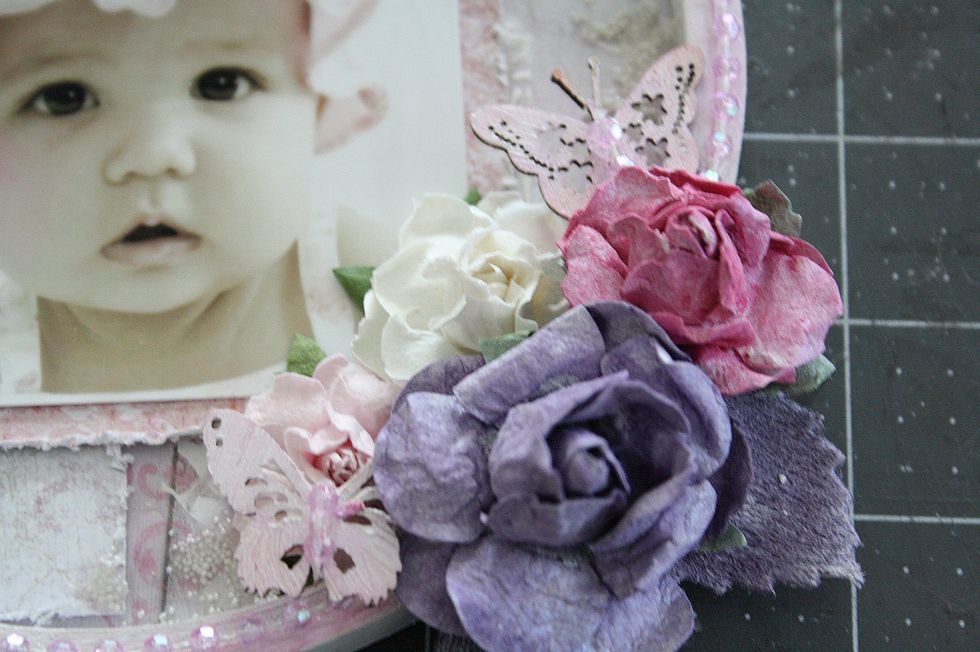 Glue on the butterflies. I also used the beaded trim as the butterflies bodies.
For some more texture I glued some Prima Stones and added some color.
Swirlydoos April 2016 Main Kit
Super Heavy Gesso
Modeling Paste
Mist
Prima Stencil