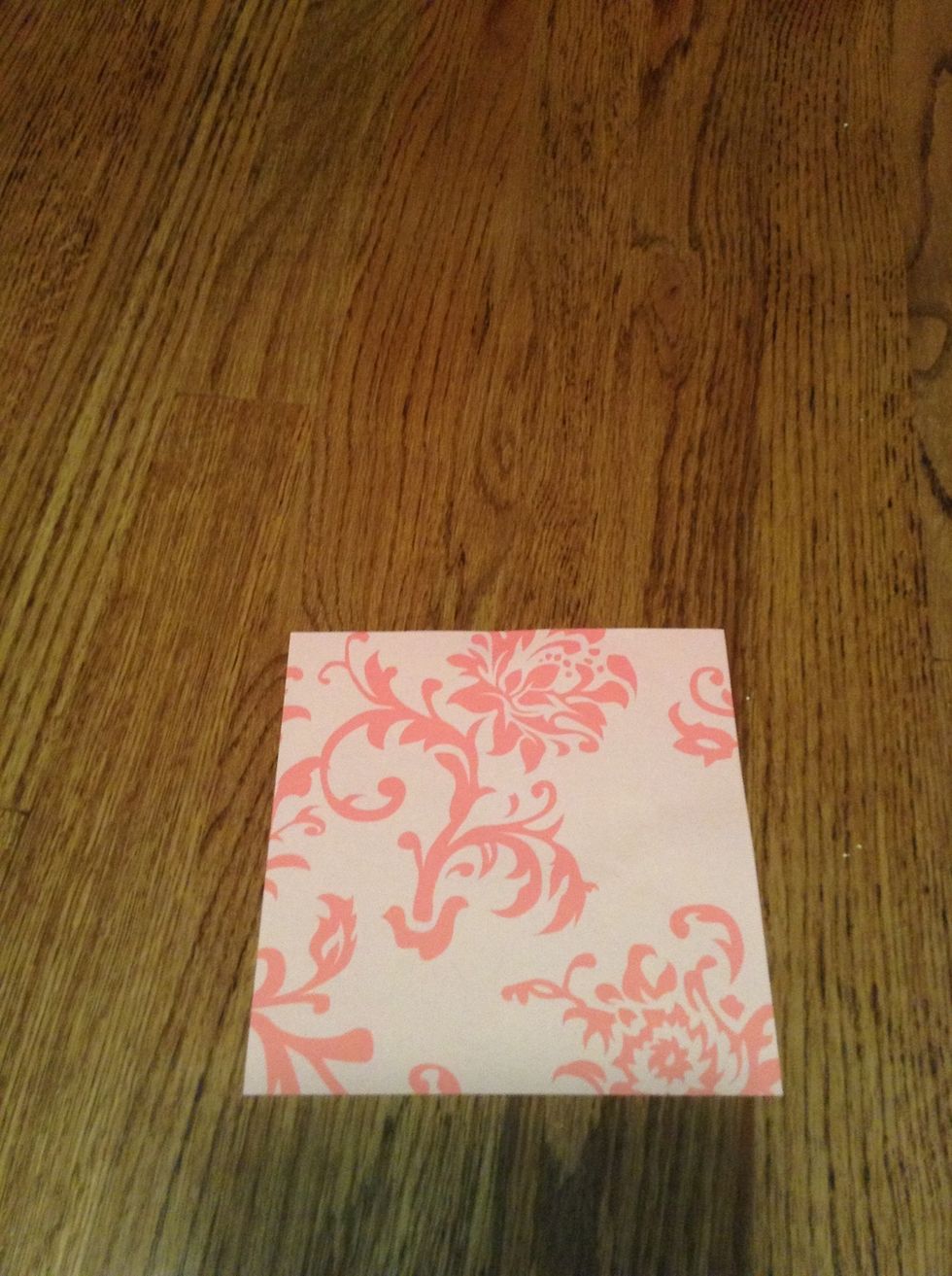 It will turn out better if you use origami paper, but any paper should work.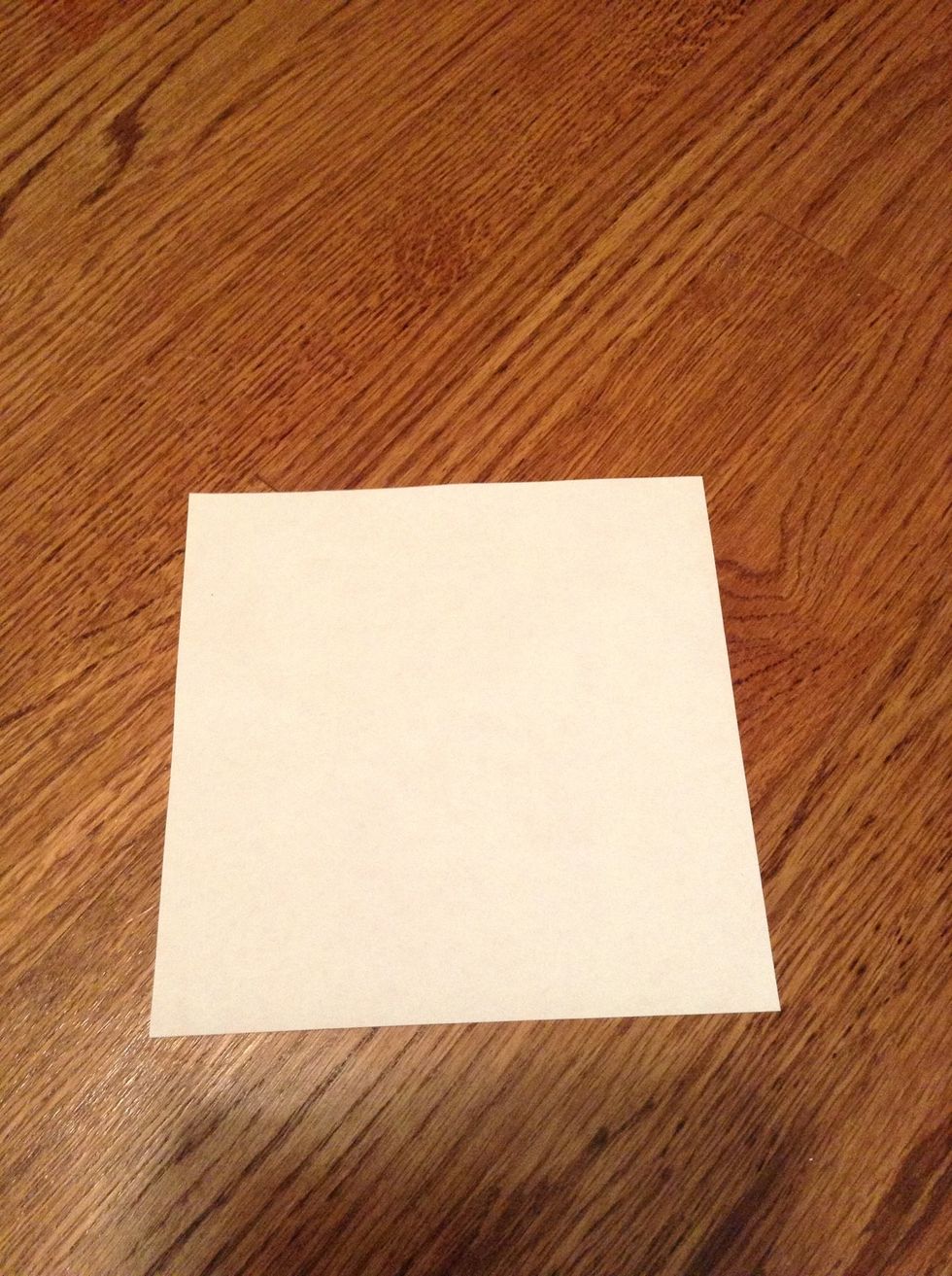 Place the design side facing down. White side up.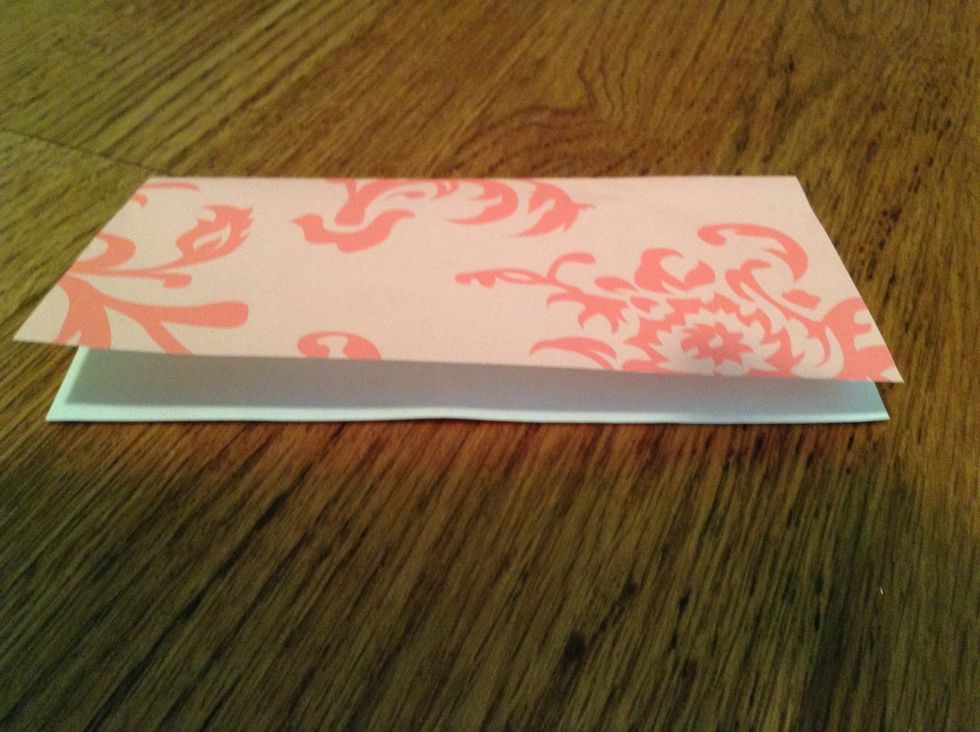 Fold in half. (Hamburger style). White side inside.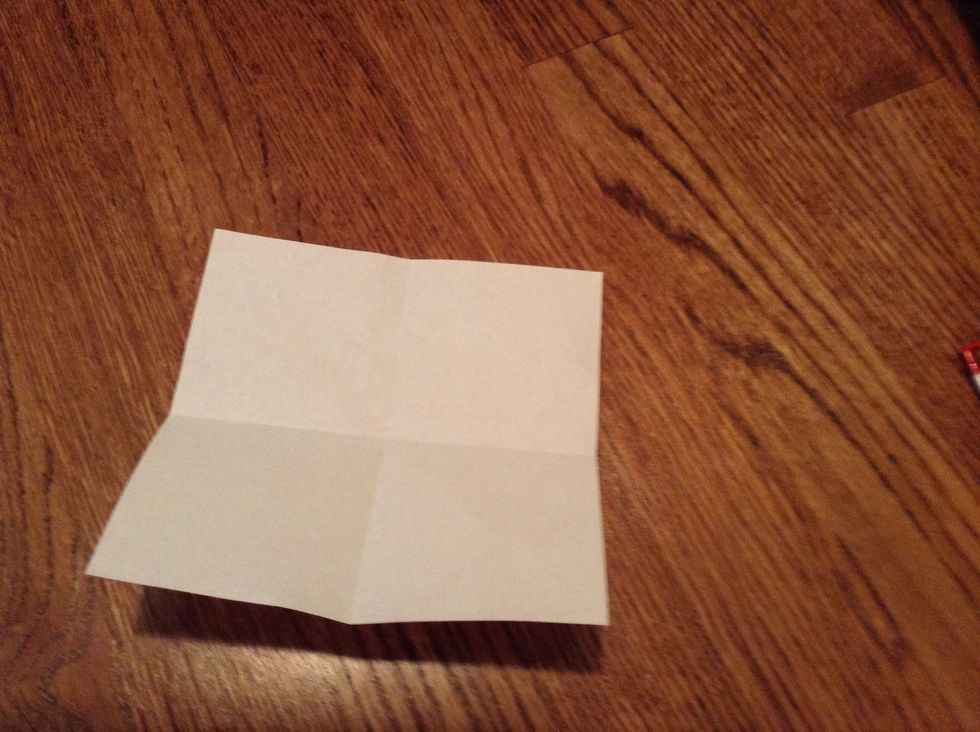 Fold in half the other way too. Creating a cross.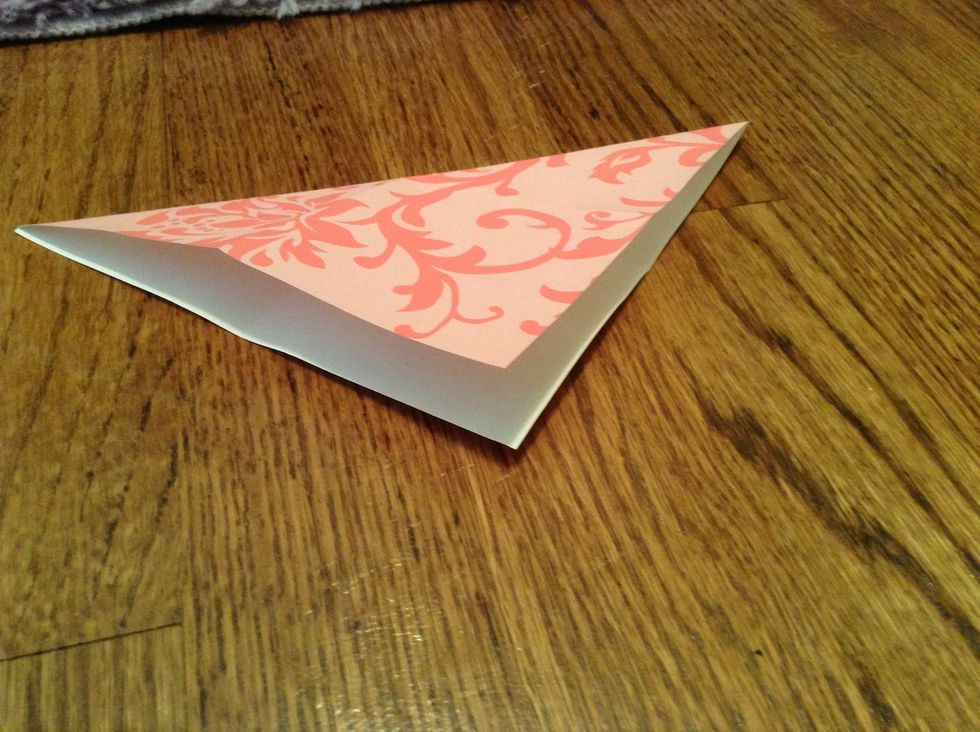 Fold diagonally. Both ways.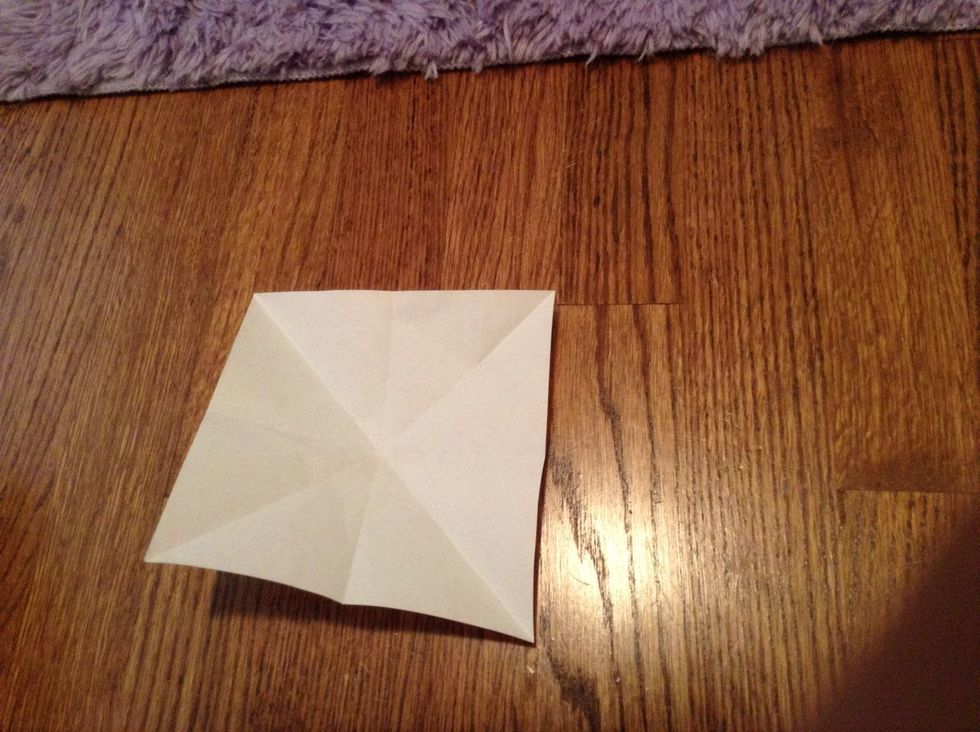 Once you fold diagonally both ways, it should create eight triangles.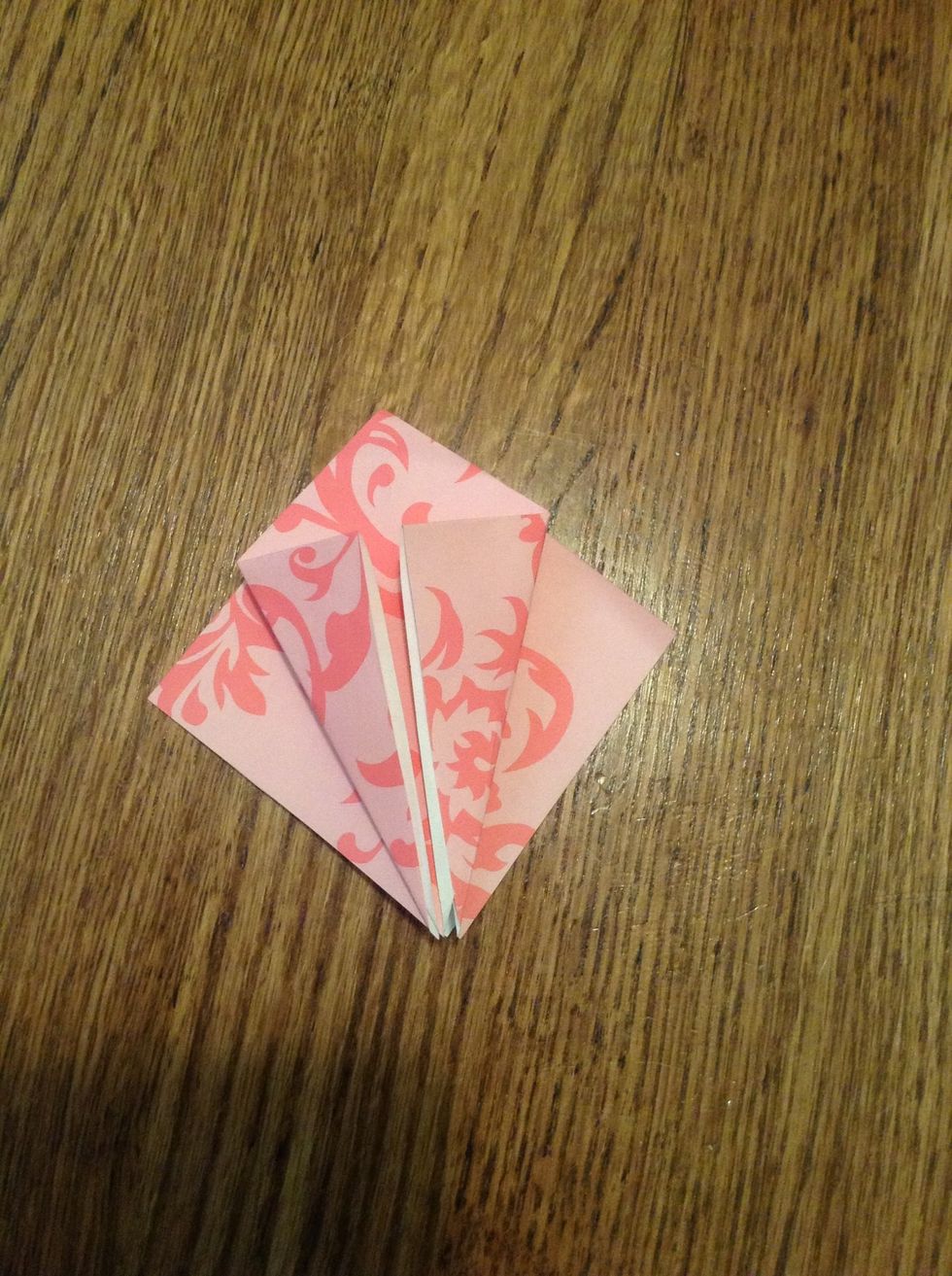 Fold top two flaps into the middle. The open side at the bottom.(no creases at the bottom of the paper when holding the paper upright.) Flip over and do the same thing again.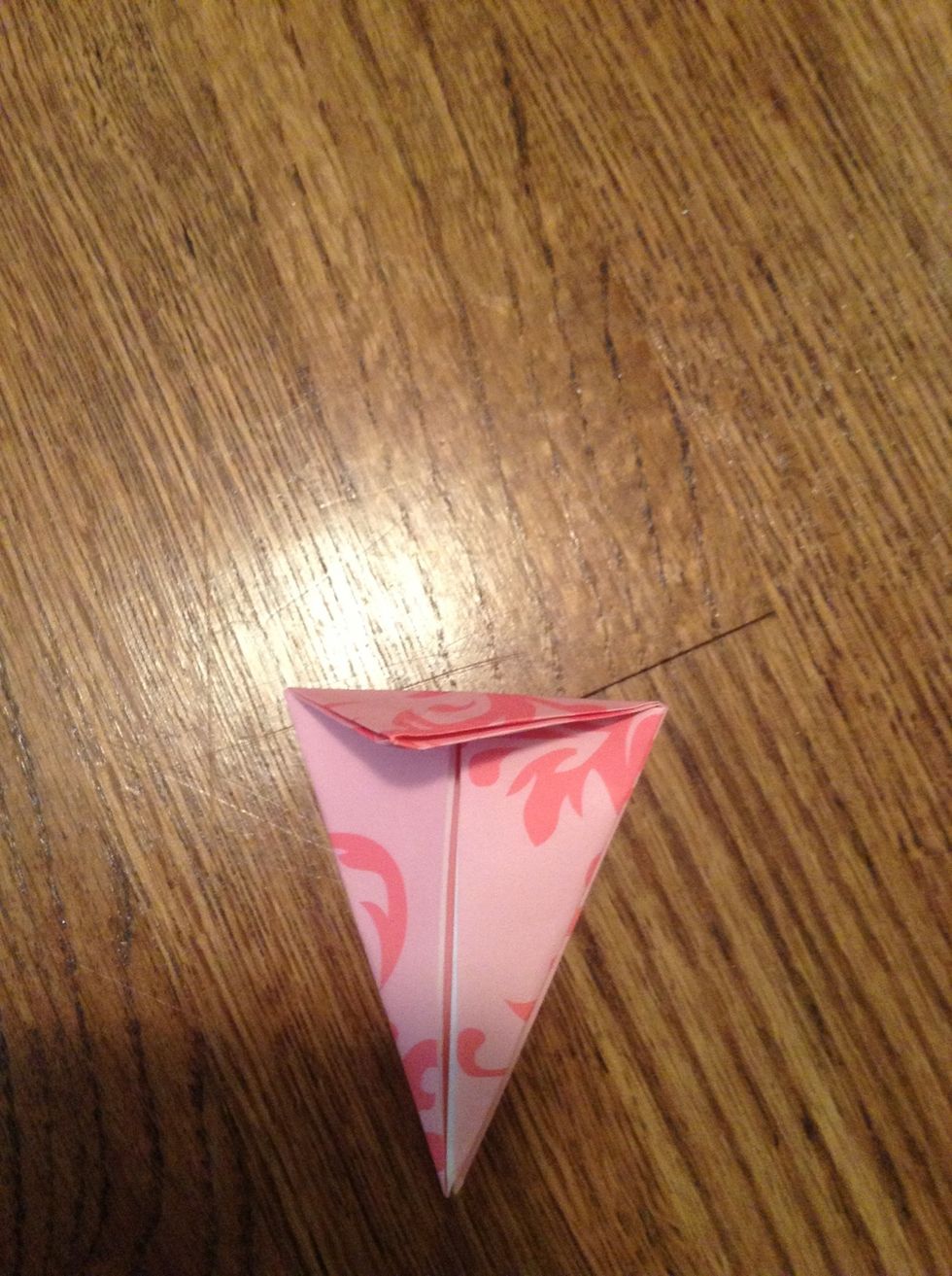 Fold down the top creasing it front and back.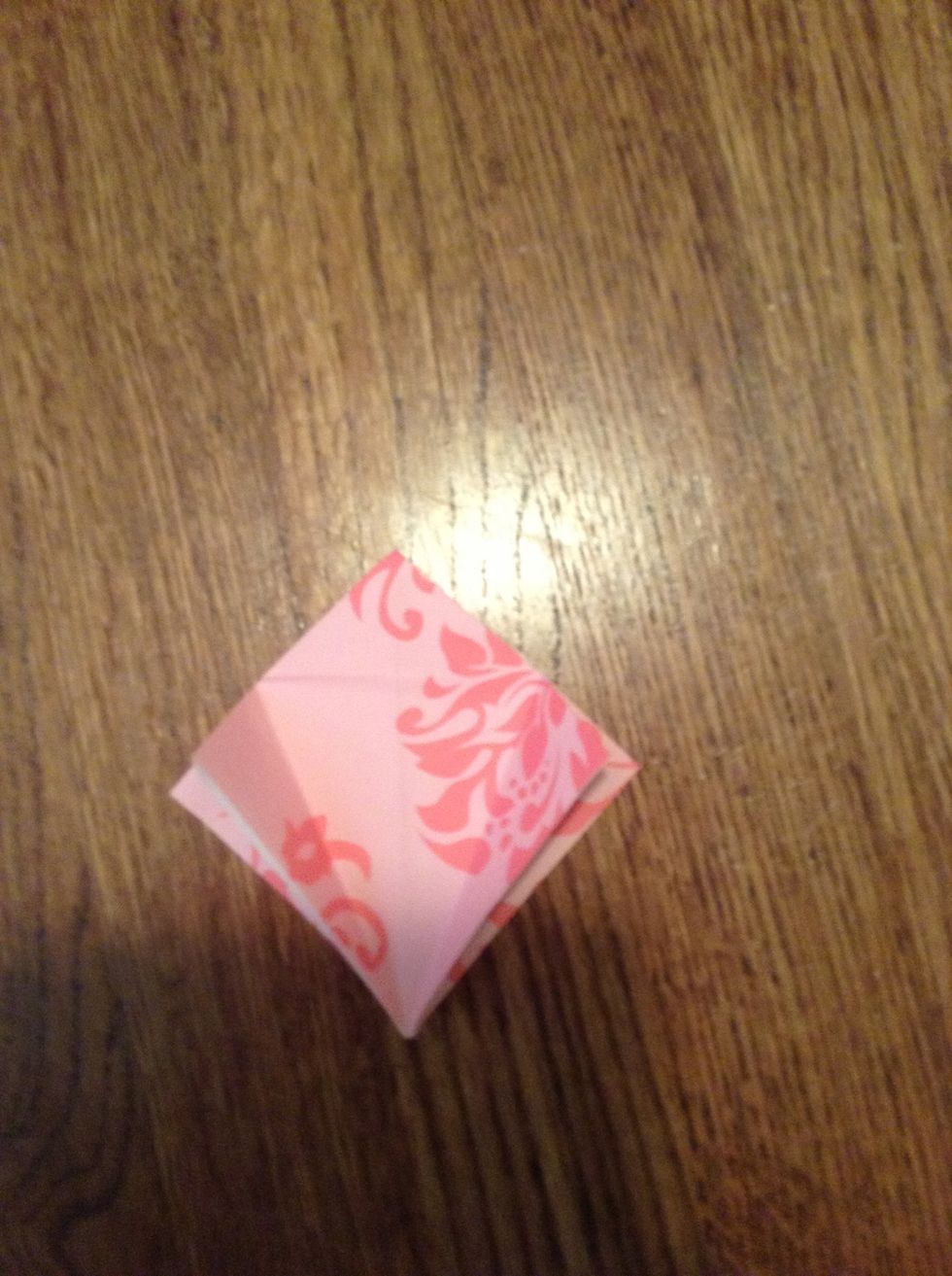 Unfold back to here.
Paper(Best if you use origami paper)