Picture a huge oak tree, Spanish moss, and cascading orchid garland. LOVE & wanted 4 our wedding. The $5,000 price tag to make them from real orchids...cringe. So I got creative & bought orchid Leis
I thought I could cut the orchid lei in one spot & string them together to make the garland. Easy right?Nope.Flowers flew everywhere b/c they're strung tightly together. Gather them & breathe deeply..
I wanted varying lengths, so I cut the # of leis needed, & with the fishing line ready strung each orchid and plastic spacer (from lei) until I finished threading them. Knot each end to secure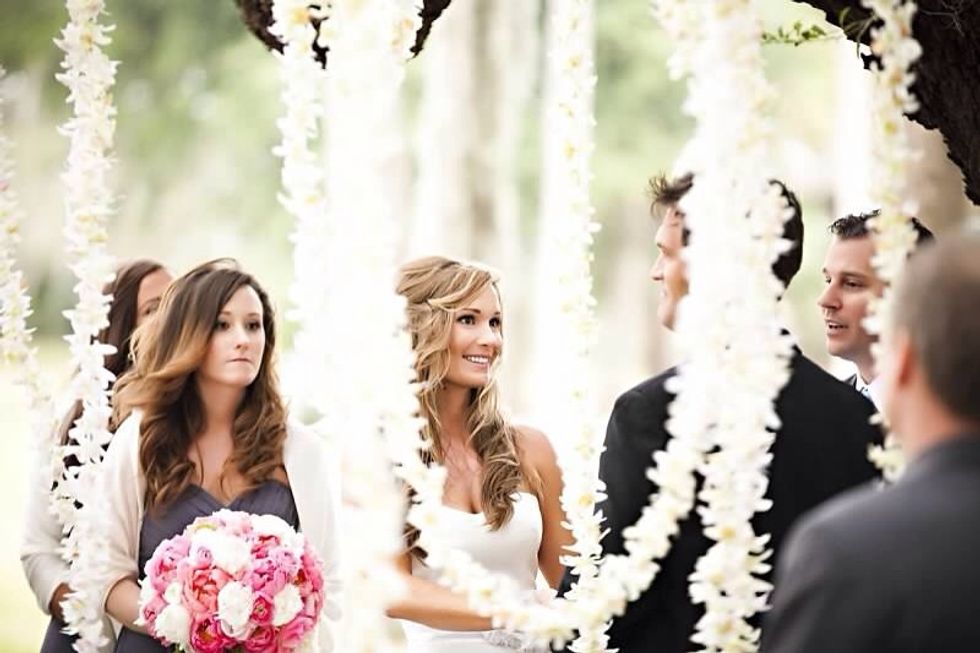 Make sure to leave some line after you knot the end so that your florist or venue can hang them. I made 3 inch loops at the tops of mine. FYI: 1 lei cut at one point =4 ft when laid out lengthwise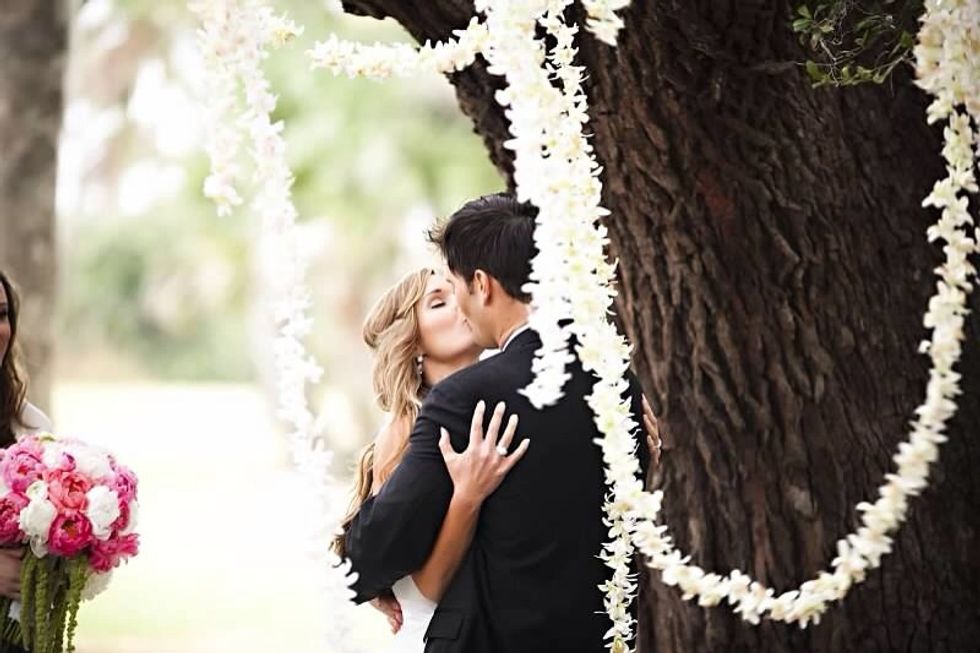 Hang, say I-DO...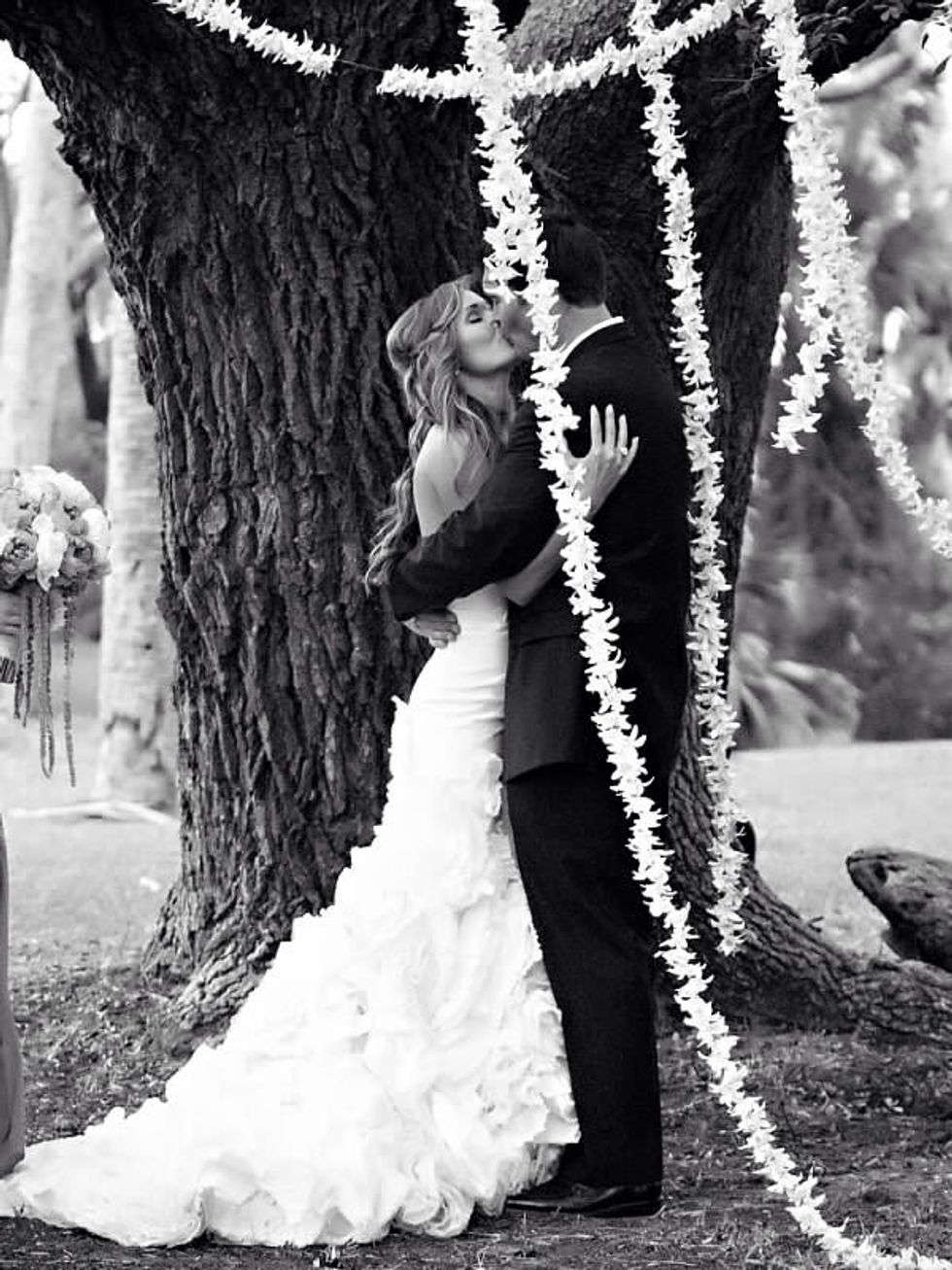 Live happily ever after :o)
Orchids or faux orchids
Fishing line
Ample patience