How to create orange floral nail art
Nail art inspired by blumarine spring 2012 orange floral dress. Also worn by Blair Waldorf on gossip girl.
52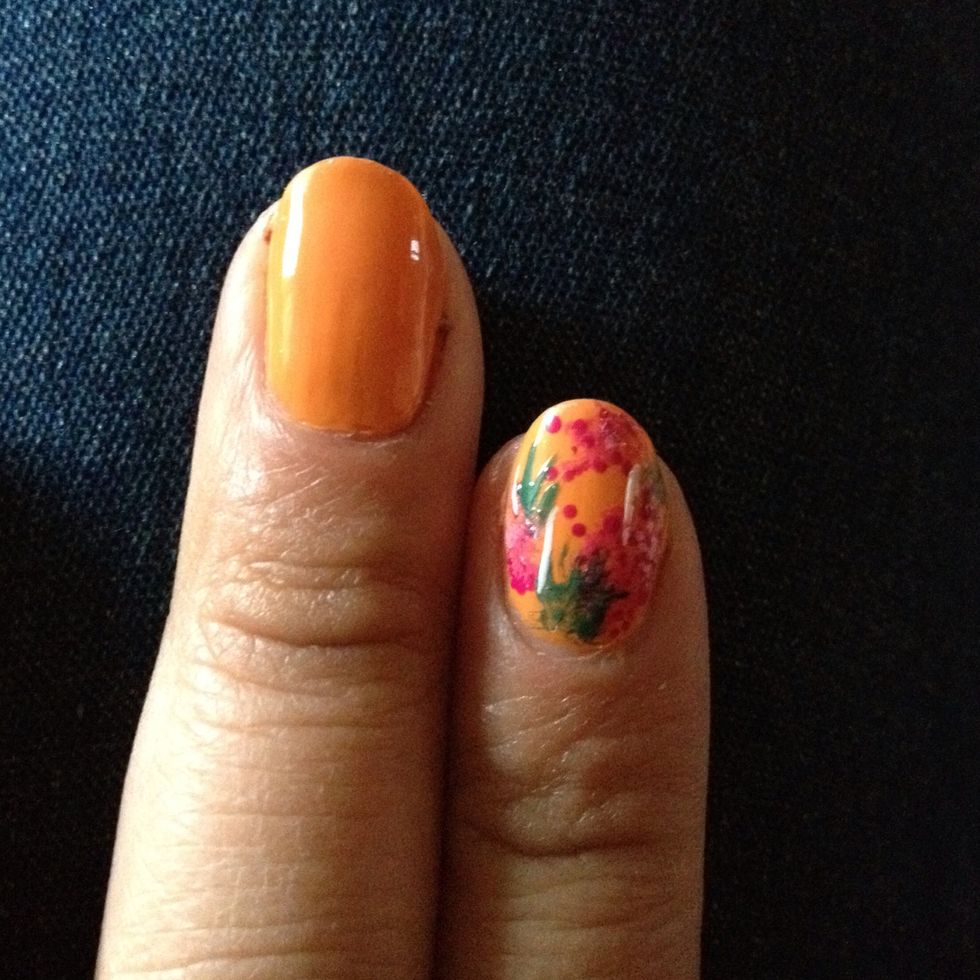 Paint the base with an a orange Creme based polish.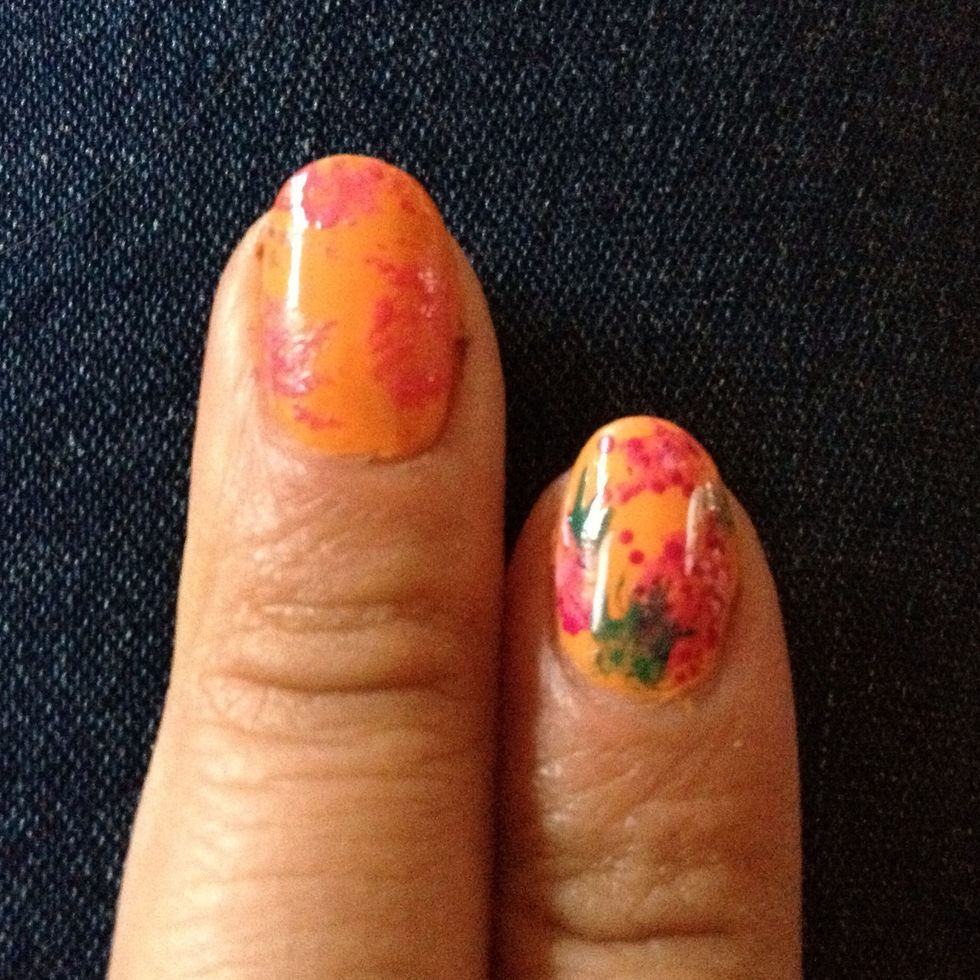 Using a nail art brush, dab pink polish onto your nail to form small cluster around your nail.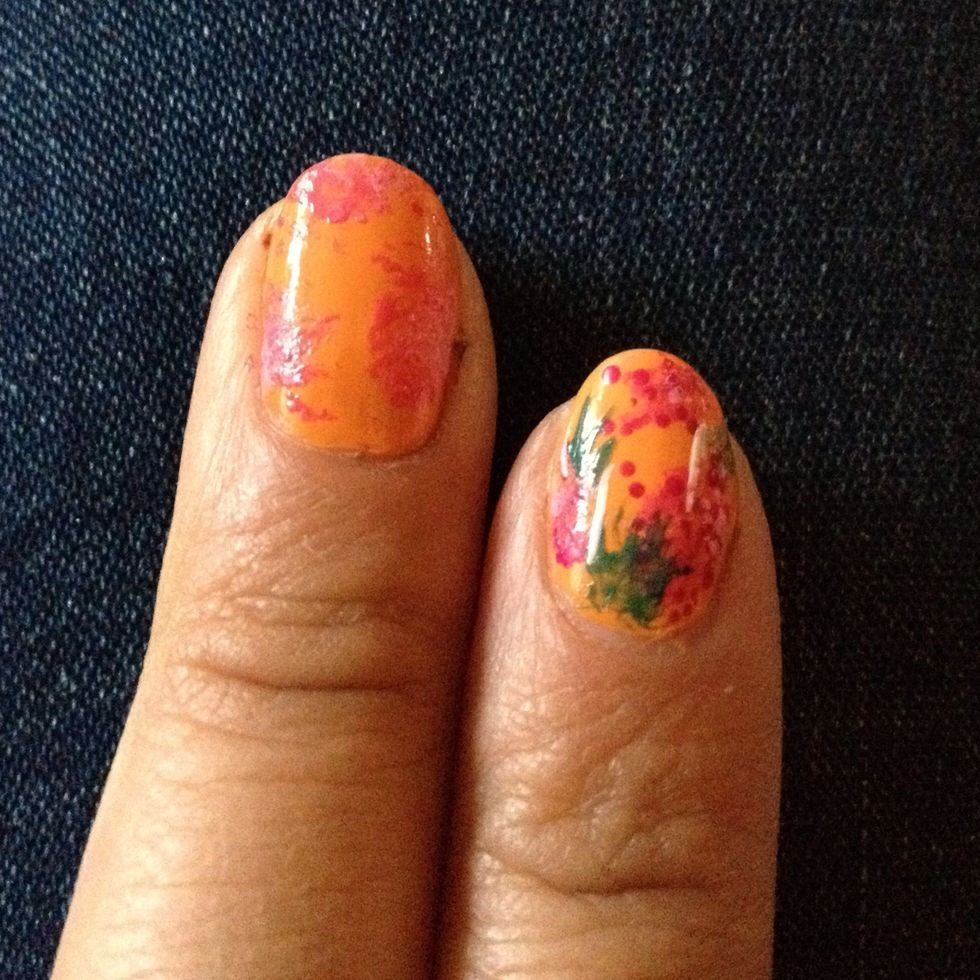 Add a lighter pink to give your floral cluster some dimensions.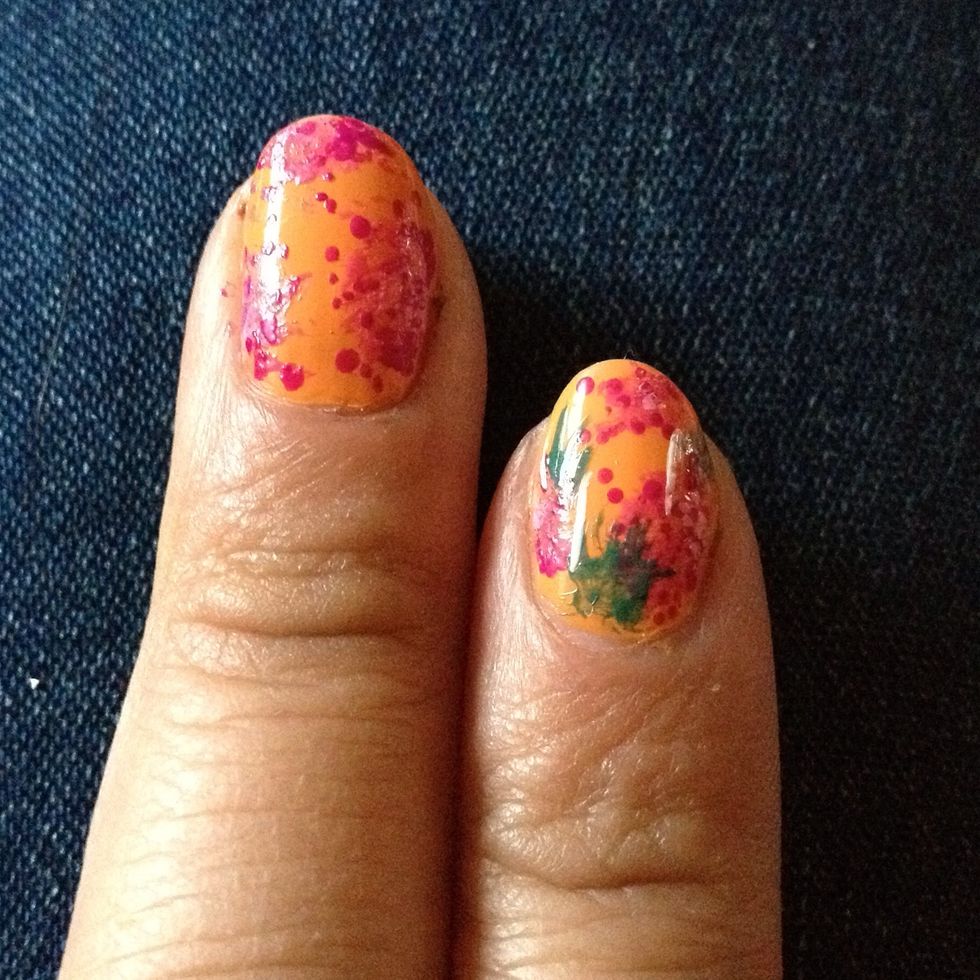 Using a dotter or toothpick, create dots with the floral cluster and extend some out like the dress design.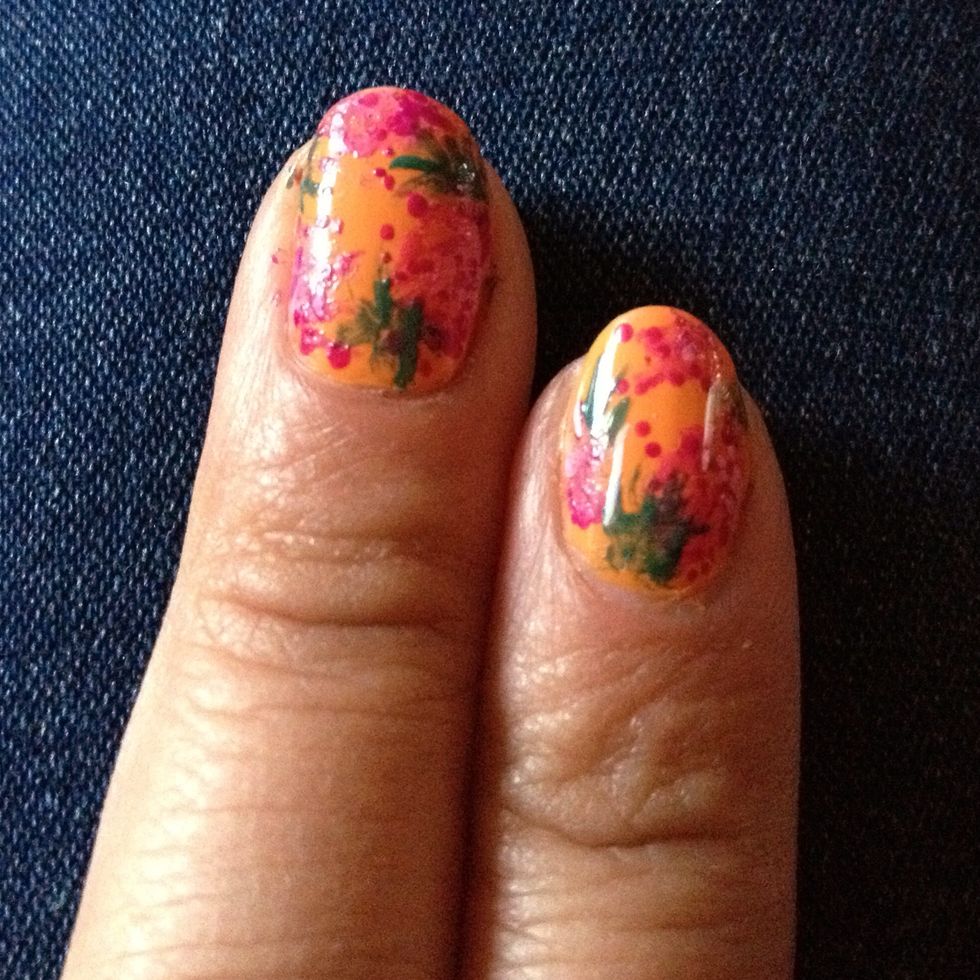 Dip your nail art brush in green polish and fan it out on your nails to create leaves.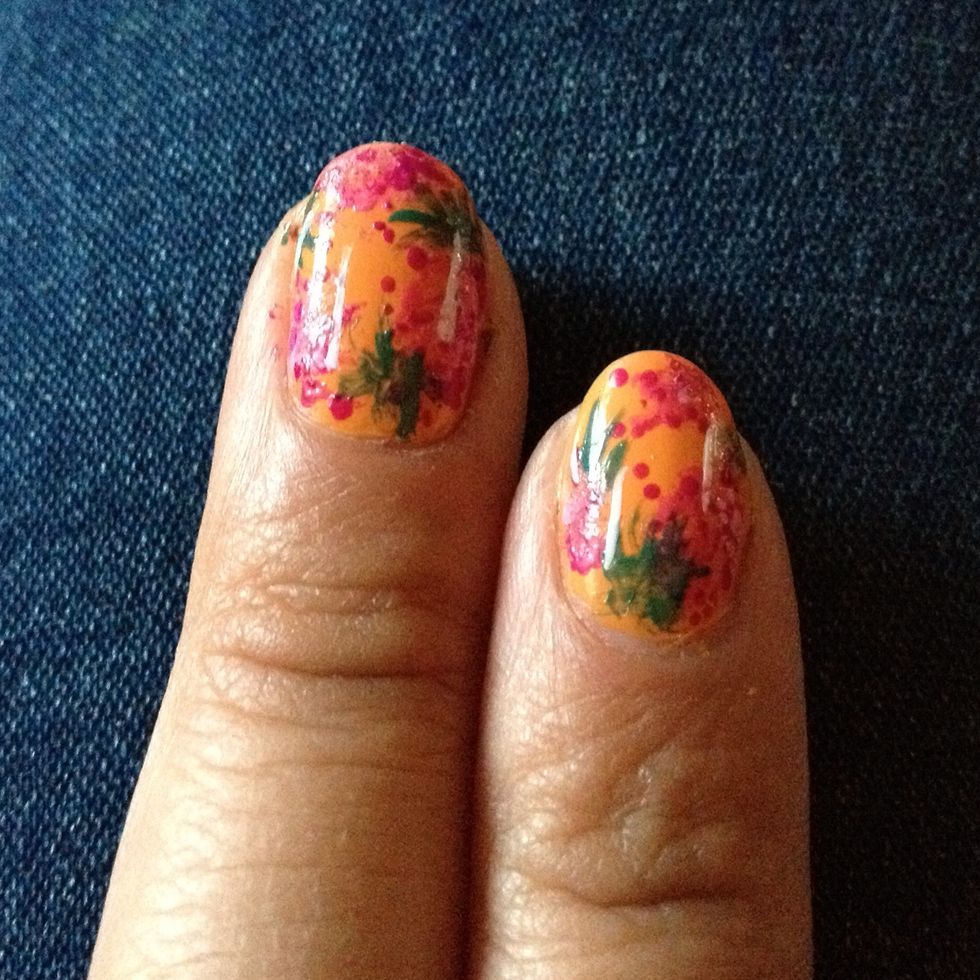 Optional step: add white lines to create the dress' fold effect. Then your done!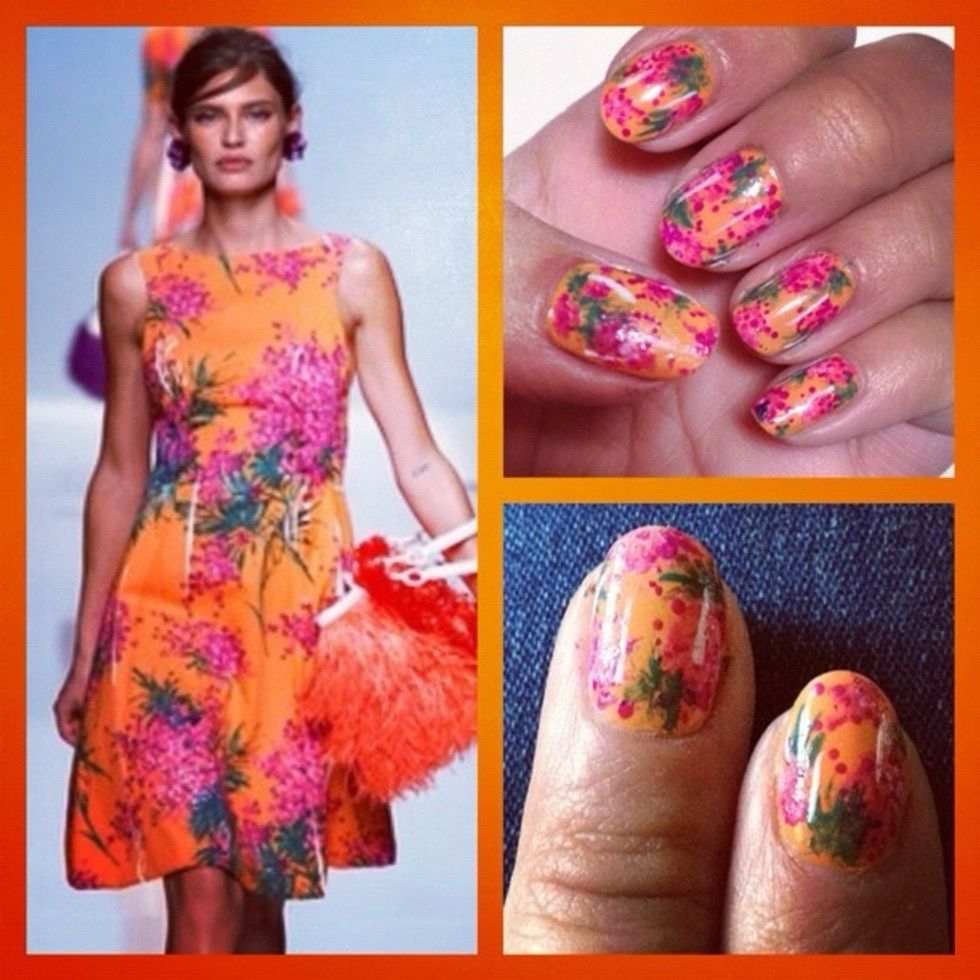 Use the image of the dress as your guide.
Here's the final look!
For more nail art, follow my guide and blog: nailartcouture.blogspot.com
1.0 Orange polish
1.0 Pink polish
1.0 Fuschia polish
1.0 Green polish
1.0 Toothpick or dotter
1.0 Nail art brush
Nailartcouture .Com
I am a nail art addict and recently I decided to share my nail art with the world through my blog: nailartcouture.blogspot.com \nFacebook.com/NailArtCouture