How to create one project from two unfinished ones!
Create One Project From Two Unfinished Ones!
6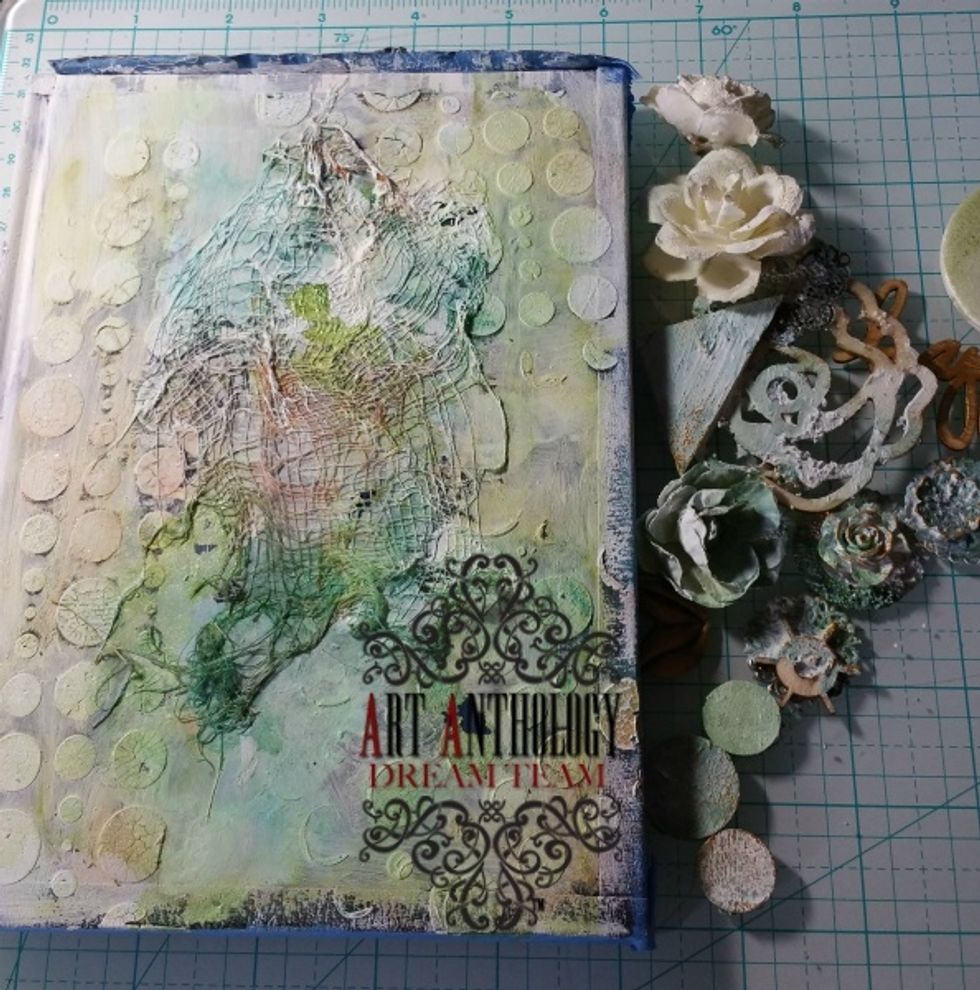 My 2 unfinished projects. An Art journal and embellishments from an unfinished canvas.
The journal was primed with white gesso. Once dry crackle paste was applied through the AA Bubbles stencil and allowed to dry completely.
Next, spray AA Colorations Avocado and a bit of water. Move the journal around to allow color to move. Dry and do the same with AA Colorations Warm.
Using the same AA Colorations sprays, dye a piece of cheesecloth and dry it. Adhere to the cover using a gel medium and allow to dry.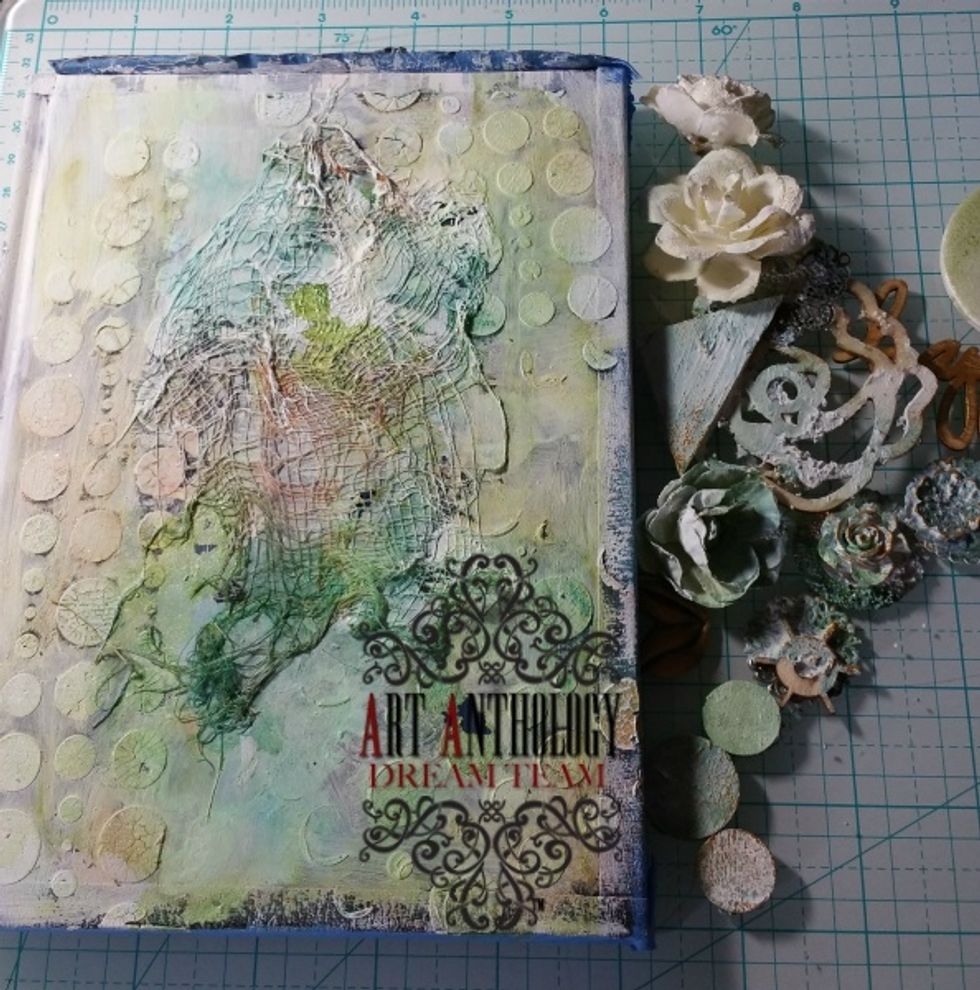 Splatter some Amber Rust from the AA Rust Set and dry. Splatter some AA Colorations Avocado and dry. Arrange embellishments to cover and adhere with matte gel medium or other strong adhesive.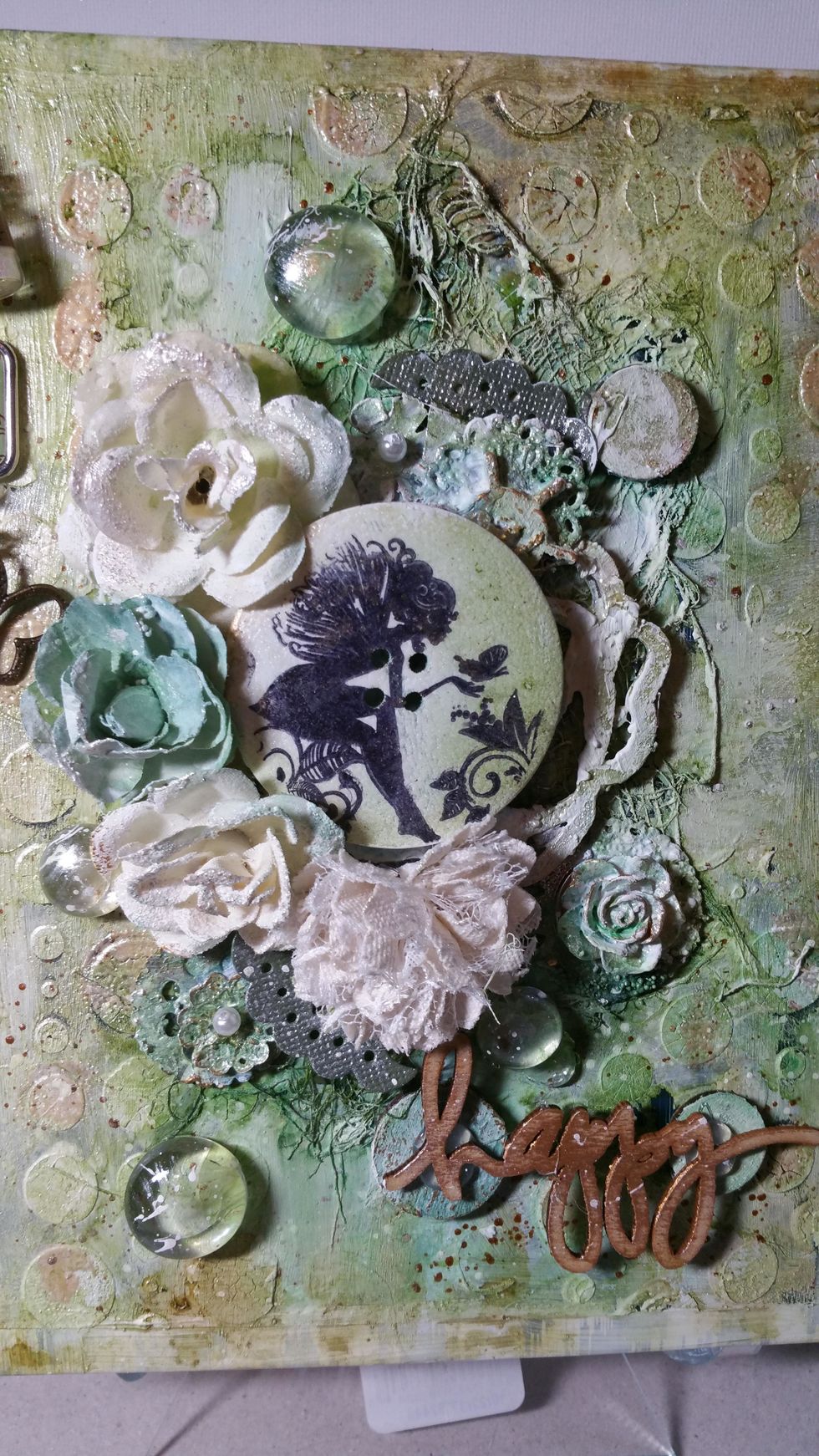 Paint a sentiment chipboard such as the happy I used. Mine was painted with the AA Amber from Rust set. Adhere to cover.
Brush some pearl medium over flowers and corners of journal and allow to dry. Use AA Amber from Rust set and apply lightly to edges of embellishments with a finger or paintbrush.
Add your focal piece such as the one here. Mine is a button I created using stamping and embossing technique.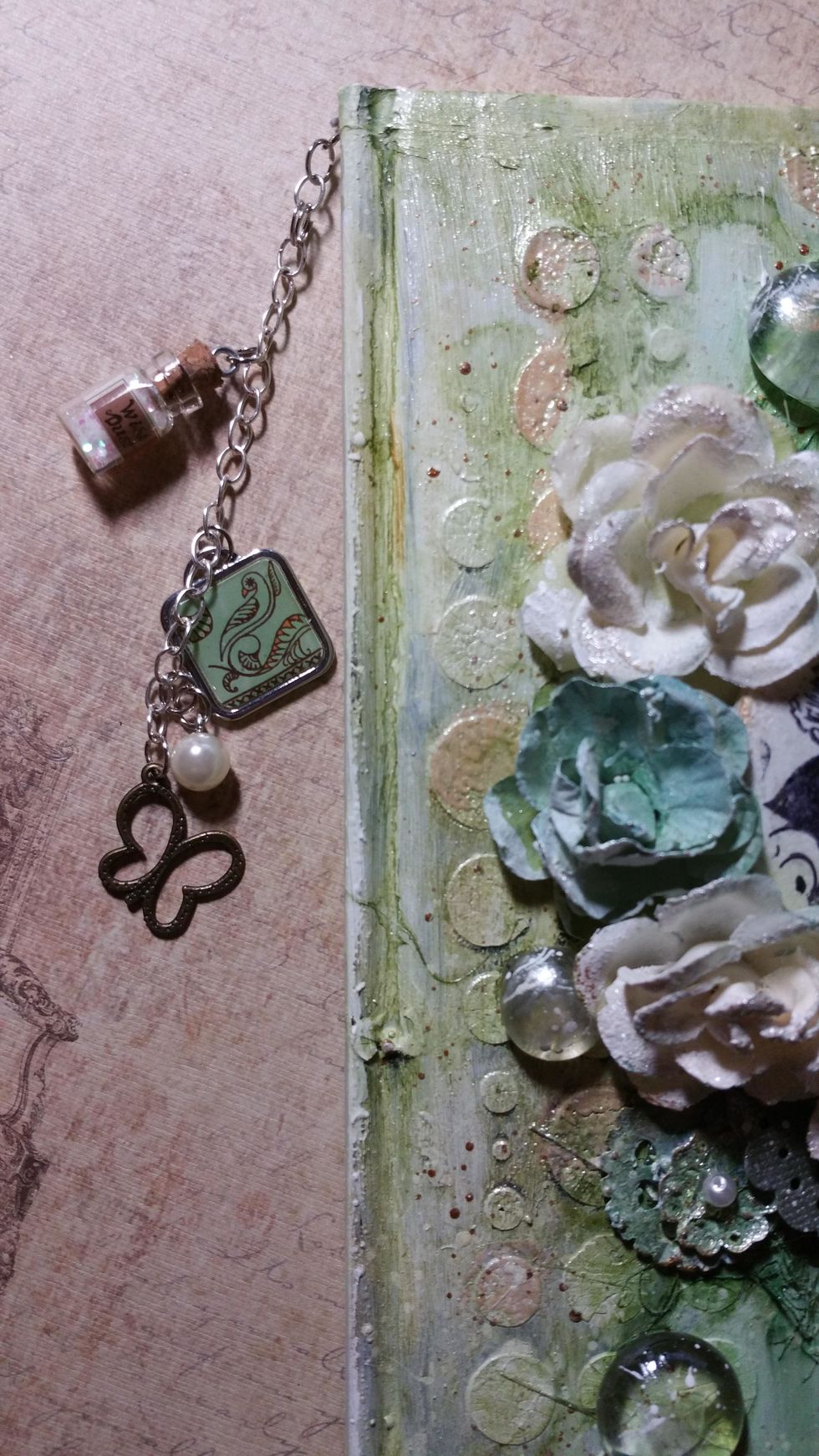 Use beads, charms, and chain to create a hanging embellishment to the side.
Use AA Minx in Panache to accent under and around embellishment. For a nice sparkly finish, spray with AA Fairy Dust Shimmer Spray in Ice.
Art Anthology products used are available for purchase online at https://www.artanthology.net/
Please be sure to share your AA makes with us on our Facebook page! https://www.facebook.com/groups/741057632686564/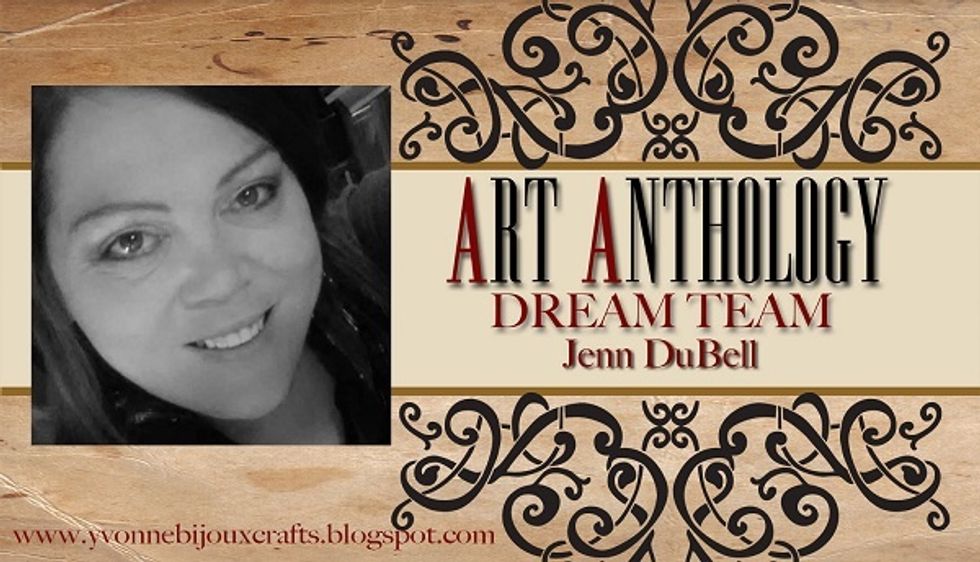 Thanks so much for viewing!
Small journal
Heavy white Gesso
Crackle paste
Art Anthology Bubbles stencil
Art Anthology Colorations Avocado
Art Anthology Rust set
Art Anthology Minx Bankroll
Art Anthology Velvet Shamrock
Art Anthology Ice Spray
Wooden embellishments
Florals
Focal piece
Beads and charms
Chain
Art Anthology Colorations Warm
Art Anthology Minx Panache
Small glass stones
Pearlizing medium
Art Anthology
Art Anthology is a manufacturer of dimensional mediums.\n\nCome chat with us in our Facebook Group: Art Anthology Adventures in Art