I actually created this design when I was trying to fix botch job galaxy nails when I had no polish remover. I'm eager to try it with other colors as well!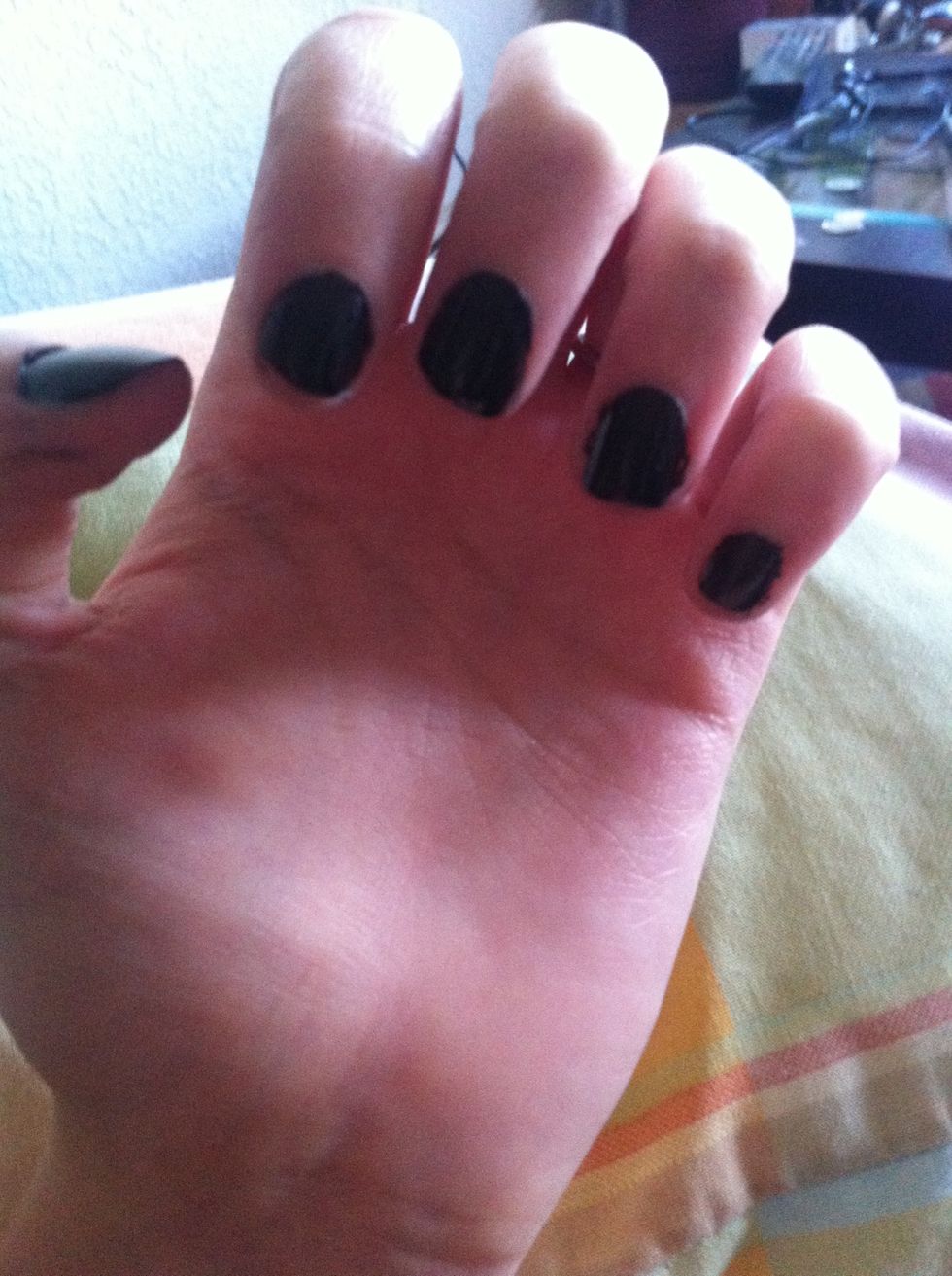 Paint your nails using your dark base color.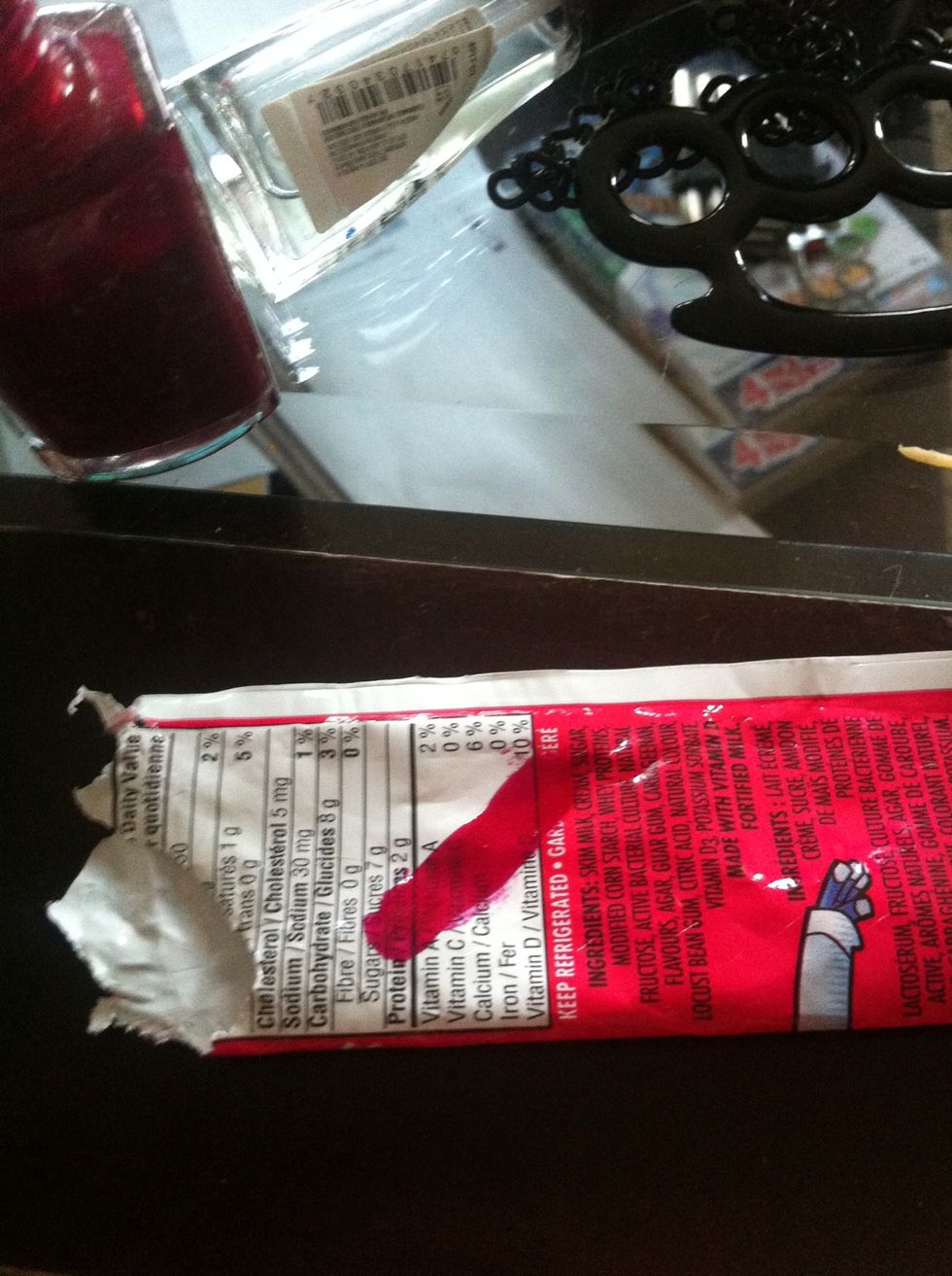 Put a stripe of your first color onto a piece of plastic. Anything will work. Mine happens to be a yogurt tube wrapper.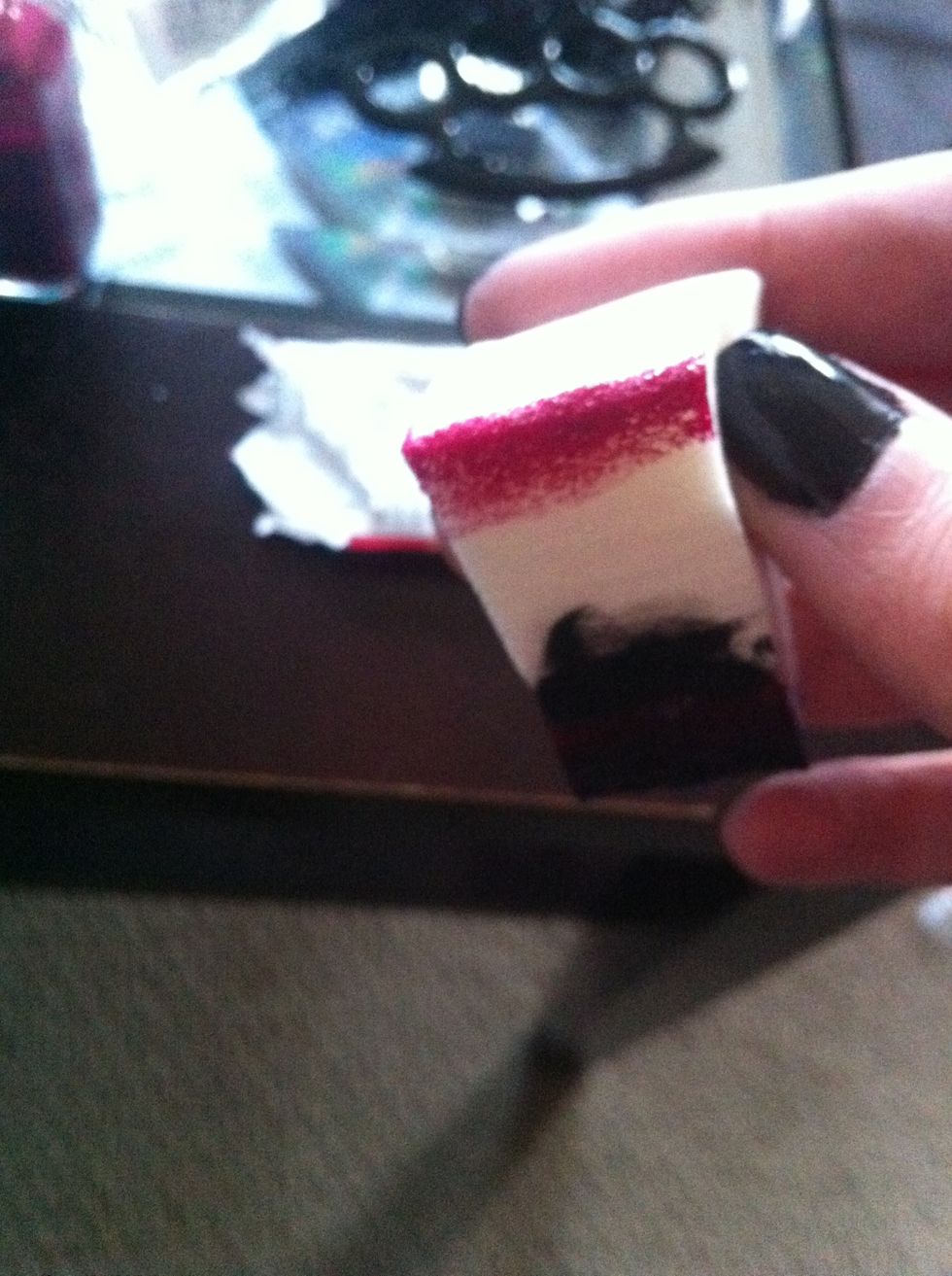 Dip the edge of your sponge into the nail color.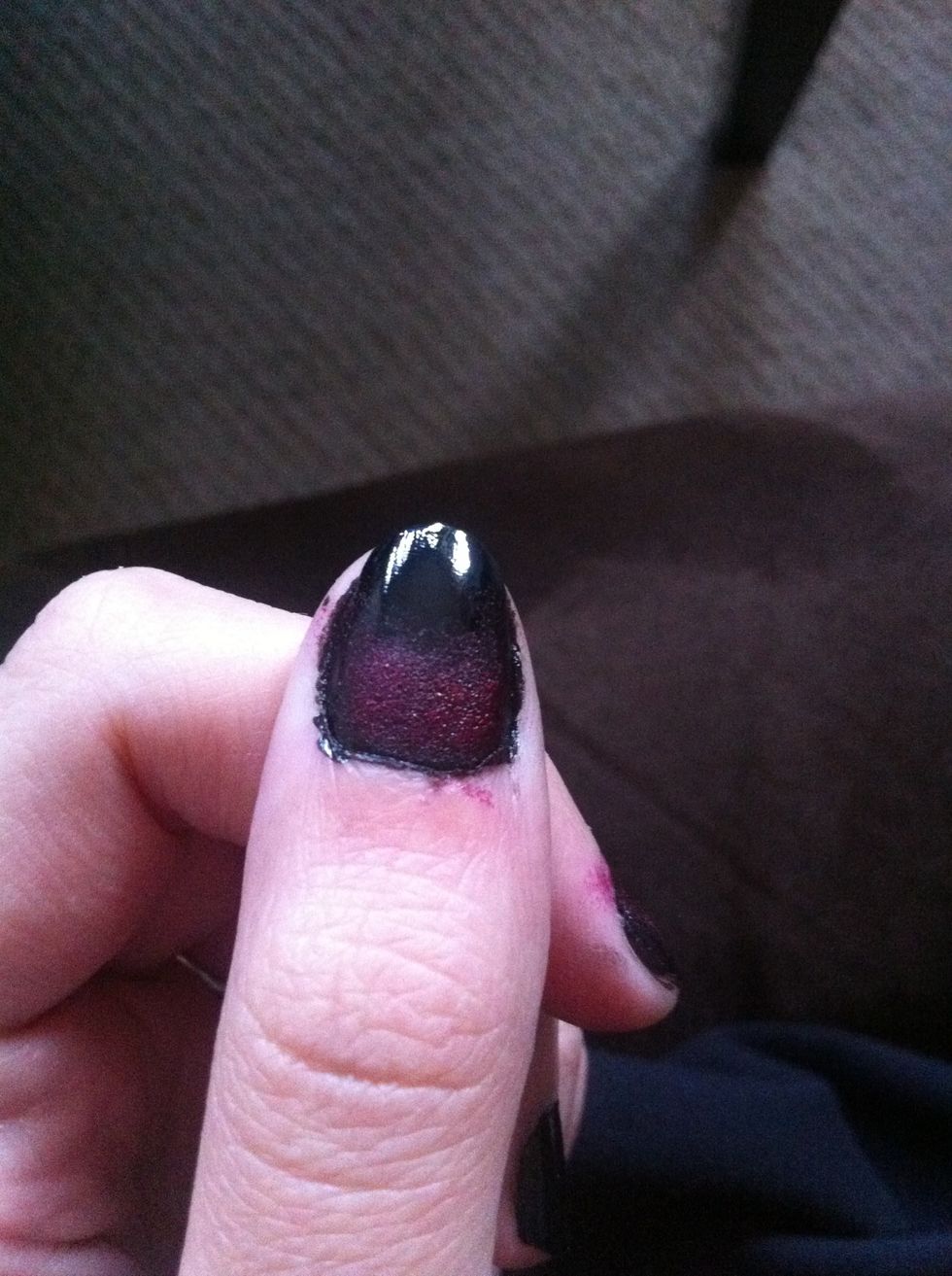 Using the edge of your sponge dab the color onto your nail. Starting from the close end moving towards the tip. Dab about halfway across your nail. It doesn't have to be neat.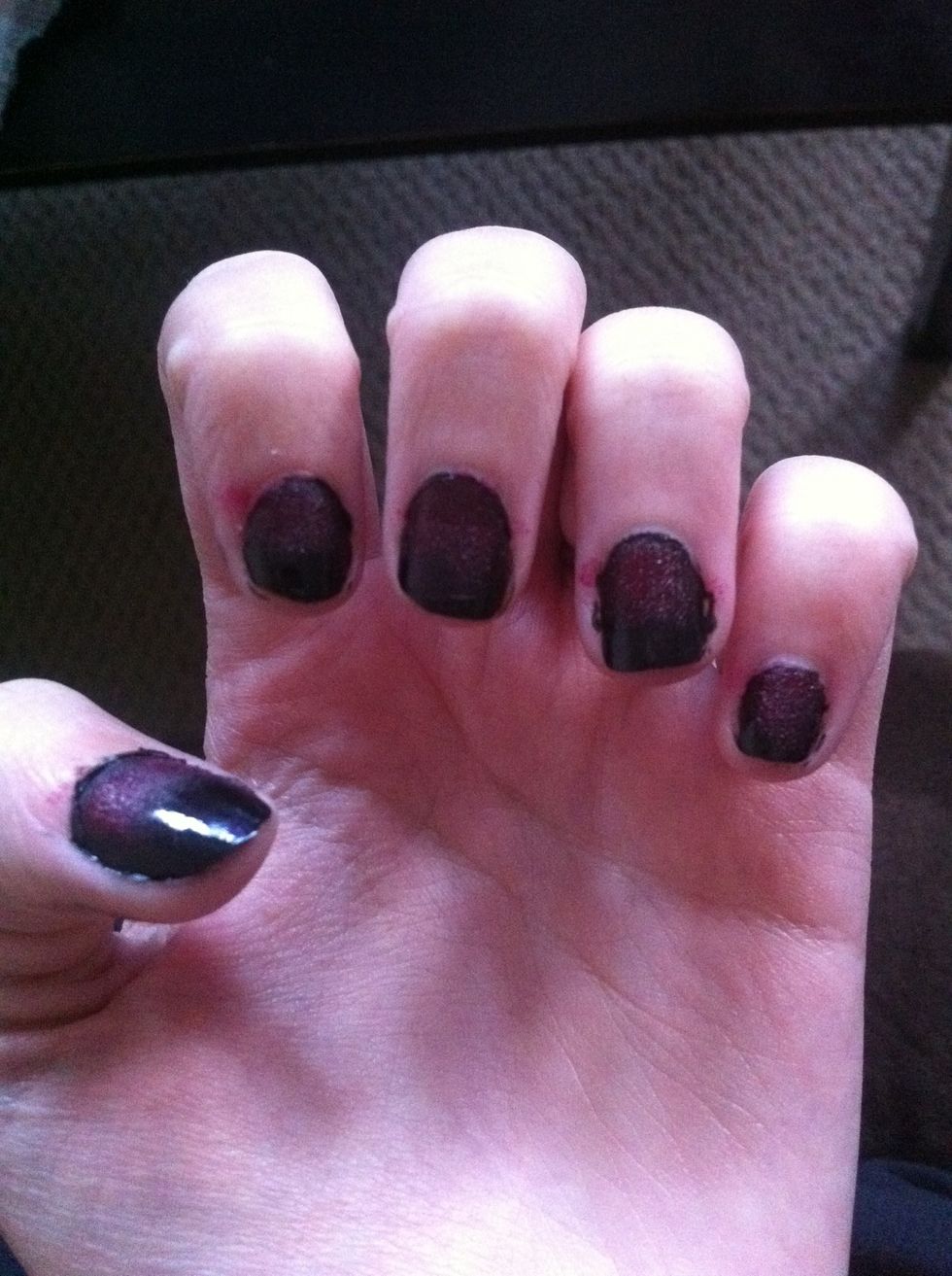 Continue until you finish all your nails. Adding nail polish to your plastic and dabbing each nail.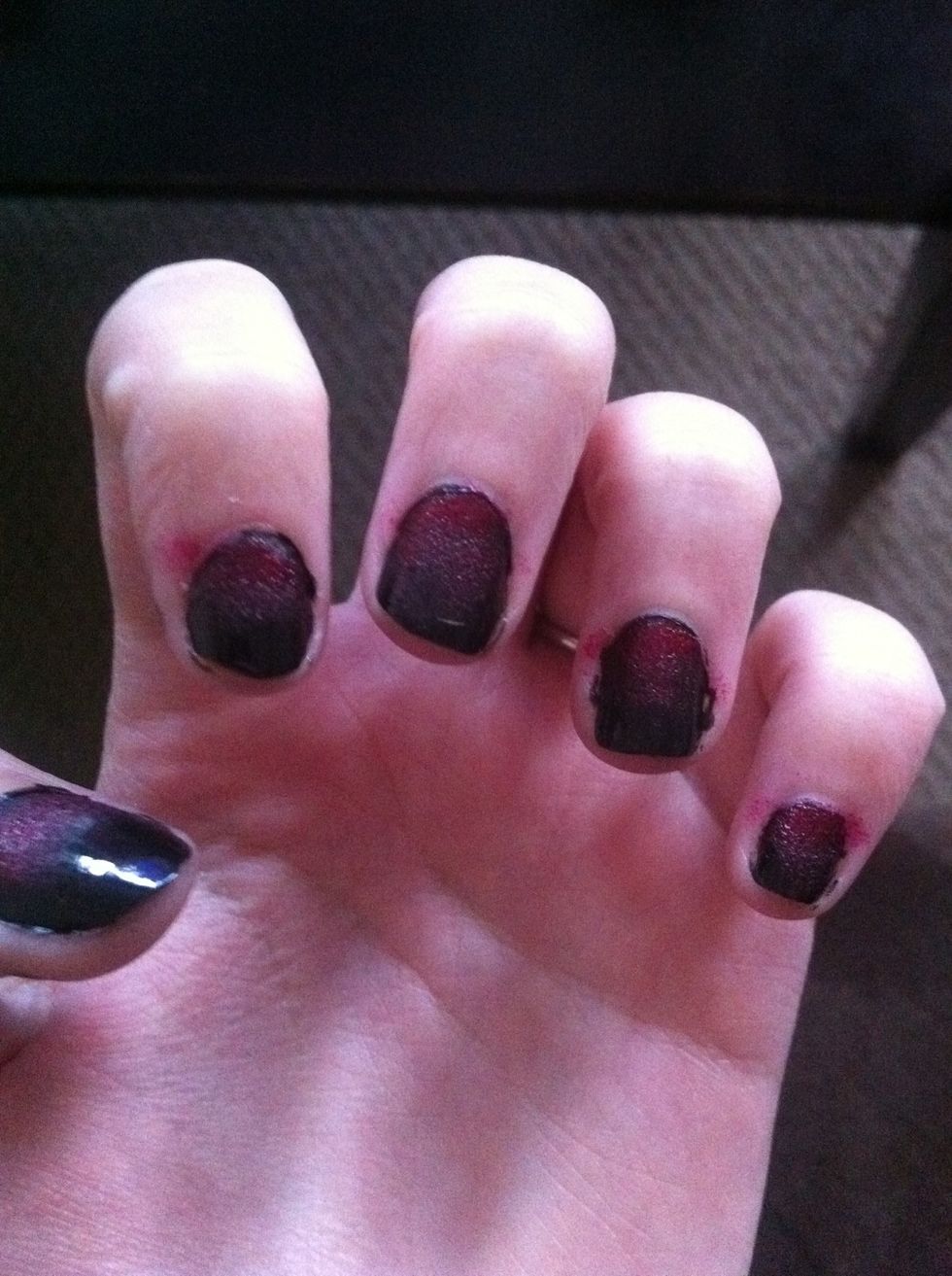 Go over your nail a second time concentrating the color on the area closes to your cuticle.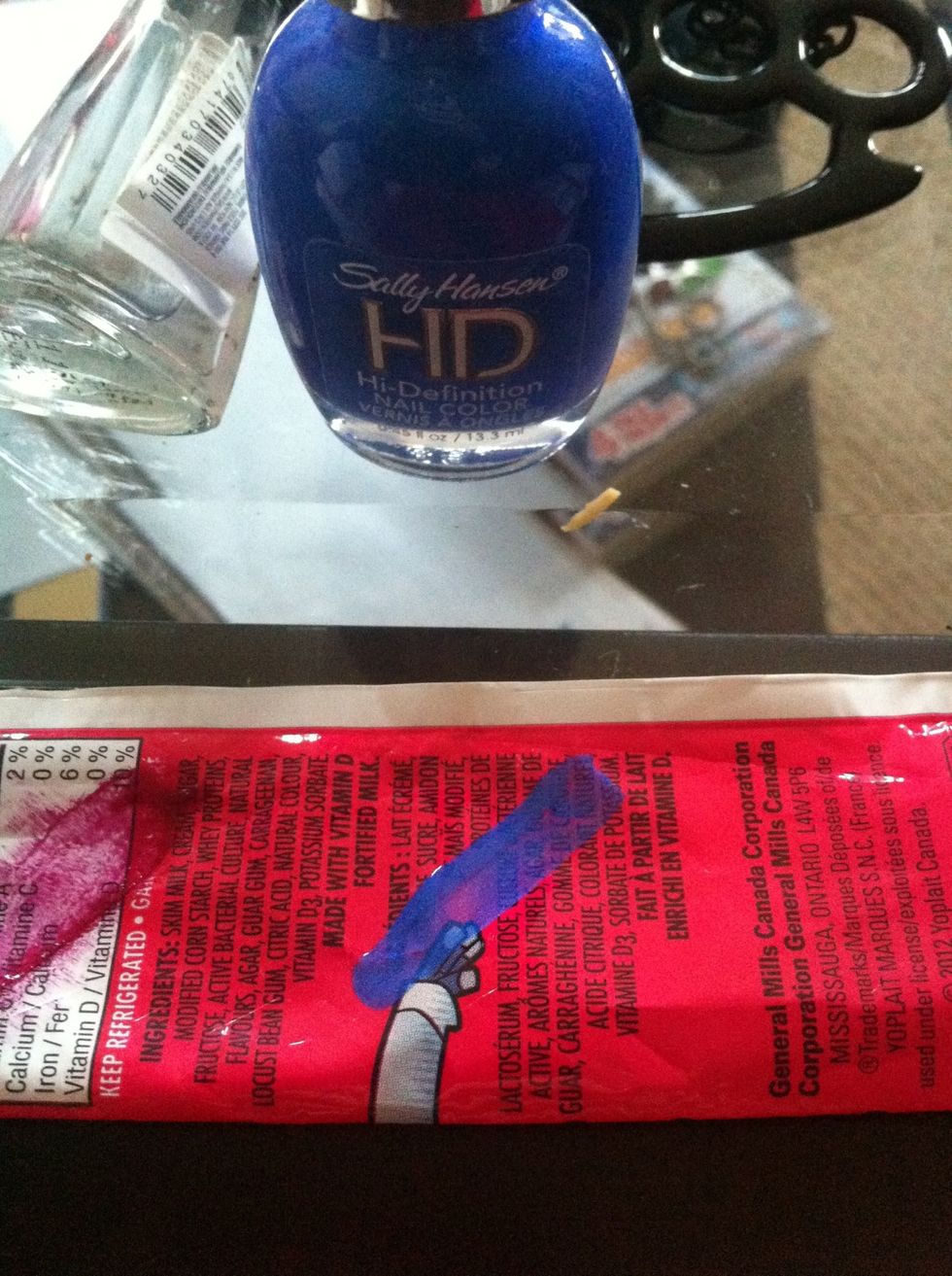 Now it's time for your second color. Add a little to your plastic.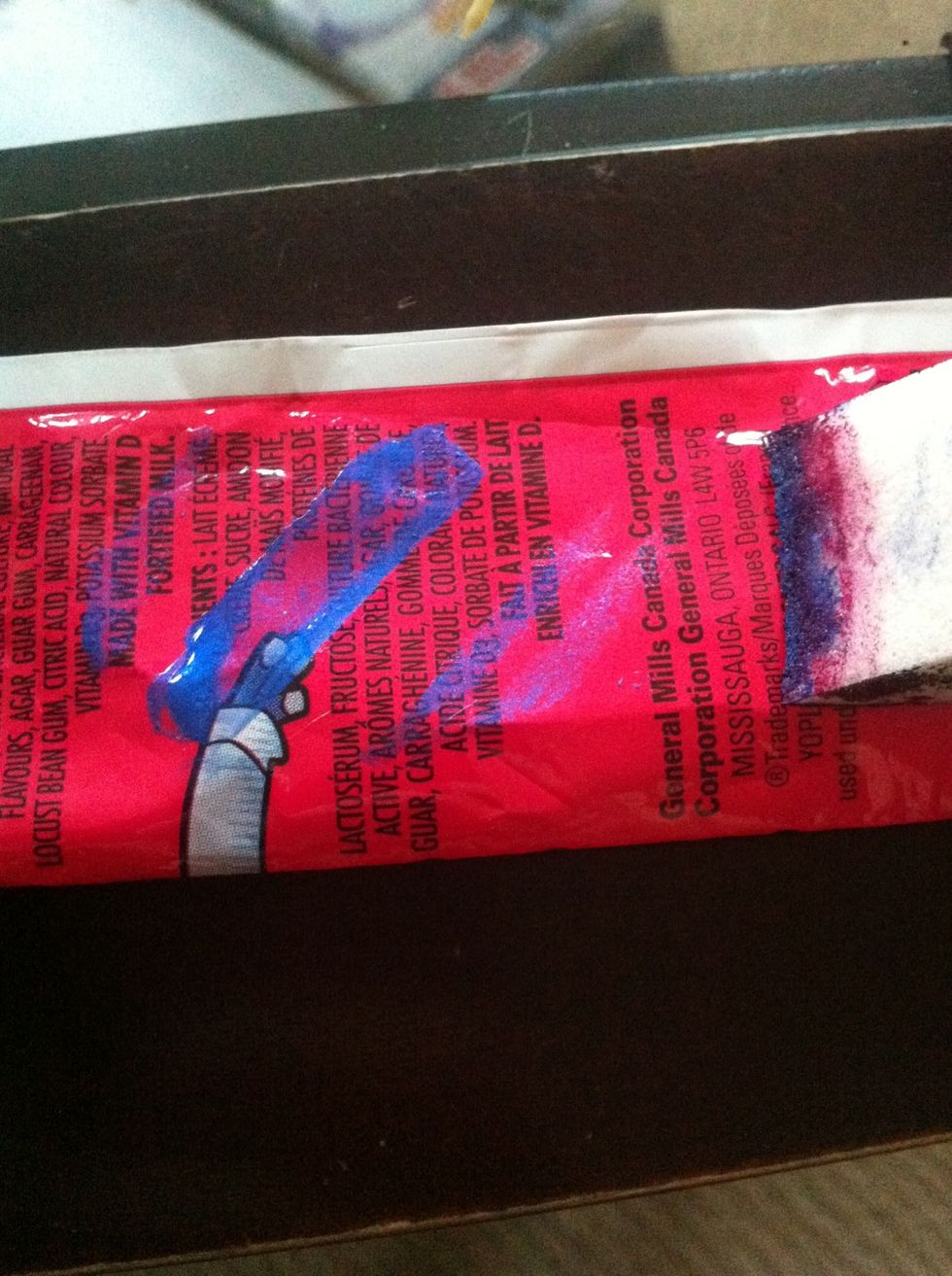 Make sure you blot most of the color off.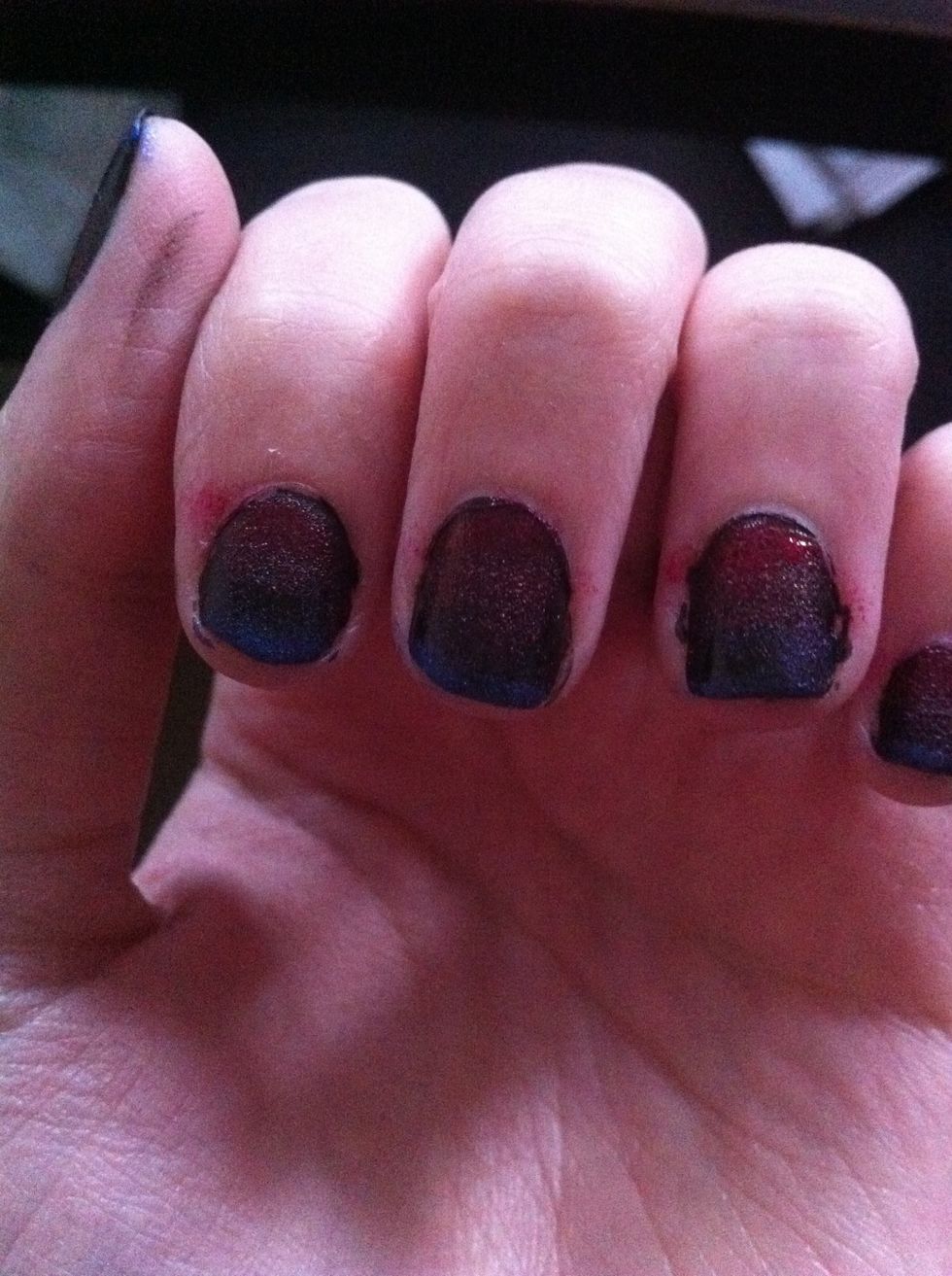 Dab the sponge on the tips of your nails. Almost as of giving yourself a French manicure. Than. Using the leftover color. Lightly dab the rest of the nail towards the centre.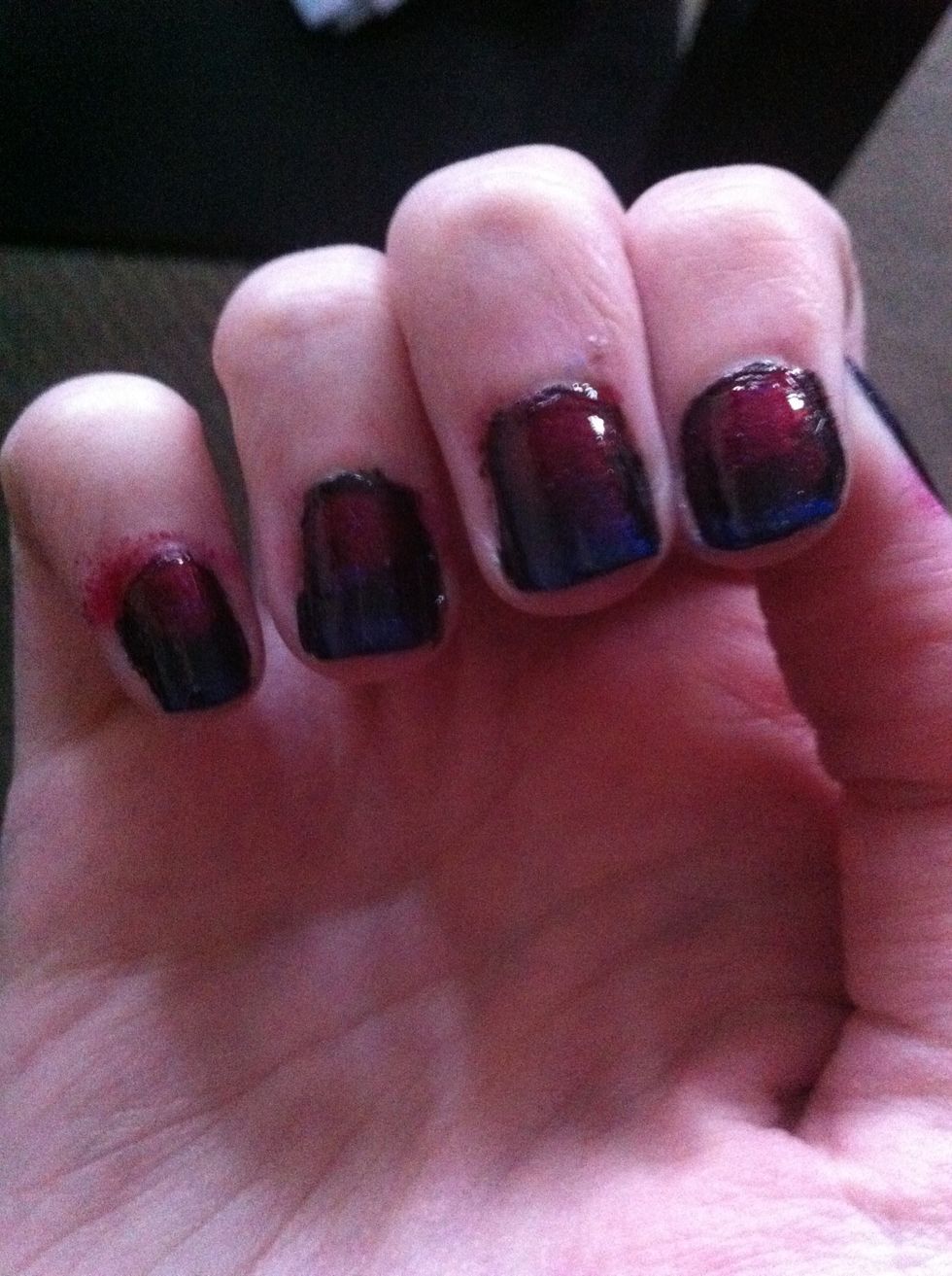 The sponge tends to leave your nails quite matte. So swipe it with a clear coat to give it some shine.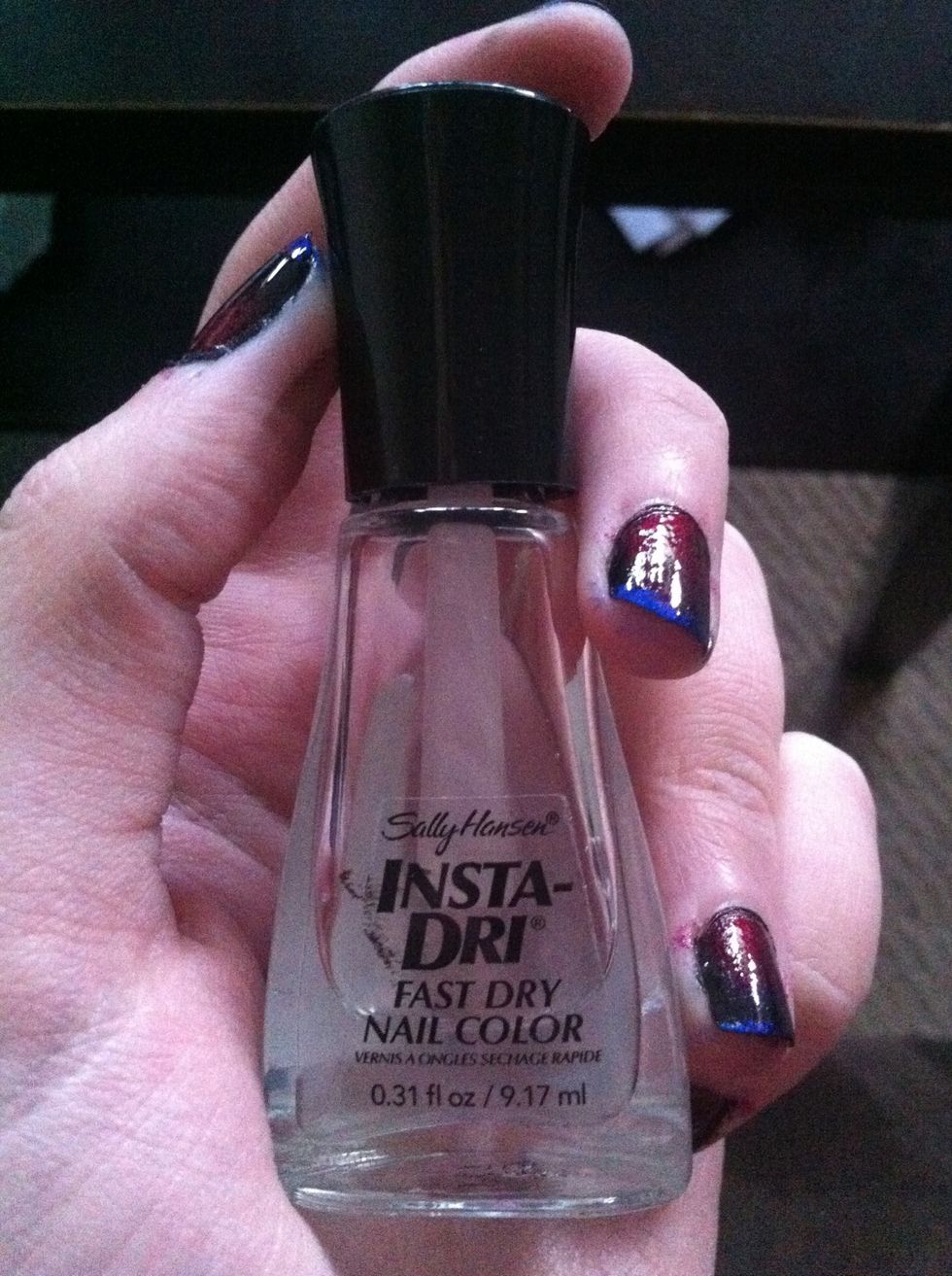 This Sally Hansen Insta-Dri is my favorite. I'm notorious for wrecking my nails as soon as I'm finished painting them. This dries before you even finish both hands.
These nails are THE hardest thing to take a photo of. They look a million times better in real life.
In natural light. Sorry these are terribly messy. I ran out of nail polish remover!
Dark solid colored base coat polish
Two metallic colors
Clear coat nail polish
Plastic film
Makeup sponge
Nail polish remover