Firstly, paint your nails any colour you like and let them dry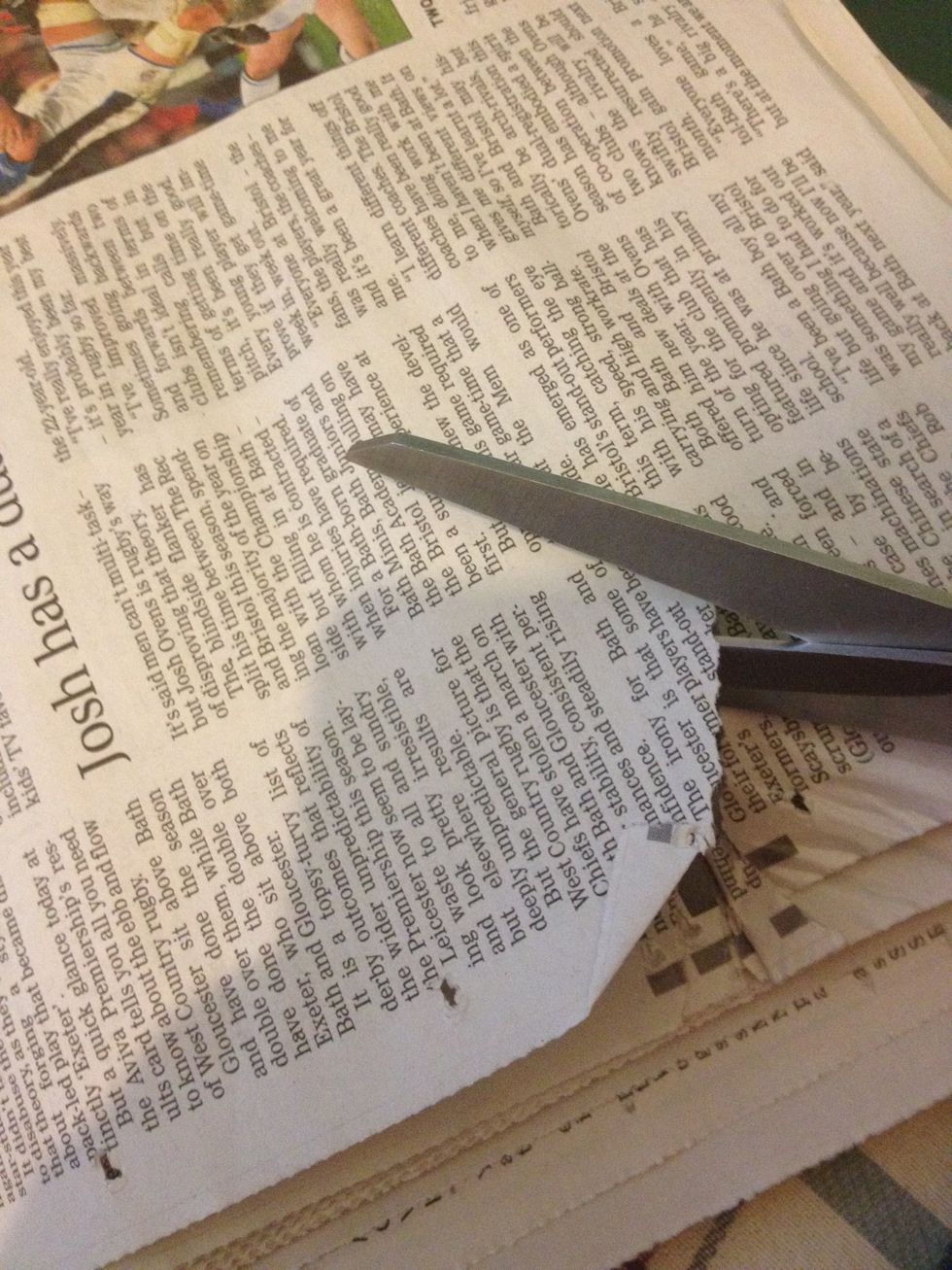 Next, cut up 10 pieces of newspaper that you want to transfer onto your nails. I recommend only using black text or barcodes for the boldest effect.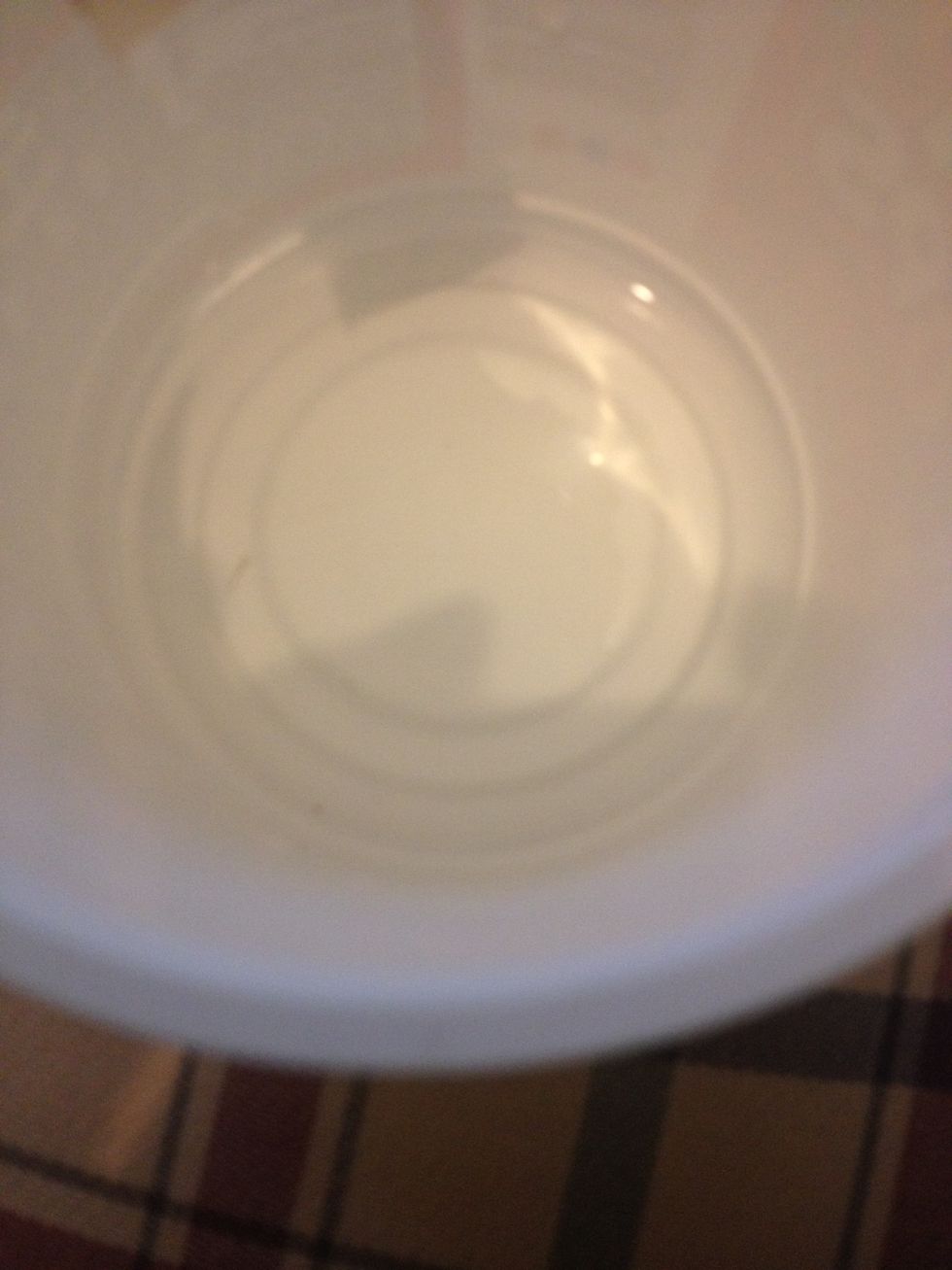 Pour a small amount of vodka into a bowl or container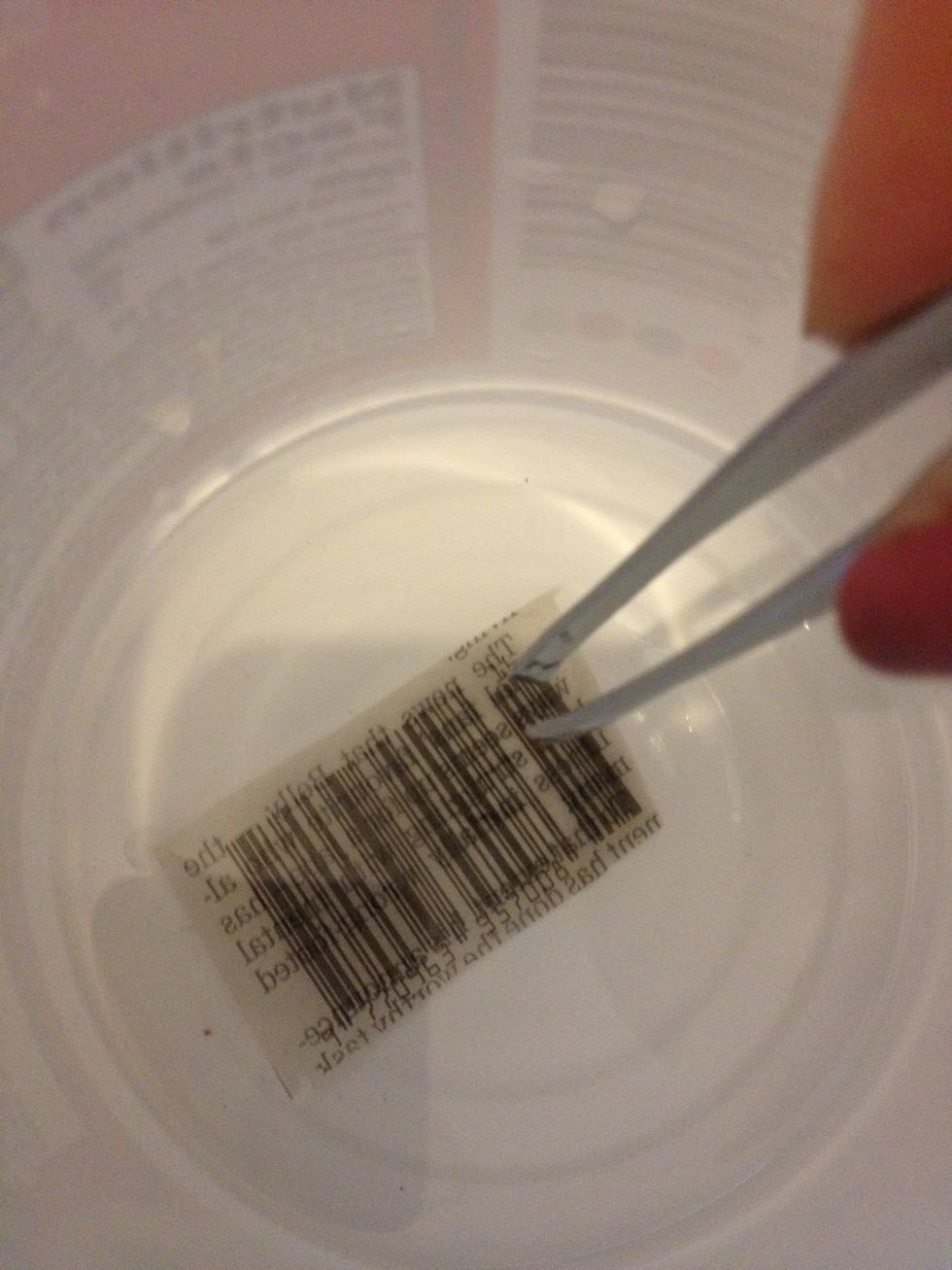 Put 1 piece of newspaper into the vodka to get it wet. Then remove with tweezers.
Quickly place it on your nail...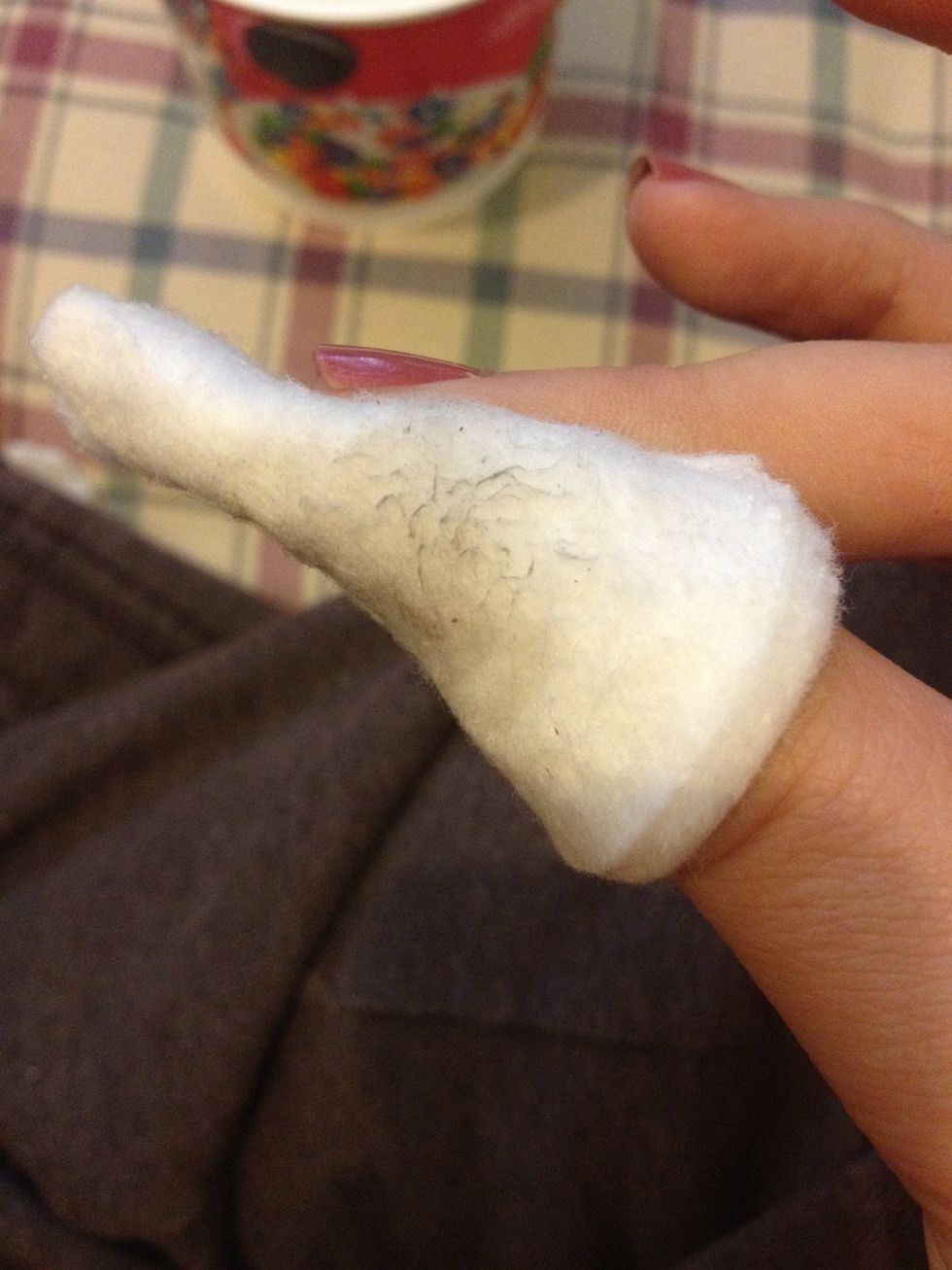 ...and push hard with a cotton wool pad.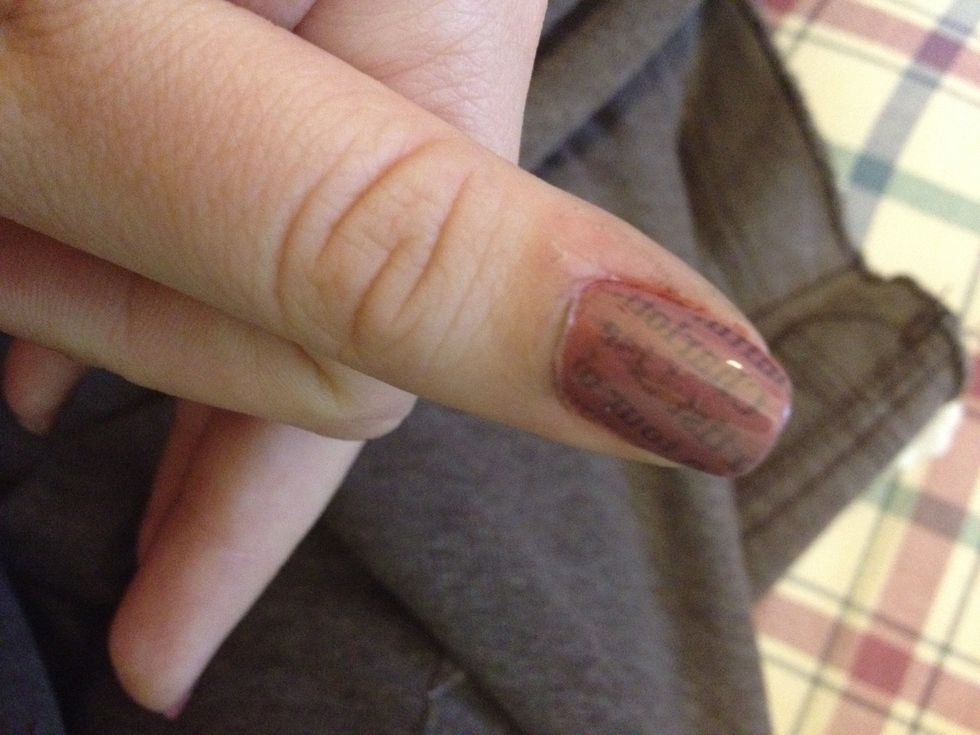 Remove the cotton wool pad and newspaper to see your design!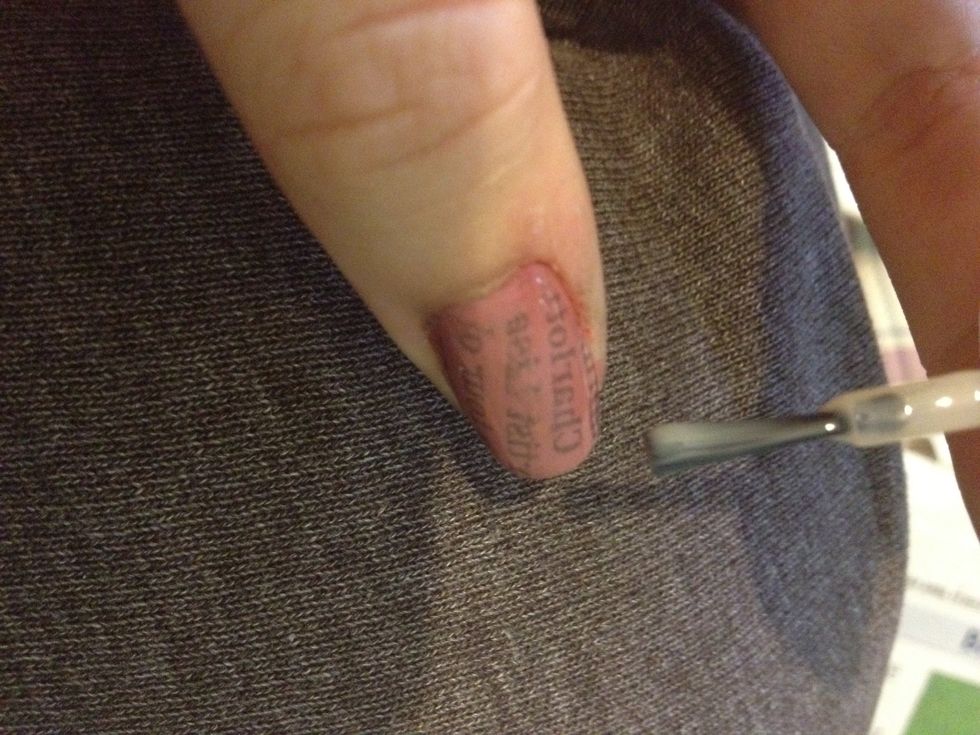 Leave it for about 30 seconds just to make sure its dry, then put on a top layer of clear nail varnish to make it last as long as possible
Viola! the final product :)
coloured nail varnish
vodka
tweezers
newspaper
clear nail varnish
cotton wool pads
bowl
scissors