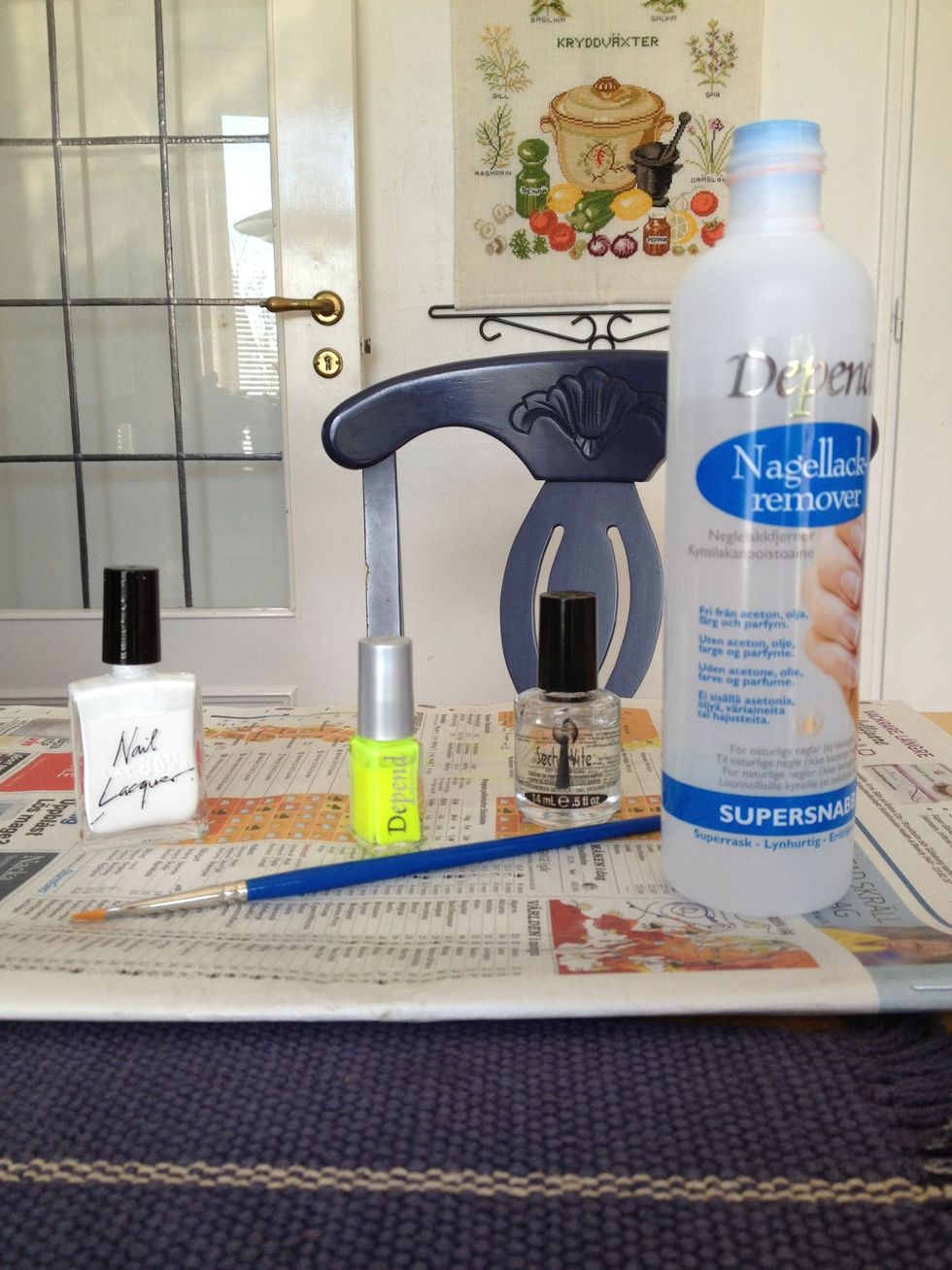 Gather supplies.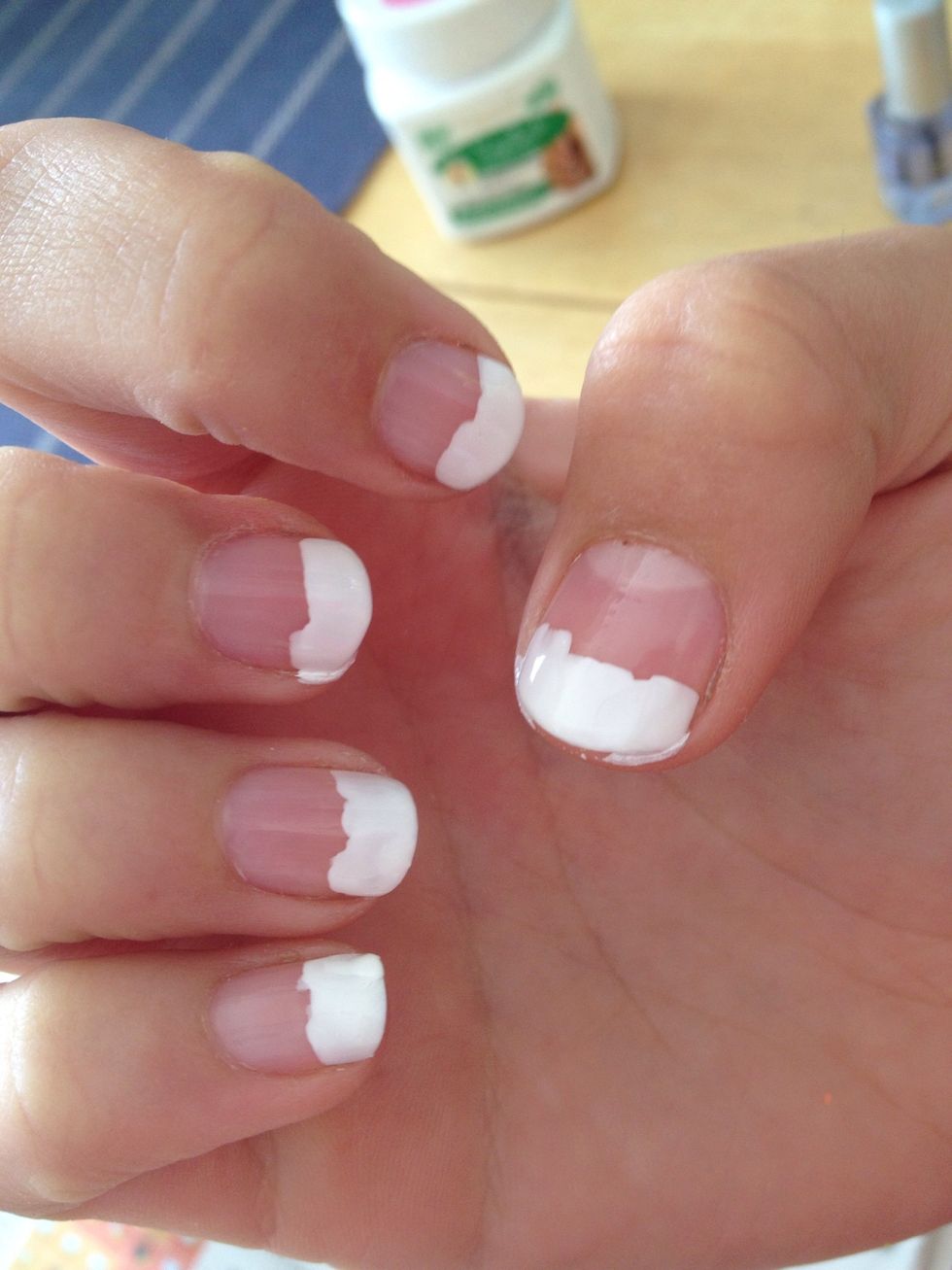 Paint your tips white. You can be pretty sloppy here. The white will make the neon look even brighter.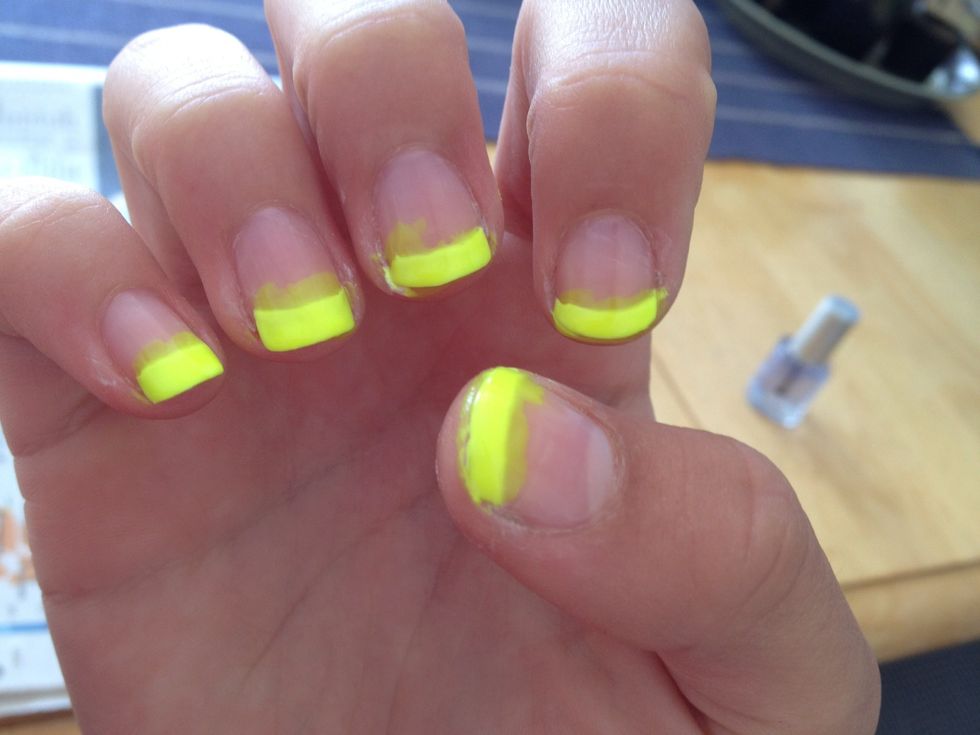 Paint all tips with your neon polish. You van be sloppy here as well. When your done just repeat the previous step.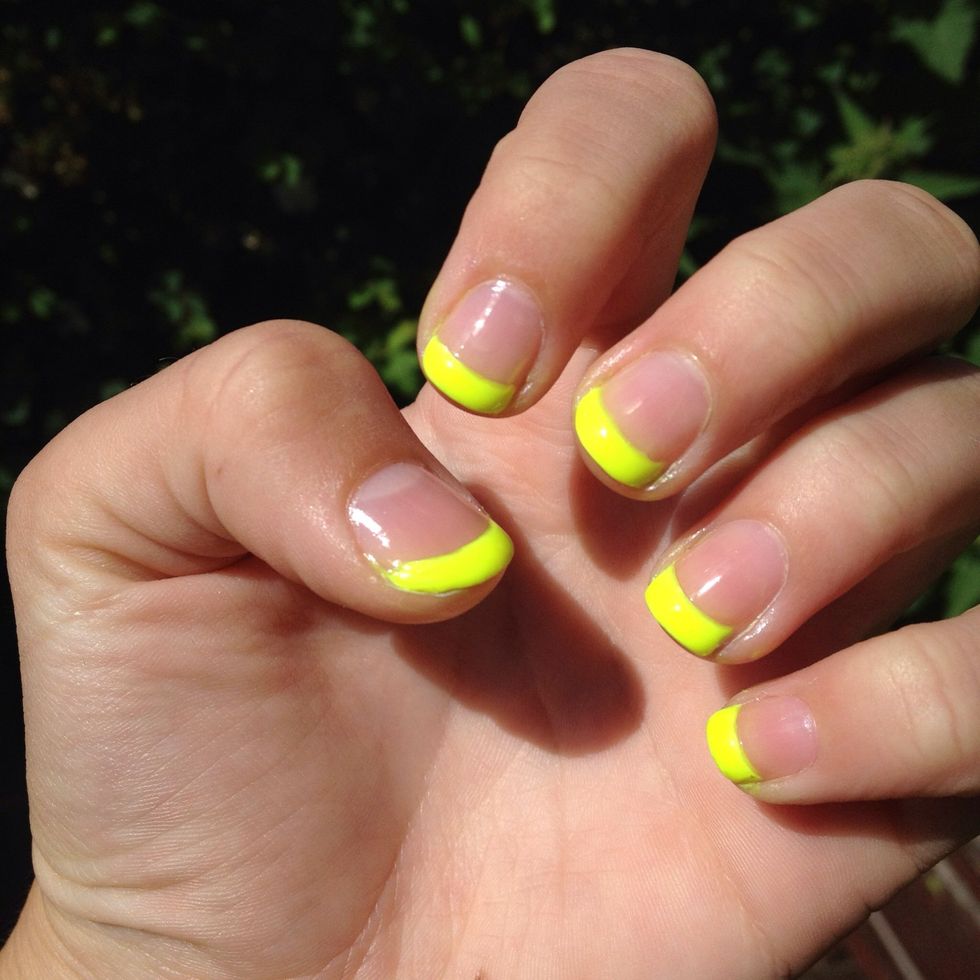 Clean up aound the eders and add topcoat to give your design some shine and your done.
Thanks for viewing and hope you like the design :)
White nailpolish
Neon nailpolish
Topcoat
Flat brush
Nailpolishremover