How to create nail art with scotch tape
HATE when you constantly have to start over when you messed up your nail art? Here's a way to end all the madness!
56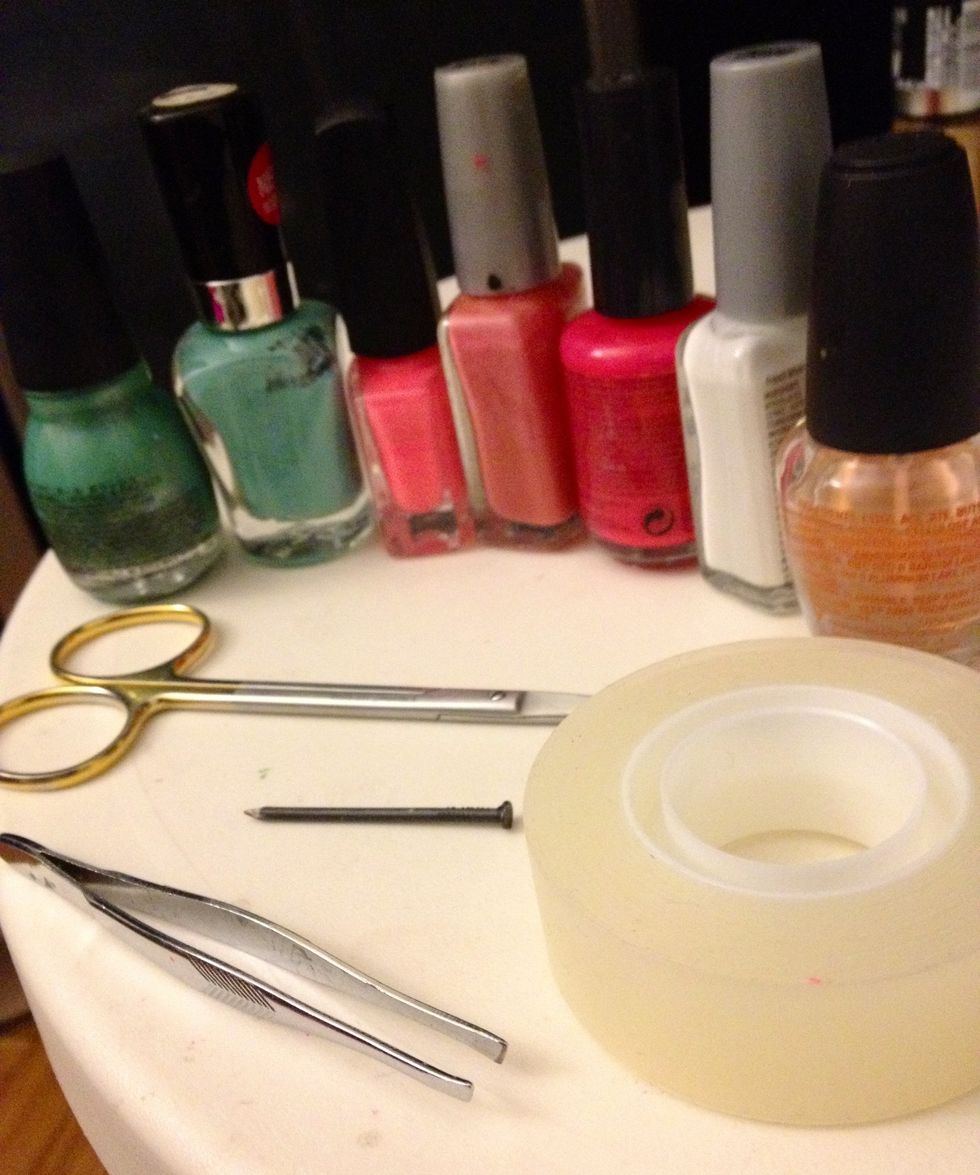 Here are the nail polish and other supplies I am going to be used. From left to right: dark green, mint, hot pink, pink, dark pink, white and clear base coat. I am going to be making floral prints.
Cut a piece of scotch tape and place it on a flat surface.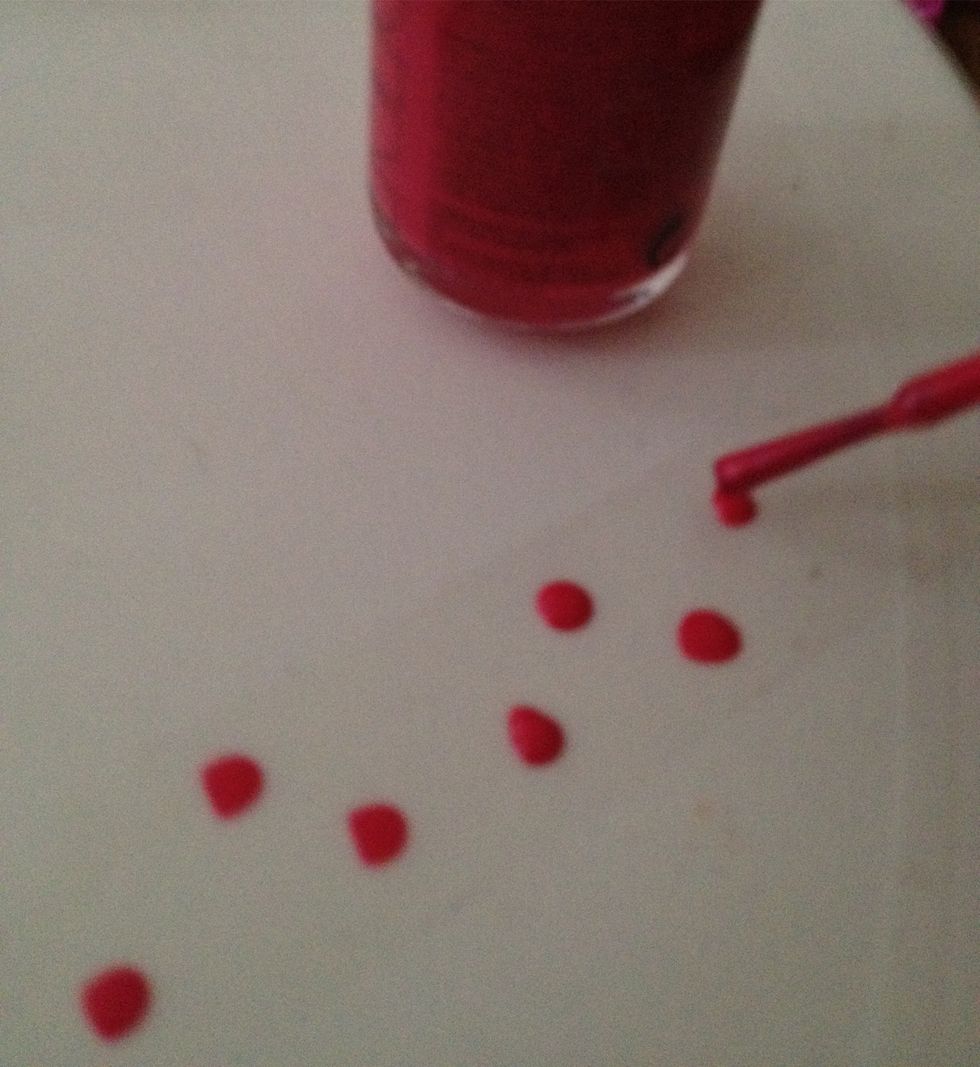 Use the dark pink nail polish and lightly dab it on to the scotch tape. Make as many so you'd have a wide variety of flowers to pick from later on.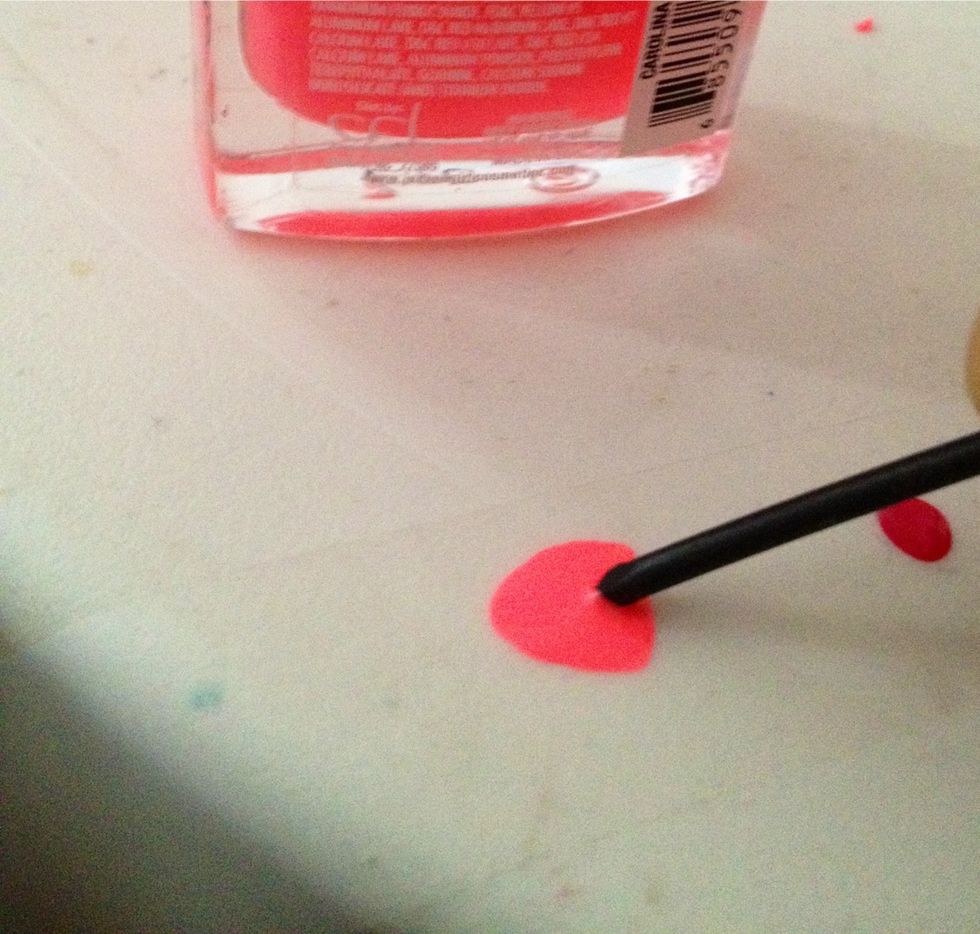 Next dab the hot pink nail polish repeatedly until there's enough for the nail to pick up. Use this technique for the other nail polish.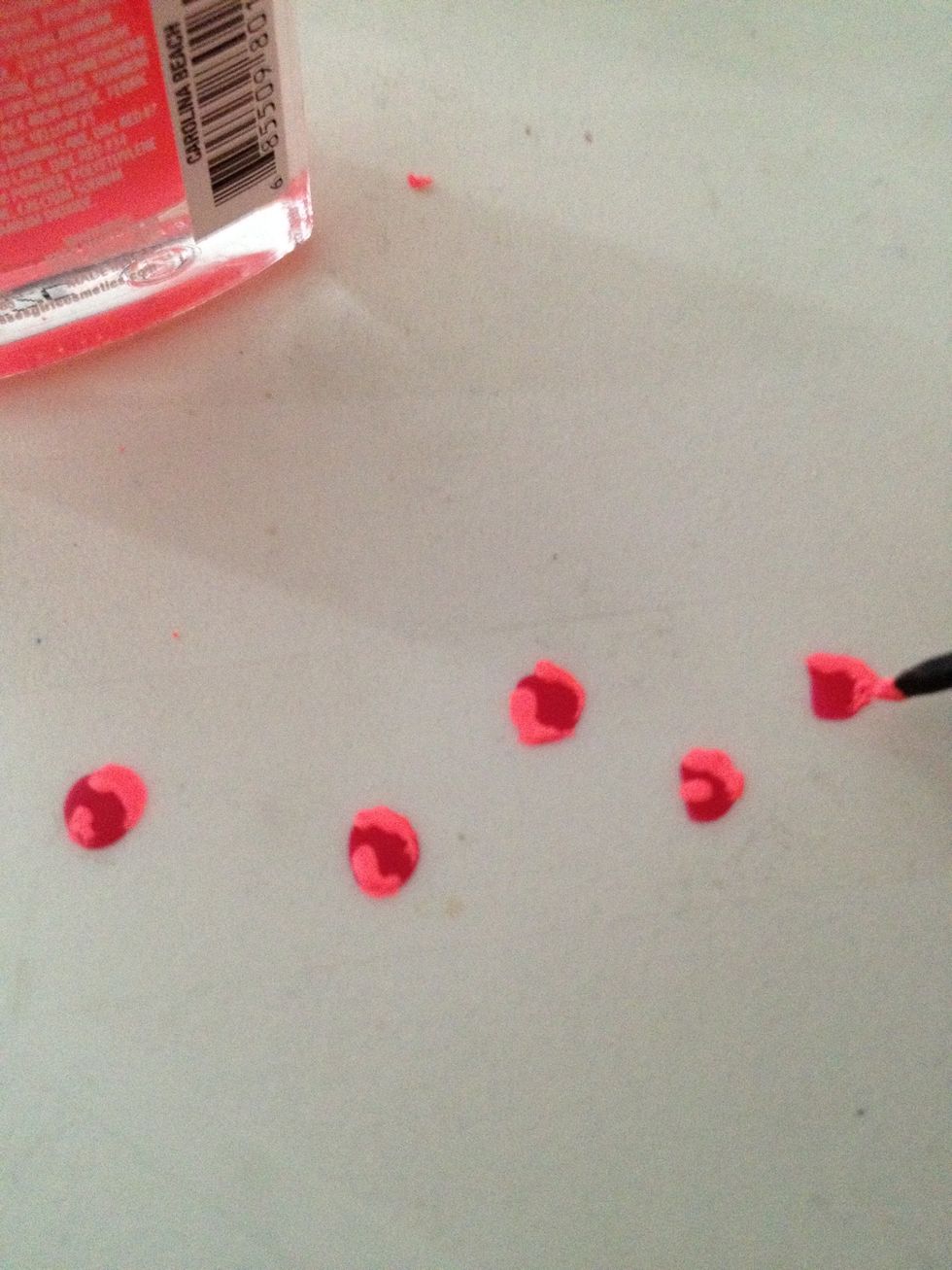 Take the nail and create somewhat "C" shapes on the dark pink nail polish.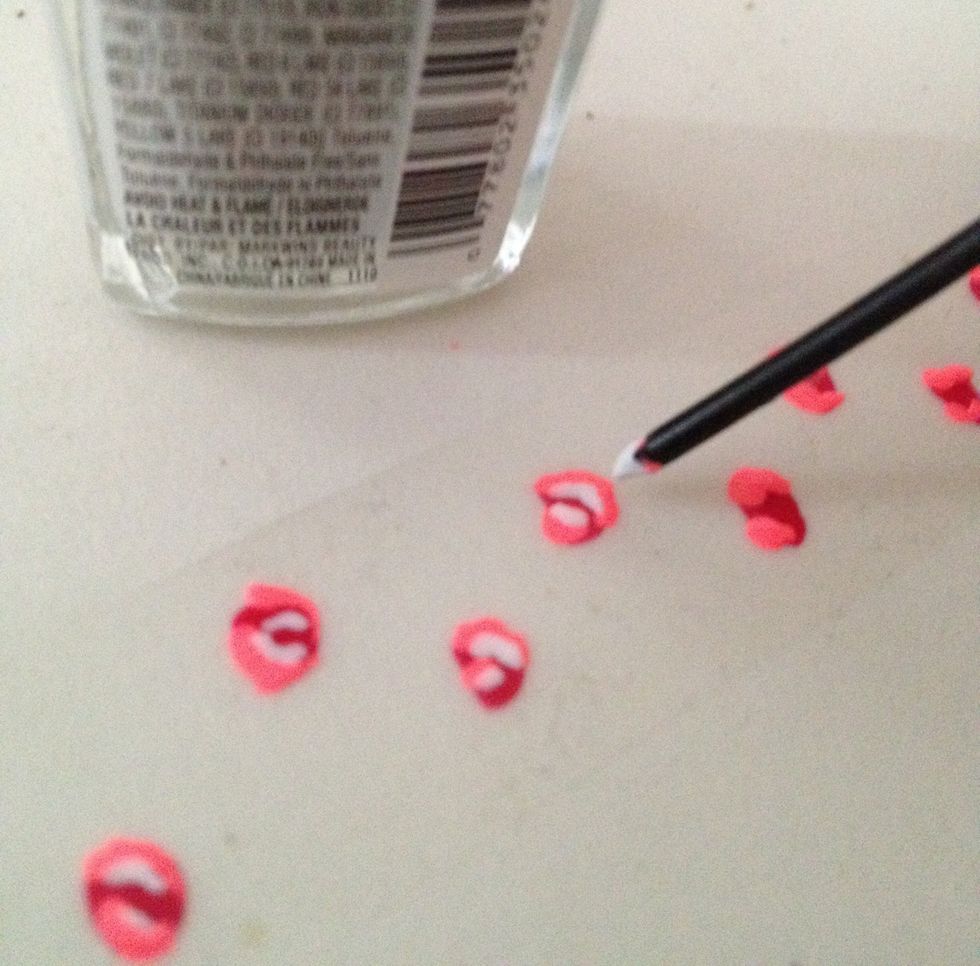 Again dab another nail polish (white) until it's enough for the white polish to pick up. Use the white nail polish to "highlight" the hot pink.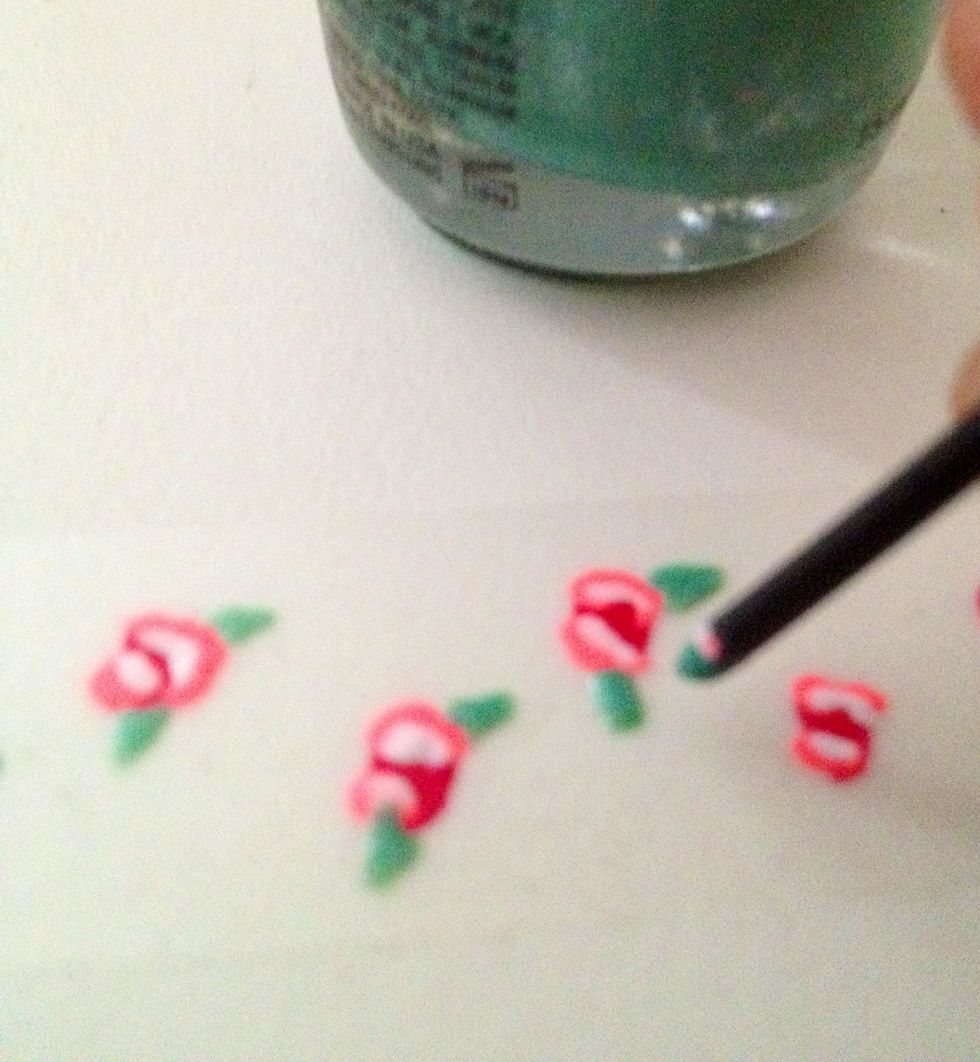 Take the dark green and create leaves for the floral print. I just made little triangles.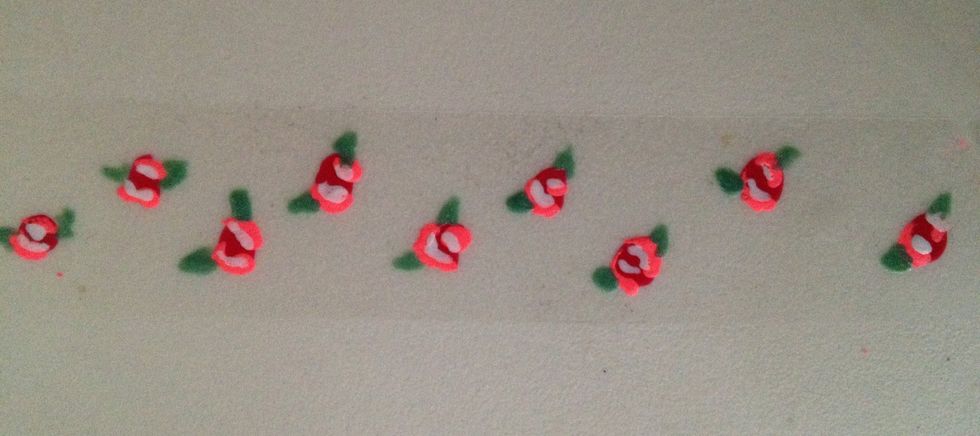 The flowers should look like this. I made more but these are my favorite ones.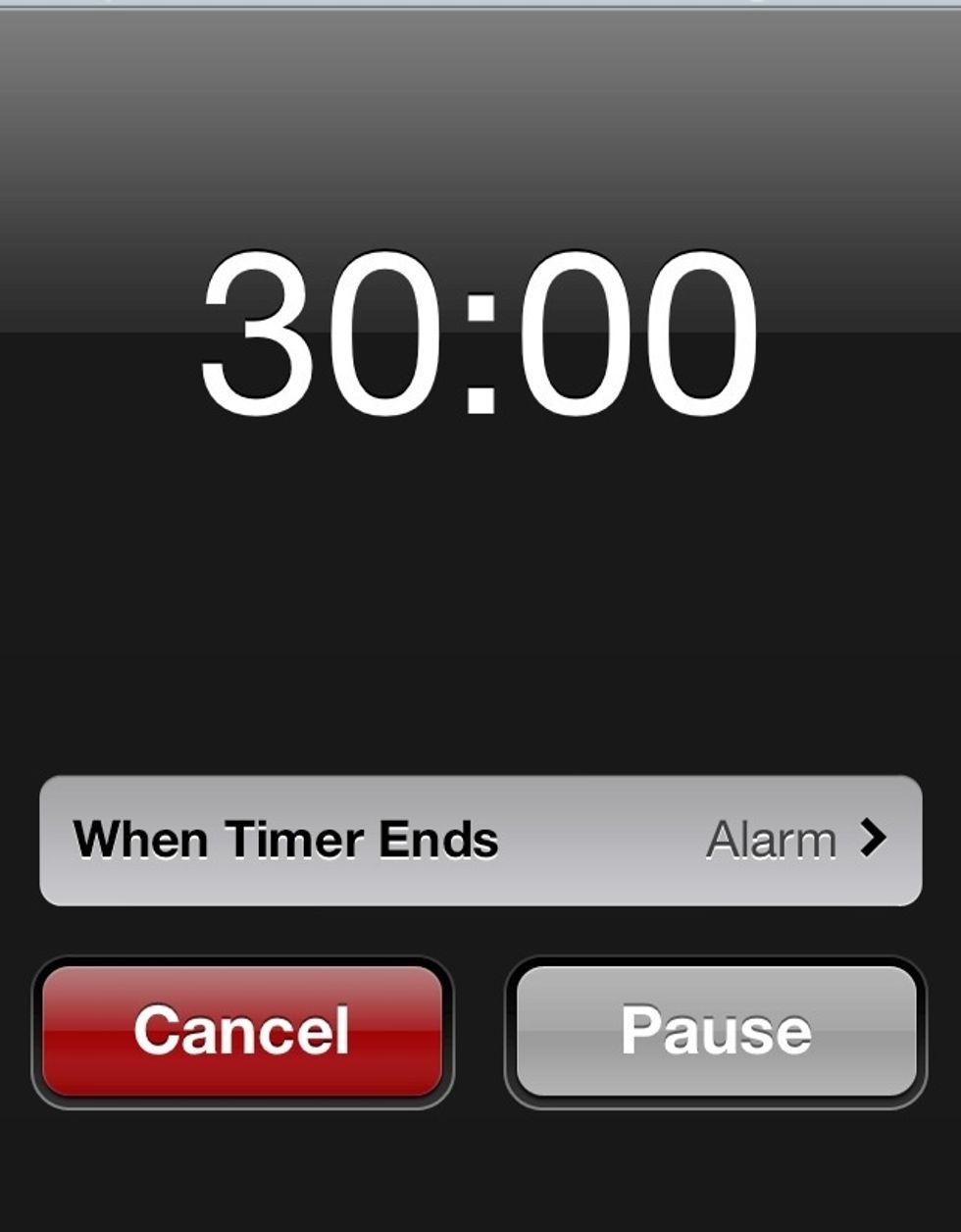 Now wait at least 30 minutes for the nail polish to dry.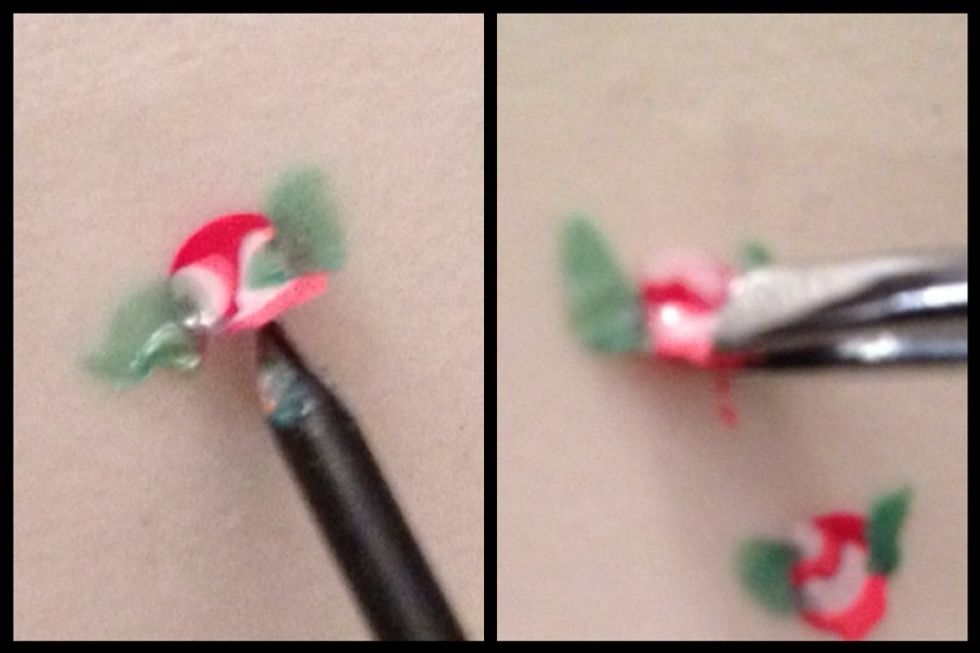 Once completely dry use the nail first to remove it & then the tweezers.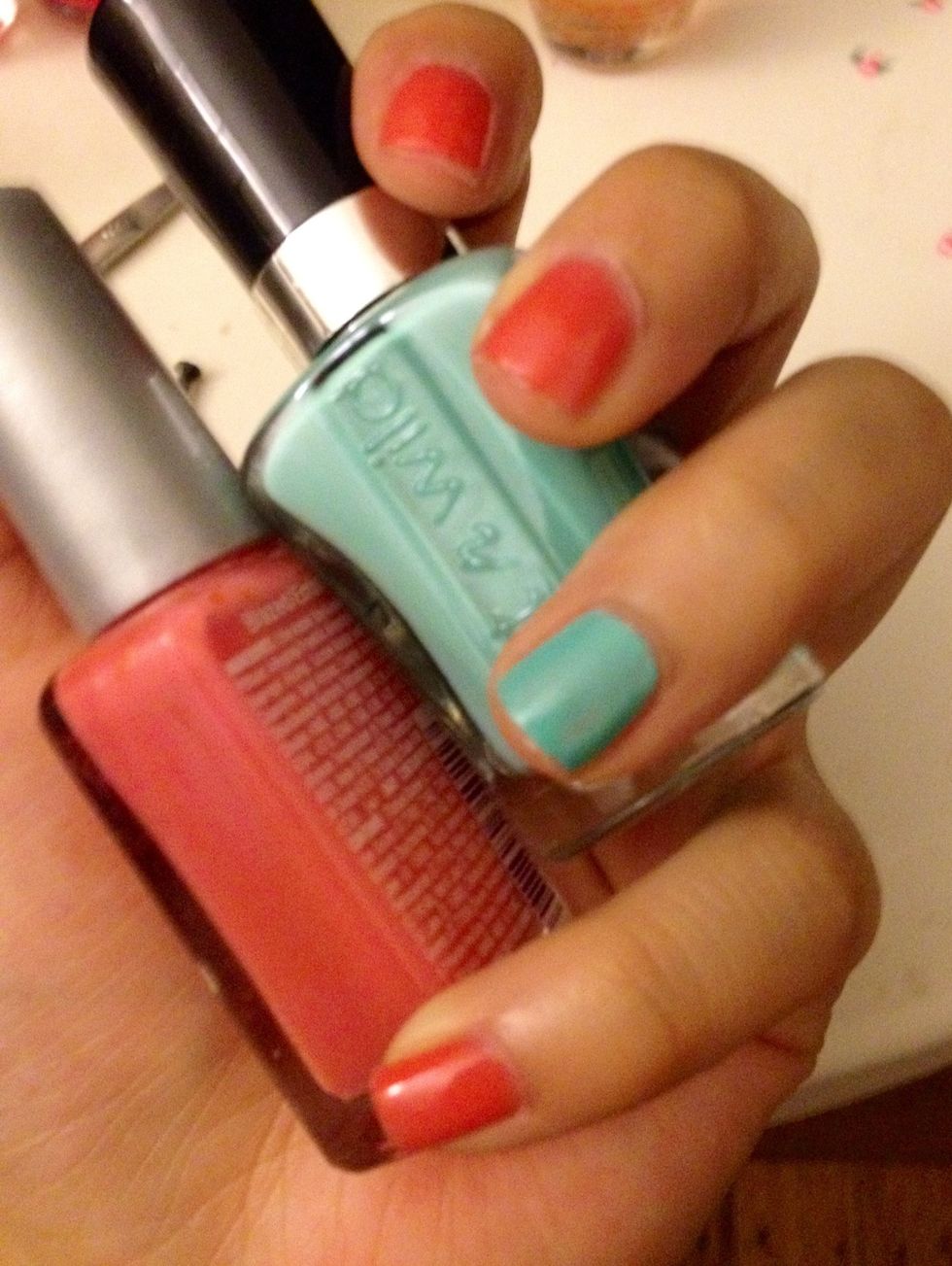 Next you want to choose a base color for your nails. I chose the mint green and pink. Remember to use a base coat before applying your desired color.
Finally, take your nail art and place it on the nail(s). Apply the clear top coat and wait for it to dry. That's it! Now you can make whatever nail art you want!
follow me on instagram if you'd like! @samanthaherreraa and visit my store www.thriftsense.storenvy.com THANKS! :)
nail polish
scotch tape
a nail
scissors
tweezers