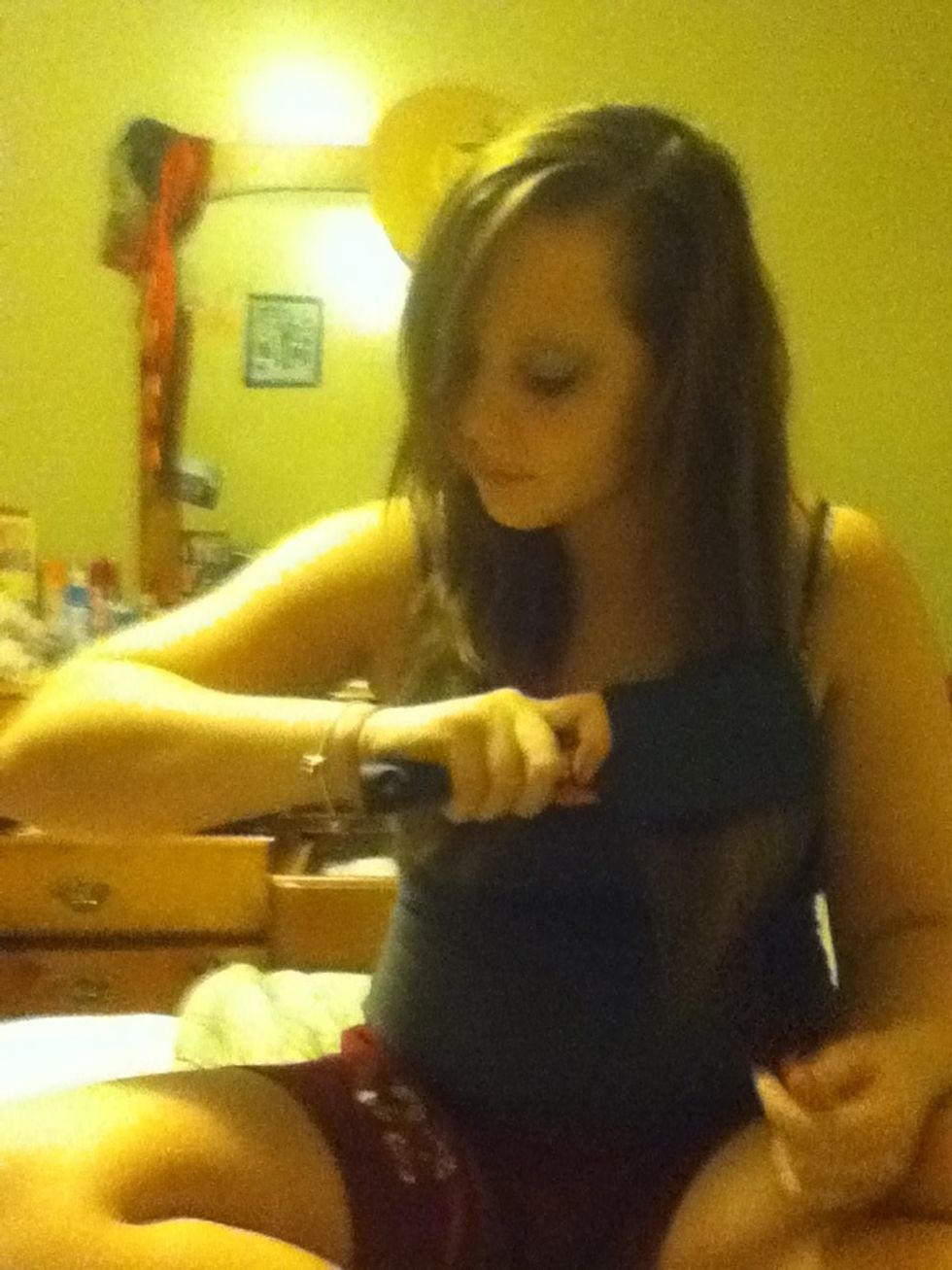 First brush your hair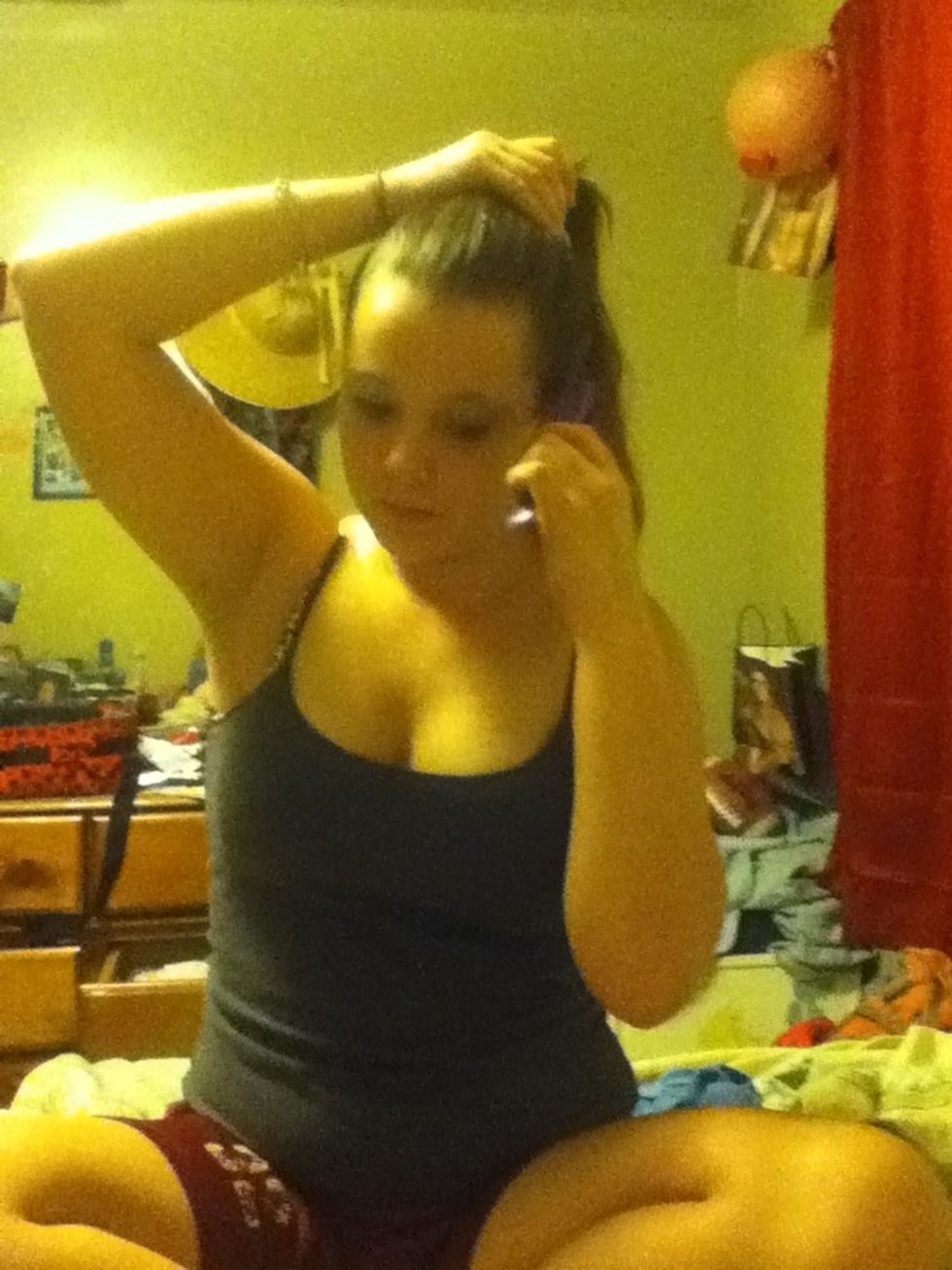 Put your hair up in a high pony tail.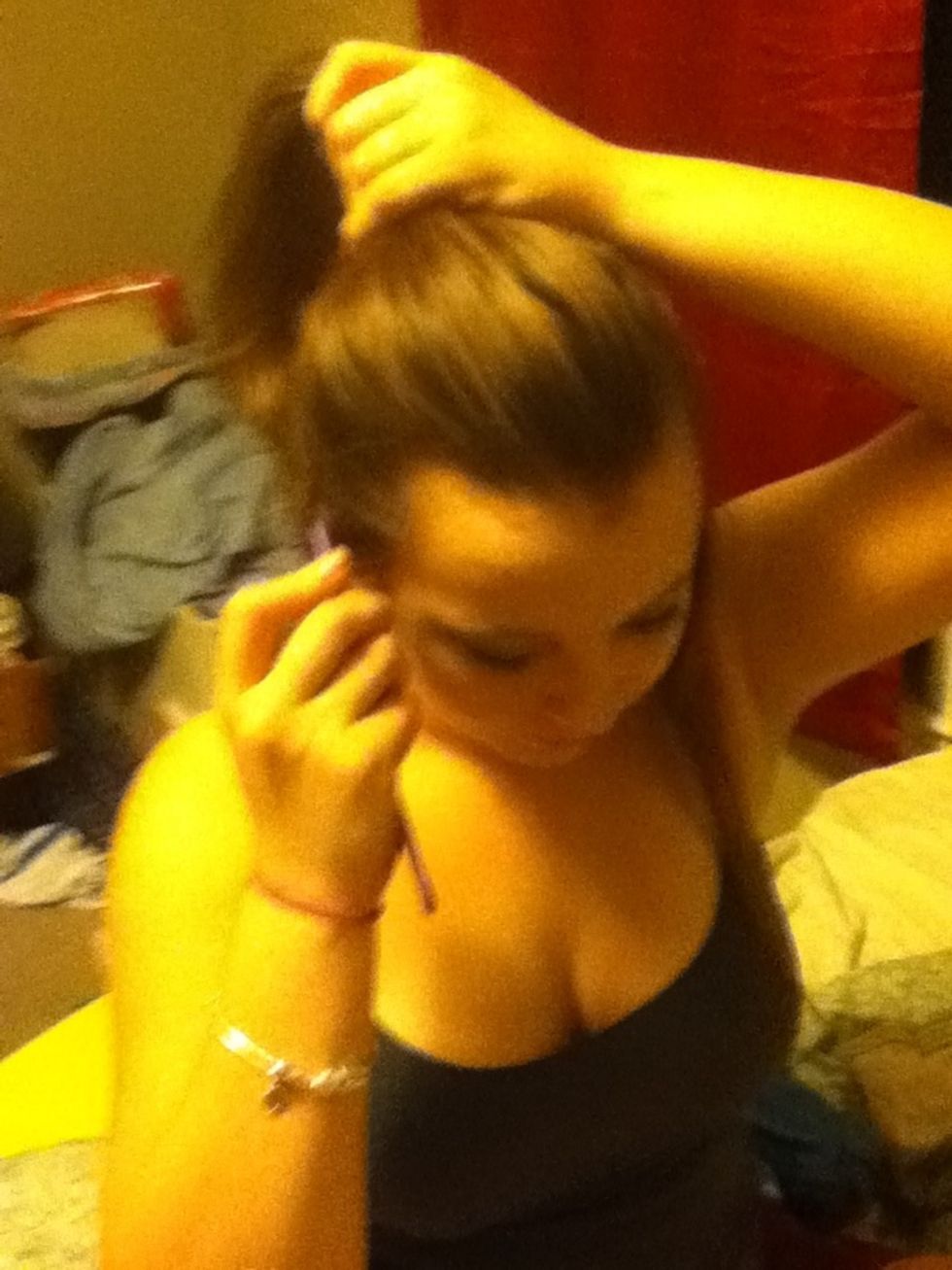 Take a comb and pull down some hair above your ear.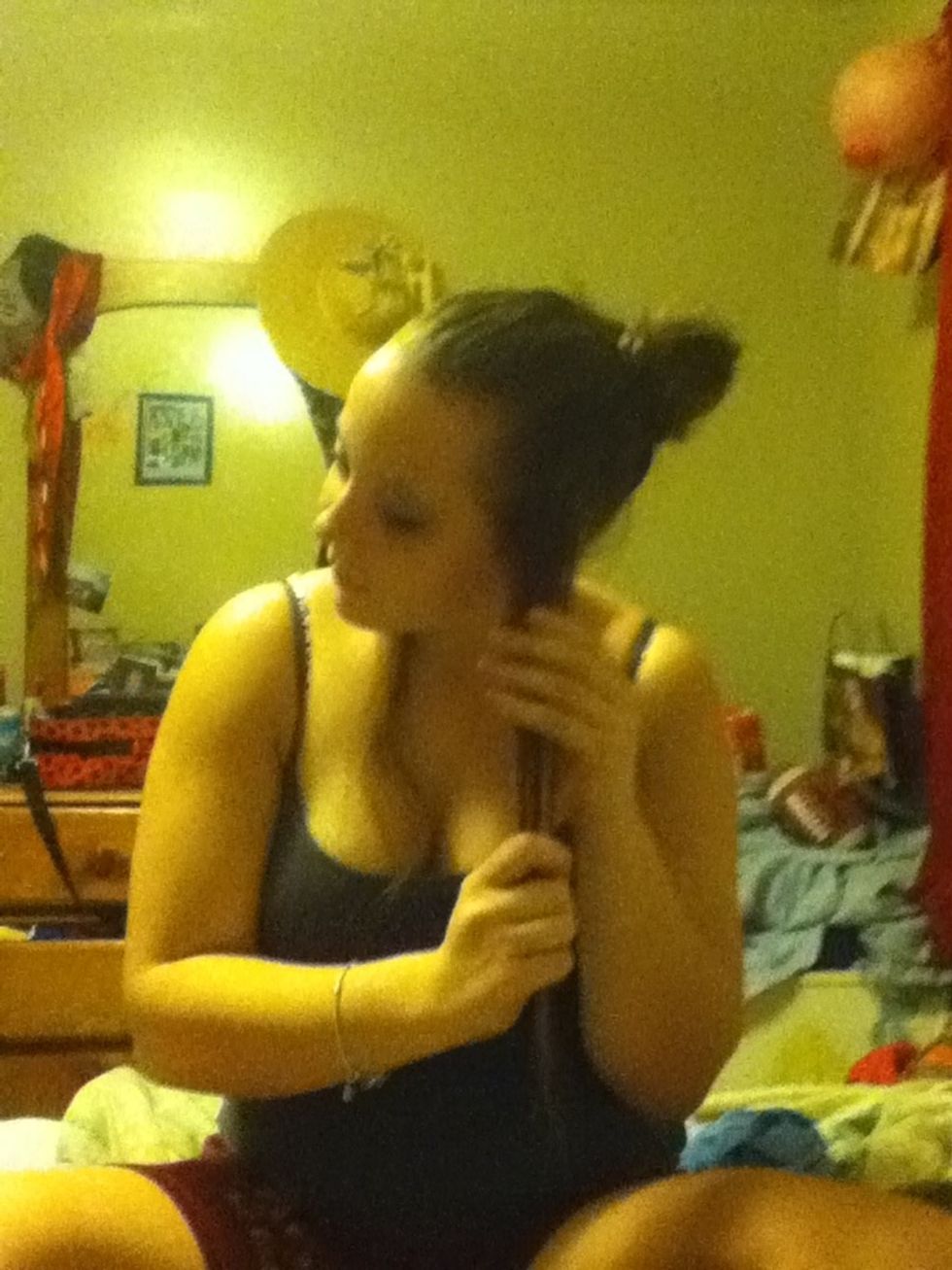 Like this 😉
Then you braid it, make sure you braid it up like this.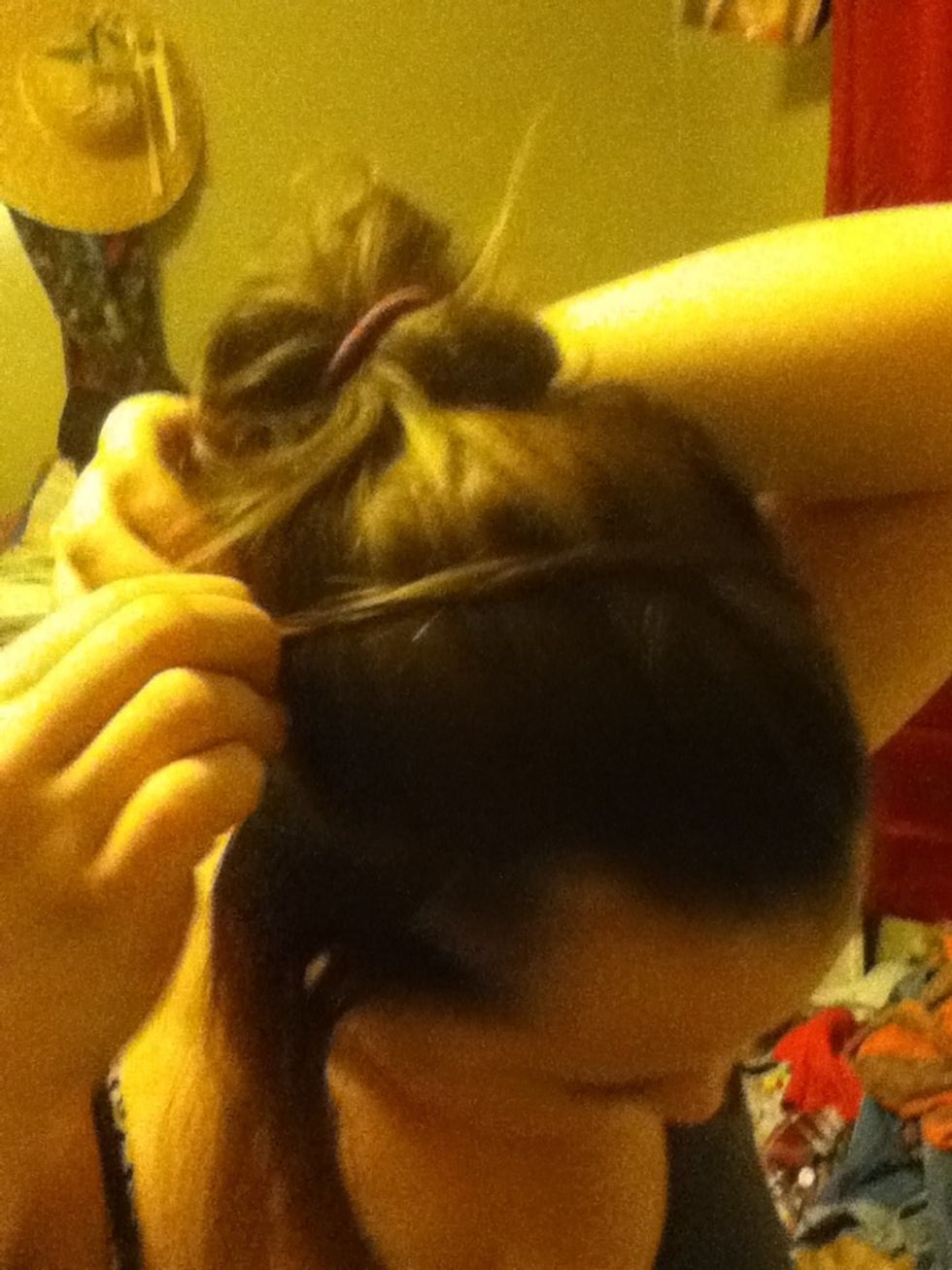 Wrap it over to the other side of your head. And bobby pin it down.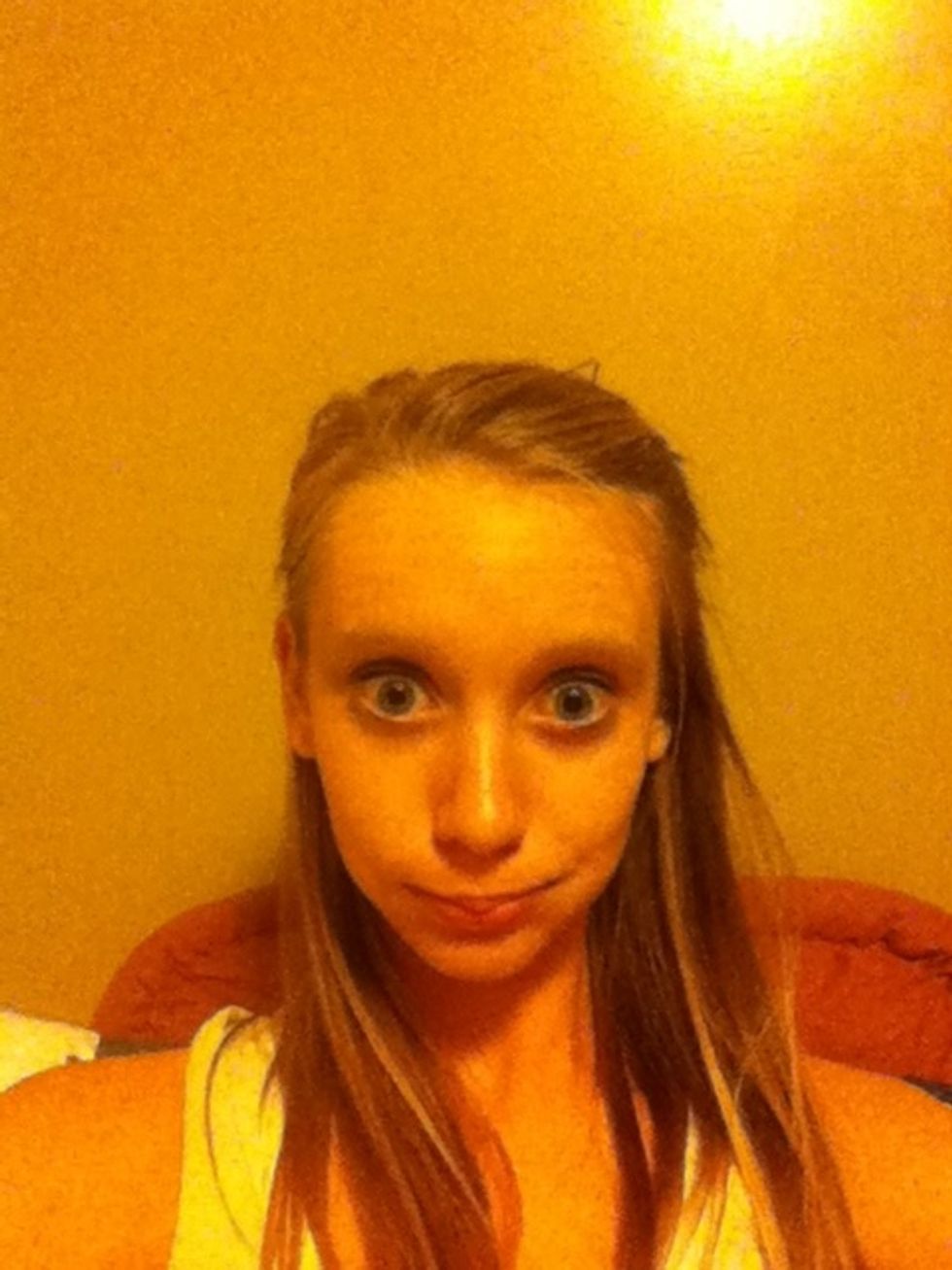 My sister, the photographer 😄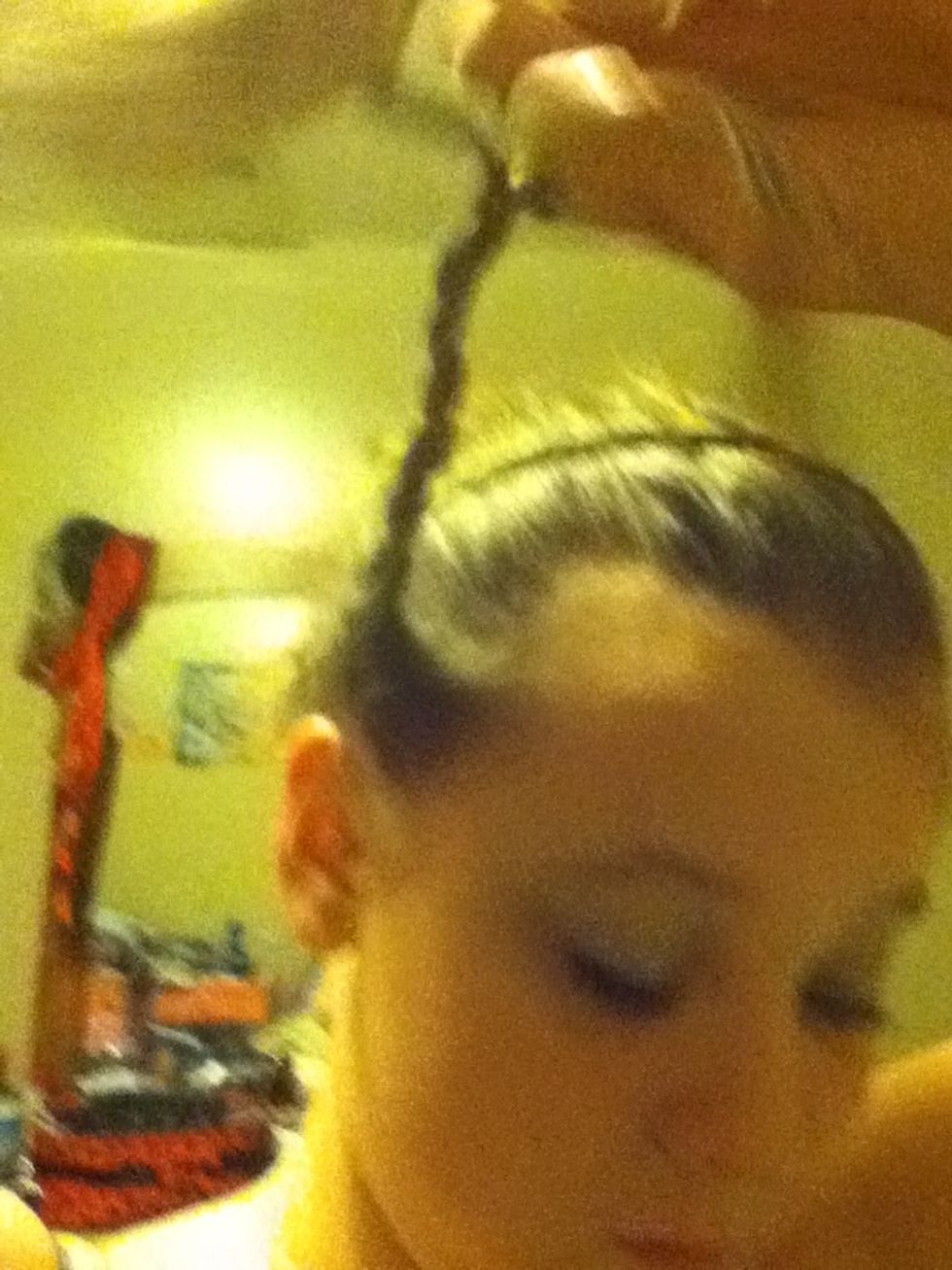 Then do the other side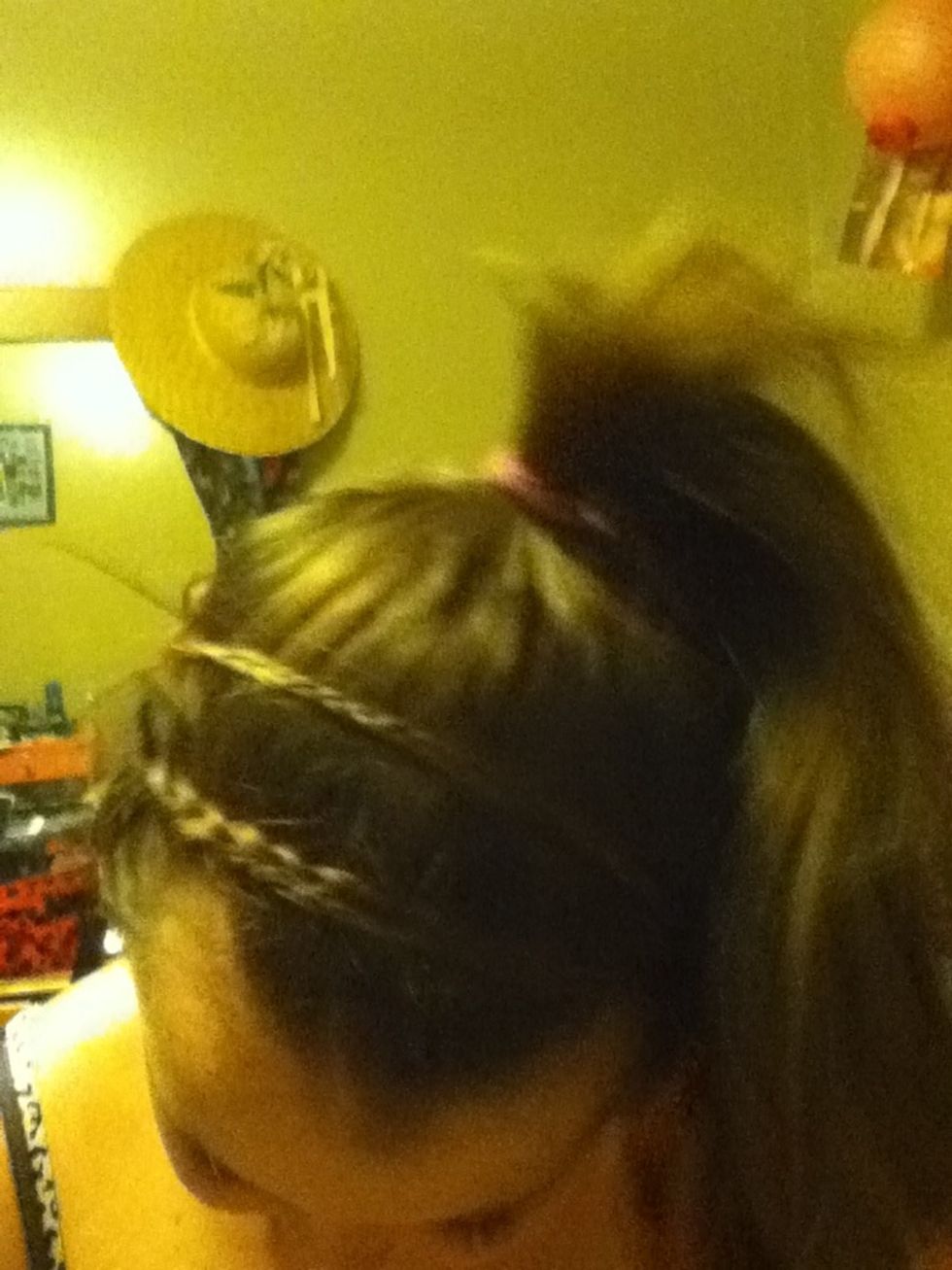 It should look like this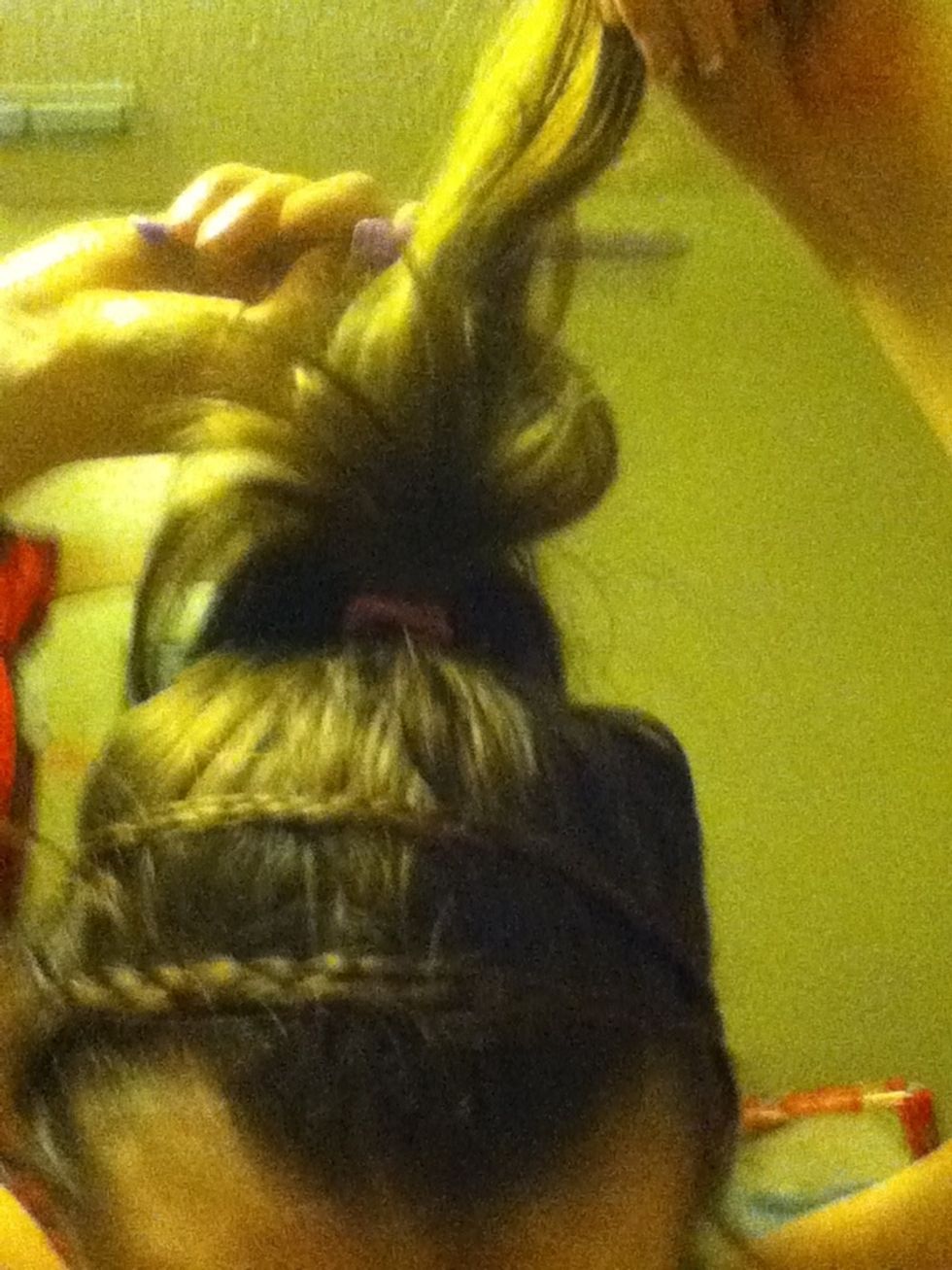 Then take parts of your ponytail and tease them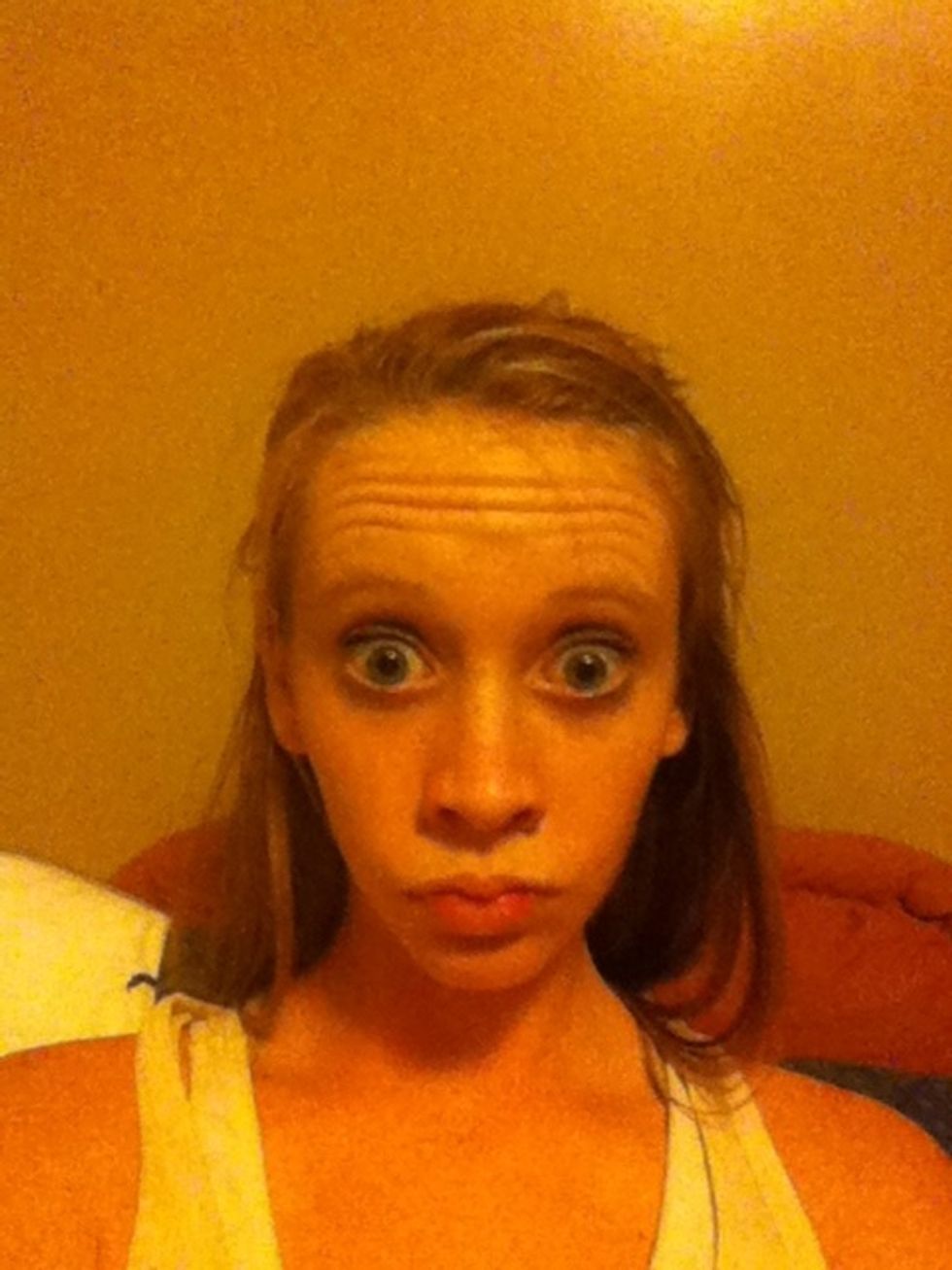 😁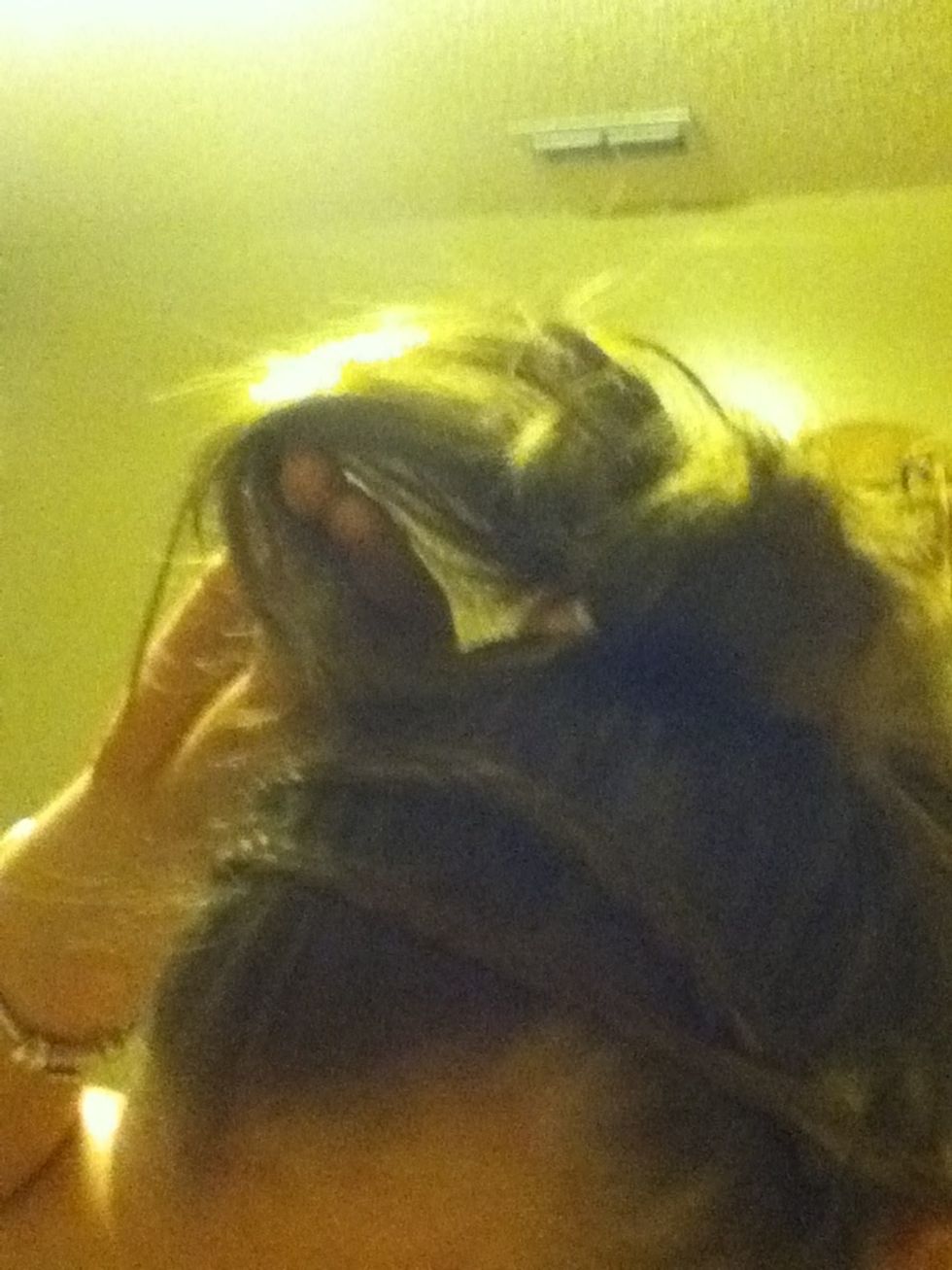 Then flip your teased strand over and bobby pin it down.
It should look like this when done 💗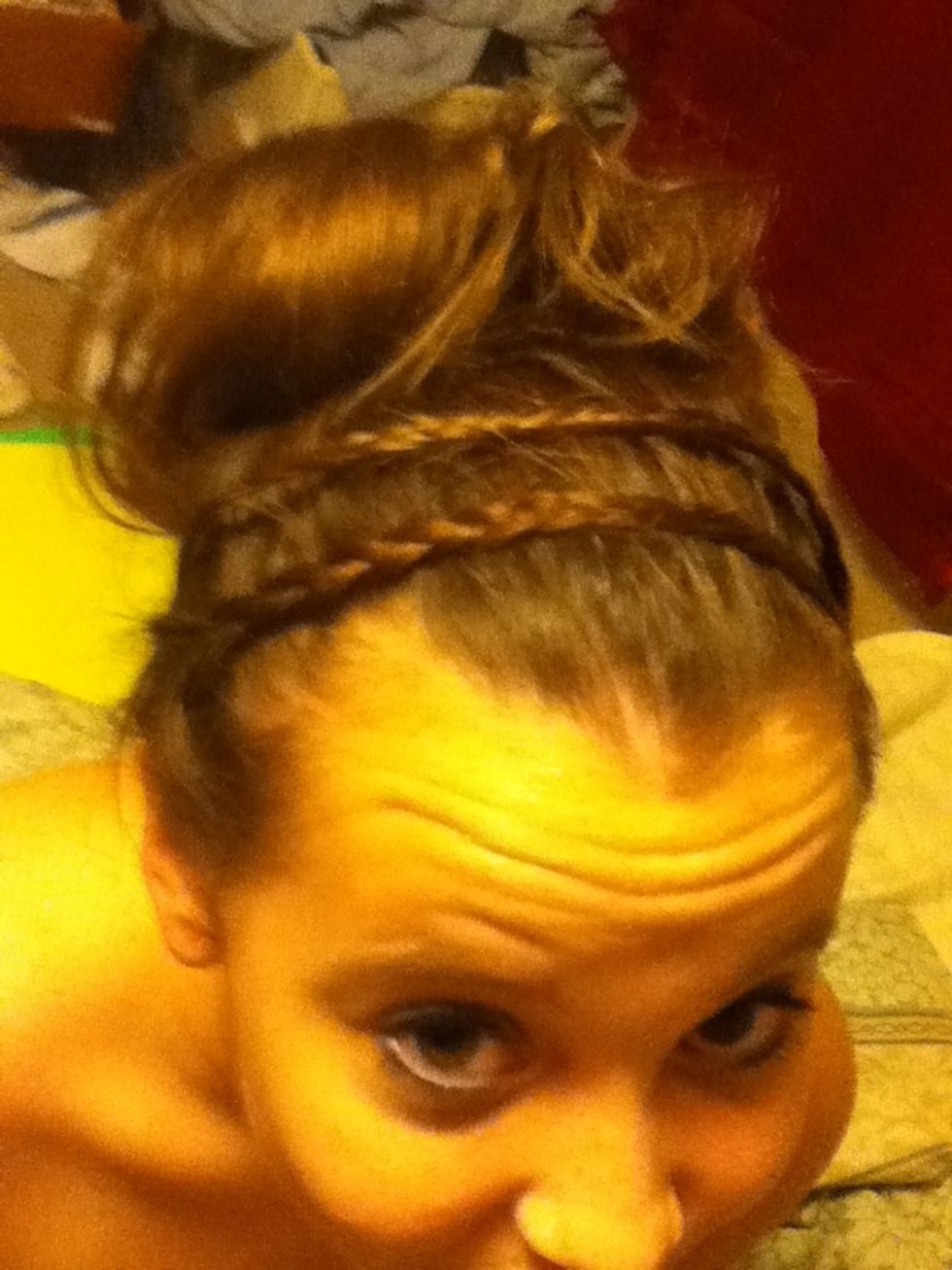 💗
Brush
Elastics
15.0 Bobby pins
Comb
Hairspray