How to create mosaic tiled nail art
Who needs expensive nail decals when you can create this beautifully simple nail design!
12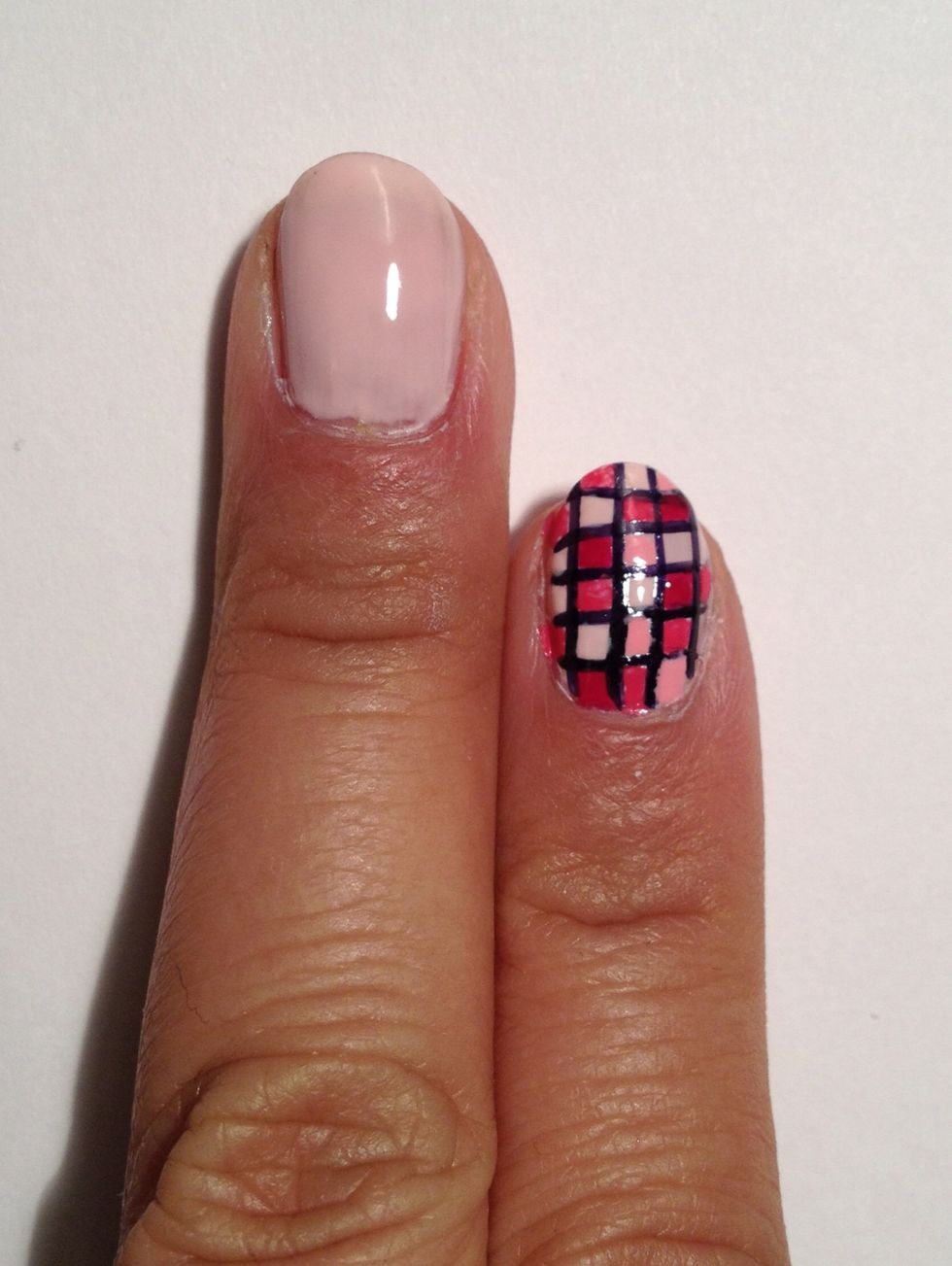 Paint your nails with the lightest color nail polish.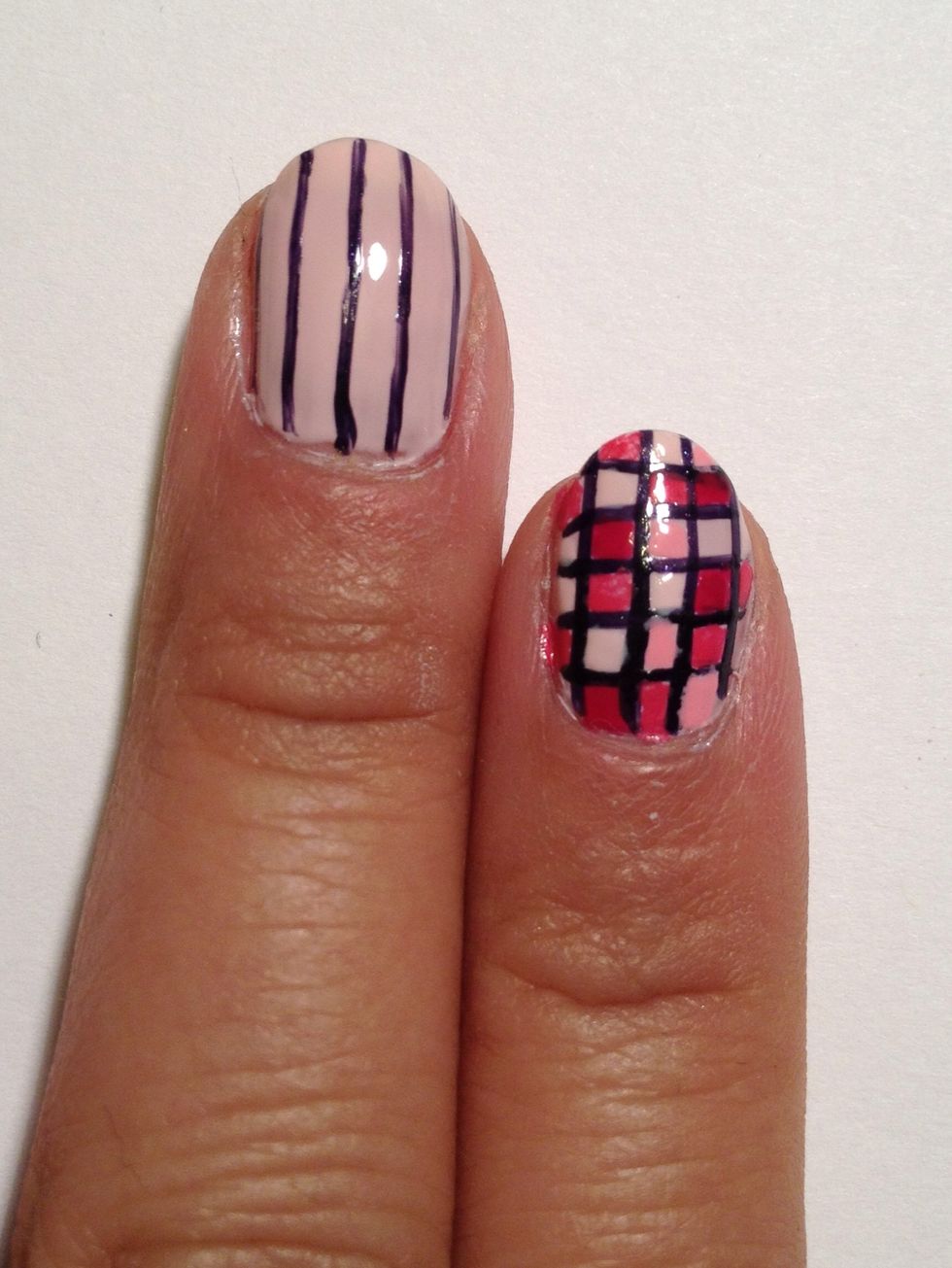 Using a nail art brush and black polish, create several vertical lines.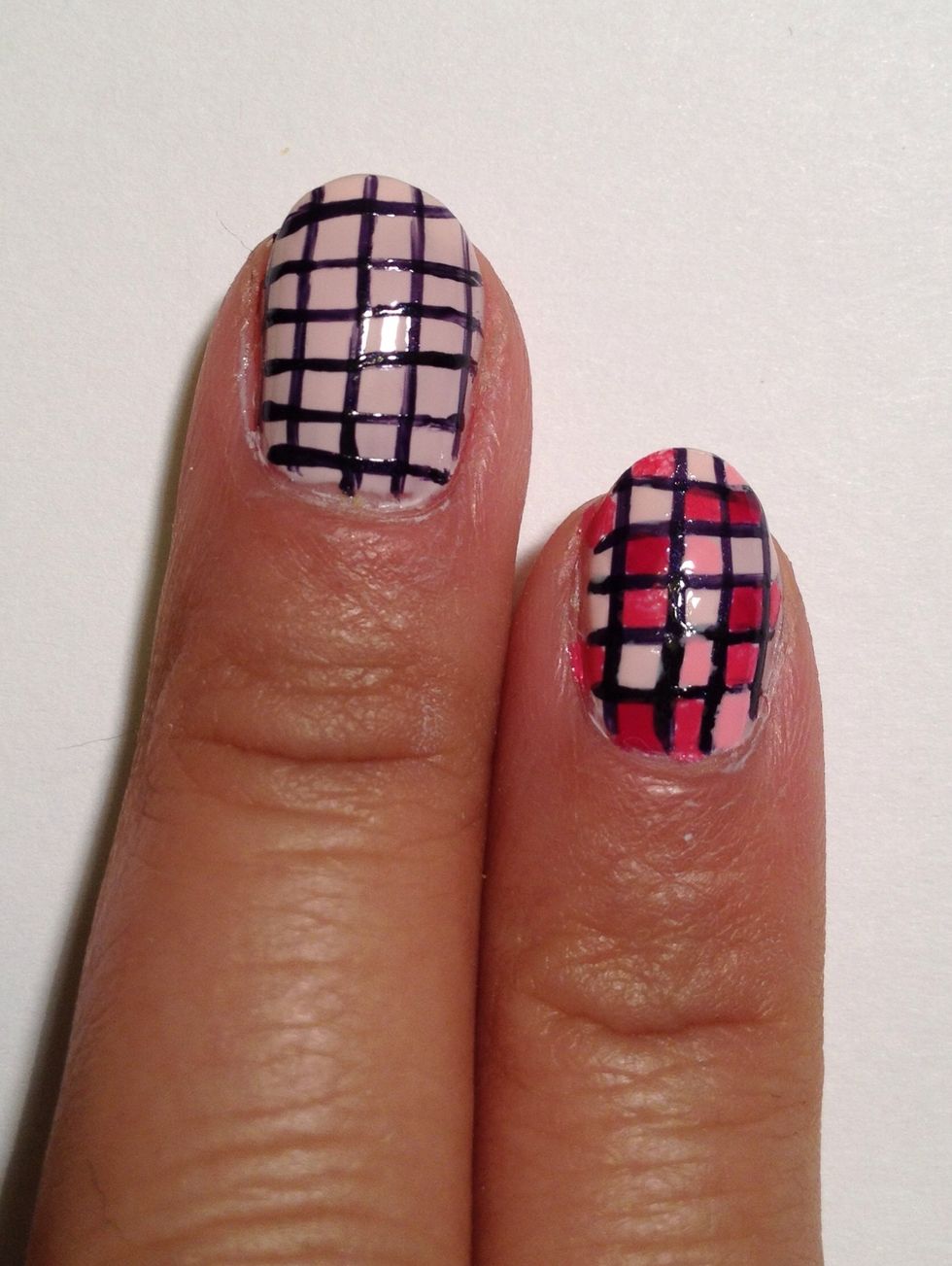 Draw in horizontal line until you have a fridge pattern on your entire nail.
At any time your brush feels clumpy or you need a color change, clean it with nail polish remover.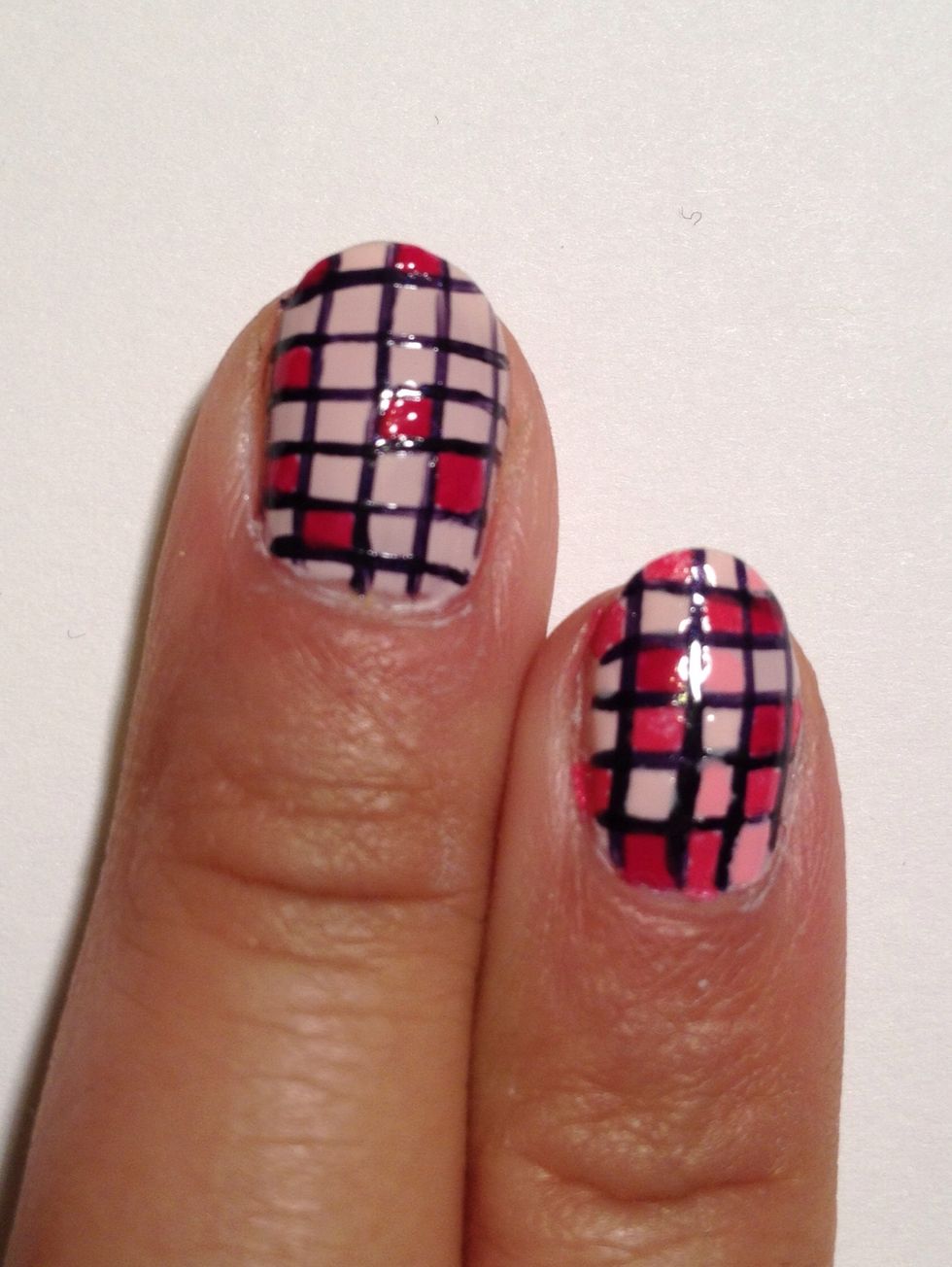 For the next couple steps, use the different shades of nail polishes to fill in the squares. For areas of the grid that have very thick lines, try to cover the thickness with the darkest shade.
Feel free to use any color combinations and shades as you please!
For more nail art, check out my blog: www.nailartcouture.blogspot.com
4.0 Shades of nail polishes
1.0 Black nail polish
1.0 Nail art brush
Top coat
Nailartcouture .Com
I am a nail art addict and recently I decided to share my nail art with the world through my blog: nailartcouture.blogspot.com \nFacebook.com/NailArtCouture