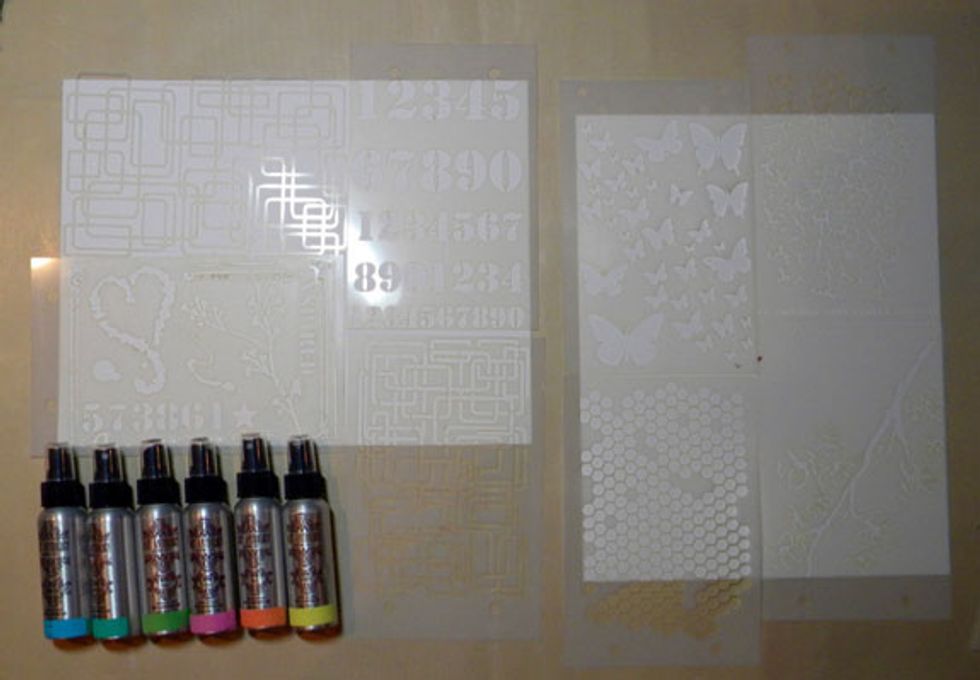 Place stencils on top of two mixed media papers so that they are completely covered. Use the Art Anthology Mat on your work surface to protect it.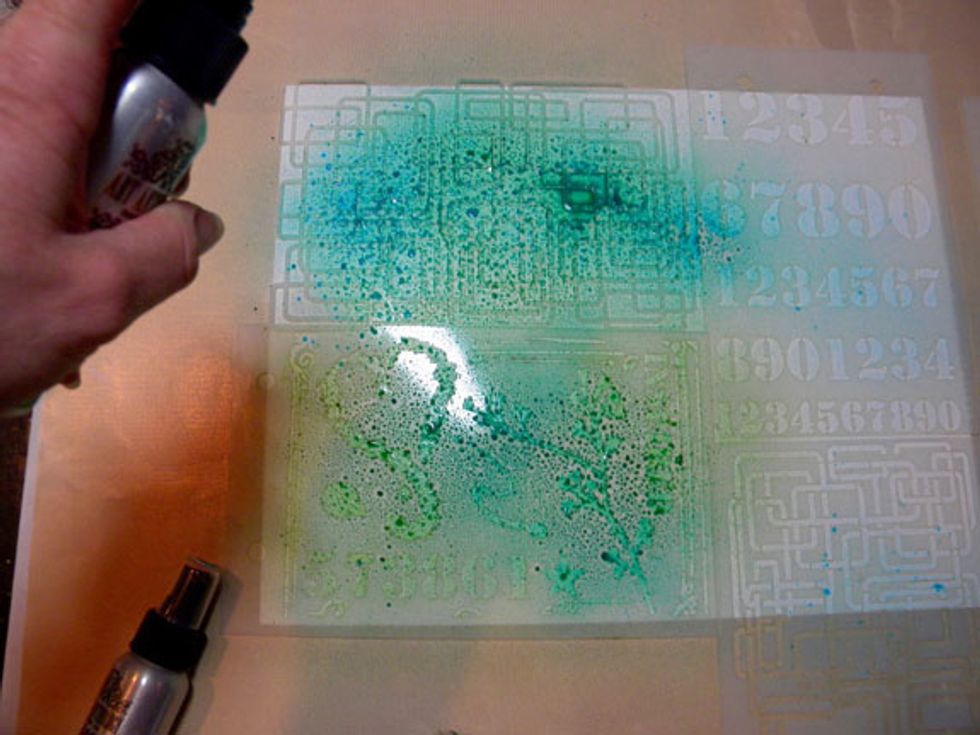 Spritz with two or three colors that are in the same color family on each paper. I used green and yellow on one and orange, red and purple on the other.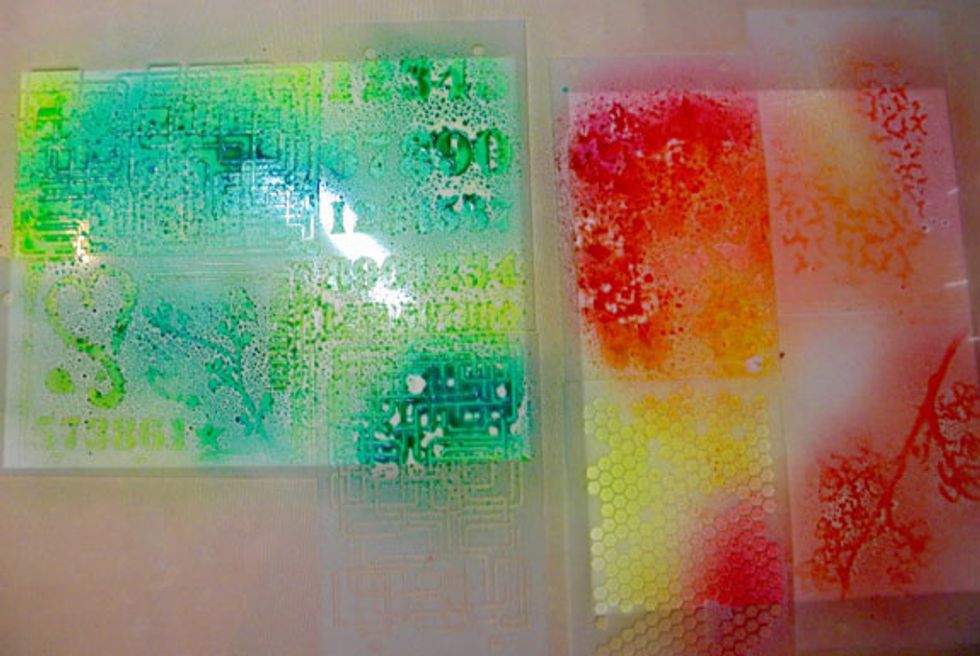 It's so fun to watch the colors mix and blend to create new colors.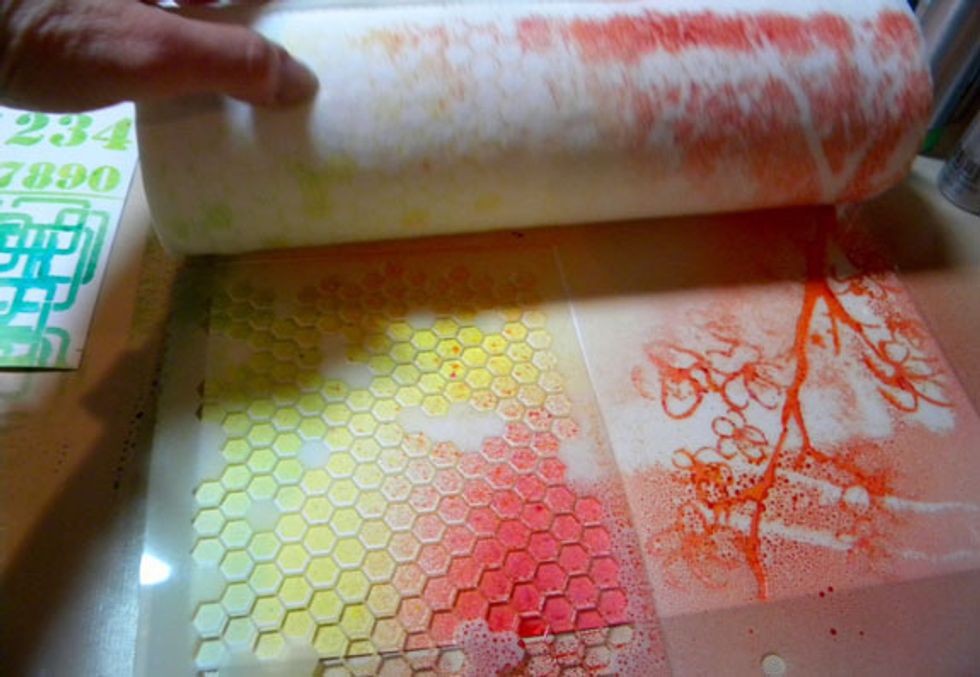 Use a roll of paper towels to soak up the excess ink, or grab another paper and make a negative print of the stencils. Either way works!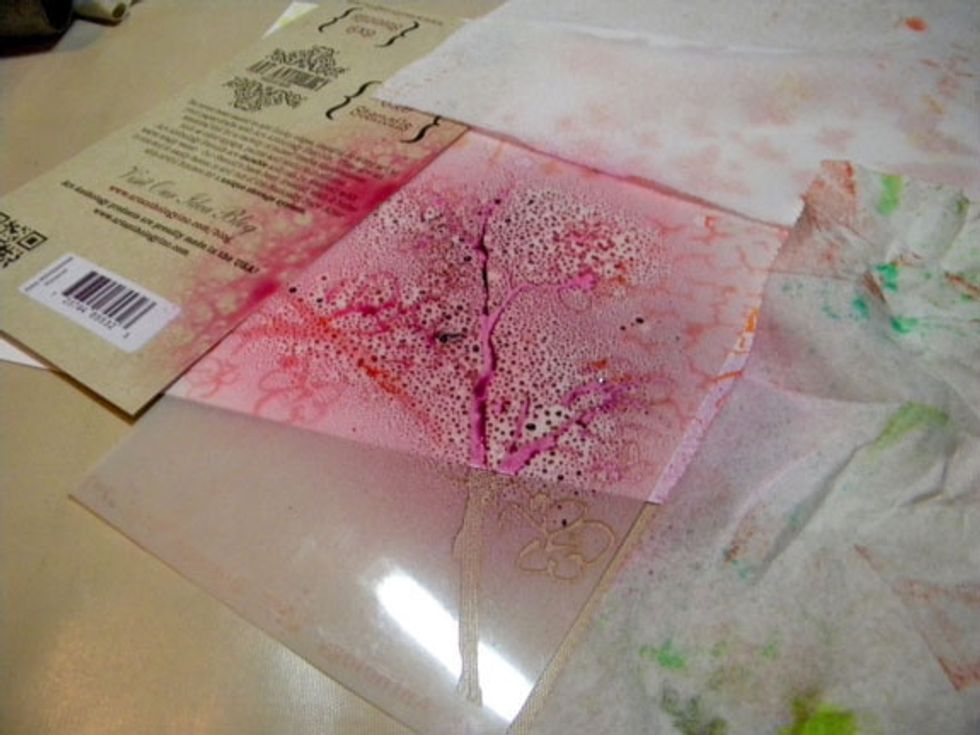 I decided to add a few more flowers to the red one in certain places. I masked off the areas I didn't want to spray using scrap paper.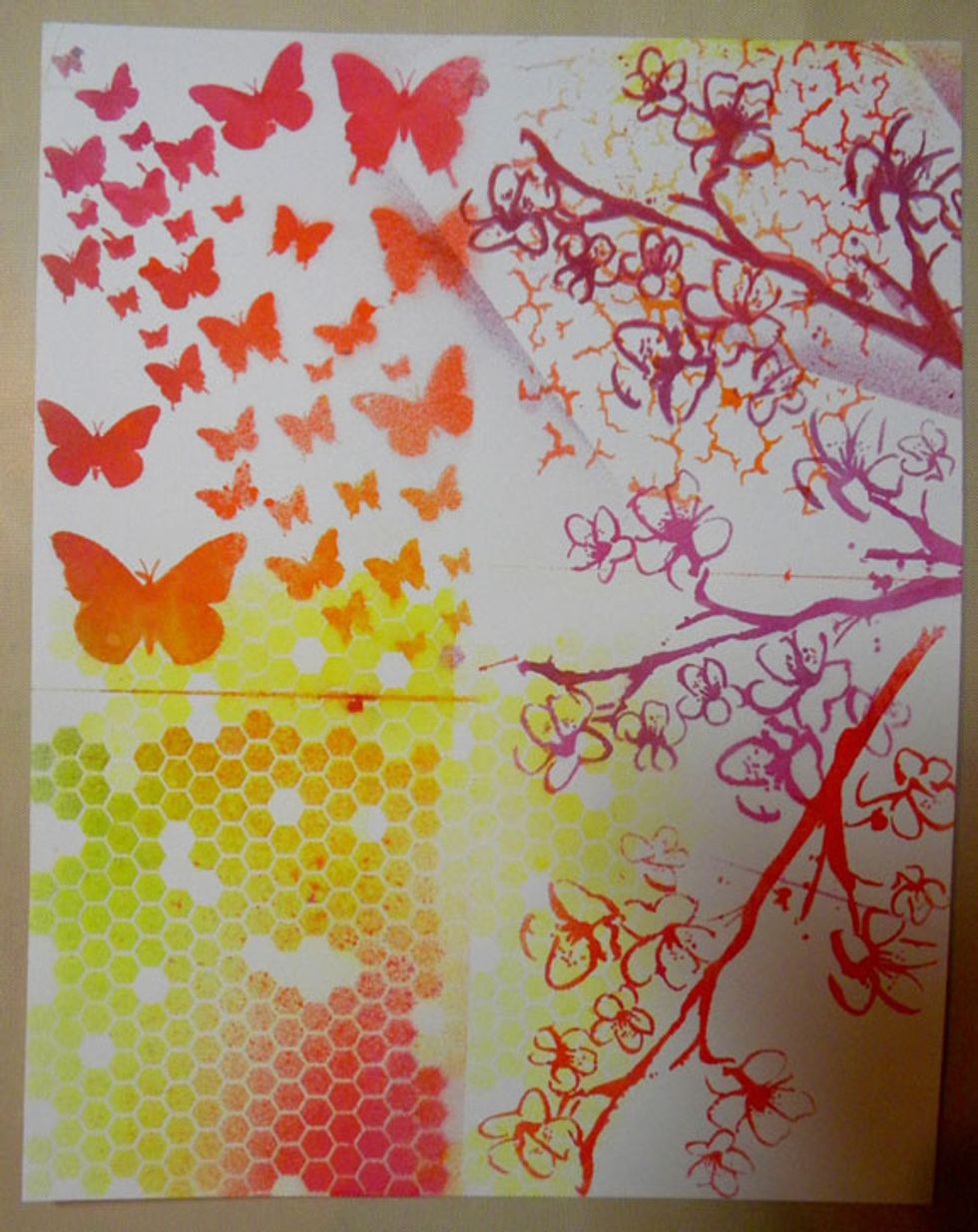 My master board is ready to cut into Project Life cards! Make a bunch of these using different colors and stencils and use them for greeting cards, scrapbook page backgrounds and photo mats.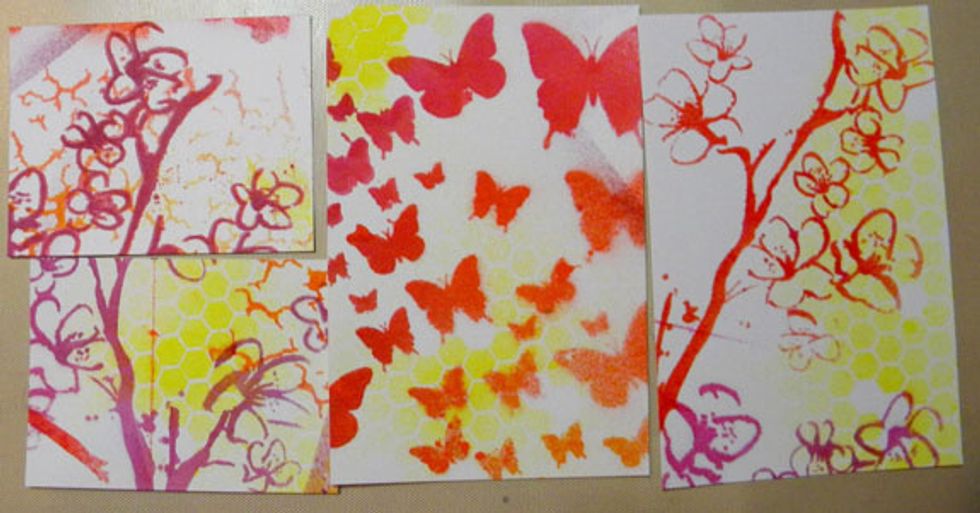 I cut the master board into cards to fit into my scrapbook pockets.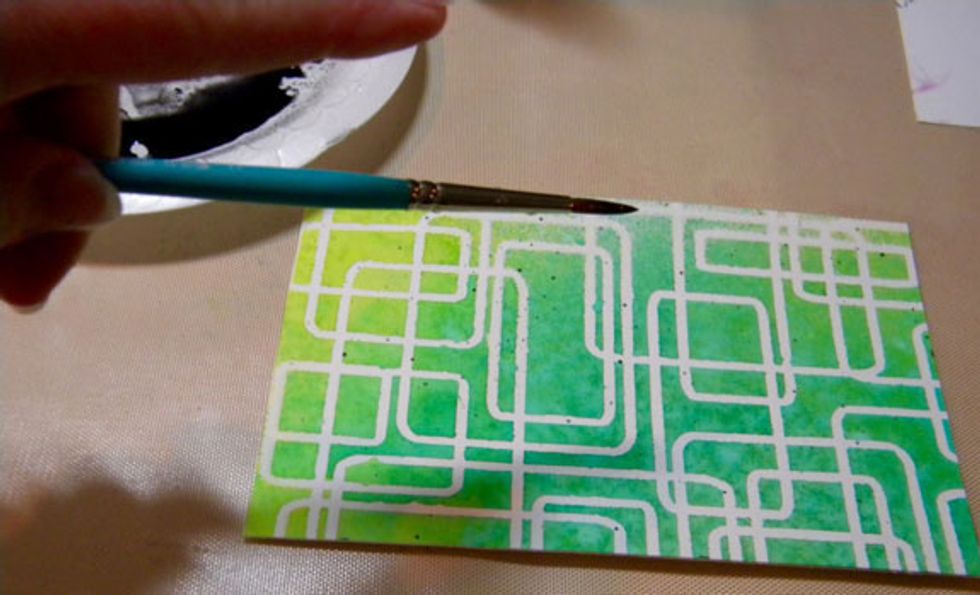 Now to customize each card. Create splatters by dipping a small brush in a mixture of Raider Colorations Spray and water, and tapping it over the cards.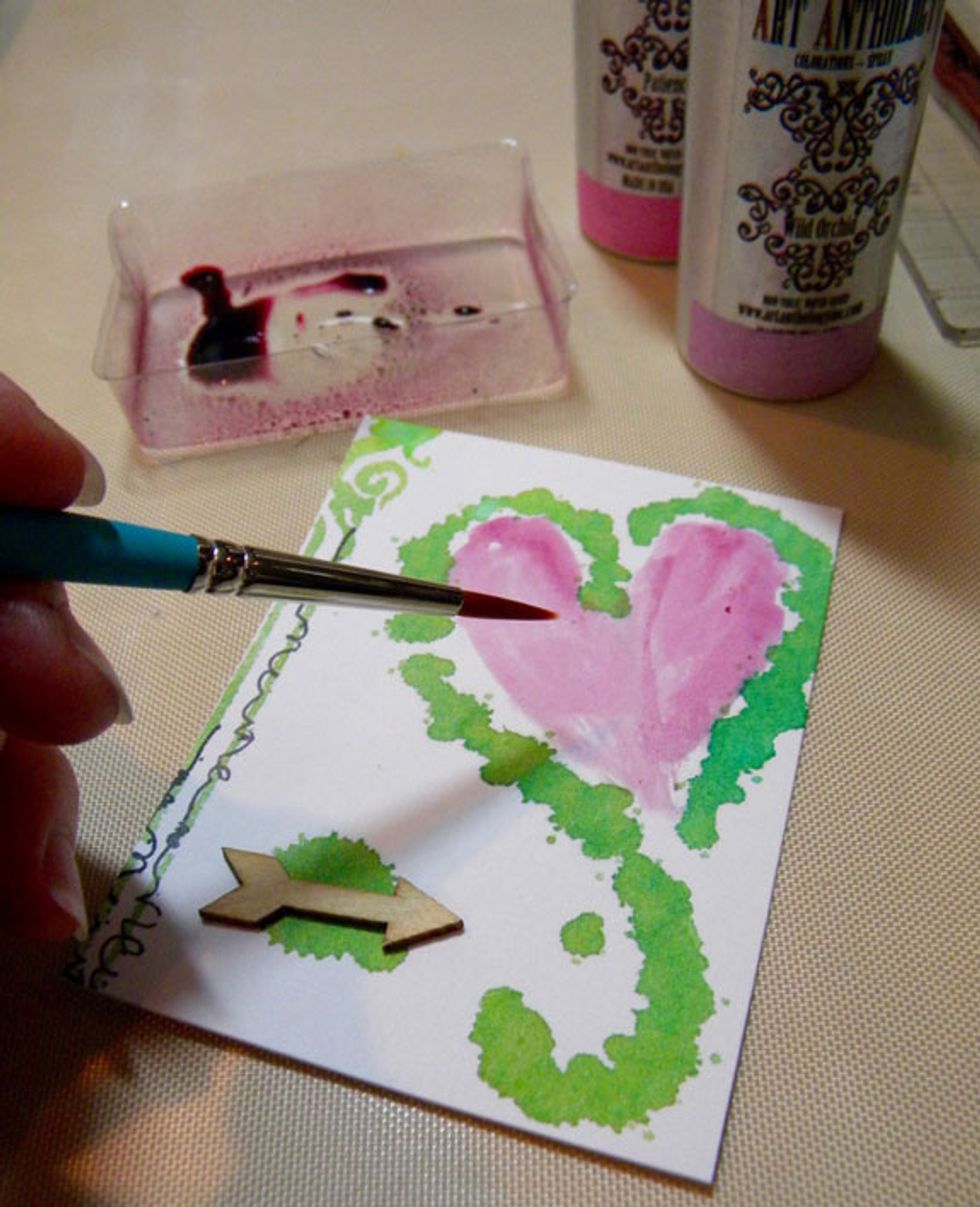 I created a watercolor effect by diluting Plush Colorations Spray with water and painting the heart. I also spritzed a bit of water over it to create a stippled look.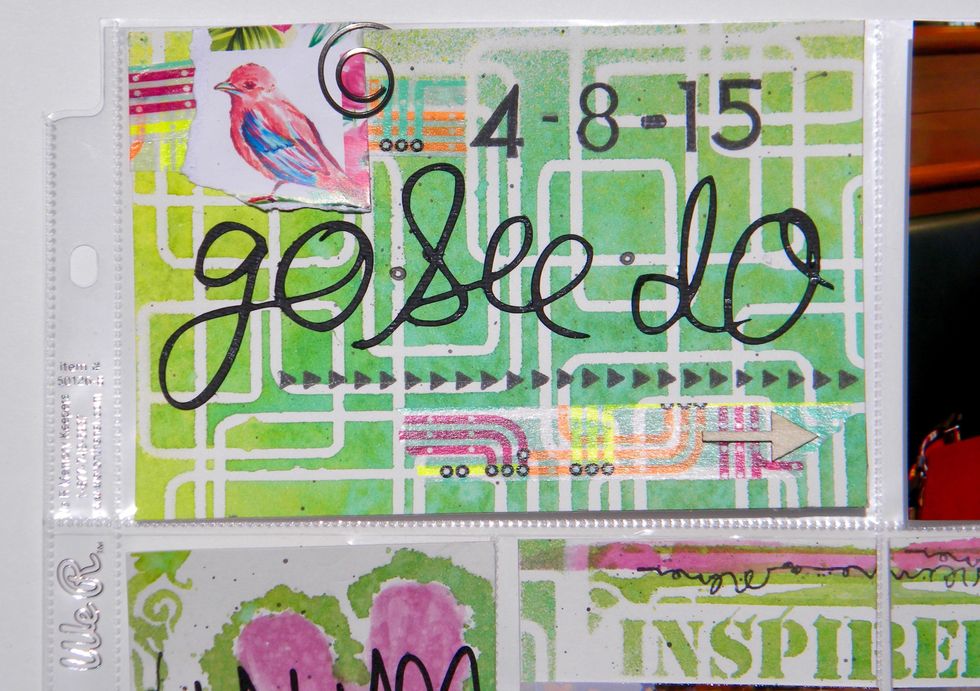 Add die-cuts, stamps, washi tape and embellishments to customize the cards.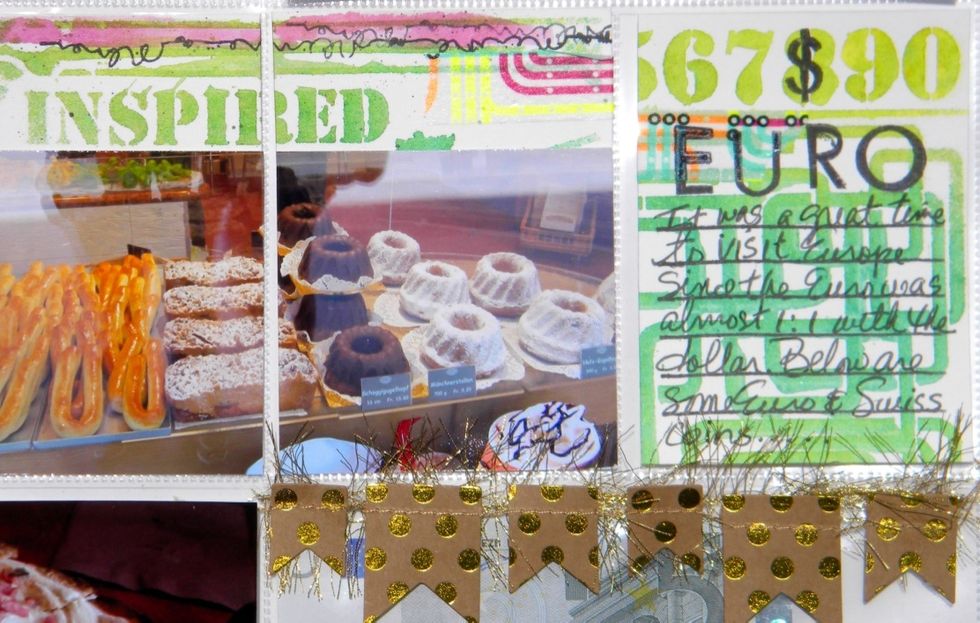 Don't forget the journaling!
Blossoms AA Stencil
Cracked AA Stencil
Inspired Grunge AA Stencil
Pipedream Positive and Negative AA Stencils
Got Your Number AA Stencil
Chasing Butterflies AA Stencil
Beehive AA Stencil
Glorious Colorations Spray
Juicy Colorations Spray
Patience Colorations Spray
Plush Colorations Spray
Grass Colorations Spray
Raider Colorations Spray
Paper Towel Roll
Round #3 Princeton Paint Brush
Strathmore 400 Series Mixed Media Paper 11" x 14"
Paper Trimmer or Ruler and Craft Knife
Stamps, Ribbon, Embellishments
Art Anthology
Art Anthology is a manufacturer of dimensional mediums.\n\nCome chat with us in our Facebook Group: Art Anthology Adventures in Art
style="margin-bottom:60px;">