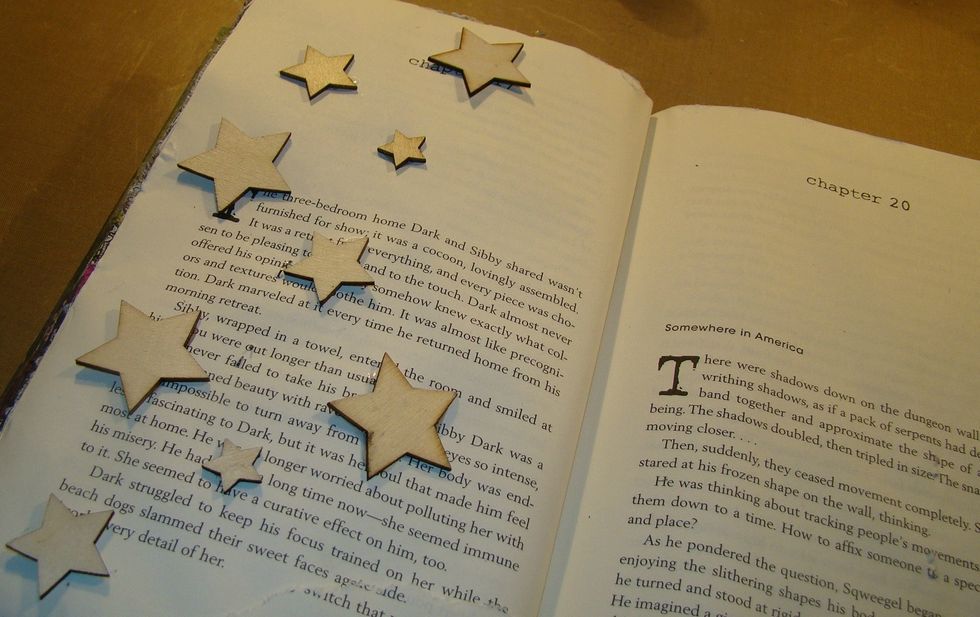 APPLY CHIPBOARD OR WOOD PIECES TO PAGE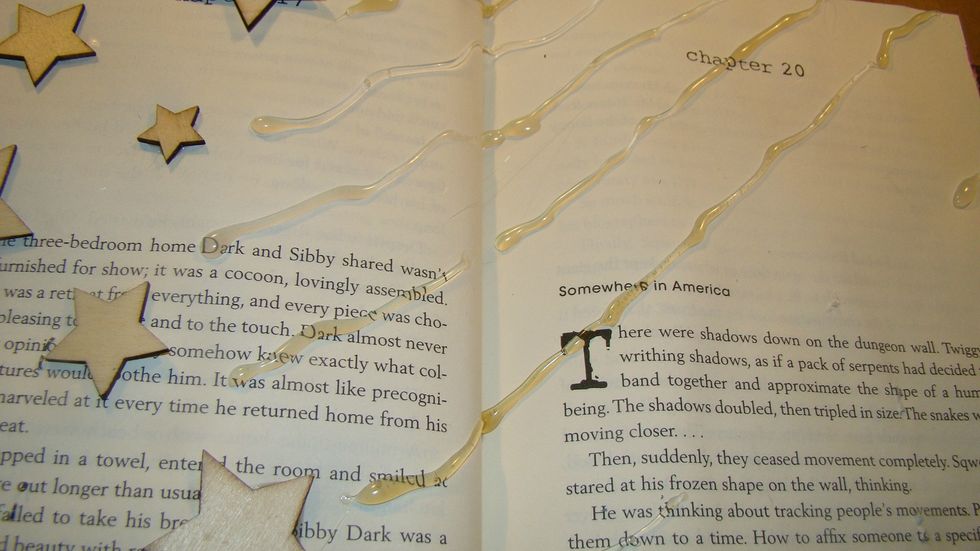 USING GLUE GUN, MAKE STRIPS FOR THE FLAG... DON'T WORRY ABOUT BEING PERFECT... THAT'S WHATS SO SPECIAL ABOUT AN ART JOURNALING. HAVE FUN !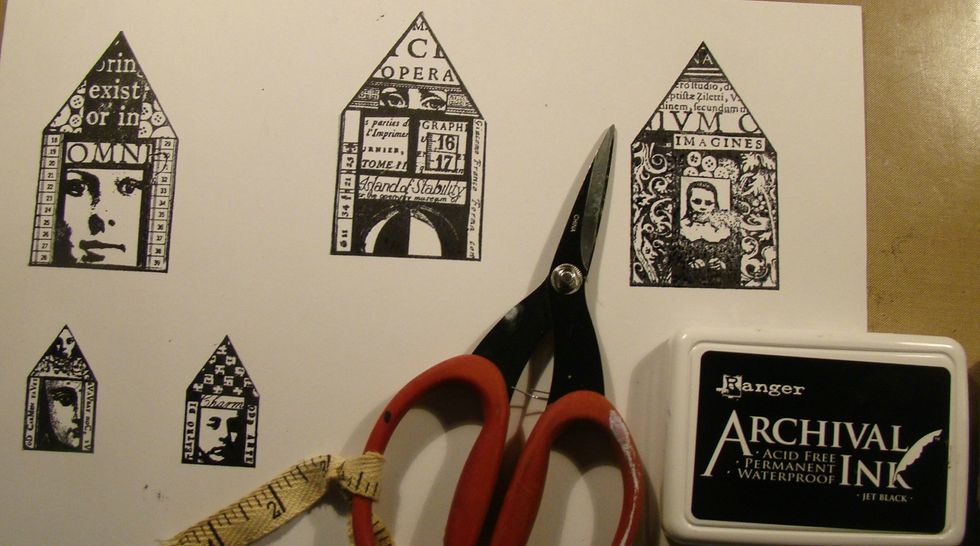 STAMPS I USED ARE BY TEESHA MOORE, USE ARCHIVEL INK SO THAT IT IS PERMANENT.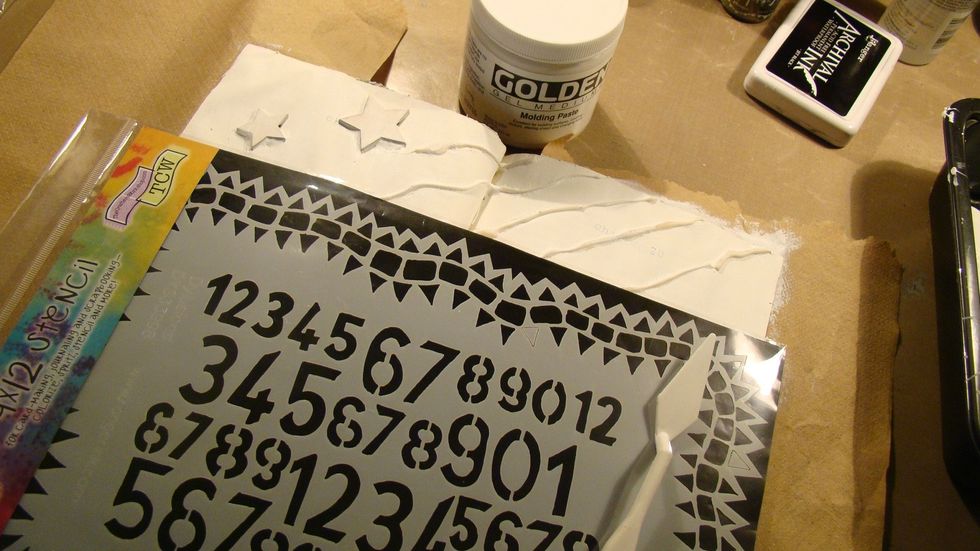 USING MODELING PASTE I STENCILED 1776 ON MY PAGE AND ALSO LITTLE CIRCLES FOR ADDED INTEREST ON ALL THE STARS. AFTER IT DRIES COMPLETLY GIVE THE ENTIRE SURFACE A GOOD COAT OF GESSO AND ALLOW TO DRY .
YOU CAN USE ANY SPRAY OF YOUR CHOICE BUT I LOVE THE VIBRANCY OF DYLUSIONS INK SPRAYS... AND YUMMY COLORS AVAILABLE.
SPRAY YOUR SURFACE. I USE THE PAPER TOWELS IN BETWEEN SPRAYING DIFFERENT COLORS TO HELP FROM BLEEDING TOGETHER.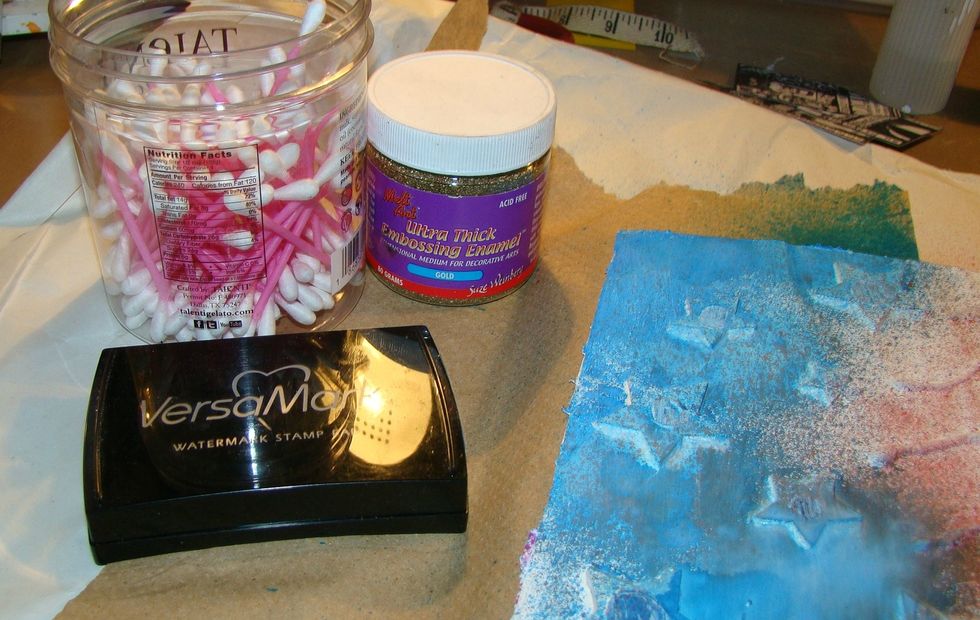 APPLIED VERSAMARK TO TOPS OF THE STARS RANDOMLY AND ALSO MY NUMBERS "1776". SPRINKLED UTEE GOLD AND HEAT SET... I LOVE WATCHING THE UTEE COME TO LIFE !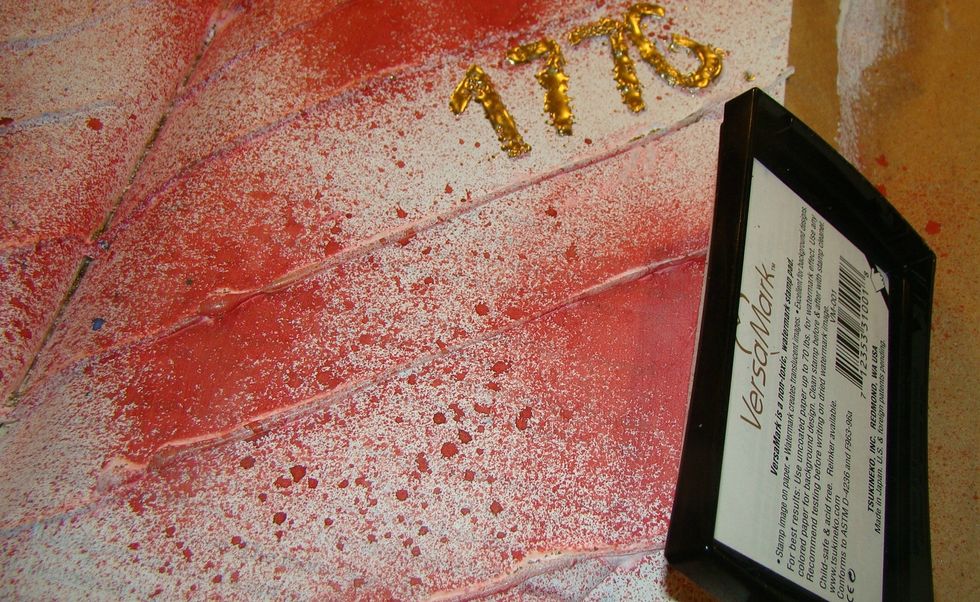 SWIPE ALL AROUND THE EDGES OF THE PAGES WITH YOUR VERSAMARK AND THEN APPLY UTEE AND HEAT SET. LOVE THE OLD VINTAGE WAY IT MAKES YOUR PAGE LOOK.
SEE HOW NEAT... I LOVE TO DO THIS ON SCRAPBOOK PAGES...BLACK UTEE IS REALLY COOL ALSO !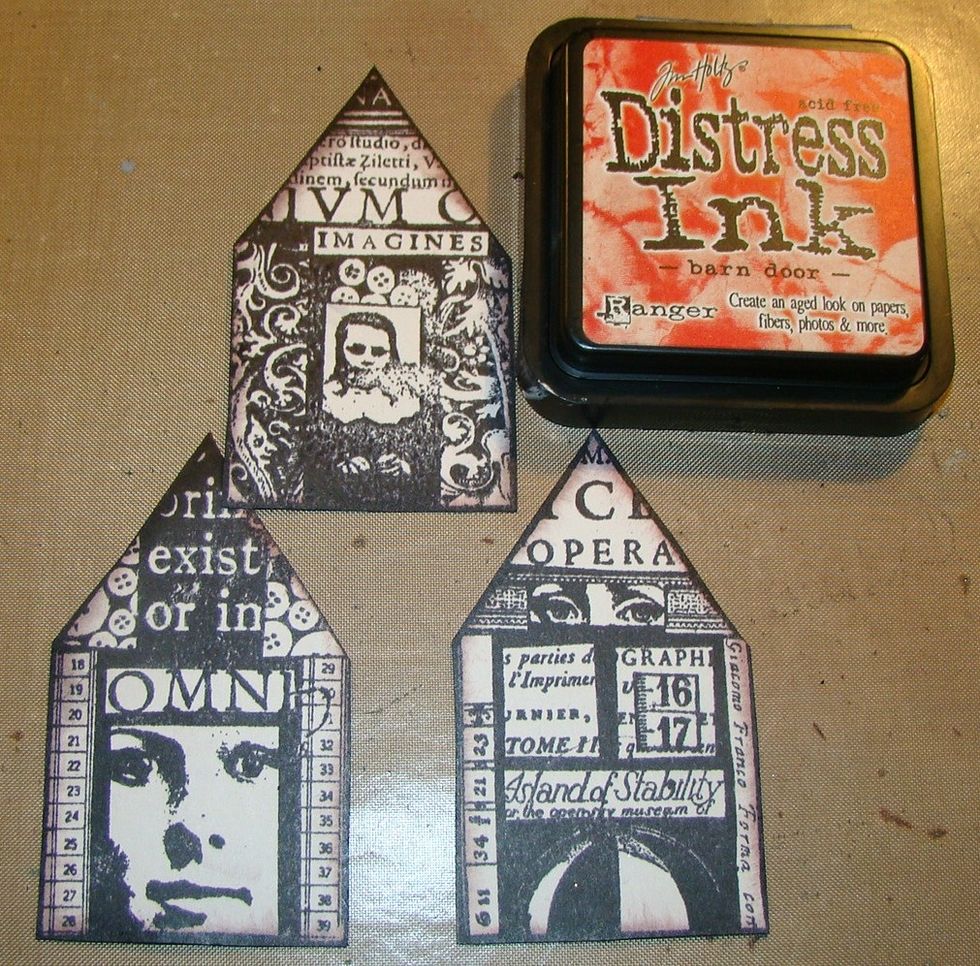 CUT YOUR INK IMAGES OUT AND DISTRESS THE EDGES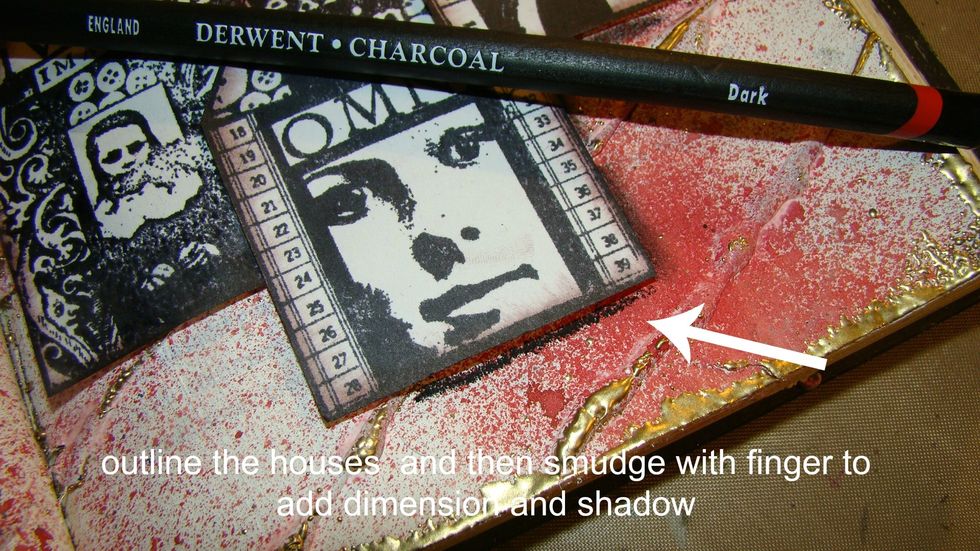 USING CHARCOAL, OUTLINE YOUR IMAGES AND USING YOUR FINGER, SMUDGE THE LINES TO GIVE A SHADOW AND DIMENSION TO YOUR PIECE. BLACK GELATOS WORK WONDERFUL FOR THIS ALSO.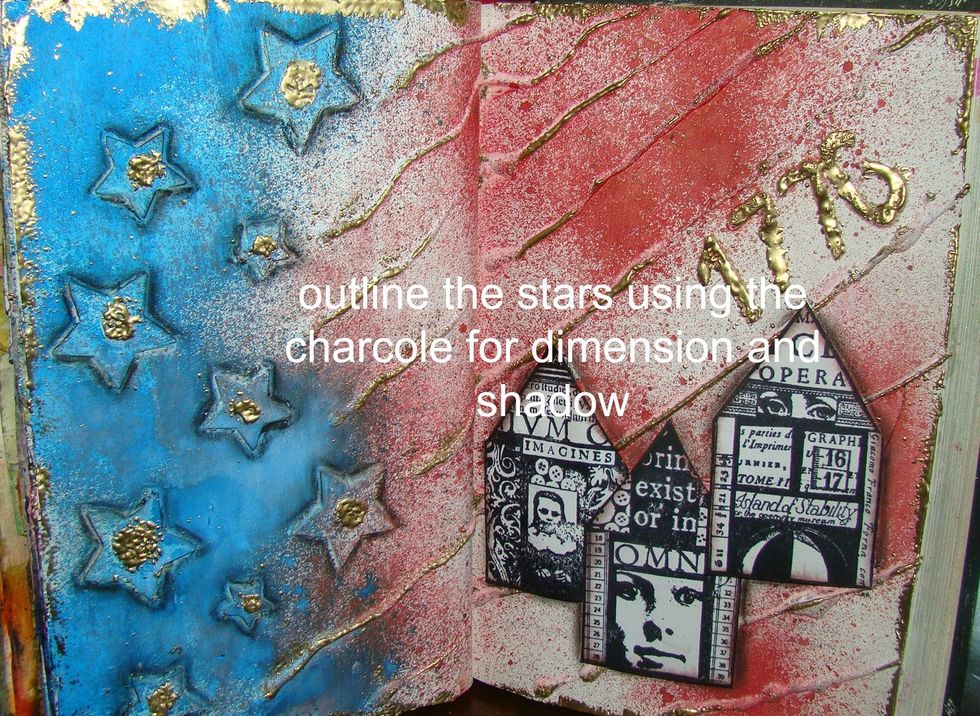 DO THE SAME AROUND YOUR DIMENSIONAL ITEMS AND YOUR LETTERING FOR SHADOWING EFFECT.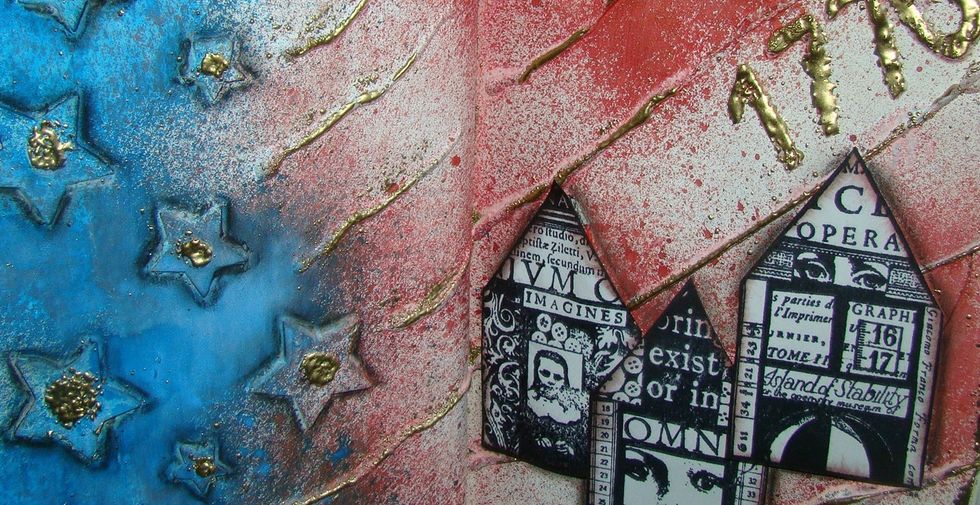 HERE'S A CLOSE UP ON HOW THE CHARCOAL REALLY PROVIDES THAT DEPTH FOR YOUR PIECE.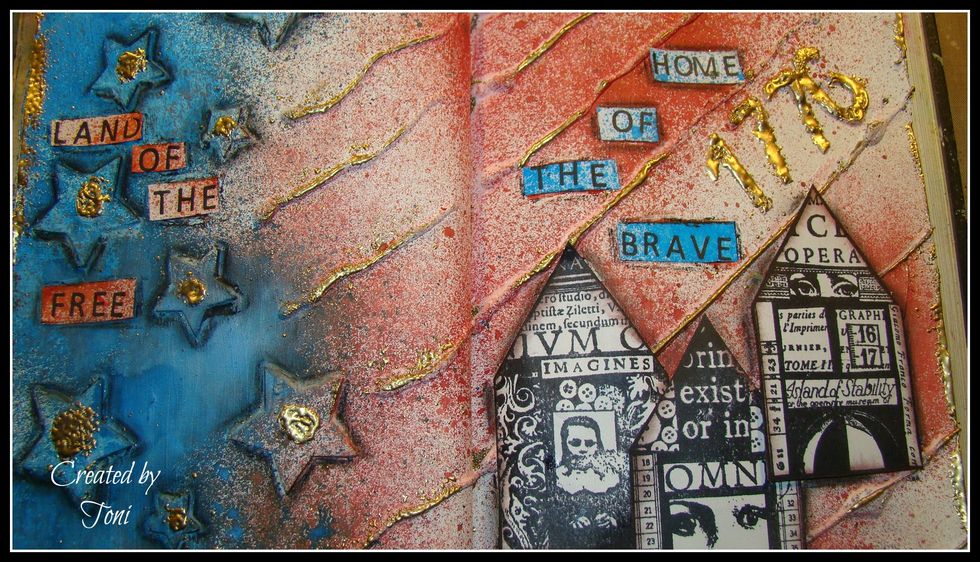 AND HERE IS THE FINISHED PRODUCT.. HOPE YOU WERE INSPIRED TO GO GET MESSY WITH ALL YOUR PRODUCTS IN YOUR CRAFT ROOM.
JOURNAL
WOOD OR CHIPBOARD TO ADD DIMENSION TO YOUR PAGE
GLUE GUN
GESSO
SPRAY OR MIST OF YOUR CHOICE
CHARCOAL PENCIL
UTEE EMBOSSING POWDER
MODELING PASTE
Toni Burks-Grijalva
♥ getting messy with my inks & paints. I hope I can provide some fun tutorials for your creative journey. Visit my blog @http://www.toni-burks.blogspot.com/
Rancho Cucamonga, California