Just a old broken frame I had in my stash.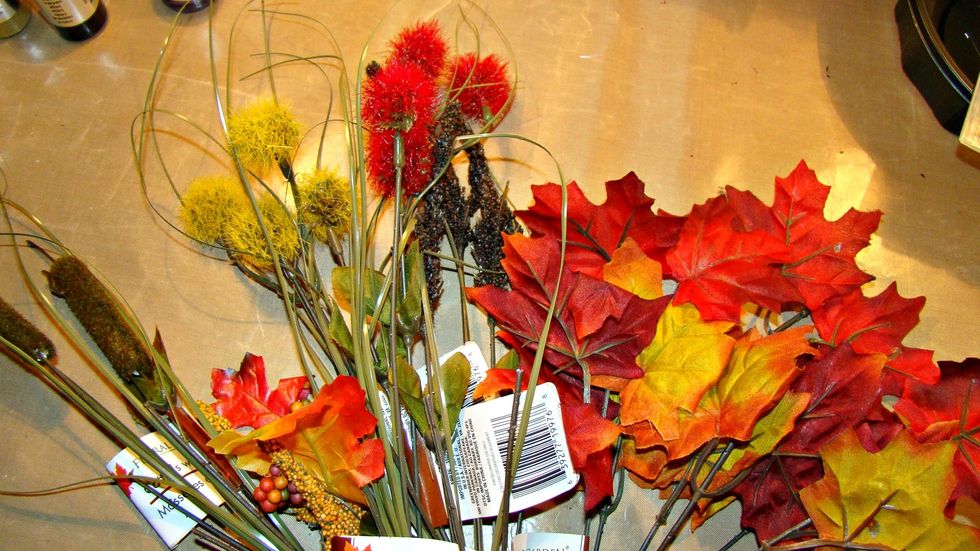 Assorted flowers and leaves from the $1.00 store.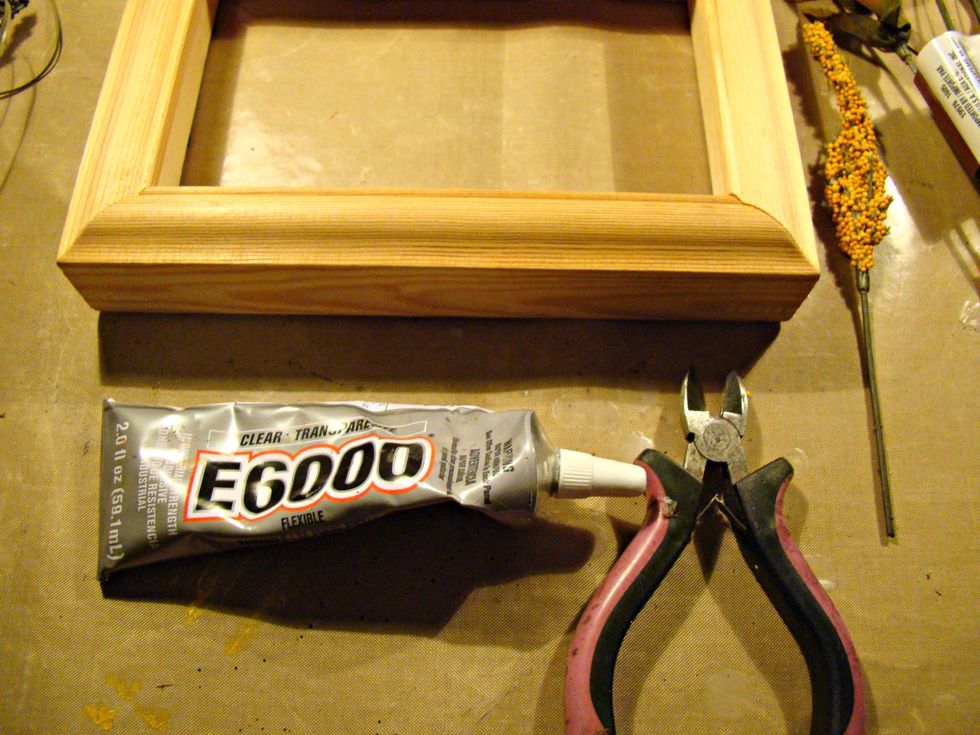 E6000 is the best glue around to hold items in place, I also use hot glue with it to hold your items in place til the E6000 is dry.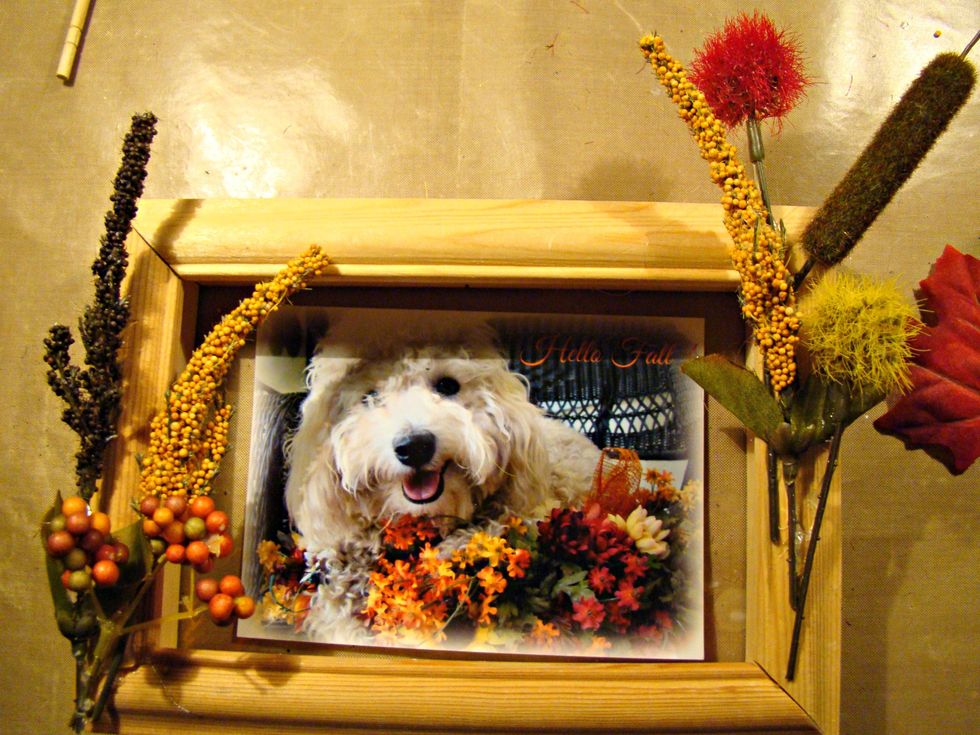 Start gluing down your flowers.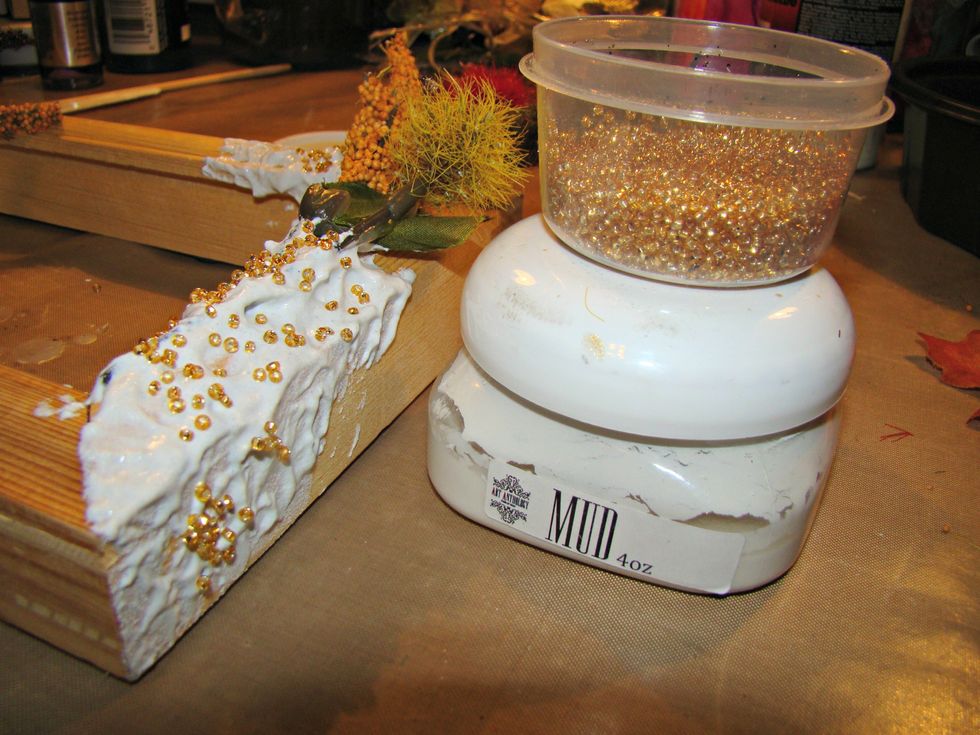 Gob on your Mud and sprinkle seed beads for added texture. Allow to dry.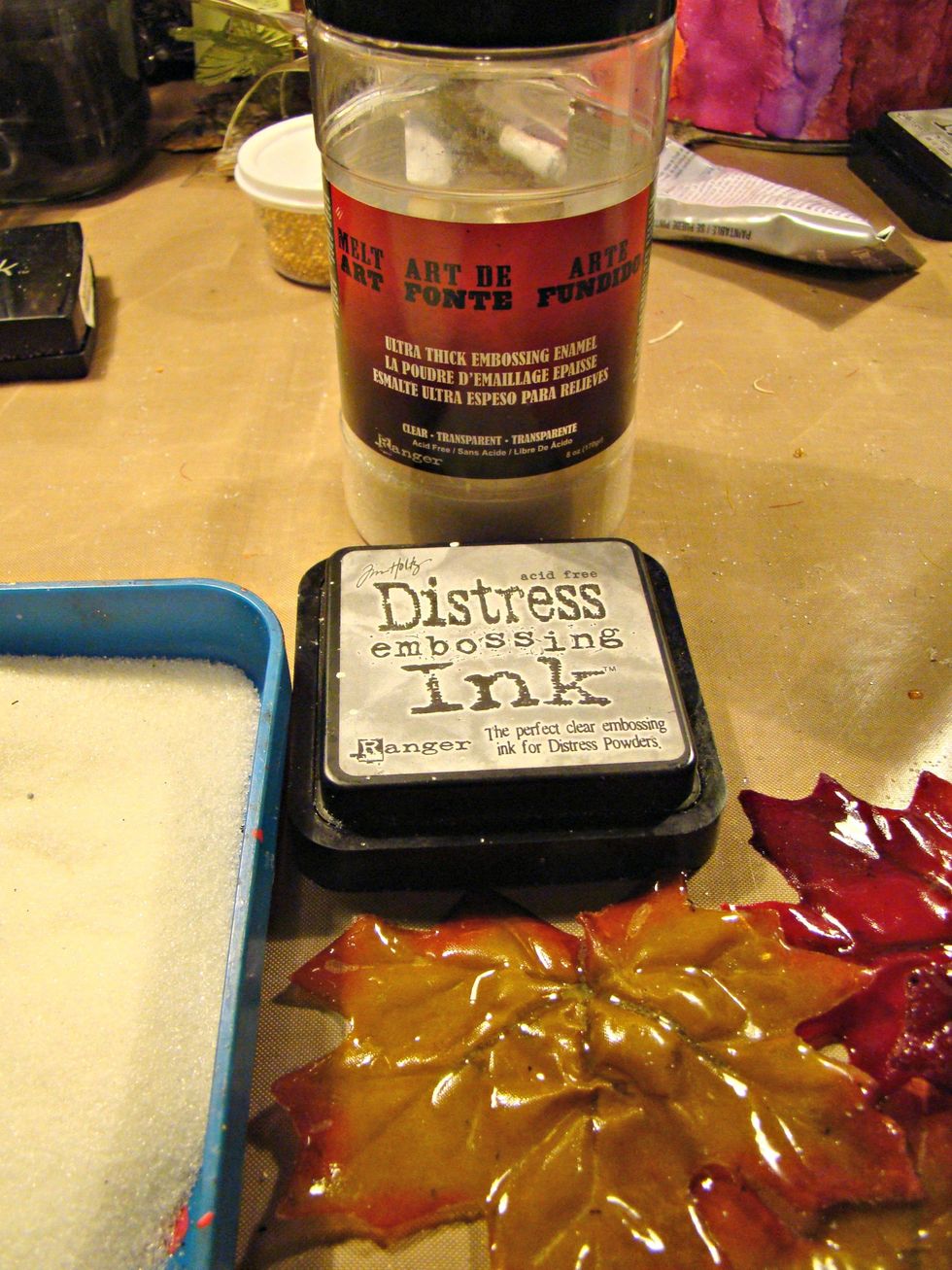 Add your embossing glue and dip in UTEE and heat, do this 2 times for a beautiful glass effect.
Minx inks were added for more shimmer and color. Then add another coat of UTEE. The Minx color here is Allure.
Minx inks were added to the dull inexpensive leaves for added glimmer and vibrancy.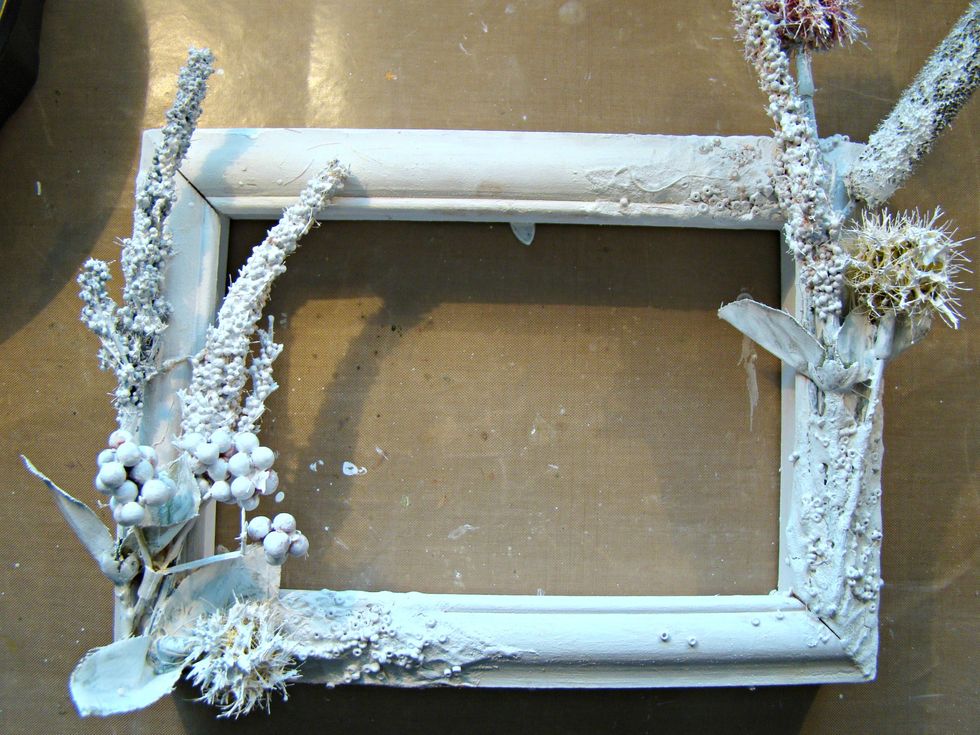 Let's add two coats of gesso to entire canvas and all foliage. Allow to dry.
Start spraying your Colorations for the base of your frame.
Start adding your Minx inks over the top of the Colorations sprays for a gorgeous vibrant color.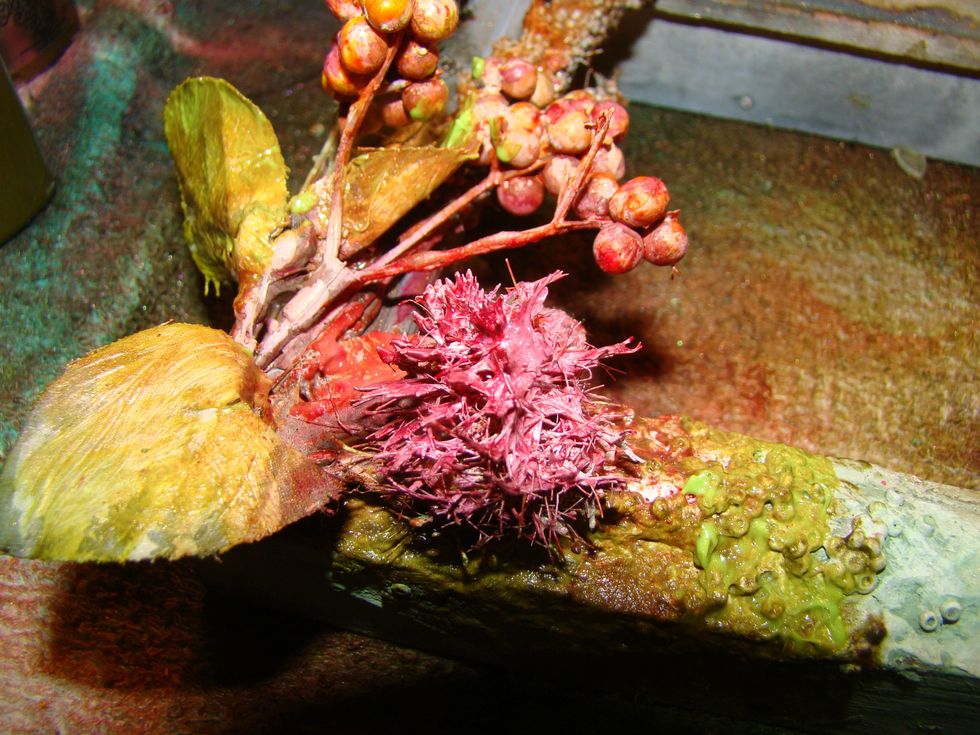 I apologize but didn't photograph that I also then added in my sorbets and velvet paints for more dimensional texture and color. Just look how these flowers have been transformed.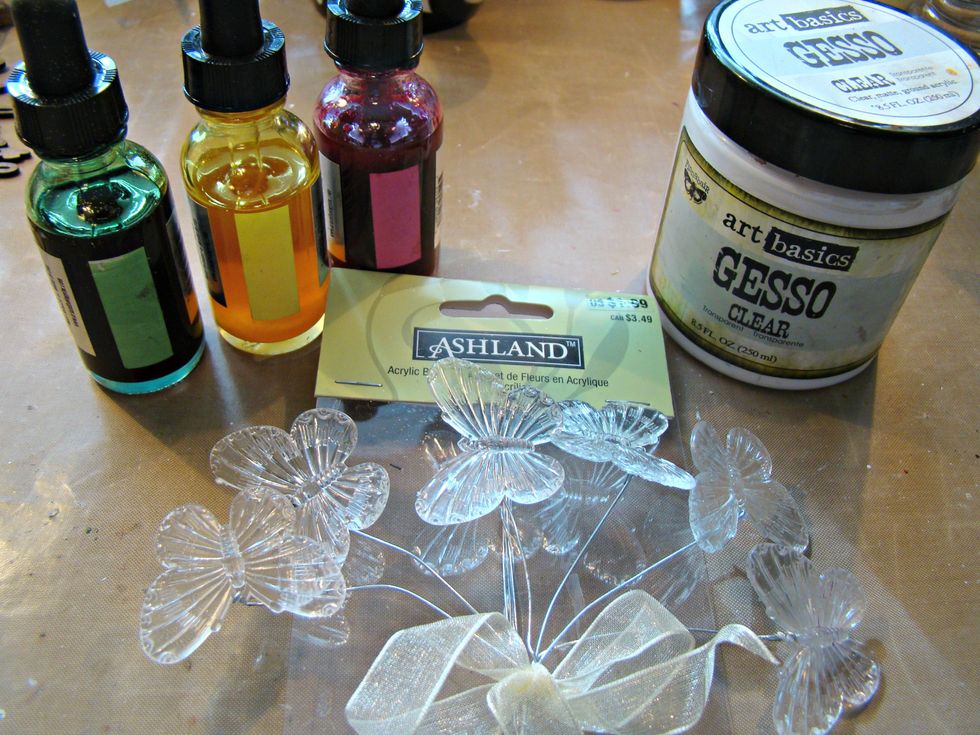 These are acrylic and will not hold the inks, so giv them two coats of clear gesso to provide tooth for the Minx inks to hold onto. Once the gesso is dry I added 3 coats of the inks for vibrancy.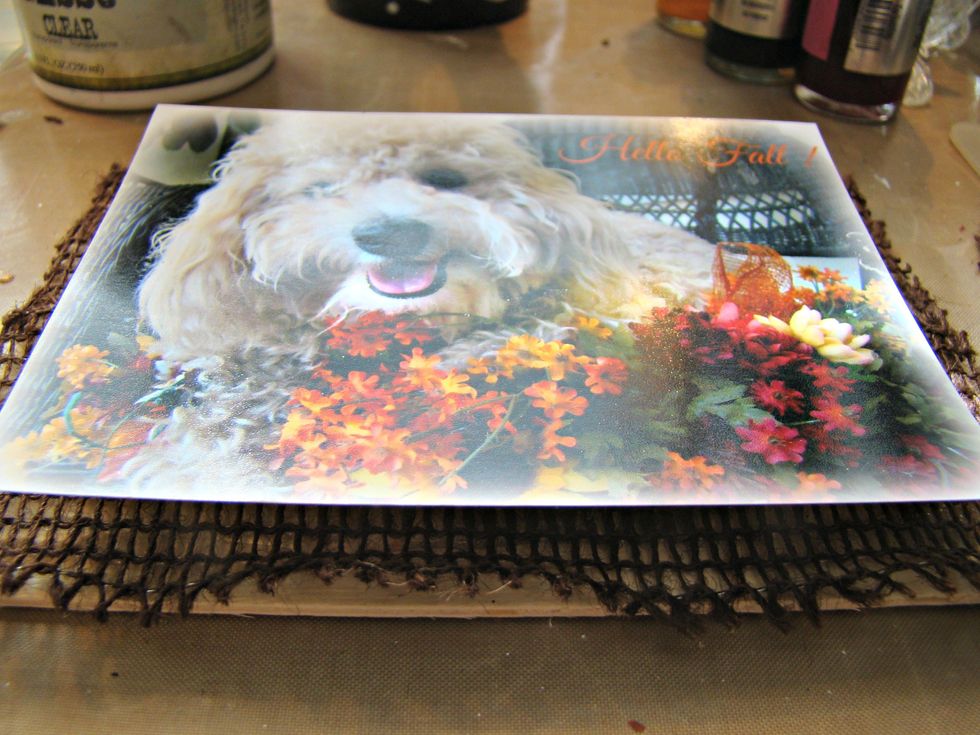 I wanted my photo to be dimensional on the top of the burlap backing so I added pieces of 3 pieces of cardboard to the back of the photo and adhered to the matting.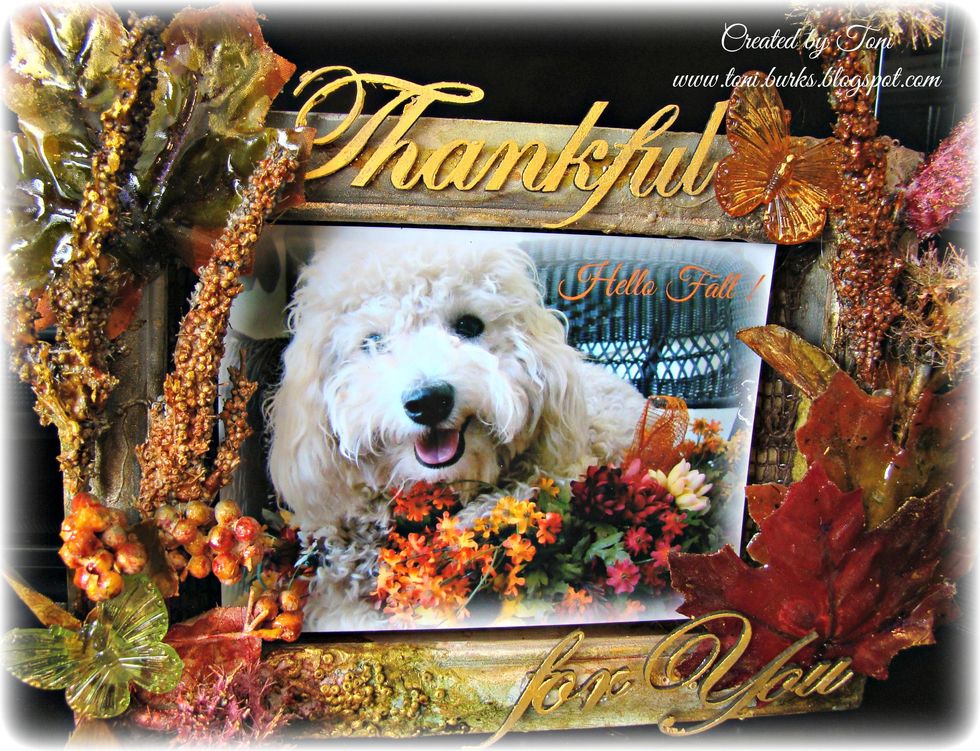 My chipboard piece was painted with two coats of Metal Effects Gold and adhered with glue gun.
I hope you enjoyed this tutorial. For more photos visit my blog @ http://toni-burks.blogspot.com/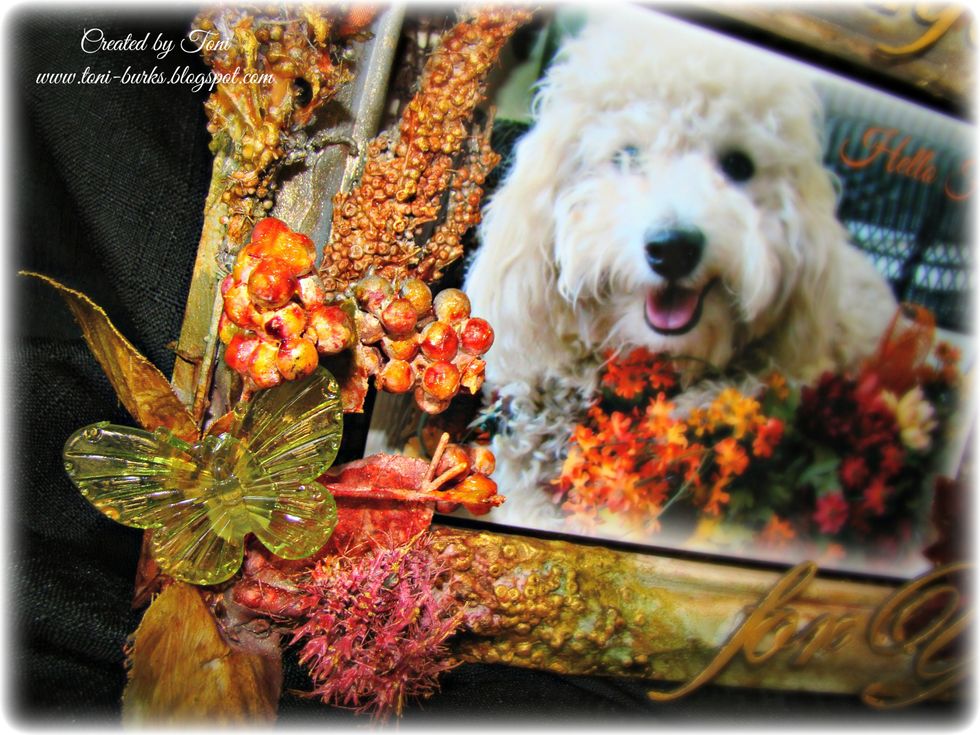 Wonderful textures and colors, really adds to my photo. The butterfly was also dabbed with Metal Effects Gold for highlights.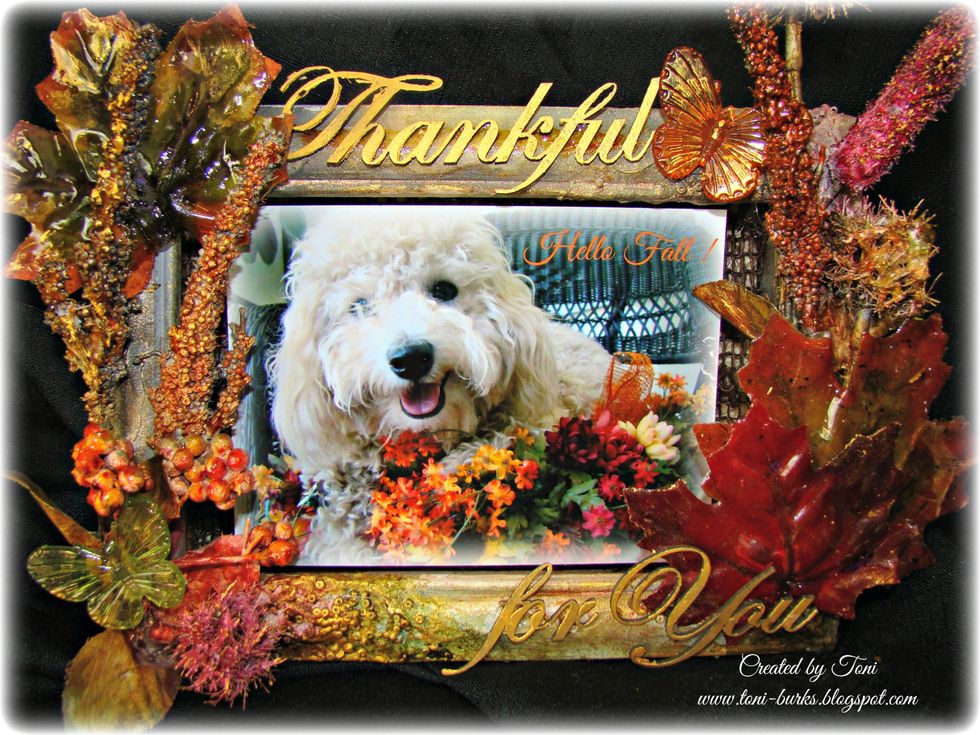 Wishing you many blessing this Thanksgiving holiday. For more inspiration follow me @ https://www.pinterest.com/tonilburks/ & https://www.facebook.com/toni.burksgrijalva
Frame
Gesso
E6000 glue
Hot glue gun
Assorted flowers
AA's Minx-Enchanting, Allure, Bankroll Majestic,
AA's Minx-Radiance, Indulgence
AA's Sorbet-Sunshine, Kenyan Copper, Chocolate,
AA's Sorbet-Red Velvet
AA's Metal Effects - Gold
AA's Stone Effects-Sandstone
AA's Velvet-Mayan Gold, Limeaid, Basil, Kona
AA's Mud Texture Paste
Seed Beads
Embossing Glue
Chipboard Title
Toni Burks-Grijalva
♥ getting messy with my inks & paints. I hope I can provide some fun tutorials for your creative journey. Visit my blog @http://www.toni-burks.blogspot.com/
Rancho Cucamonga, California