How to create mixed media coasters for your home
Create Mixed Media Coasters for Your Home
42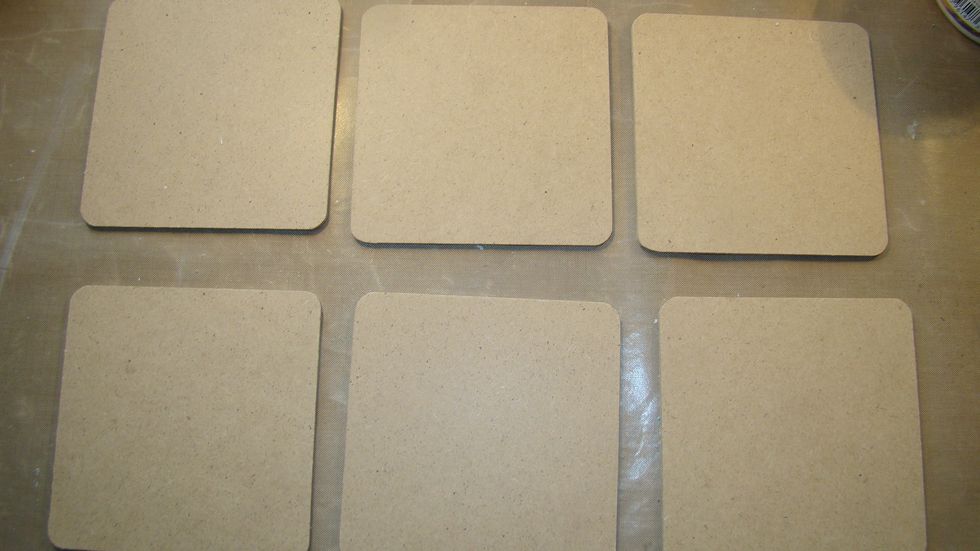 I purchased these coasters at Michaels for $1.50.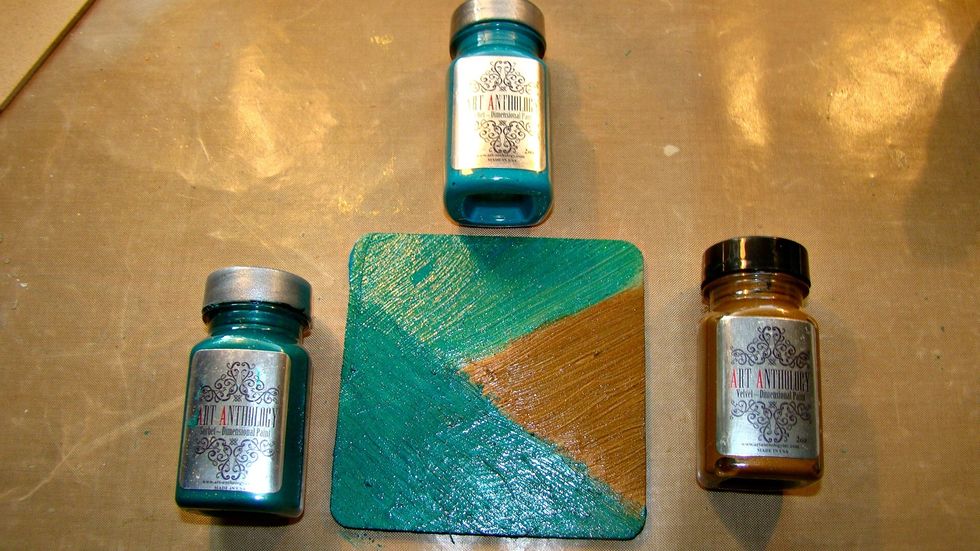 First up I chose 3 colors and gave two coats of the dimensional paints to my coasters. Allow to dry.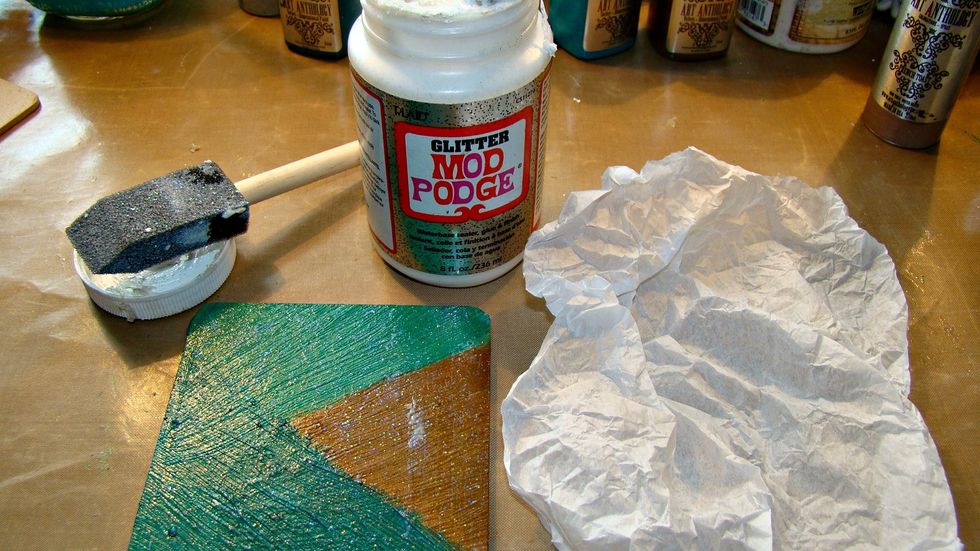 Take plain tissue paper and crumple it up and apply to coaster using Mod Podge. This one happens to be glittered Mod Podge.
Here is an up close of when the Mod Podge was dry.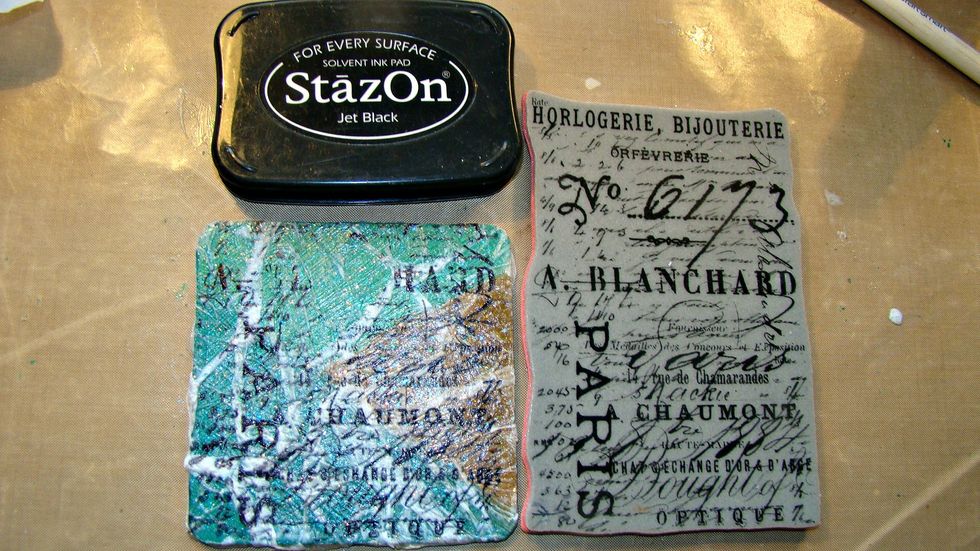 Using an archival ink so that it won't smudge, stamp your image on your coasters and heat set.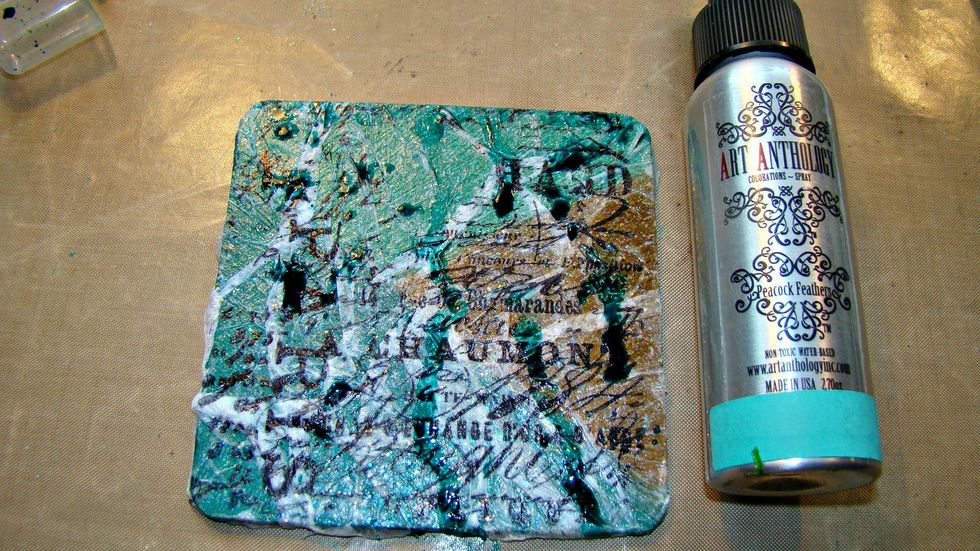 Using Coloration Spray Siesta Key, drizzle this here and there over your coasters and heat set. Siesta Key is such a pretty color.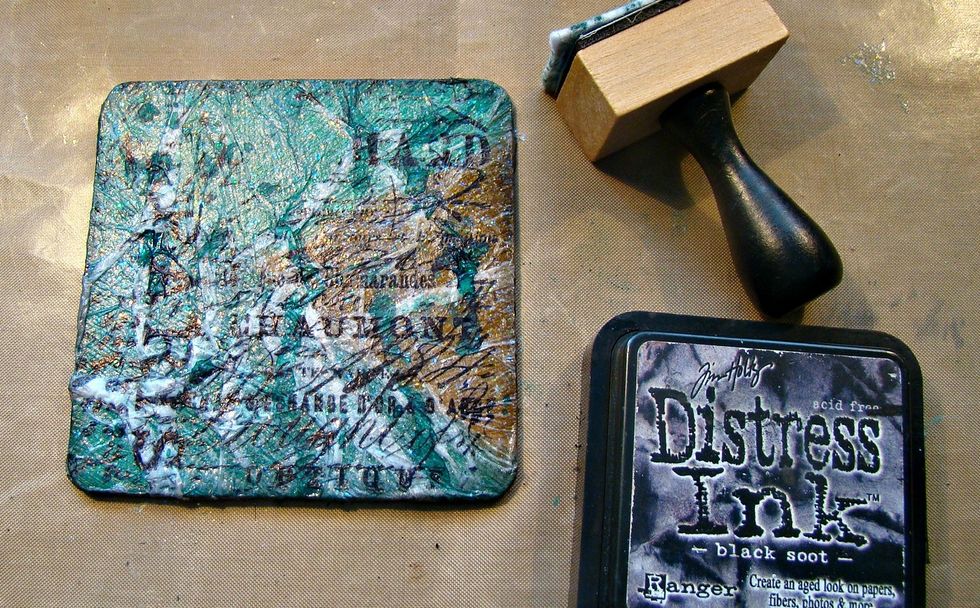 Distress Ink in black was then applied to the edges.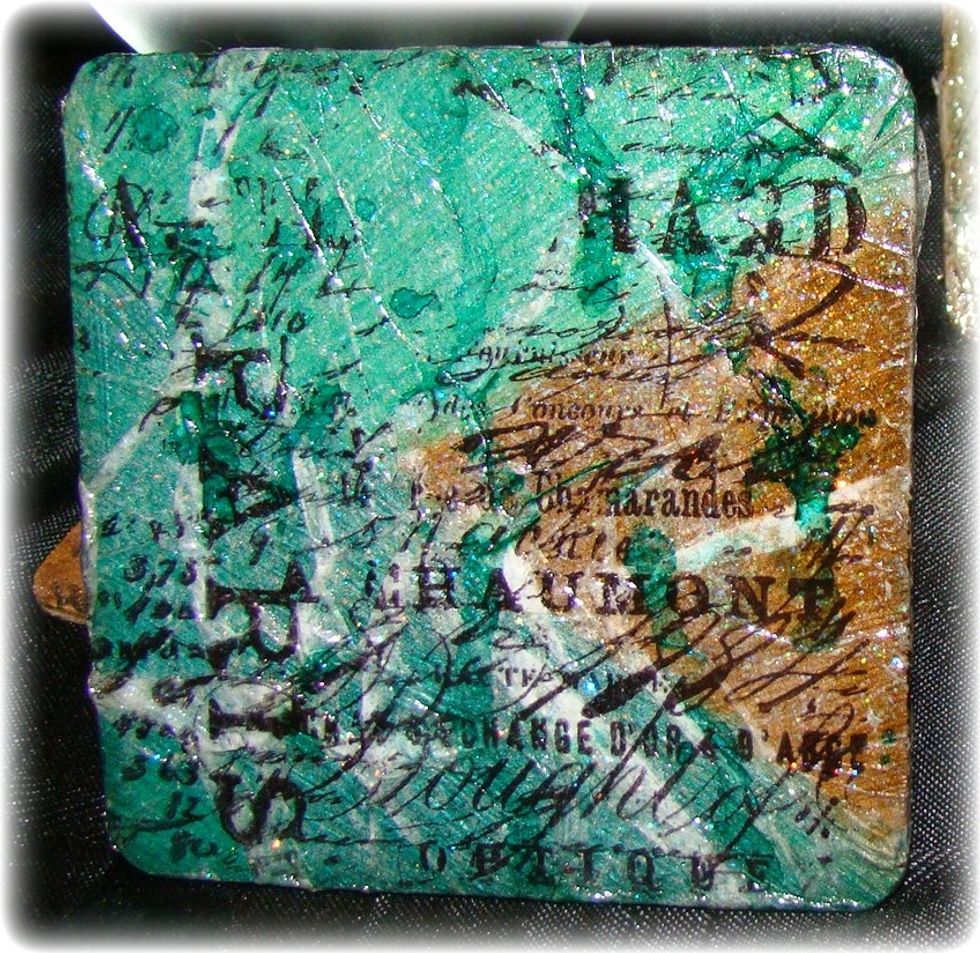 Here is the first set of coasters... I gave it two coats of Glossy Accents to seal the top.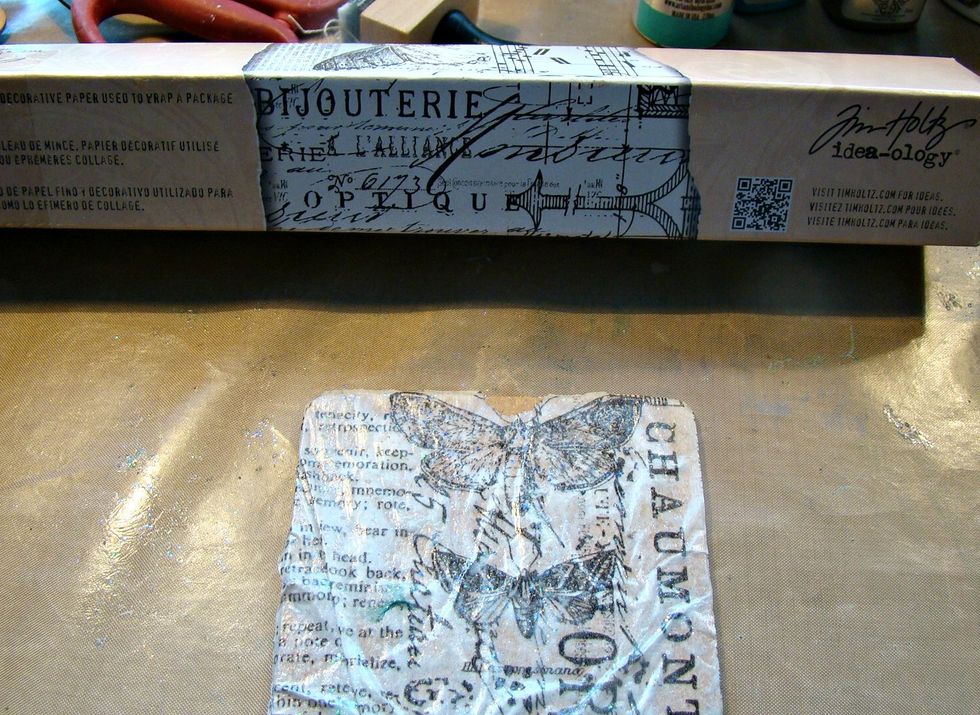 The next set I used Tim Holtz Tissue Wrap and applied it with Mod Podge.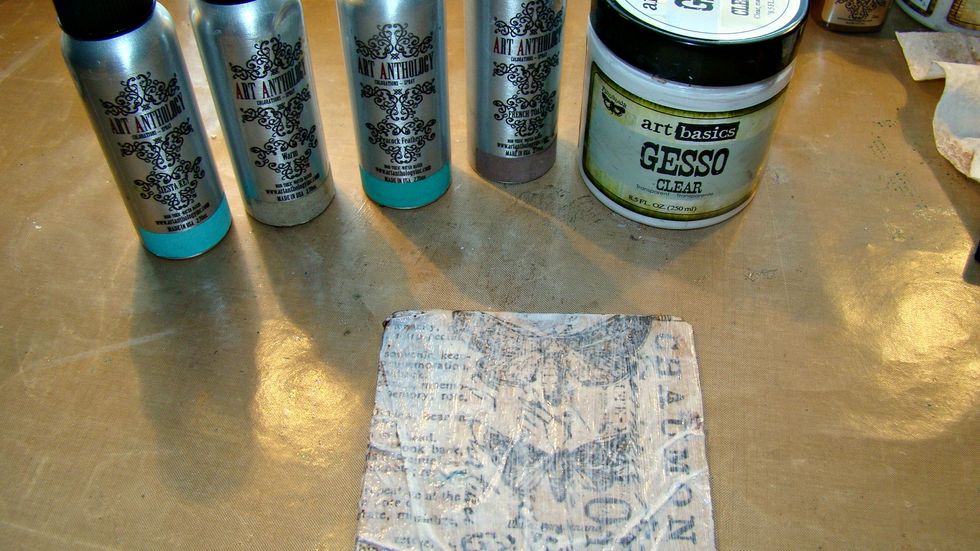 Use clear gesso to prime the surface. Means it is clear this will also allow you to see the pretty images from the tissue wrap. Start applying your sprays randomly and heat set in between sprays.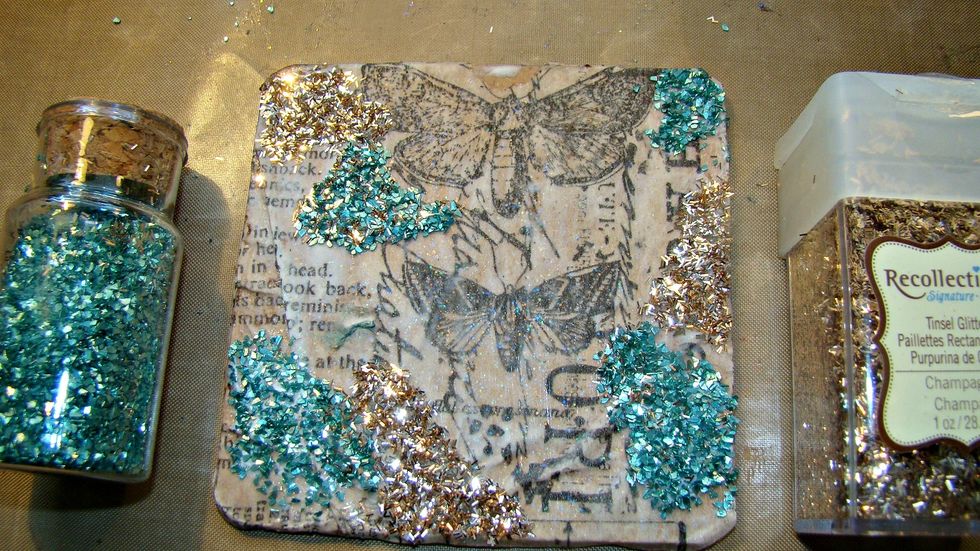 Using glitter shards in different colors I applied them to the coasters with adhesive. Allow to dry.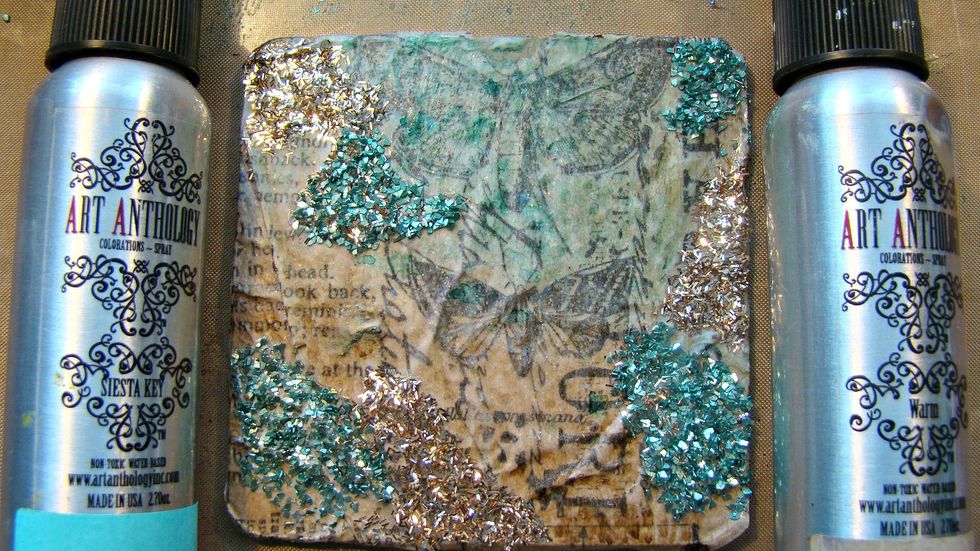 Add another coat of your Coloration Spray for more intensity.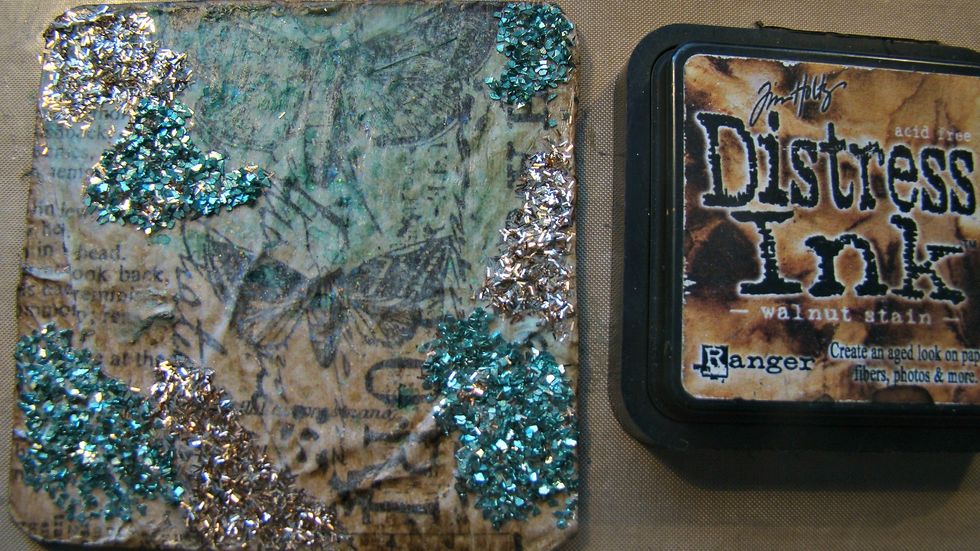 For the edges I applied Walnut Stain Distressed Ink.
To protect the surface I added two coats of Glossy Accents.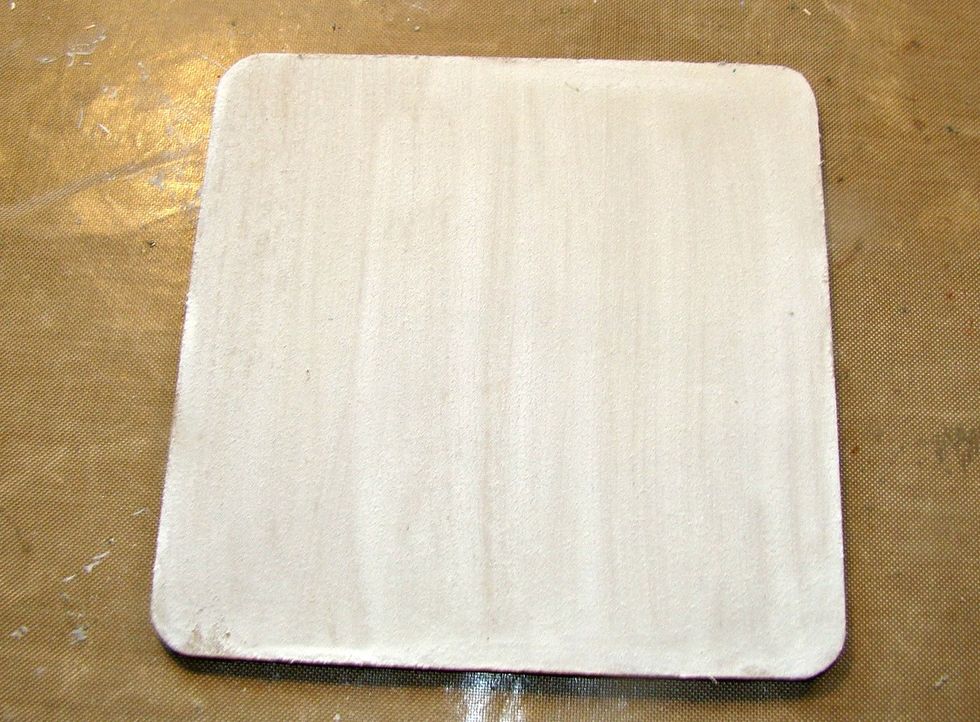 For the 3rd set I started by priming the surface with white gesso.
I then added a nice coat of regular school glue.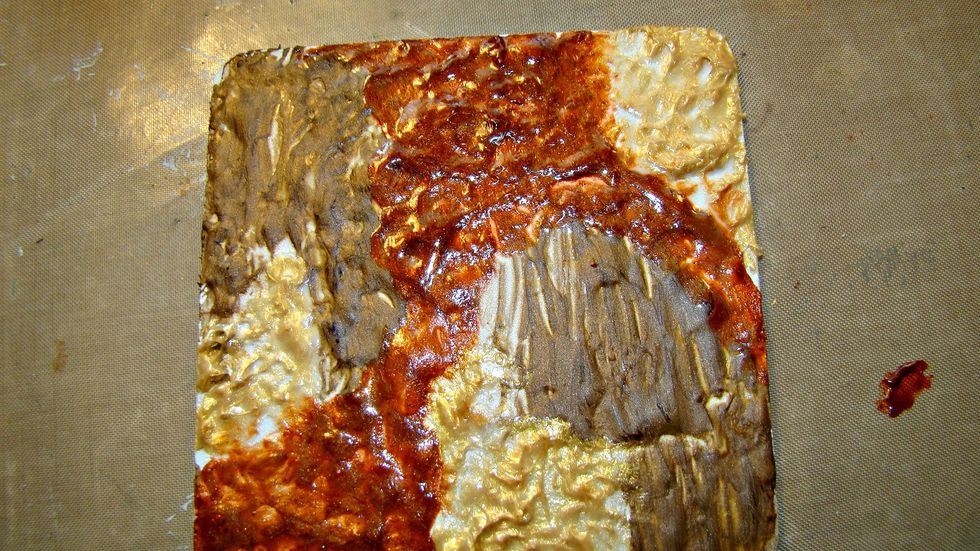 While the glue is still wet I added my dimensional paints and allow to dry. When the glue starts to dry the cracks start appearing.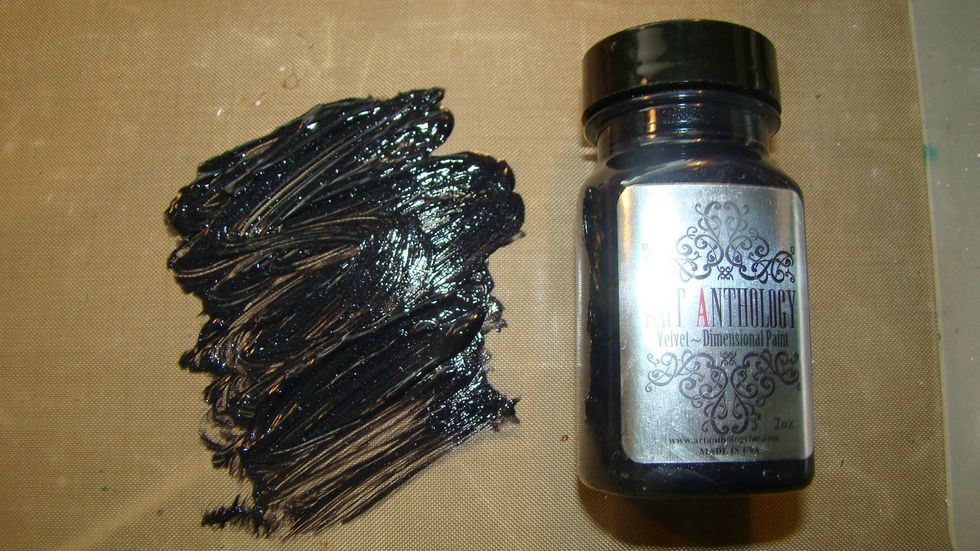 Using Velvet paint in Tuxedo I applied some random text stamping and using my finger I edged the coasters.
While the paints were still wet I added some metal embellishments.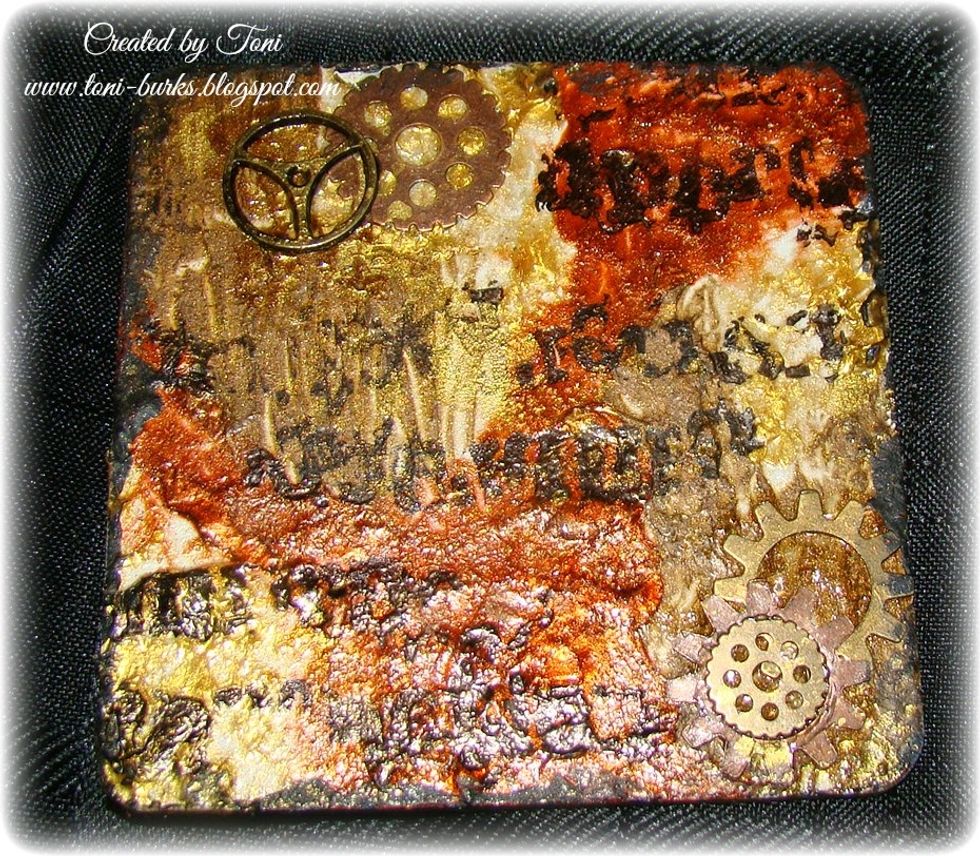 Once dry I then gave these two coats of Glossy Accents.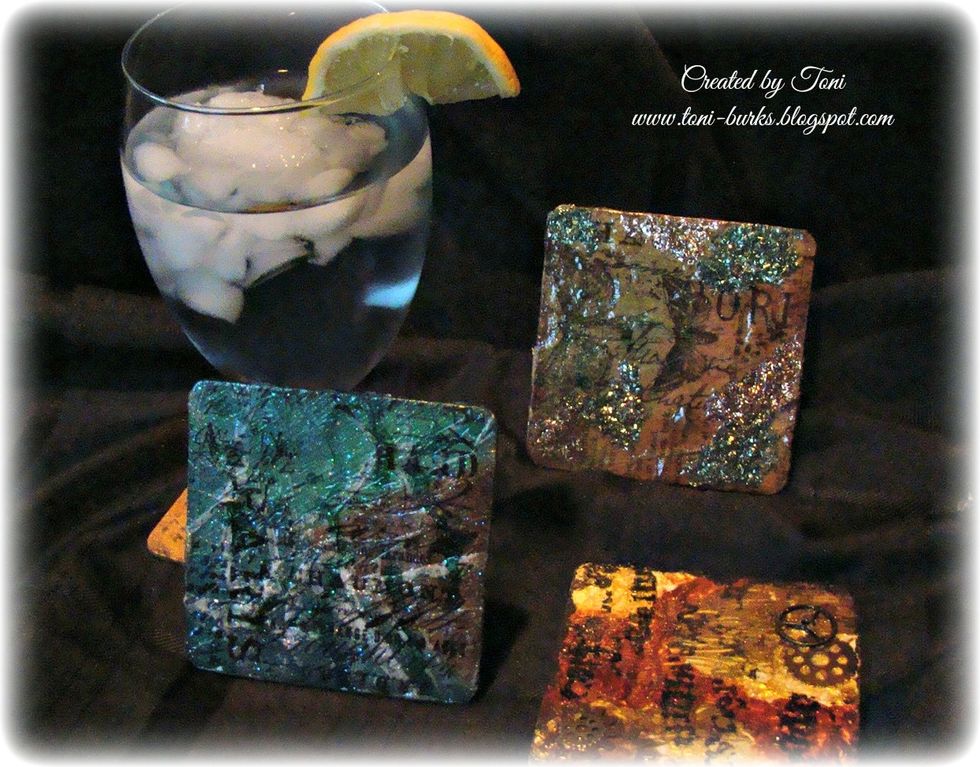 And there you have it... 3 completely different sets of coasters all ready to either give as gifts or use in your own home. Hope you enjoyed this tutorial.
Follow us on Facebook @ https://www.facebook.com/groups/741057632686564/ and for more inspiration follow us on Pinterest https://www.pinterest.com/artanthology/
Cardboard coasters
Gesso, white & clear
Metal Embellishments
Glossy Accents
Archival Black Ink
Distressed Ink - Walnut & Black
Ideology Tissue Paper and Plain Tissue
Mod Podge
Glitters
AA Coloration Sprays -Siesta Key, Warm
AA Sorbet-Viridian. Cayman
AA Sorbet-Kenyan Copper, Mint Julip
AA Velvet - Kona
Metal Effects - Gold
Art Anthology
Art Anthology is a manufacturer of dimensional mediums.\n\nCome chat with us in our Facebook Group: Art Anthology Adventures in Art