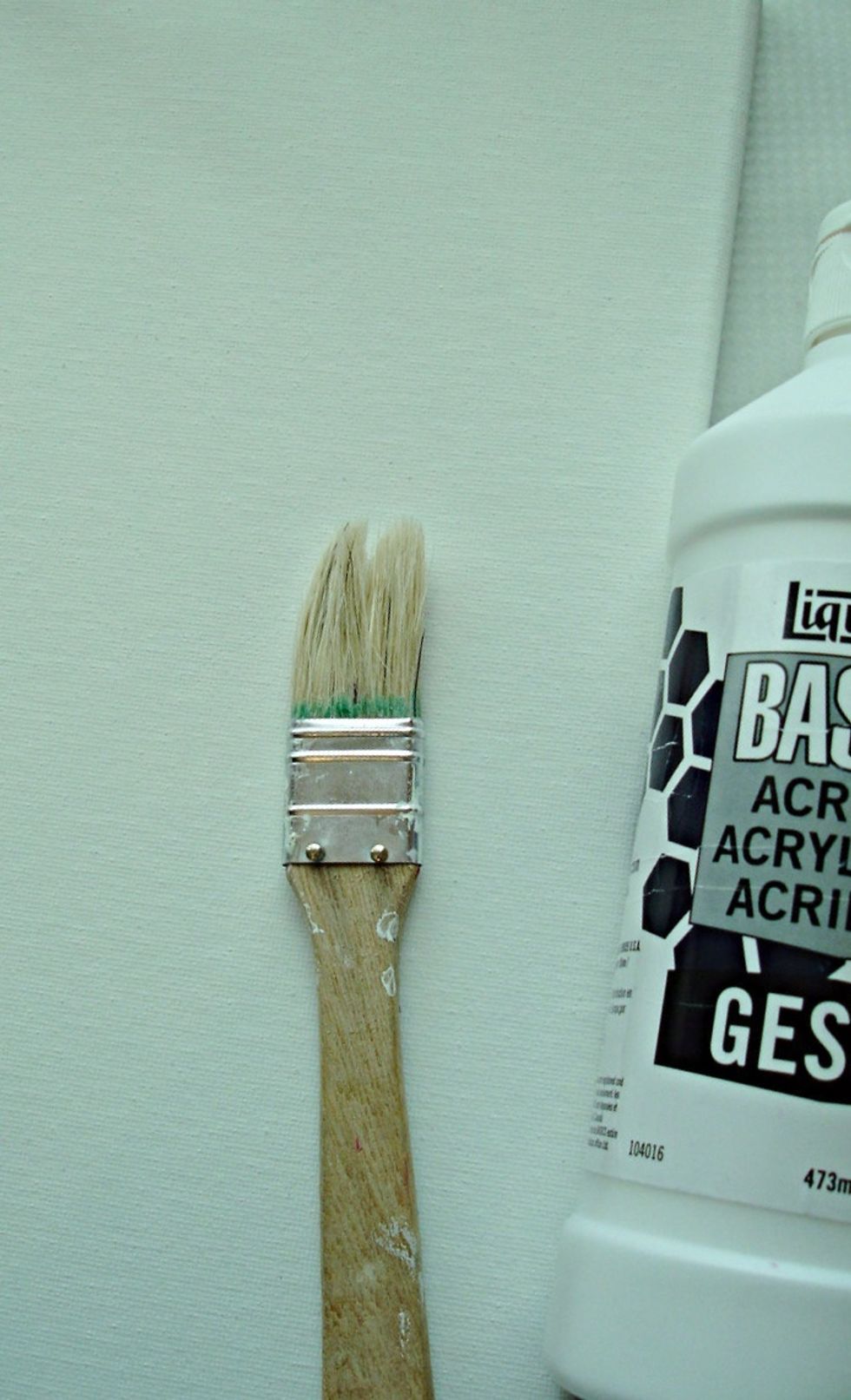 I started with a 7"x14" canvas and painted a thin coat of Acrylic Gesso on the entire canvas.
Once Gesso dried, I spread Clear Crackle randomly on the canvas. Then I used Art Anthology's Mud in a few places using a stencil.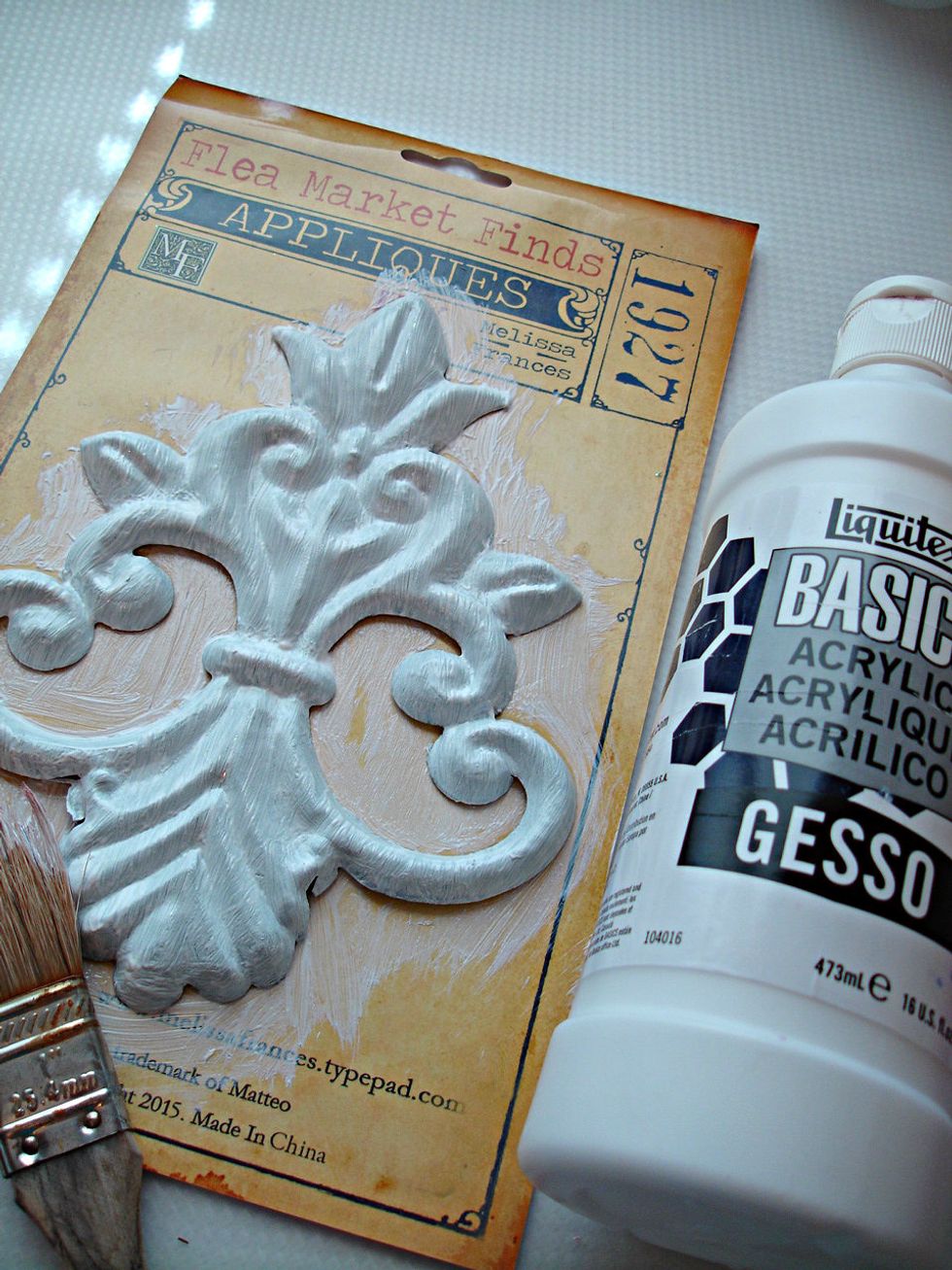 While the canvas is drying I went ahead and painted 2 coats of Acrylic Gesso to Melissa Frances Applique and let dry. Once the Gesso dried, I applied a generous amount of Clear Crackle on.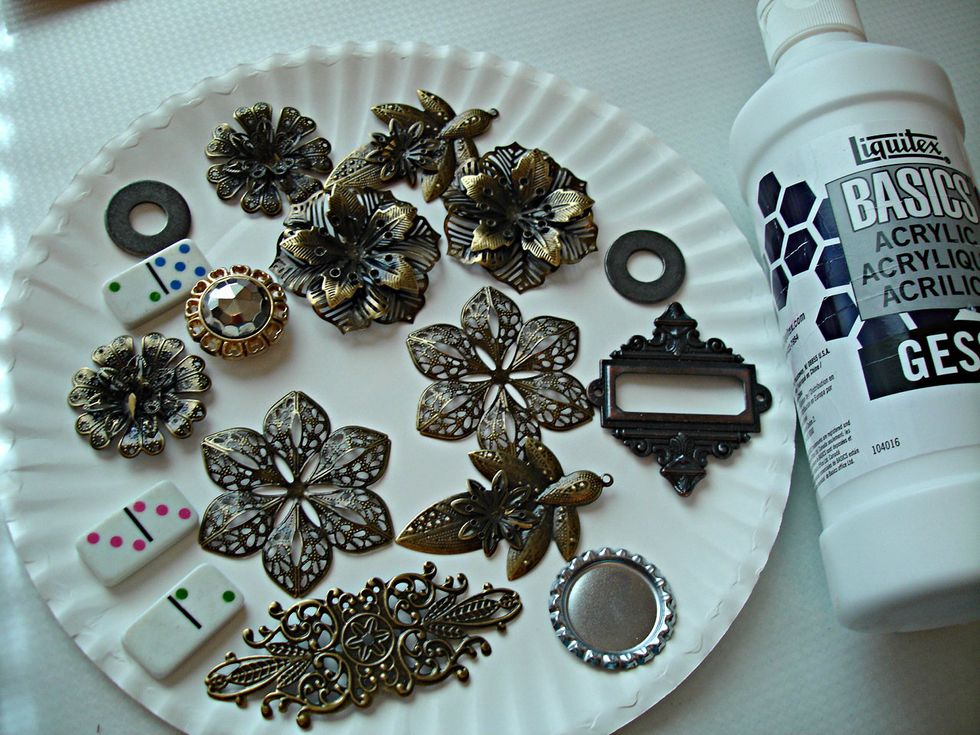 While I was waiting for Clear Crackle to dry, I painted a coat of Gesso on the embellishments.
Here's a picture of the embellishments with a coat of Acrylic Gesso.
Once Clear Crackle dried on the Applique, I sprayed Art Anthology's Peacock Feathers Coloration spray all over.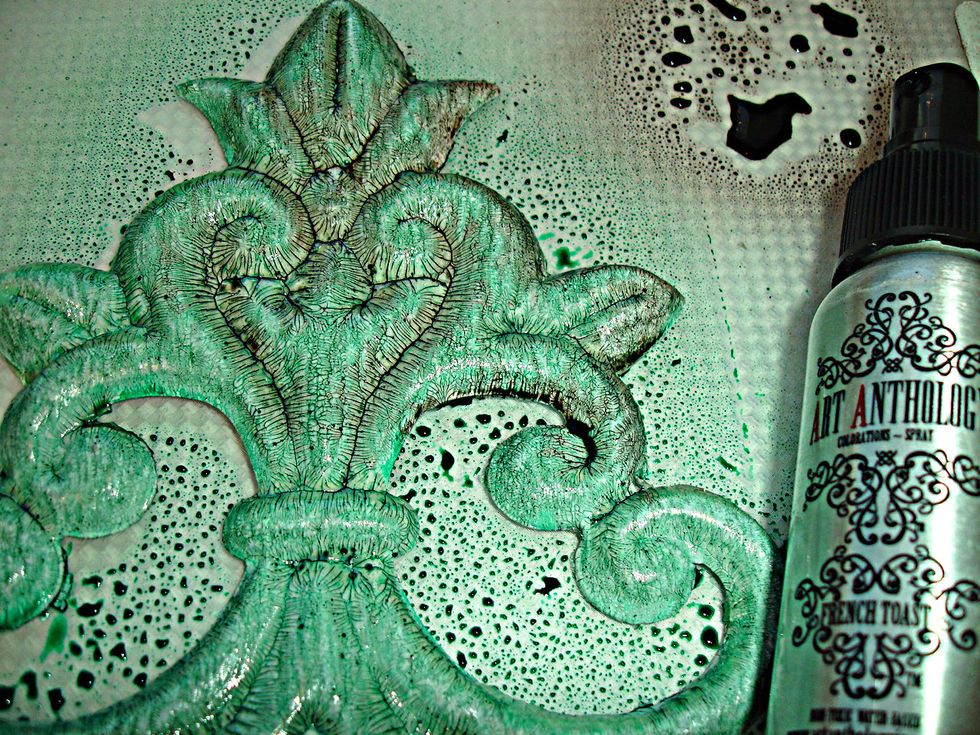 Once Peacock Feathers Coloration dried I used a paint brush to apply French Toast Coloration spray to the Applique.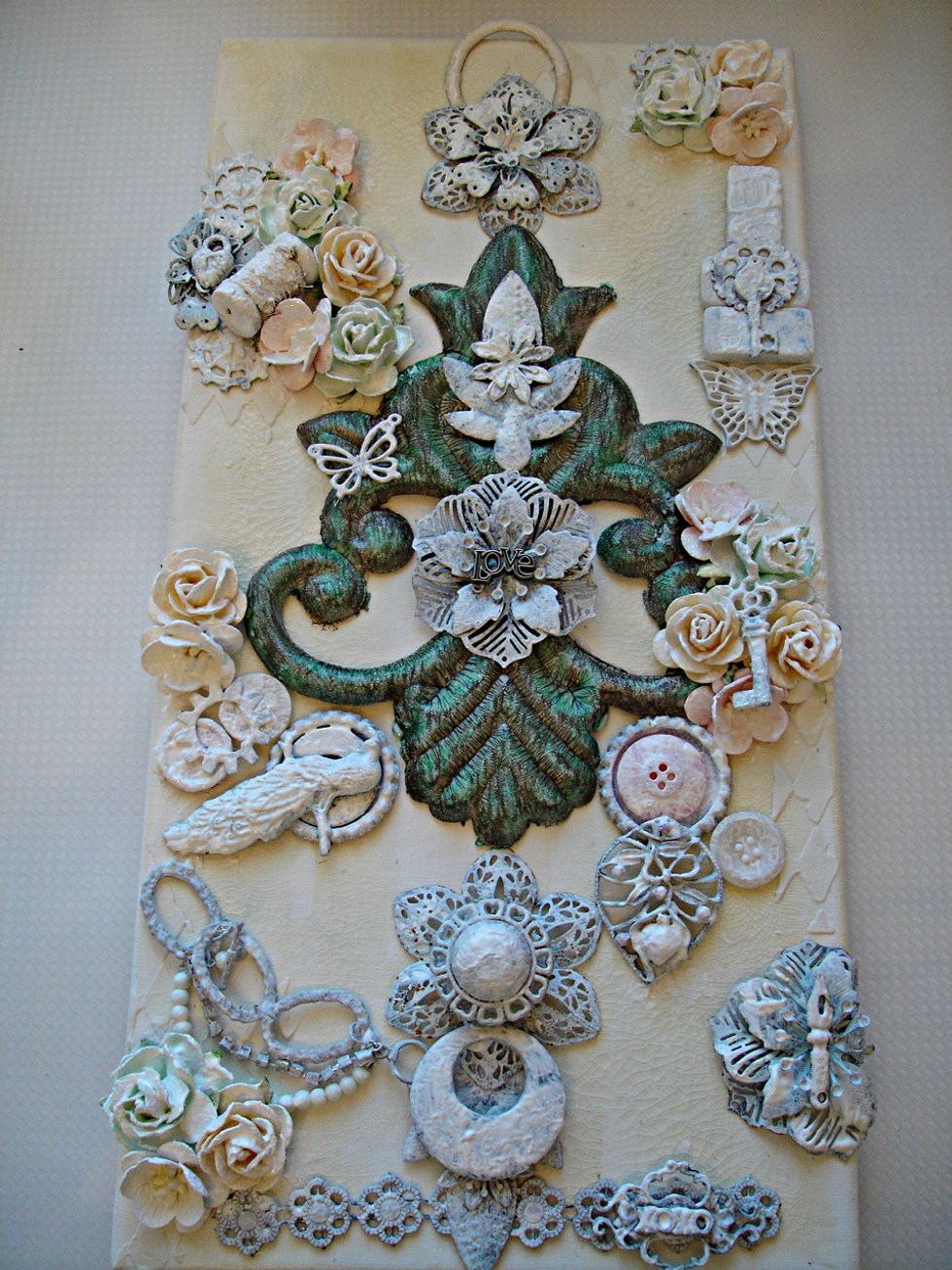 Once everything was dry, I started to place embellishments on the canvas. I used Gel Medium to glue the metal embellishments down and Fabri-tac to glue flowers down.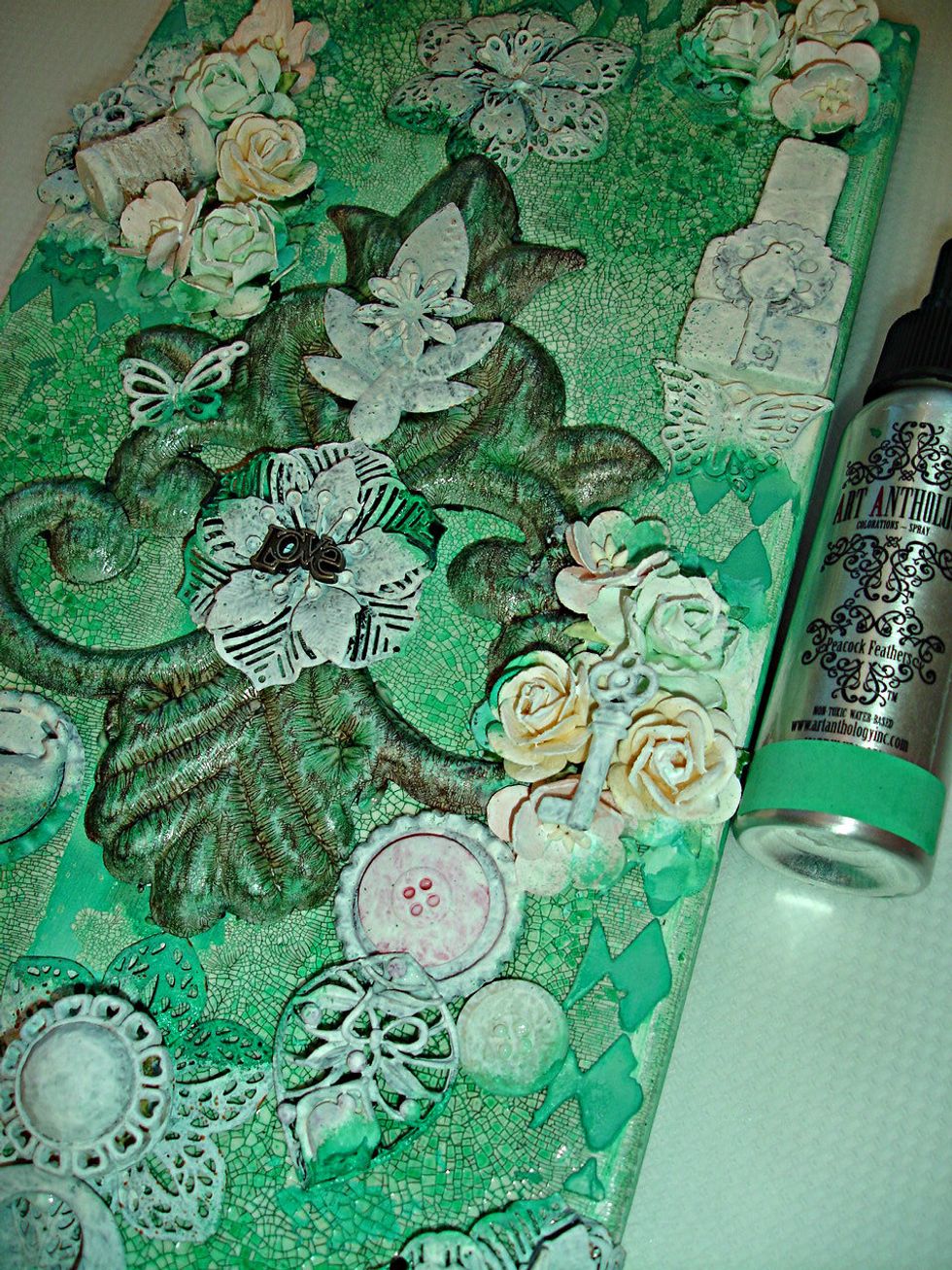 I sprayed most of the background with Art Anthology's Peacock Feather Coloration spray.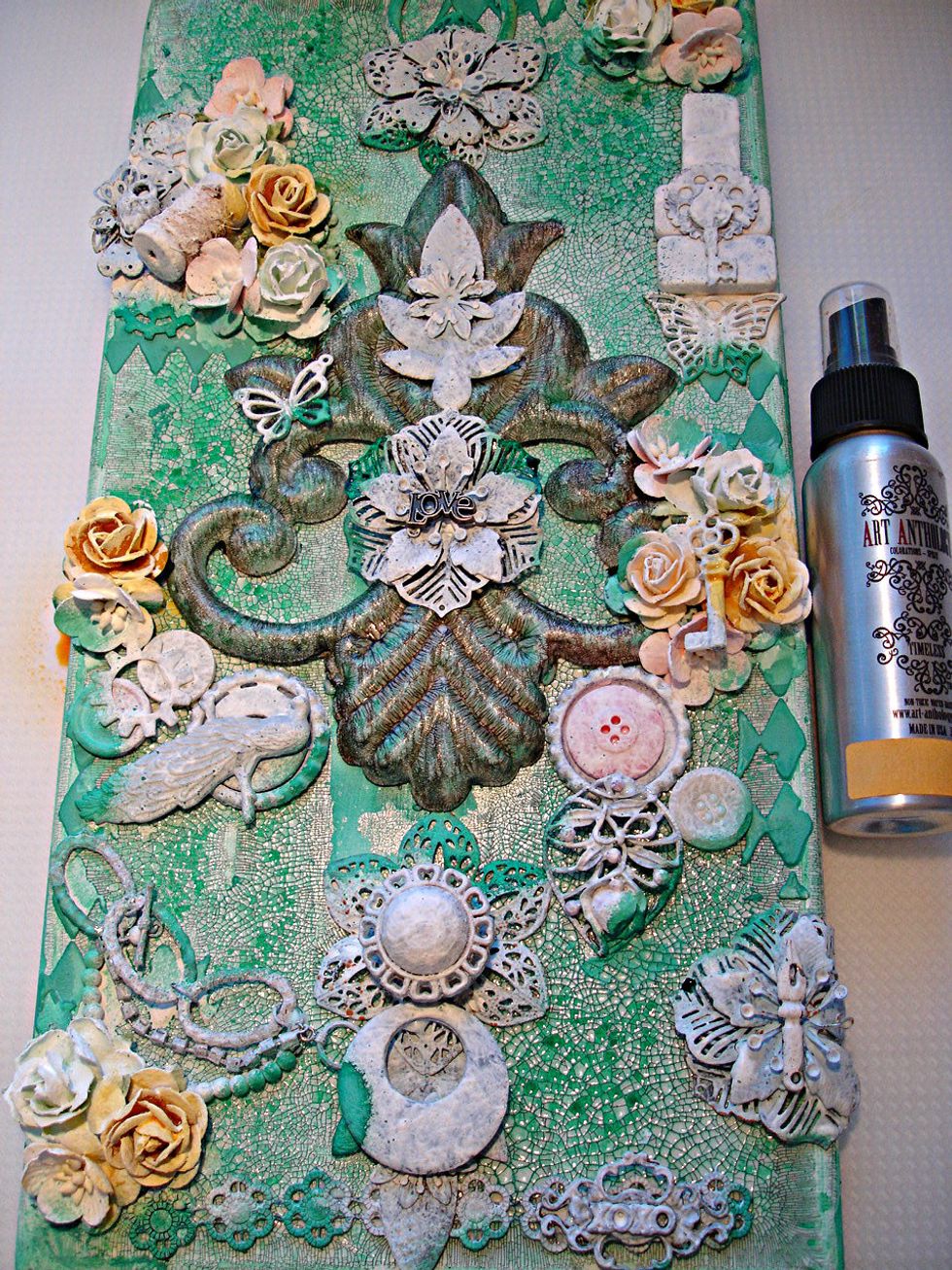 Next I sprayed some of the roses with Art Anthology's Timeless Coloration spray.
Once the Timeless Coloration ink dried I used Art Anthology's Enchanting Minx on some of the flowers and roses.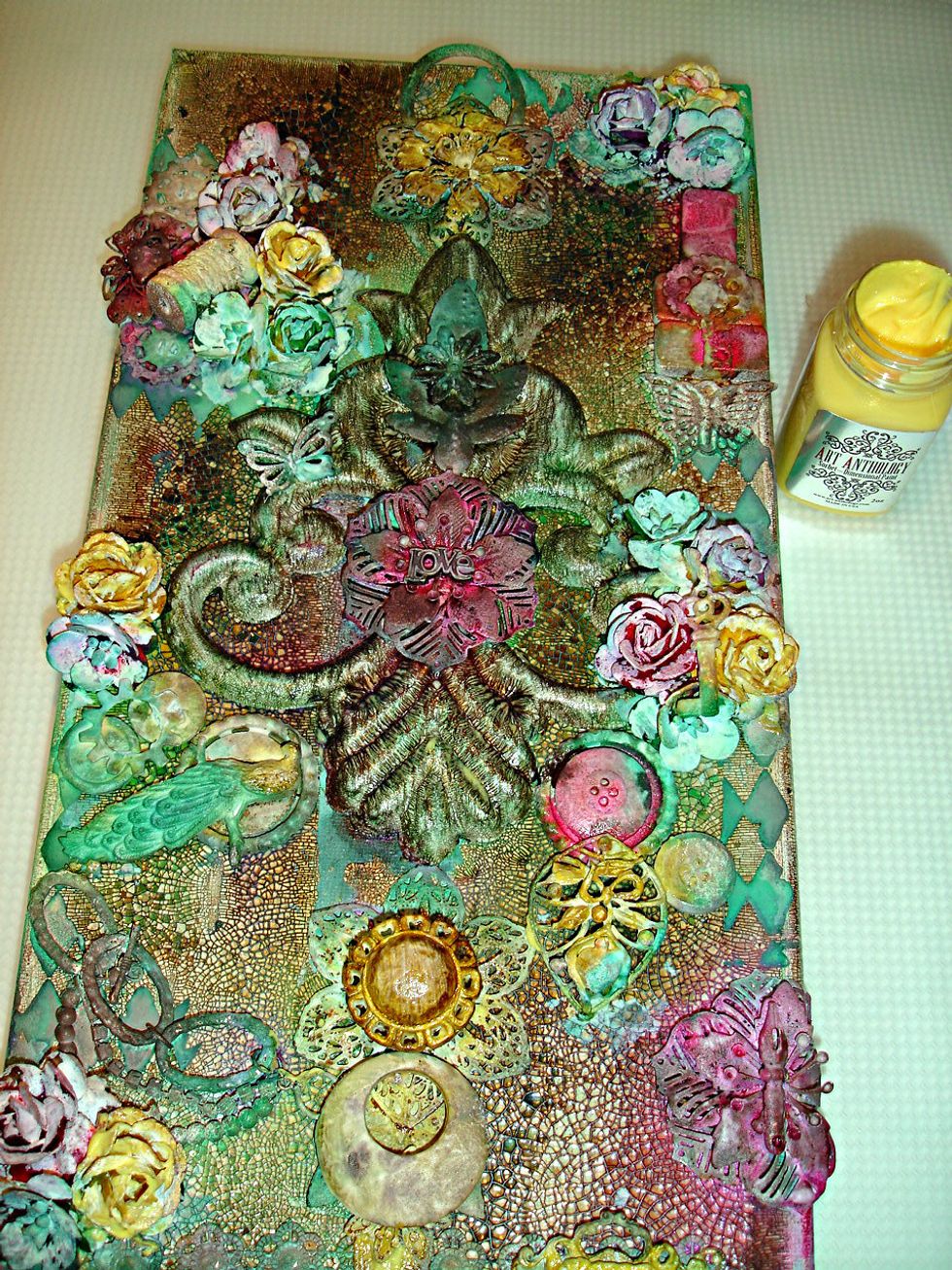 I used French Toast Colorations spray in random places. In between colors I used my drying tool. Then I went in and used Art Anthology's Sunshine Sorbet Dimensional Paint to lighten up a few places.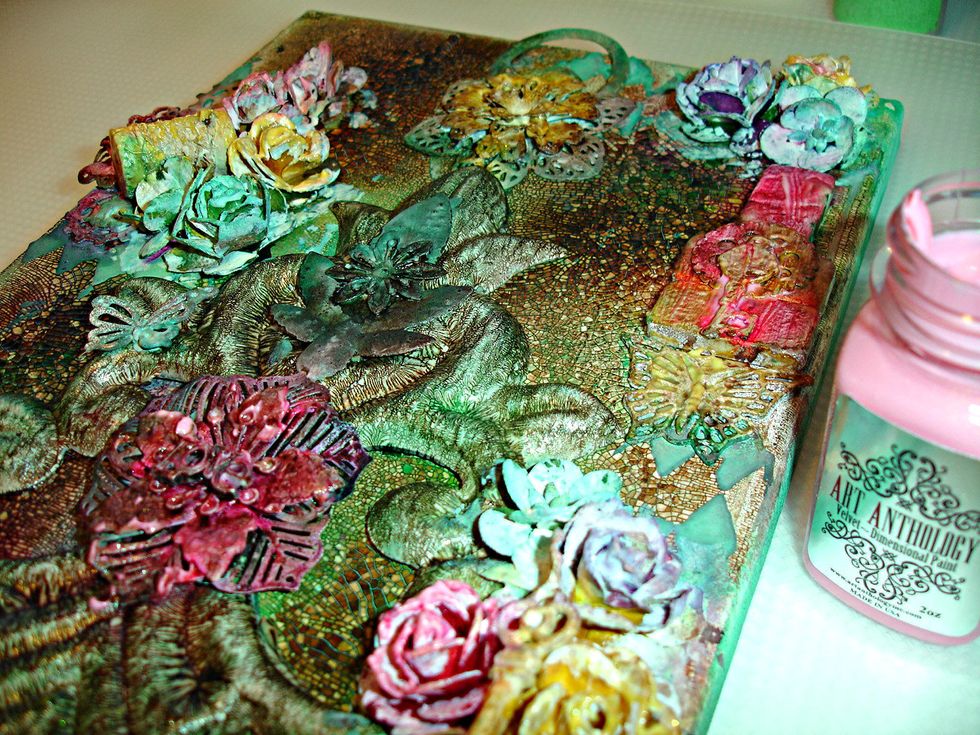 I took I also used Art Anthology's Cotton Candy Velvet Dimension paint to lighten some areas where I used Enchanting Minx.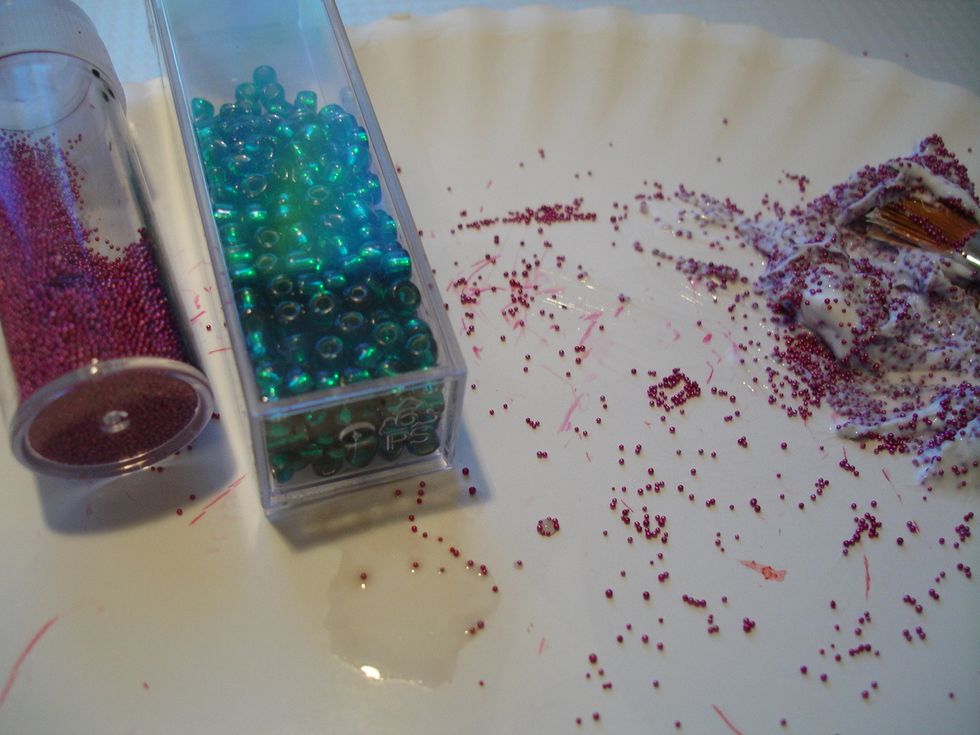 Once everything is dry, I mixed microbeads and seedbeads with Gel Medium and randomly spread the beads on some of the embellishments.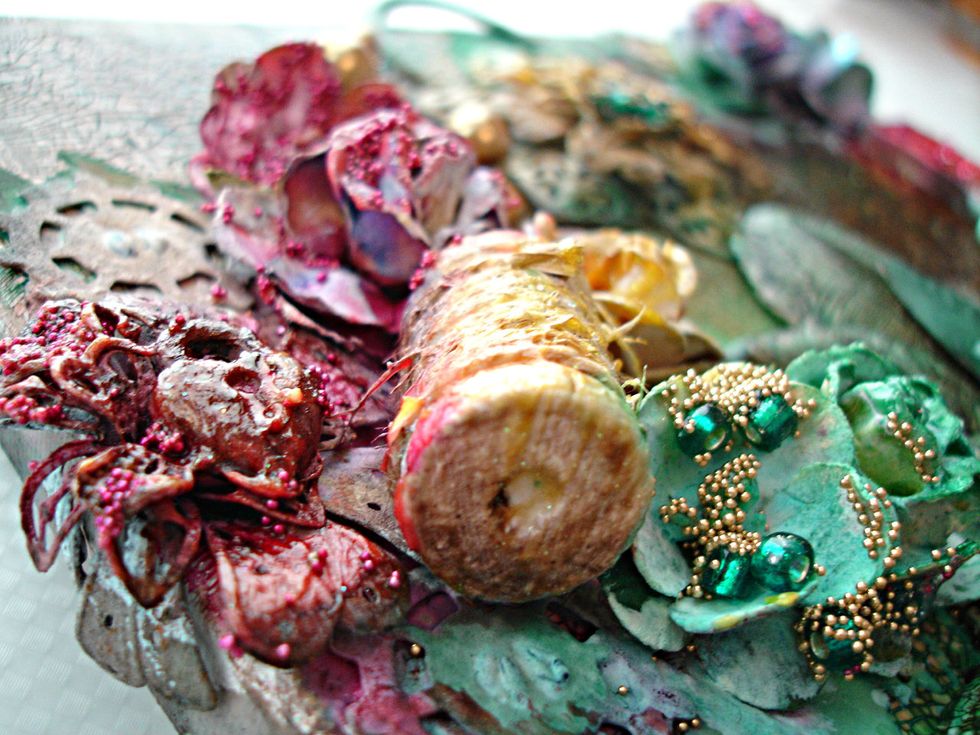 Here is a close up of the beads!
Colorations Timeless Peacock Feathers French Toast
Minx Enchanting
Sorbet Dimensional paint Sunshine
Velvet Dimensional paint Cotton Candy
Art Anthology's MUD
Art Anthology
Art Anthology is a manufacturer of dimensional mediums.\n\nCome chat with us in our Facebook Group: Art Anthology Adventures in Art