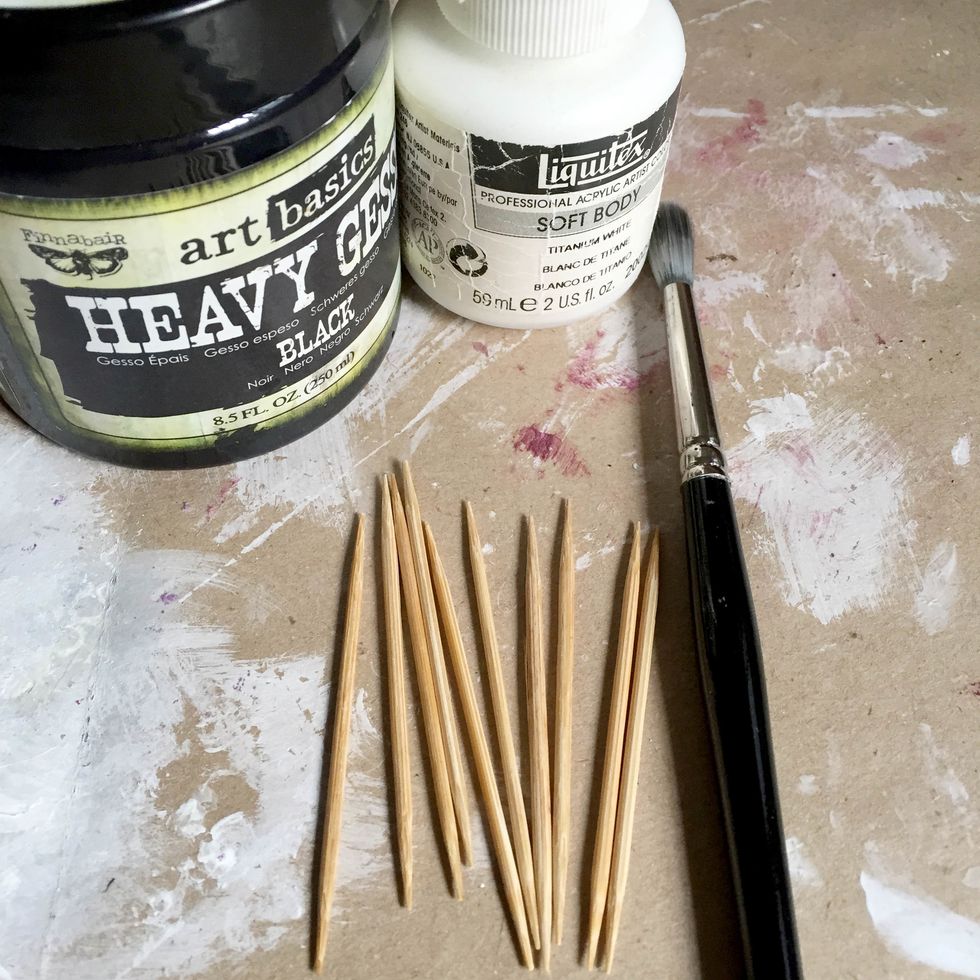 Choose toothpicks that are round which usually come with sharp pointed ends... Gather your supplies... A list can be shown on the bottom left-hand corner of this guide...
Paint the toothpicks with black gesso/black acrylic paint... Depends on what look you want, black gesso will give a matte finishing while acrylic paint will give a glossy finishing...
Leave to dry... There's isn't a need to cover the entire toothpick as the ends will be cut off...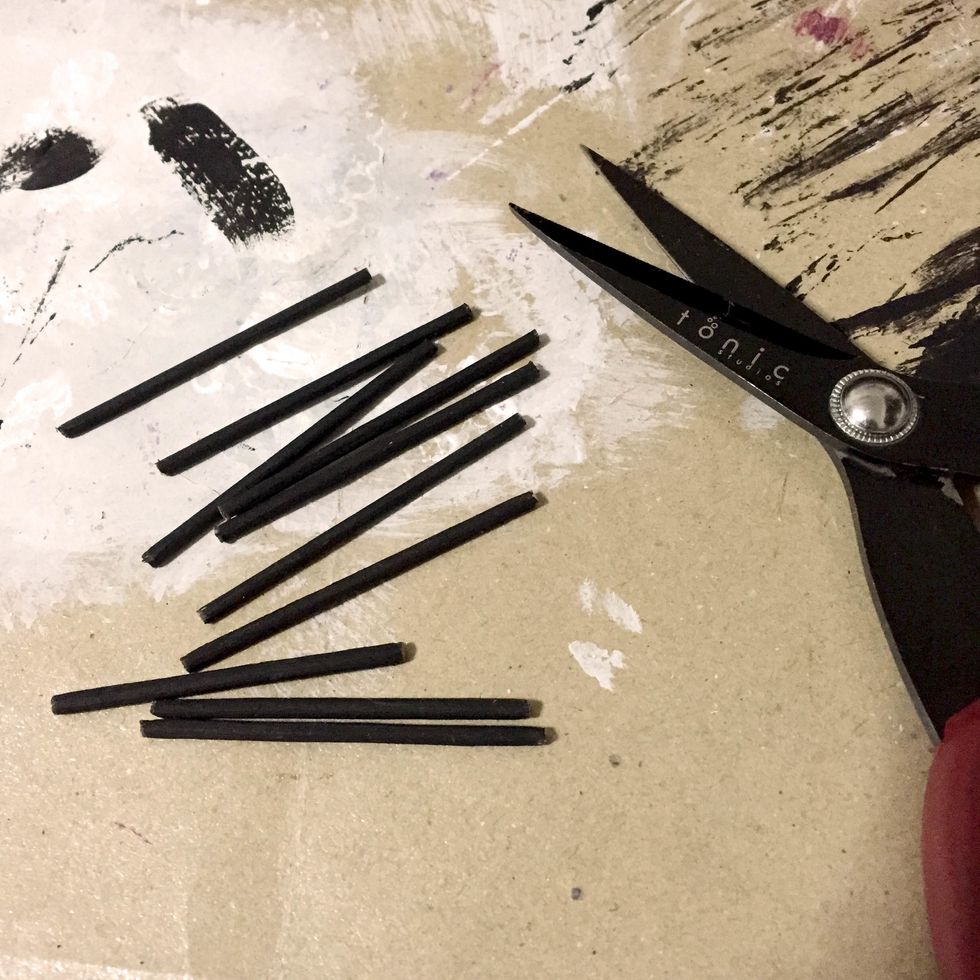 Use a pair of heavy duty scissor, trim off both the ends of the toothpicks...
Flatten and smooth the ends by filing them onto a nail filer or fine sandpaper...
Apply the ends with white acrylic paint with a brush... Or use a white marker pen if preferred...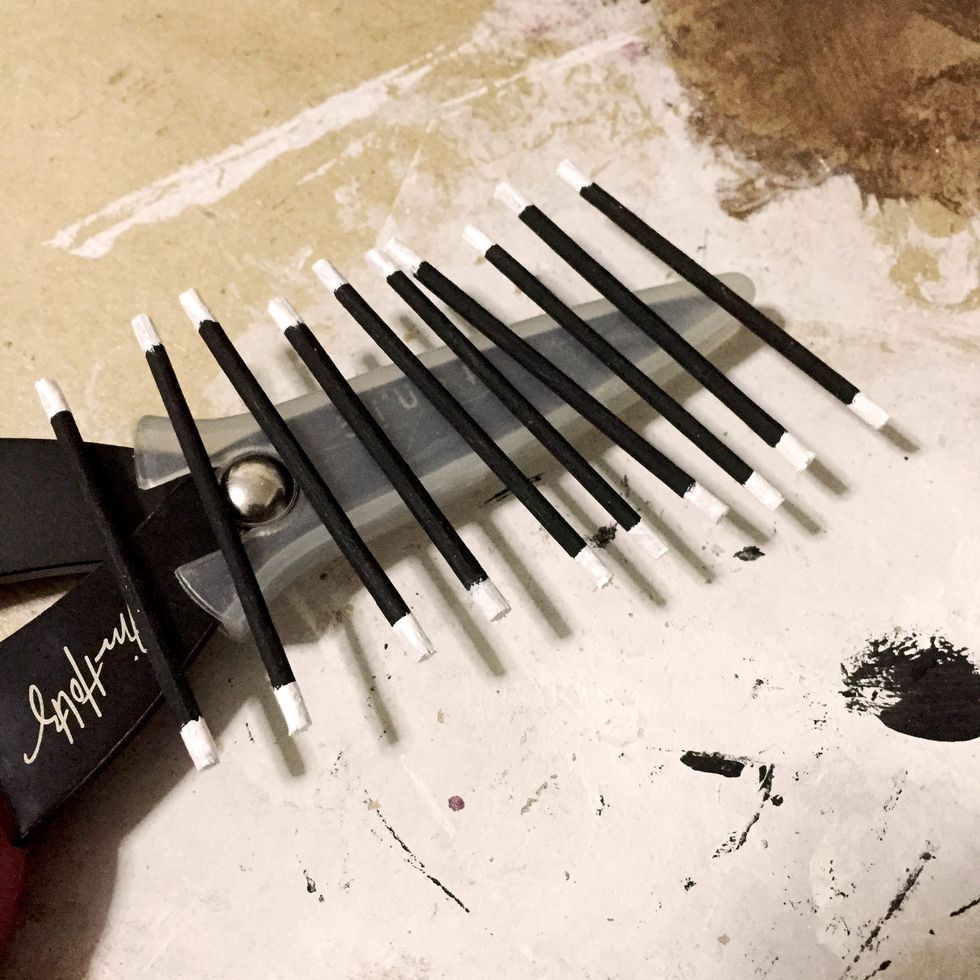 Place the toothpicks on an elevated surface to dry... I'm using my Tim Holtz scissor here for this...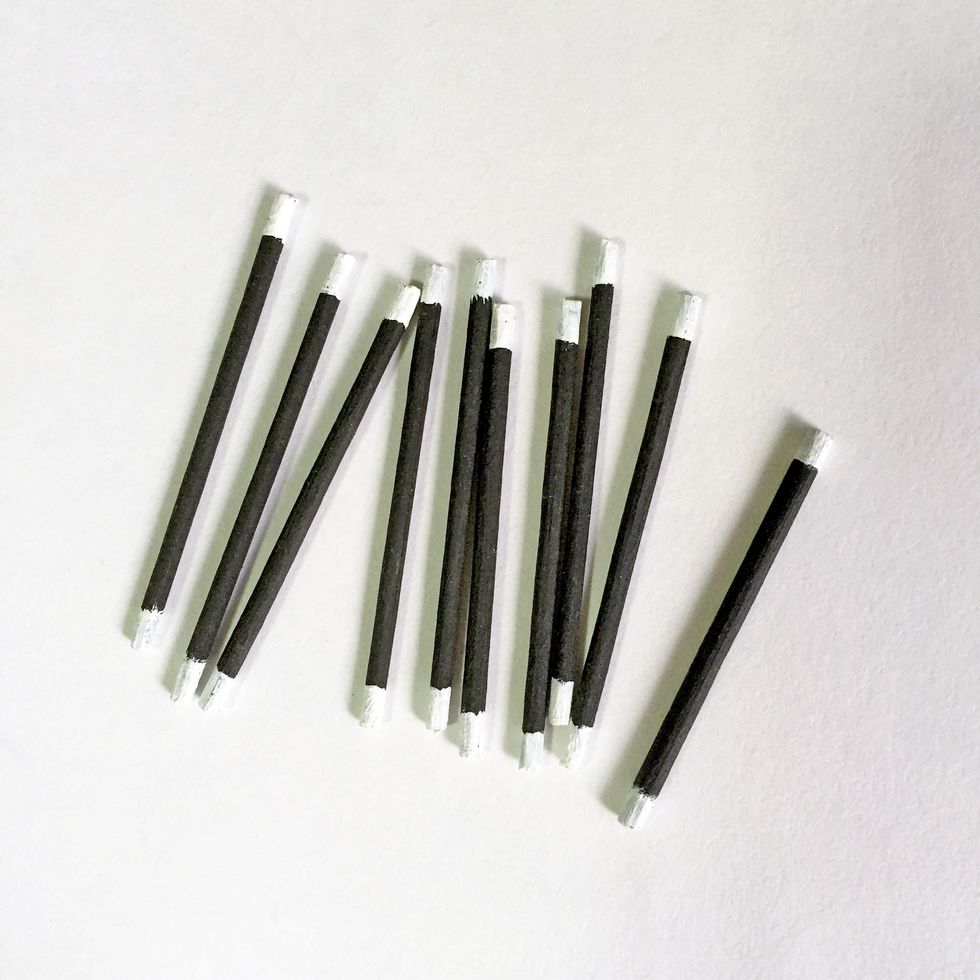 And once they are dried, here are your miniature Magician wands!!!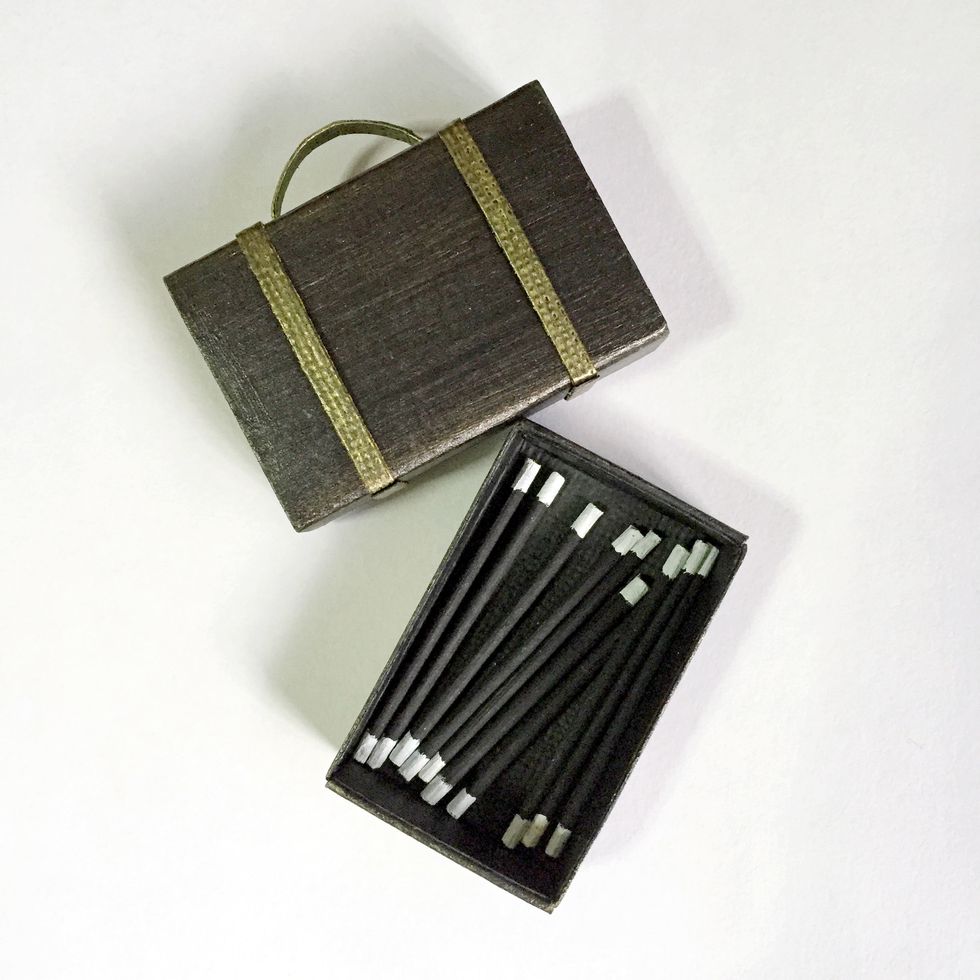 The Magician wands are small enough that you can placed them into a matchbox... Refer to my blog (http://goo.gl/BPVf8f) for a separate tutorial in how to alter a matchbox into a Magician suitcase...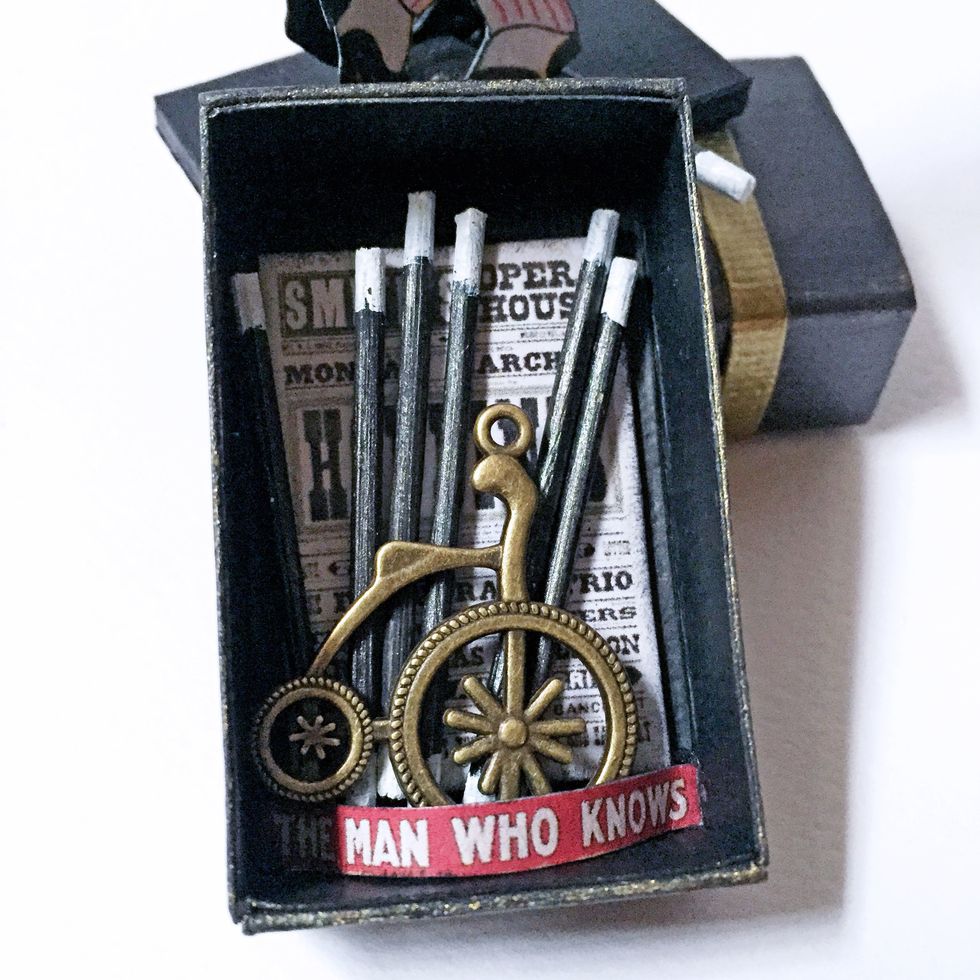 Here is my Magician matchbox which houses wands from "The Man who Knows" as part of my Venetian Masquerade Carnival Curio Shoppe project (link here: http://goo.gl/BPVf8f)...
Round Toothpicks
Black Gesso/Acrylic Paint
White Acrylic Paint/White Marker Pen
Nail File/Fine Sandpaper
Fine Tip Brush
Scissor