How to create mini pineapple upside down cakes
Create Mini Pineapple Upside Down Cakes
30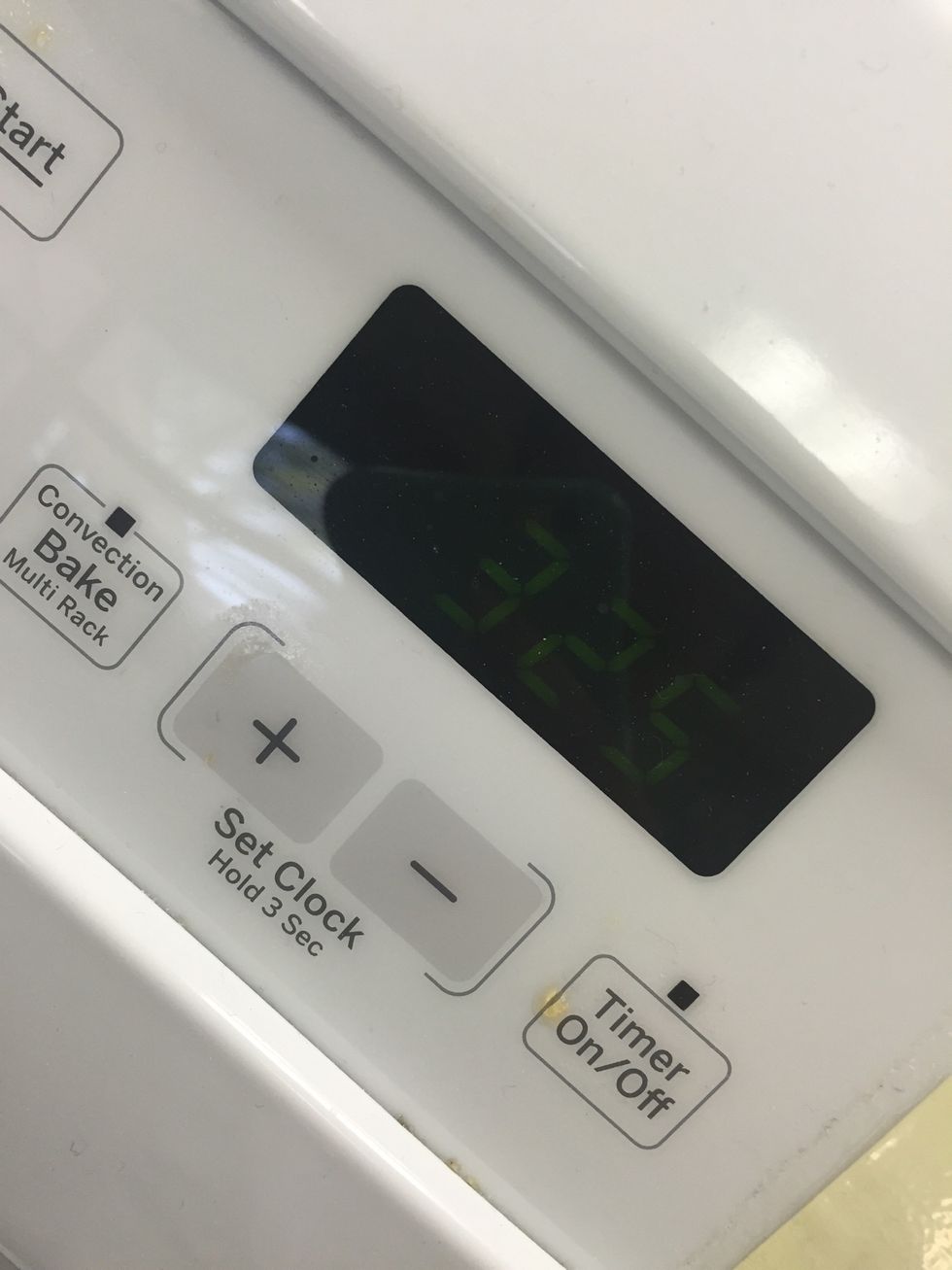 Preheat oven to 325°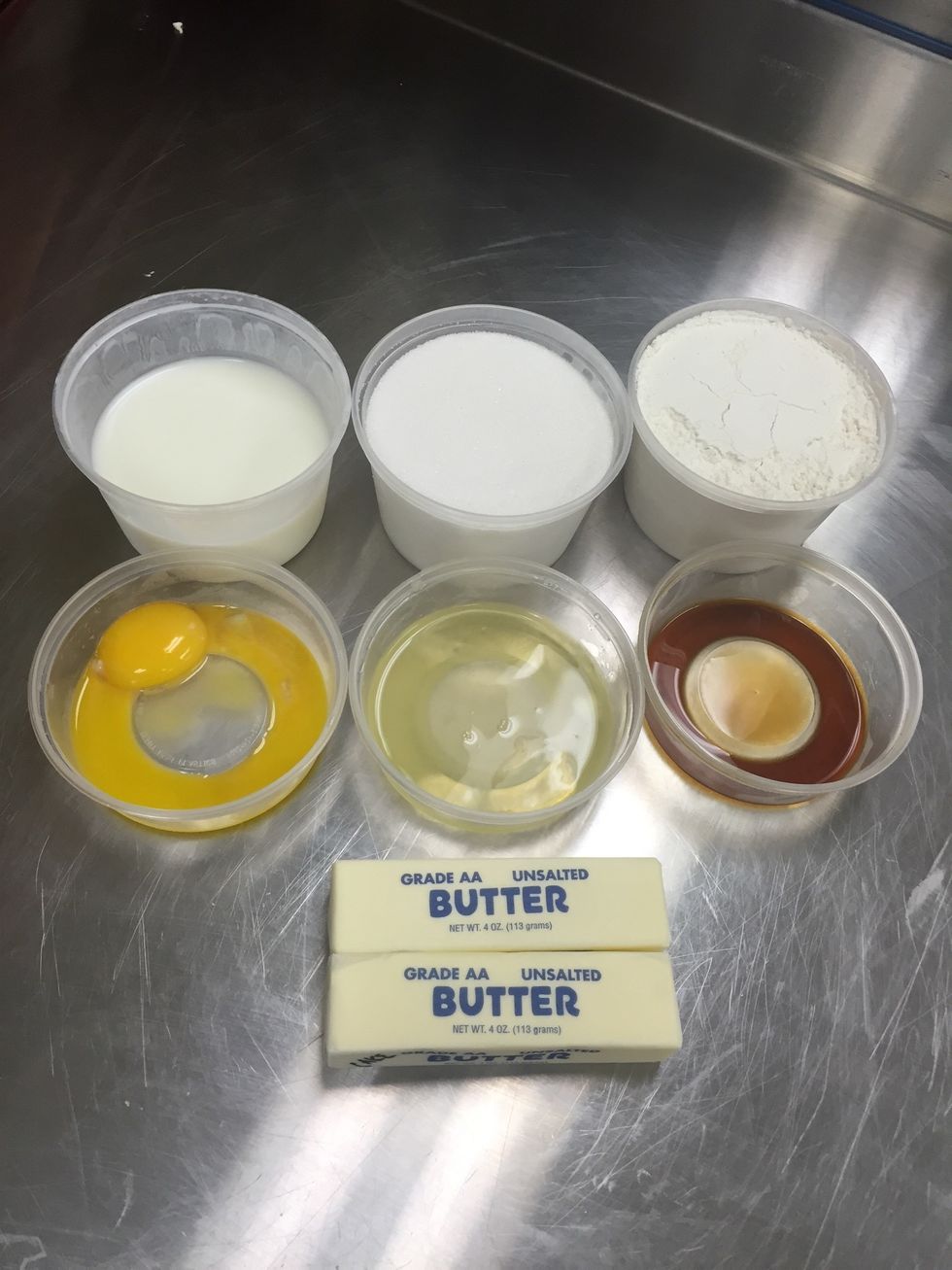 Separate ingredients for cake (if not using a boxed cake mix) butter, sugar, eggs, vanilla, cake flour, baking powder, salt, and buttermilk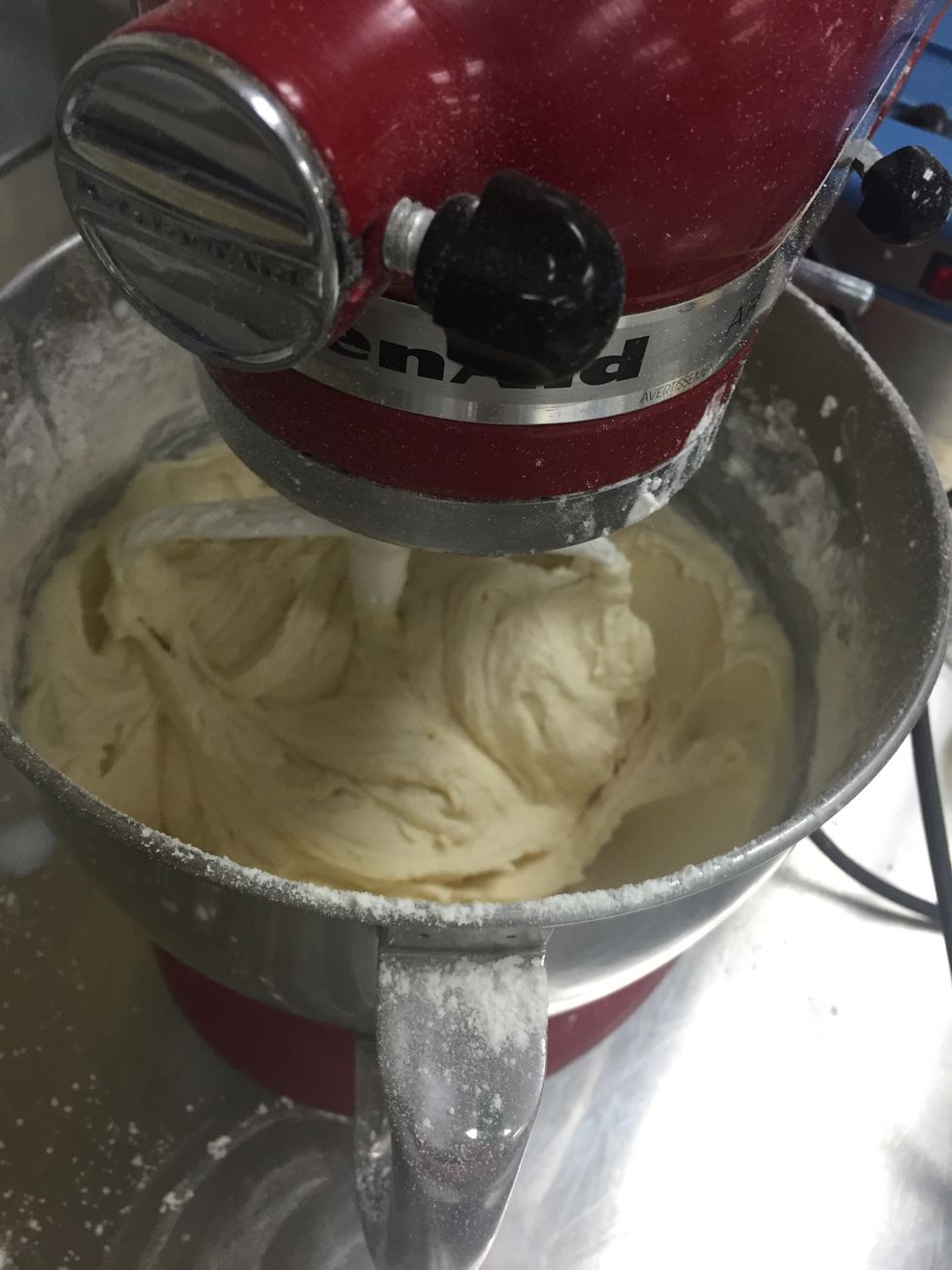 Cream together butter and sugar. Add in egg yolks, vanilla, and pineapple juice.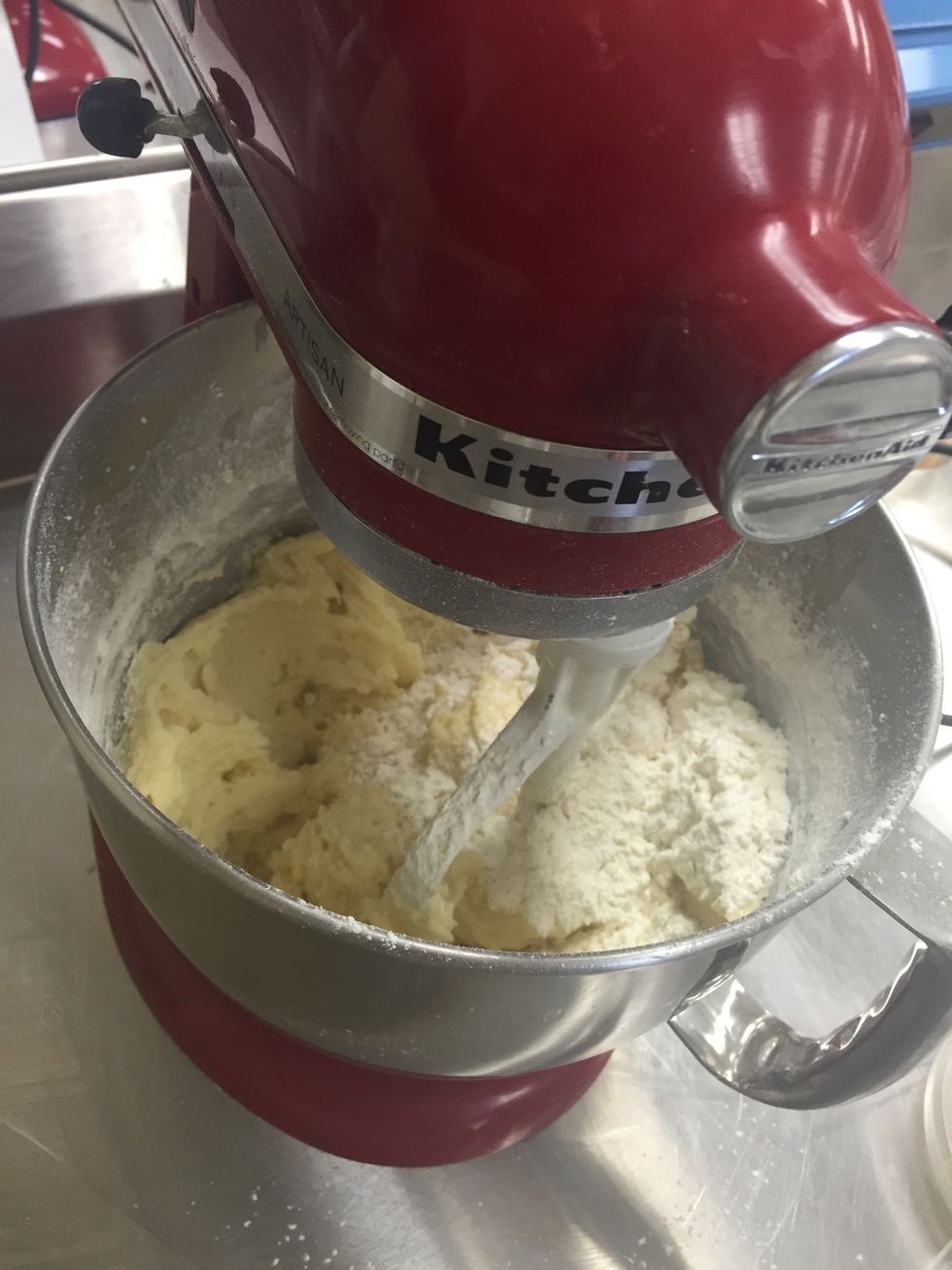 Gradually add in dry ingredients and egg whites. Set mixture aside.
Put one teaspoon of butter in the muffin tins. Do not grease them!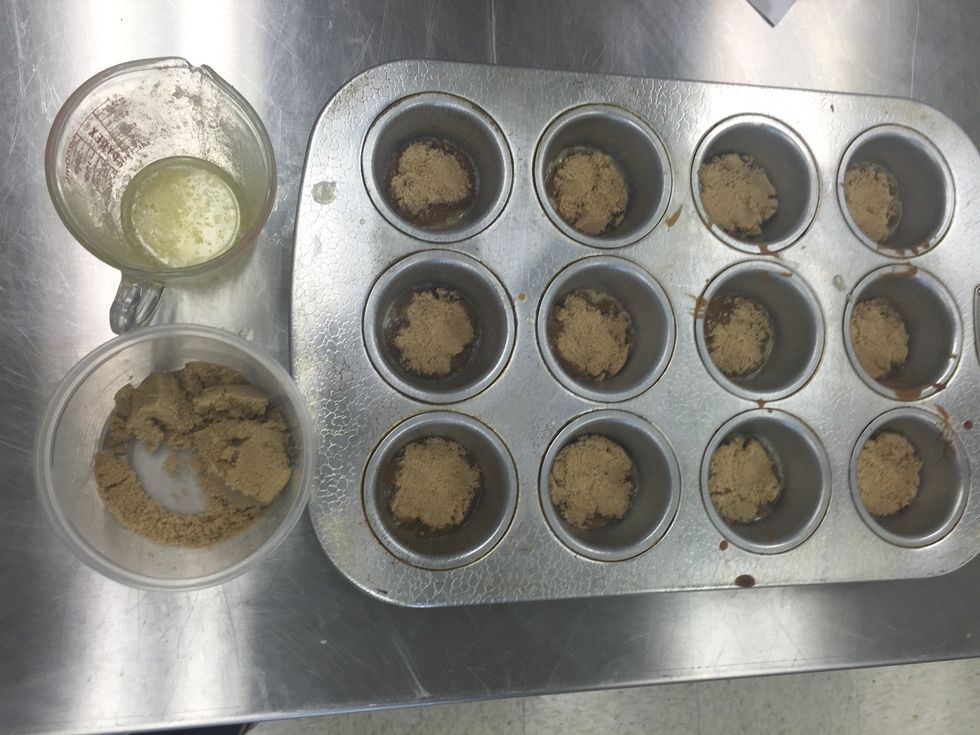 Put a tablespoon of brown sugar in each cup.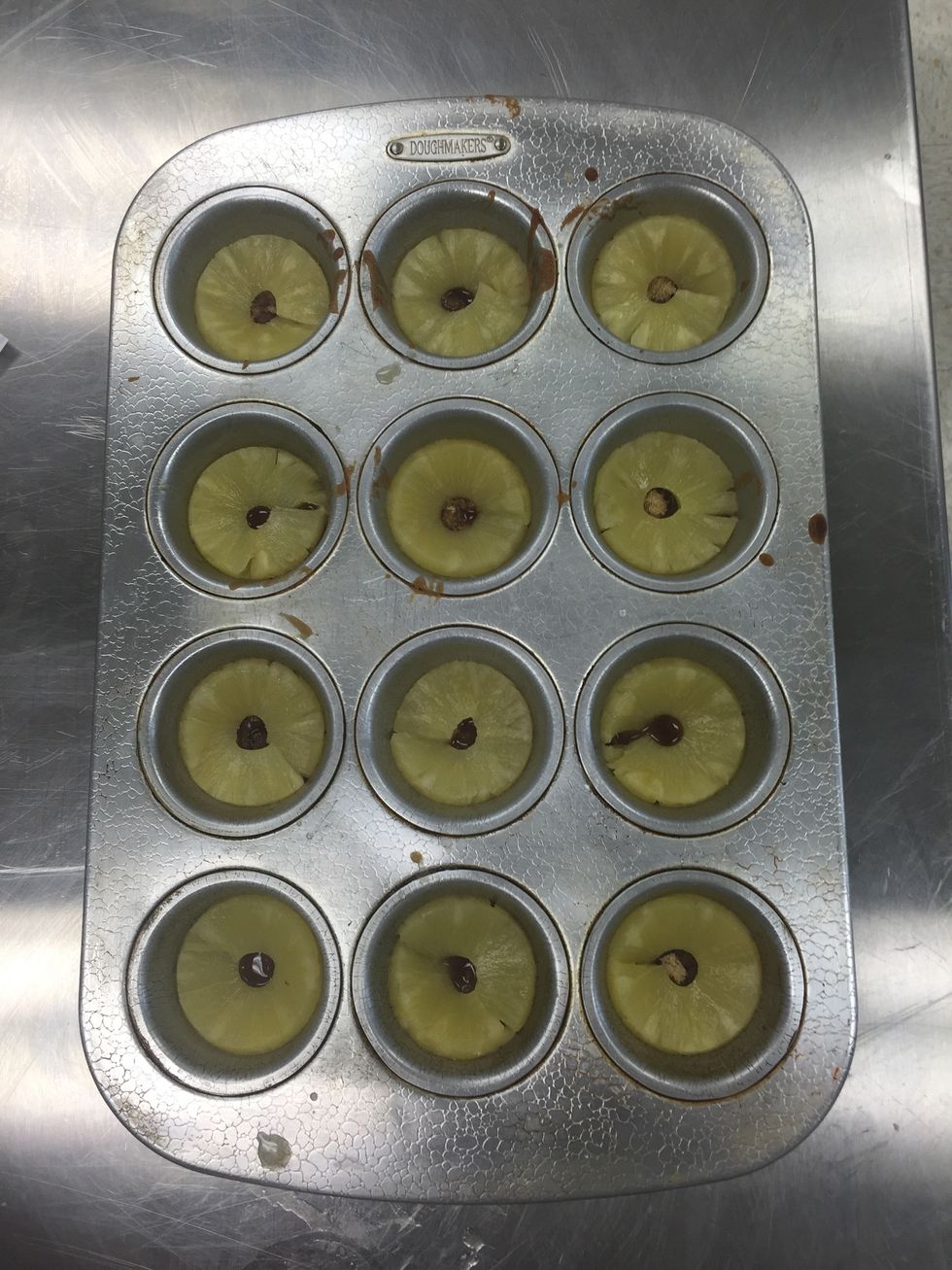 Place a pineapple ring in each cup. A wedge may need to be cut out in order to make them fit.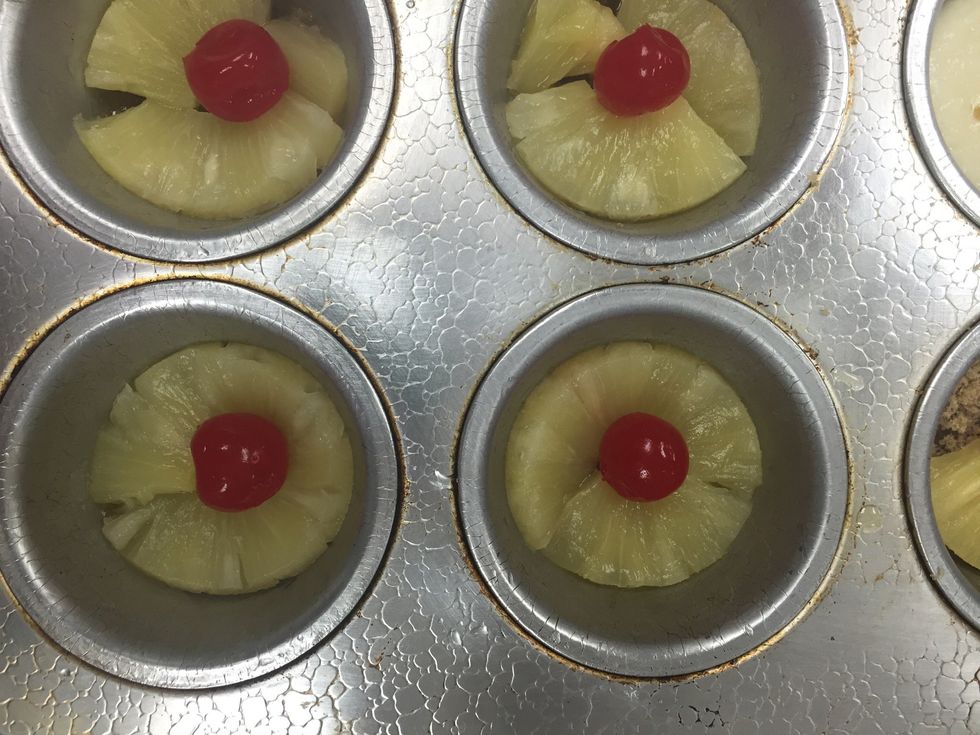 Put one maraschino cherry in the center of each ring.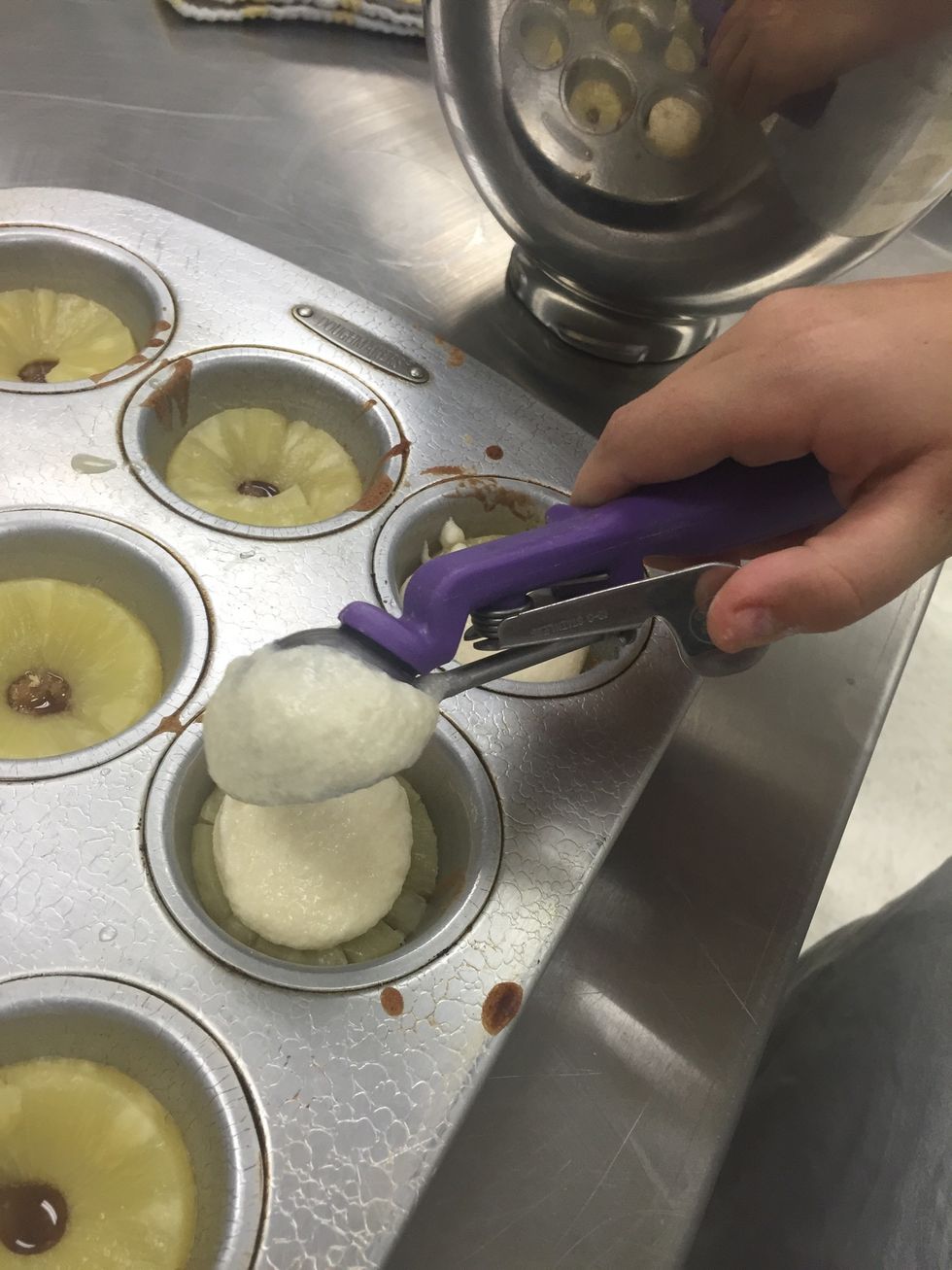 Put cake batter in each cup. If using the cake recipe given, fill cups all the way. If substituting a boxed mix, fill muffin cups half way.
There may be leftover ingredients; we had enough to make another 9 inch cake.
Bake for 30-35 minutes and remove to let them cool.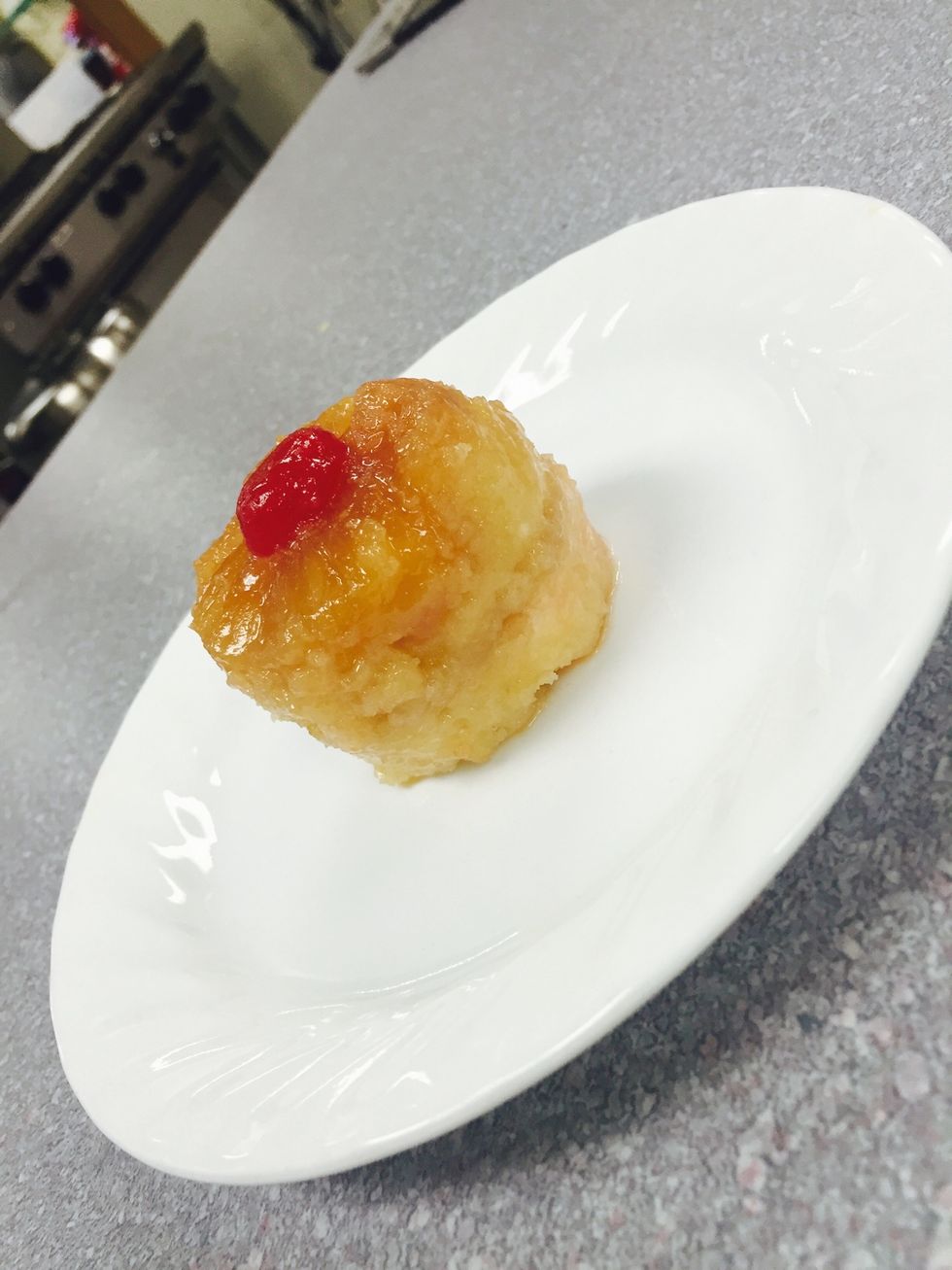 Once cooled, flip them out of the muffin tins and plate. Enjoy!
57.0g Melted butter
165.0g Brown sugar
24.0oz Pineapple rings
12.0 Maraschino cherries
4.0oz Pineapple juice (from cans)
227.0g Unsalted butter
402.0g White sugar
2.0 Eggs, separated
22.0g Pure vanilla extract
256.0g Cake flour
22.0g Baking powder
1.0pch Salt
8.0oz Buttermilk