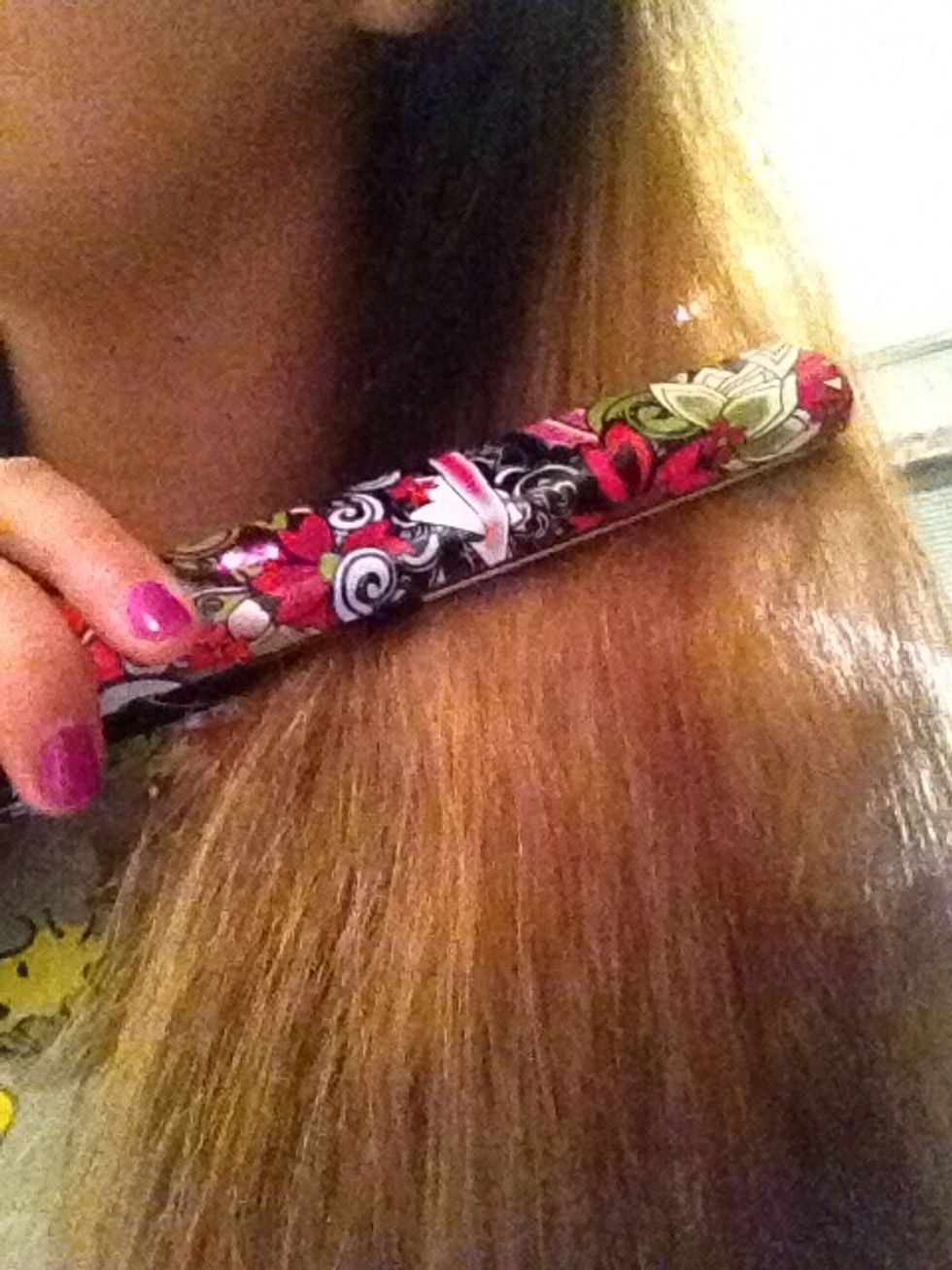 So, this is optional, but for better results you can straighten your hair
Put all your hair in a high ponytail at the top of your head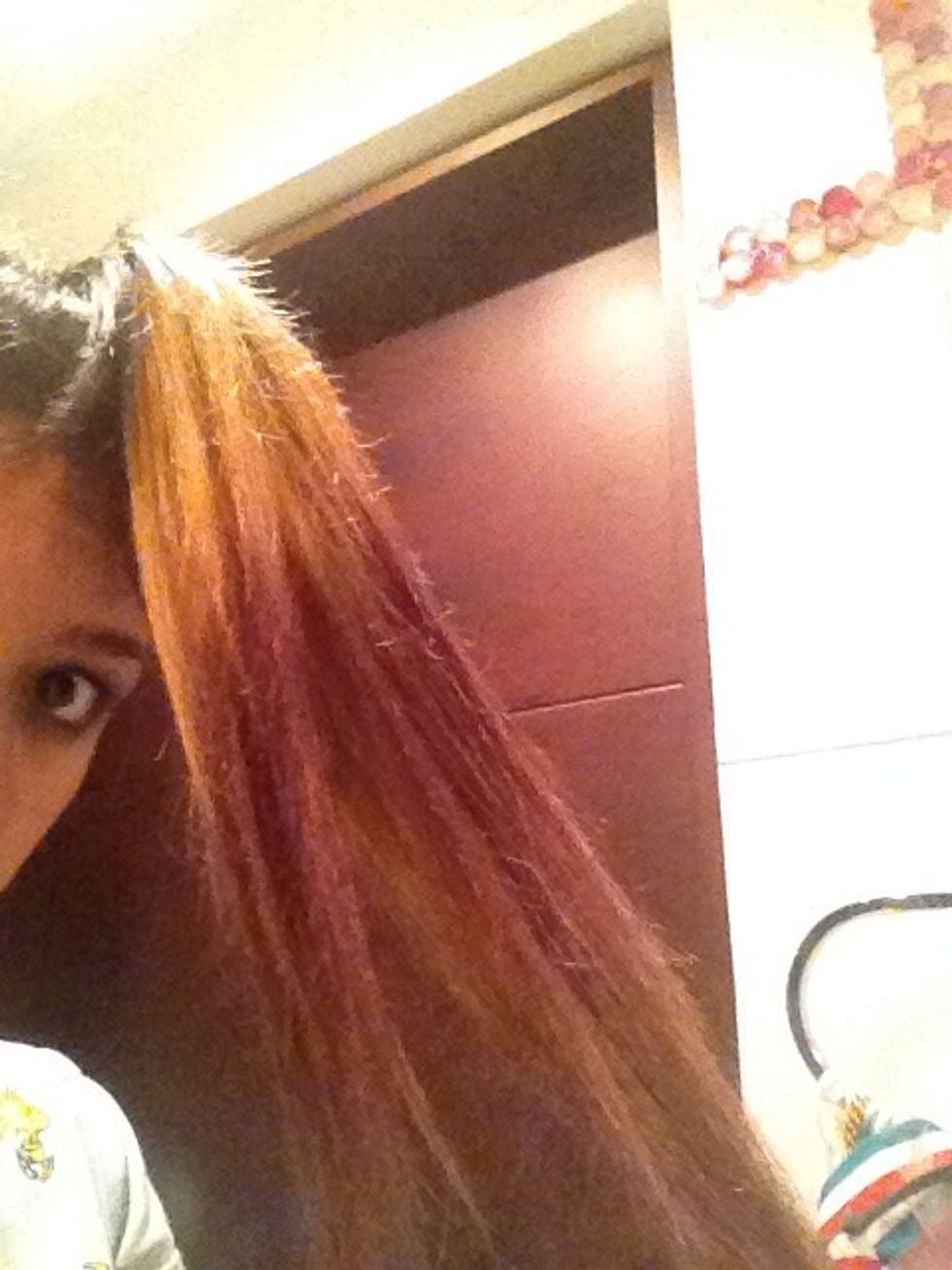 Put the ponytail in font of your face
I have too much hair, so I had to split it in two.
Then you just start curling!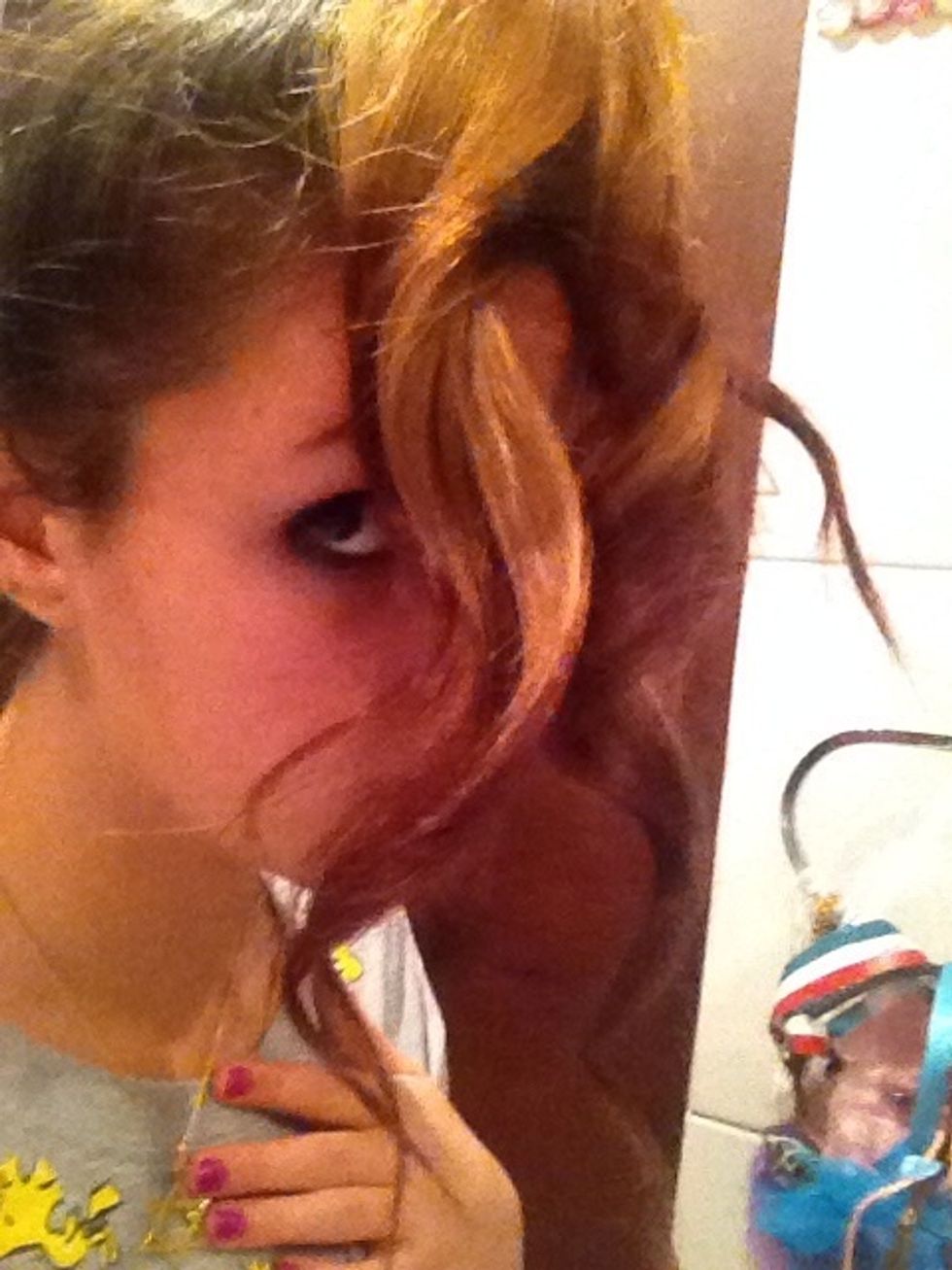 The first half ... (My eye ! lol)
That's the first and second half together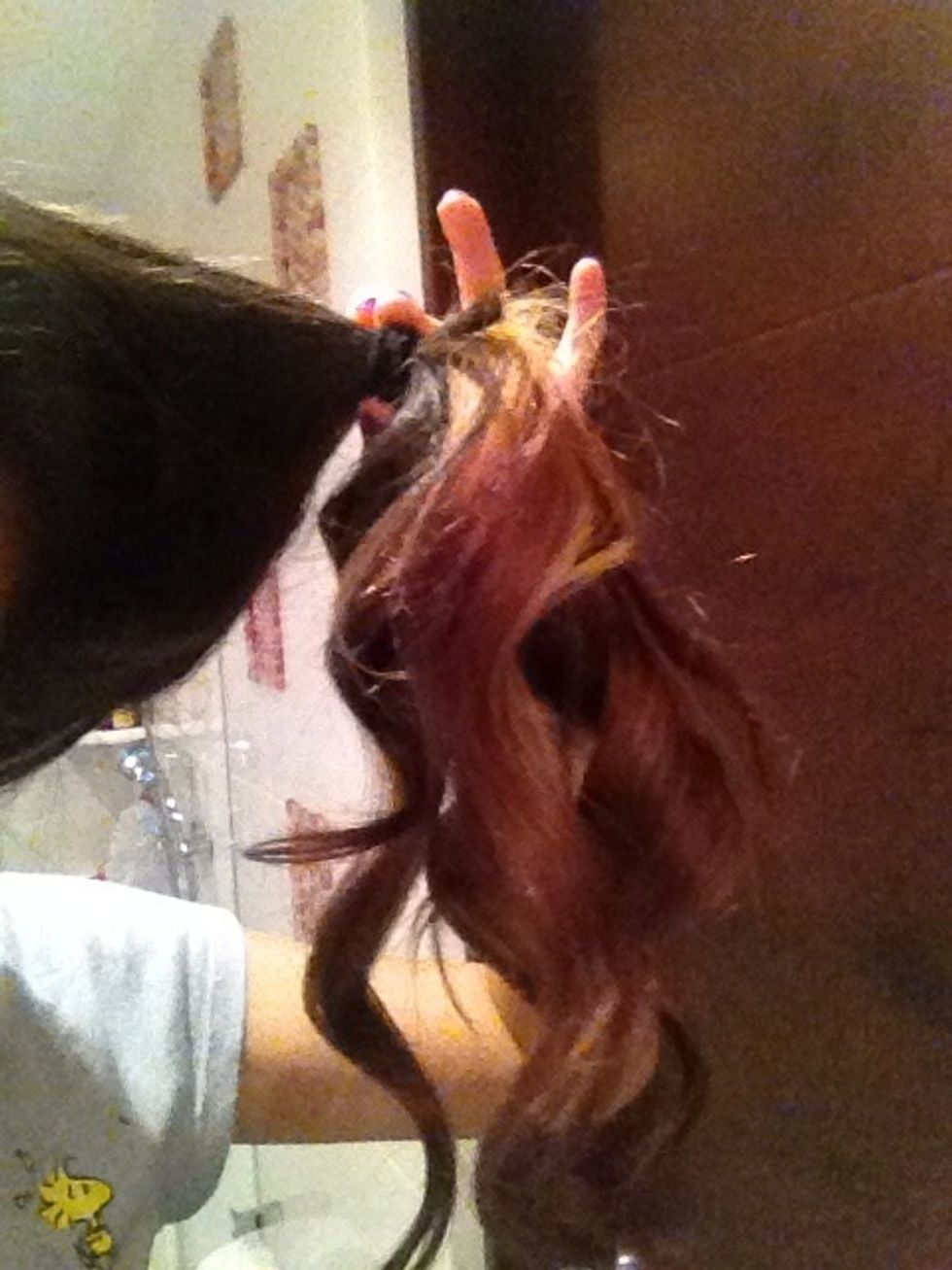 Pull the ponytail out. So here's when the "curls" turn into waves
Run your hair through them, so they look more natural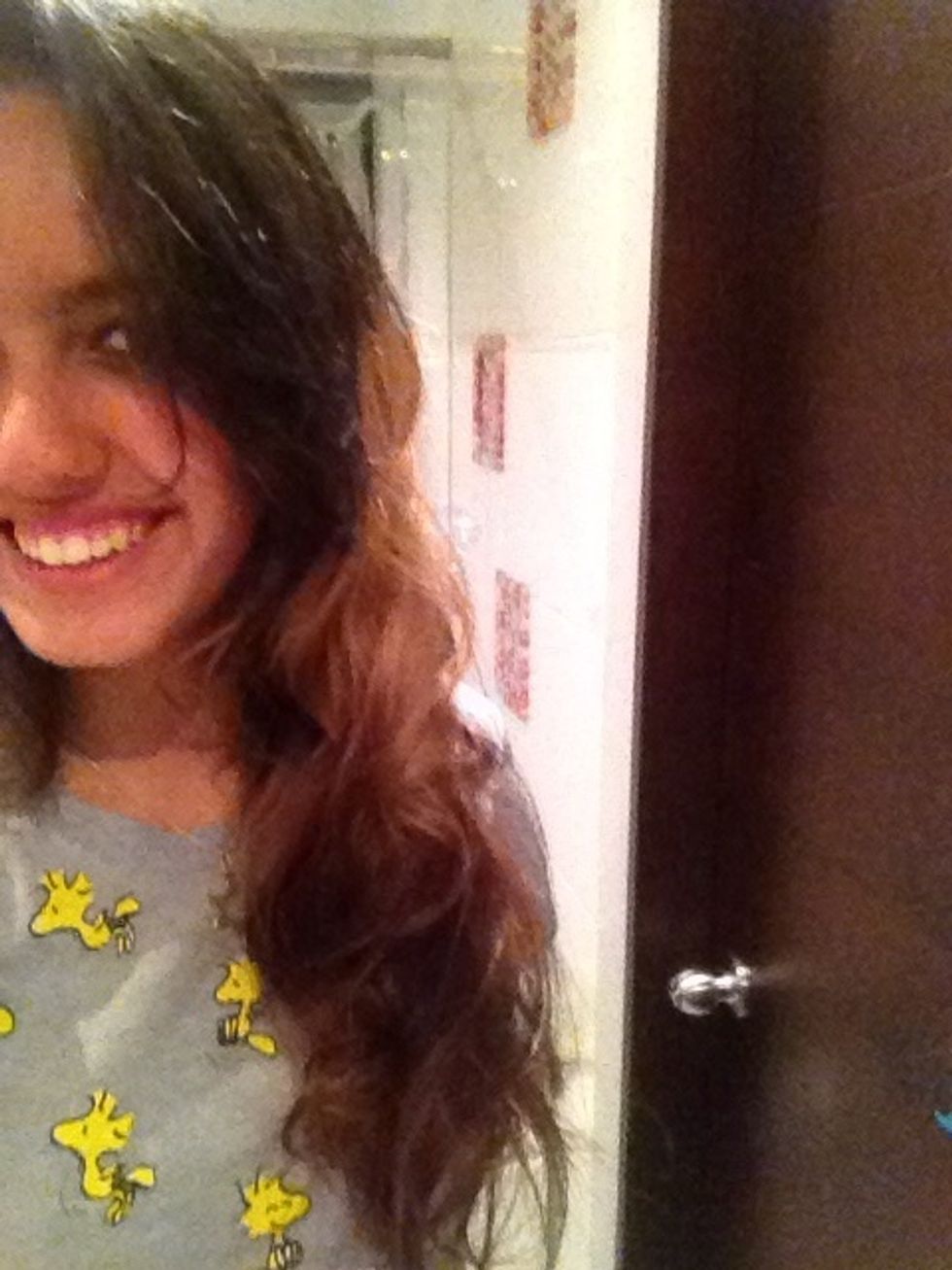 And done!
Please like and comment if it worked for you! Thanks for reading!
Curling Iron
Ponytail
Straightener