Create Mechanical Meadow Art Journal Page With AA
12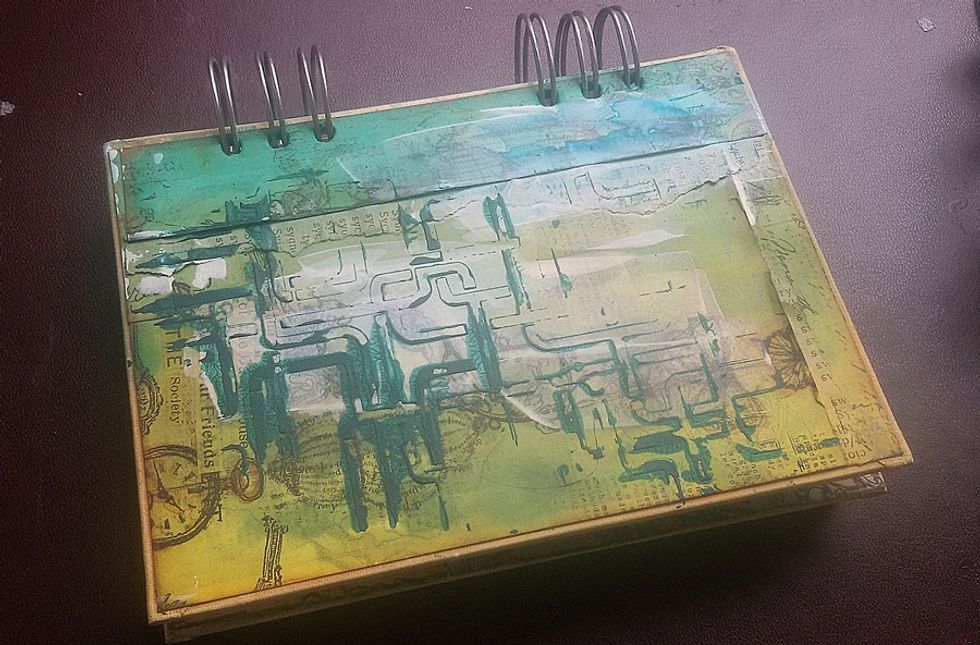 Start with Art journal base.I choose one of one prepared previously. I created it a few weeks ago. I used Peacock Feather and Glorious,some paper scraps, gesso, AA Stencil Pipe Dream and Lagoon Velvet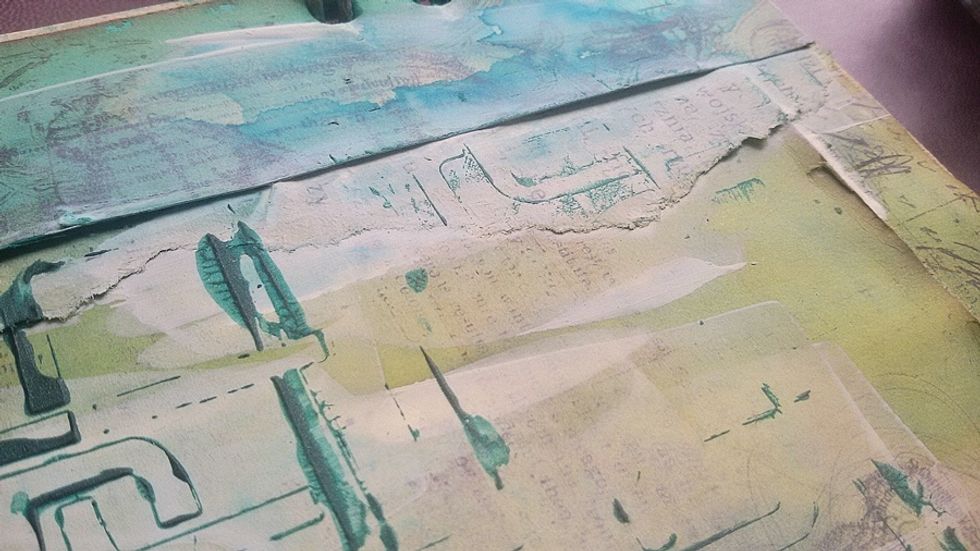 A little sneak peak..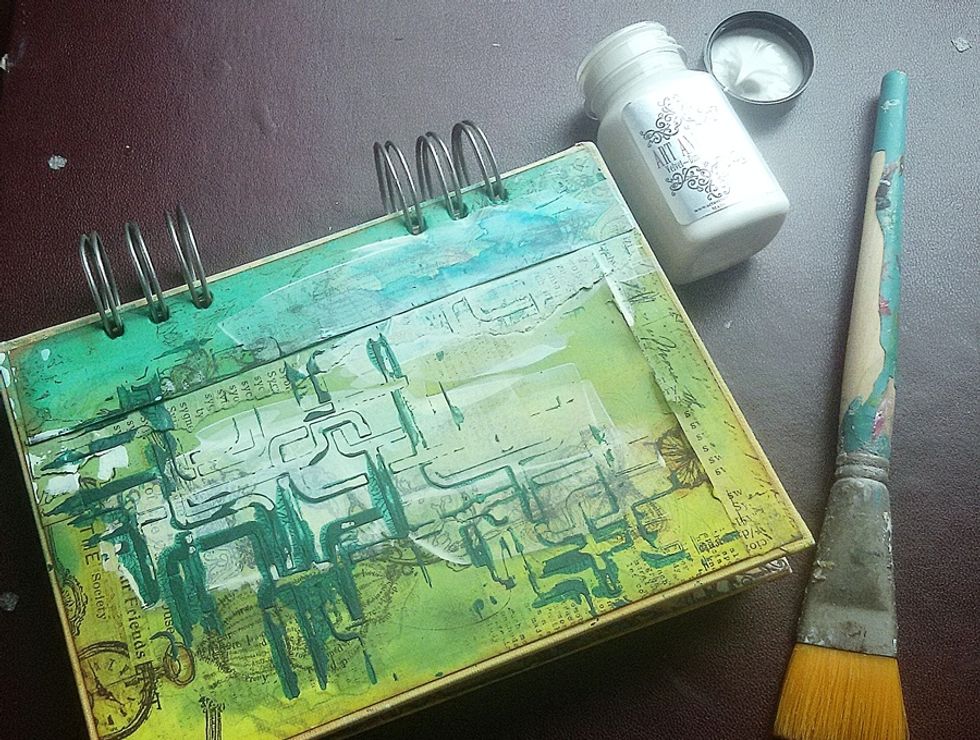 First, use AA Cotton...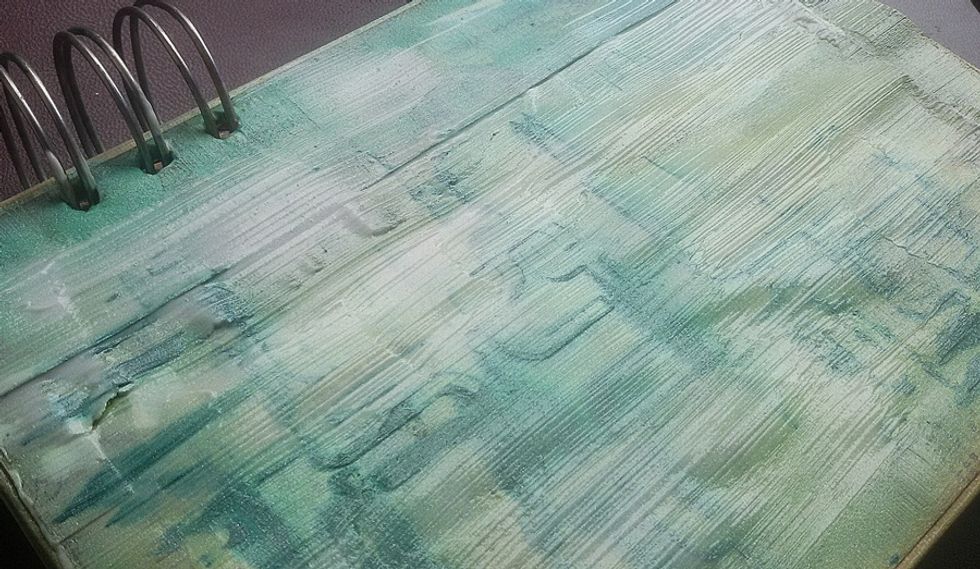 Cover all page, to add smooth effect and some shimmer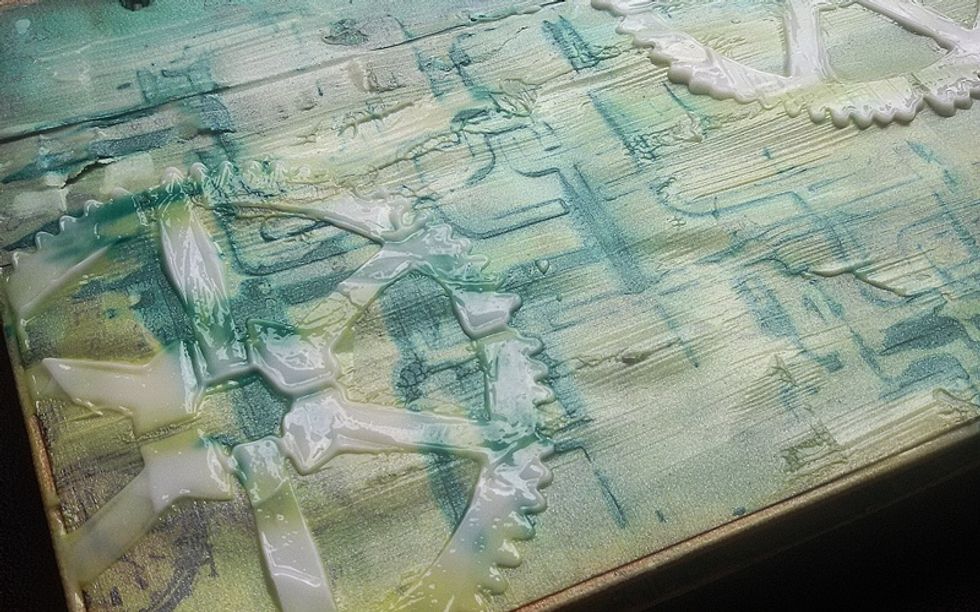 Next, Create some texture with Tick Tock Stencil and gel medium. Let it dry...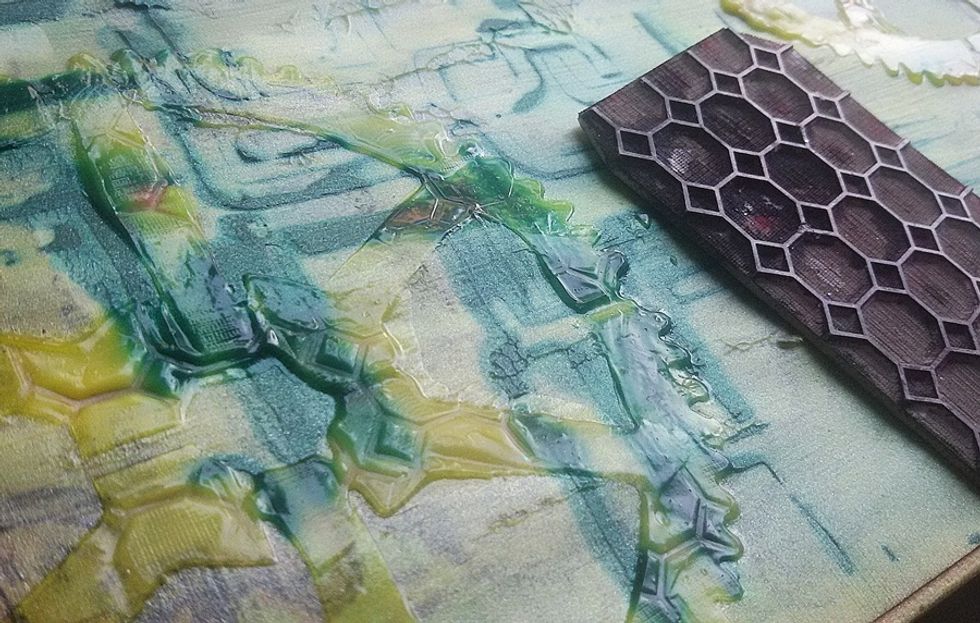 Stamp a little bit with dry stamp on the gel medium texture.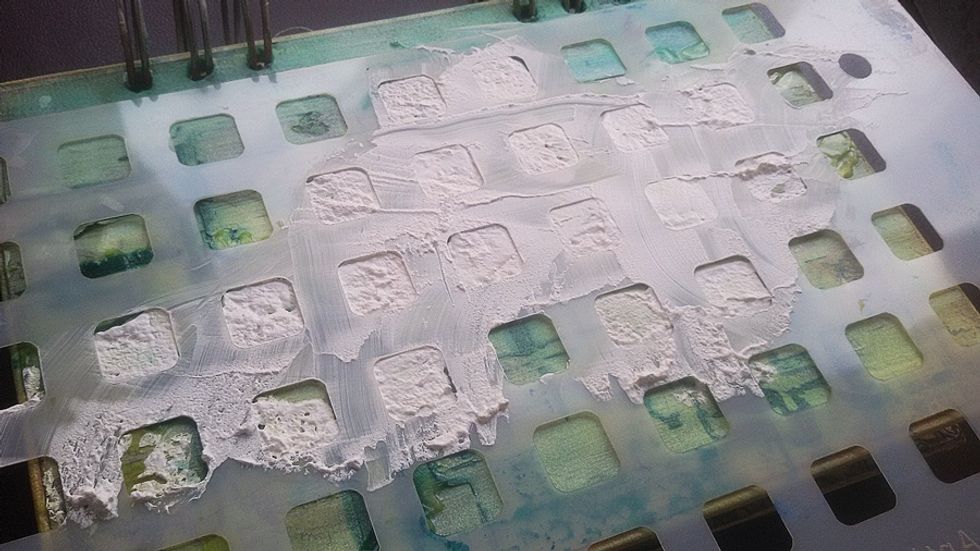 Next more texture with gesso and Off the Grid stencil
Prepare mechanicals chipboard. Cut some parts of it.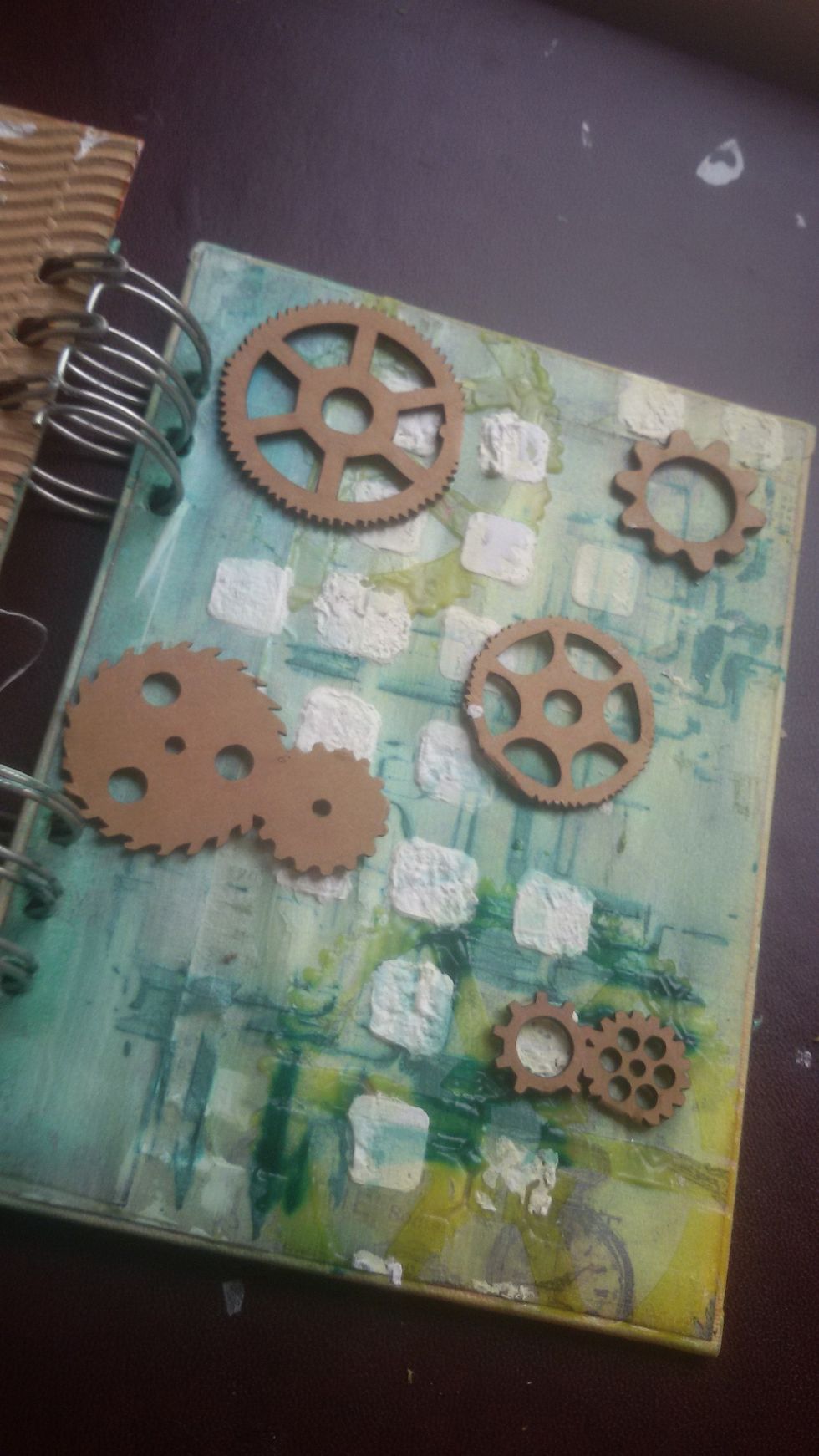 Put them on the page to see how it fits together...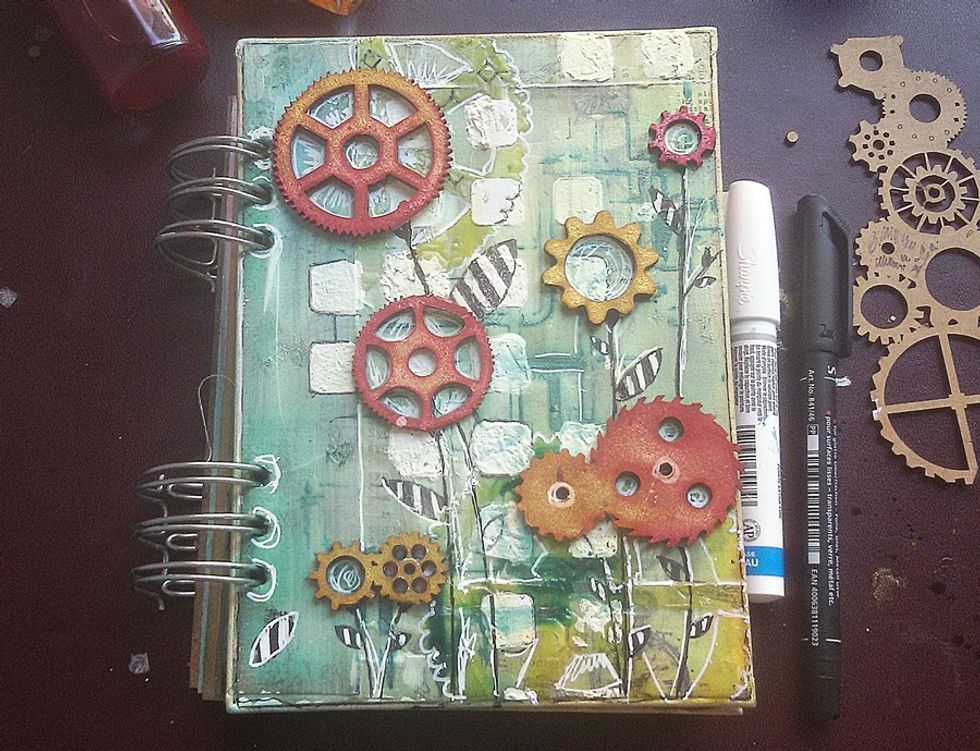 Paint them with Minxs: Indulgence and Allure to create flowers ;) Add some doodle steams and leaves. Create more doodling here and there if you like it.
In the end add some splash with Minxs.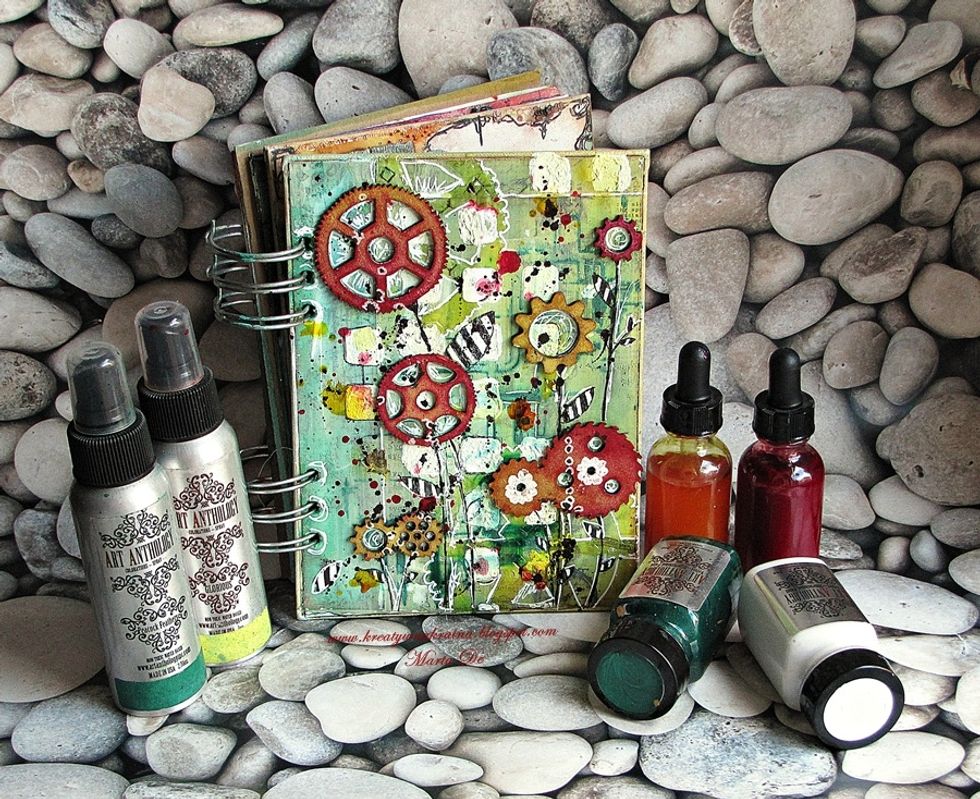 It's finished.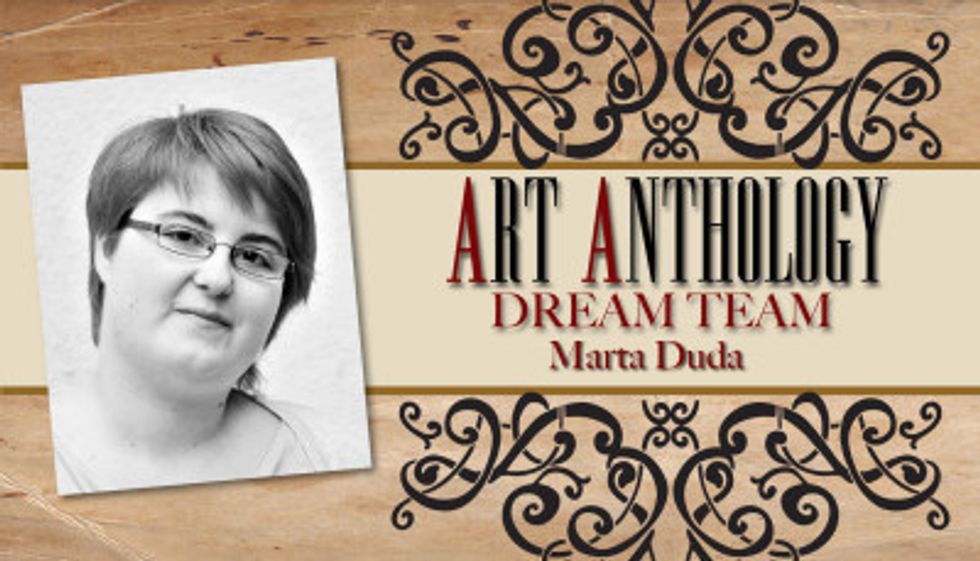 Thank you for stopping by, Marta De :)
Art journal base
Gesso
some paper scraps
Art Anthology VELVETS: Cotton and Lagoon
AA Colorations: Peacock Feathers, Glorious
AA MINXs : Allure and Indulgence
Black Pen and White Sharpie
Gel medium
some favorite stamps
AA Stencils : Tick Tock, Off the Grid, Pipe Dream
Mechanical chipboard from Melissa Frances
Art Anthology
Art Anthology is a manufacturer of dimensional mediums.\n\nCome chat with us in our Facebook Group: Art Anthology Adventures in Art