How to create matt gradients without matt nail polish
Create Matt Gradients Without Matt Nail Polish
2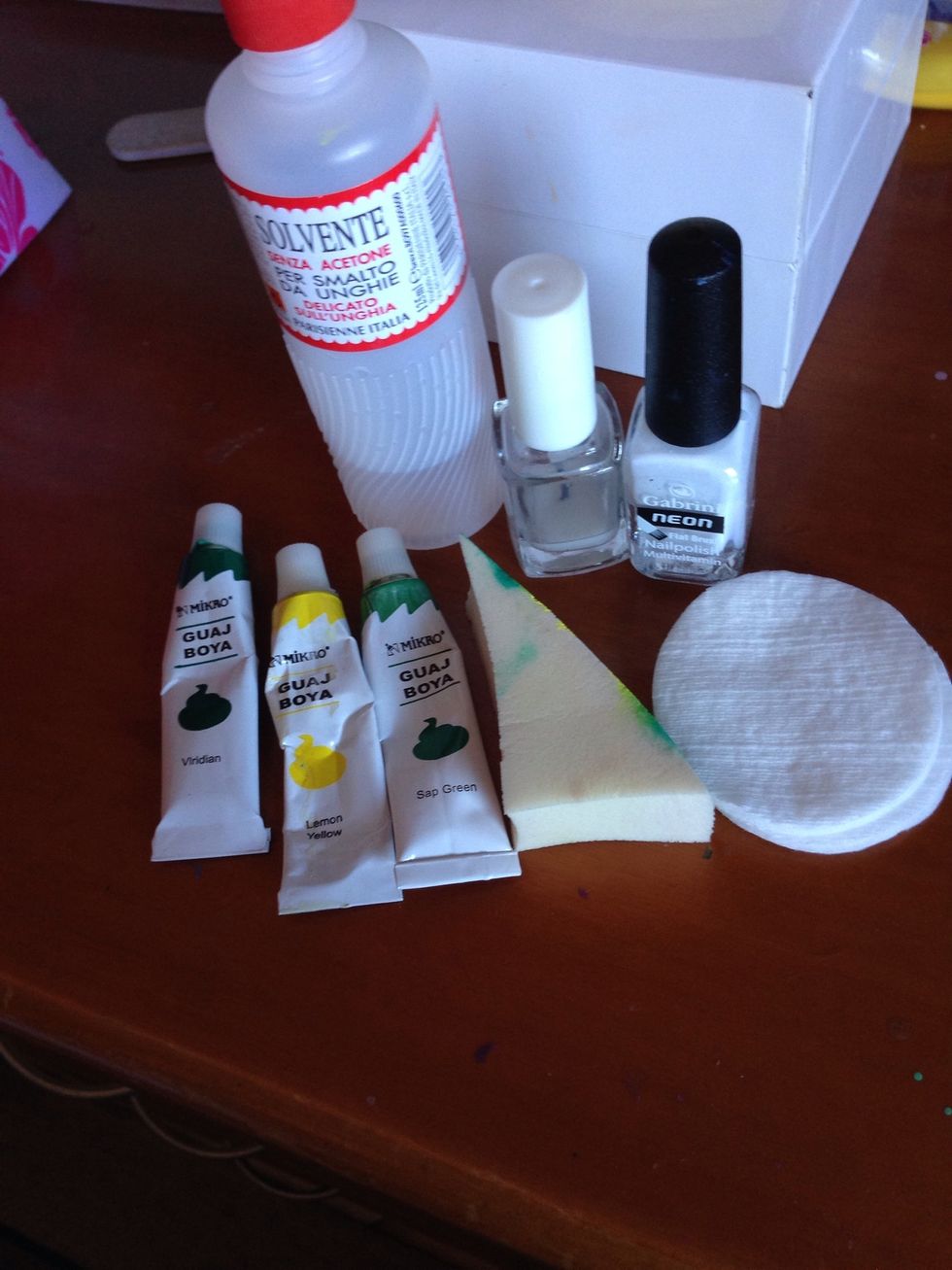 Supplies are ready!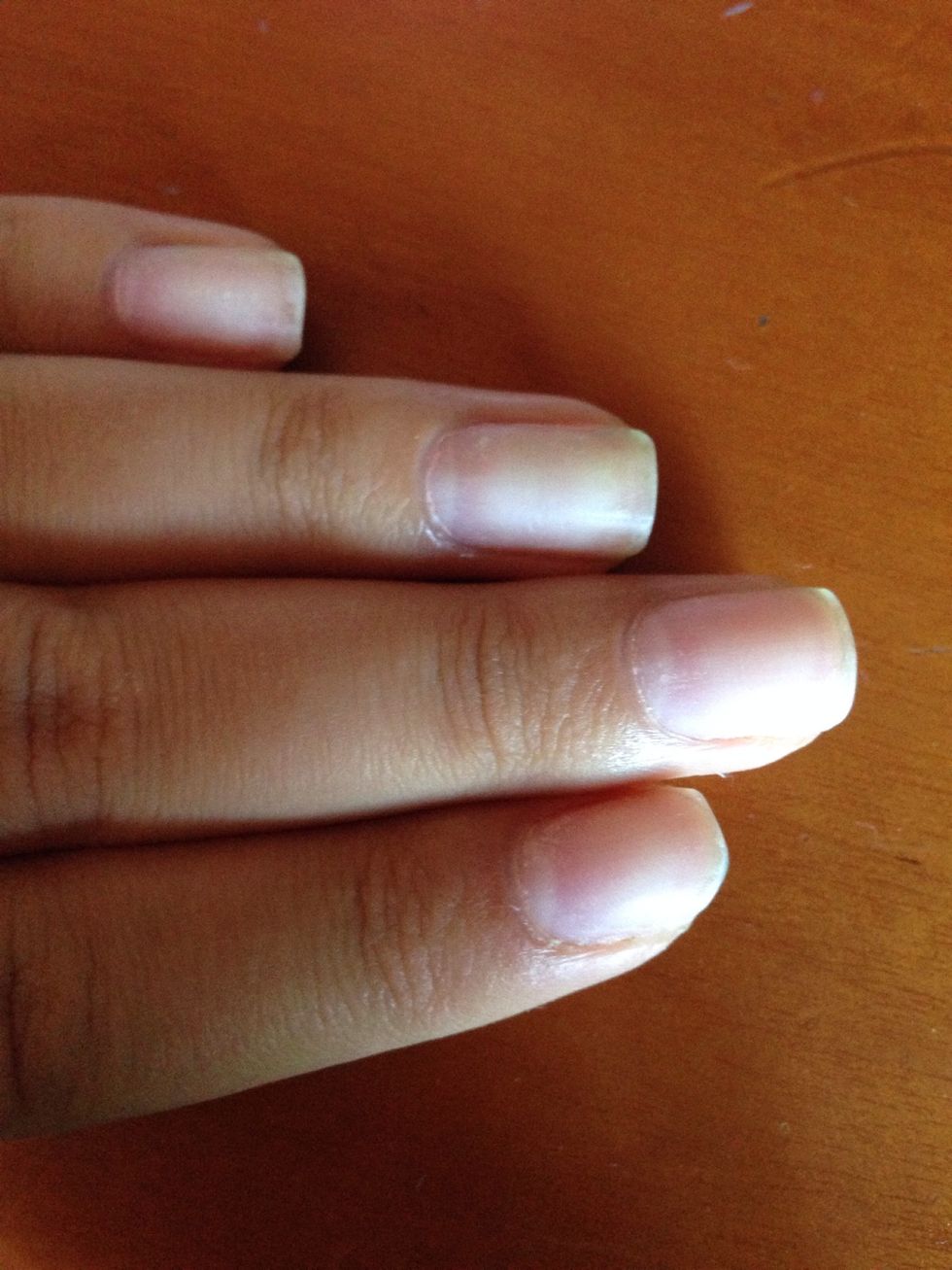 Start with clean nails.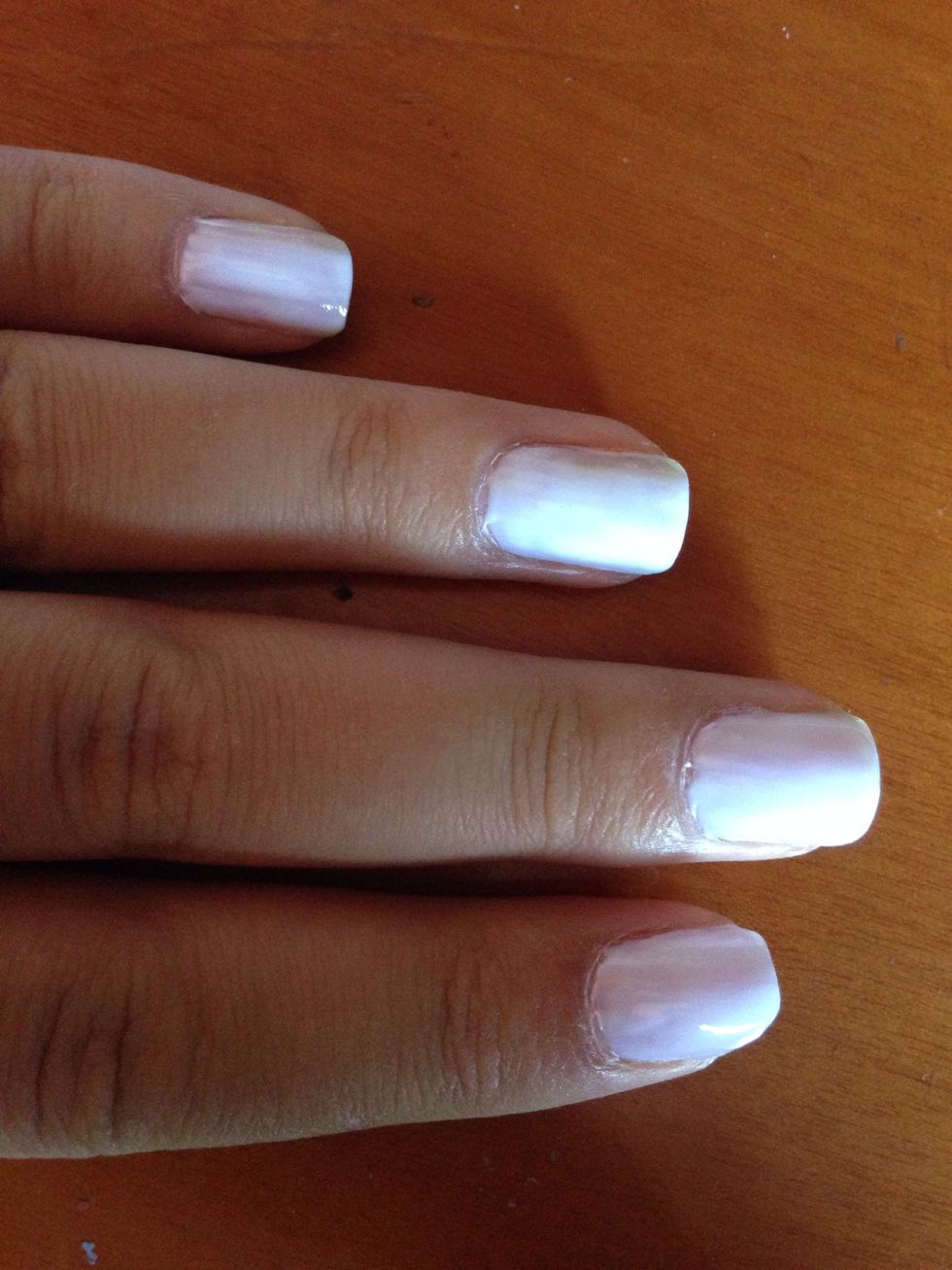 Paint a coat of white polish. Let it dry.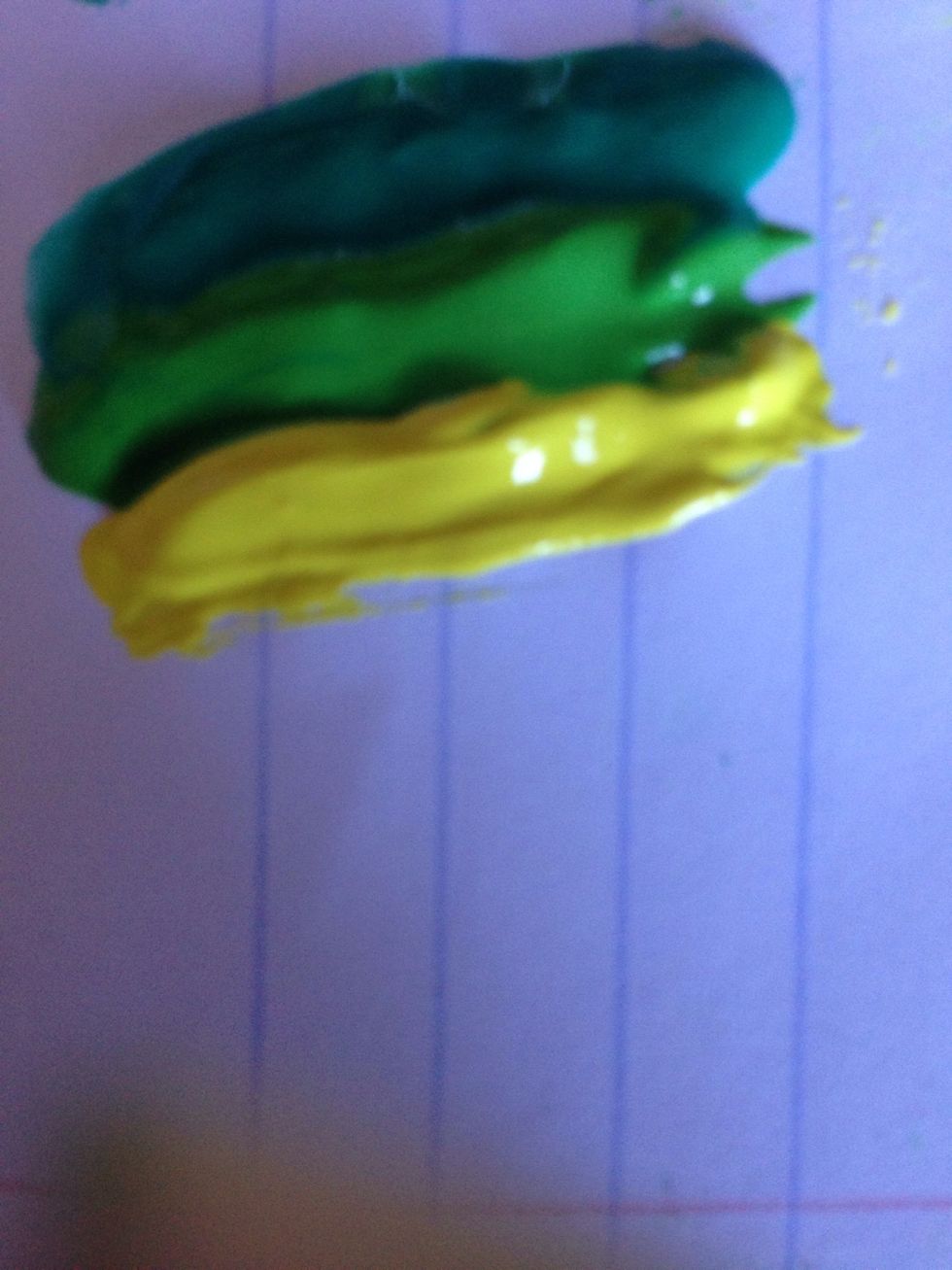 On a piece of paper put the acrylik paint in this way and dab the dponge on it.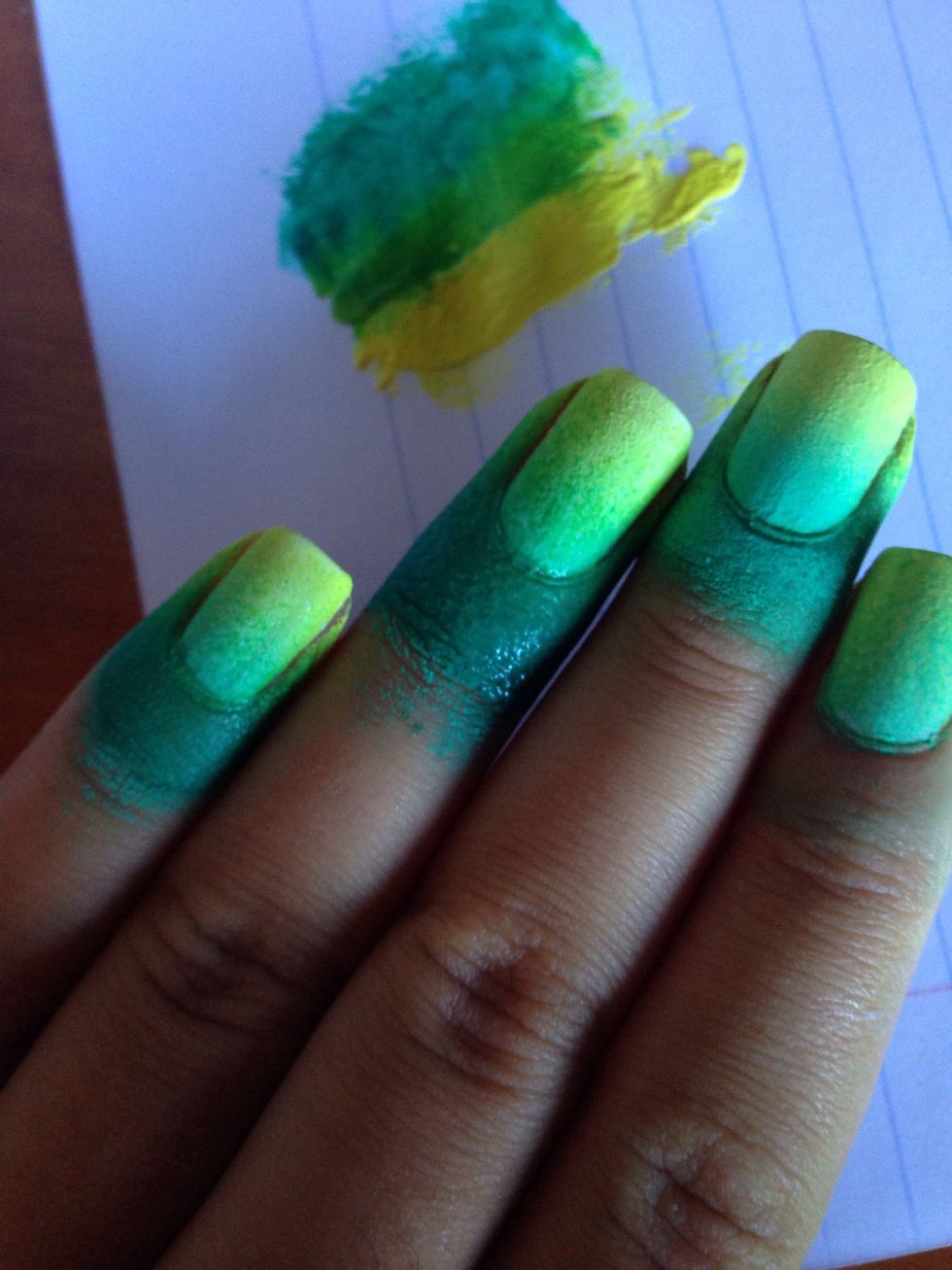 This is how it looks with one coat. Clean up the edges.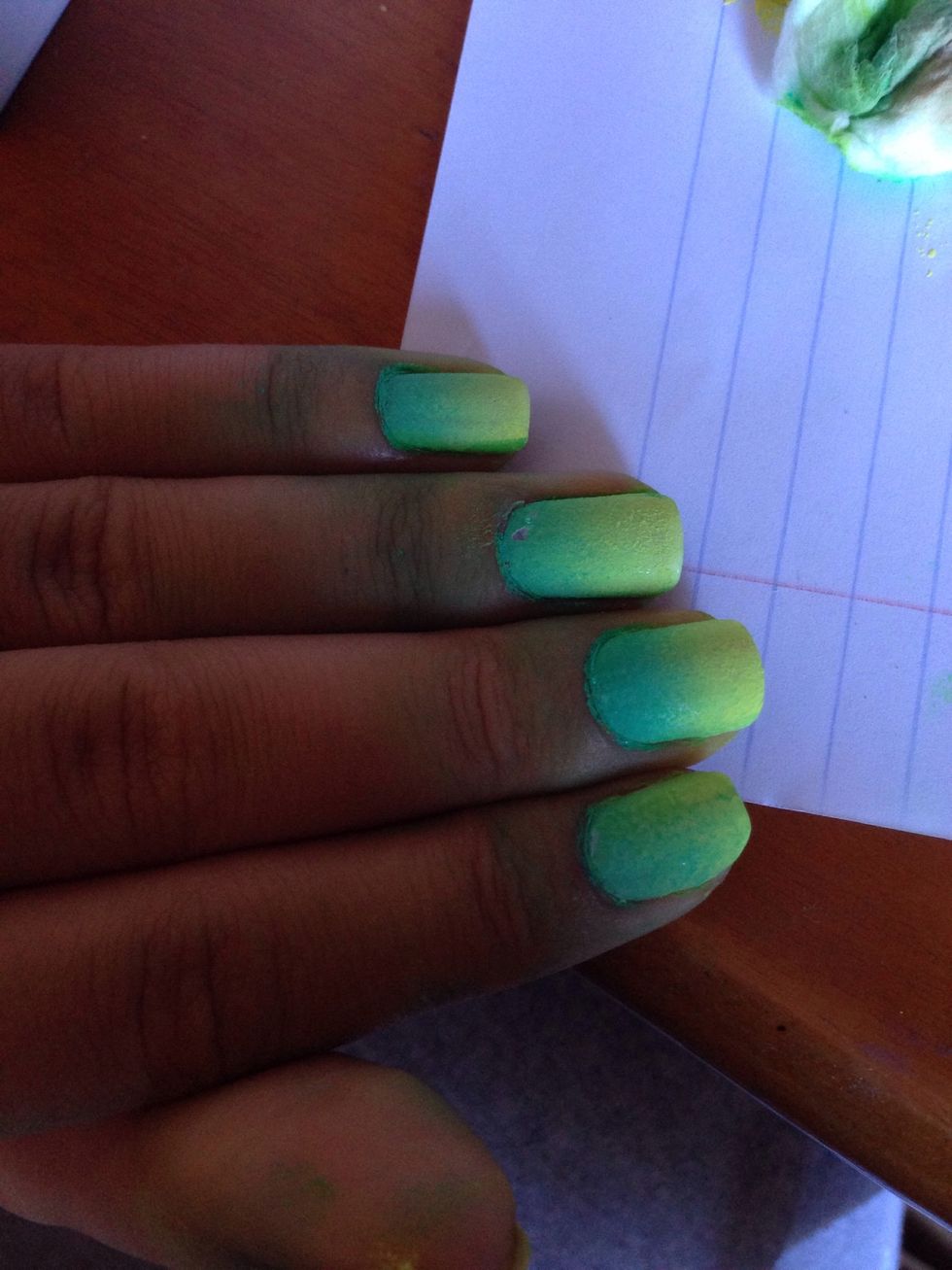 You can leave it like this or you can apply a second coat doing the same thing.
I applied a second coat , cleaned the edges and this is the finished product.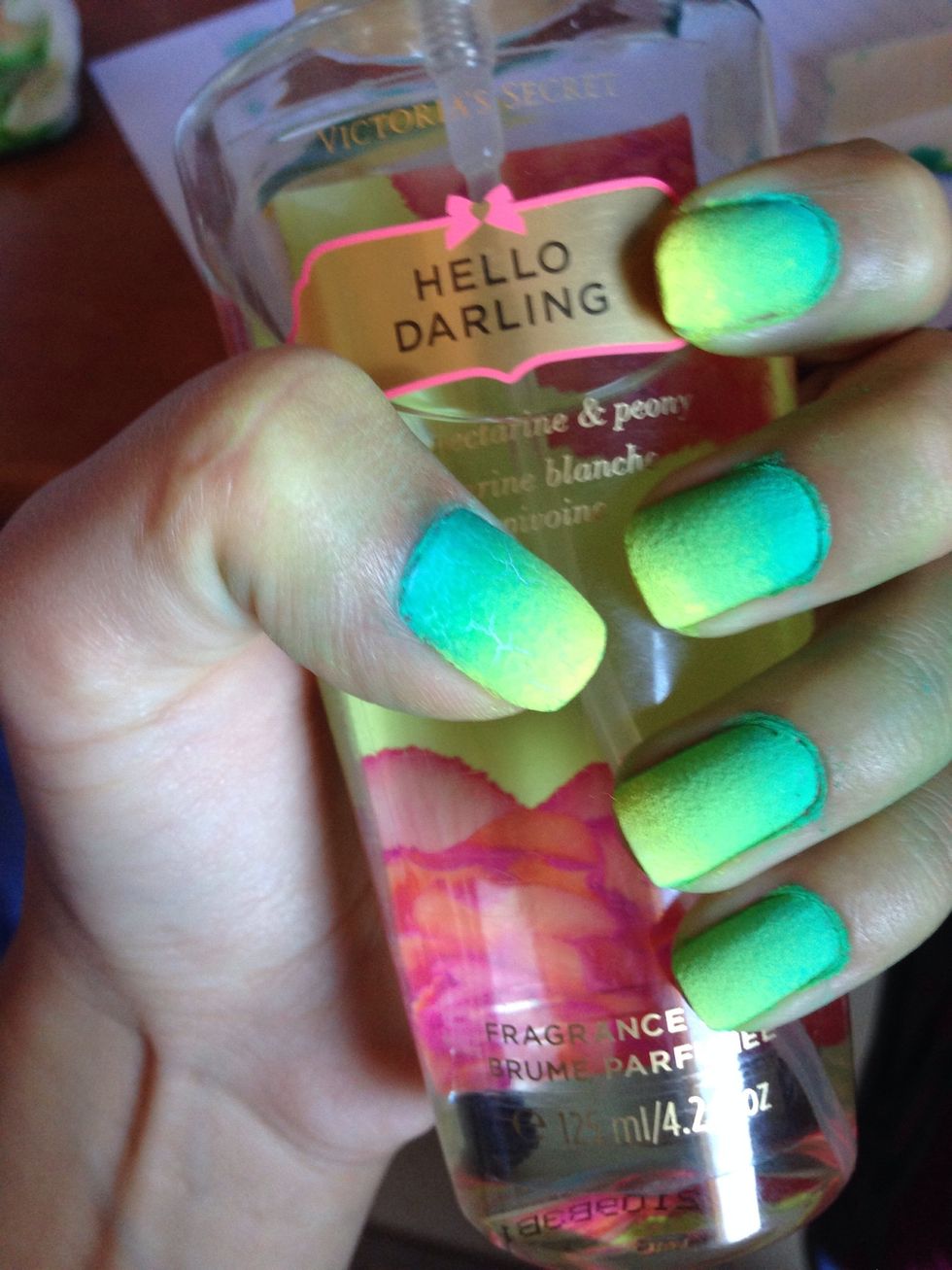 The only bad thing about this is that it does not last without a top coat.you can add a matt top coat to it and it would look perfect but I didn't have one do i kept it like this. Hope u try it.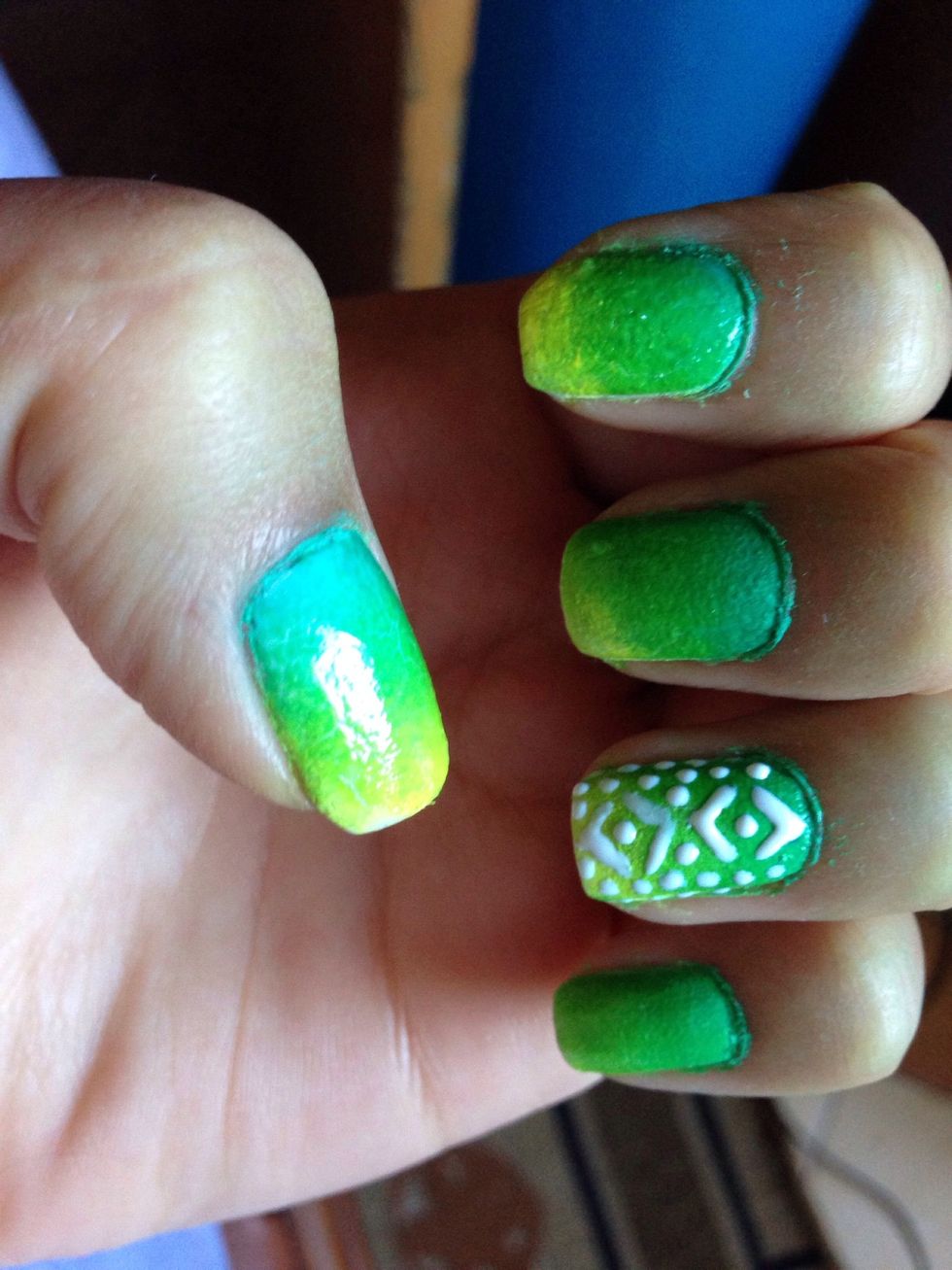 Or you can also add a normal top coat and do a design on one finger to make it a little more complicated.you're done!!
Acrylic paint of your choice 3 colours
Cosmetic sponge
Top coat (optional)
White polish
Cotton pad por clean up
Nail polish remover