Cut six 2 1/2" x 3 1/2" squares as the base of your ATC's.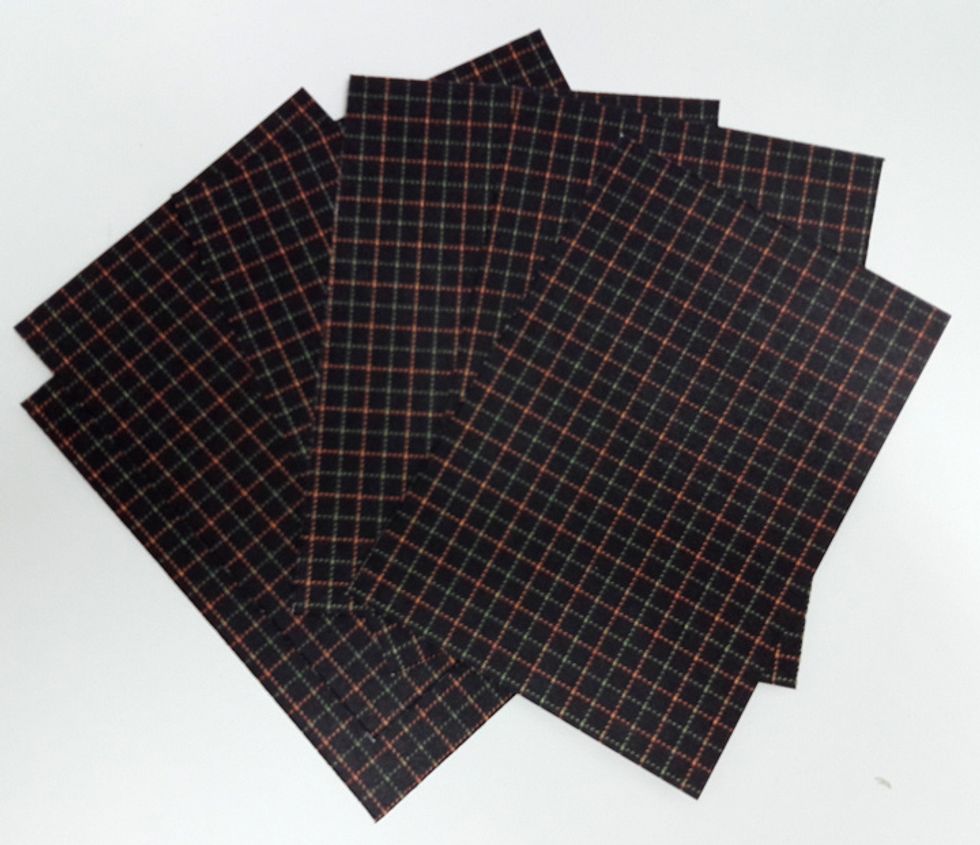 Cut images from the Master Detective paper collection by Graphic 45. Match images with text to create funny ATC's.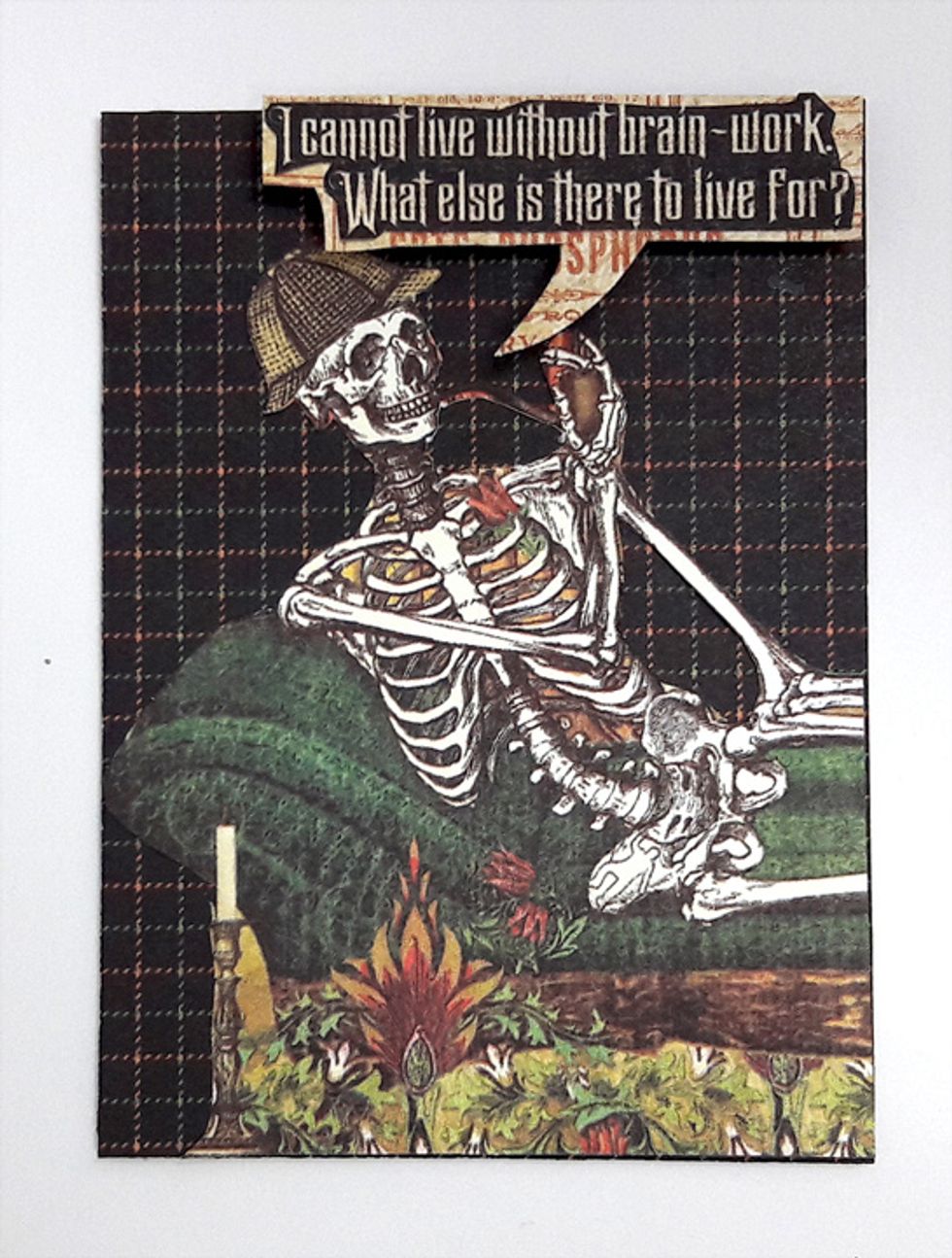 Mix images to create new images like this "skull man". Cut the body and skull and attach together.
Use partial images to tell the story. In this ATC I only used the skeleton's legs.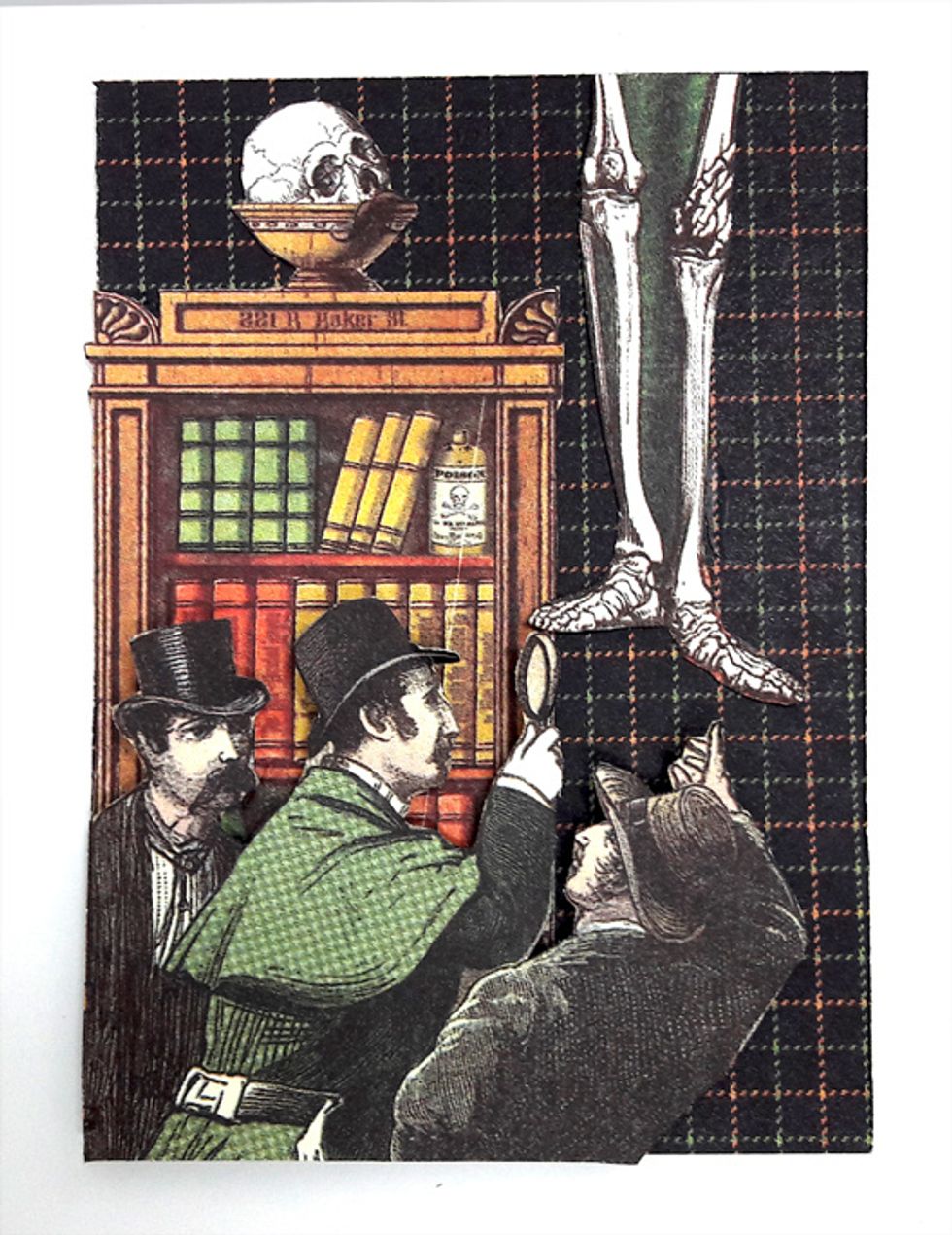 Attach the images to the ATC with foam tape so you'll have a more interesting dimension.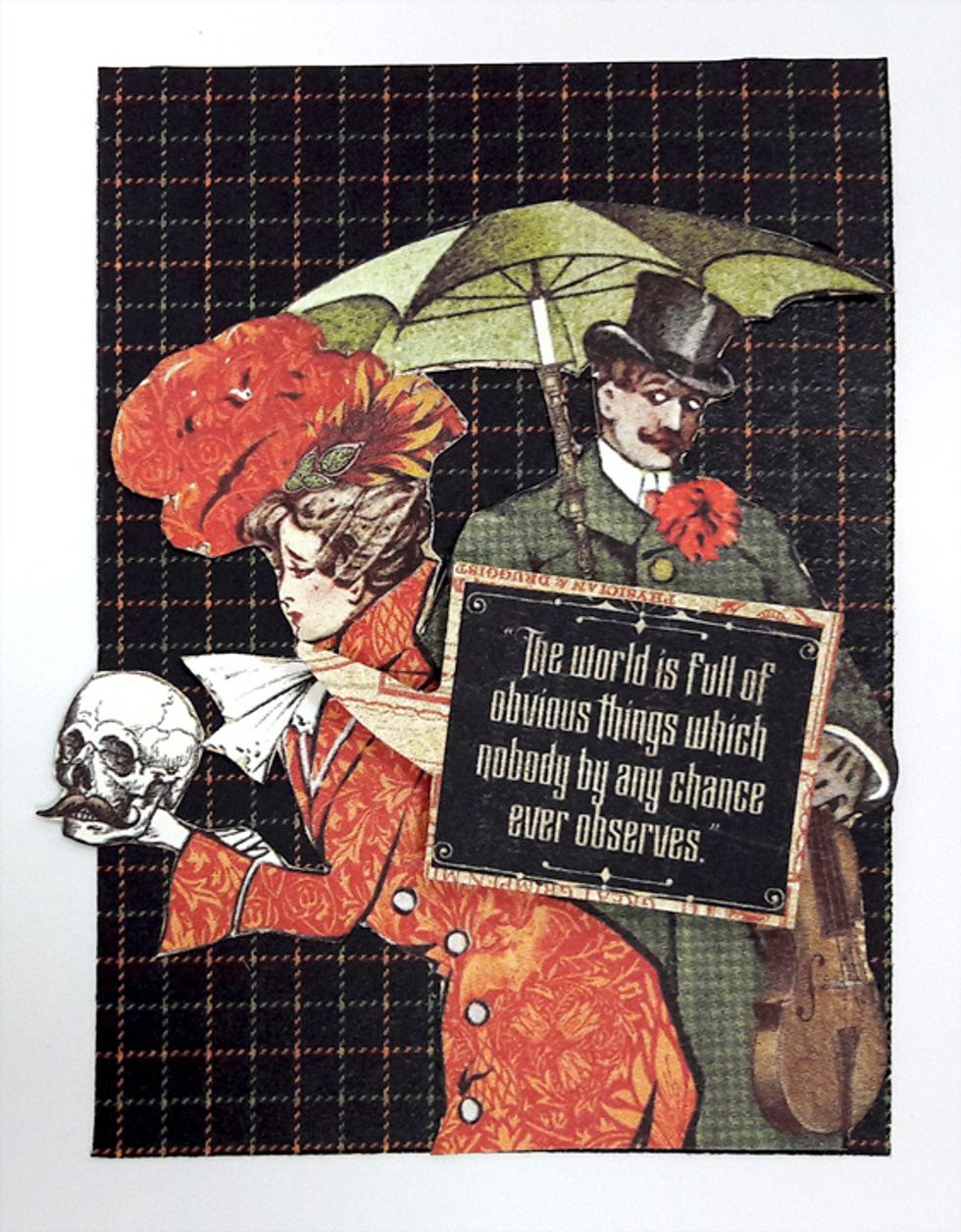 Use the patterns on the papers from the collection to find interesting images to fussy cut.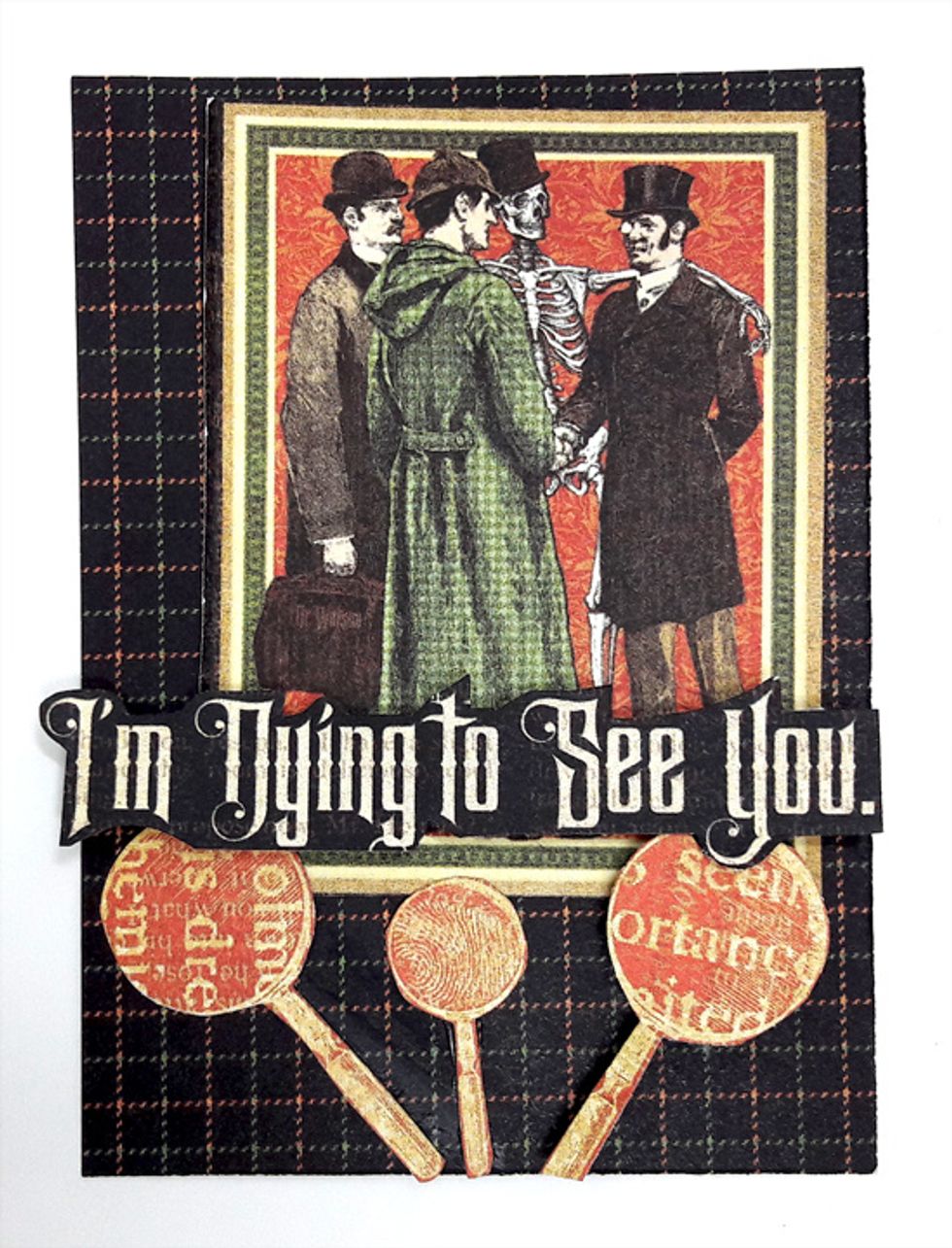 Build a little scene on each card using the different images and text.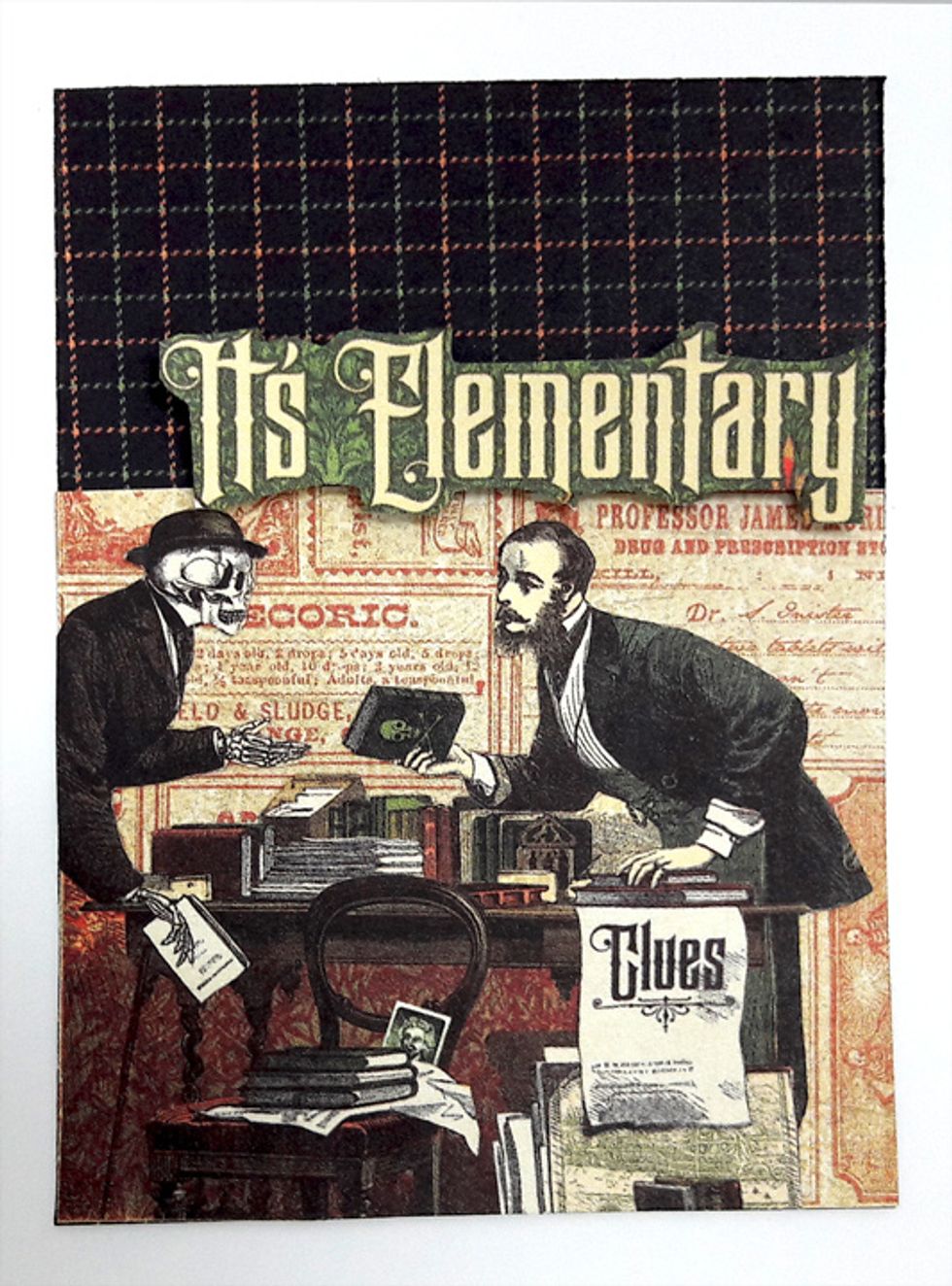 When the ATC's are ready you can start trading!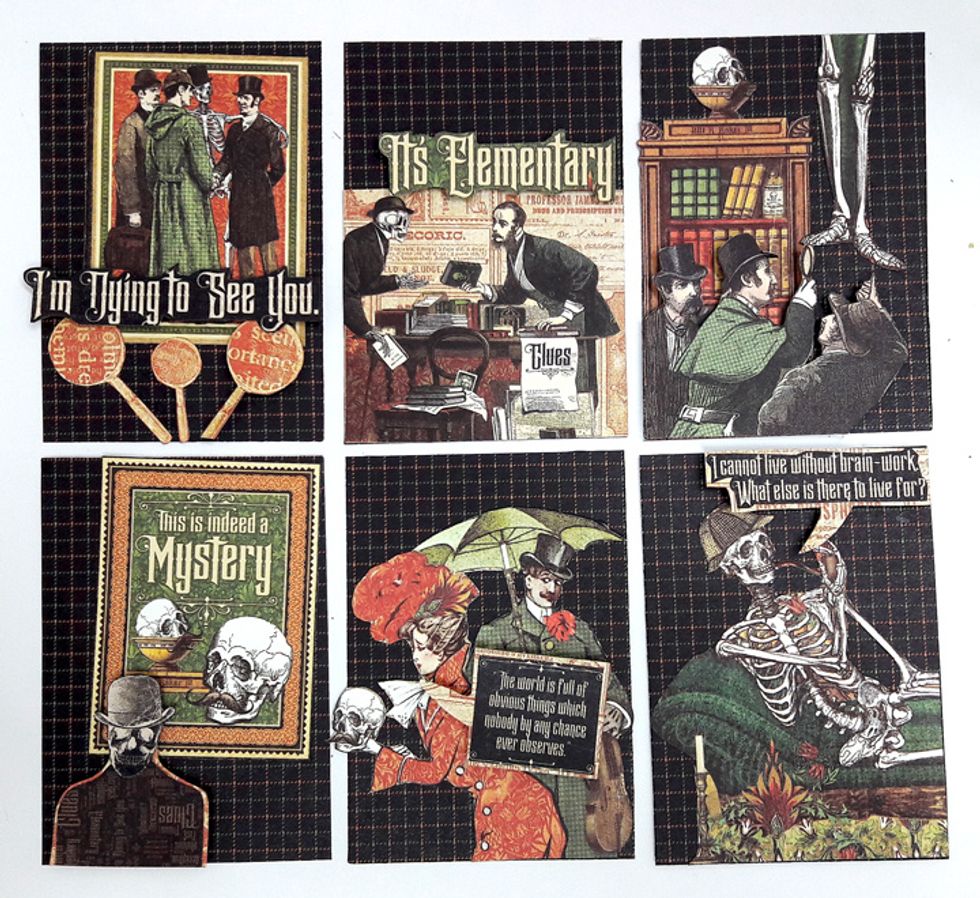 You can even create more...it's fun!!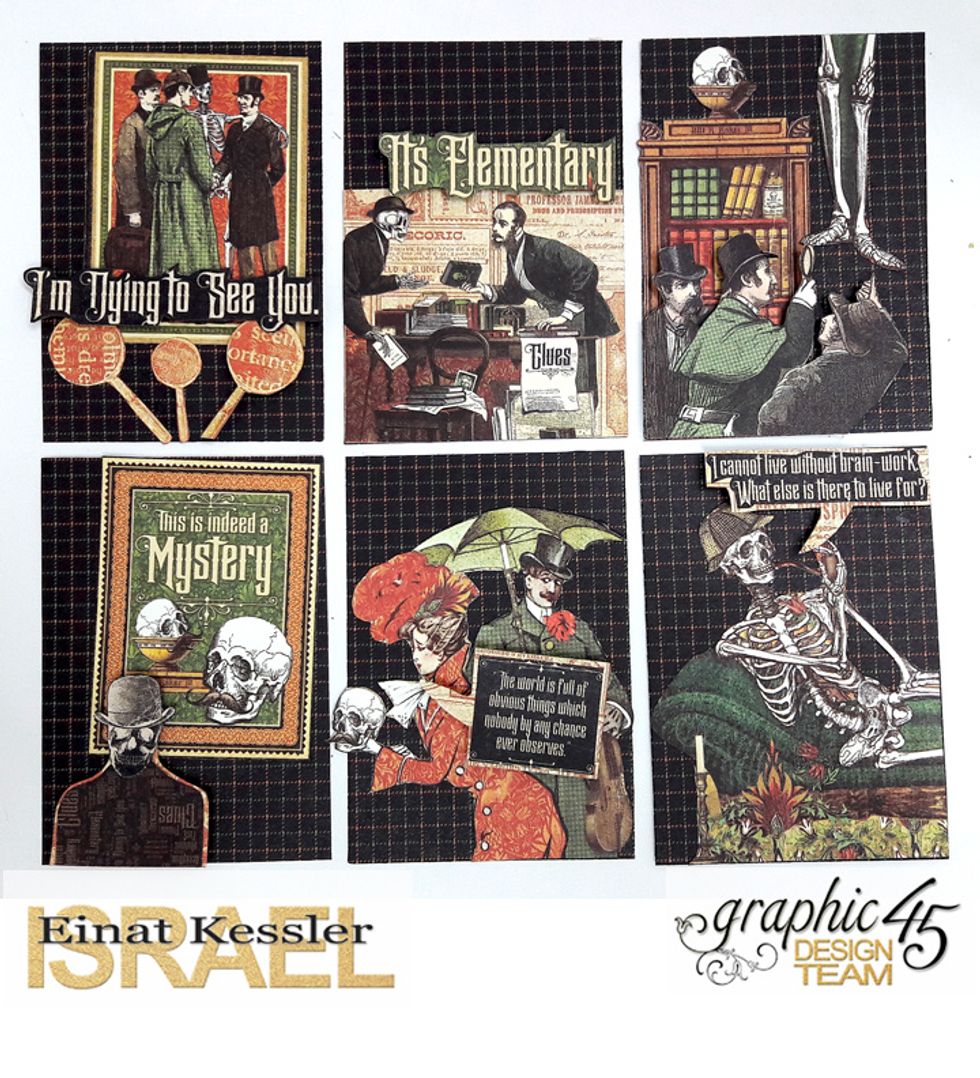 Master Detective papers by Graphic 45