Start with a plain back styrofoam plate.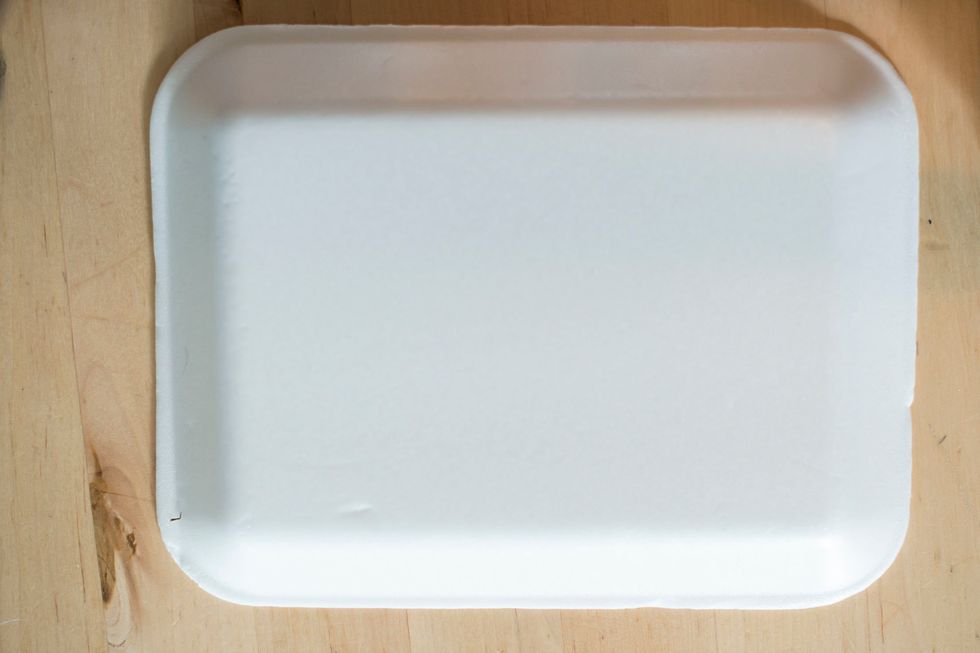 Using a dull pencil with medium pressure, begin to press your pattern into your styrofoam plate. Be careful to not press too hard or you will puncture your plate.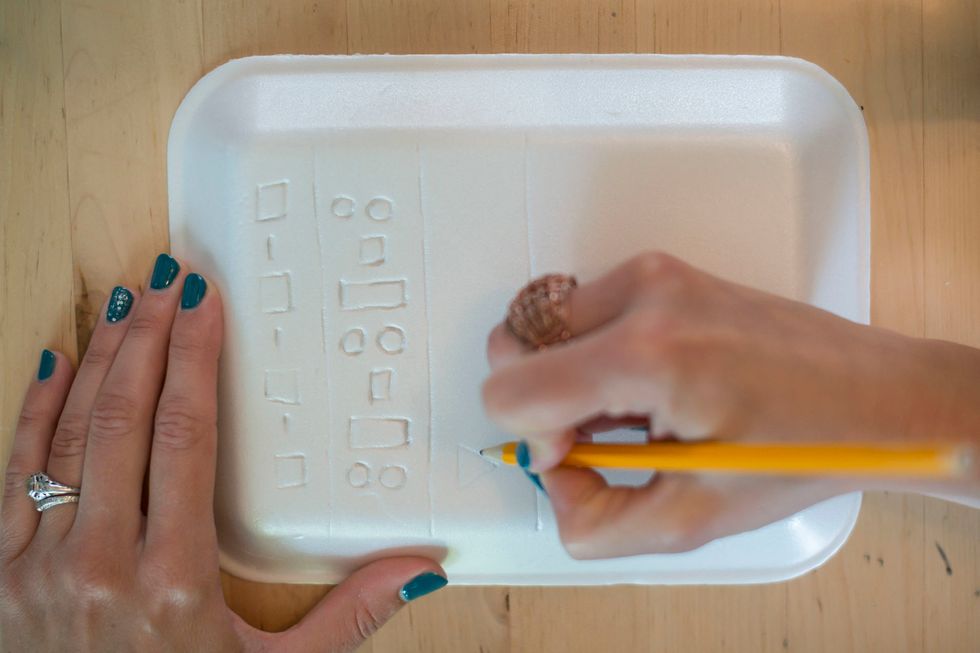 Next, using a cool color scheme or a warm color scheme, color your plate with markers.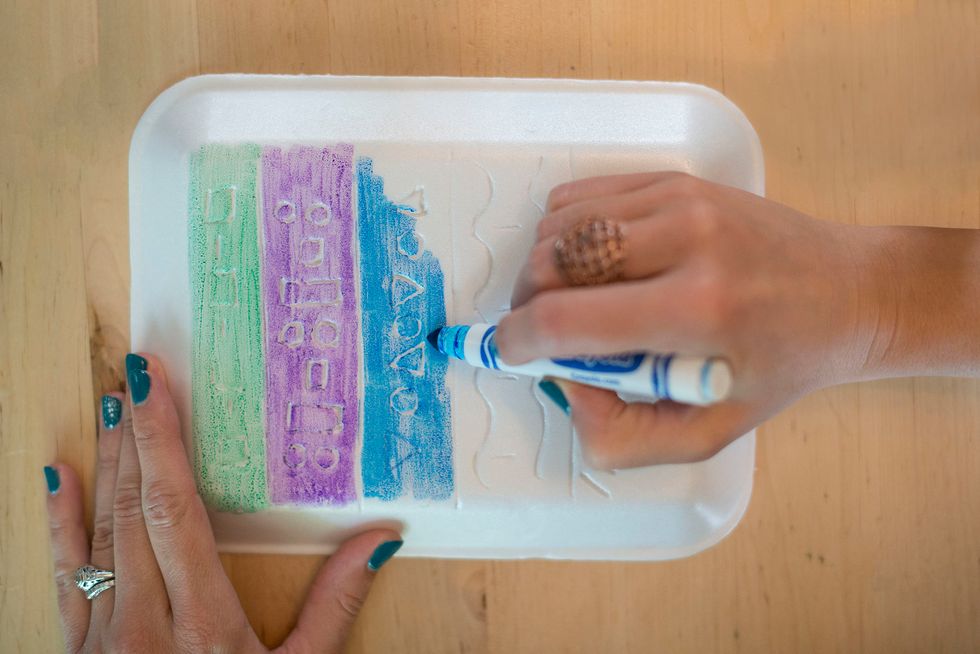 Fill in all area of your plate with color.
Then, you will wipe your paper with a wet cloth. Be careful to not soak your paper, but simply wipe it with the already damp cloth. Wipe the entire surface of your paper.
Next, you will place your plate colored side down onto your damp paper and gently press. Making sure to not move your plate. Hold it down with one hand while pressing with the other.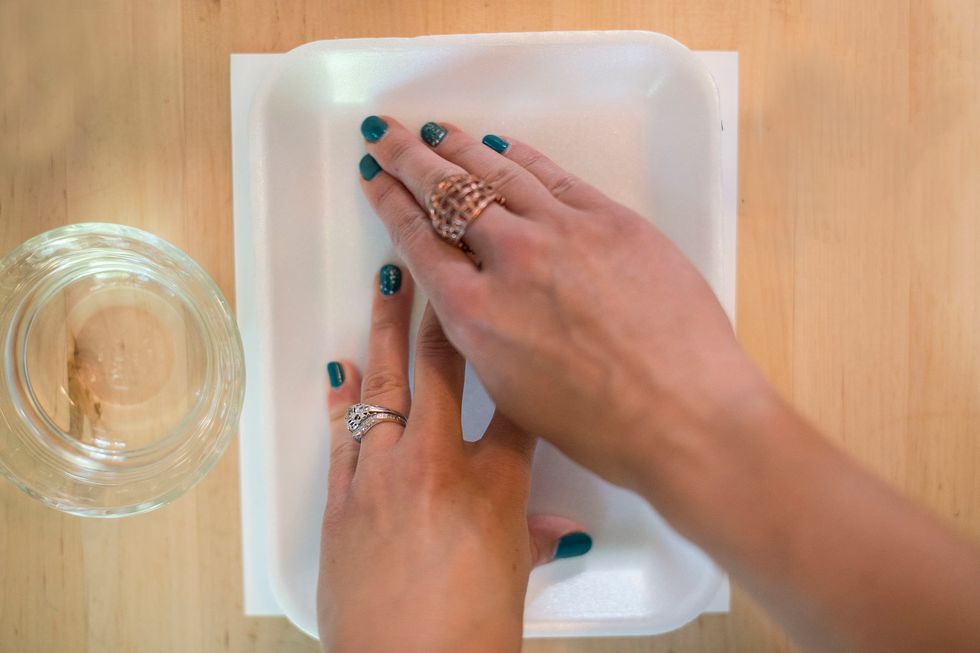 Press the entire flat area of the plate.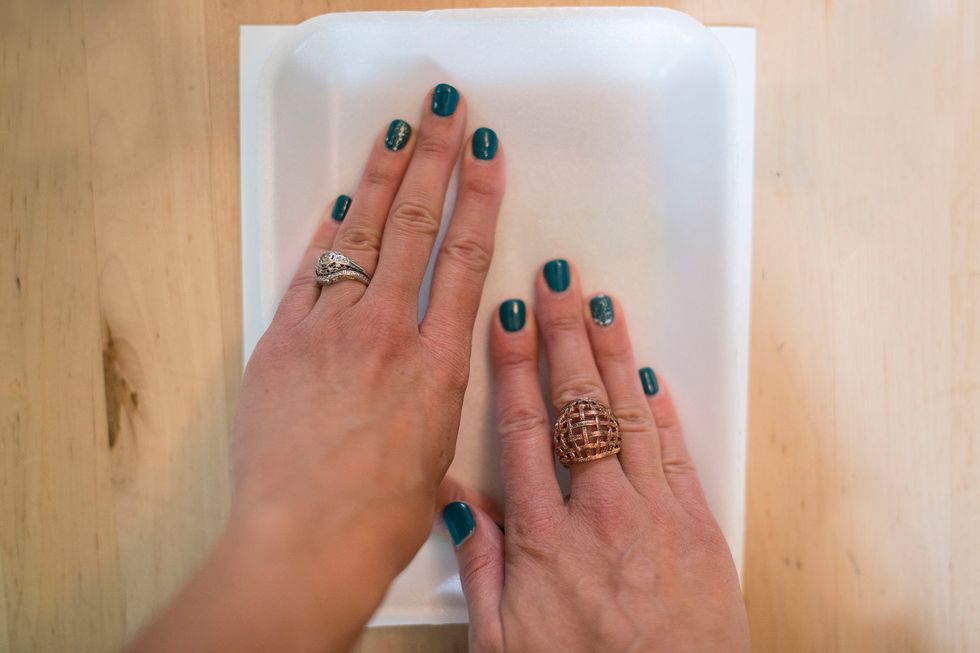 Gently lift the plate straight up. Be careful not to drag the plate.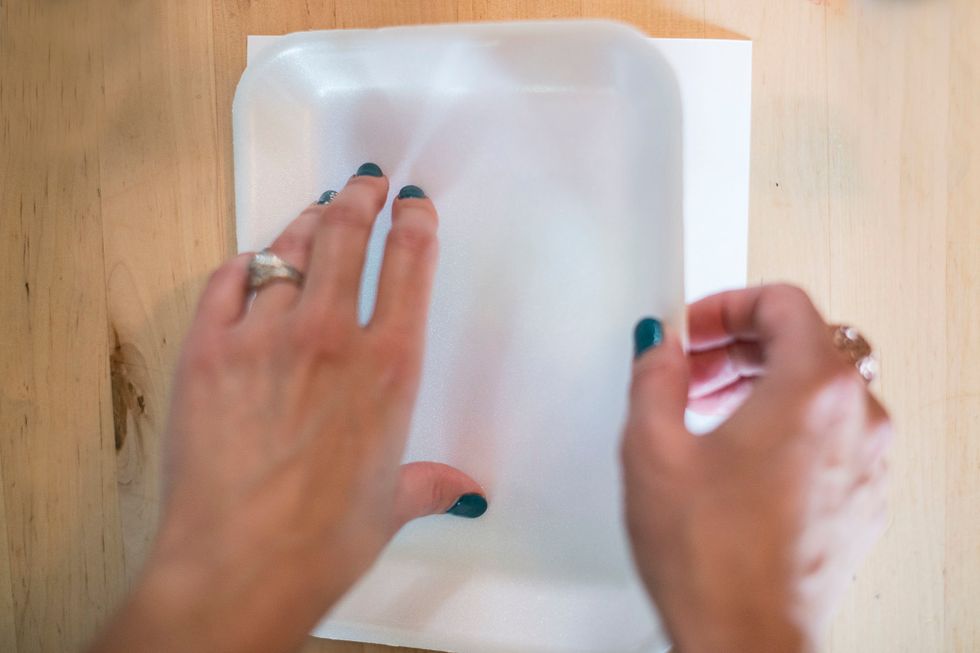 To make another print, rinse the plate with water and wipe off with a paper towel.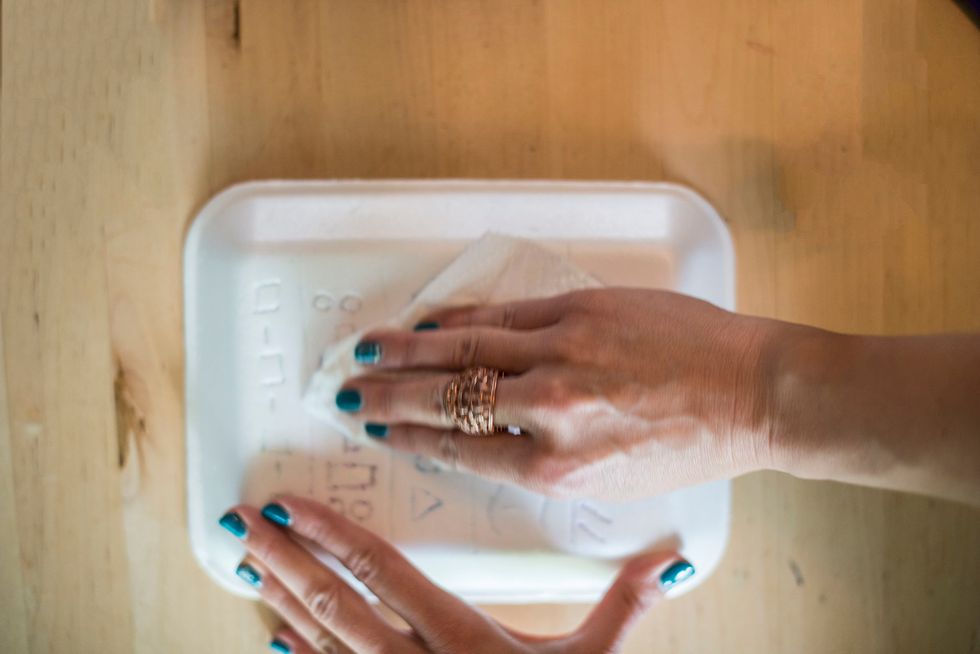 Add a new color scheme.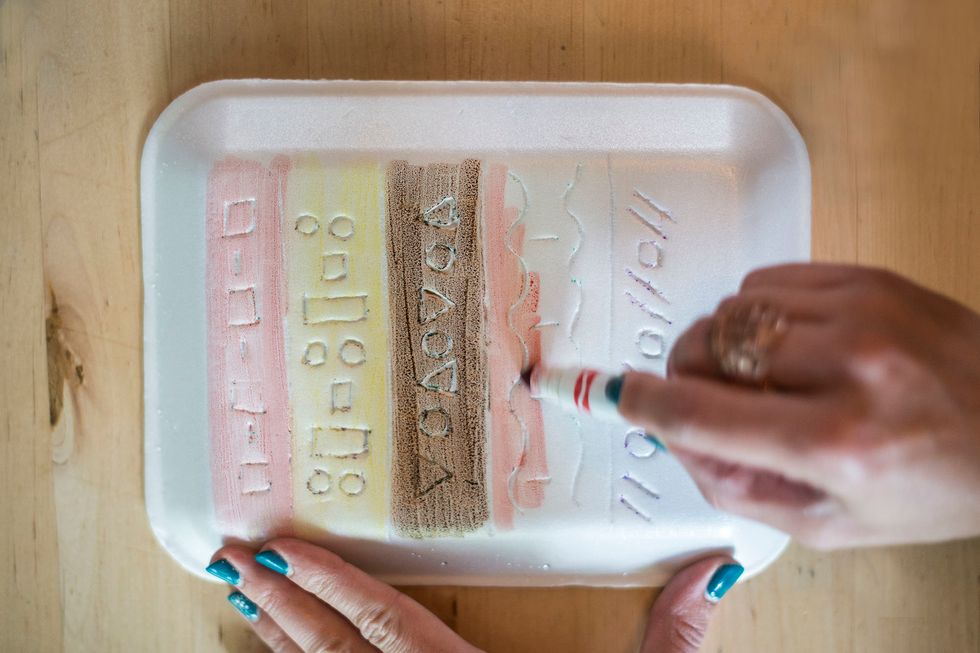 Press firmly again.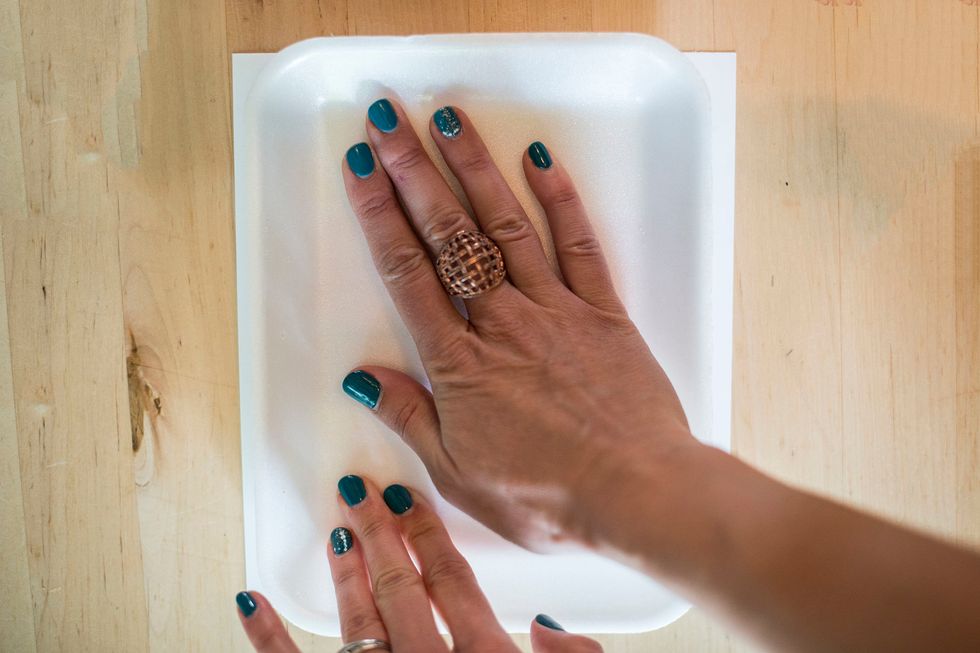 Create up to three prints using variations of warm and cool colors.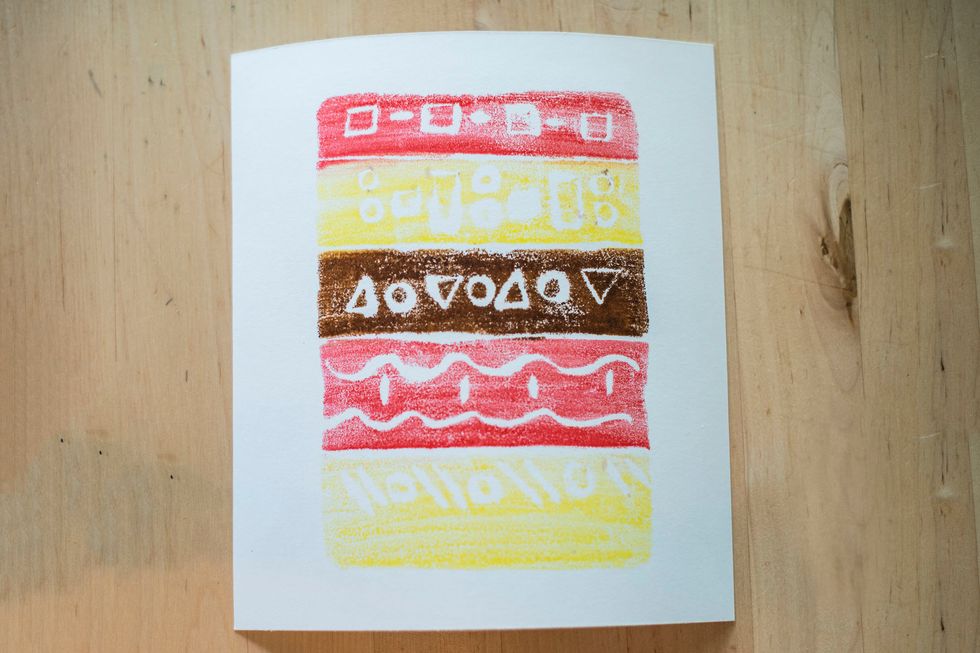 Styrofoam Plates
Dull Pencils
Markers
Cloth
Water
Multi Media Paper