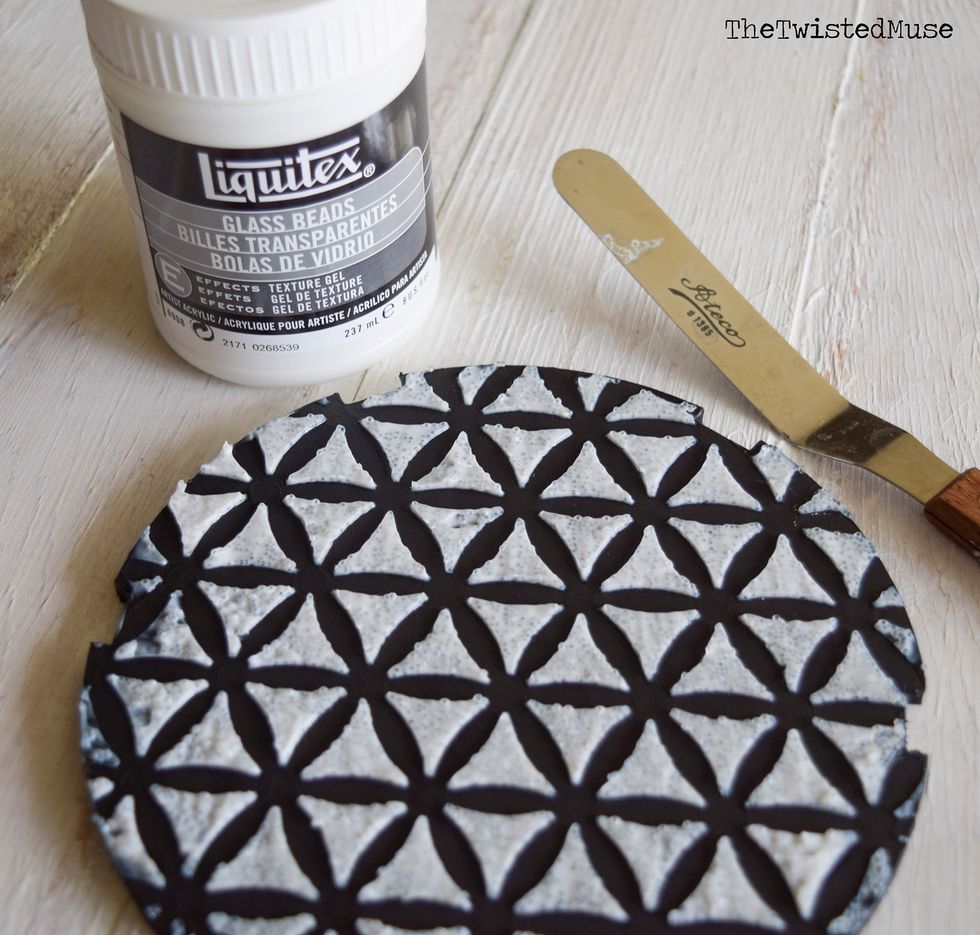 Prep with black gesso. Use stencil and palette knife to apply an extra thick coat of bead gel. Set aside to dry overnight. Do this on both disc pieces
Wrap cage bars with sari ribbon. Attach bars to discs once discs have dried completely.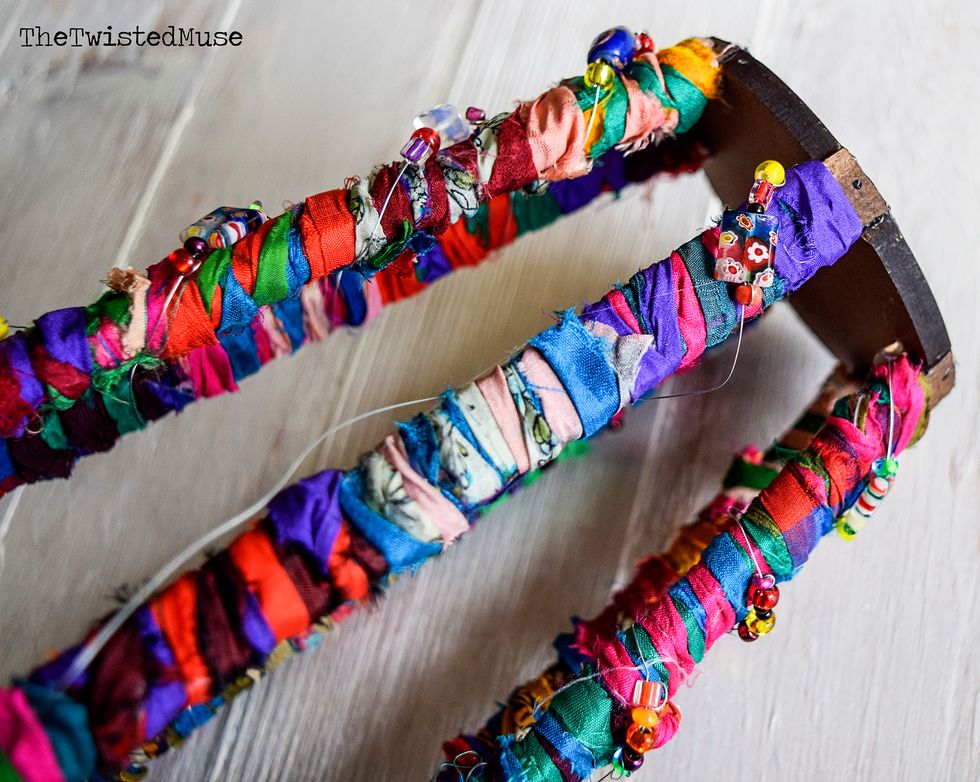 Use thin gauge wire and add beads wrapping the wire around each bar. Loop through each end bead twice to secure end beads.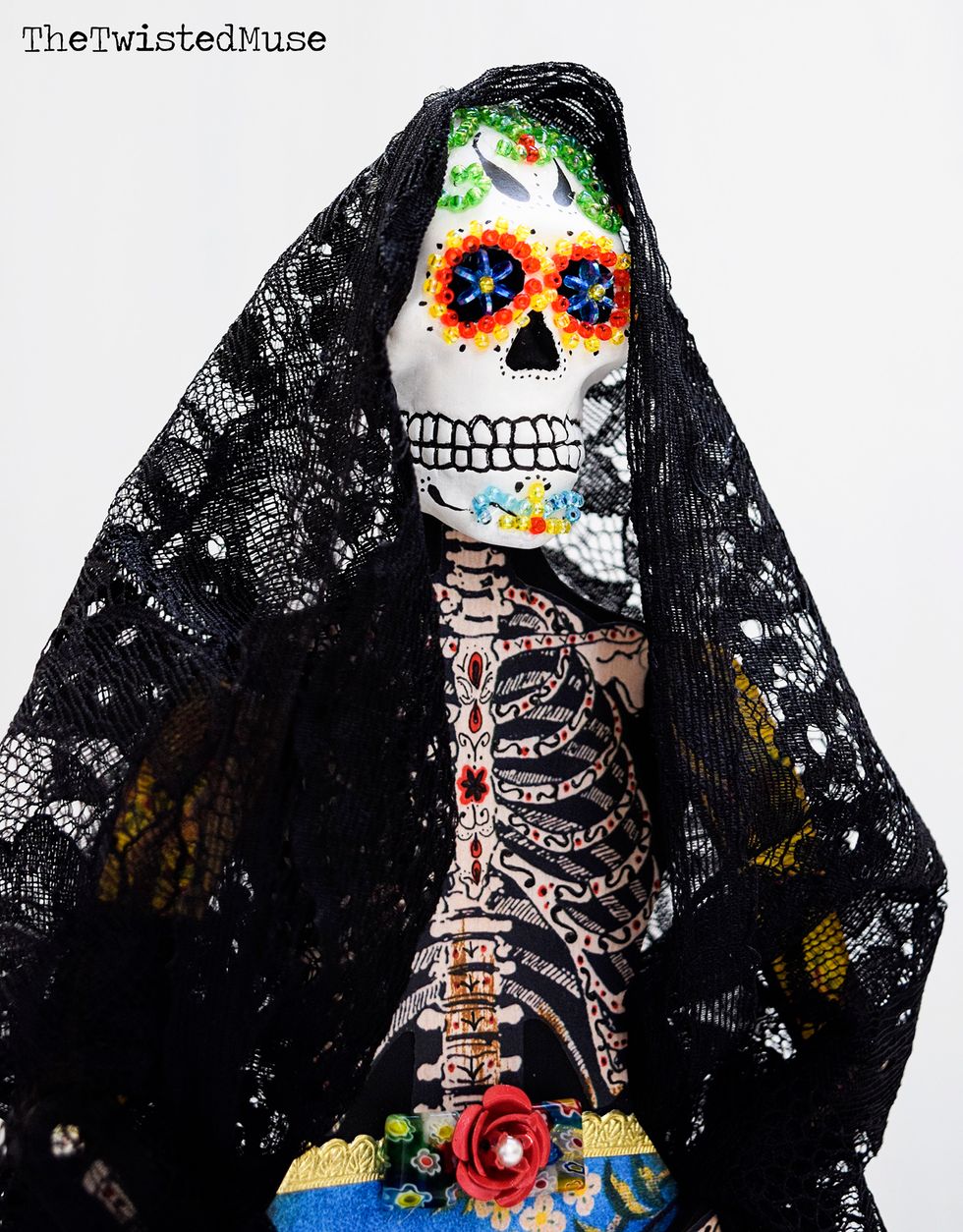 Prep body with black gesso. Print skeleton torso, adhere to doll body with gel medium and stain with distress inks. Use journaling pen to add doodling to each bone. Repeat with arms and assemble.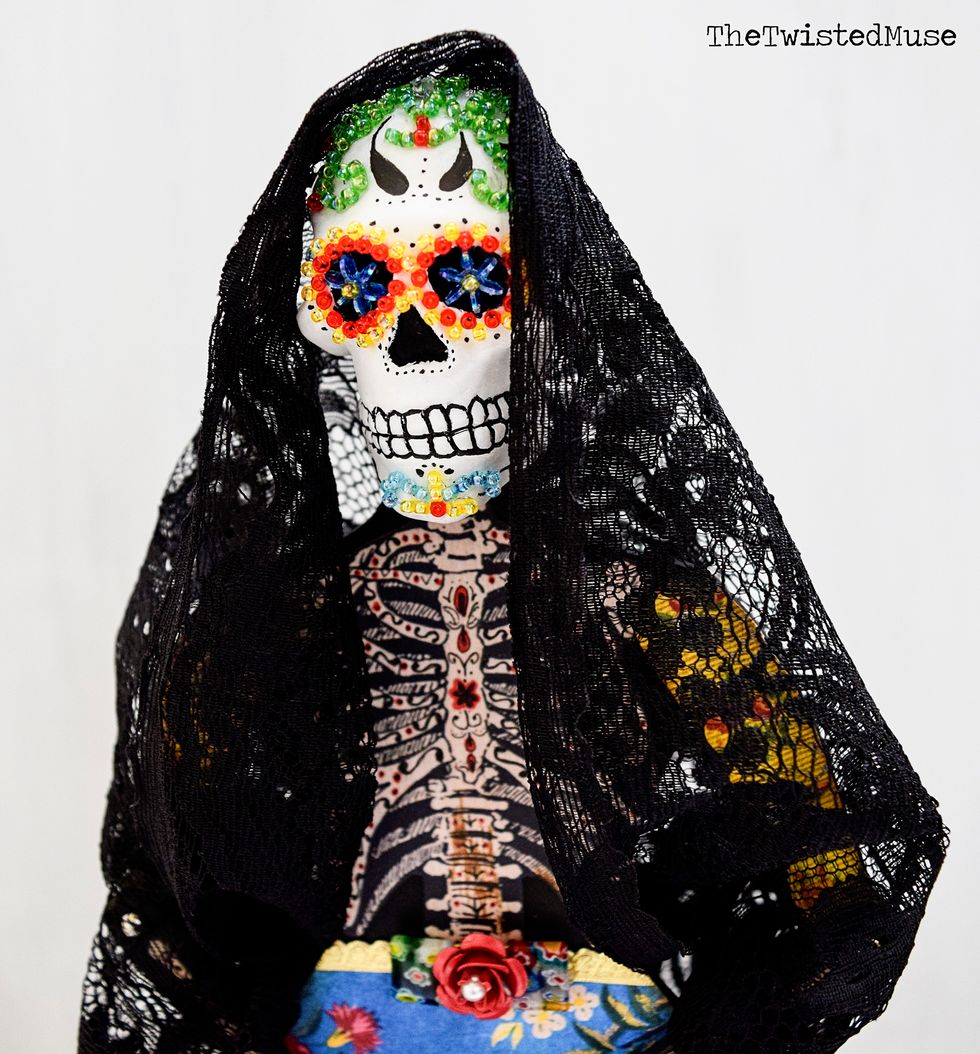 Draw design onto skull. Glue micro seed beads with a strong, clear drying glue. Finish design with doodling. Attache lace panel and arrange.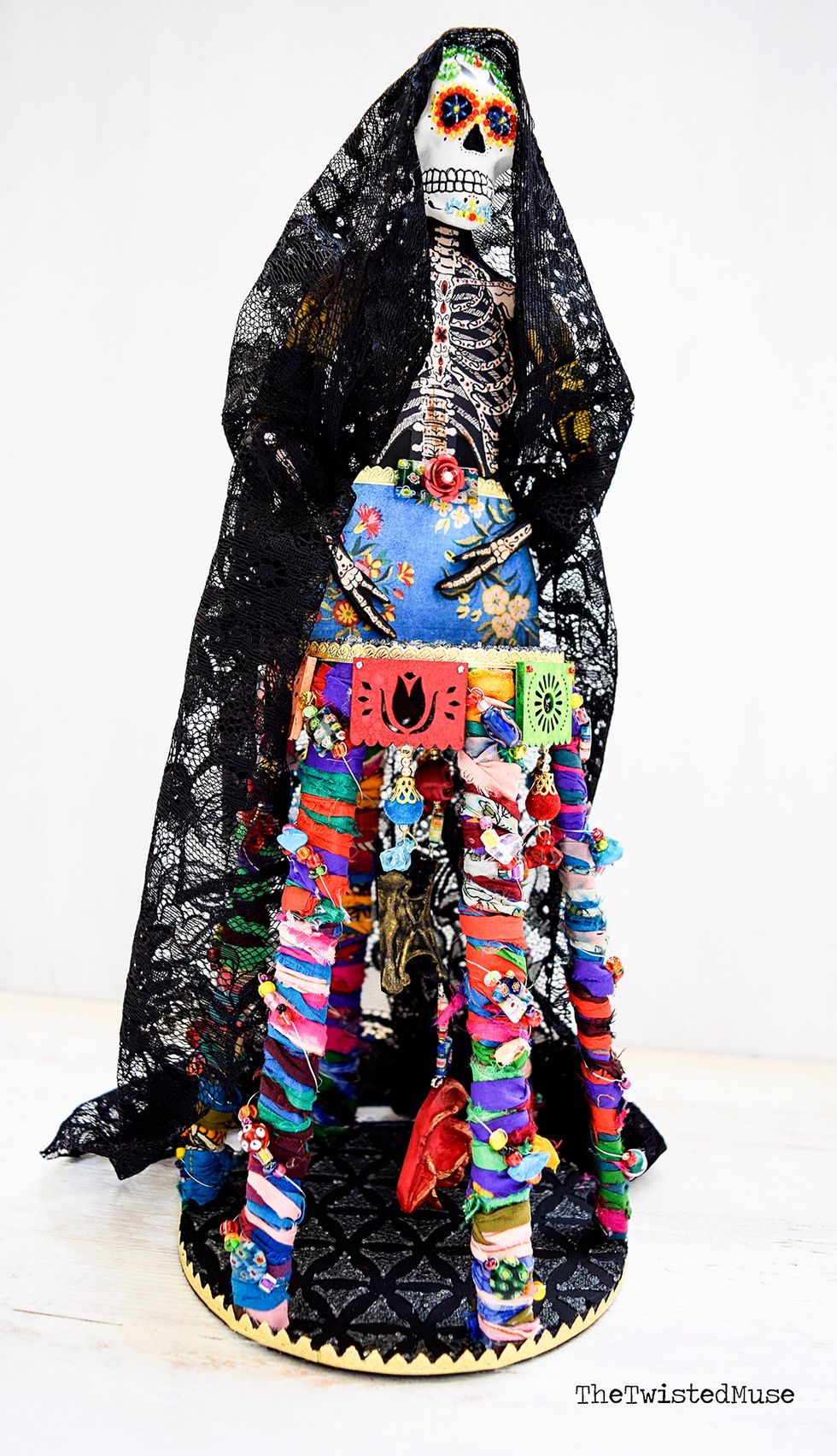 Do a final arrangement of lace, sit back, and admire your work! Visit www.RetroCafeArt.com for more product information!
1.0 RCAG Santos Cage Doll (Large)
1.0 "Ancient Soul" Relics & Artifacts set
1.0 "Flora" Relics & Artifacts set
1.0 RCAG Vintage Skeleton Digital Collage Sheet
3.0yd Sari Silk Ribbon
1.0 Micro Seed Beads (various colors)
Bead Gel
Stencils
Black Gesso
Lace Panel
Distress Ink Pad (Tea, Burlap)
Black Journaling Pen
Decorative Beads
1.0 RCAG Papel Picado Cut-Outs
Acrylic Paint (various colors)
RCAG Assorted Dresden Package (gold)
Chrissy Colón
I'm a crafter who loves play with color, pattern, and anything off the page. I love to push my comfort zones and rip that ol' box a new one!