How to create lucky shamrock nails
Clovers are one of the hardest things I've ever done. So here is a fool proof, easy way to create 4 leaf clover nails.
15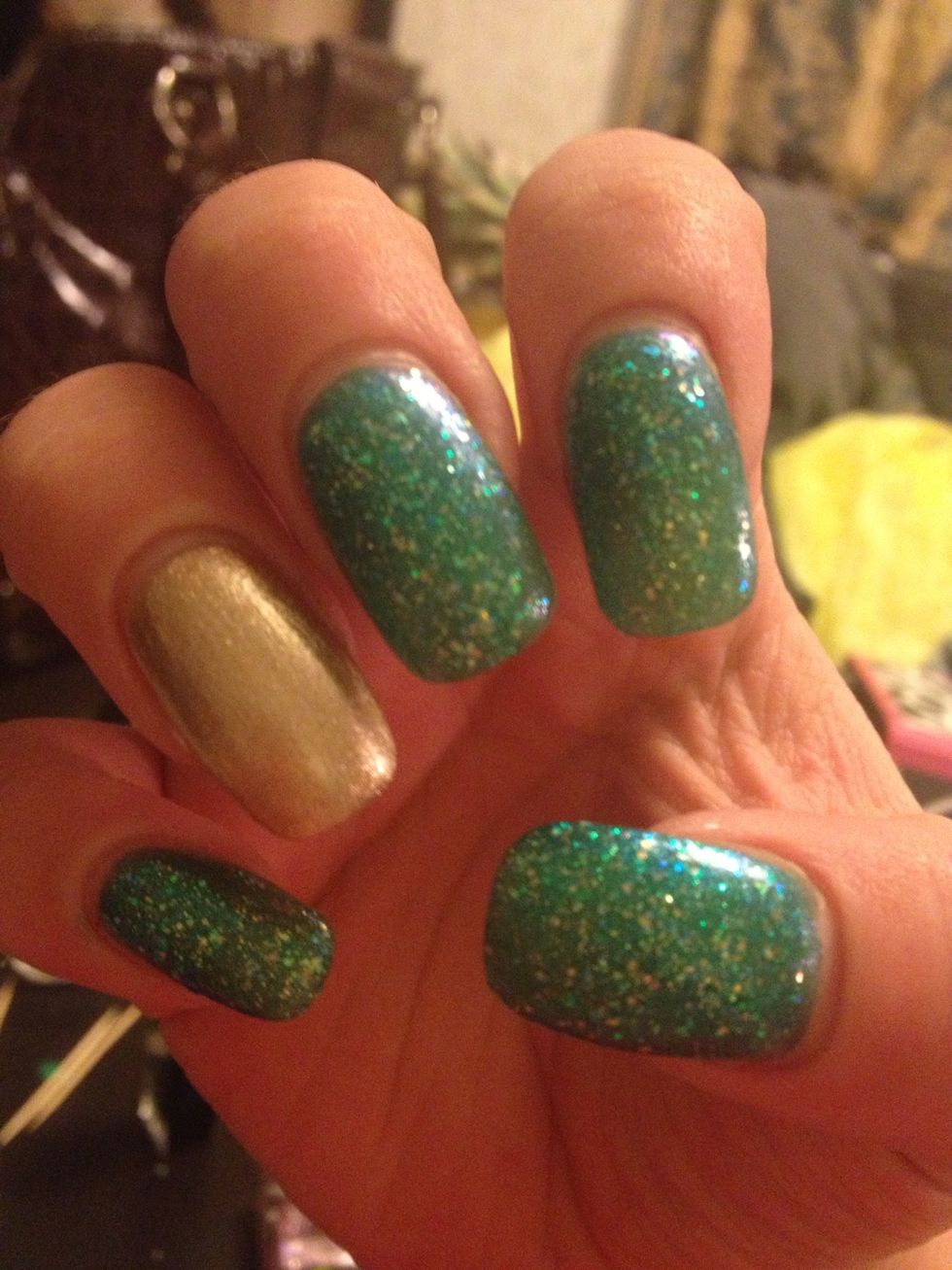 Paint all your nails green, except one nail. Paint that one gold.
Create 4 dots, make sure they are pretty thick. This may take a few tries.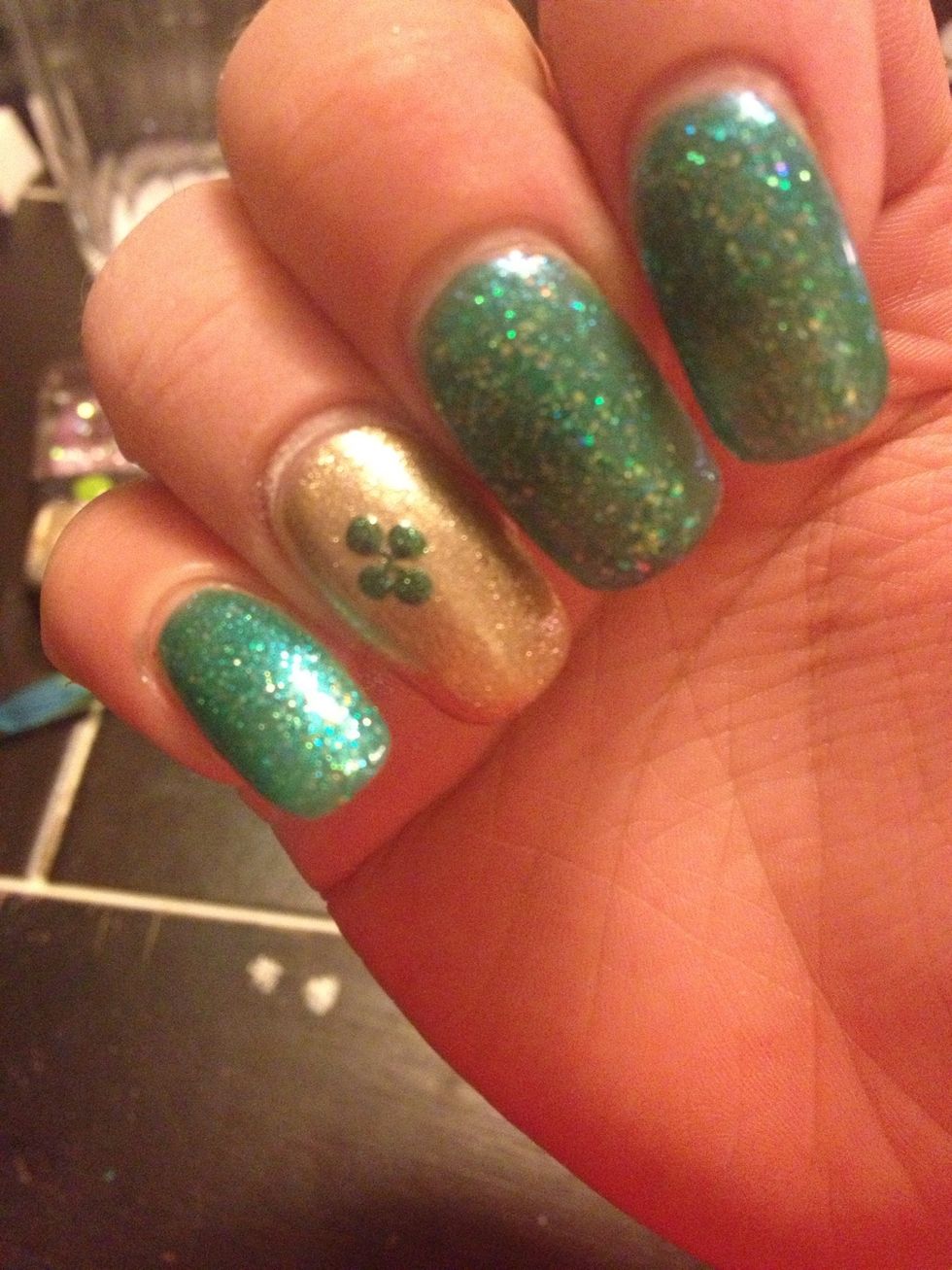 Take a took pick and lightly drag it across the wet polish at the bottom of the dot, in the middle.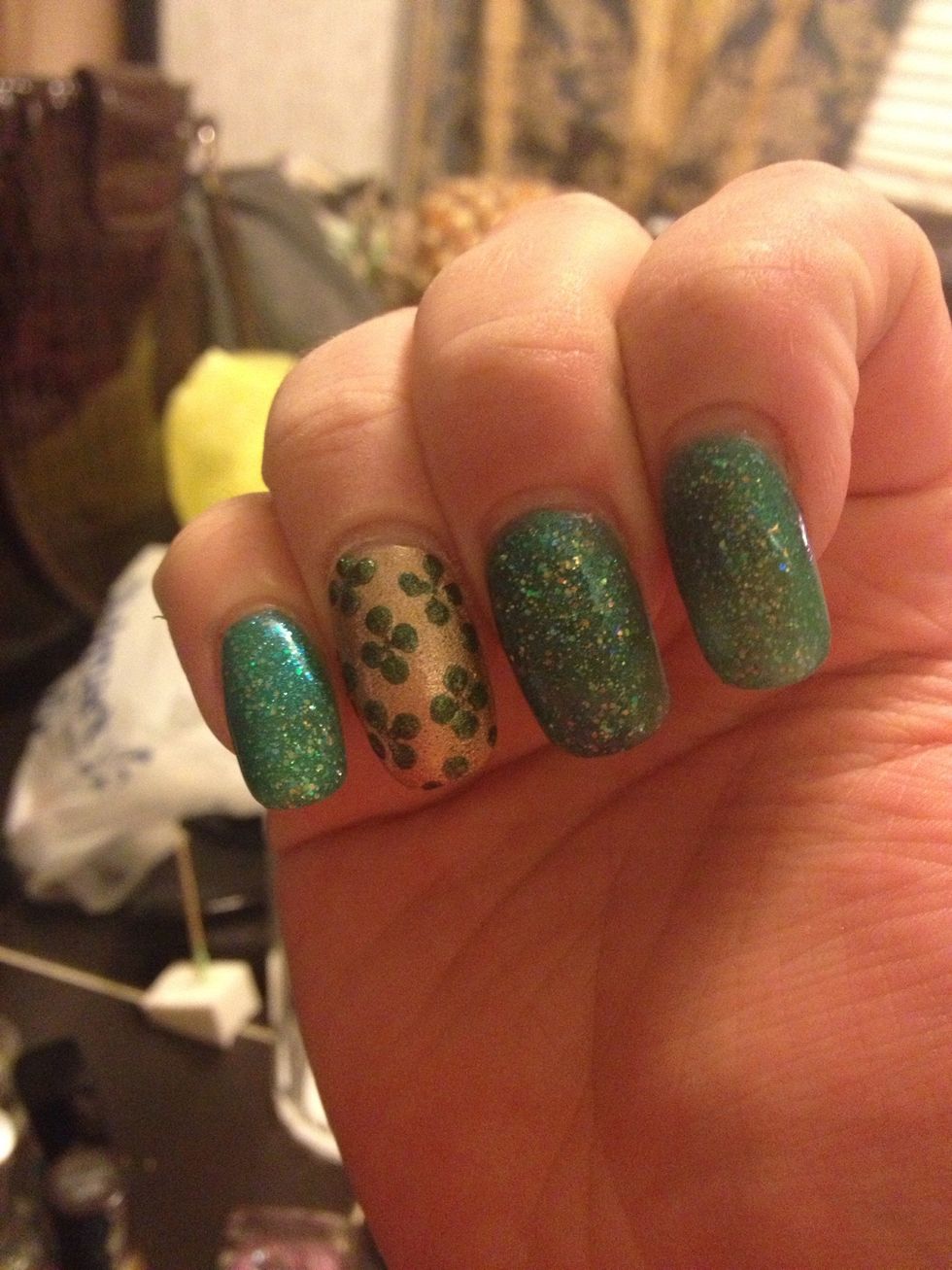 Keep doing it, and create a lot of clovers. At the edges if your nails, you can add just a green dot to make the illusion of an unfinished shamrock.
Add your topcoat :)
The creator of this guide has not included tools
Fabulocity By Jessica
Follow my Instagram @fabulocitynails\n\nPlease feel free to request designs and ask questions.