How to create love, a journal page of affirmation
Create Love, a Journal Page of Affirmation
11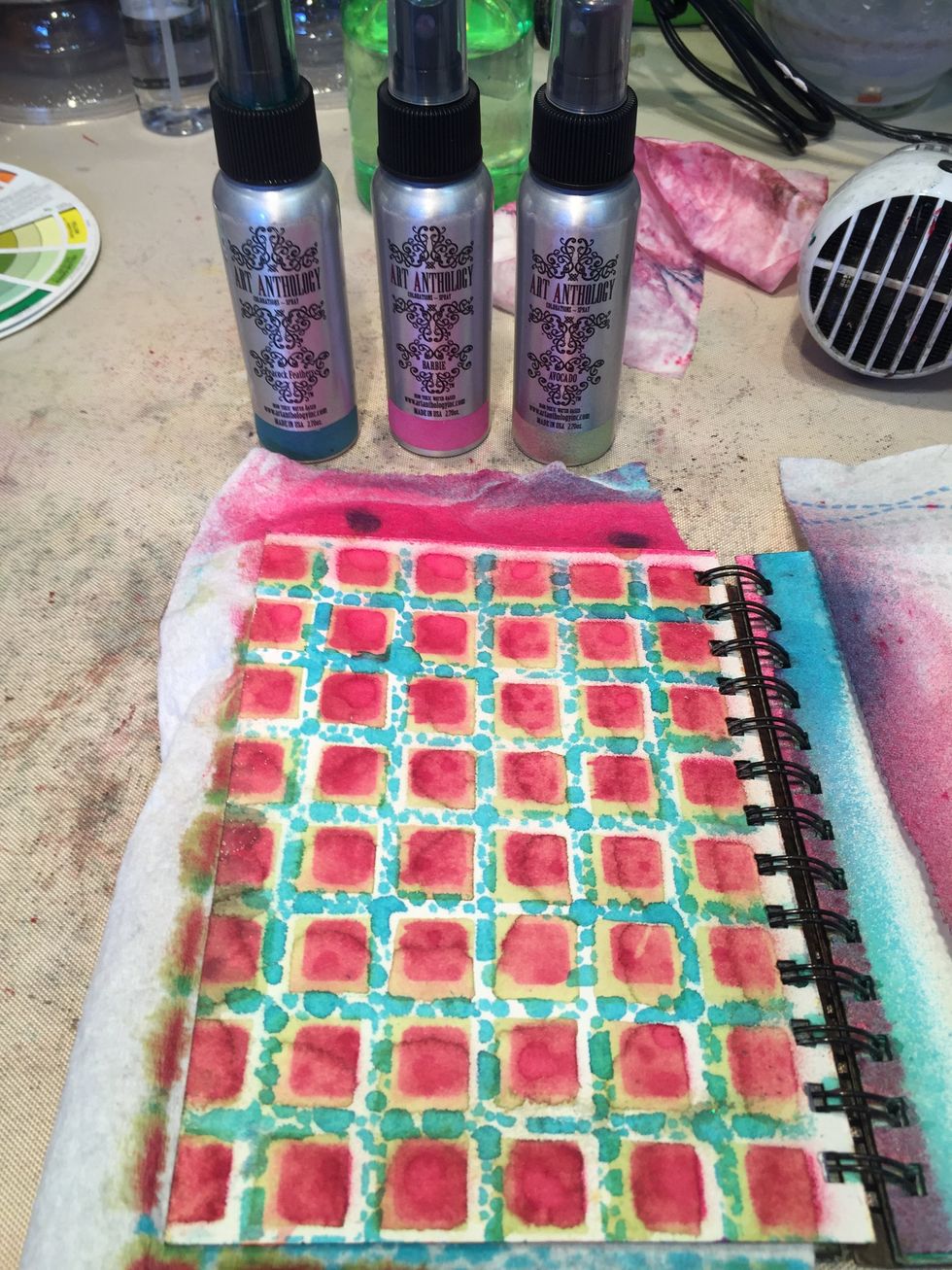 Spray Barbie through the smallest squares from the Off the Grid Stencil, Avocado through the next largest squares, and Peacock Feathers through the square outline stencil.
TIP: Keep a "mop up" stencil. I pressed my wet stencils in mine and created the start to some colorful backgrounds.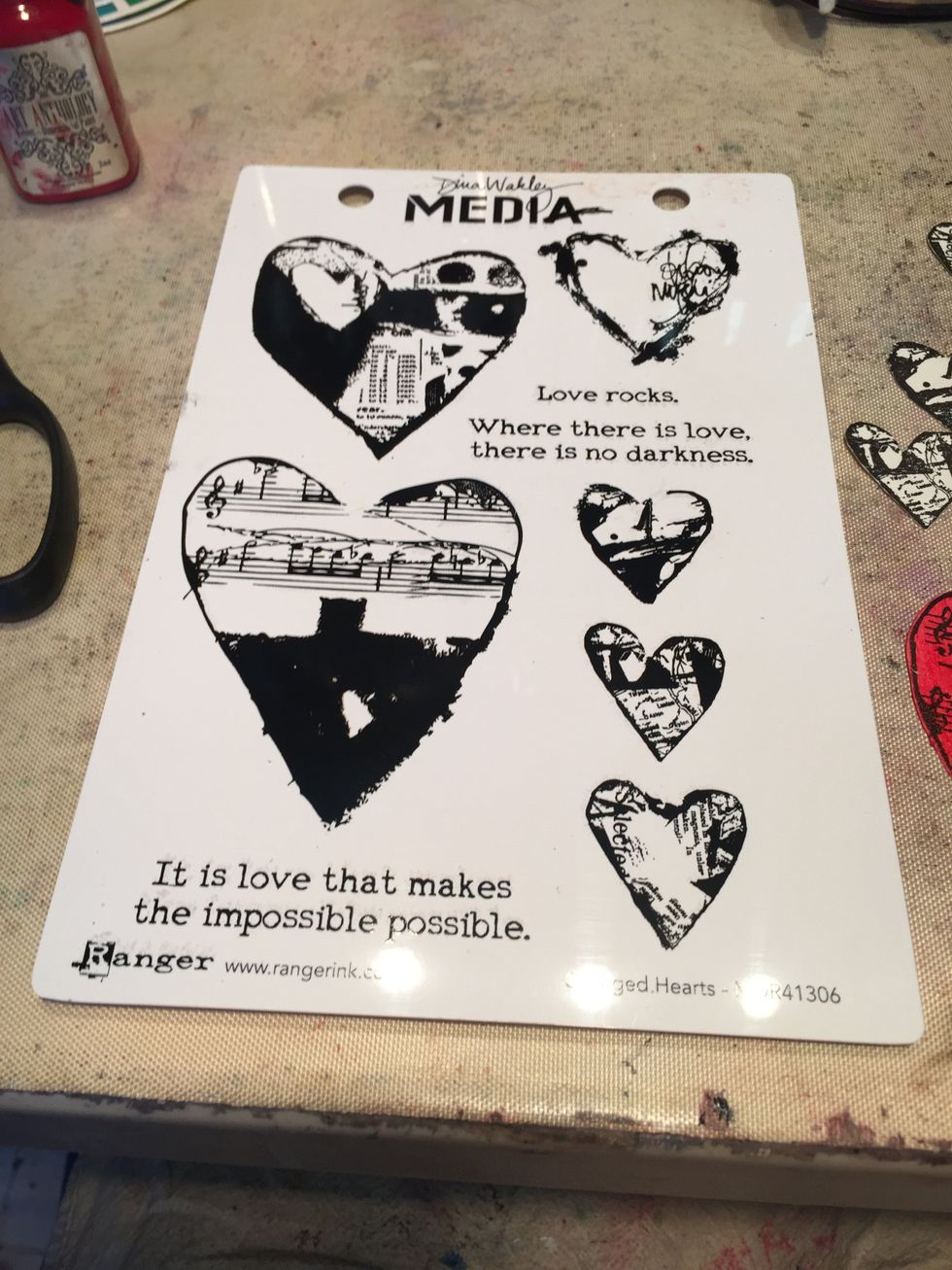 Stamp the largest heart, the three smaller hearts, and the Love Rocks and Where There is Love sentiments onto a piece of cardstock.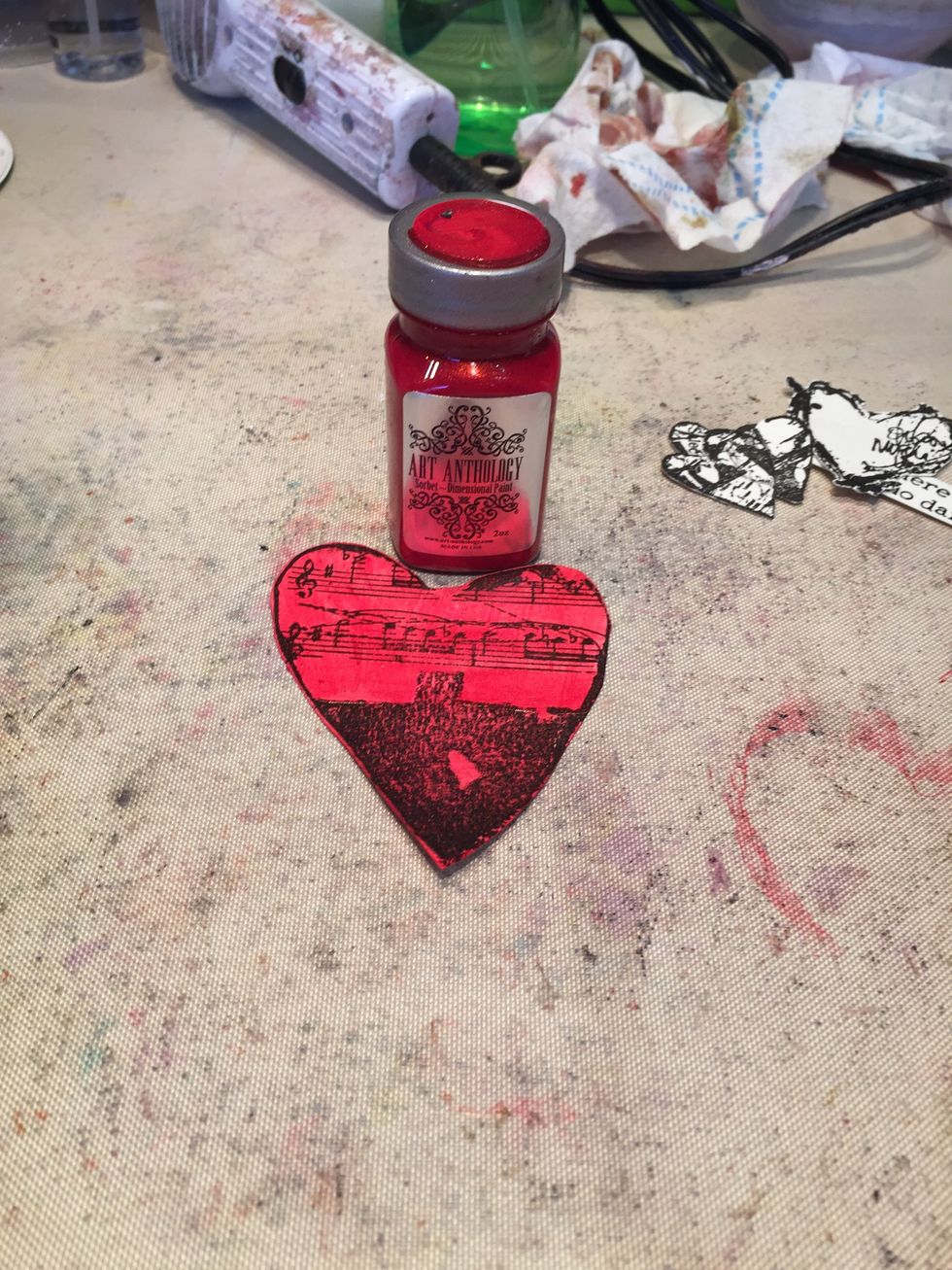 Color the largest heart with Ferrari.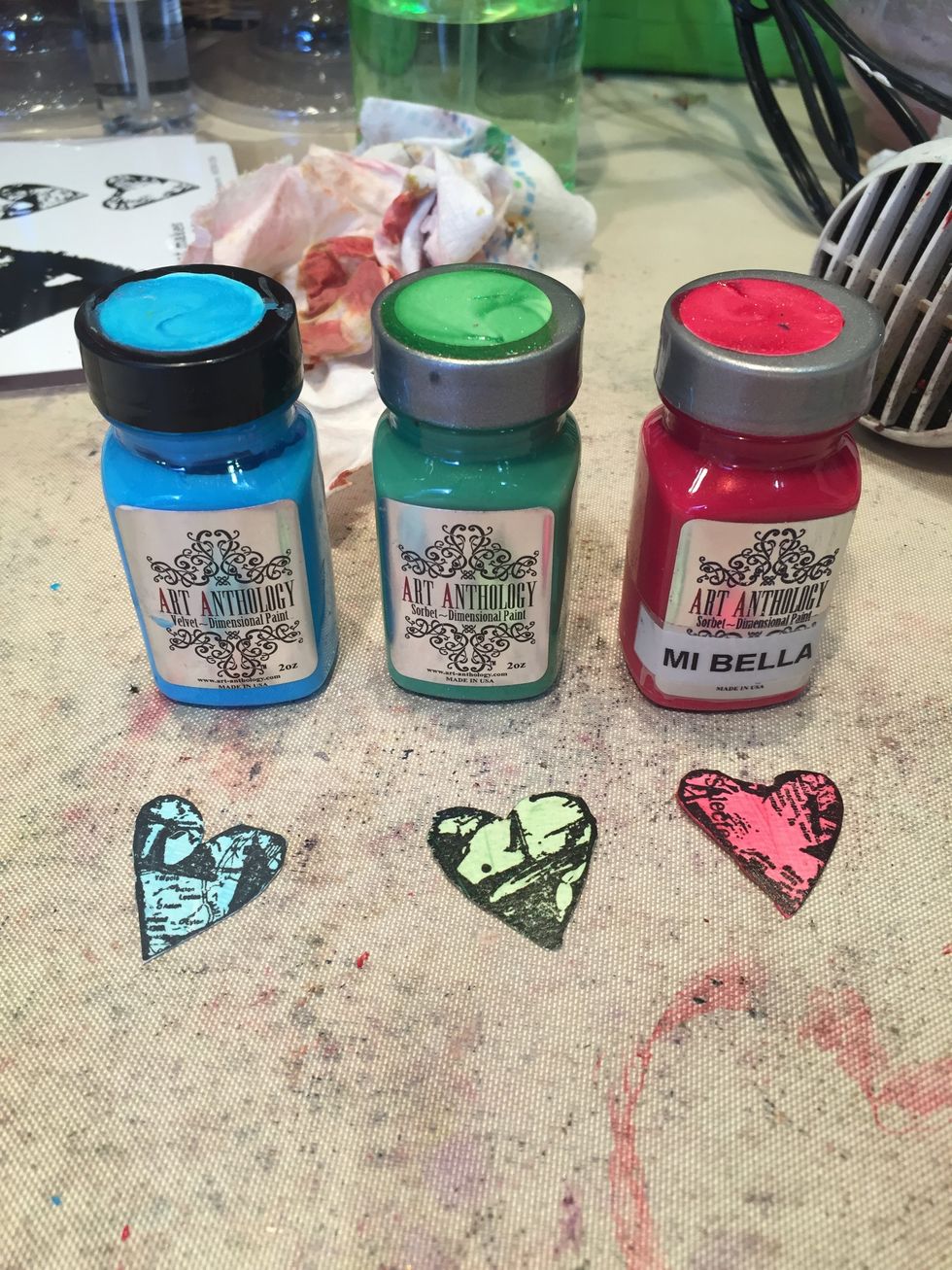 Paint the smaller hearts with Aloha, Parakeet, and Mi Bella.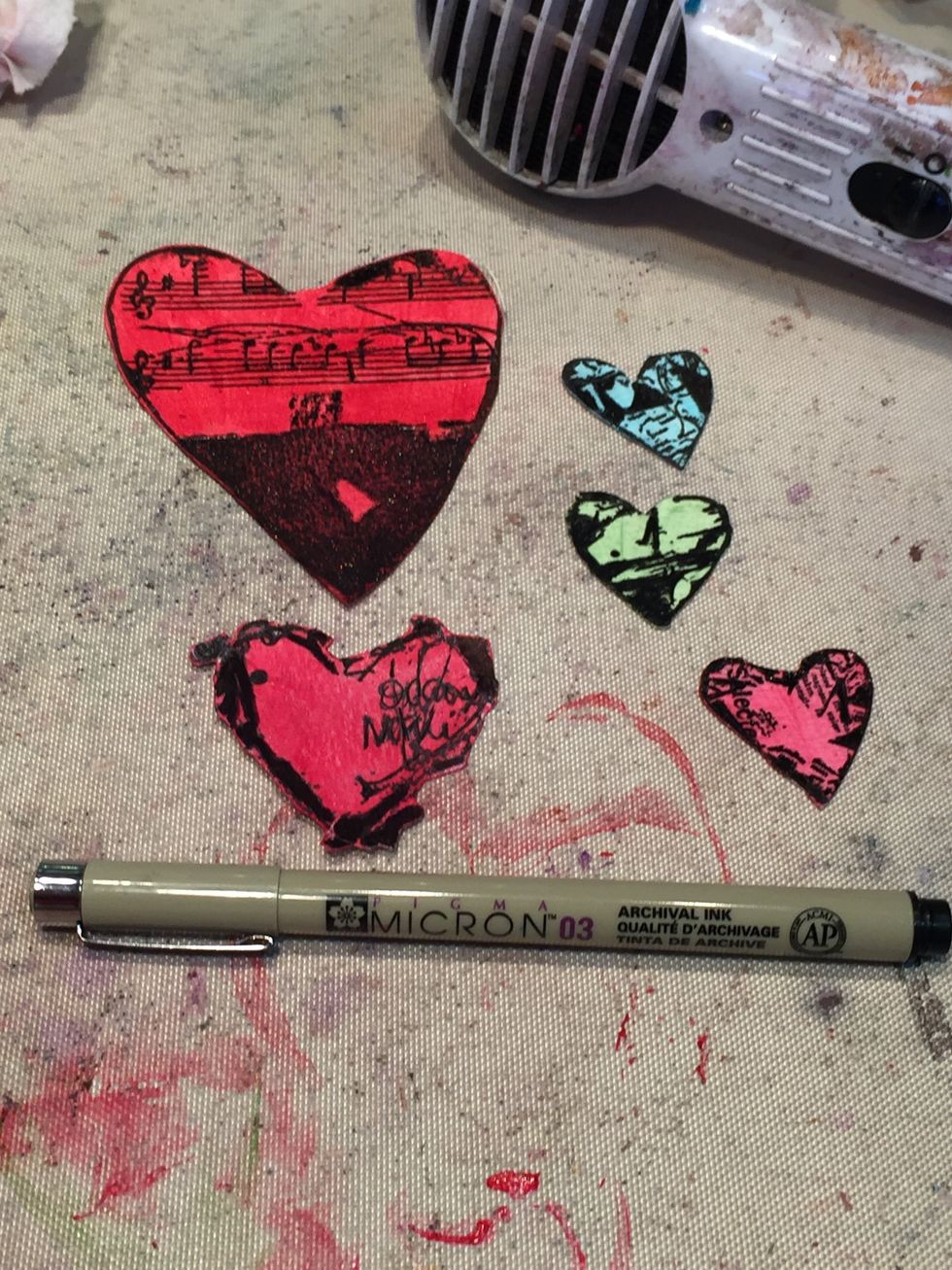 Using a Micron 03 pen, color in the black areas to make them more defined.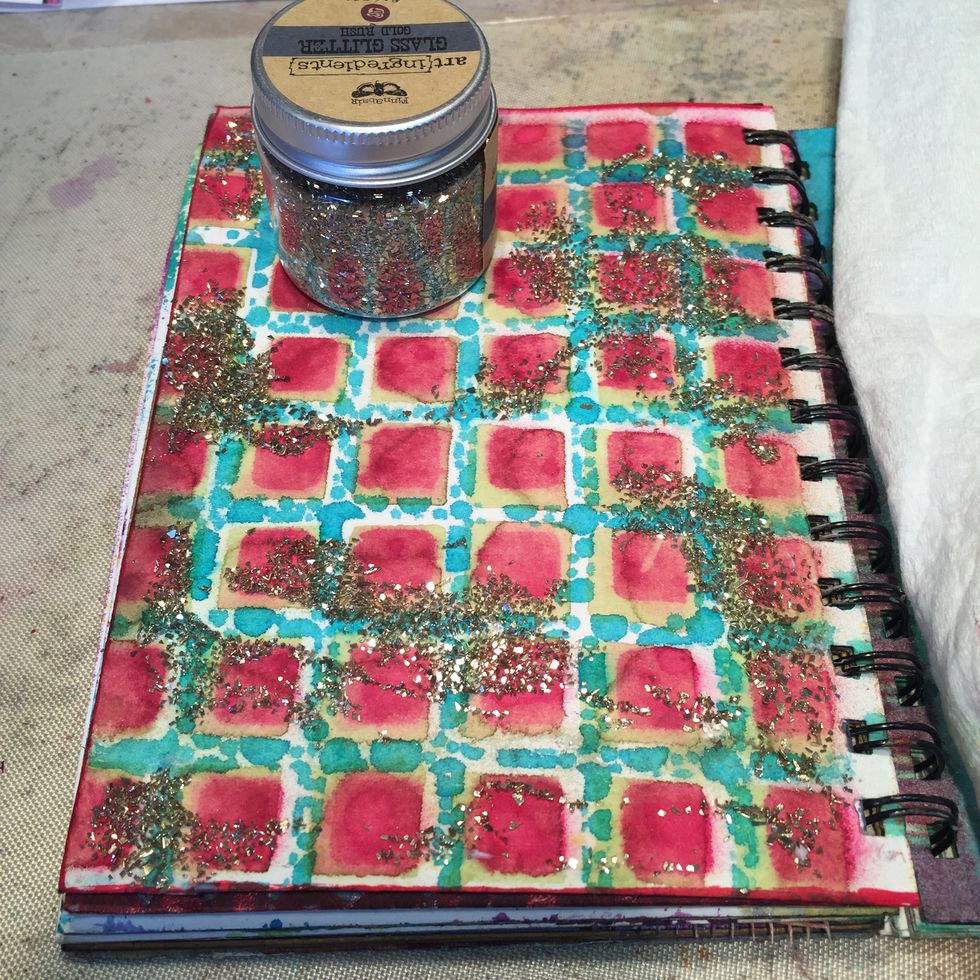 Add random patches of gold glitter using matte gel medium.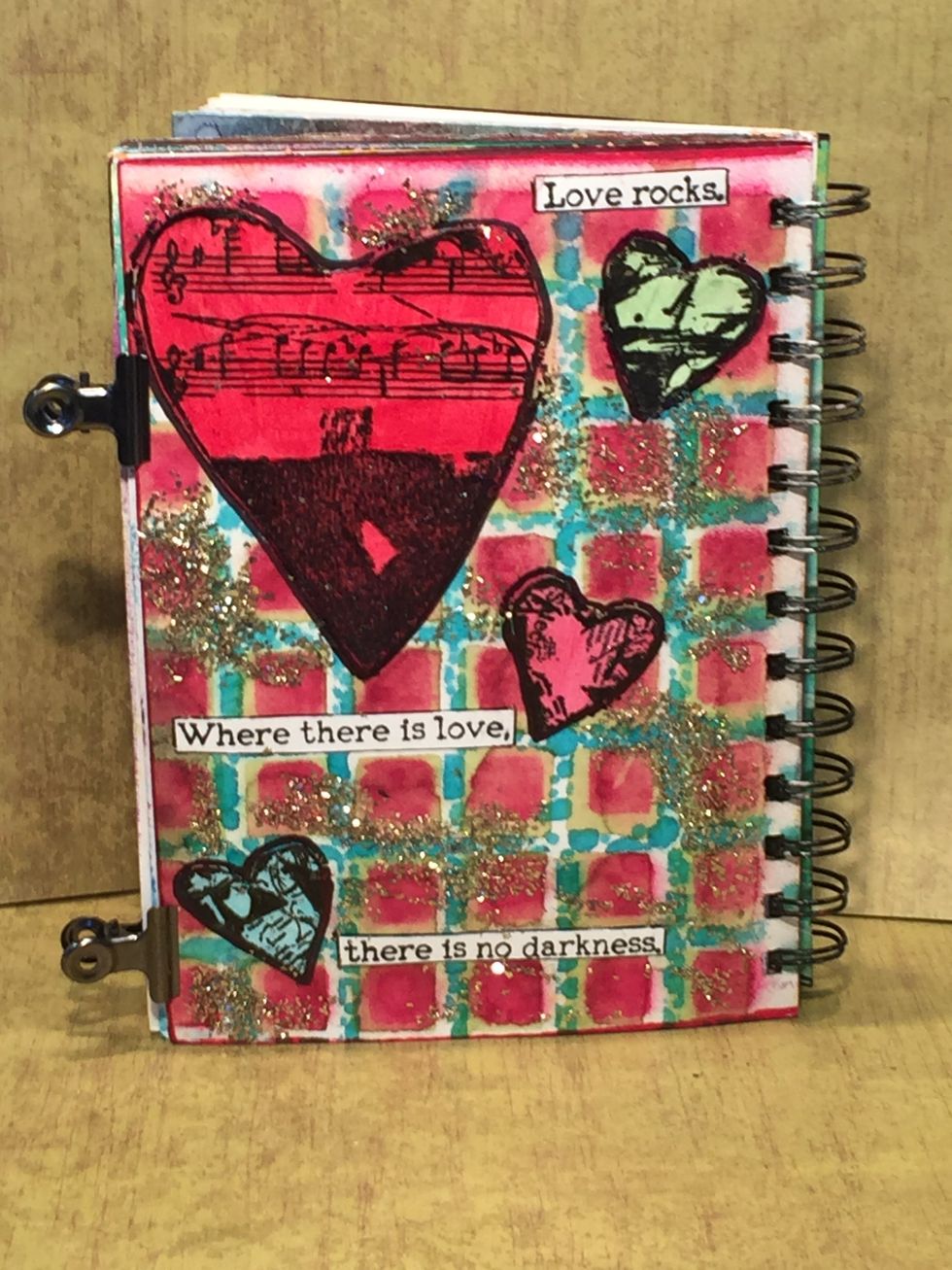 Place your hearts and your sentiments. Outline all using a black pen so they stand out on the page. You're done!
Colorations: Barbie, Avocado, Peacock Feathers
Sorbet: Ferrari, Parakeet, Mi Bella
Velvet: Aloha
Stencil: Off the Grid
Heart stamps
Gold Glitter
Micron Pen
Art Anthology
Art Anthology is a manufacturer of dimensional mediums.\n\nCome chat with us in our Facebook Group: Art Anthology Adventures in Art