How to create leaves for a fall inspired canvas
Create Leaves for a Fall Inspired Canvas
10
I began the process by using various Core'dinations Cardstock, die-cut using the Tattered Leaves Die. I then embossed the leaves and sanded using Core'dinations Sand it Set!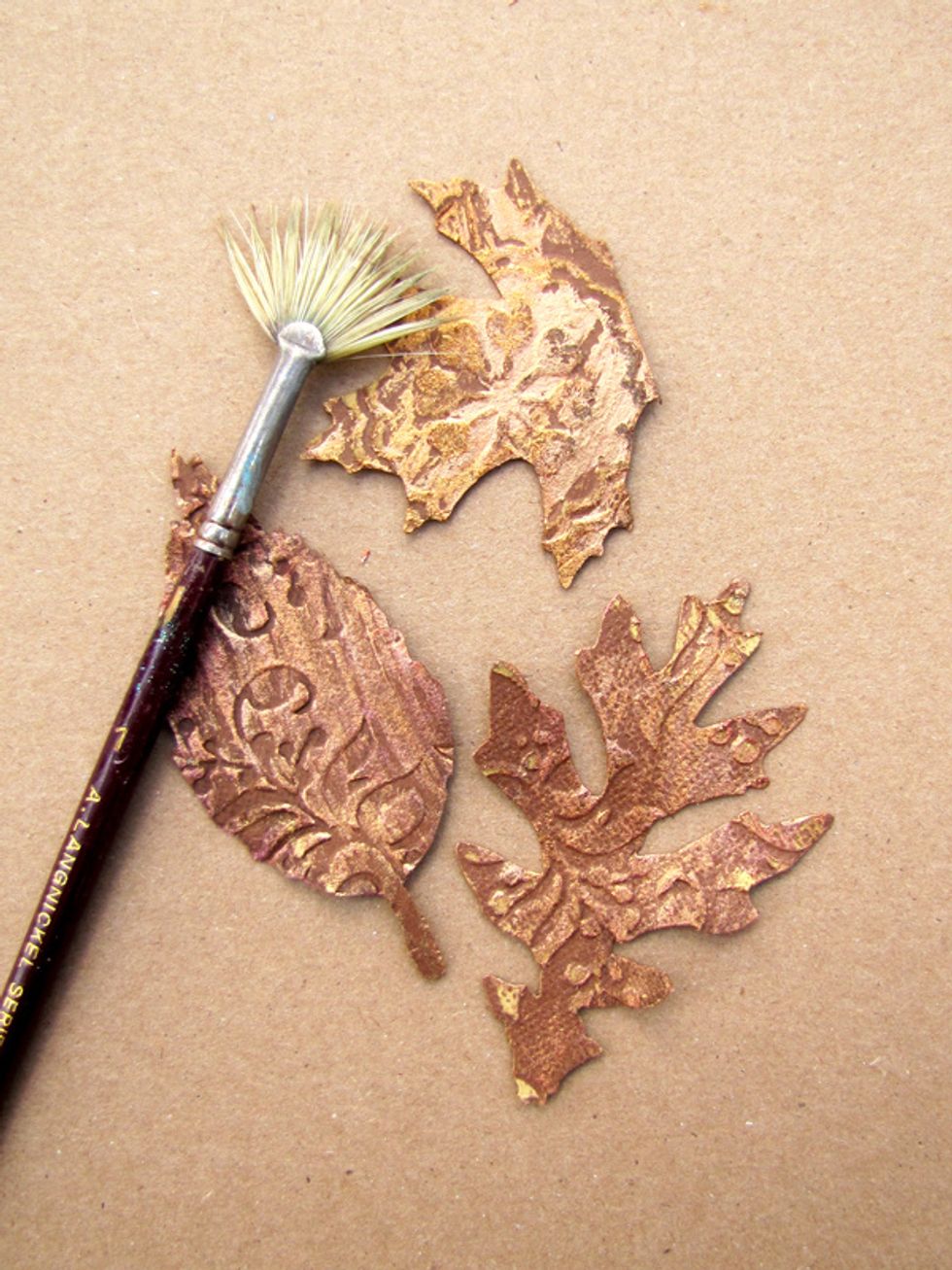 I lightly applied Shimmering Matte Artist Acrylic paint to my leaves using a fan brush.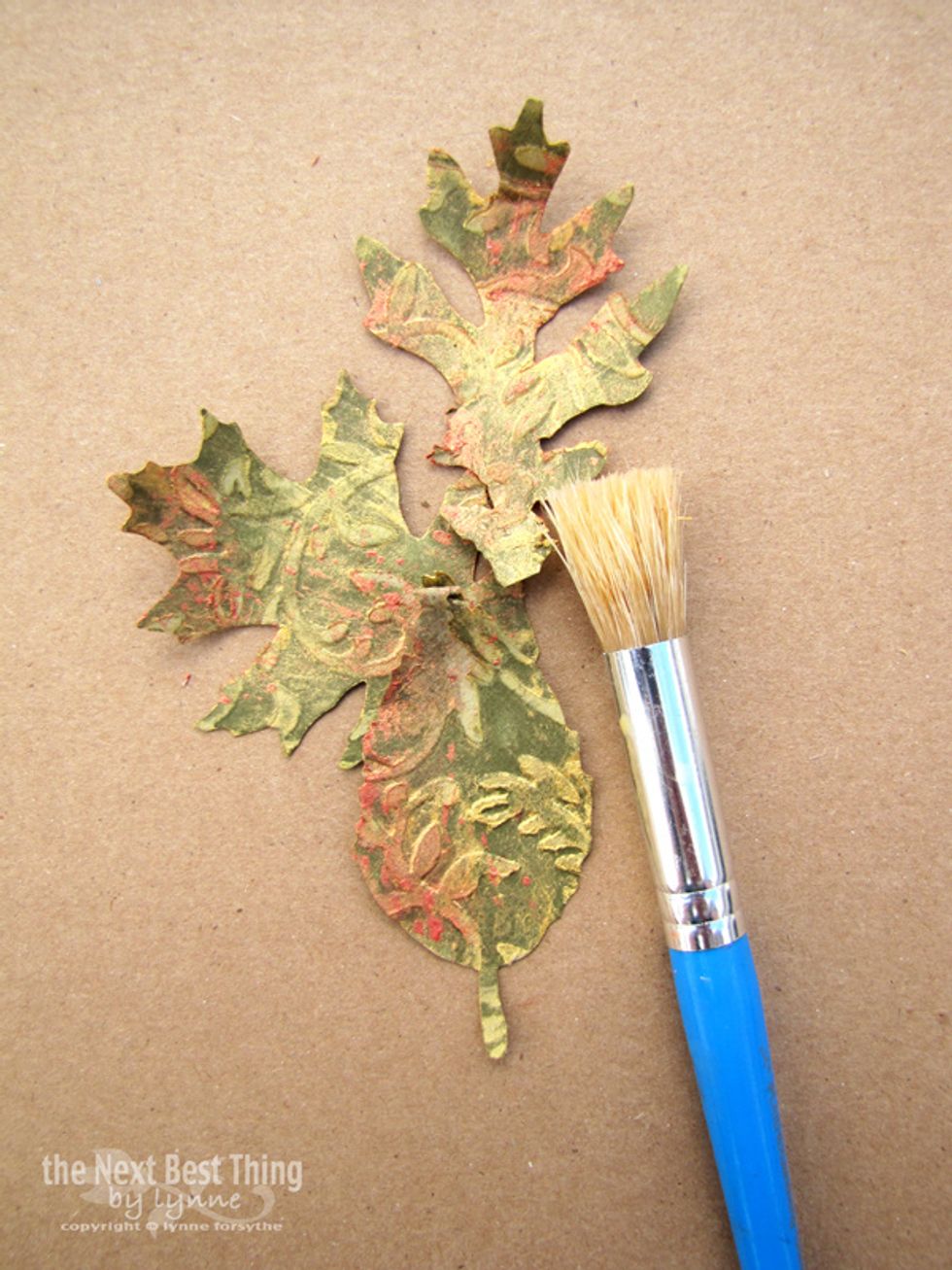 Using a Stipple brush, I applied other Shimmering Matte Artist Acrylic paint randomly to the leave, adding additional color to mirror Fall Leaves.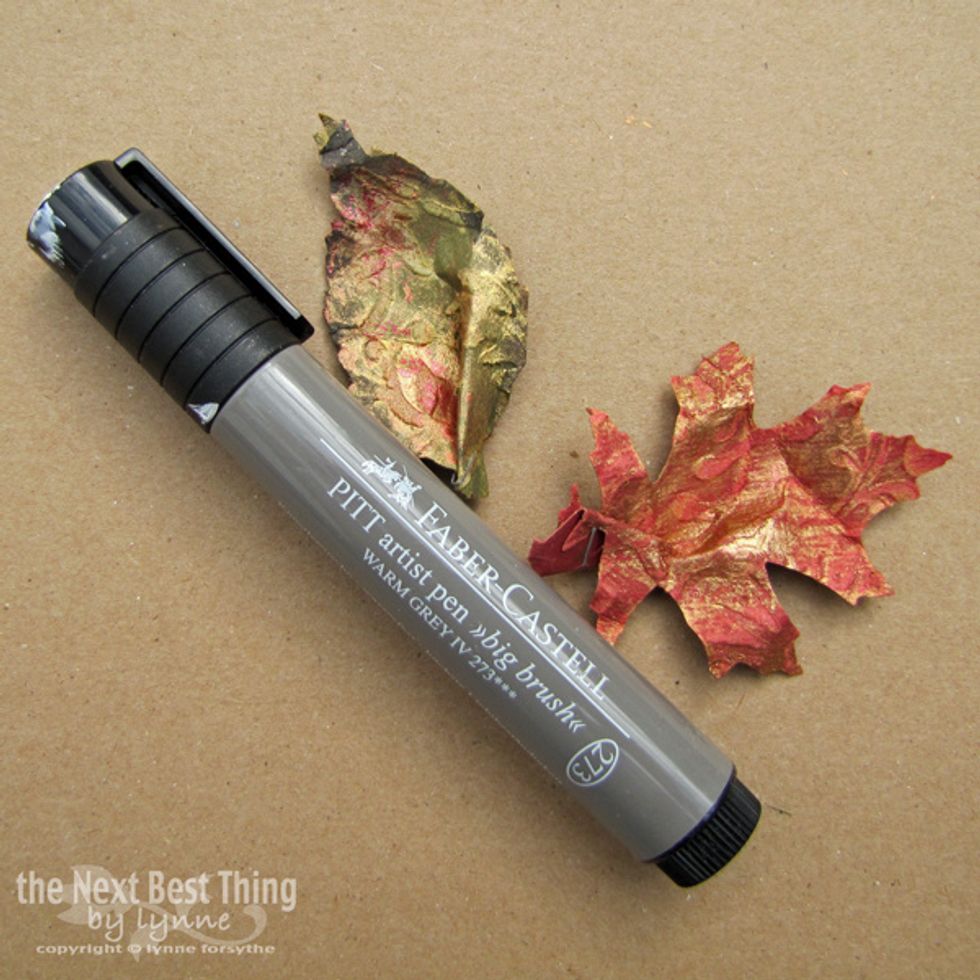 I then outlined my leaves with a Warm Gray Big Brush giving the leaves definition. I then crumpled and stapled the leaves for deeper dimension.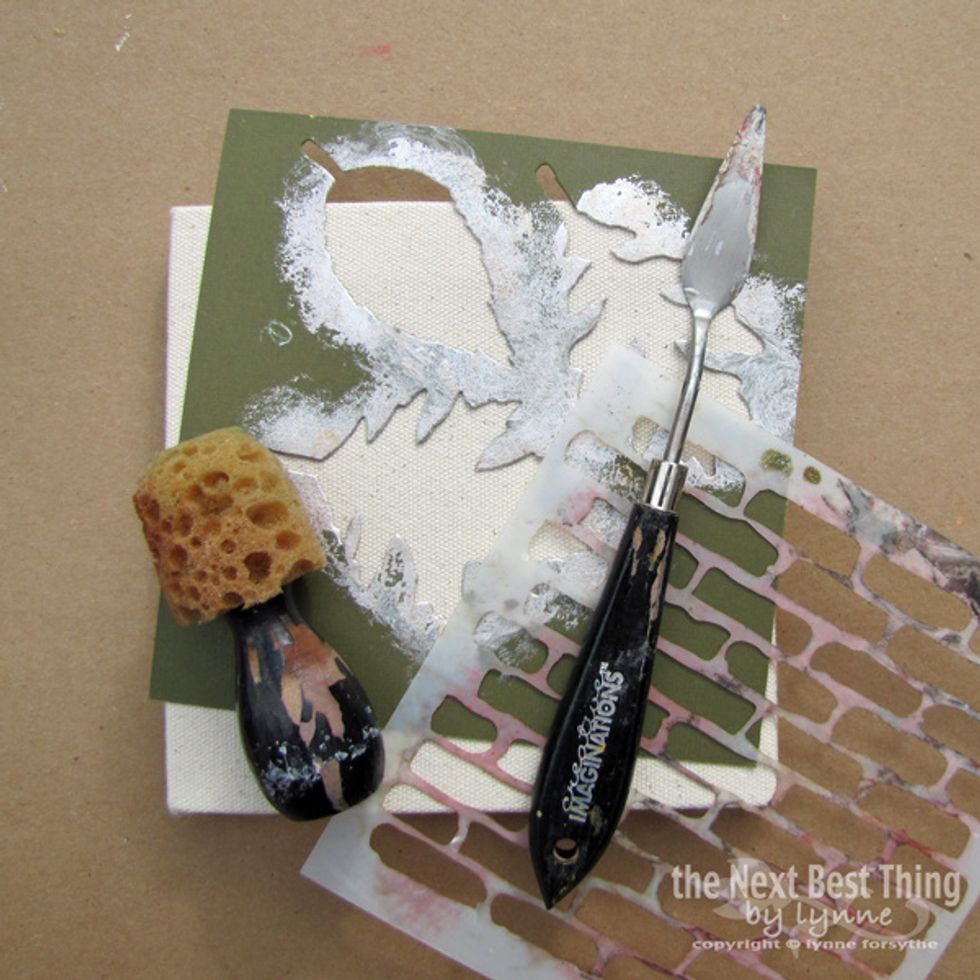 I created my background by using the left over Core'dination diecut paper as a stencil and applied Shimmering Matte Artist Acrylic through it. I then used TCW Brick Stencil to create my brick wall.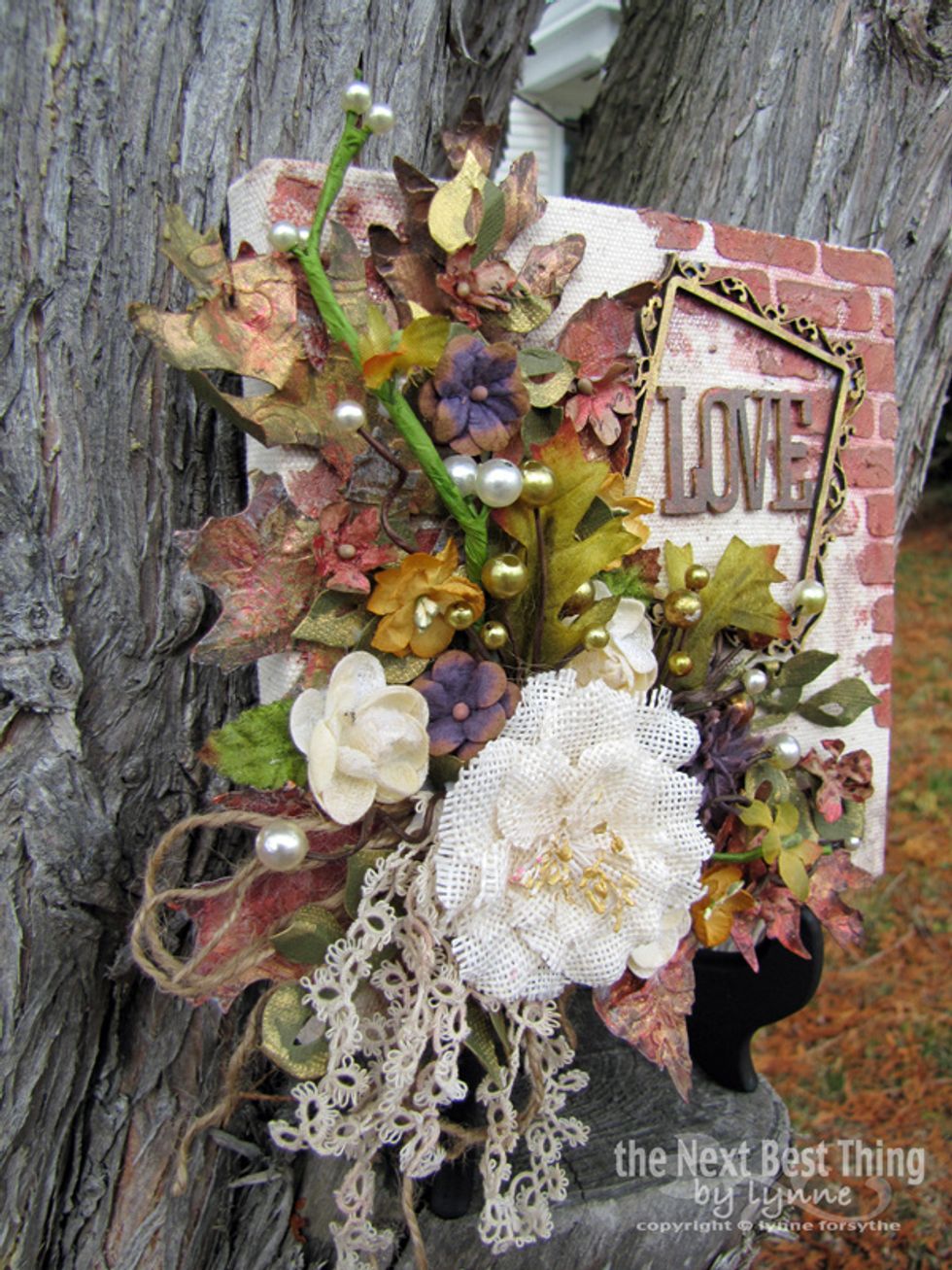 I then set about creating my flower cluster using various Petaloo flowers.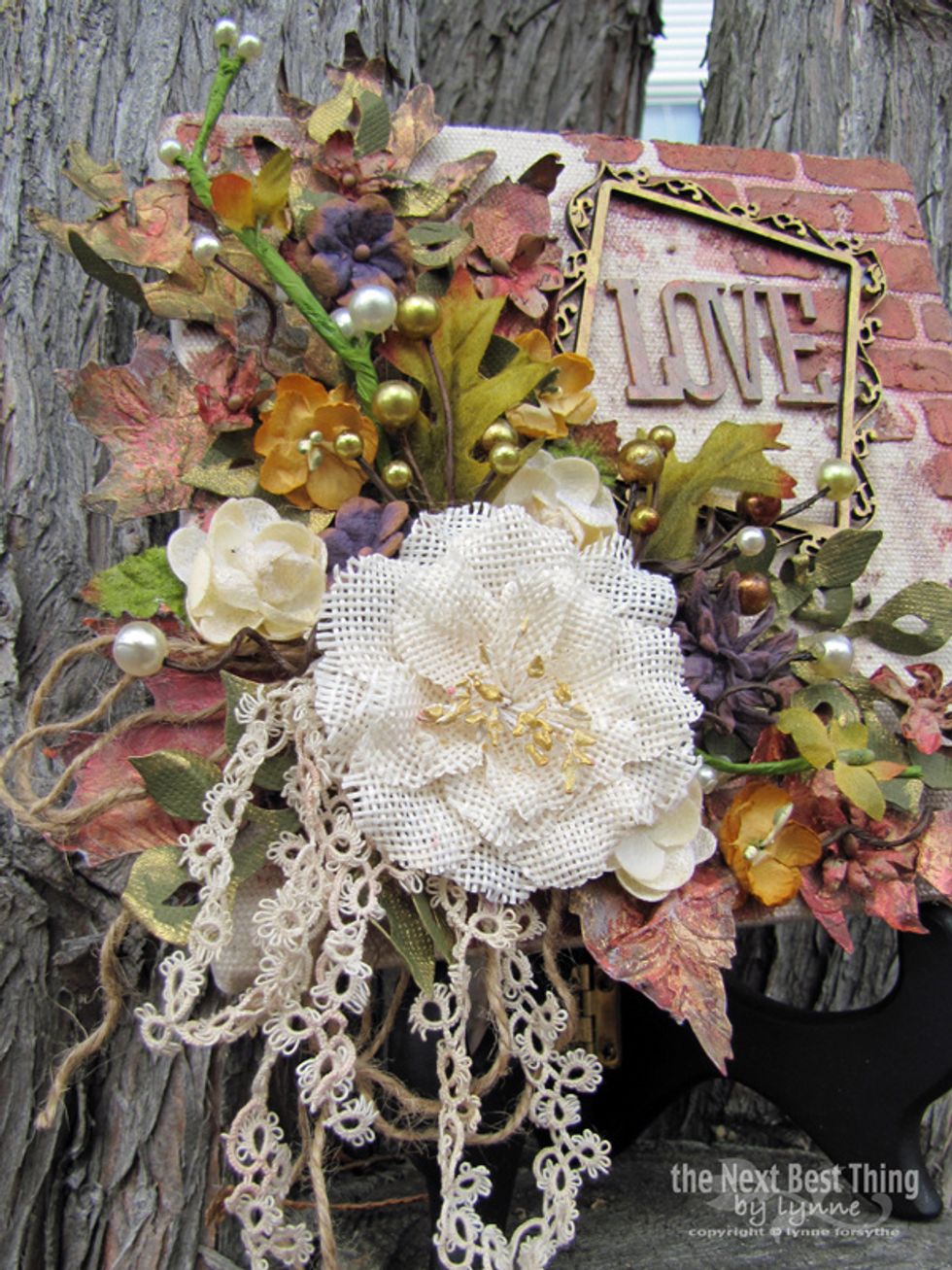 The Petaloo Textured Burlap flower was the PERFECT focal point for my canvas.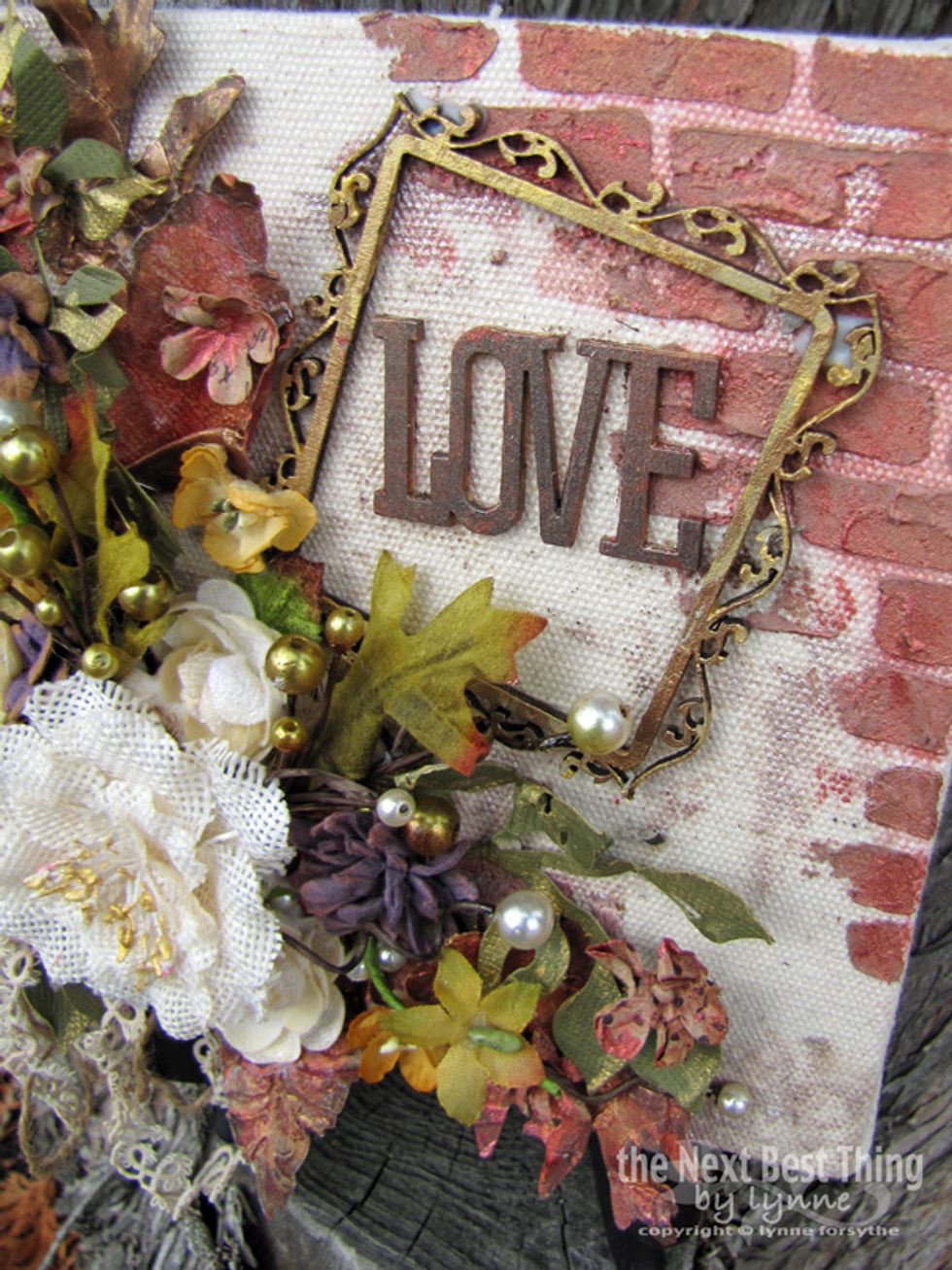 I painted the Petaloo CMC Fancy Frame Chipboard with more of the Shimmering Matte Artist Acrylic paint and used it to frame "LOVE"!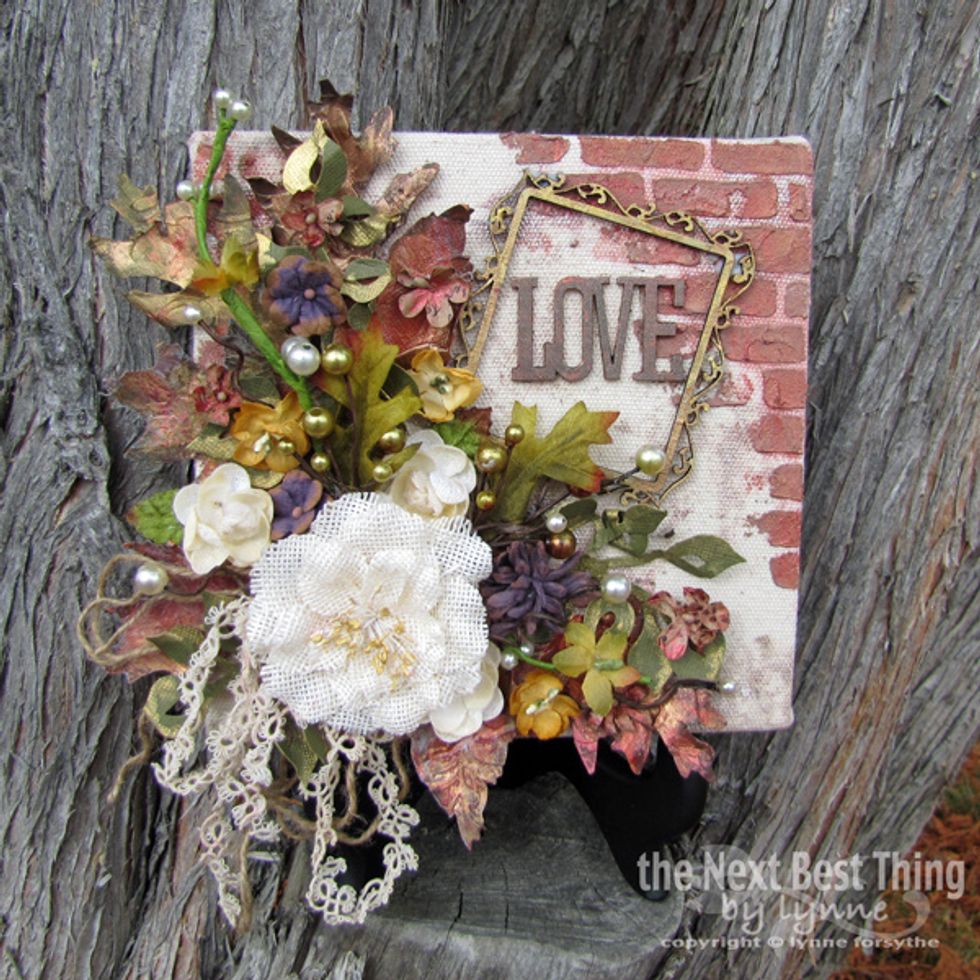 I adhered the leaves and flowers to my canvas using Xyron Double Sided High Tack Tape. Hope you enjoyed my Fall Inspired Canvas!
Petaloo Textured Burlap Blossoms x 4
Petaloo Botanica Foral Ephemera
Petaloo Botanica Faux Dried Berry Clusters
Petaloo Textured Mini Blossom x 8 Ivoyr
Petaloo Darjeeling Mini Mix Purple
Petaloo CMC Chipboard Fancy Frames
Core'dinations 6x6 Cardstock Darks
Core'dinations Cardstock Brownie
Core'dinations Sand It Set
Xyron Double-Sided High Tack 1/2" Tape
Lynne Forsythe
I hail from the small but Beautiful state of New Hampshire. My creative style I would say is Distress meets Shabby and always has a FLOWER!!!