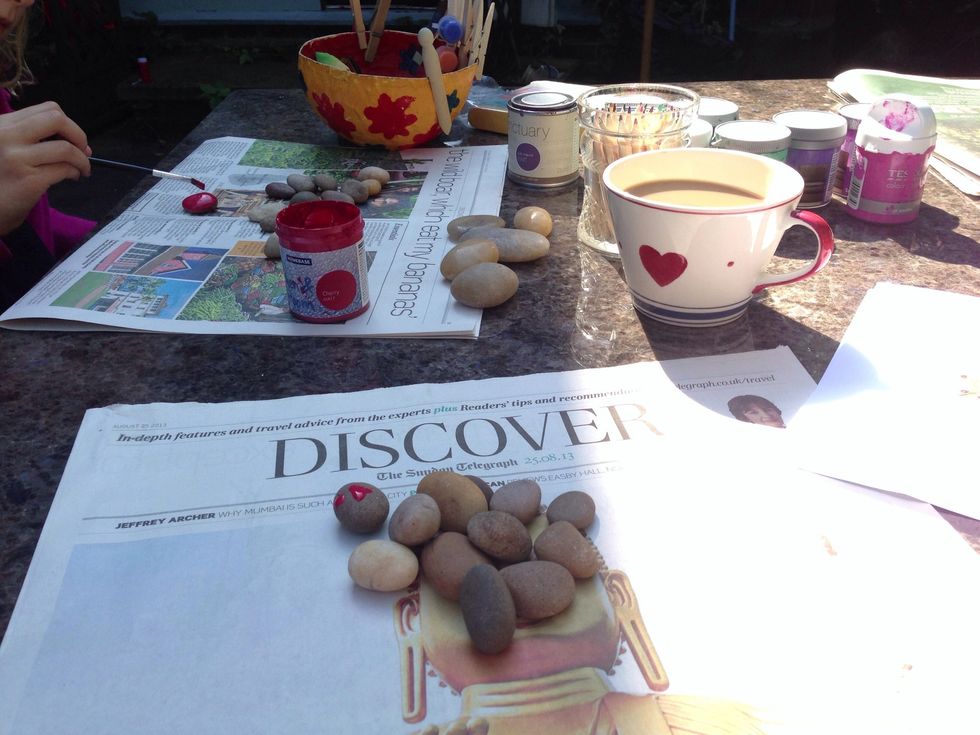 Gather stones & put on paper on table.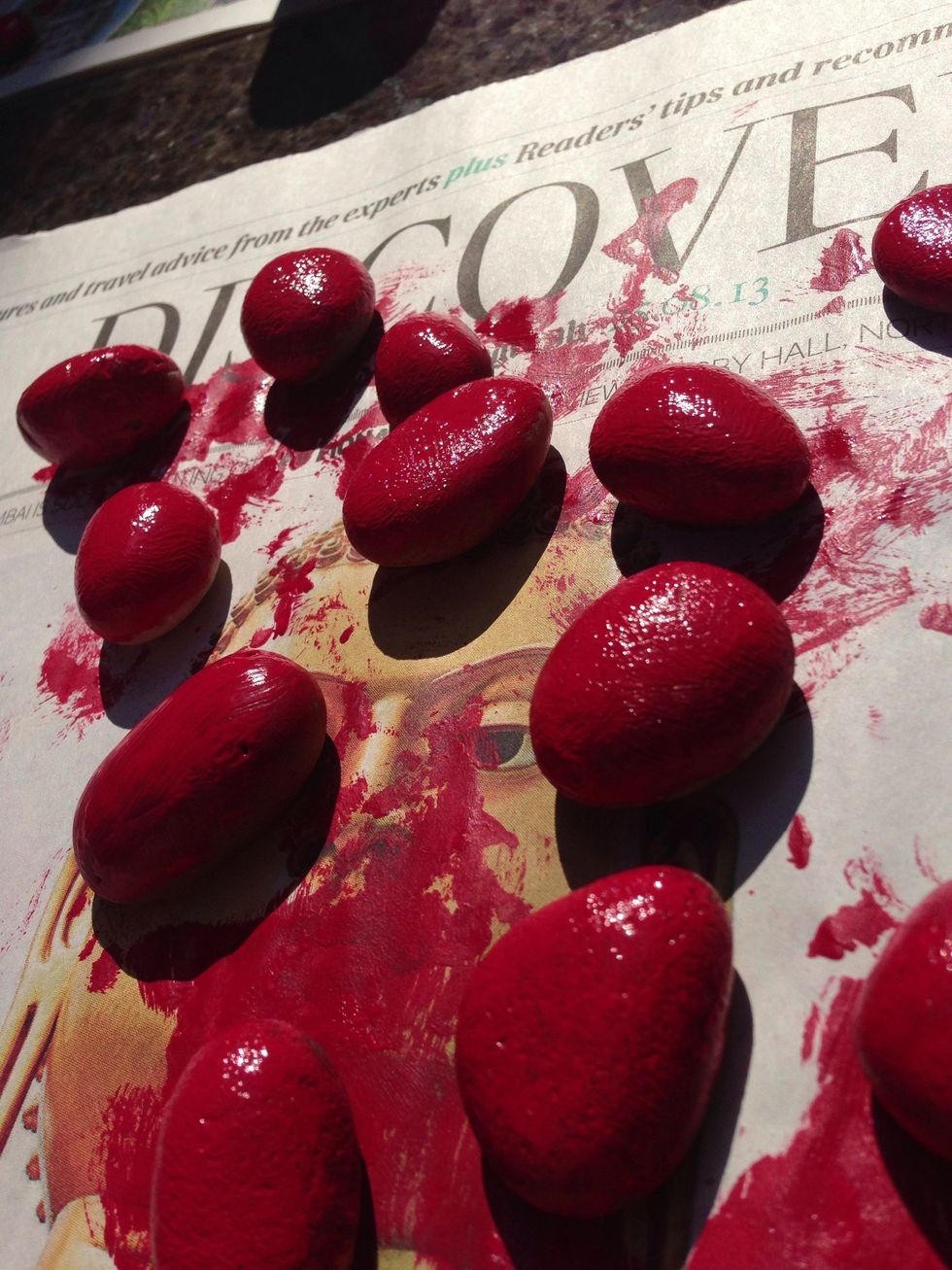 Paint both sides with RED emulsion then wash brush. If working with children PLEASE use age suitable paint- I'm in my 40's & wanted the ladybirds for outside so used emulsion.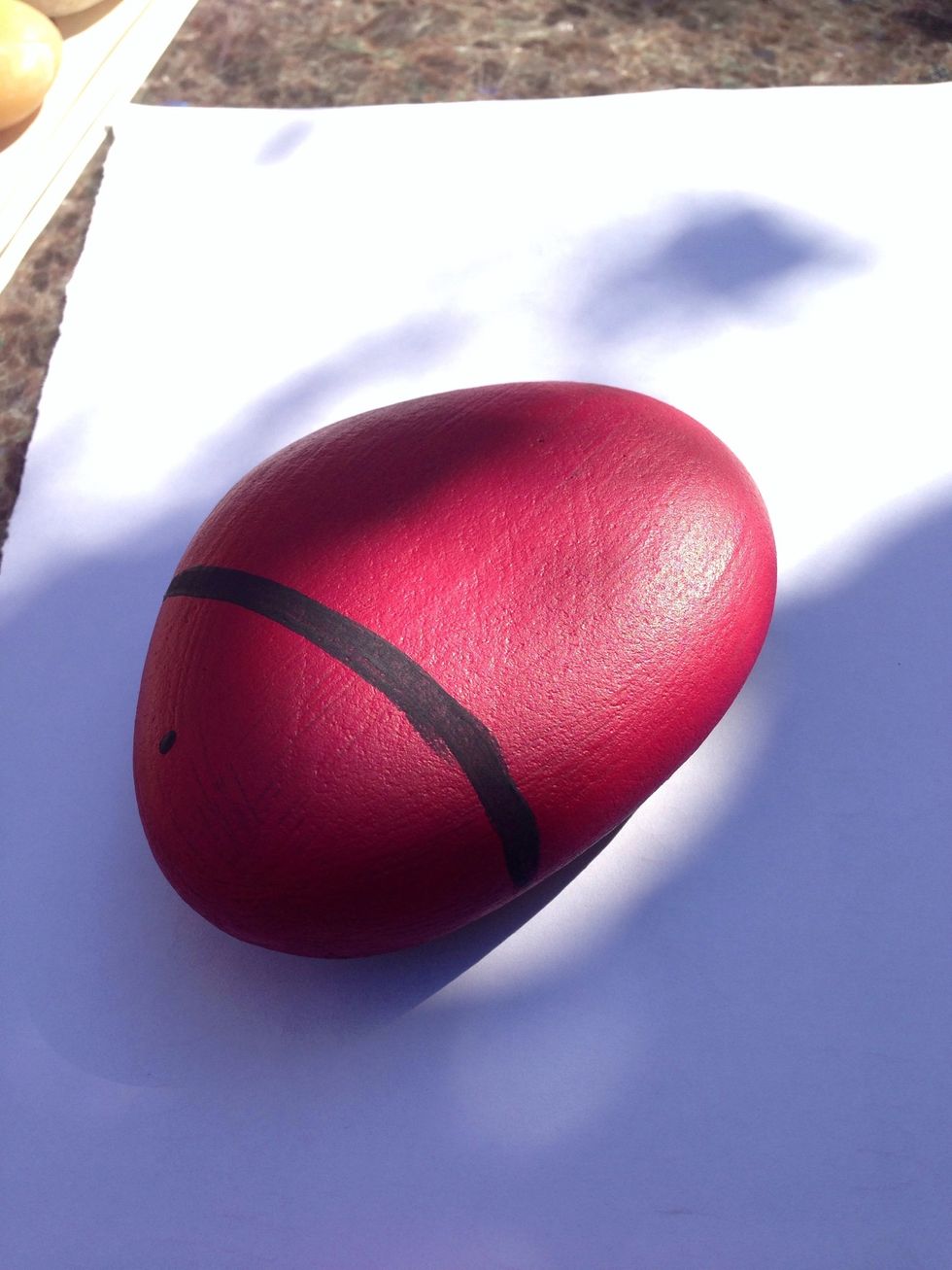 Draw line in black paint on one end. This will be the head.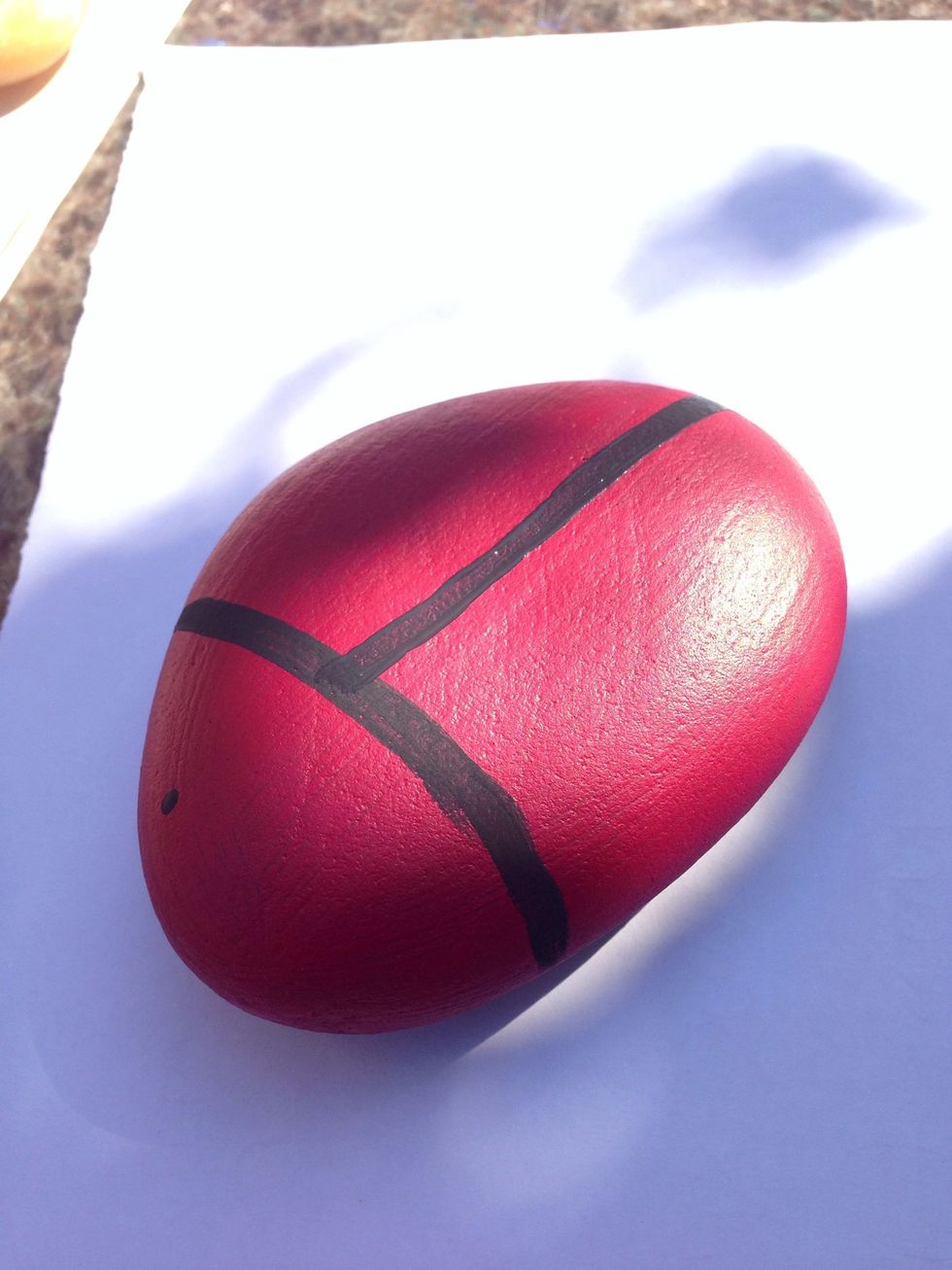 From the centre of this line draw another one to the back of the ladybird.
Add dots symmetrically.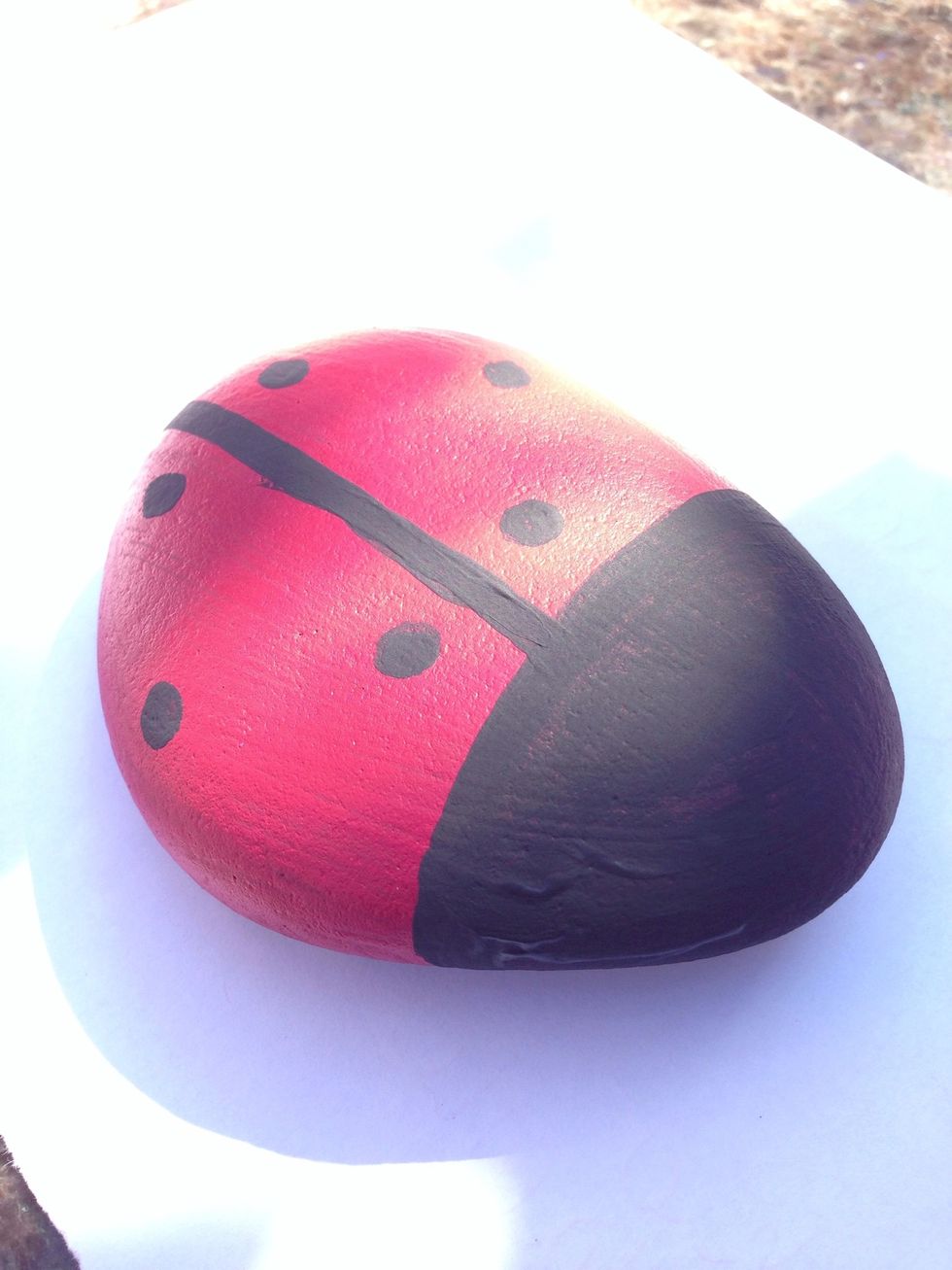 Colour in the head.
Add dots for eyes... Know when to stop making them.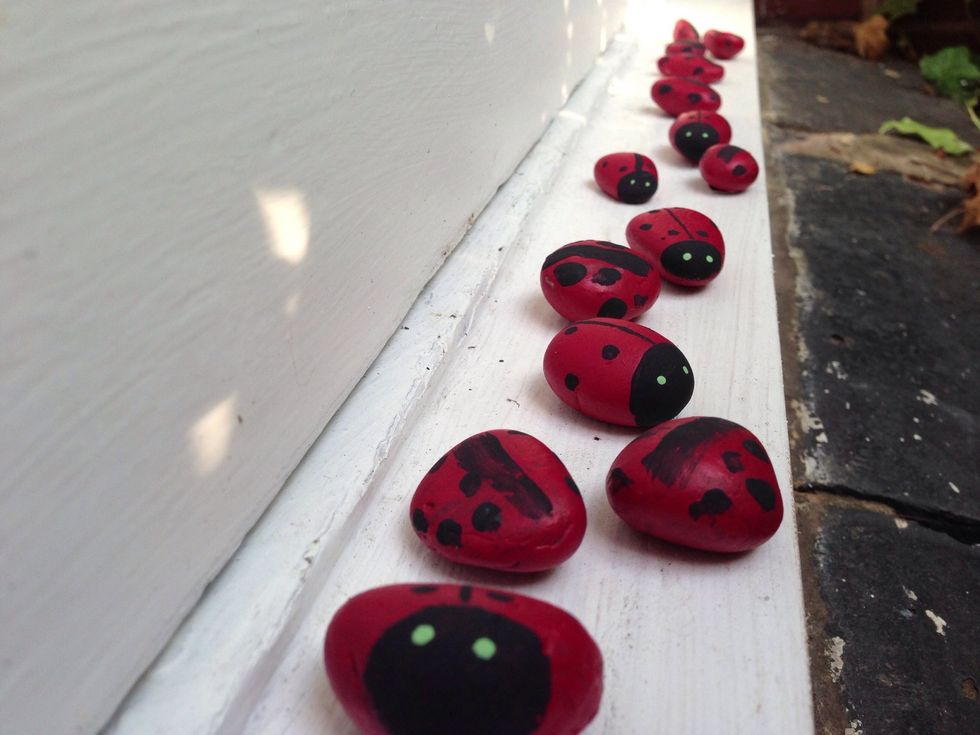 Scatter over windowsills... & all over your house.
Flat smooth pebbles & stones
Red emulsion paint
Black emulsion paint
Small paint brush
Yellow paint for eyes
Noodle Bubble
Crafty sort. Penchant for pattern & very fond vintage fabric. Peddler of pretties. Domestic Slattern. Avid reader. Button addict. Dreamer.
@noodleBubble on instagram