How to create just cavalli resort inspired nails
Create Just Cavalli Resort Inspired Nails
14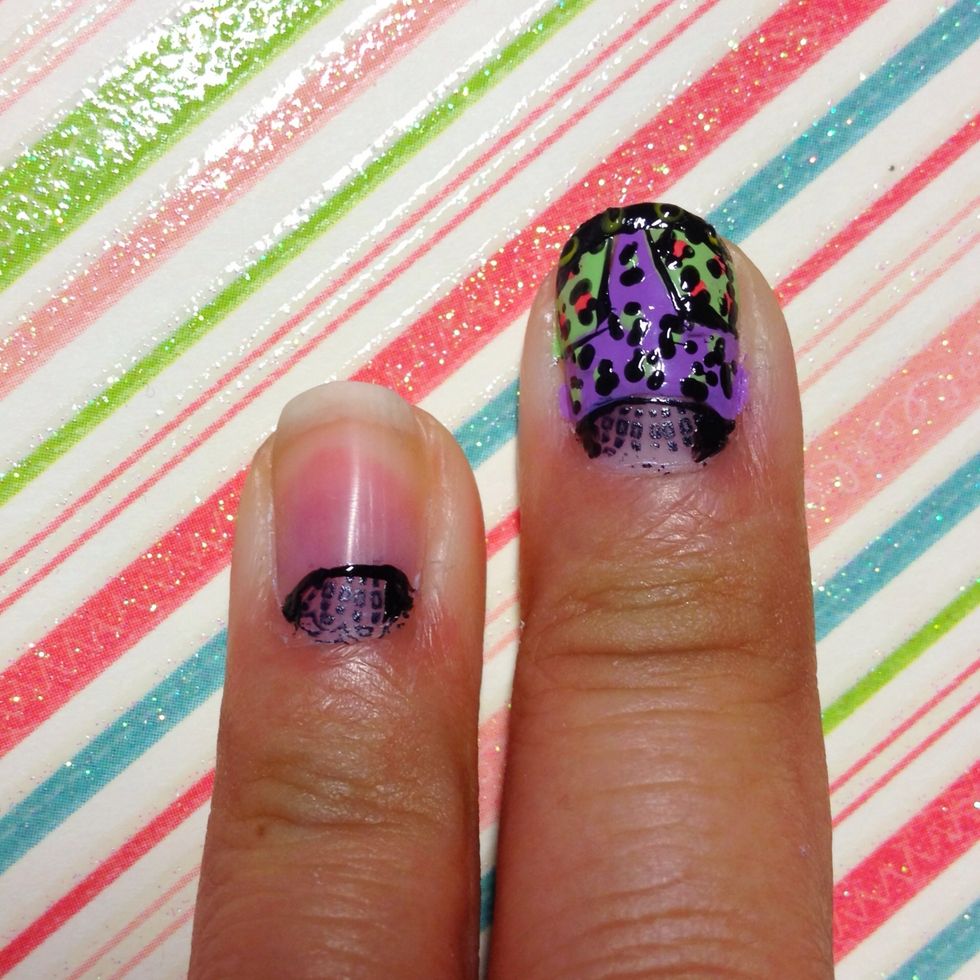 Use konad plate 71 and transfer the lace image on to your nail. Using a qtip and polish remover shape the image to a ruffian. Outline and fill the sides.
Using a purple polish paint it horizontally above the ruffian image. Then creat a triangle to the tip of your nails.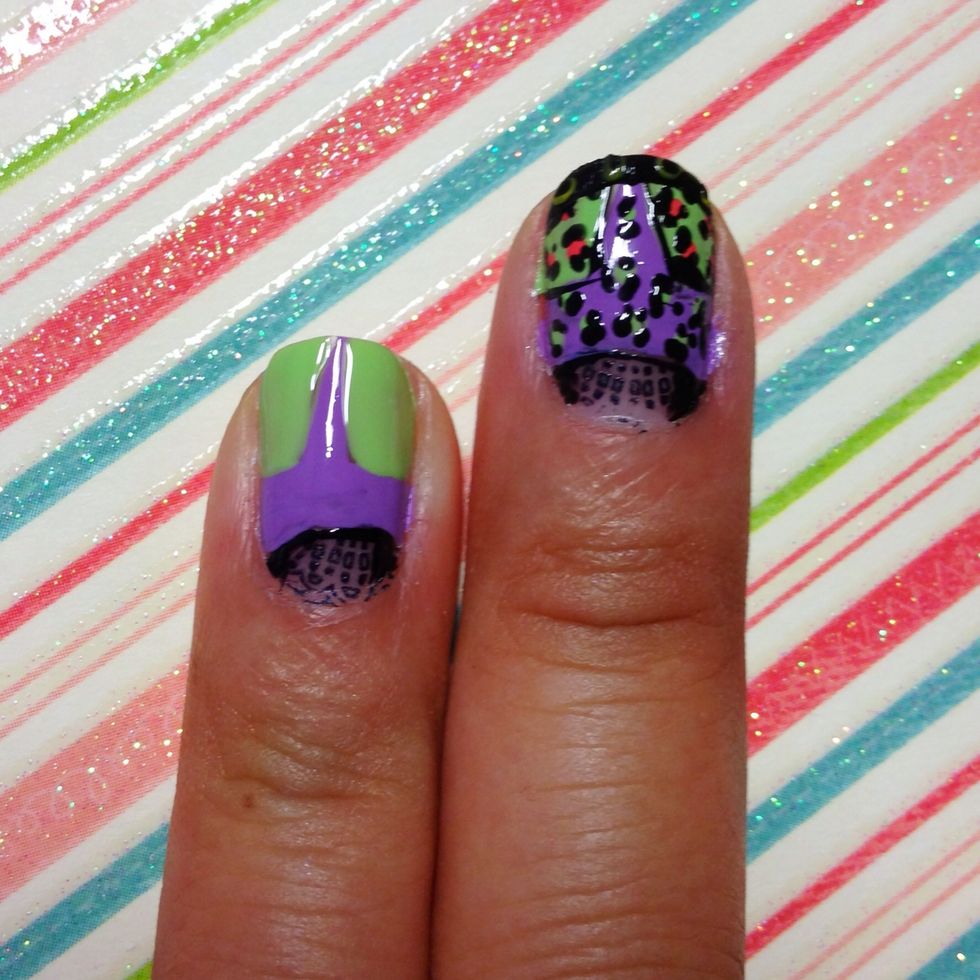 Fill in the unprinted space with green polish.
Dot the green area with orange polish and purple area with green polish.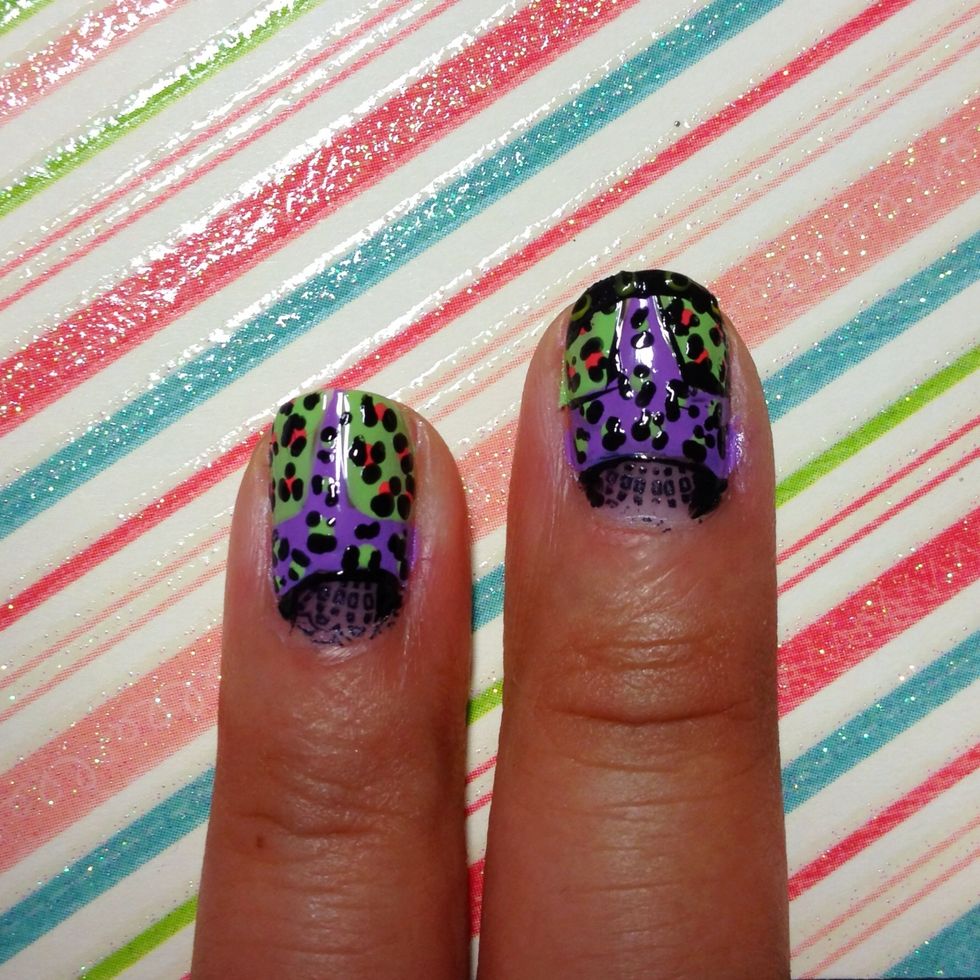 Using a dotter or toothpick create tiny leopard print around the colored dots.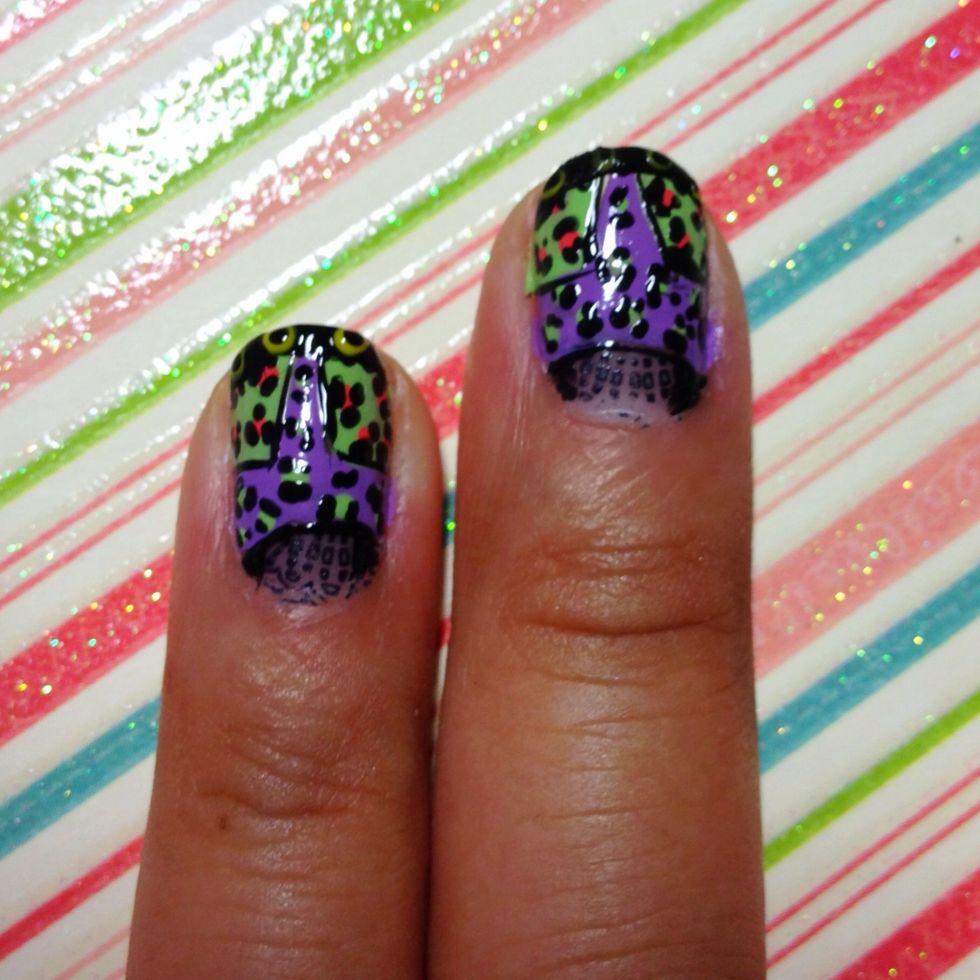 Next create a black French tip. Dot 4 evenly spaced yellow dots and place a black dot without the yellow dot. Out line the green area.
Now you have completed Just Cavalli resort 13' inspired nail art.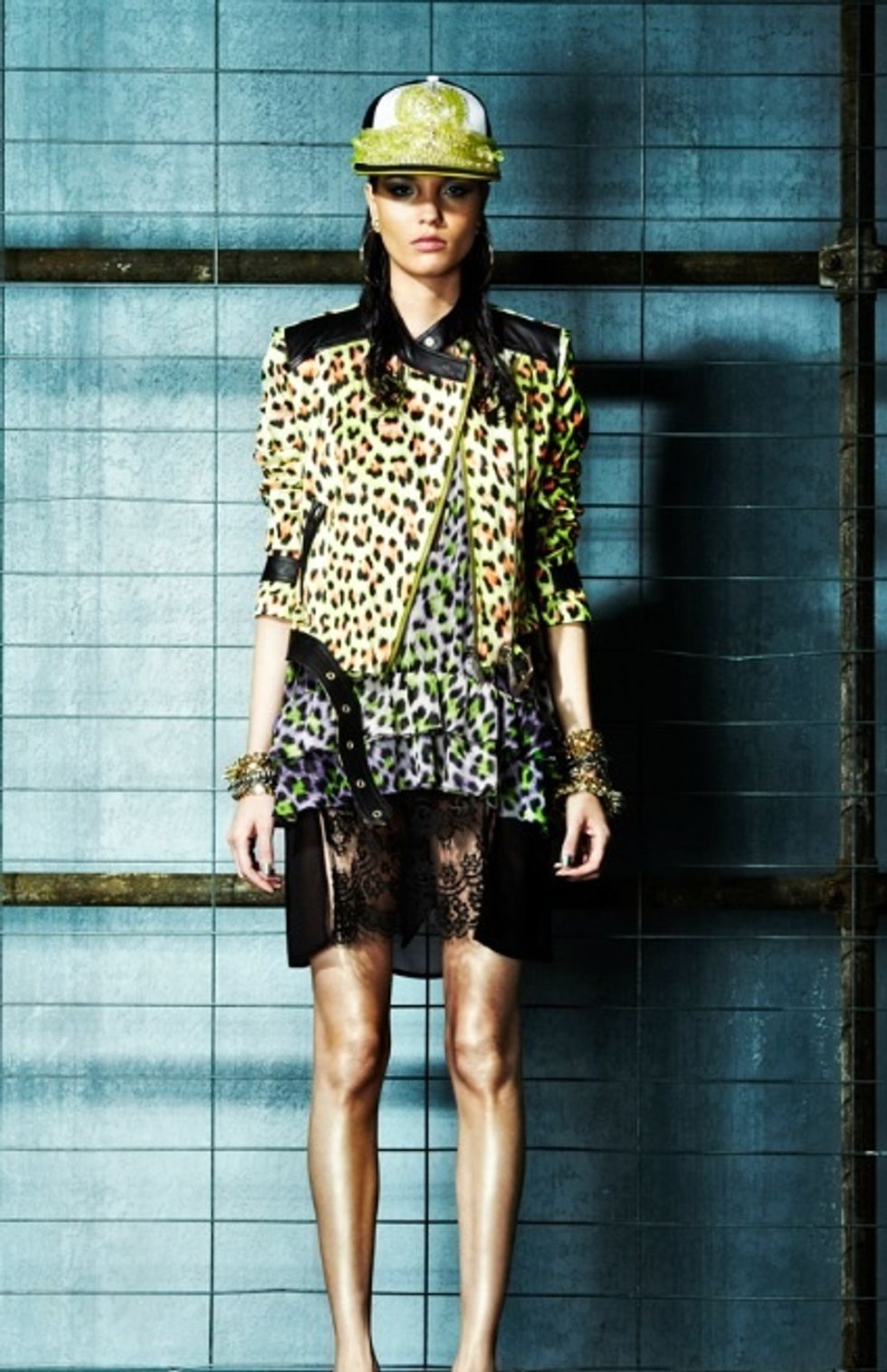 Here is the inspiration of the design. I hope you enjoy it!
For more fashion inspired nail art tutorial, please drop by my blog: nailartcouture.blogspot.com or check out my other snap guides!
1.0 Black polish
1.0 Purple polish
1.0 Green polish
1.0 Orange polish
1.0 Konad plate m71
1.0 Dotter
1.0 Nail art brush
1.0 Konad stamper kit
1.0 Yellow polish
Nailartcouture .Com
I am a nail art addict and recently I decided to share my nail art with the world through my blog: nailartcouture.blogspot.com \nFacebook.com/NailArtCouture