Create Jen Stark-Inspired Cut Paper Shapes
4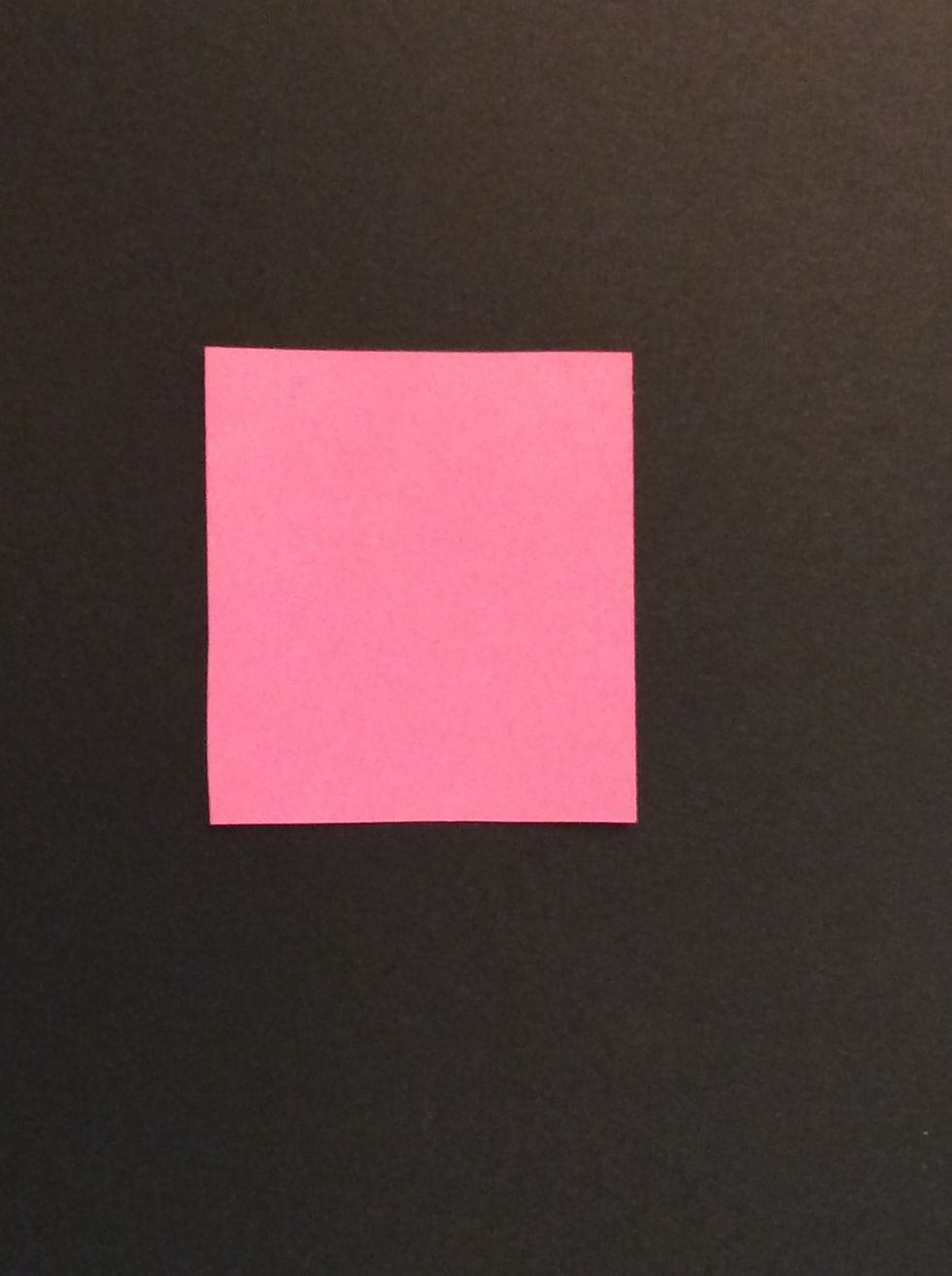 Choose a small colored paper square.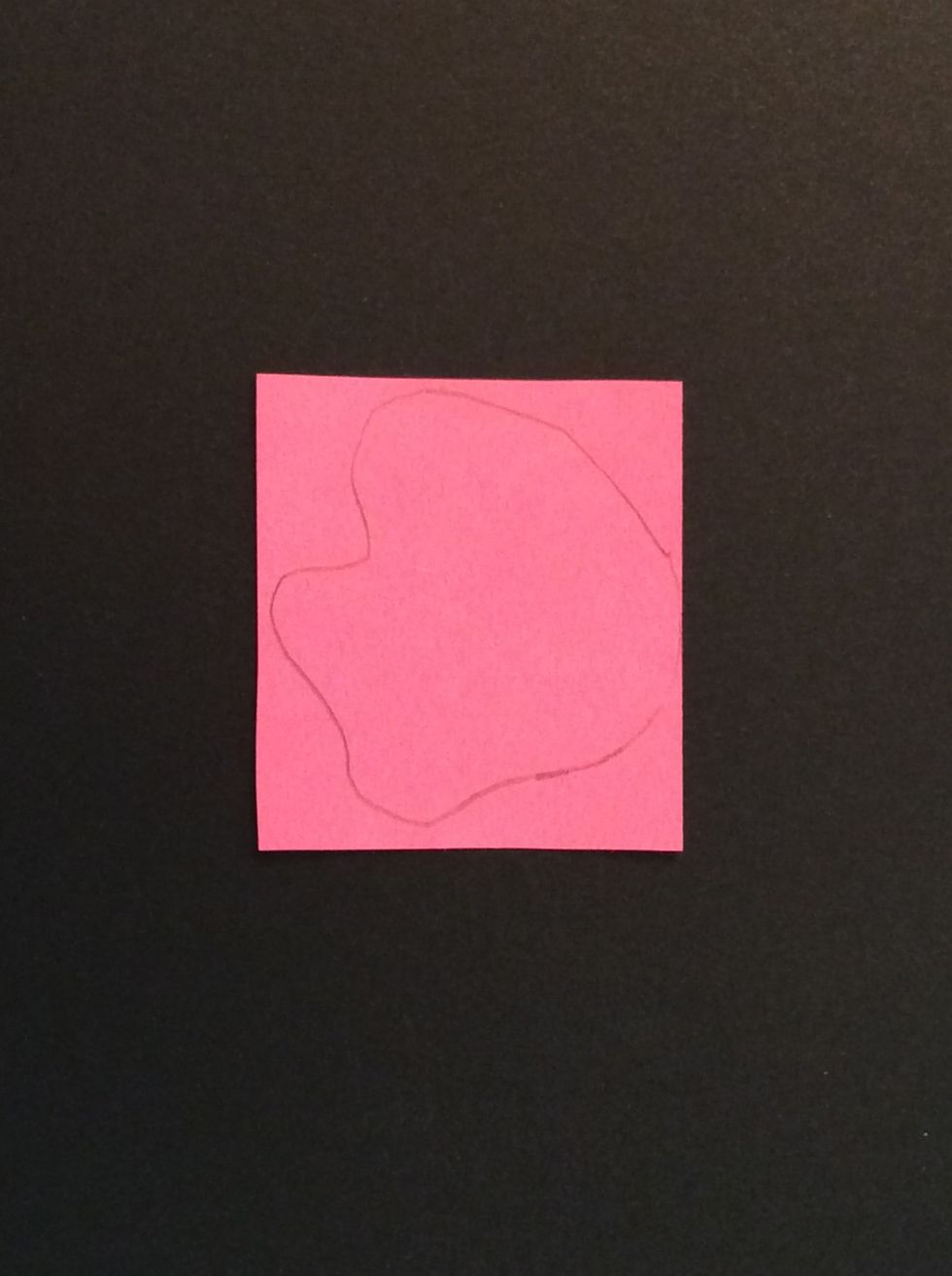 I'll draw a simple shape that almost touches the edges of my paper.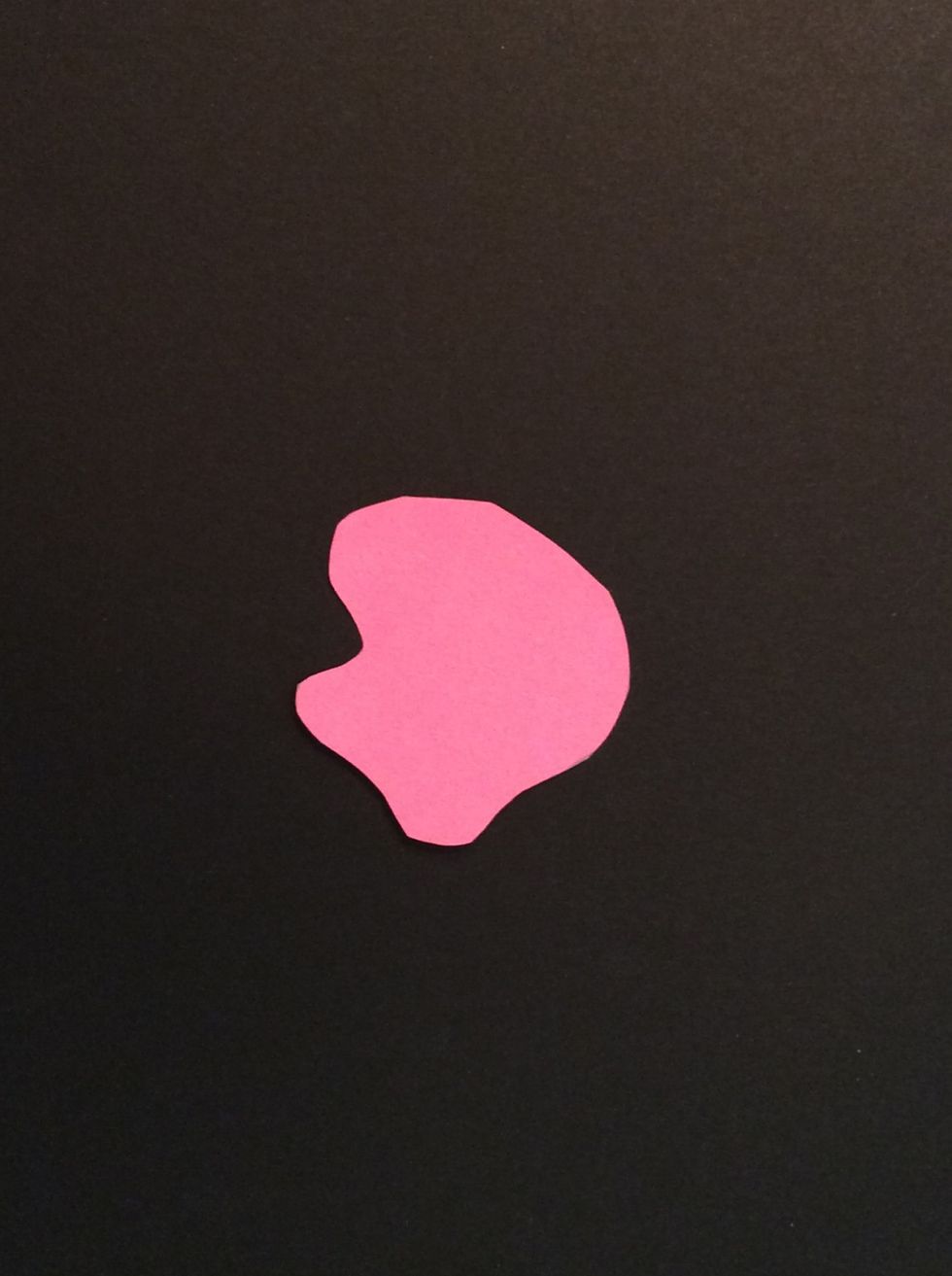 I'll carefully cut it out with scissors.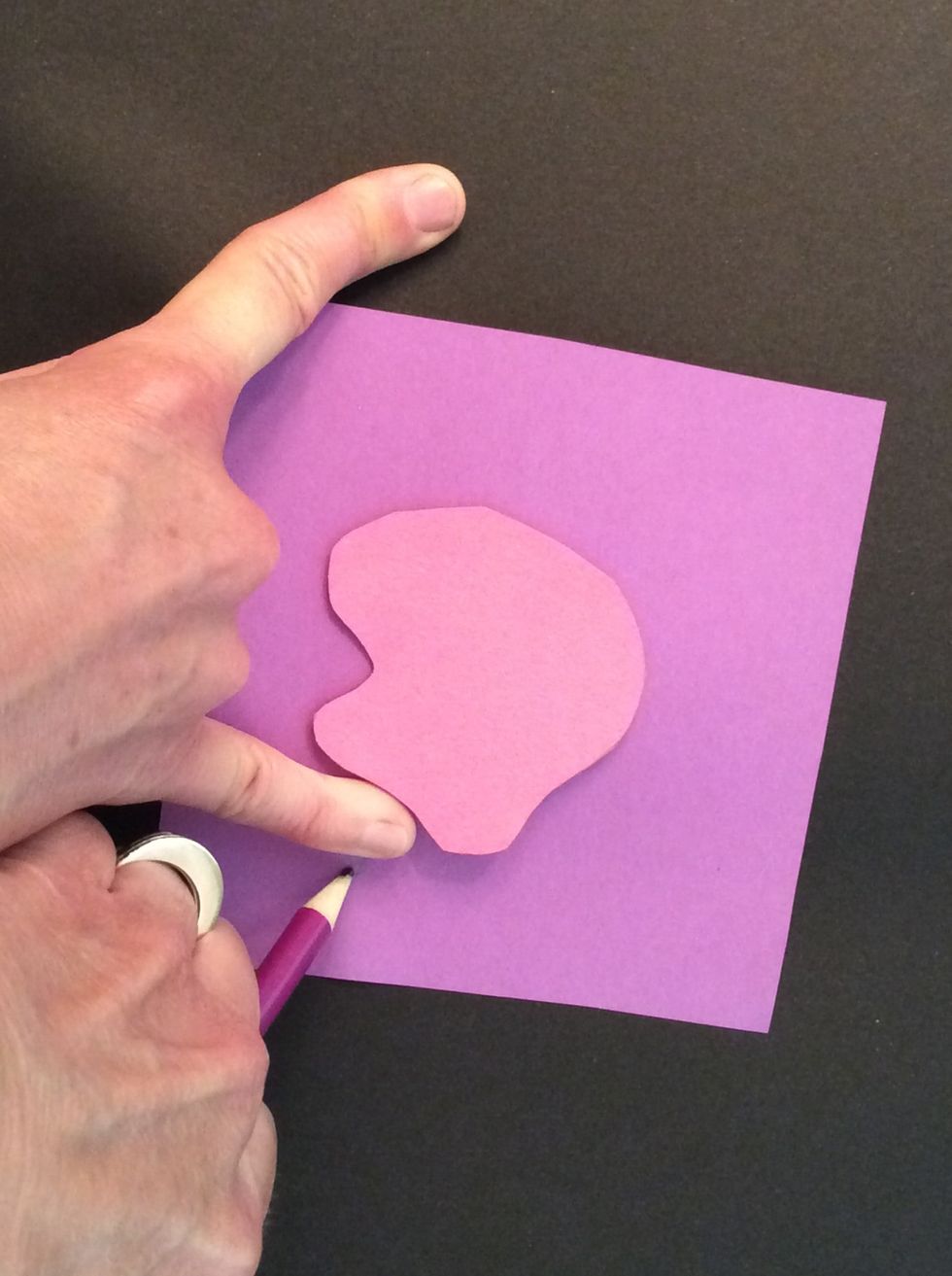 I'll choose a larger paper in another color and measure one pinkie width away from my first shape.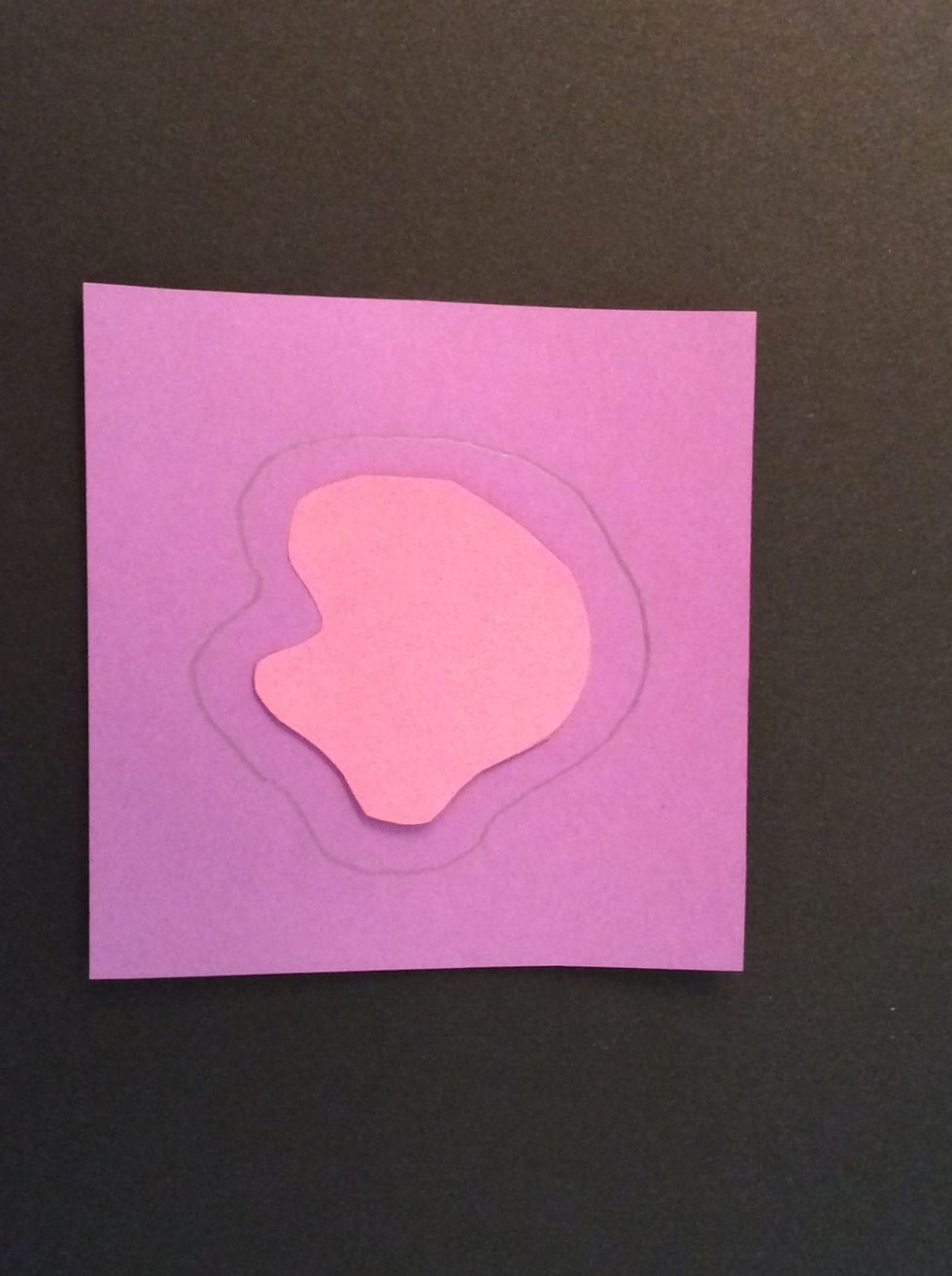 I'll use my pencil to repeat the shape.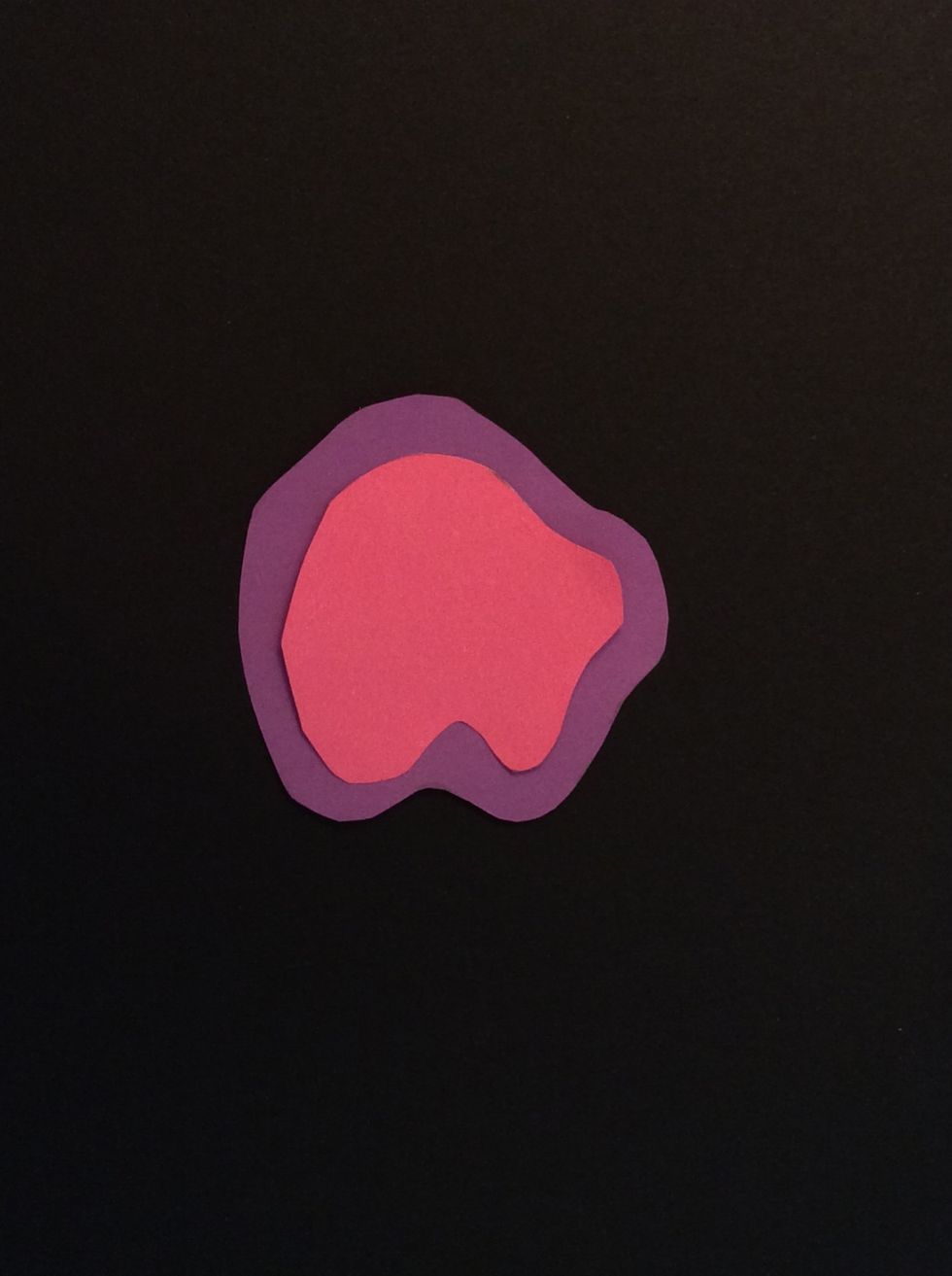 I'll carefully cut it out.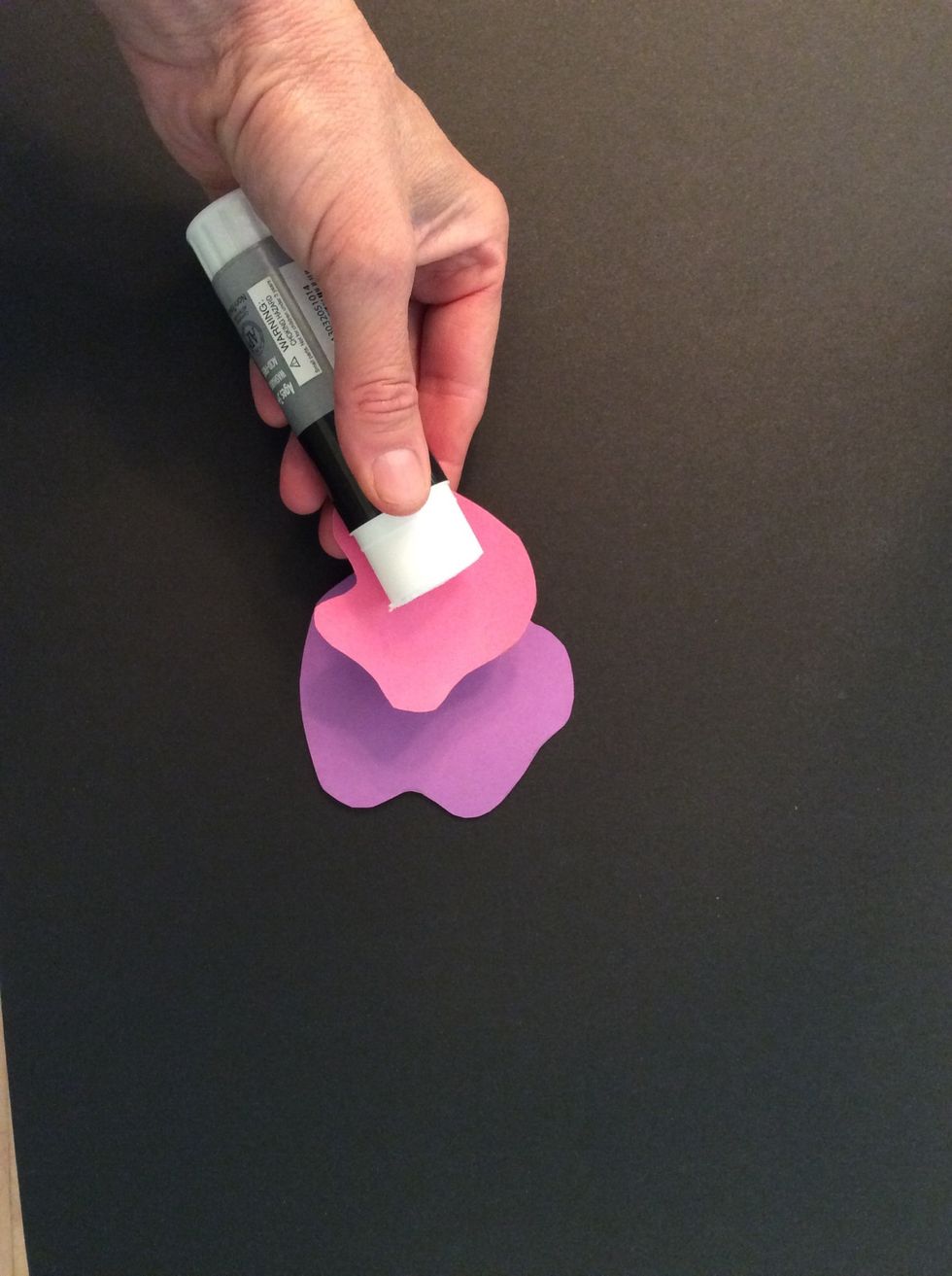 I want to put the glue on the SMALL shape but...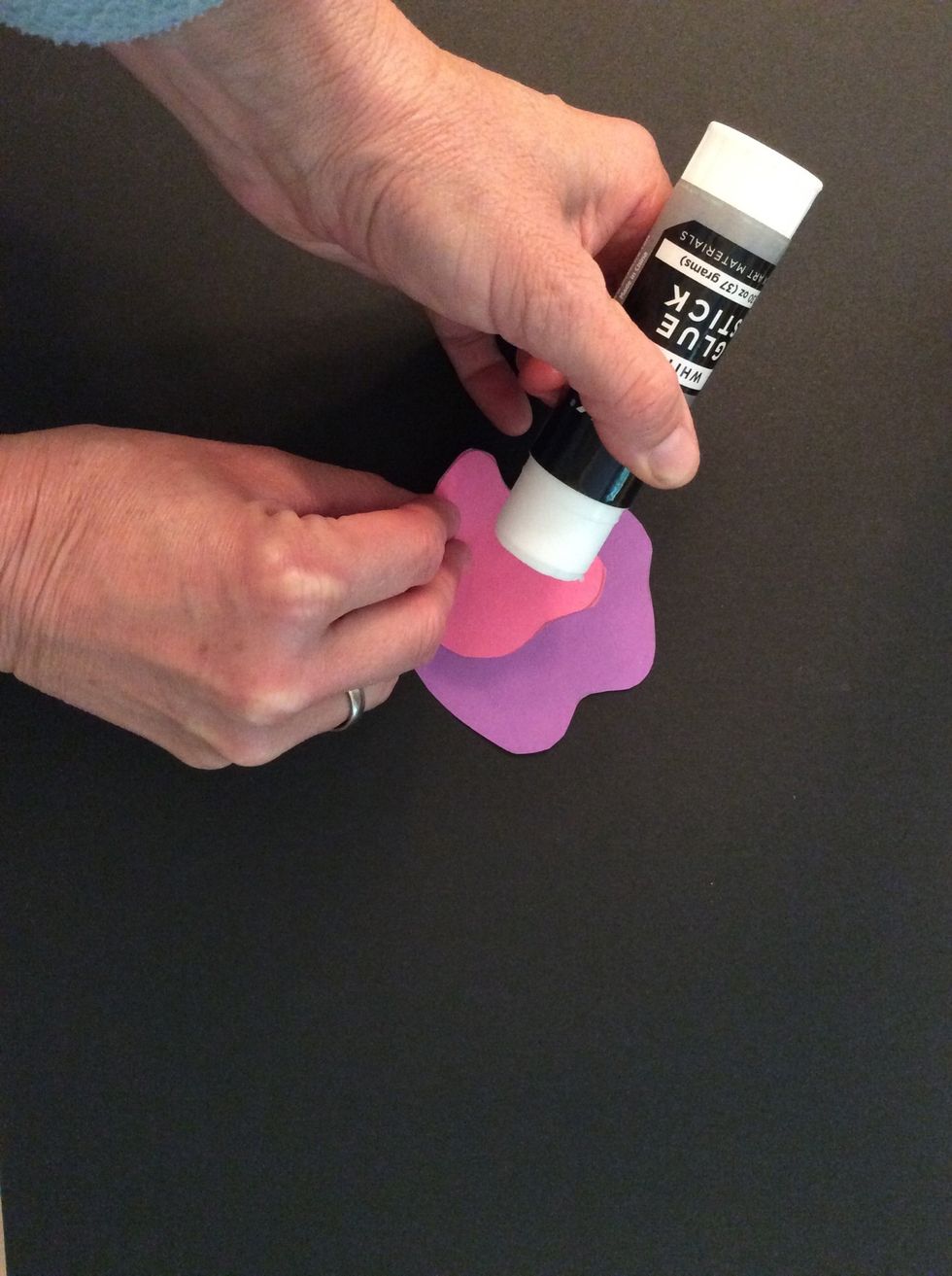 I need to remember to FLIP IT OVER before I use my glue stick.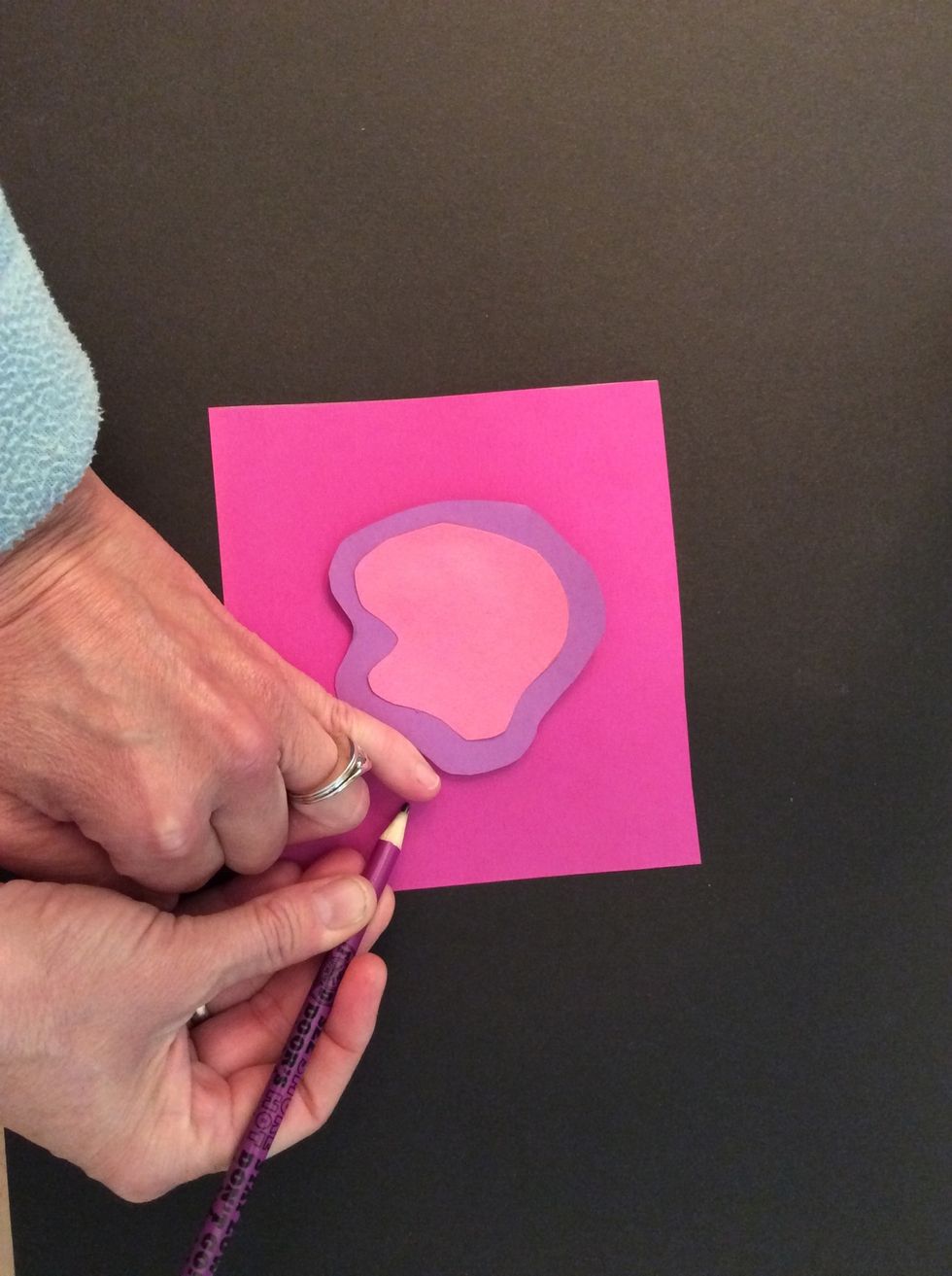 I'll choose a new piece of paper and repeat the steps. 1. Measure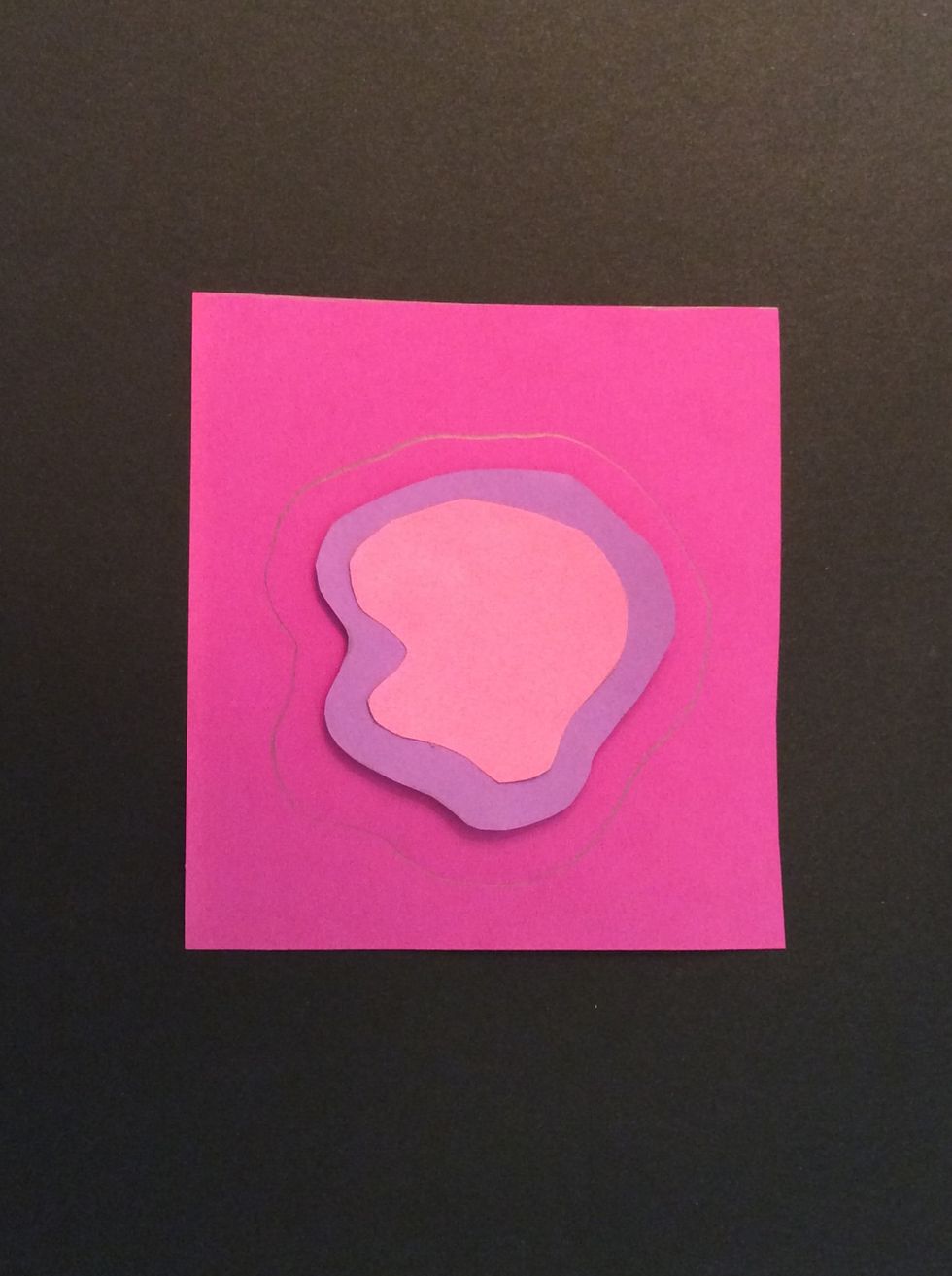 2. Draw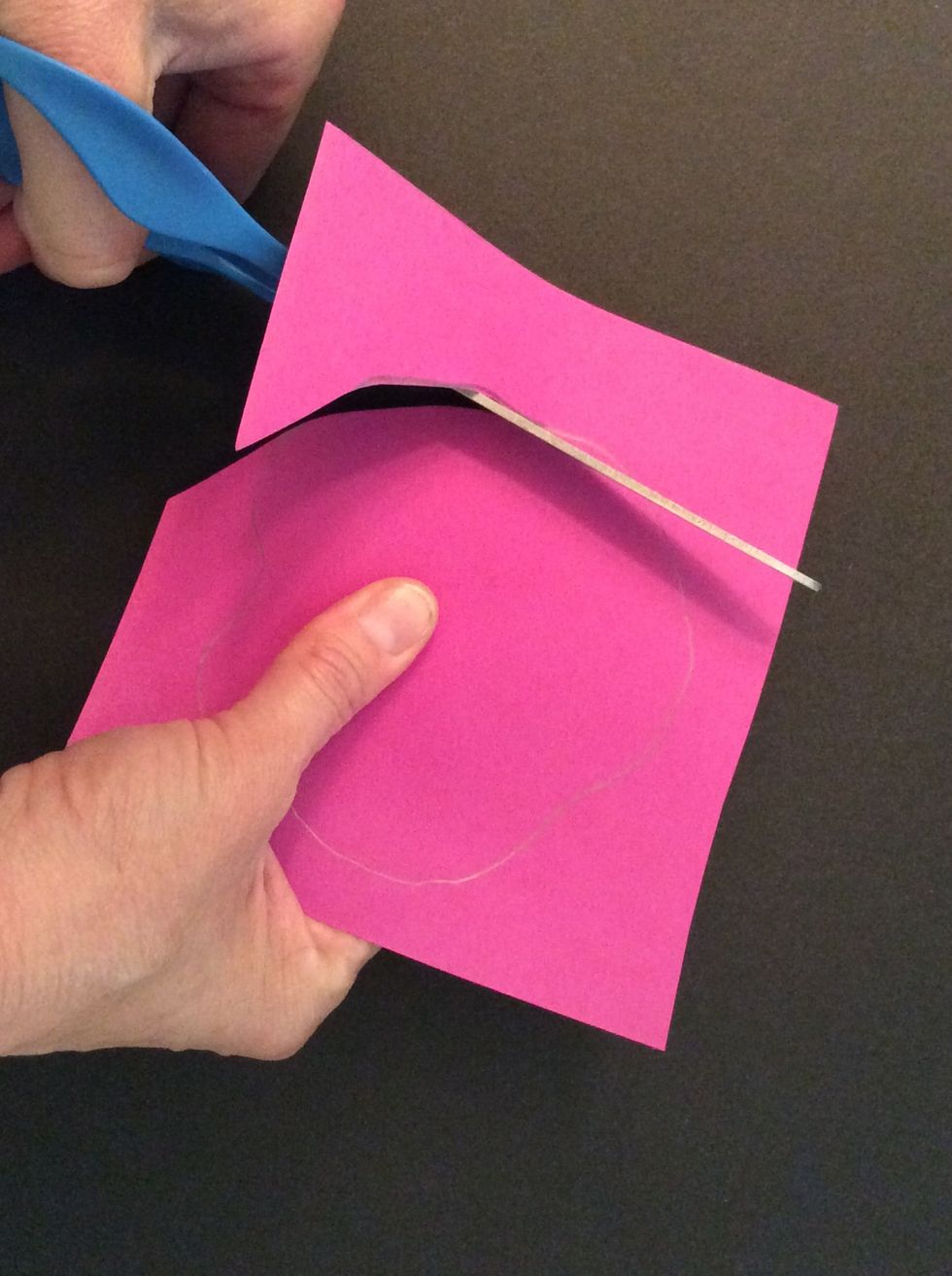 3. Cut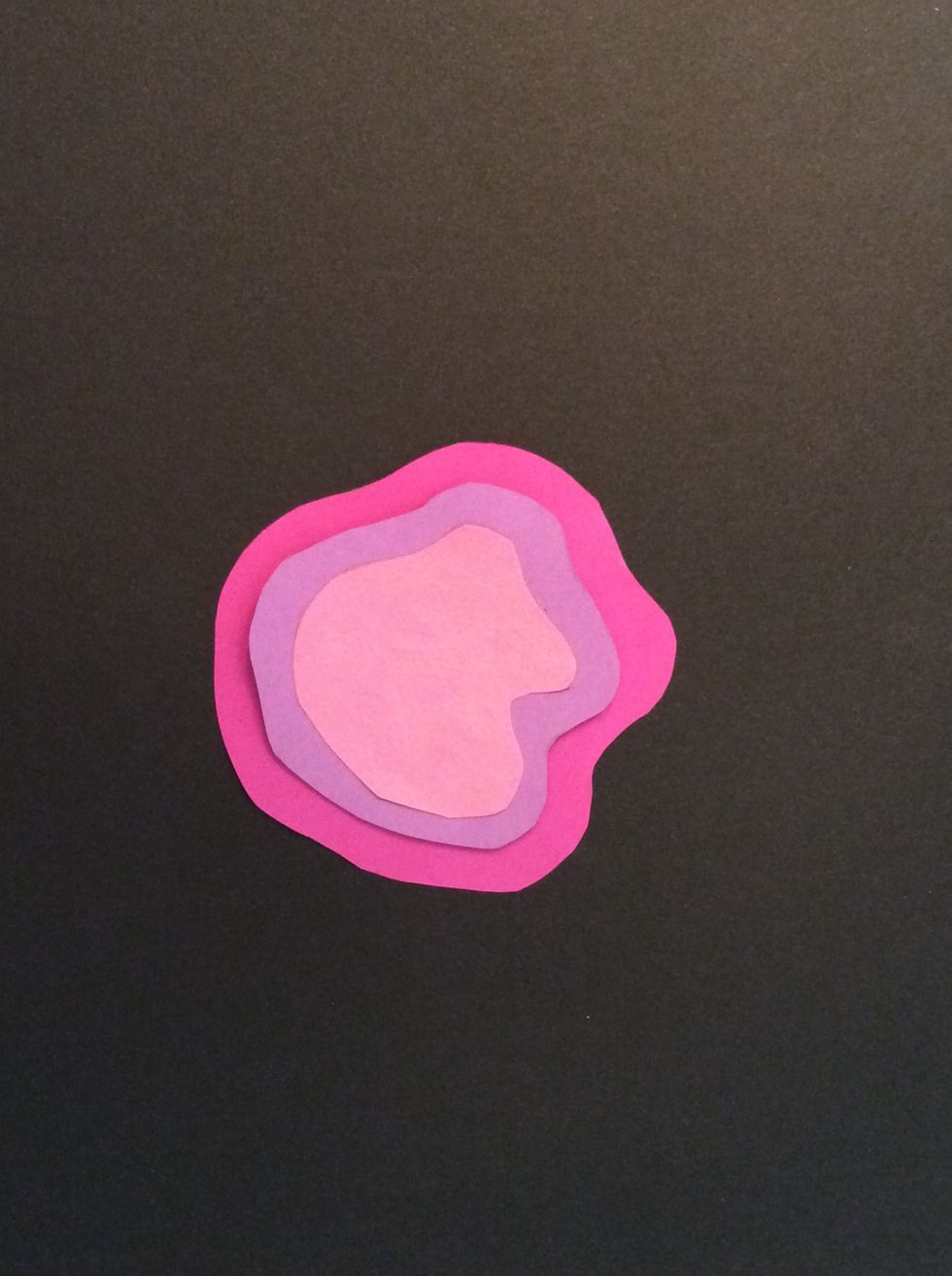 Line up the shapes so the edges repeat.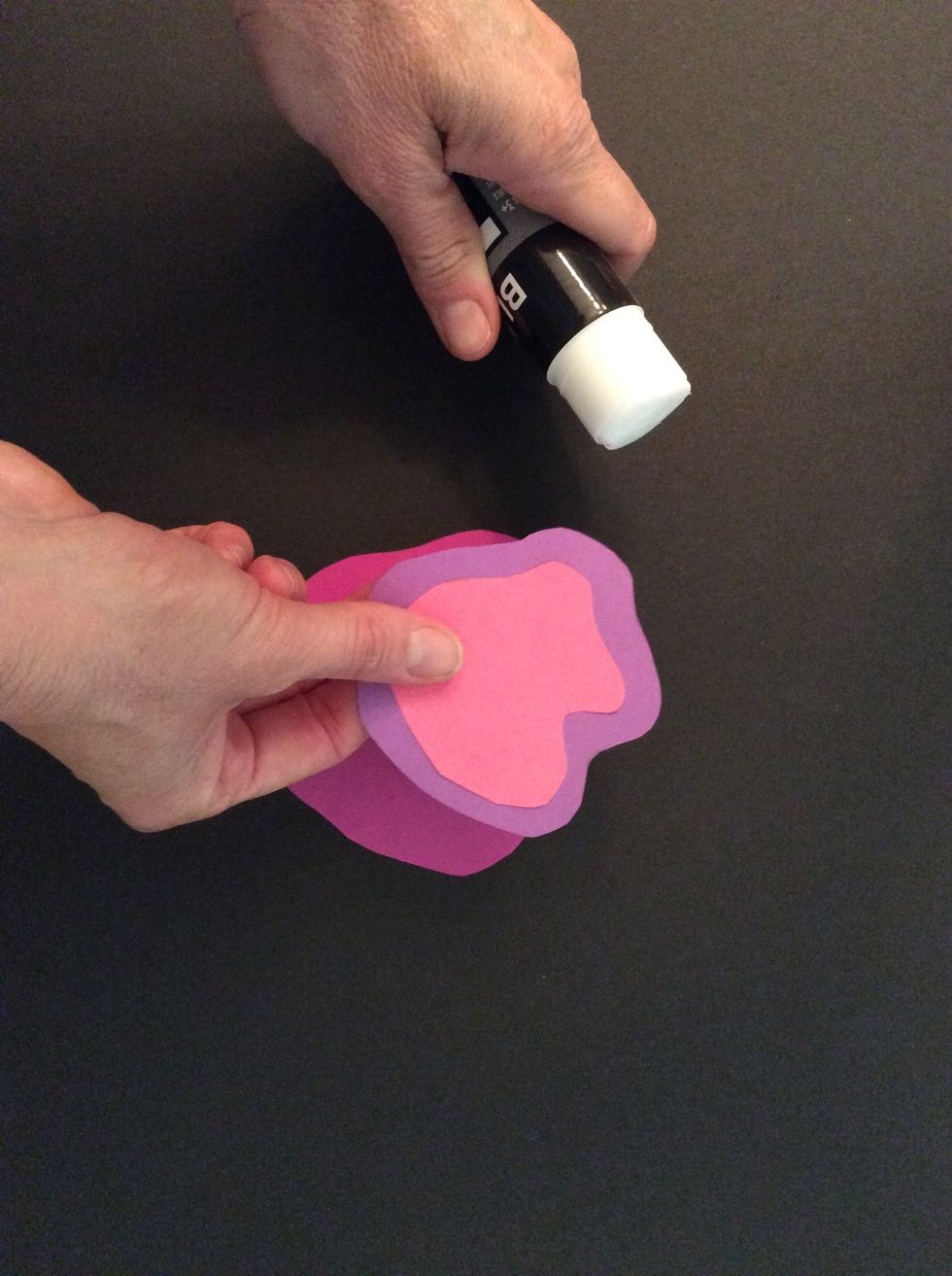 Wait!!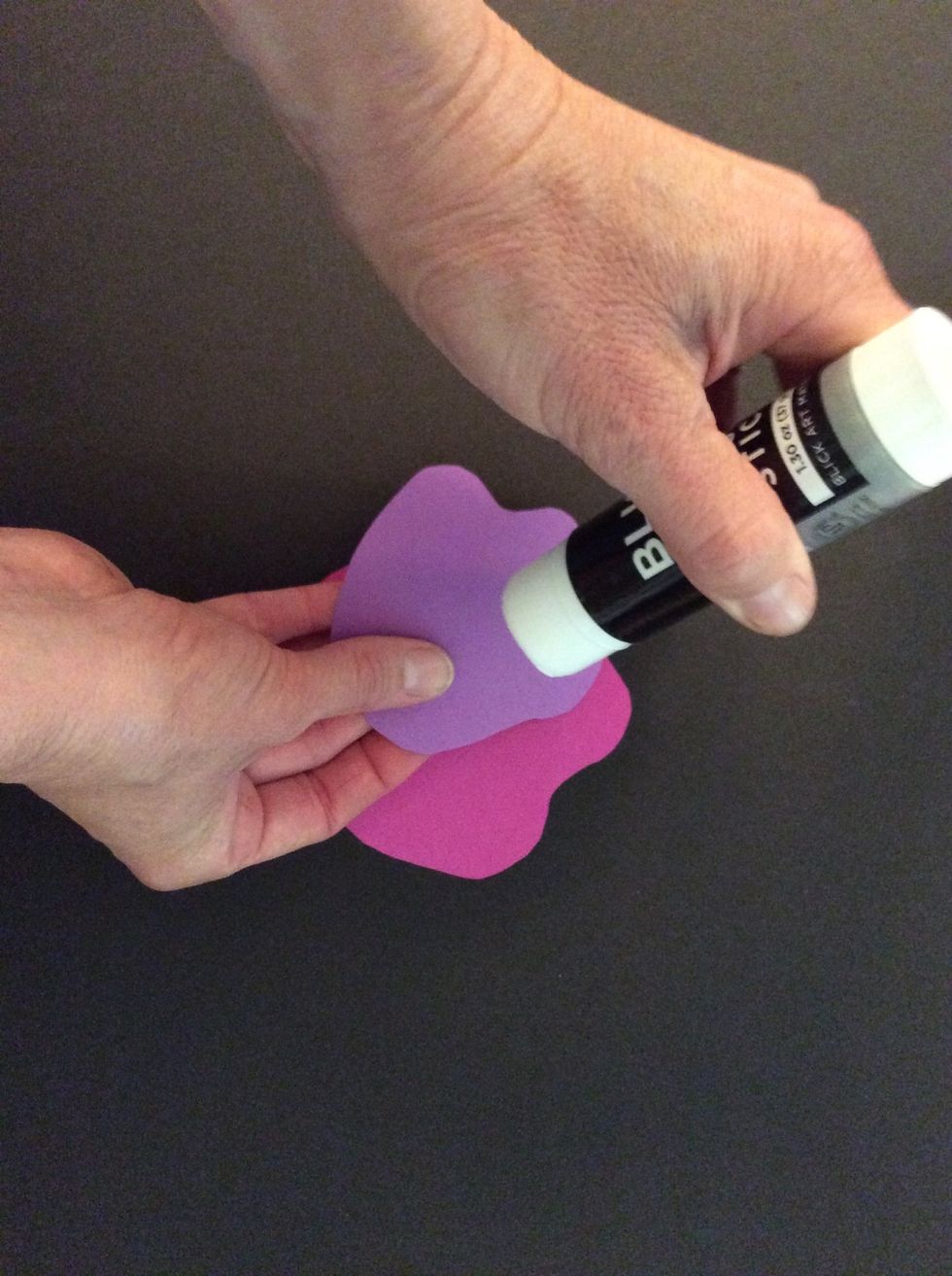 FLIP. Then glue.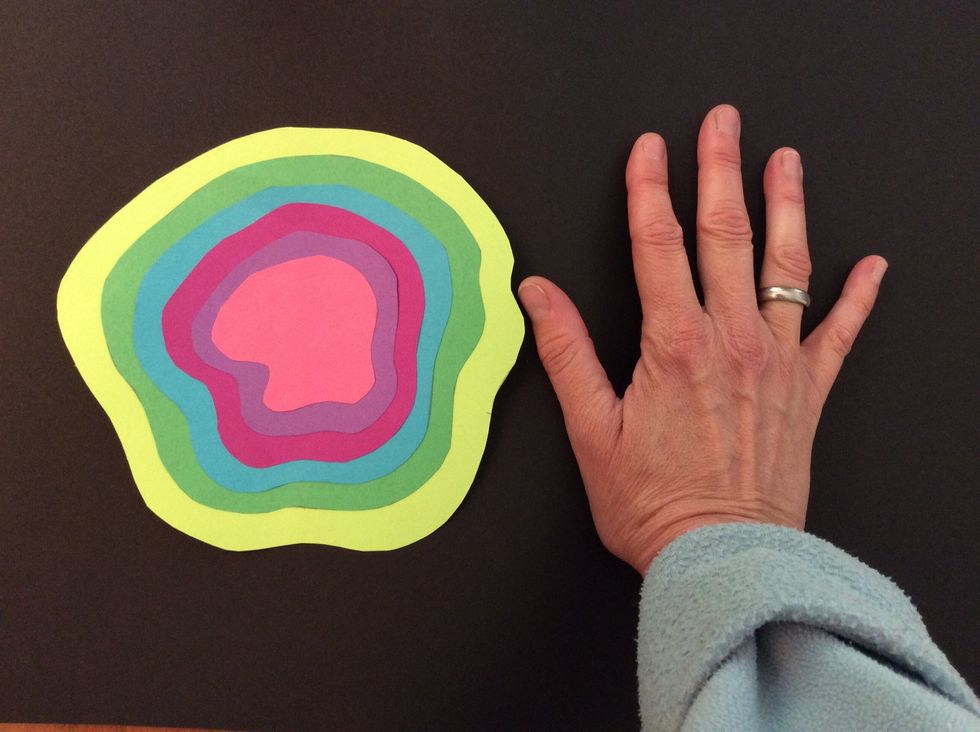 I'll know I'm done when my design is as big as my hand.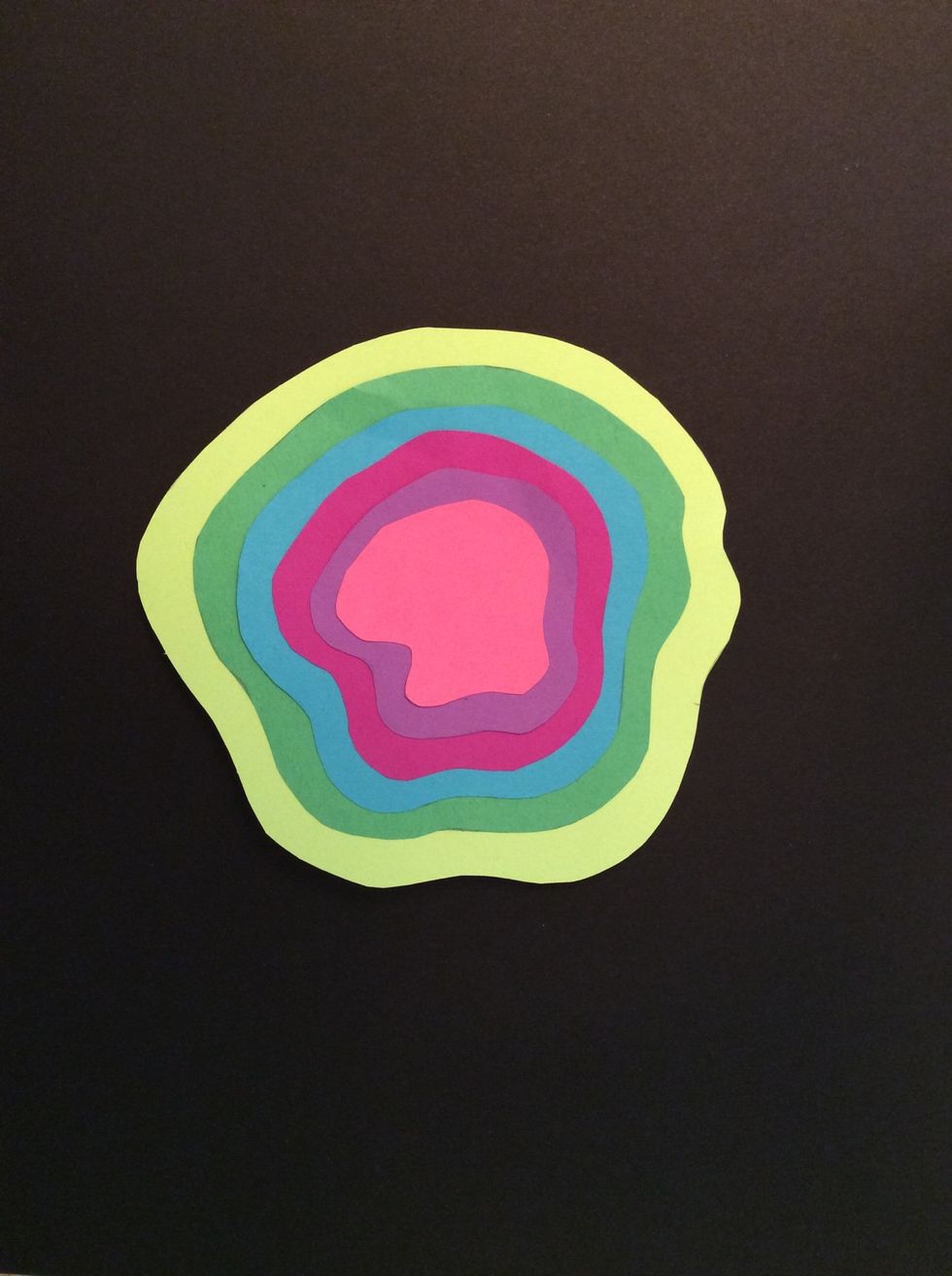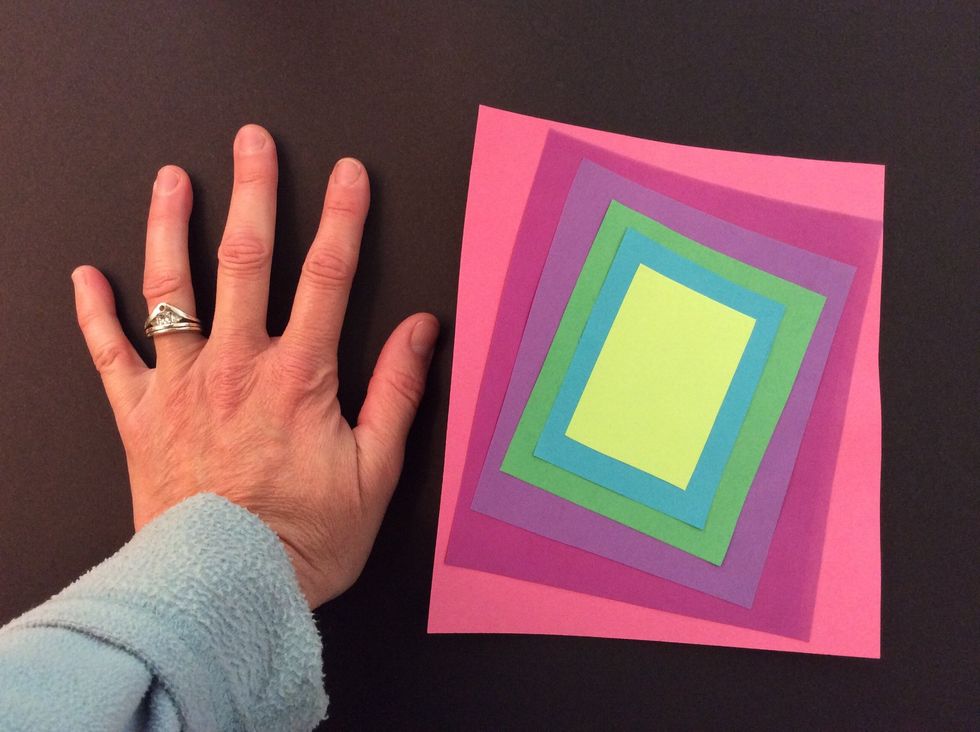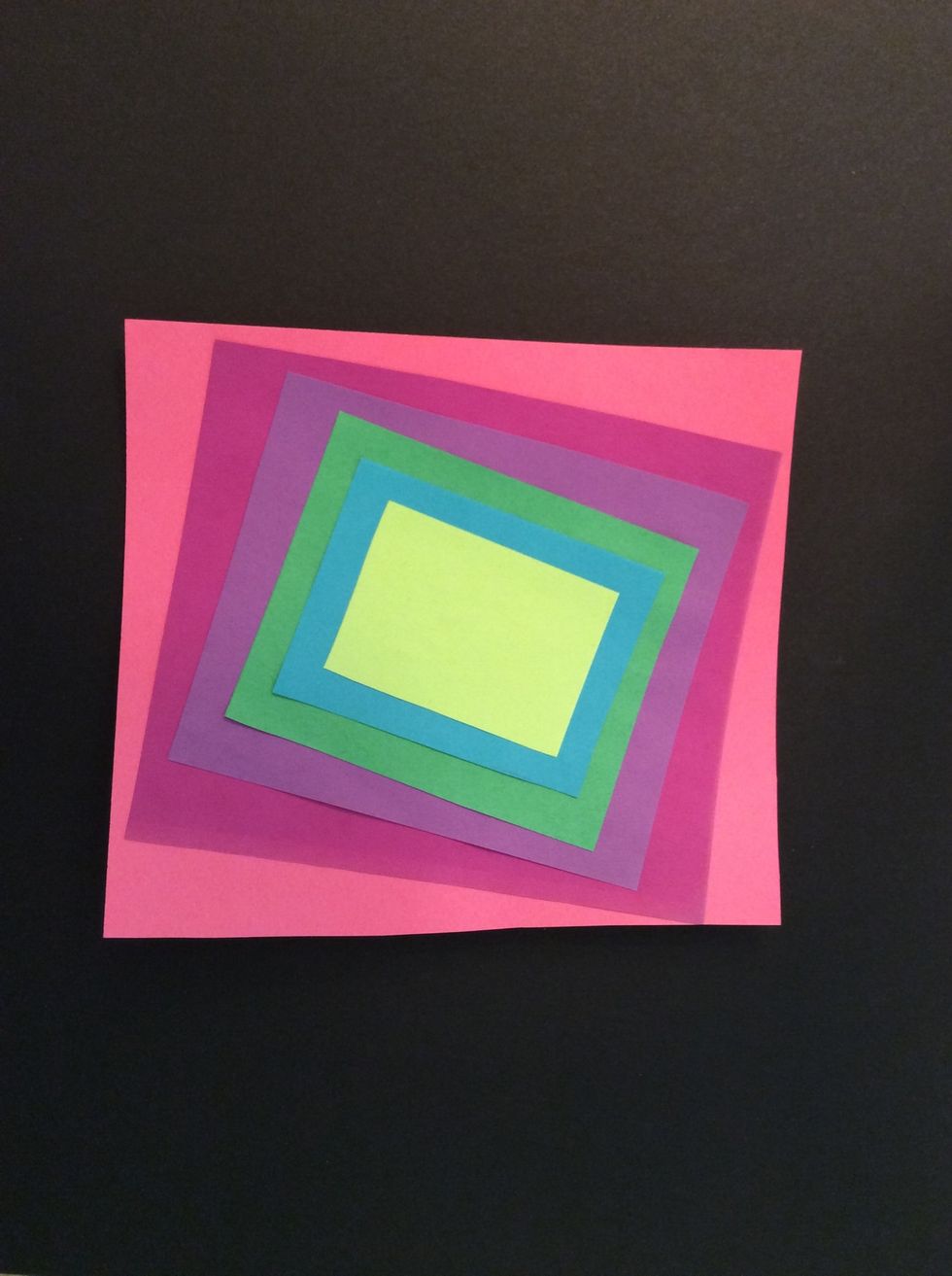 Use between 5 and7 pieces of paper.
Construction paper
Glue stick
Scissors
Pencil