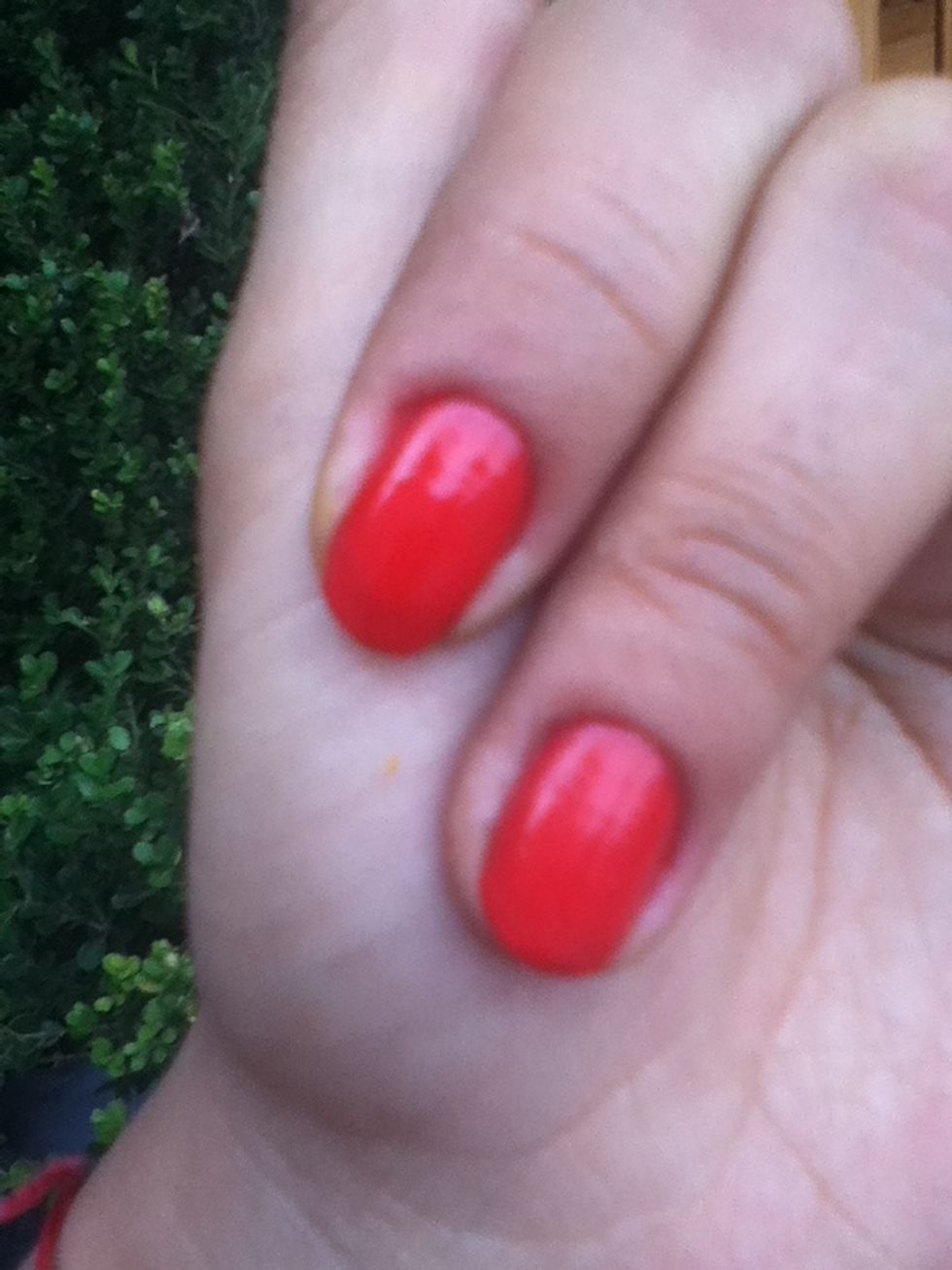 Start by applying a base coat then paint all of your nails red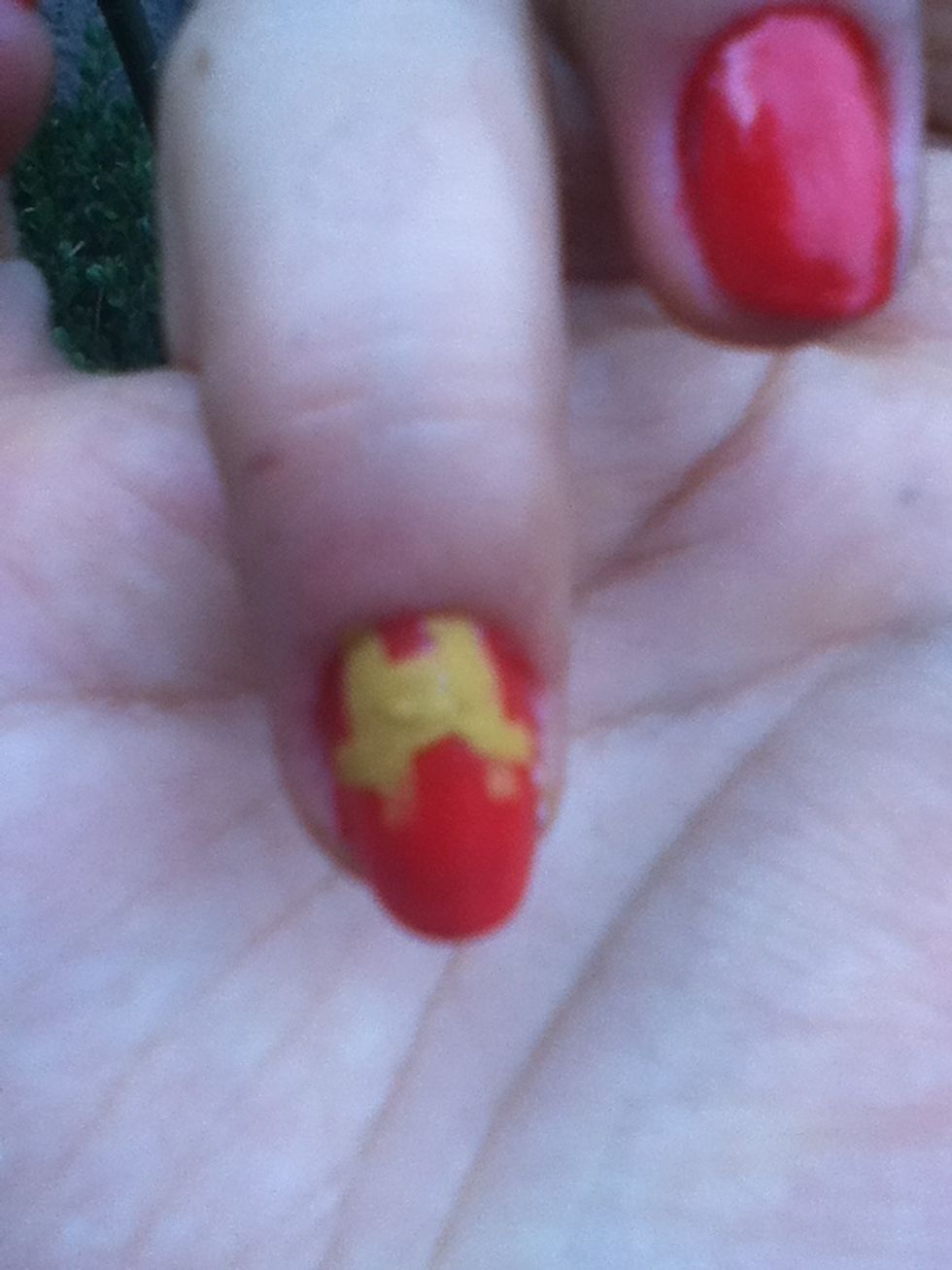 In your ring finger and your thumb your going to create the IRON MAN!! Using a yellow nail polish and a thin brush create two straight lines and two diagonal lines in each side!
After create another two curved lines for the cheeks and join them
Fill the shape with the yellow nail polish and this is how it will look! You can use a toothpick to fix the shape and define it better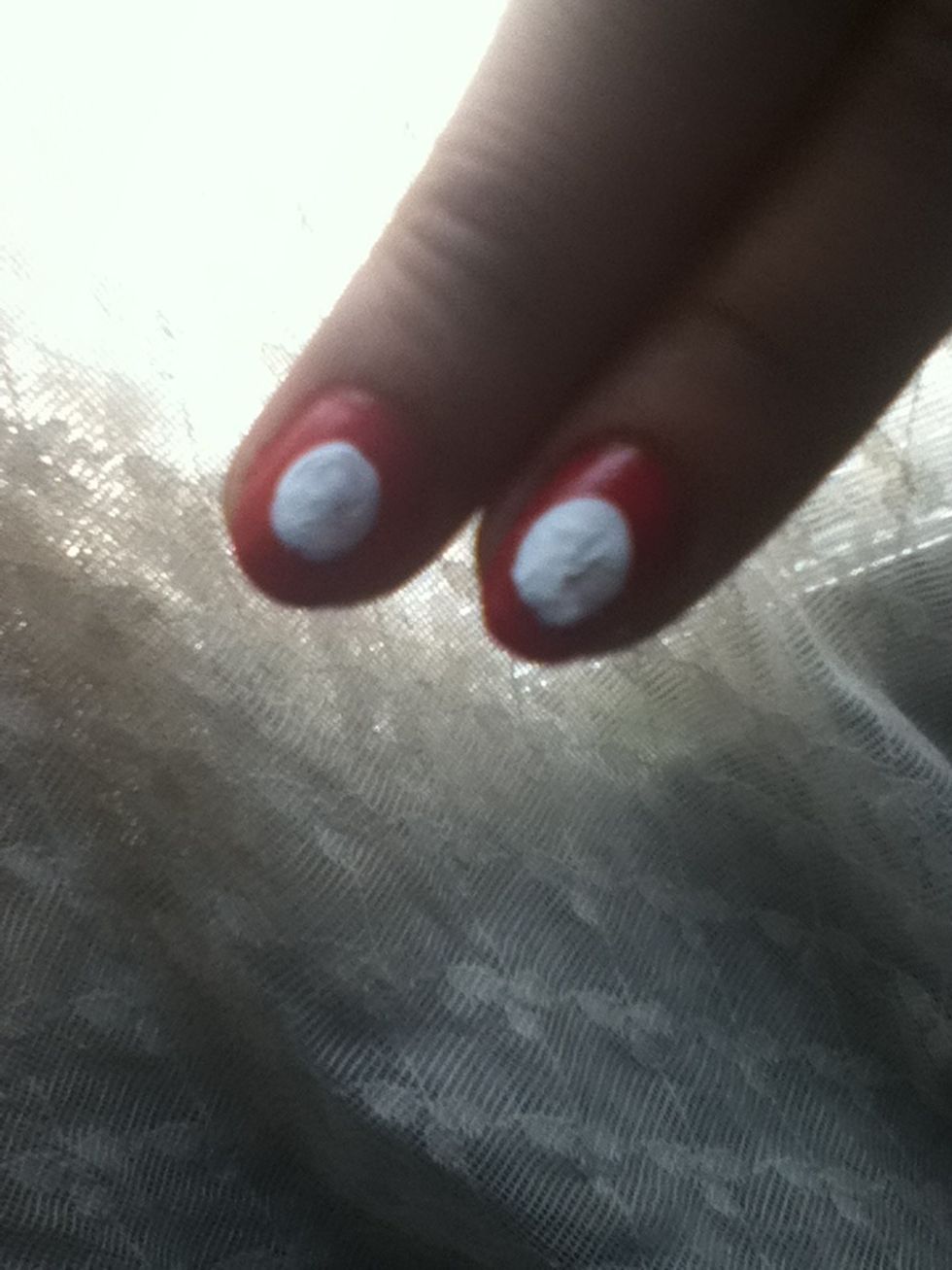 For the rest of your nails your going to create white circles for the chest!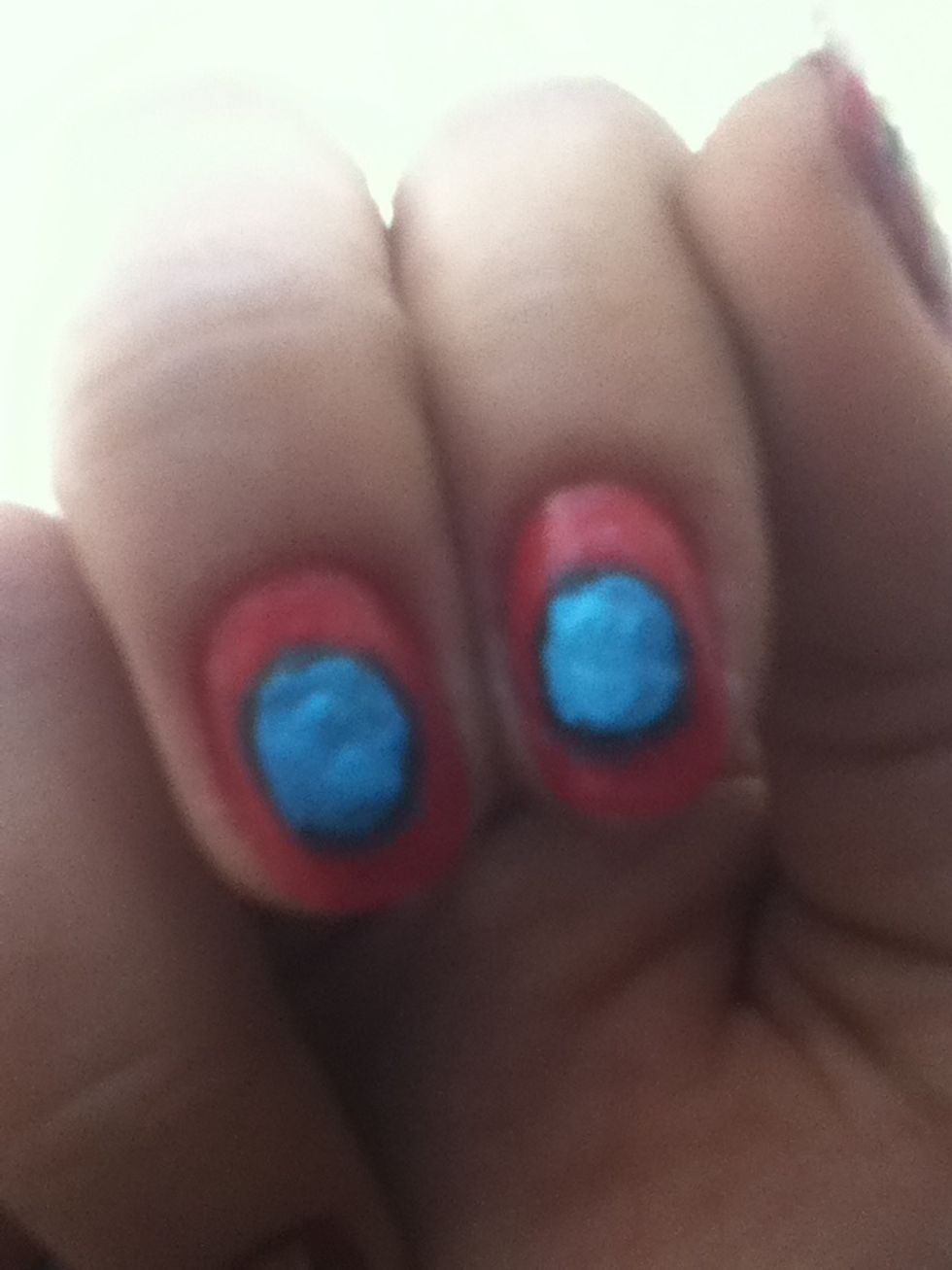 Paint the white circles with blue and outline them with black!
for the ironman nails add two small rectangles to create the eyes and a black line between the eyes For the rest create 4 small diagonal lines and join them creating another circle!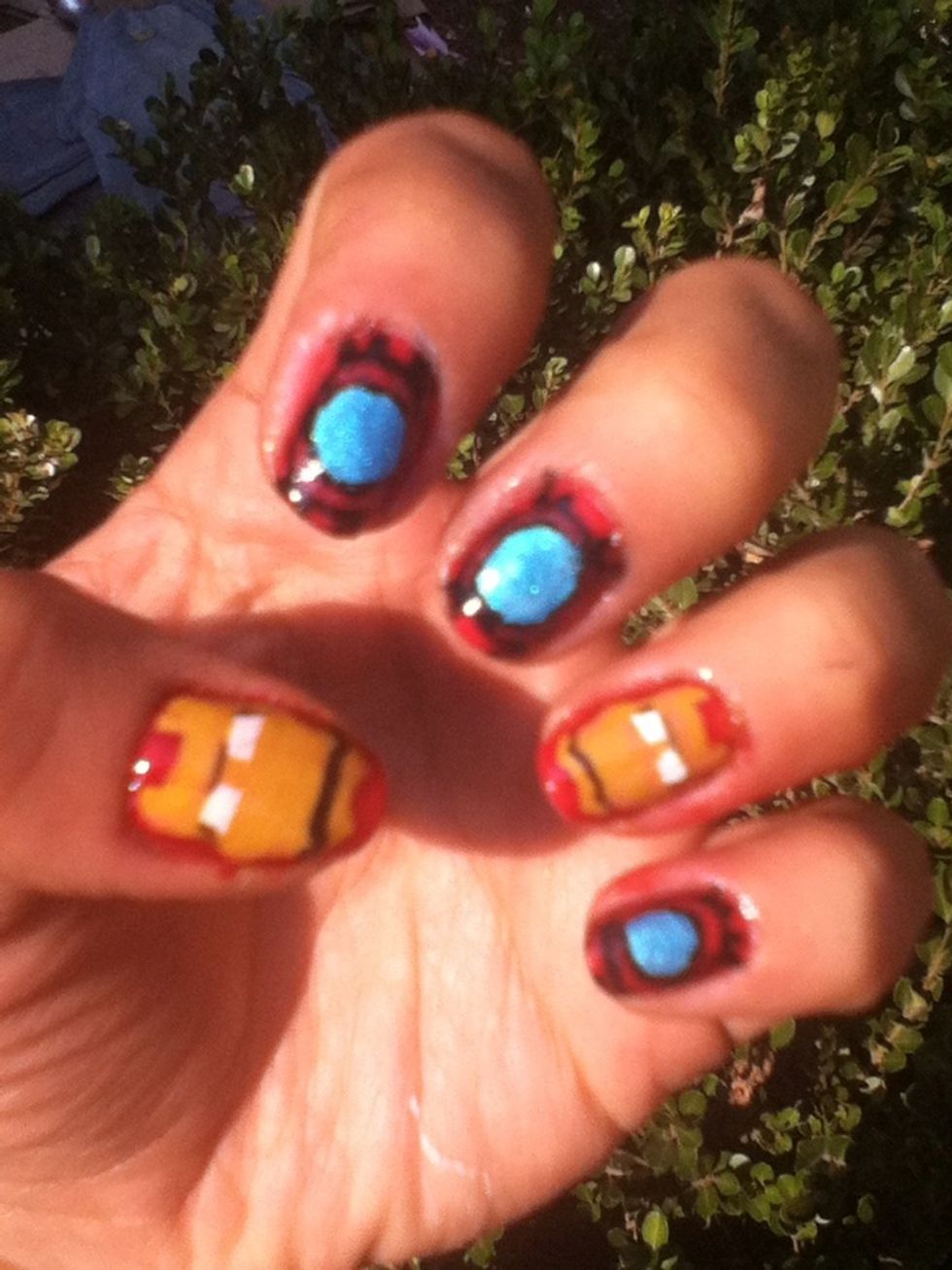 And that's it! Finally add a topcoat to protect your design!
The creator of this guide has not included tools