How to create inspirational cubes with graphic 45
Create Inspirational Cubes With Graphic 45
47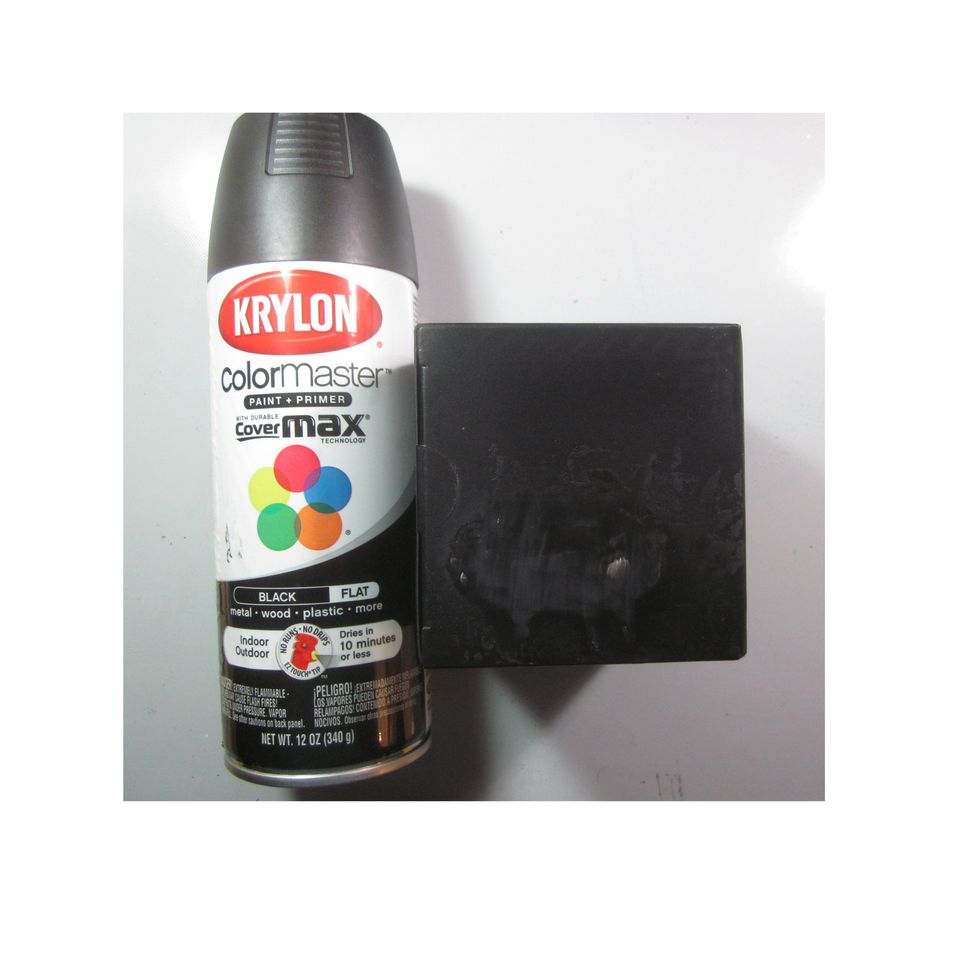 Spray paint three cubes with paint. I upcycled cube boxes from the holidays but you could use wooden blocks or anything similar you can find.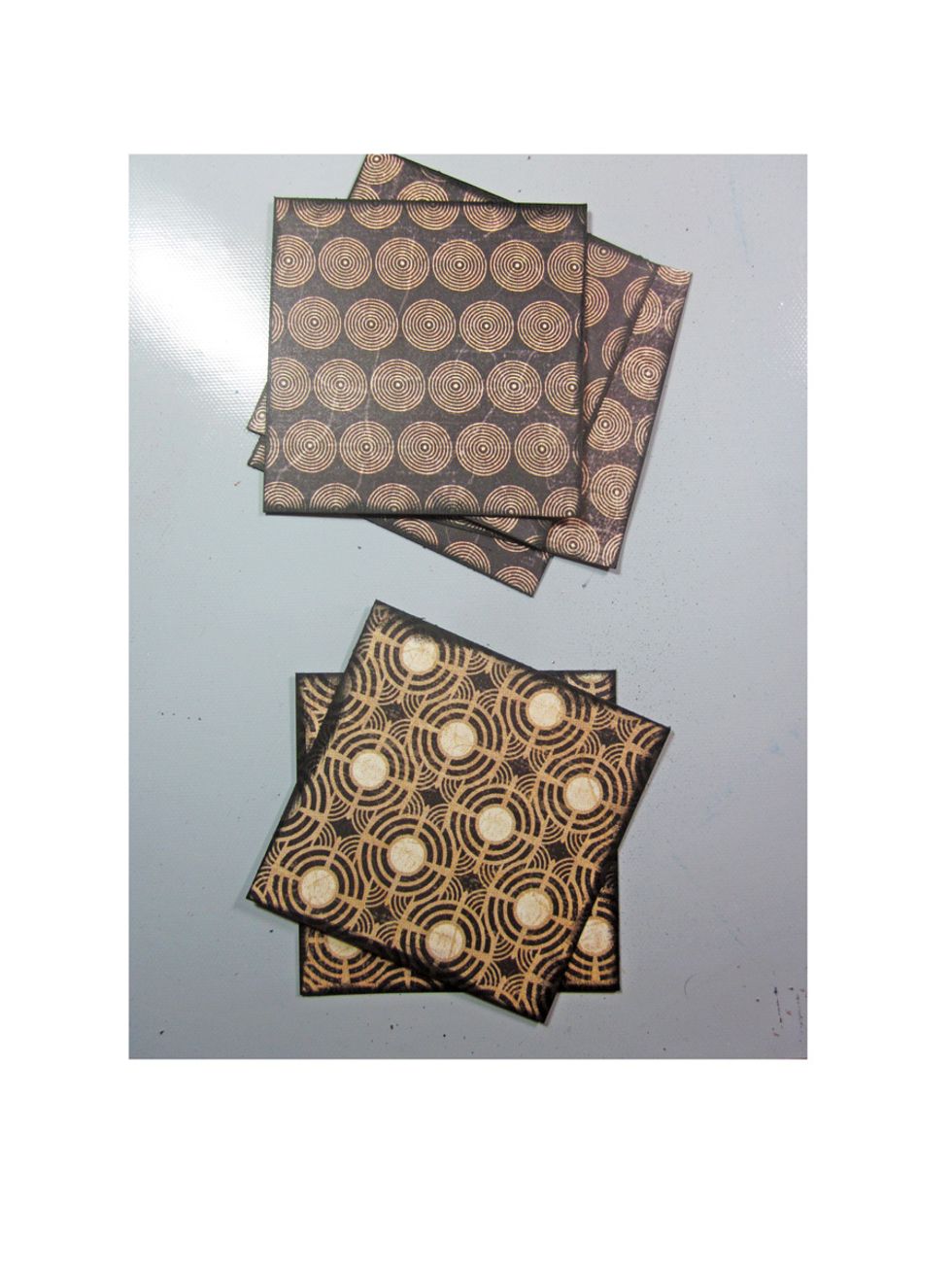 Cut out 6 squares of paper for each cube and ink the edges. You'll want to cut the squares 1/4" smaller than the total cube so you'll have a border.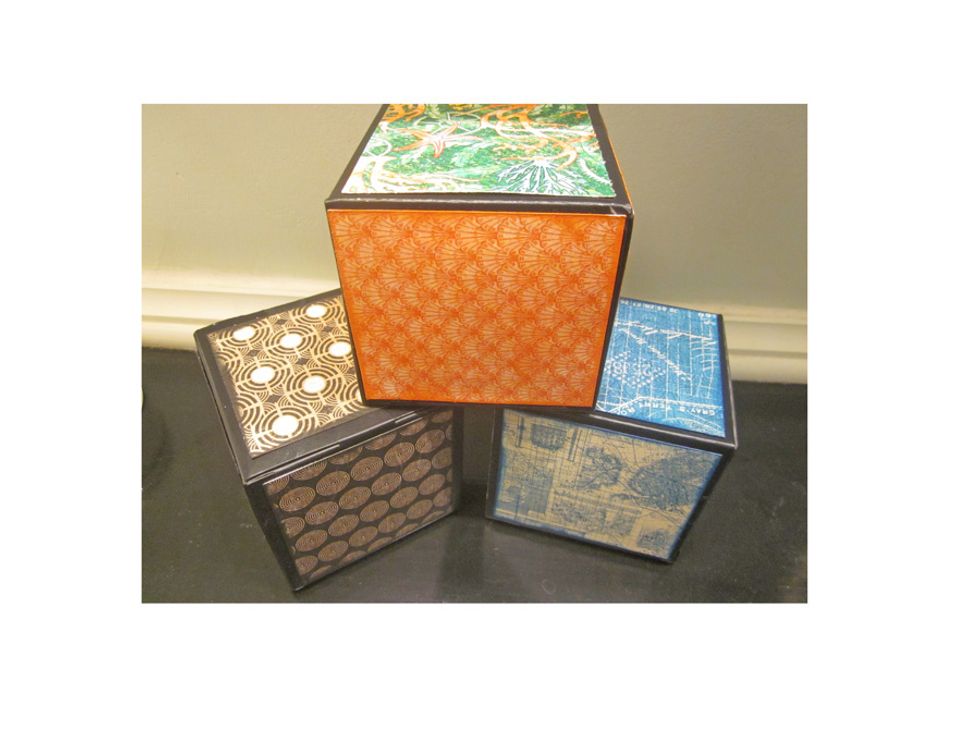 Cover all three of the boxes. I used three different collections so it would inspire me more. I used the Voyage Beneath the Sea, Cityscapes Collection and Communique from Graphic 45.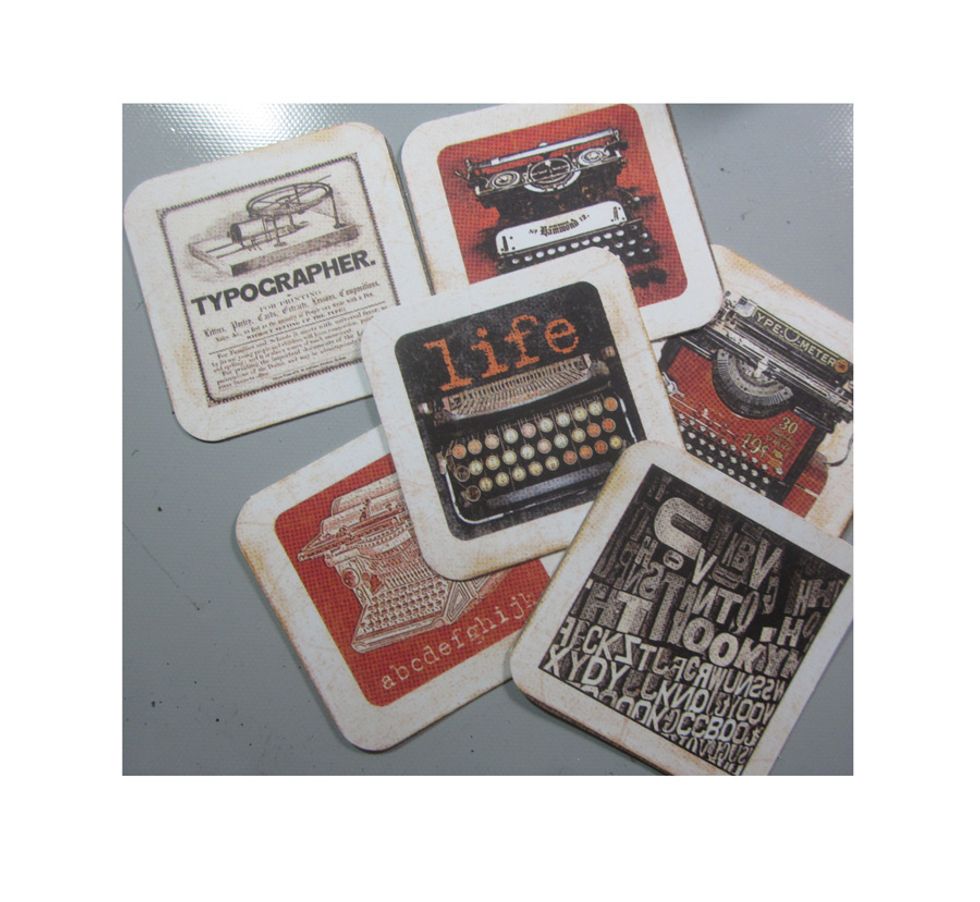 Cut out 6 decorative panels from each paper collection and ink the edges.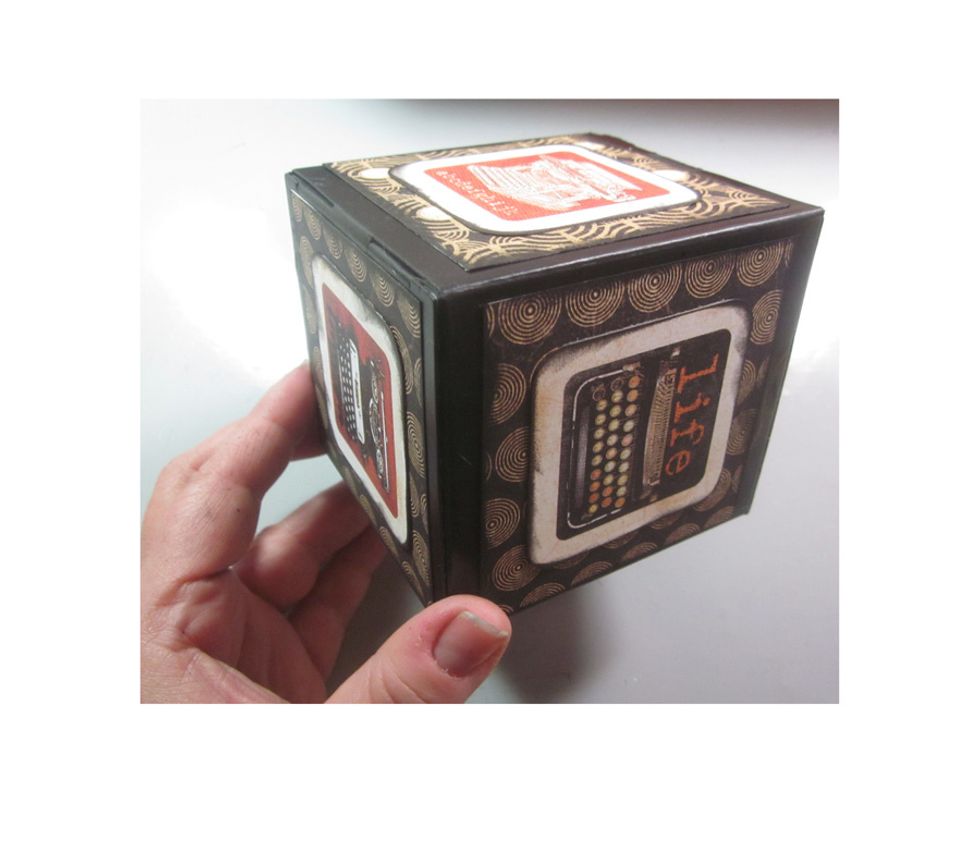 Glue the tiles down in the center of each of the cubes.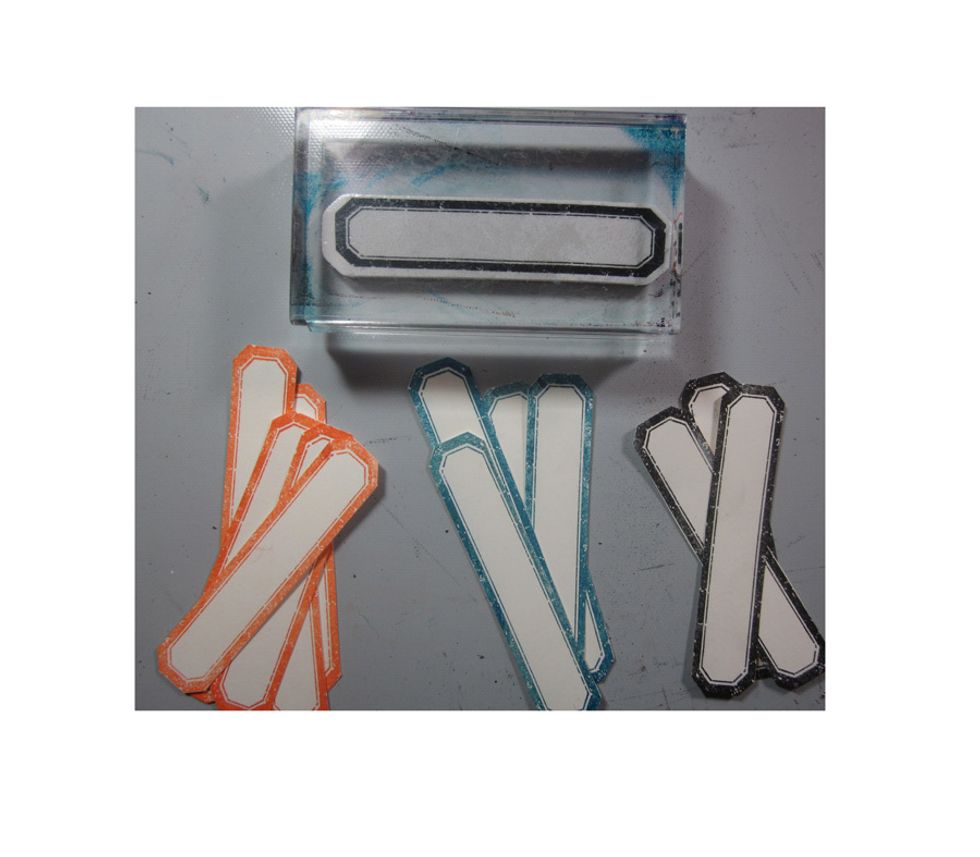 Stamp tags in coordinating ink colors. These will hold the inspirational menu. You'll find the menu for each box on the next few steps. There is an embellishment cube, Paper cube and Techniques.
Paper 3 different Papers Monotone Complimentary Colors Black&White Small Scale Print Embossed
Embellishment Ribbon Die Cuts Glitter Flowers Stickers Chipboard
Techniques Stencil Stamp Distress Paint ColorMist Color Markers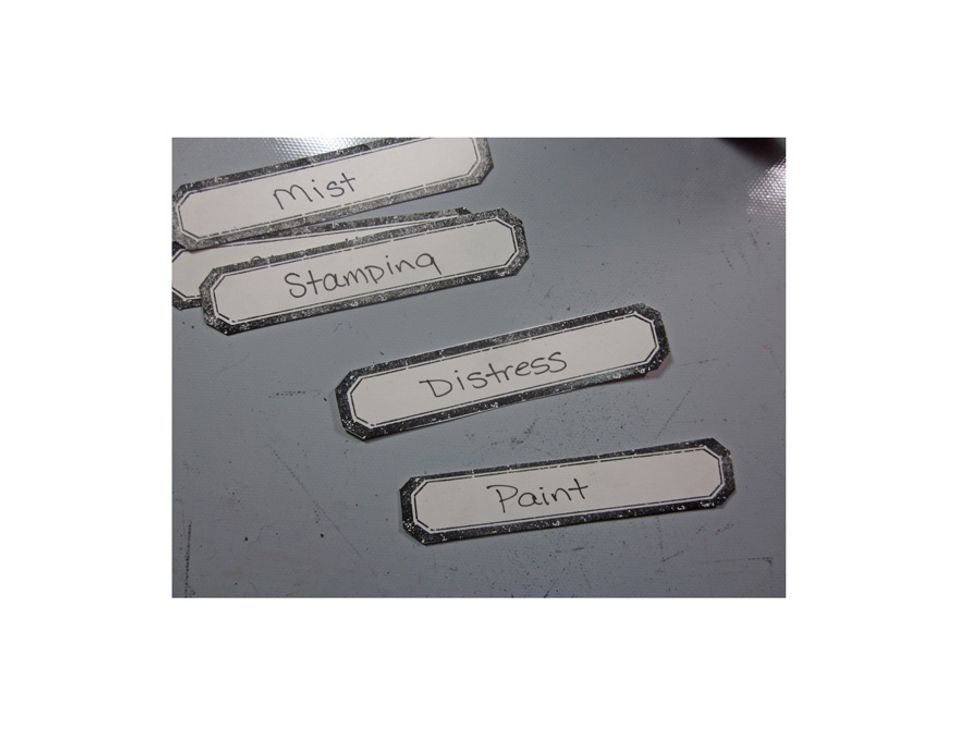 You are going to have three cubes. One of Paper selection and one for Technique and one for Embellishments. Write each of the different menu items on each of the tags.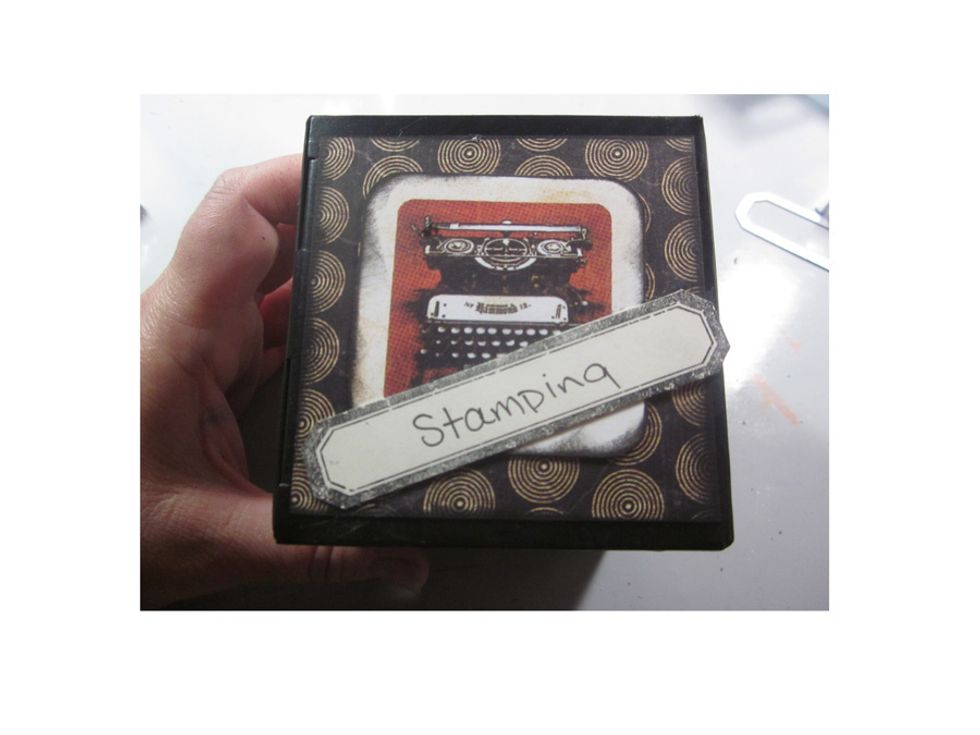 Glue down one menu tag on each cube.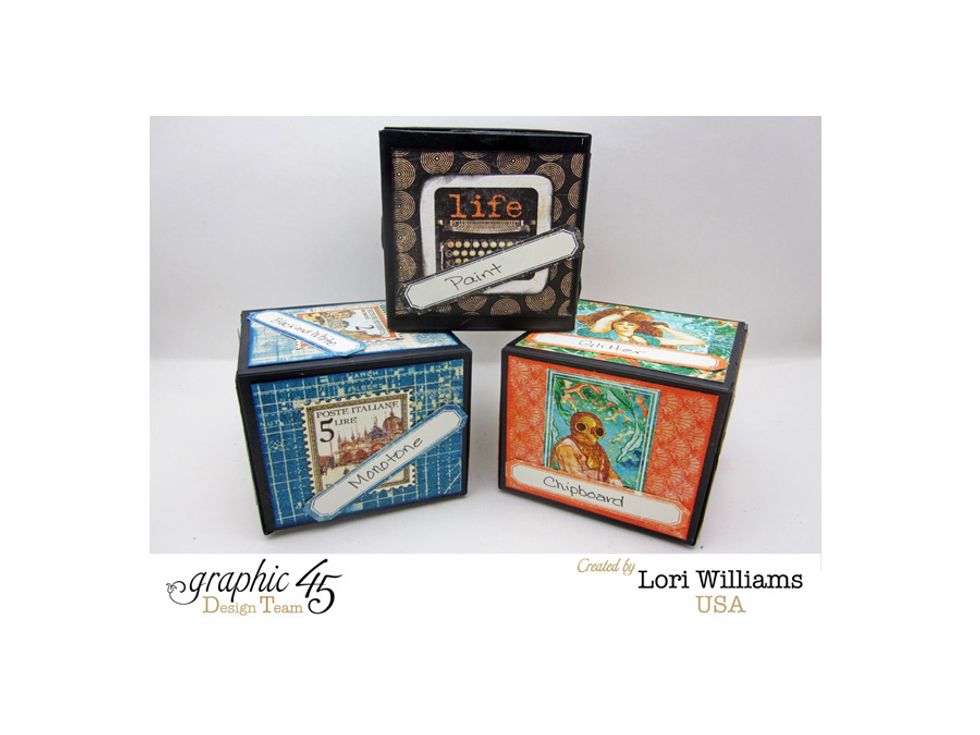 Here are the finished cubes. When you need inspiration on your craft project roll the cubes and then work with the menu it gives you. This one would be Paper in monotone, with chipboard and paint.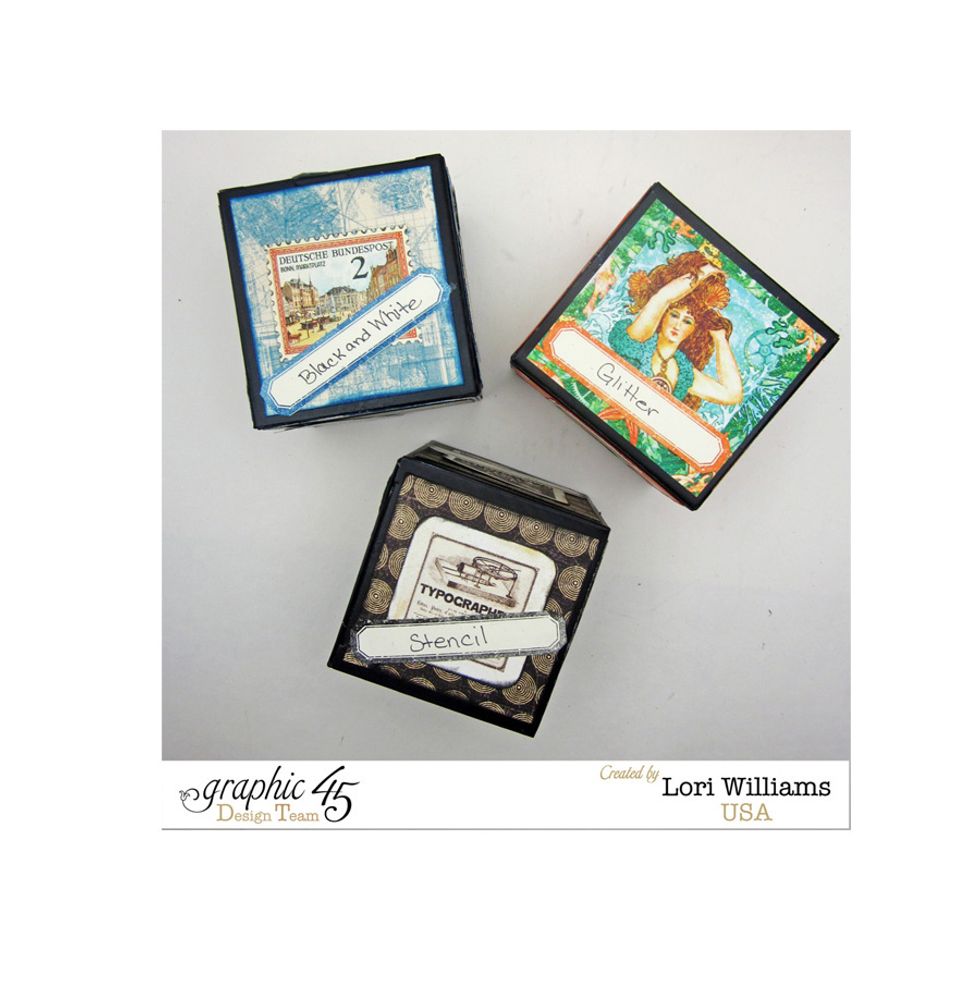 It's really a fun idea and a great way to get your creative juices flowing when you hit a wall.
My name is Lori Williams and I'm a design team member with Graphic 45. You can see more of my work on my blog www.pinkcloudscrappers.blogsp… or on Graphic 45's Blog www.g45papers.typepade.com
The creator of this guide has not included tools