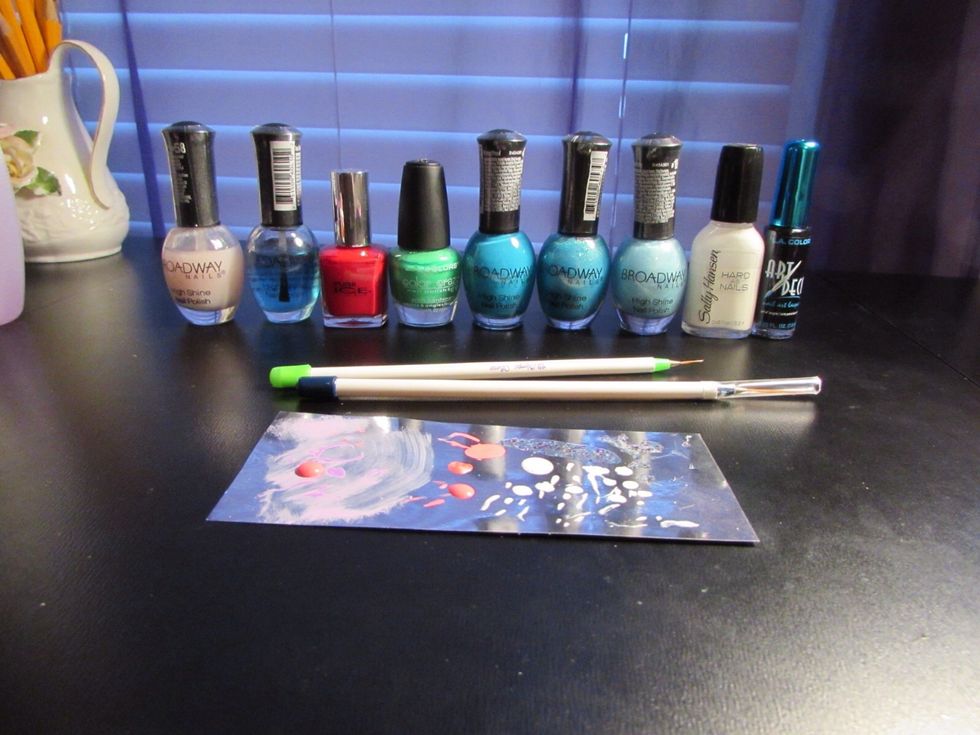 Here are the nail polishes I used and also my two nail art brushes...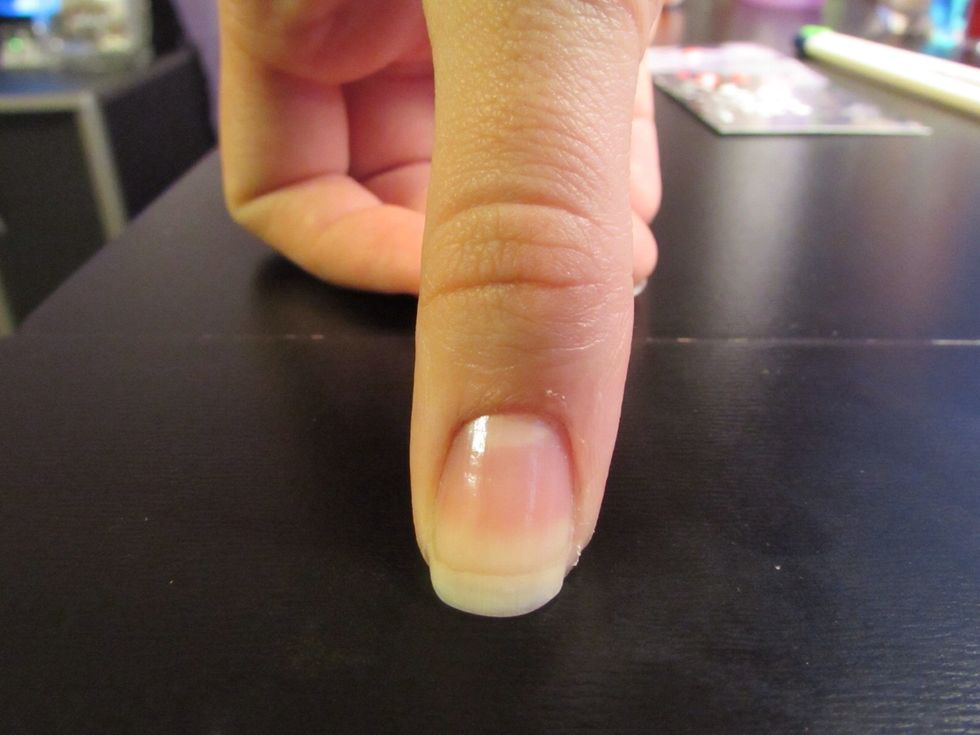 As always I started with a clean nail...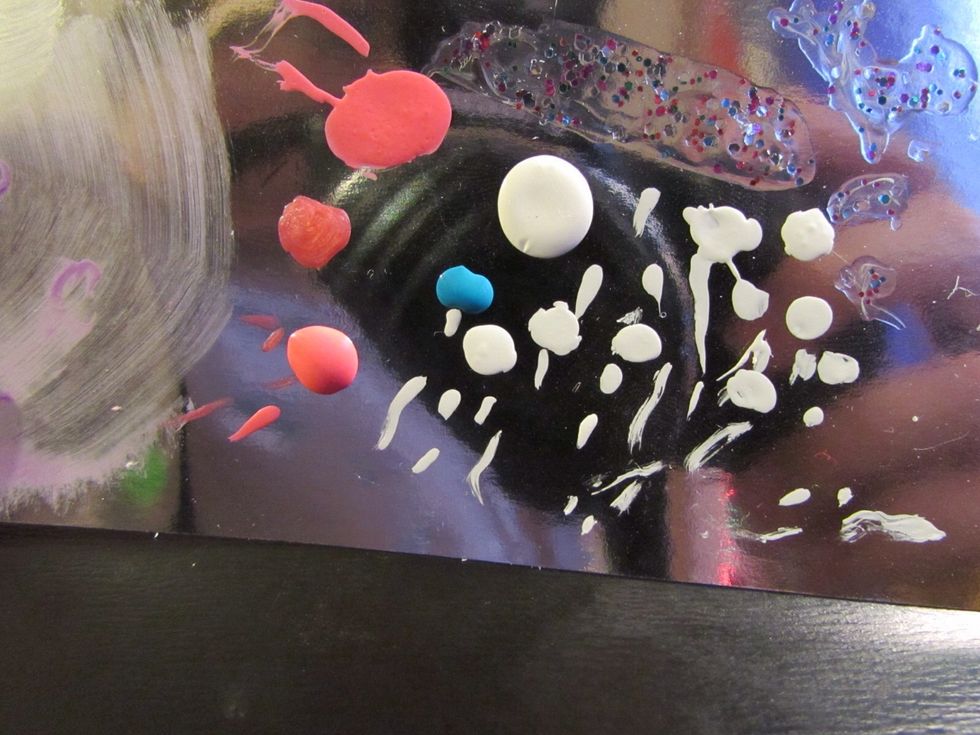 See that blue spot? That's the color we will be using for the hummingbird.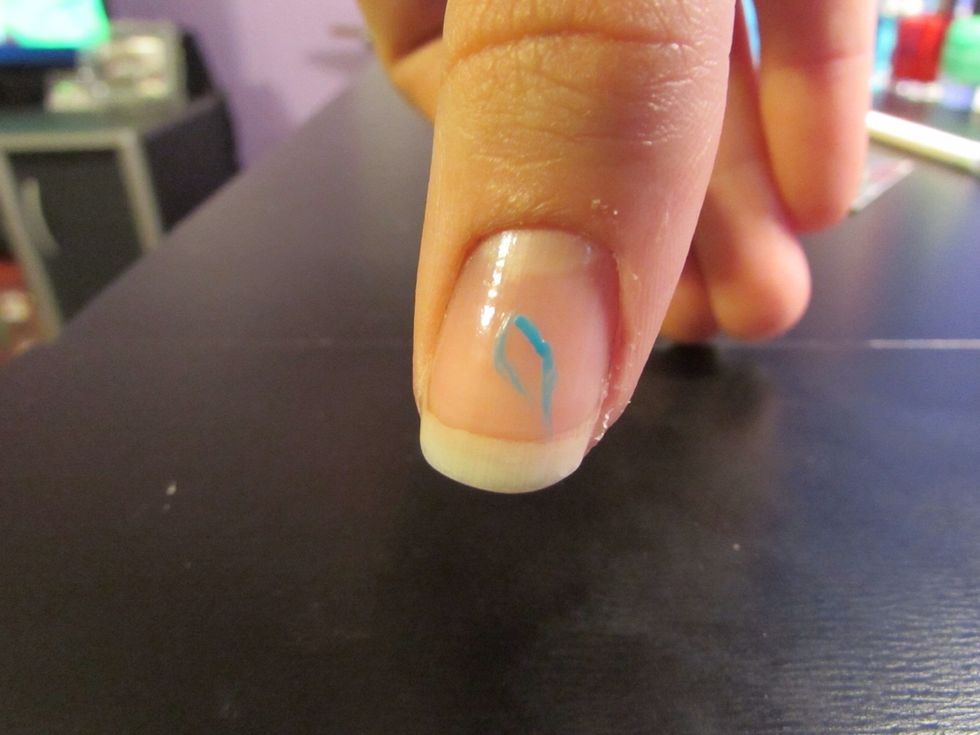 Start by making a tear drop sorta shape...
Now for the tail feathers!! Make those up all nice and junk!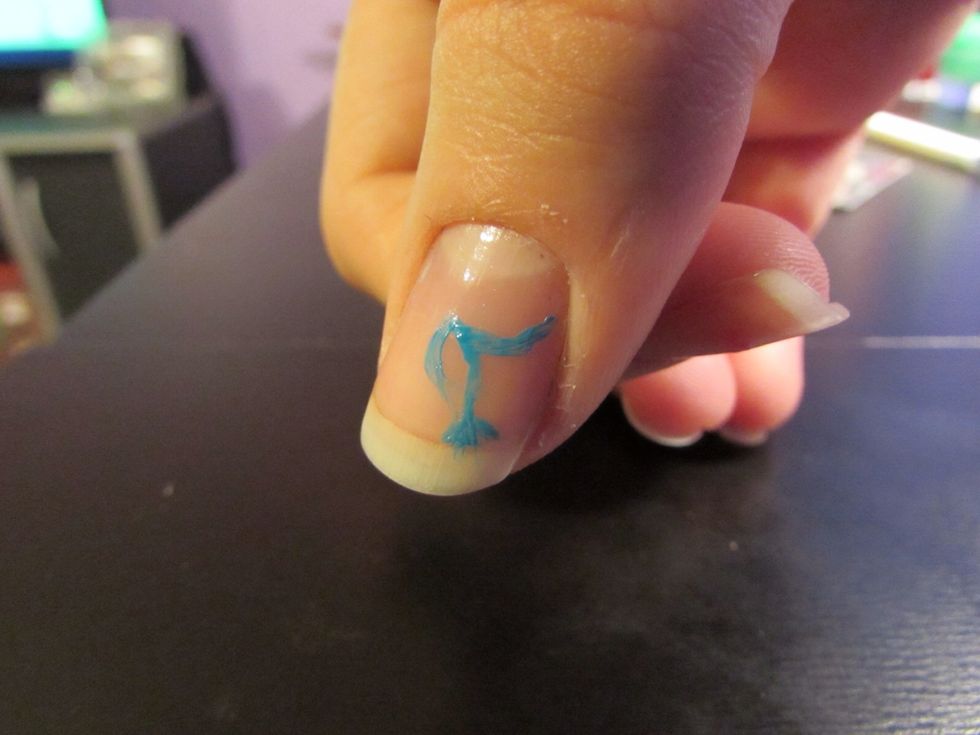 Now make a swoosh for the wings!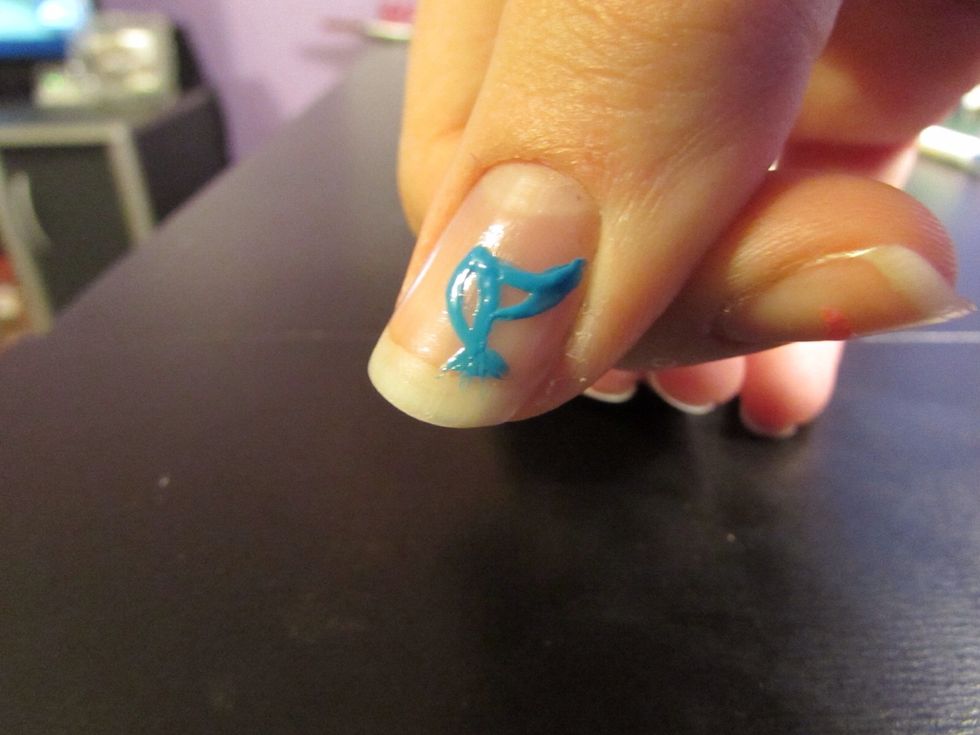 Now make another smaller one for the bottom of the wings!!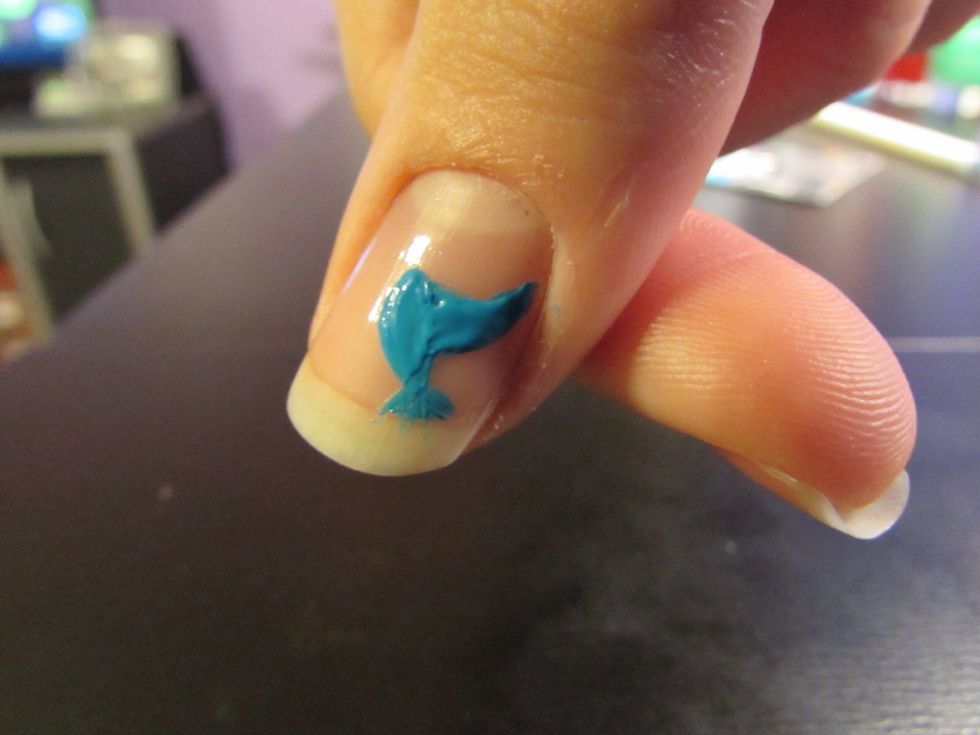 Fill it in fill it in!! (Think of the Glade commercial) Aha.😊😂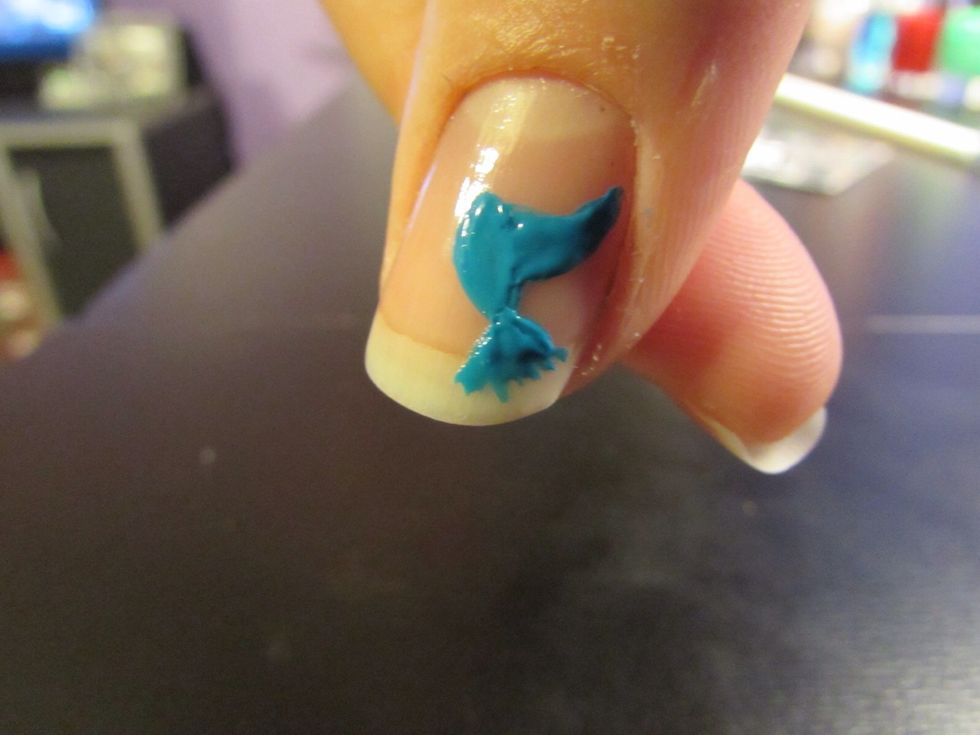 If you want to, you can keep te tail feathers the same length they were but I wanted them longer. It just looks better to me...😁😙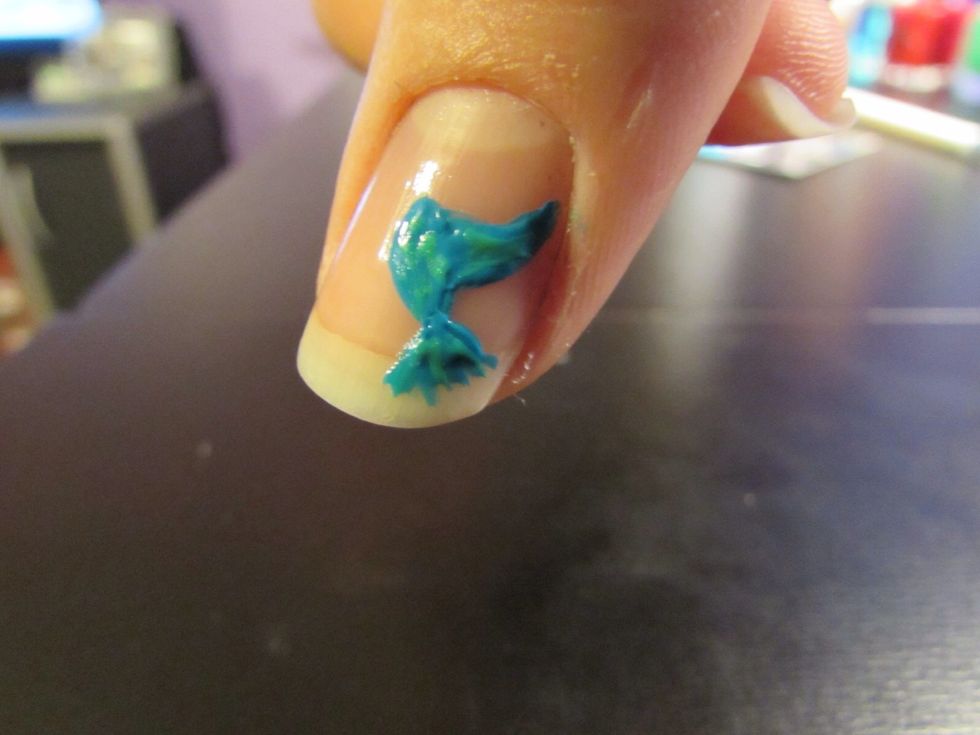 Now for the depth! Slap on some green junk! That looks great!!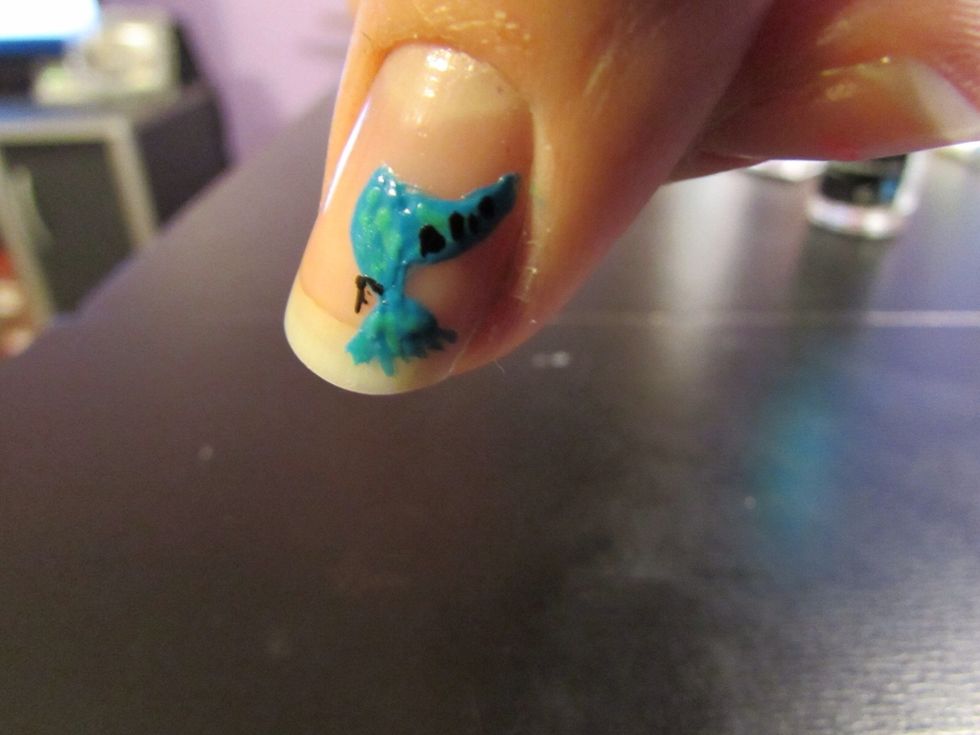 Add in thin black stripes on the wings and make like twigs for the claws... RAWR!😝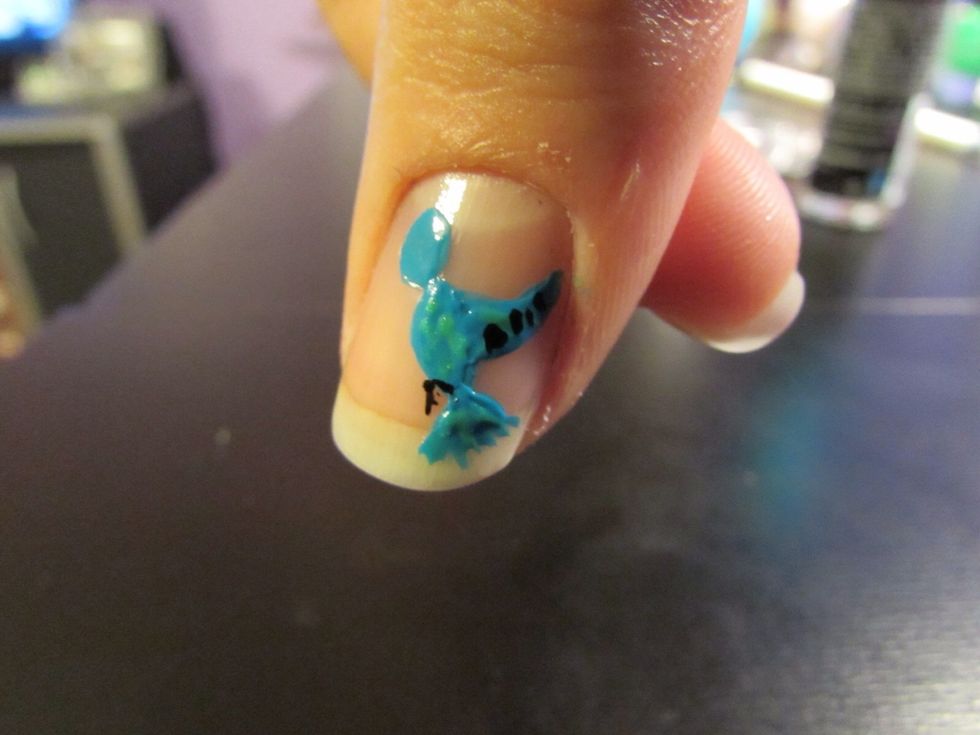 Here, now, ya need to make a oval-ish on top of the body for da head!!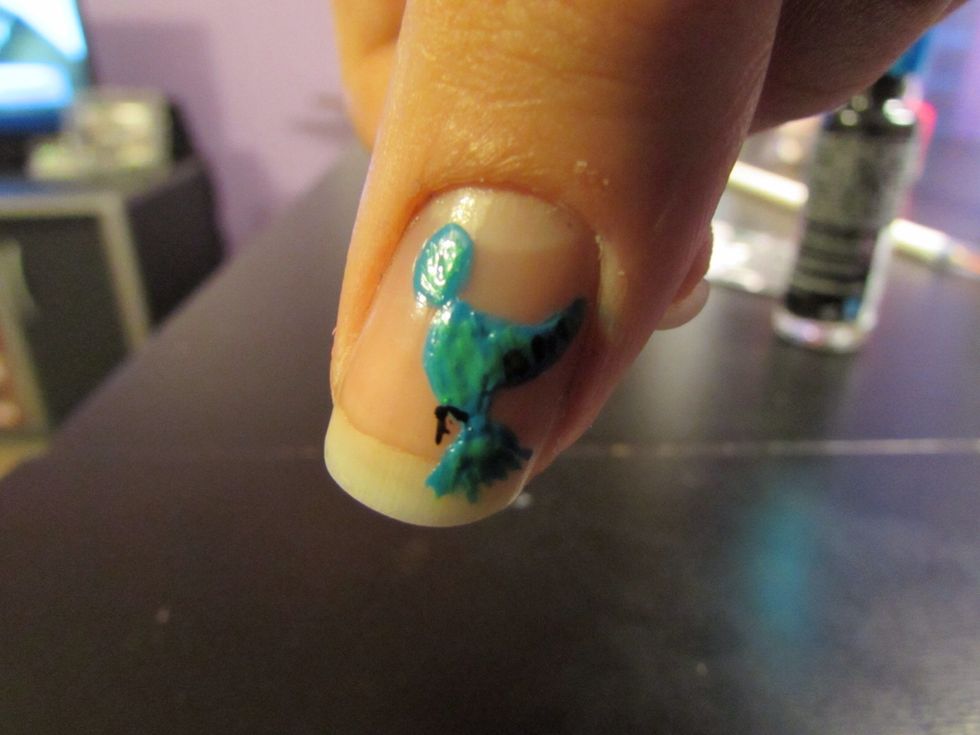 I added more green to give it more depth...
Eye made the I!! Haha turn-around! Anyway.... I also polished on some lines on the tail feathers to make it look a little prettier! 😄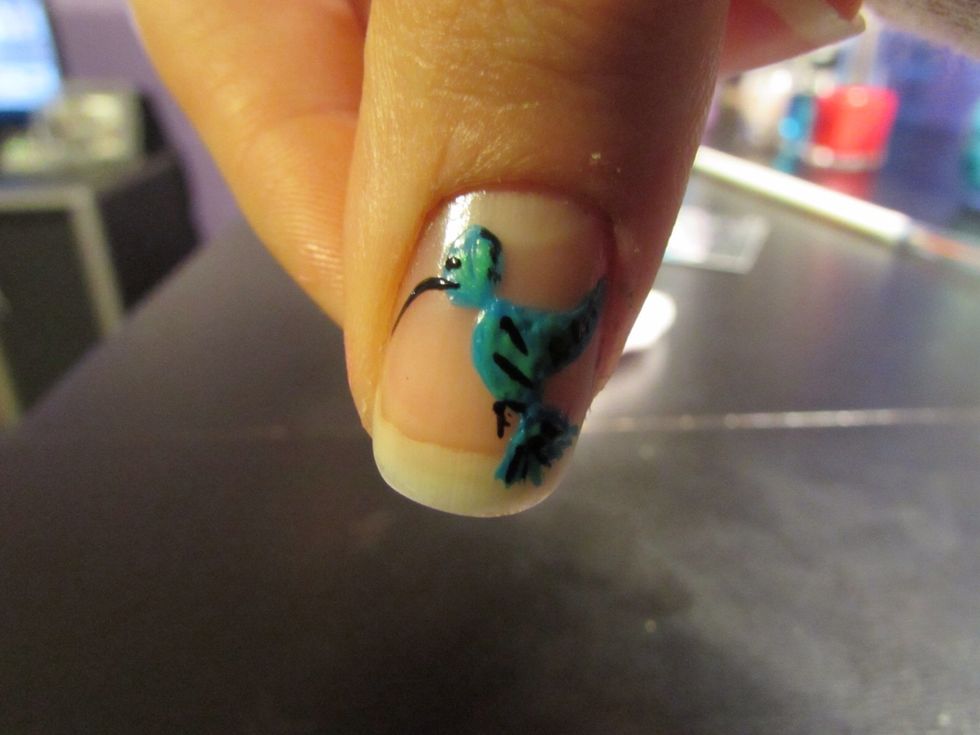 We gotta make another swoosh for the bill...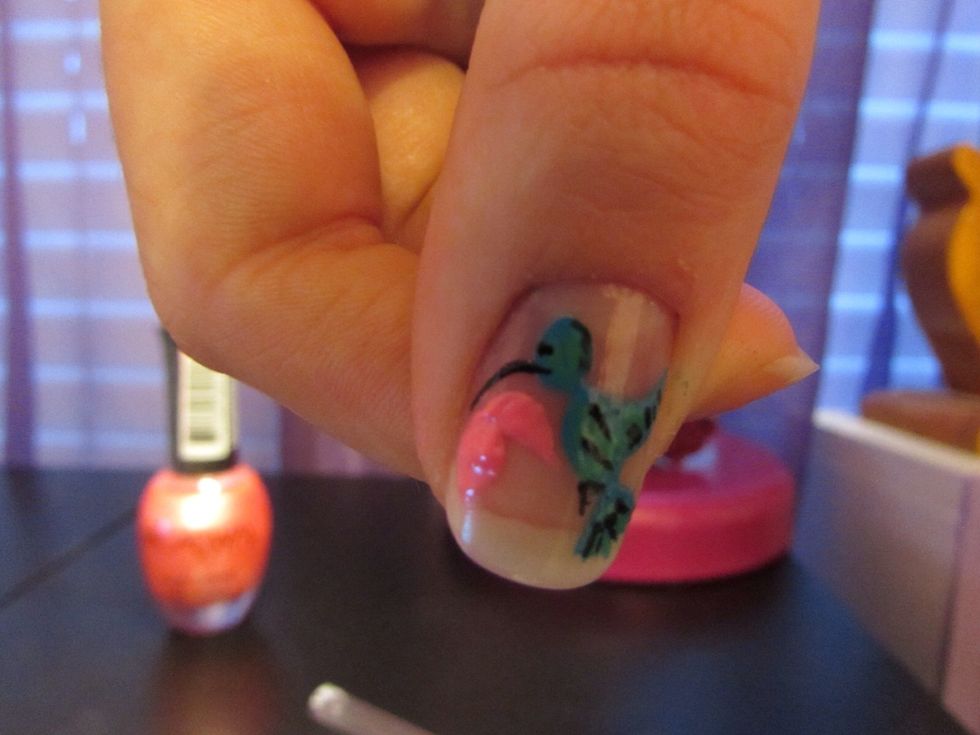 You don't have to do this but I wanted to add some PIZZAZZ! Haha and so I am adding a flower with some grass... It sounds dumb but haha....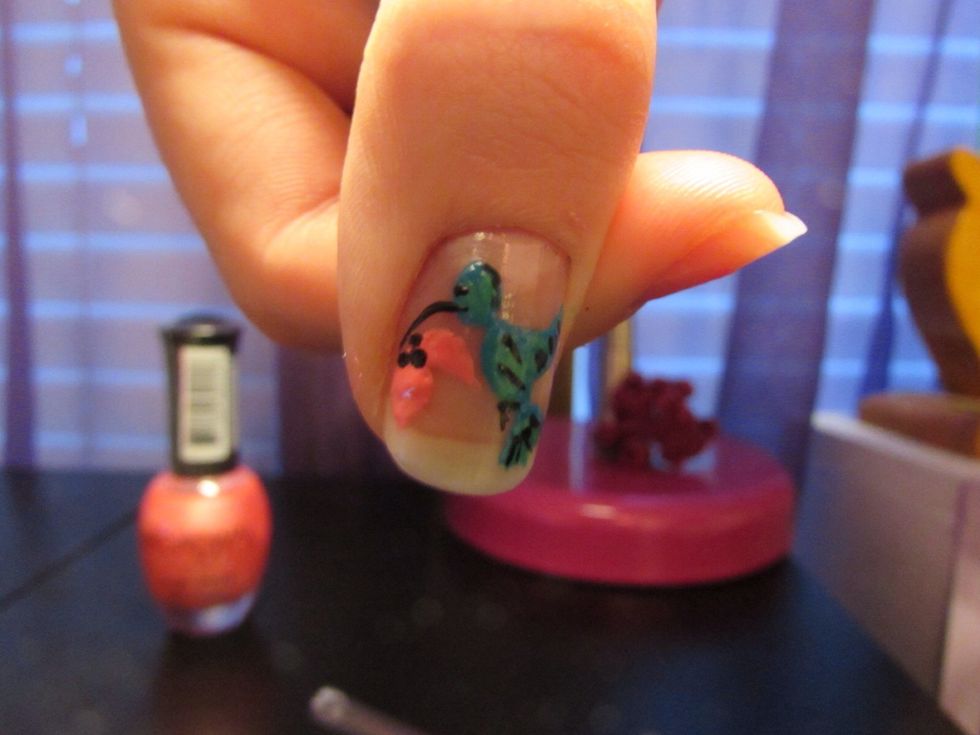 I put some dots on the flower..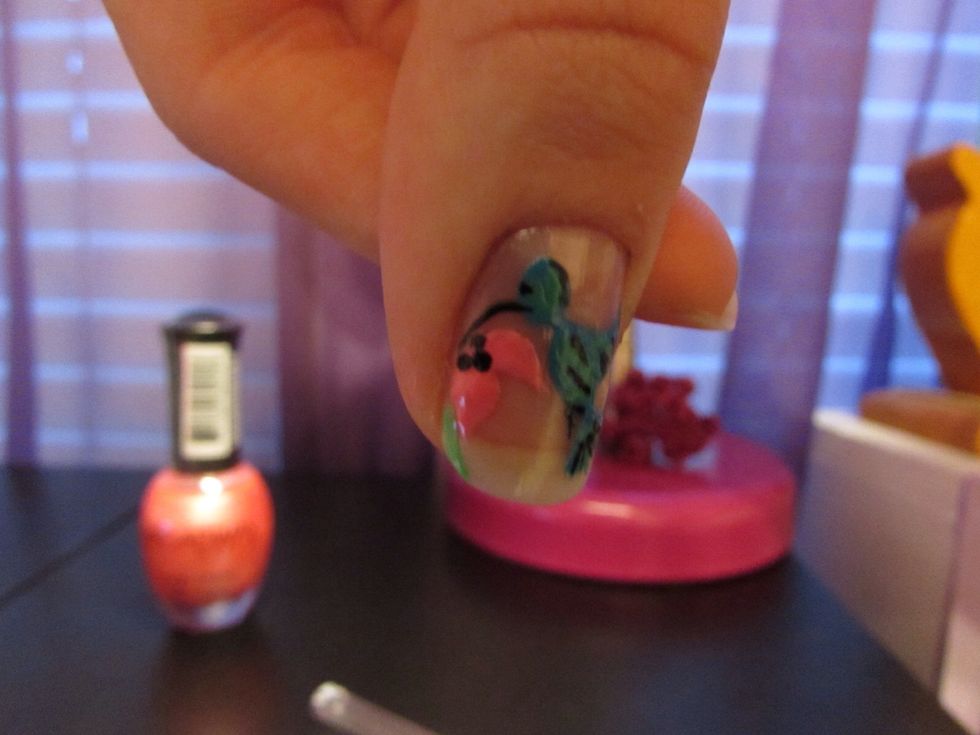 Here I finished off the flower with its stem...
Sorry I didn't include the grass but this is the finished design! Tell me what ya think in the comments and please Subscribe-Comment- and PLEASE REQUEST!!
I love getting requests so please comment a request or you can go onto my profile and message me! Byeee and thanks for taking the time to view my guide!!!👏😊👋👏😊👋👏😊👋👏😊👋
👏👏👏Thanks!!👏👏👏
Blue Nail Polish (different shades)
Green Nail Polish
Teal Nail Polish
Black Nail Polish
Pink Nail Polish
Nail Striping Brush
Top Coat Nail Polish
Base Coat Nail Polish
Lacoda Owens
Hey I'm Lacoda!! I do nails and hair! Follow me to see my upcoming and later guides!! Message me to request anything!