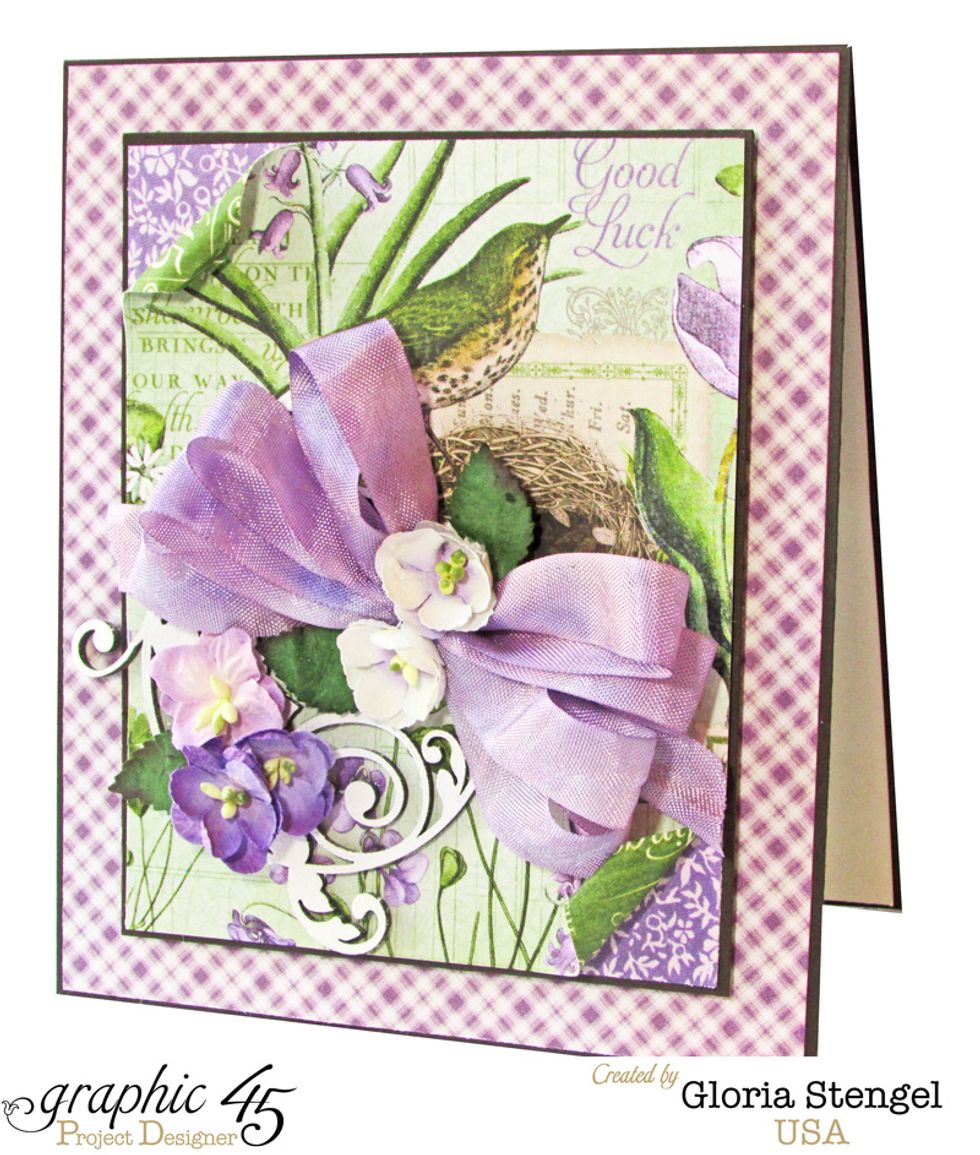 To create this card, use Graphic 45 Sweet Sentiments and Time to Flourish papers. Follow the steps to dye your seam binding to match!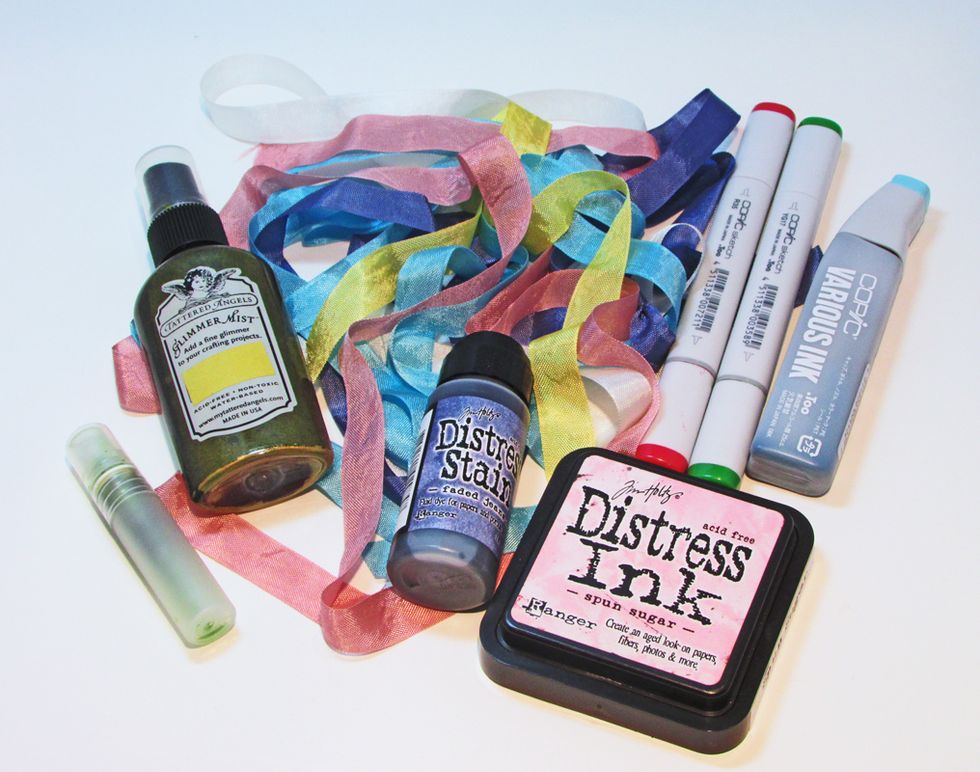 You will need several yards of white or ivory rayon seam binding. You will also need glimmer mists, alcohol inks, distress inks or stains, re-inkers, and several mister bottles.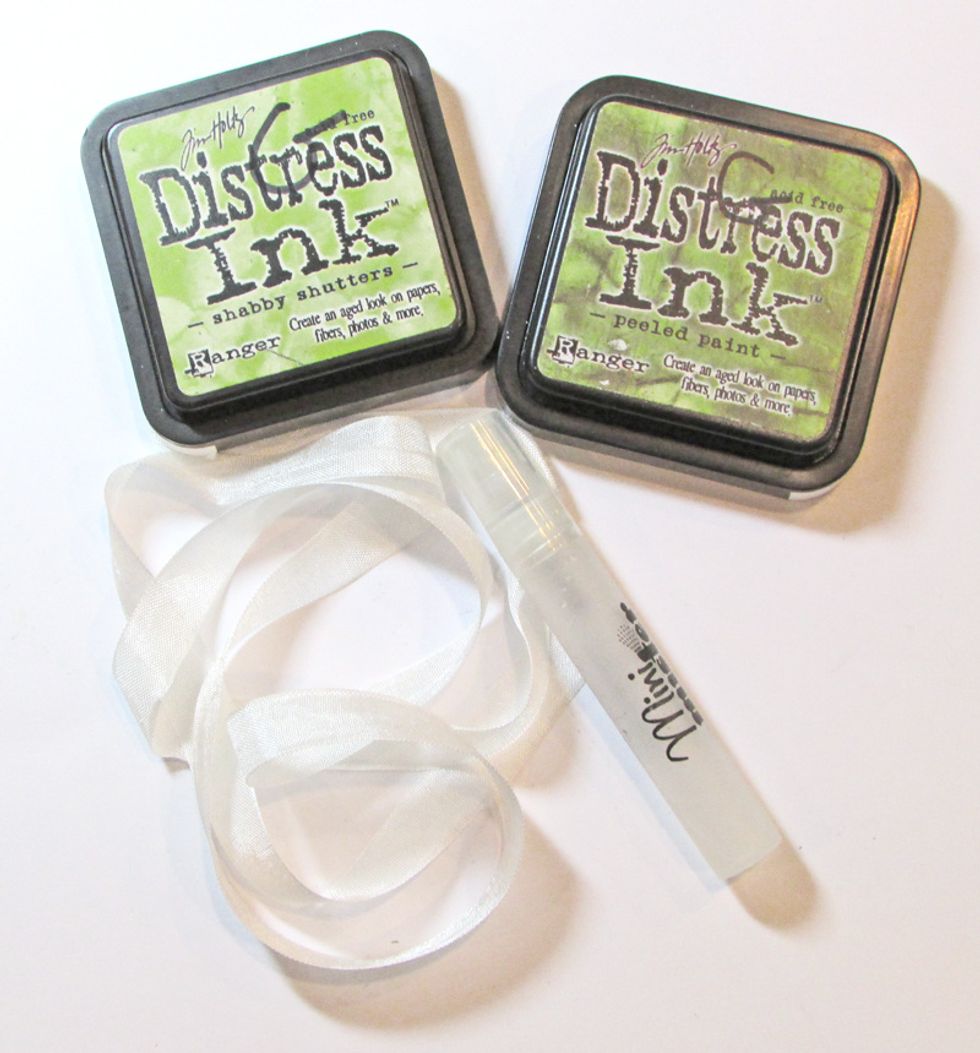 One way to dye seam binding is to use distress inks. and water.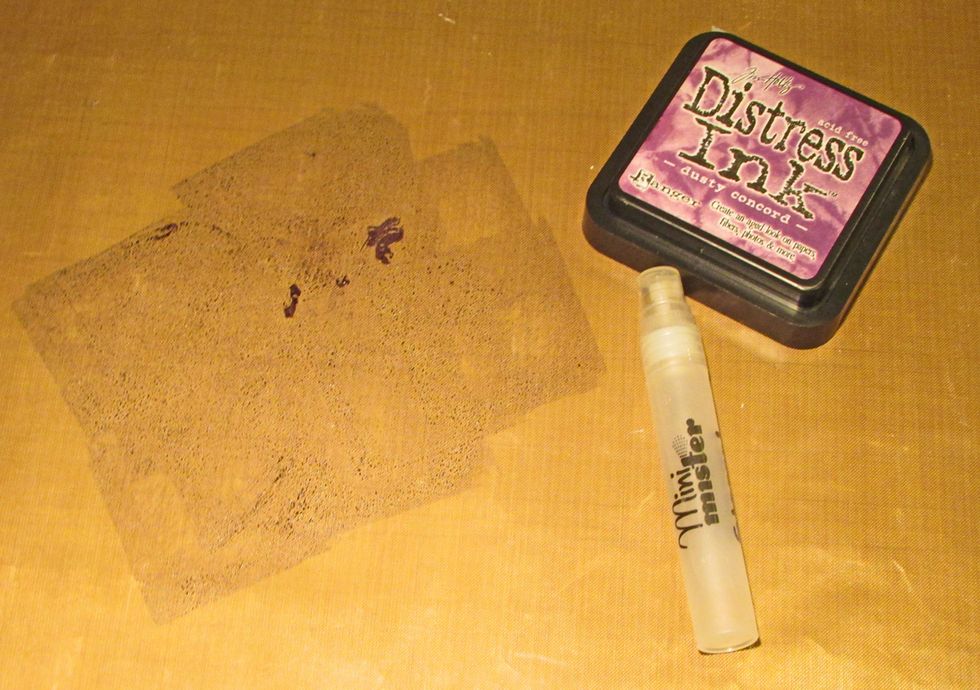 Rub desired distress ink onto a craft mat. Spray ink lightly with water from a mister bottle.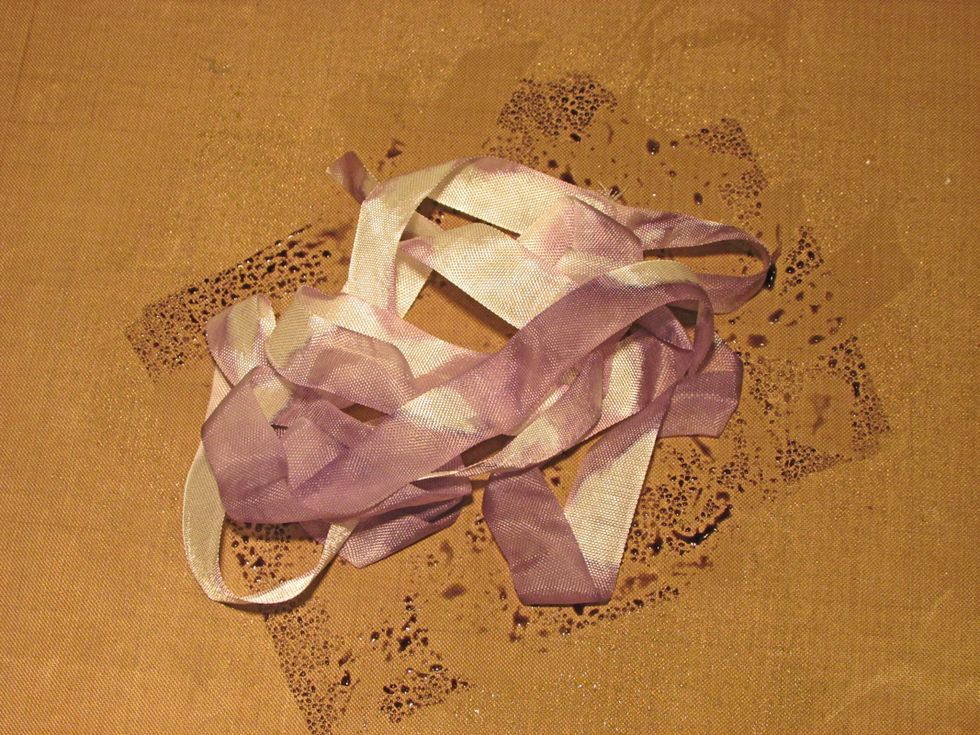 Swish the seam binding around in the ink until you achieve the desired color. Adjust the color intensity by adding more water or more ink.
Iron your seam binding for a "ribbon" look. Crumple it and allow to air dry for a wrinkled look.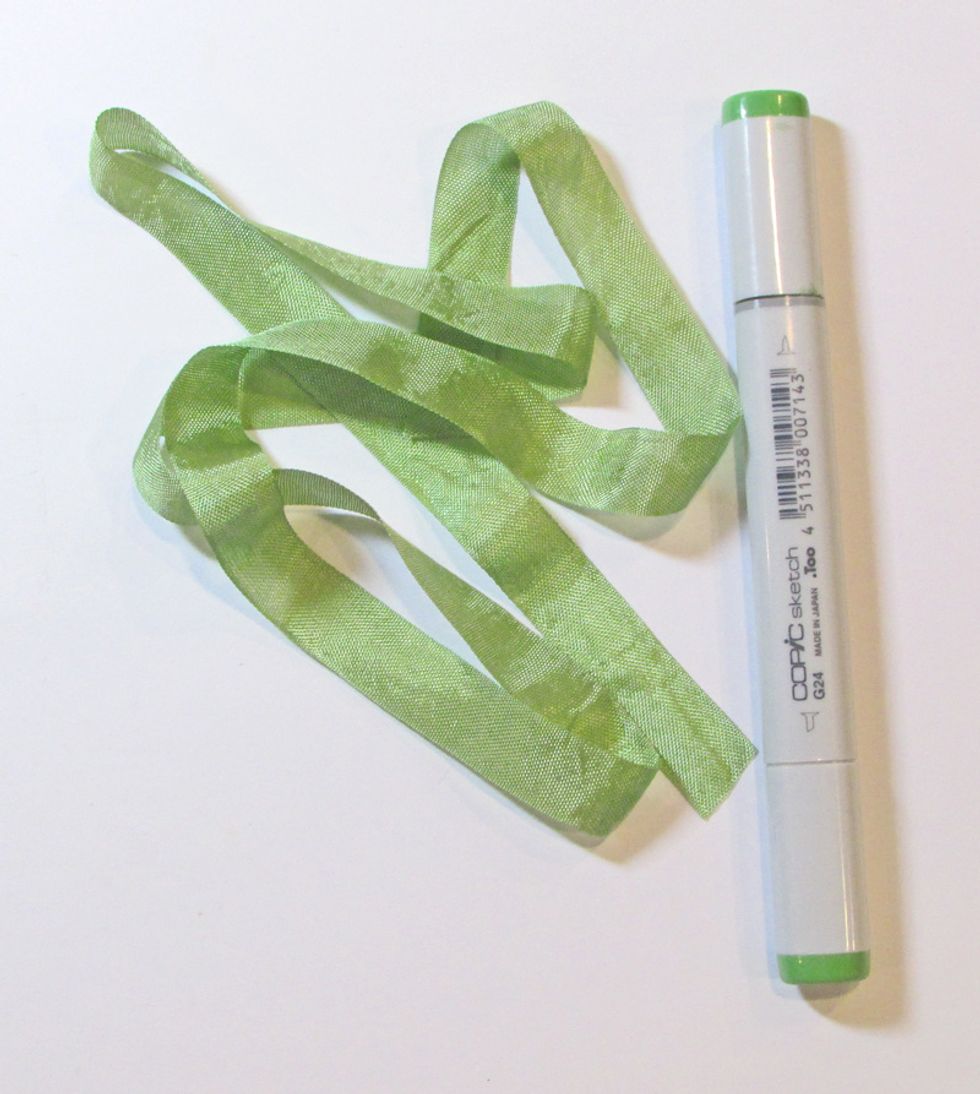 Use alcohol markers to color directly onto your seam binding! Allow to dry. You can also place alcohol refill ink into a mister bottle and spray your ribbon. Dilute with rubbing alcohol, if desired.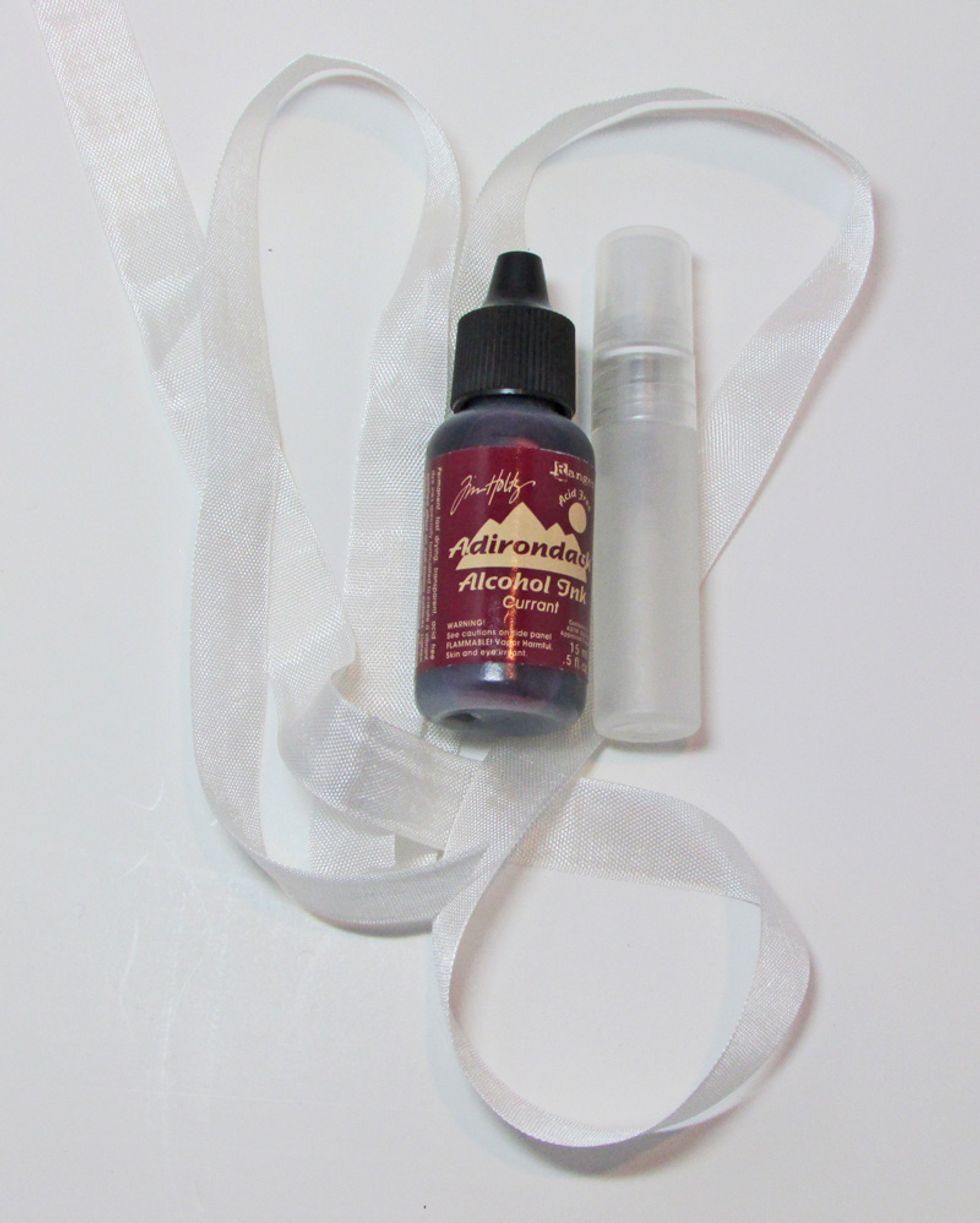 Place alcohol re-inker into a mist bottle. Dilute with water or rubbing alcohol. You may also use water-based re-inker and water in a mister bottle to dye your seam binding.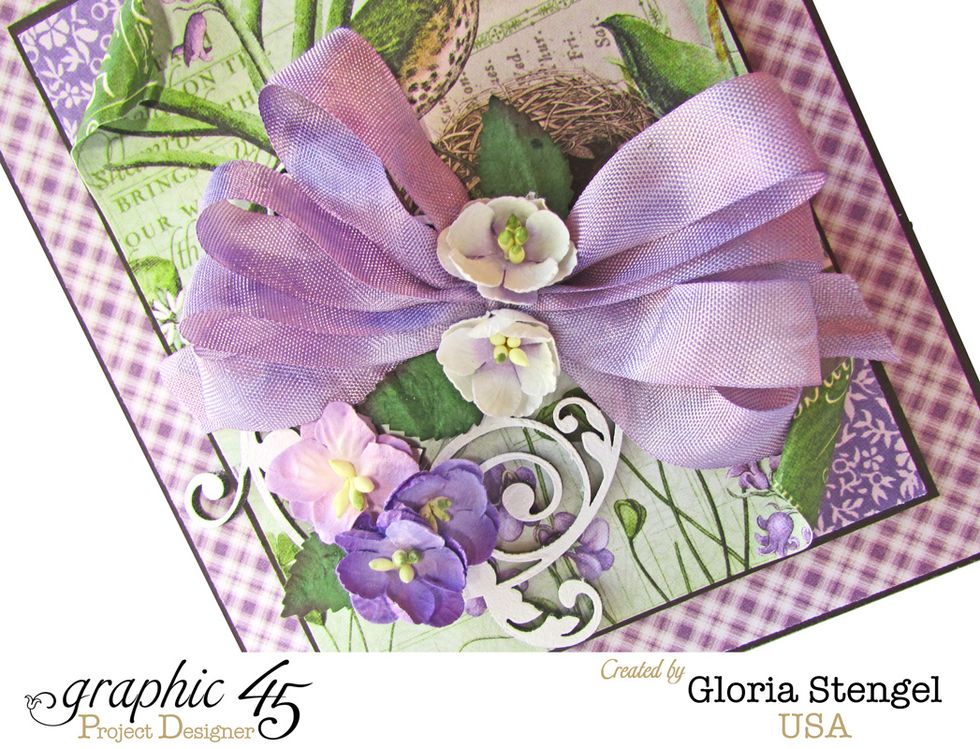 Use your hand-dyed seam binding to create cards and other paper craft projects! This seam binding was dyed with Ranger dusty concord and milled lavender distress inks and water.
3.0yd Ivory or white rayon seam binding
Distress ink, re-inkers, or stains
Alcohol markers, refills, or re-inkers
Dye ink re-inkers or Glimmer mists
Water
Rubbing alcohol
Mister bottles
Craft mat