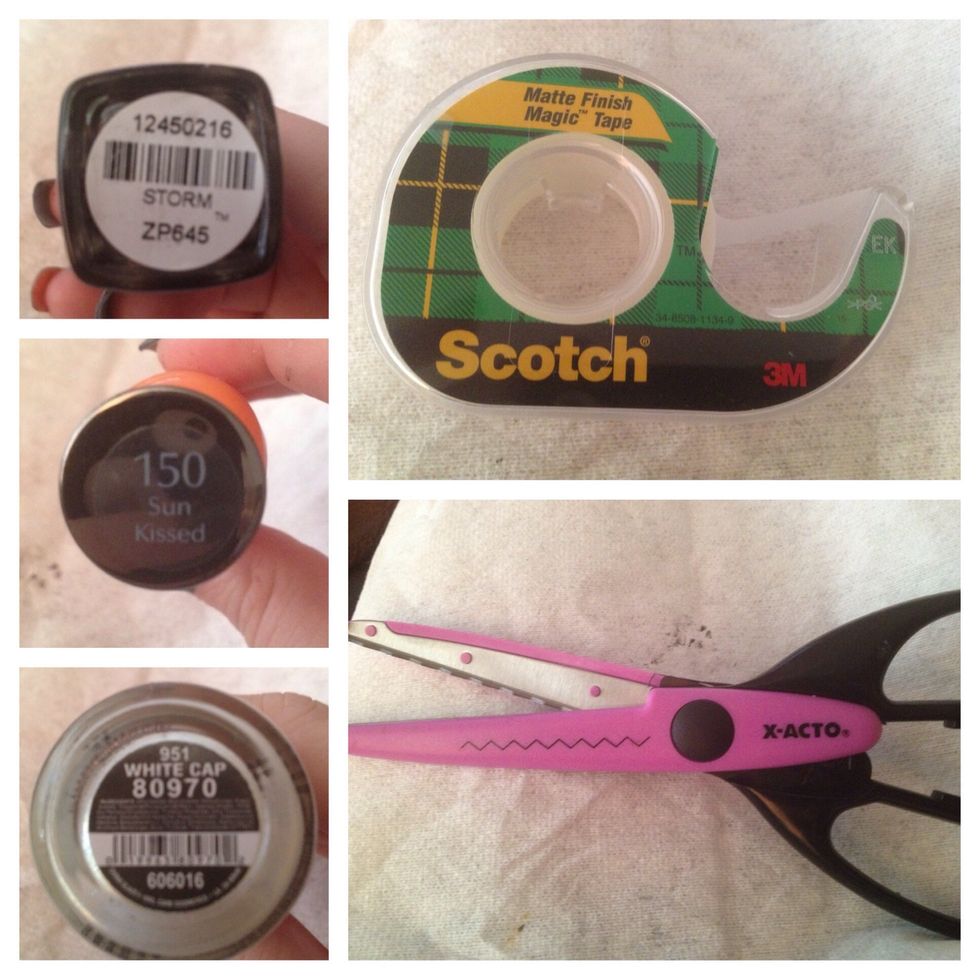 Collect supplies! Zoya - Storm Sally Hanson - Sun Kissed China Glaze - White Cap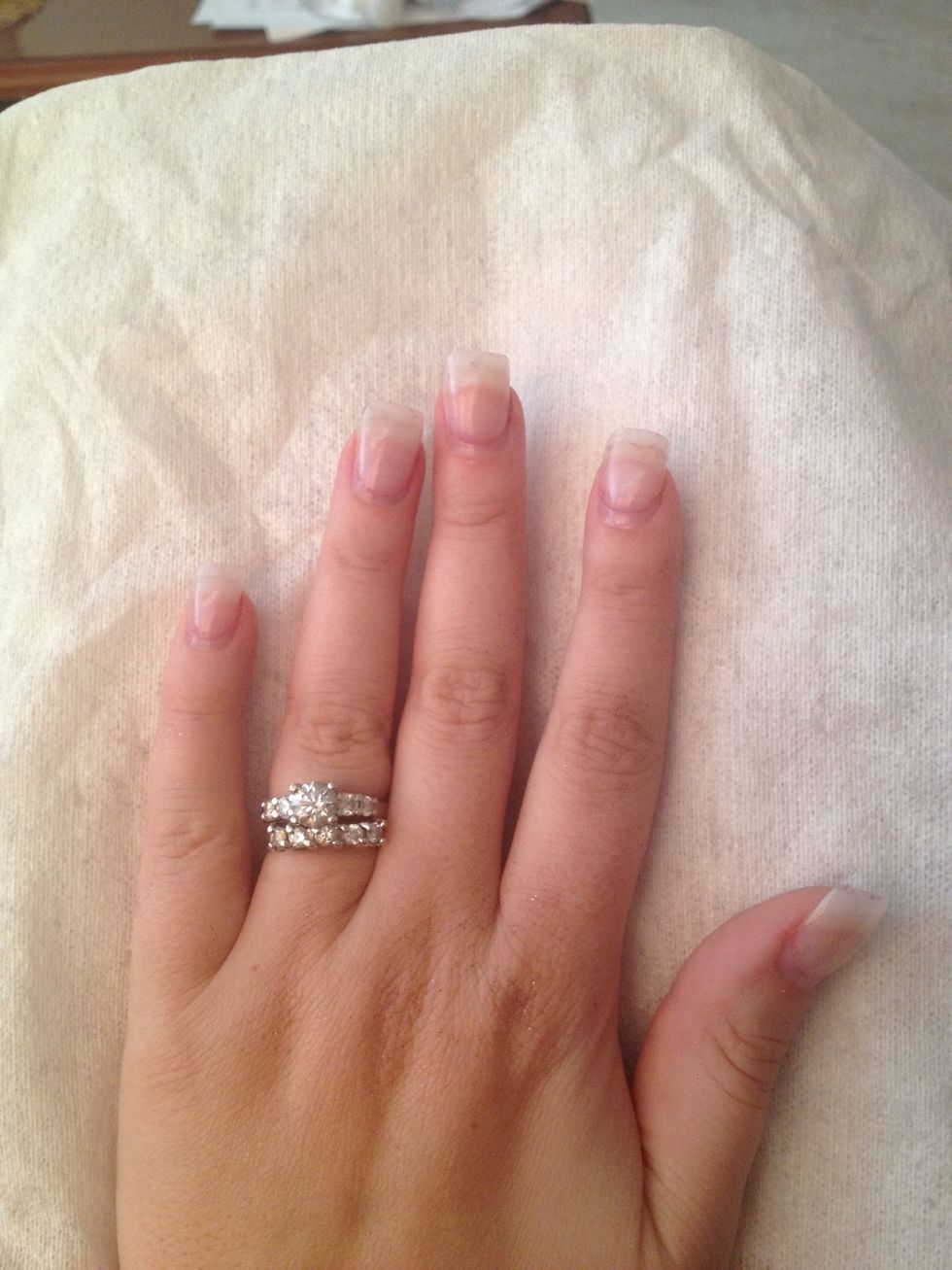 Base coat nails and let dry!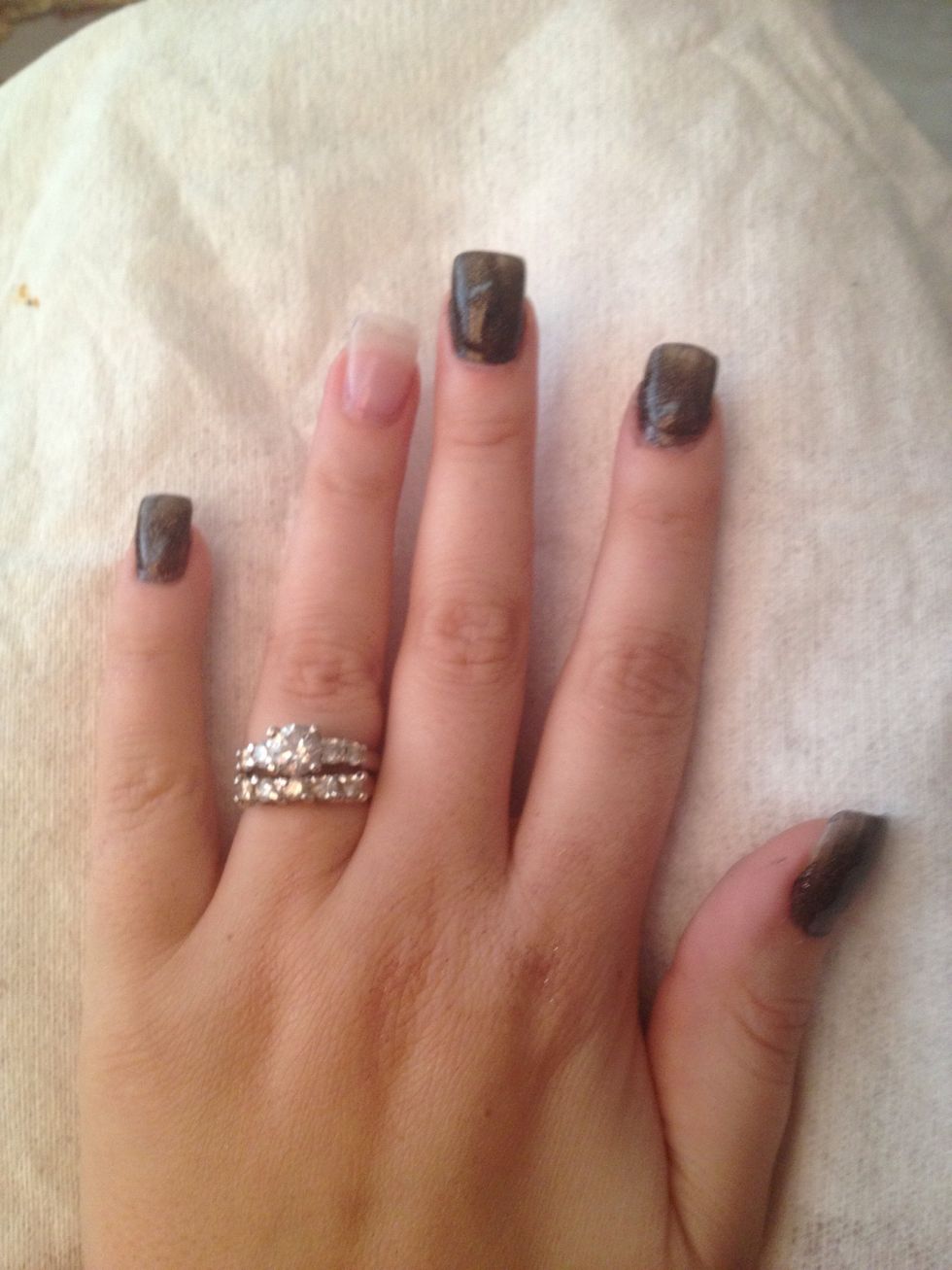 Use black nail polish to paint all of fingers except ring fingers!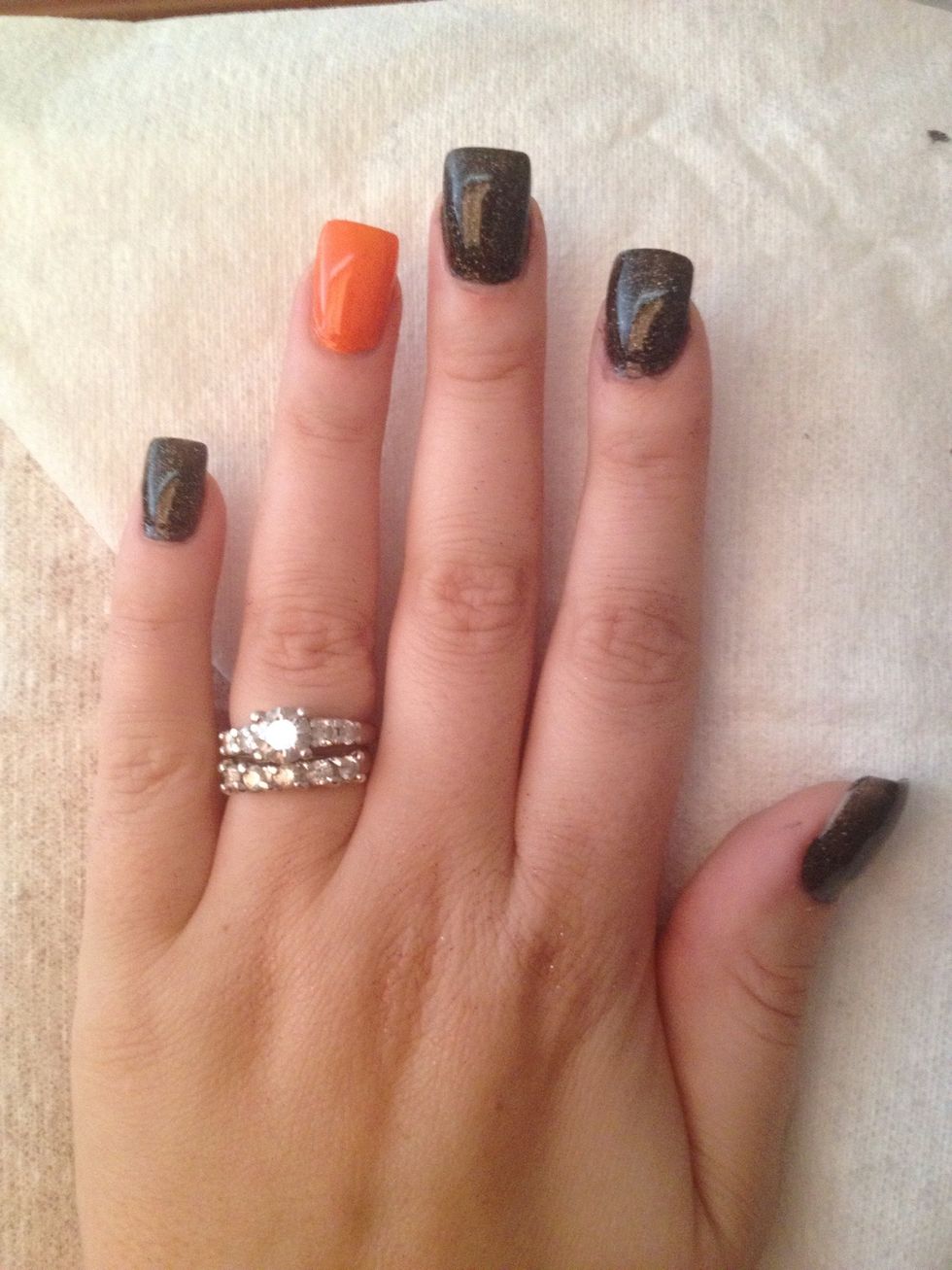 Use orange nail polish to paint ring fingers, make sure this dries completely before you move on!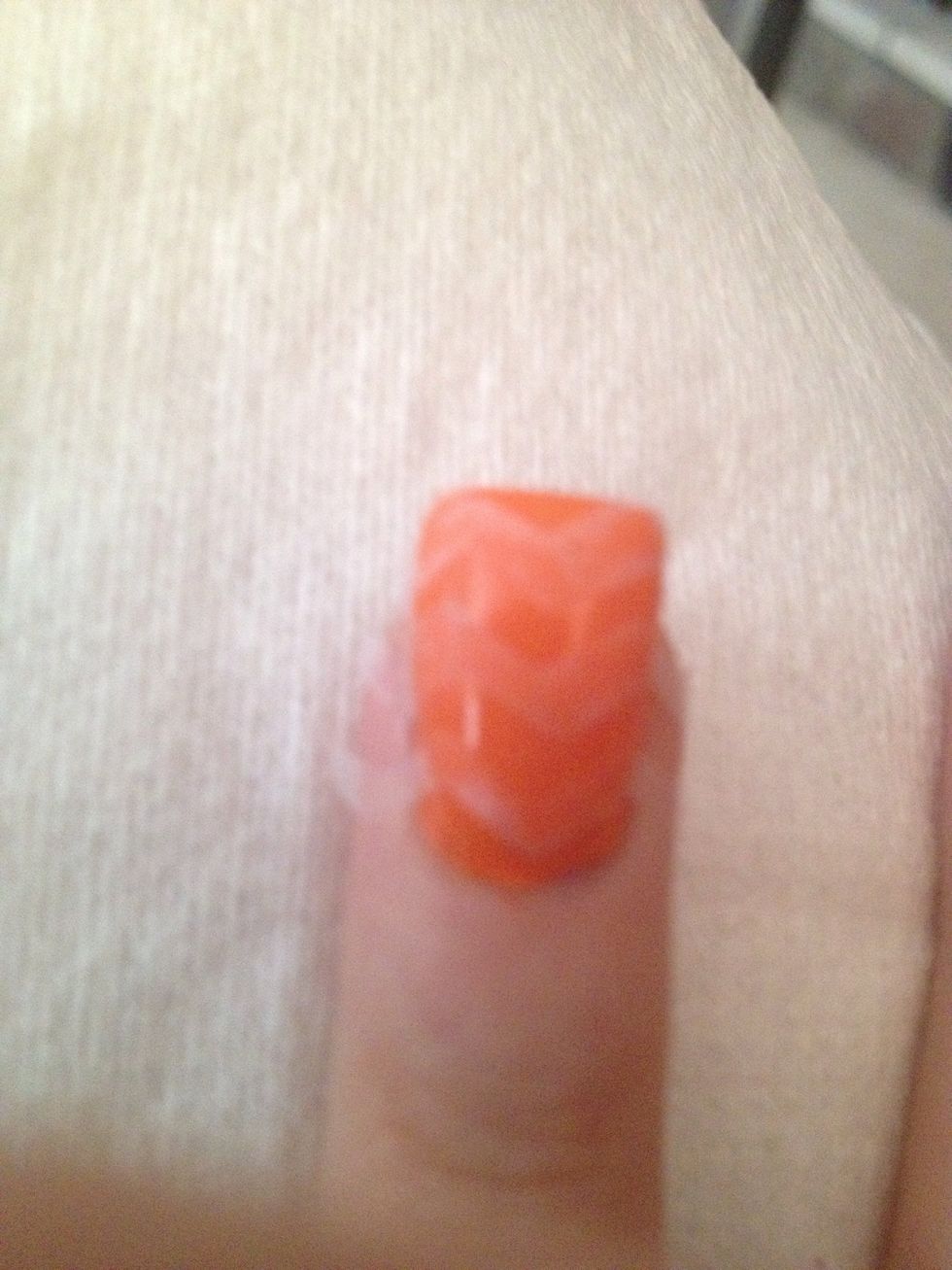 Cut strips of tape with zig zag scissors and place on ring finger nail!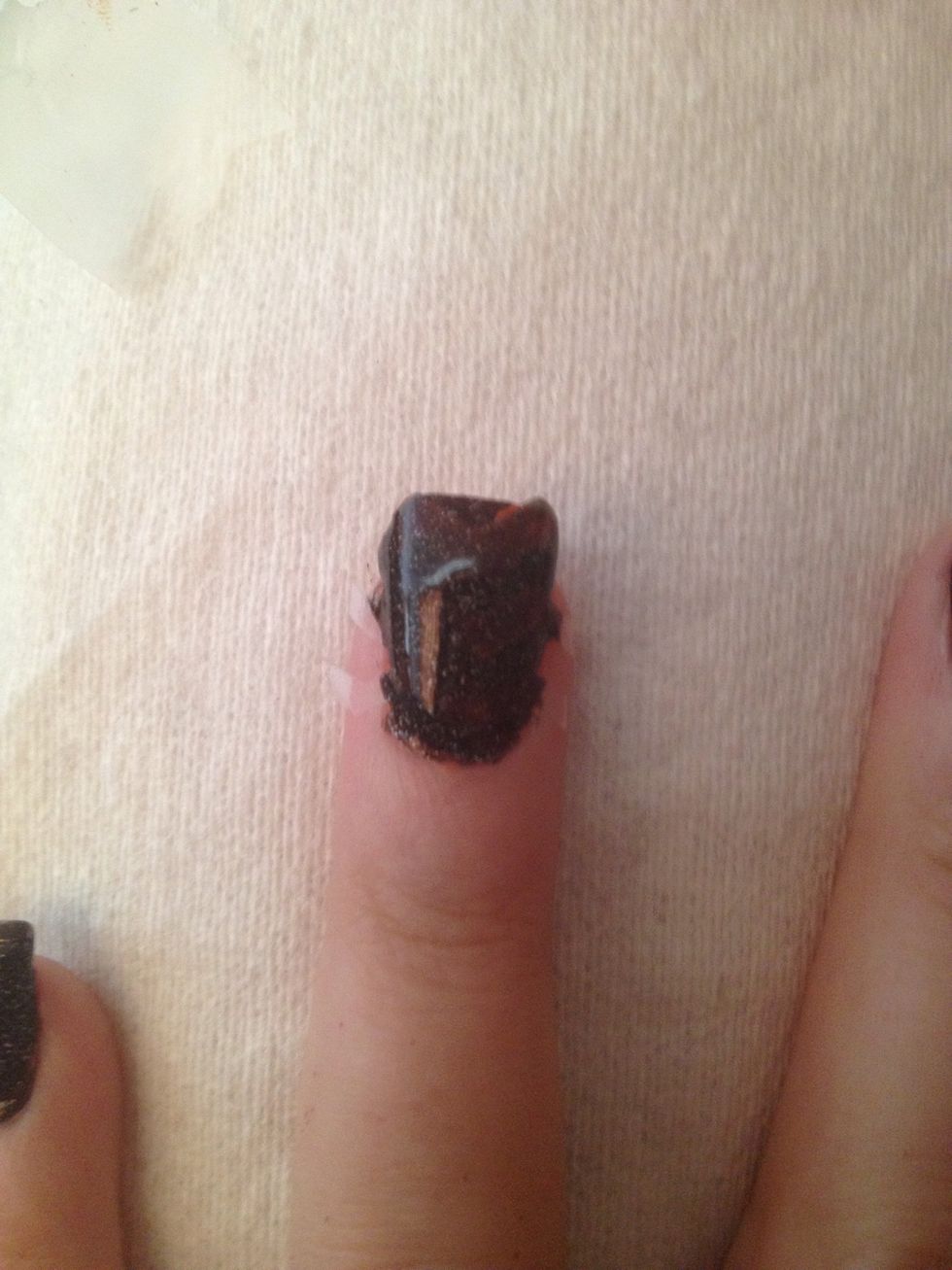 Use black nail polish to paint over nail and tape!
Pull off tape before black polish dries completely!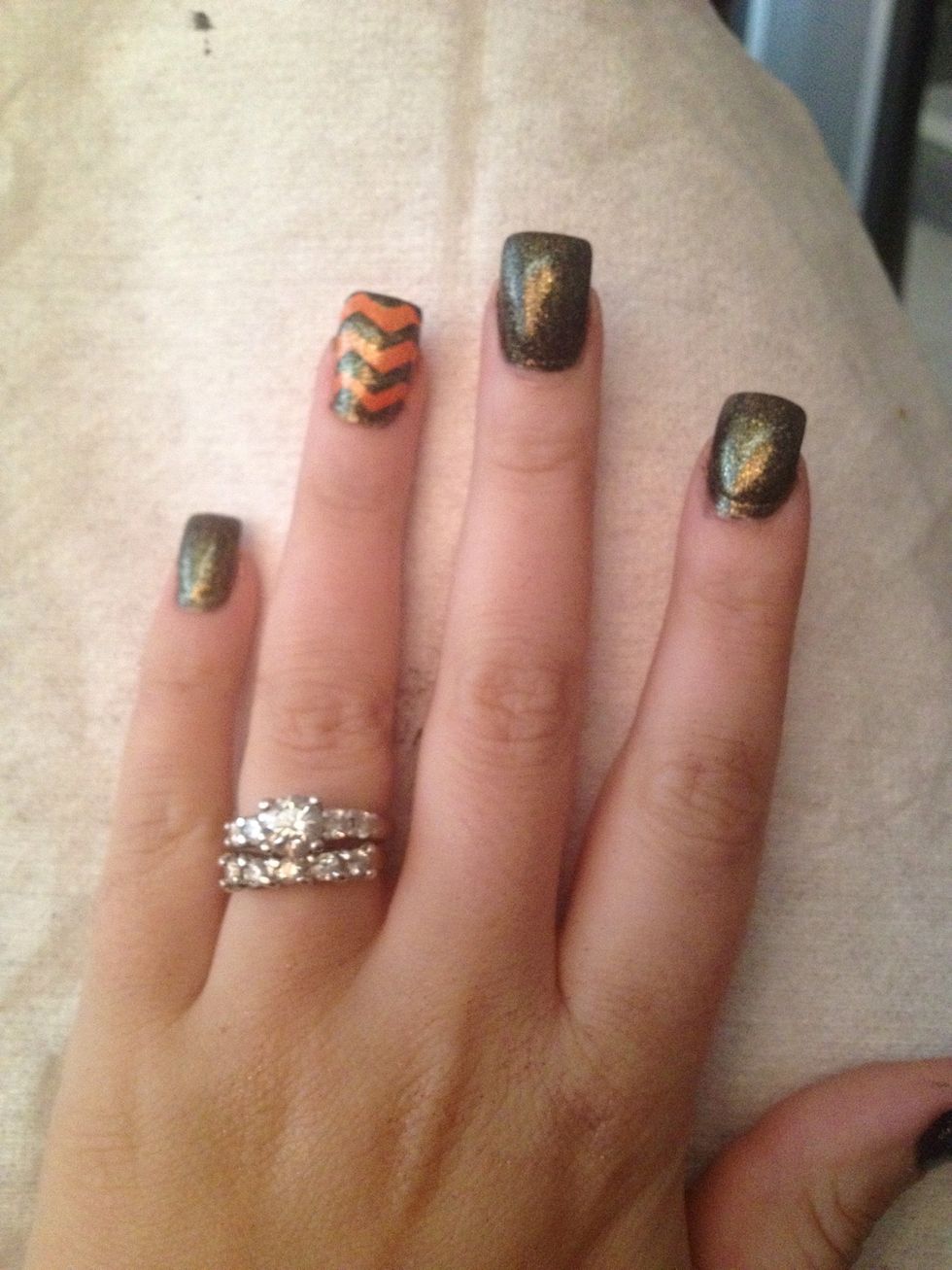 This step is optional: my orange nail polish did not have glitter in it like my black nail polish. I decided to add a clear polish with glitter over all nails!
Top coat and enjoy 👻!
Base coat
Top coat
Black nail polish
Orange nail polish
Glitter nail polish
Tape
Zig zag scissors