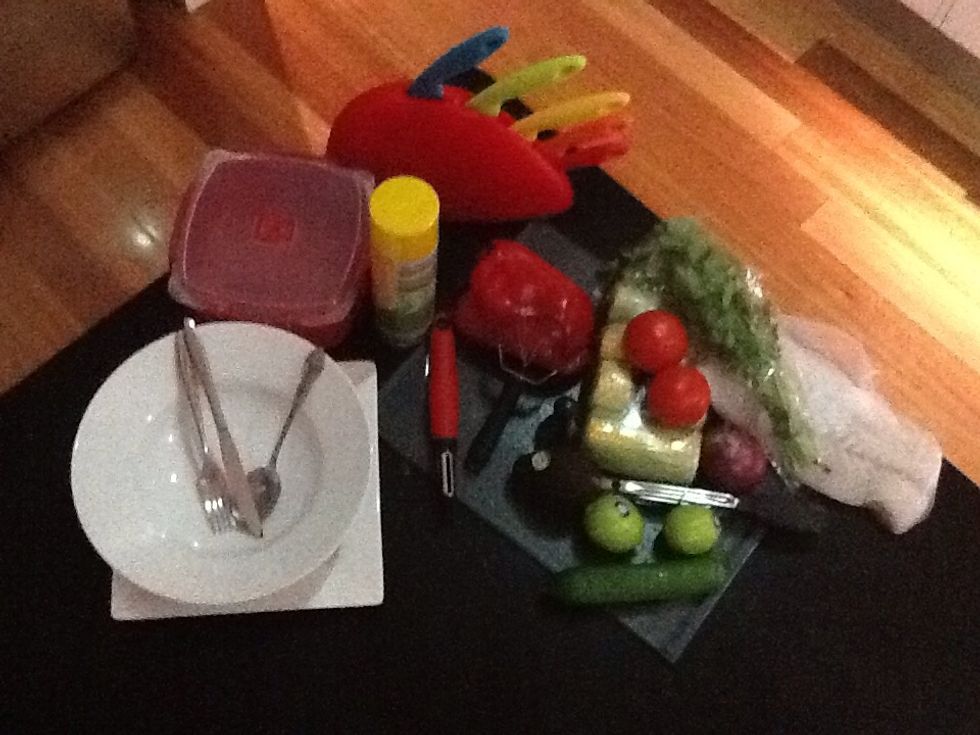 All the ingredients and supplies required
- Ensure all ingredients and utensils are available prior to commencement. To be more efficient place all the ingredients and utensils on the bench for easier access.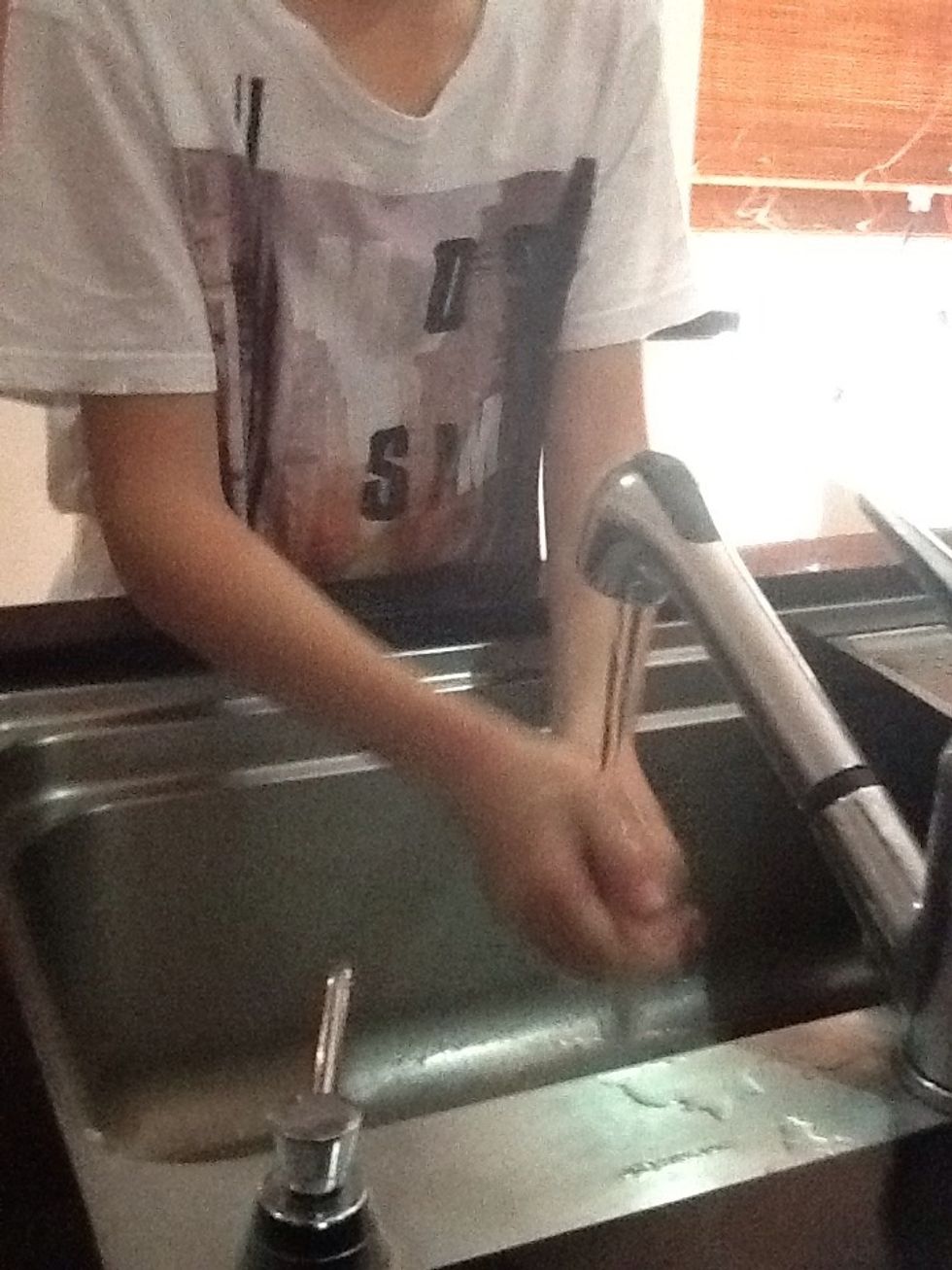 Before commencement wash your hands thoroughly.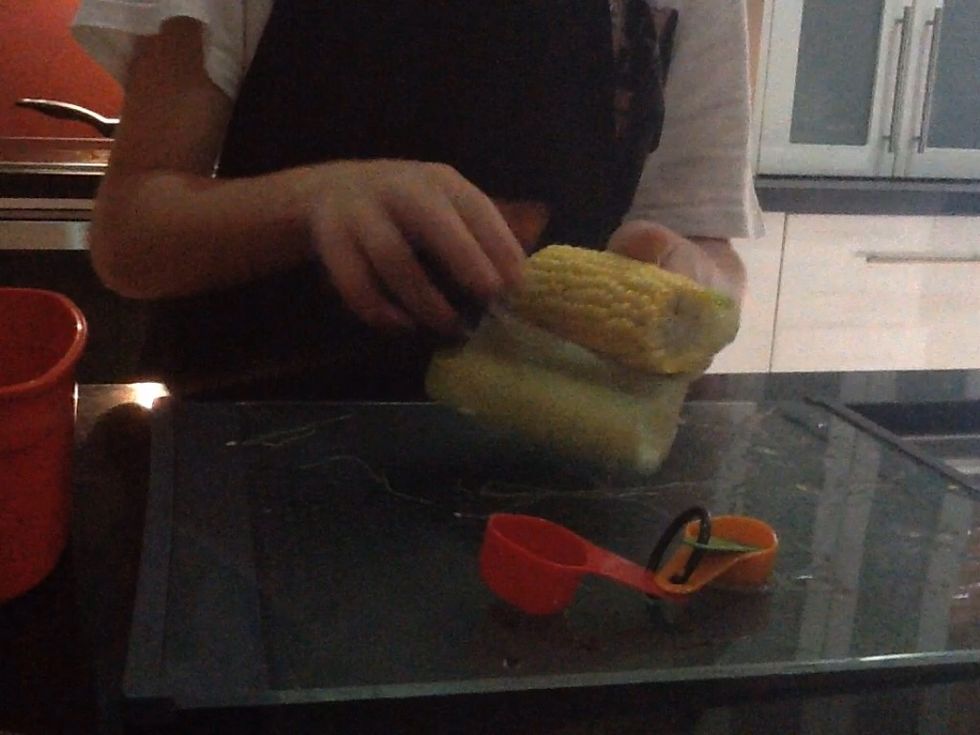 Remove the husk and silk the corn.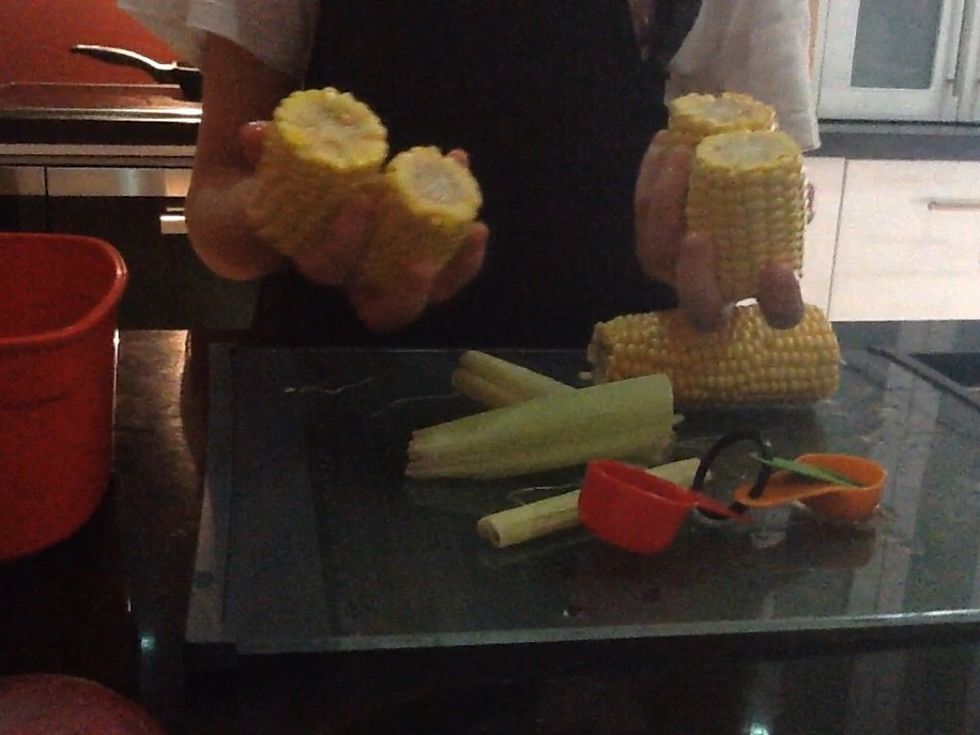 Wash the corn, cutting it into halves.
Place the corn in a covered microwave container adding 2 tablespoons of water setting on HIGH for 4 minutes or until tender.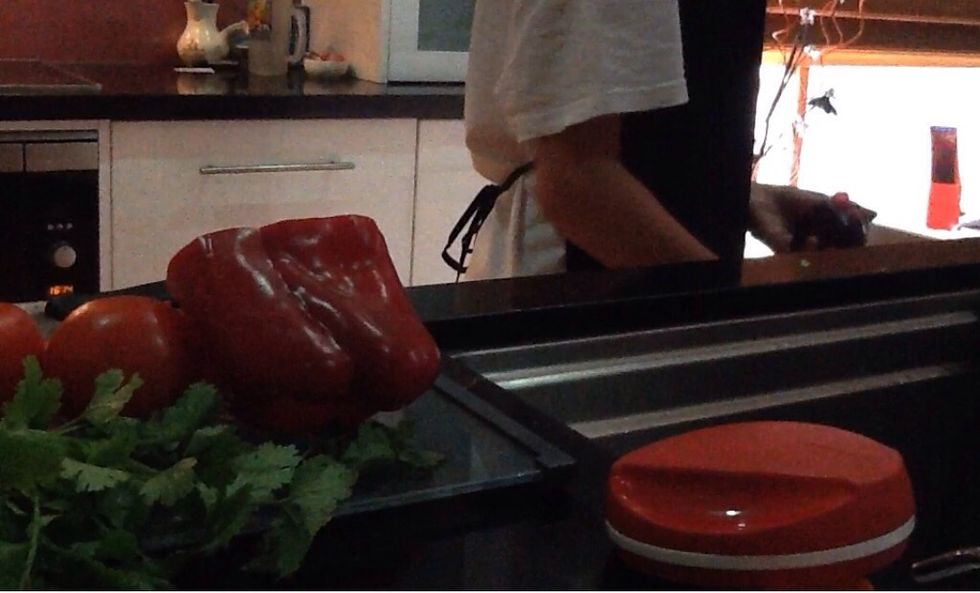 Peel the onion then rinse it thoroughly.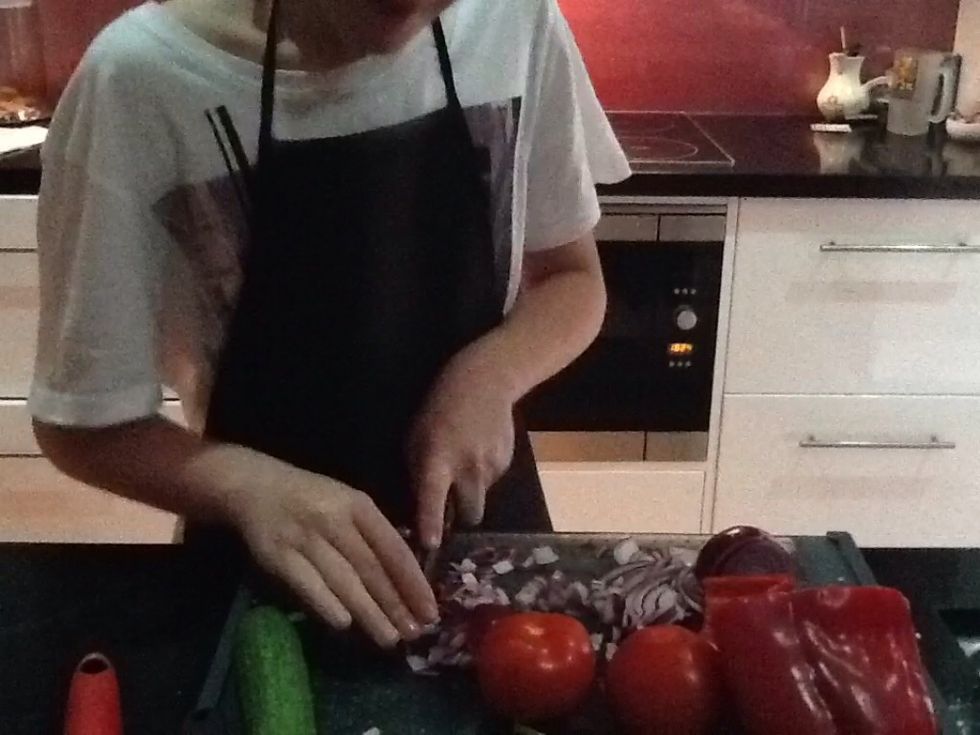 Dice the onion, placing it in salad bowl.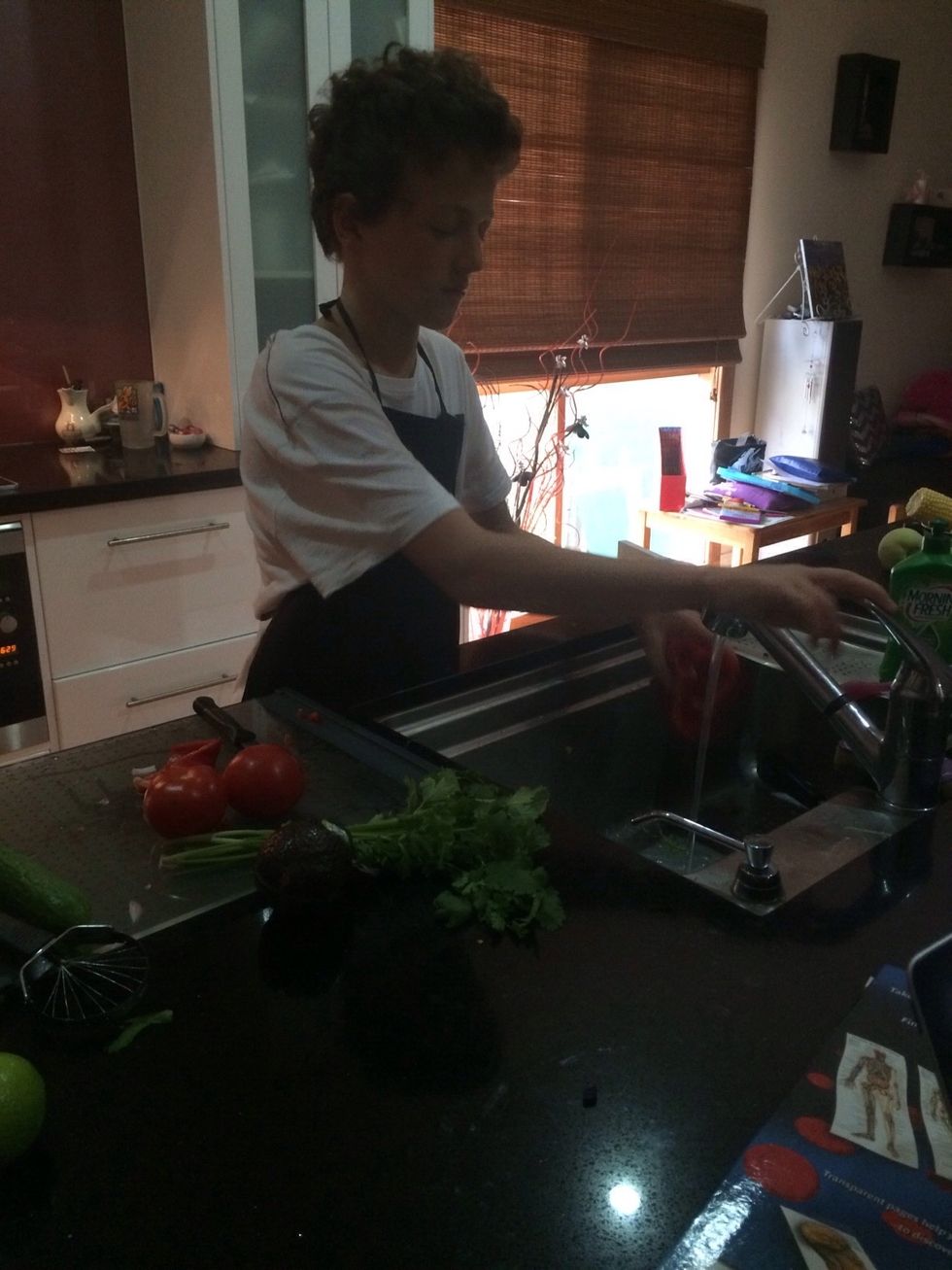 Wash and seed the capsicum.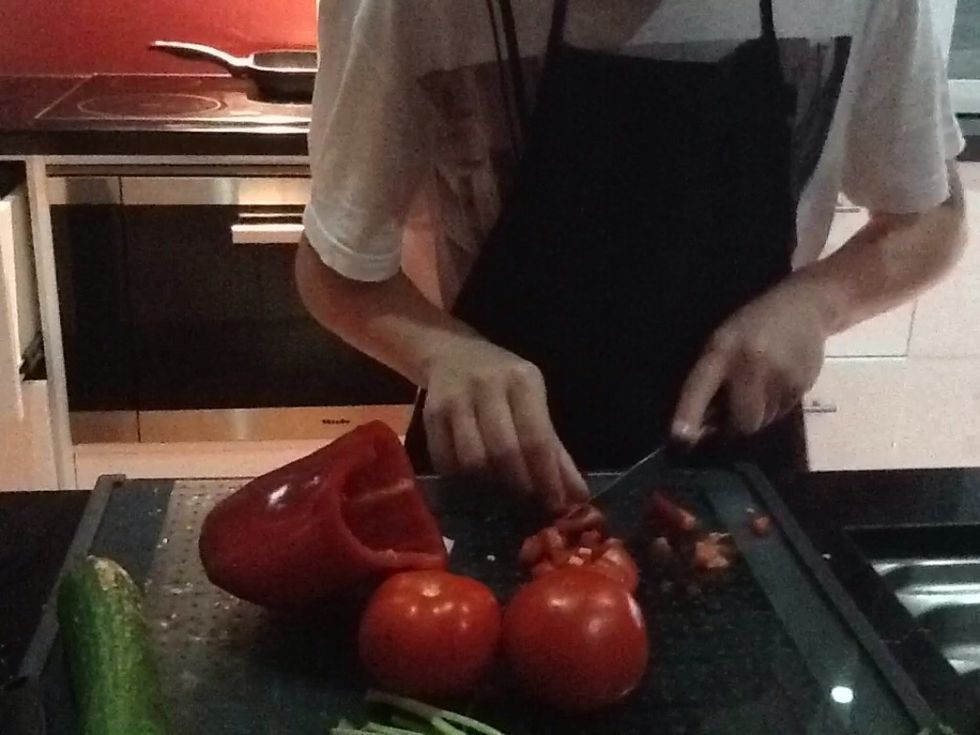 Dice the capsicum and place in the salad bowl.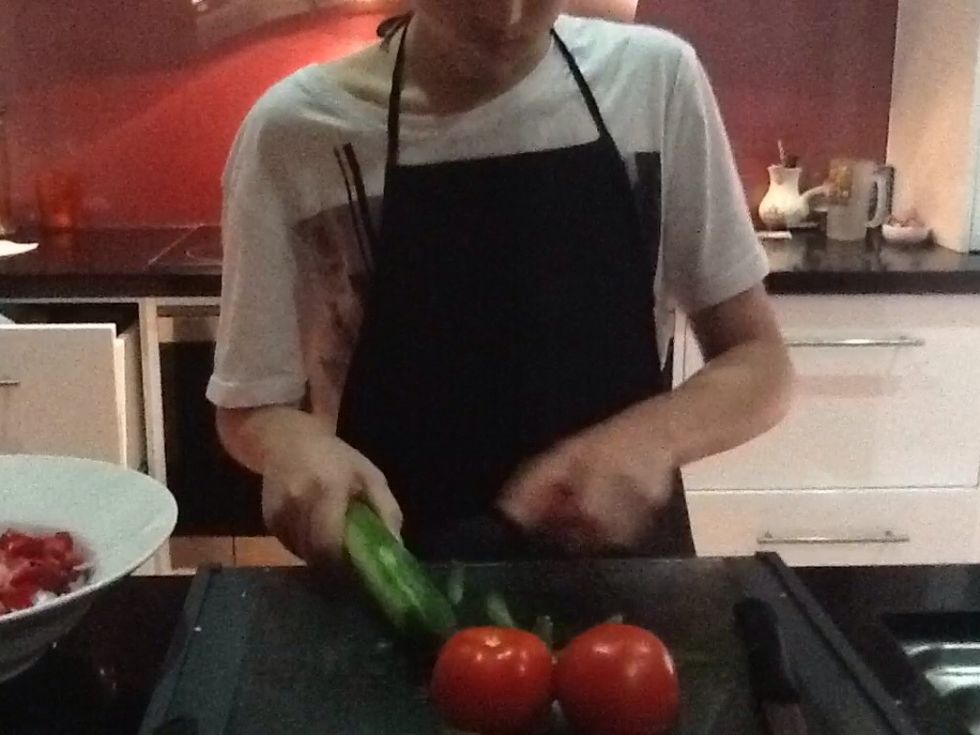 Peel the Lebanese cucumber then rinse with water.
Dice the cucumber, placing it in the bowl.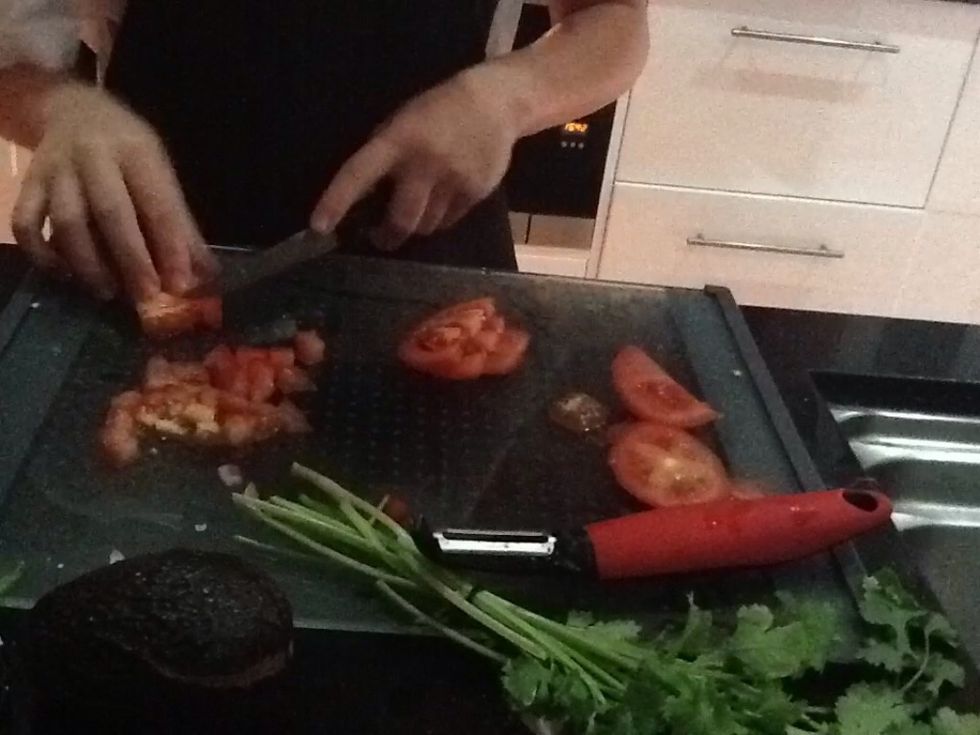 Firstly rinse the tomato, dice it and the place it in salad bowl.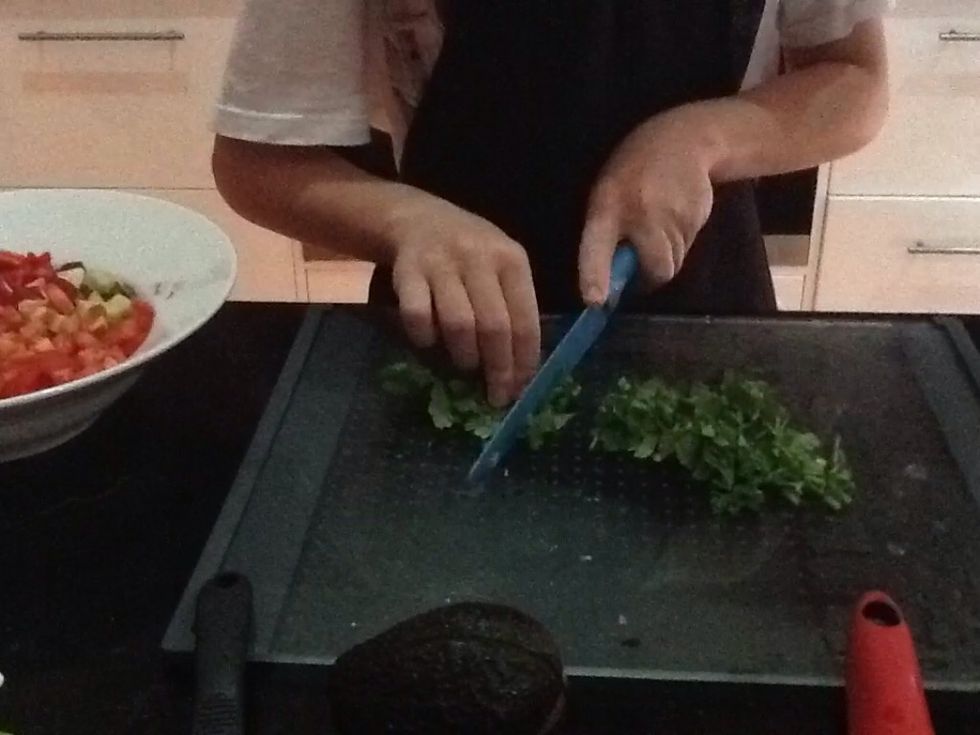 Once you have washed the coriander, finely chop it, placing it in the bowl with all the other ingredients.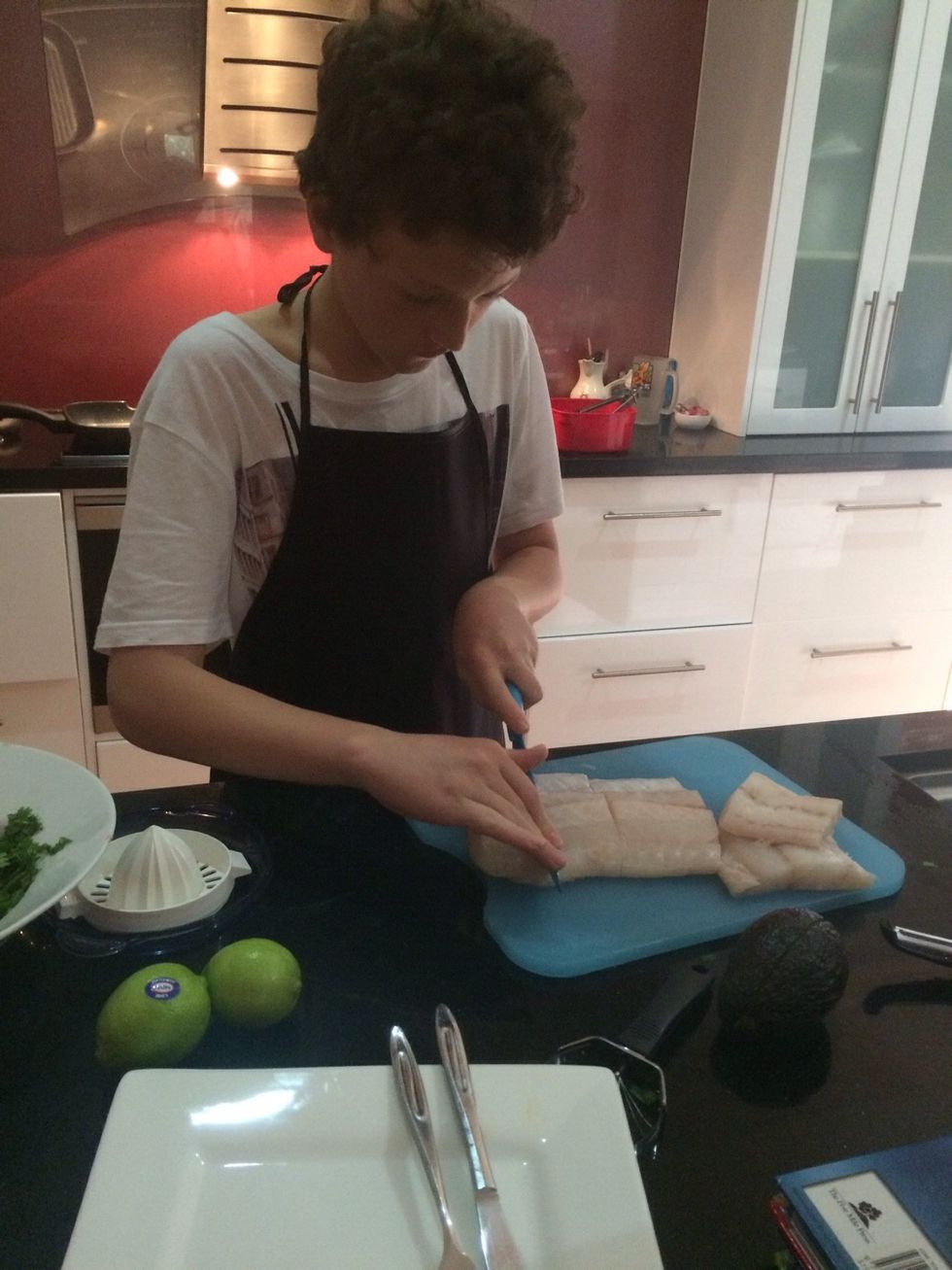 Prepare the fish by cutting it into equal pieces.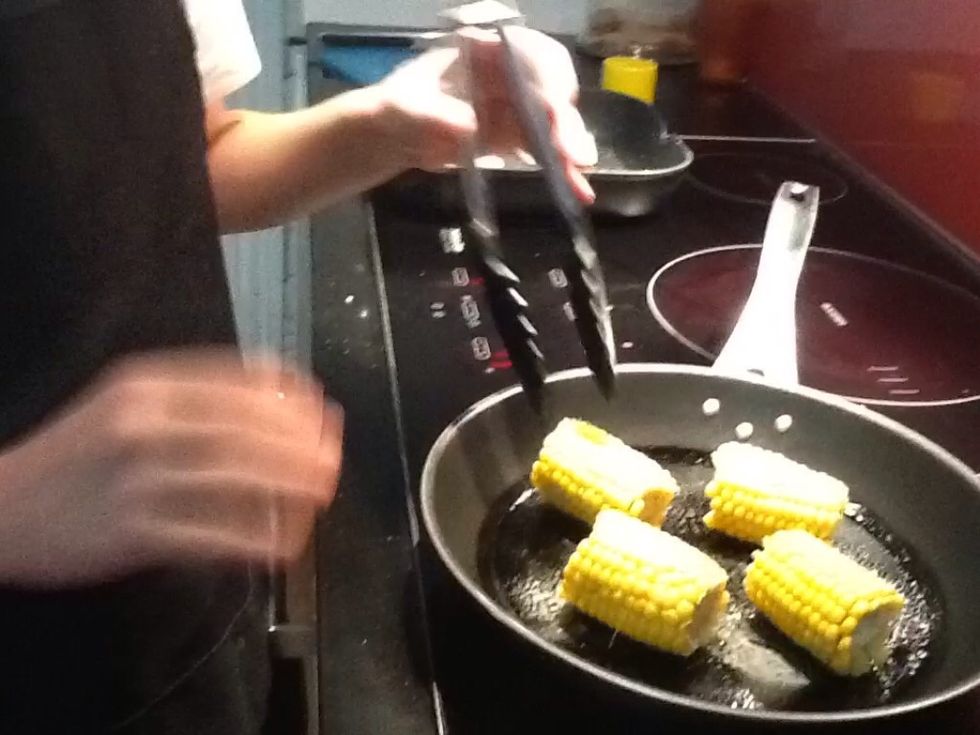 Once the corn has been microwaved tenderly, lightly spray corn with oil, cooking it in the pan, turning frequently for 5 minutes or until lightly charred.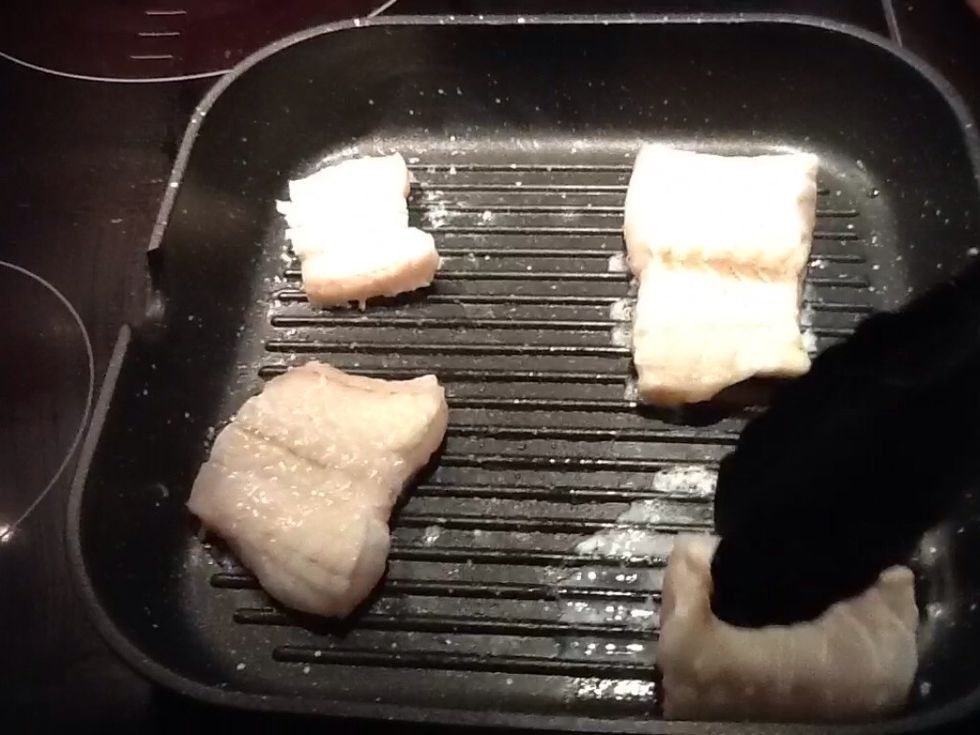 Lightly spray fish with oil, place in pan for 2-3 minutes each side or until brown and cooked through.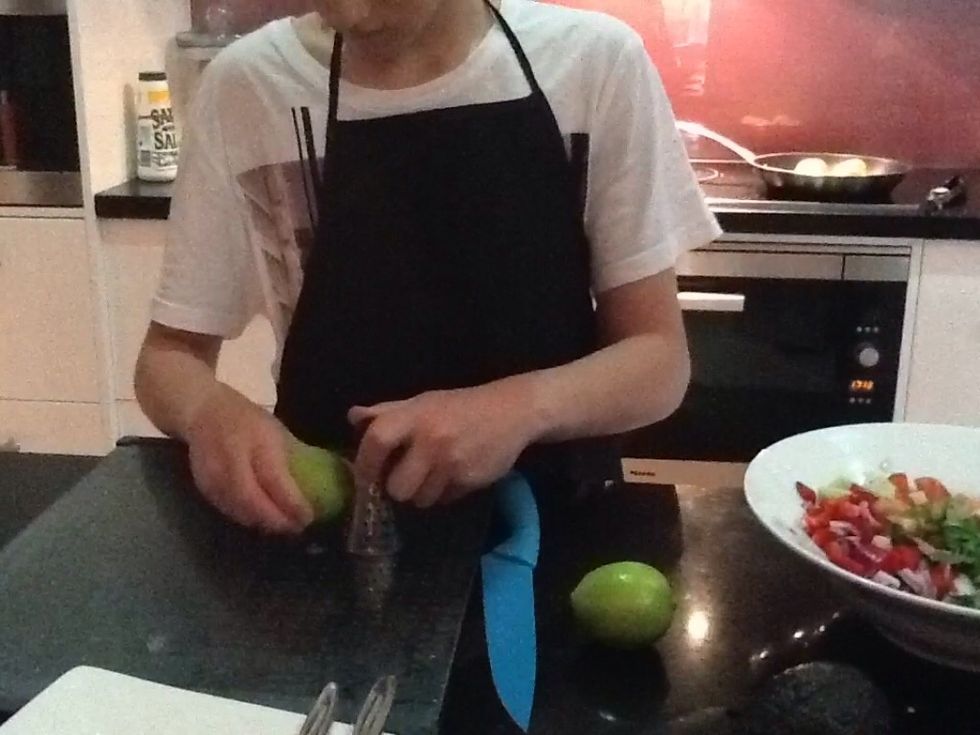 Grate some lime to add to the salad.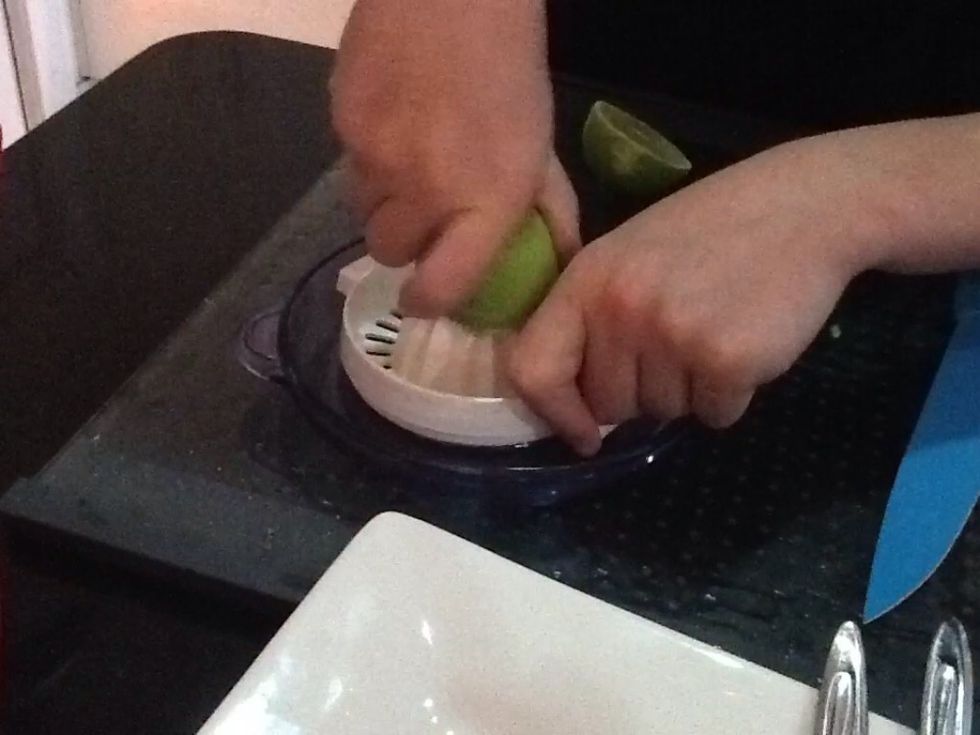 Add 2 tablespoons of lime juice to salad.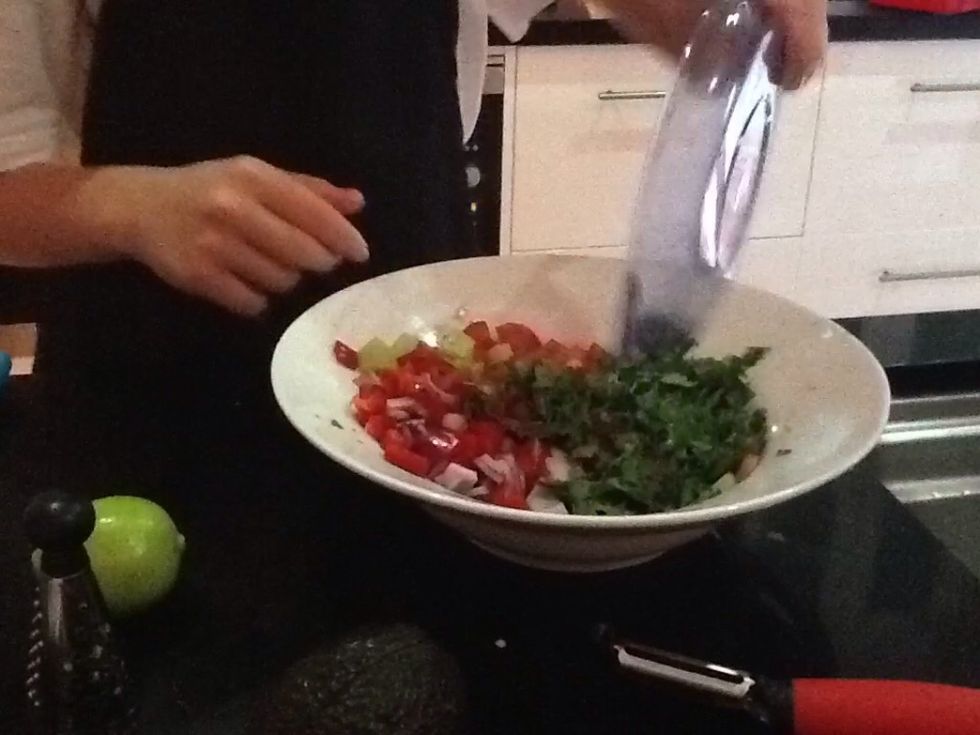 Combine and mix all the ingredients together.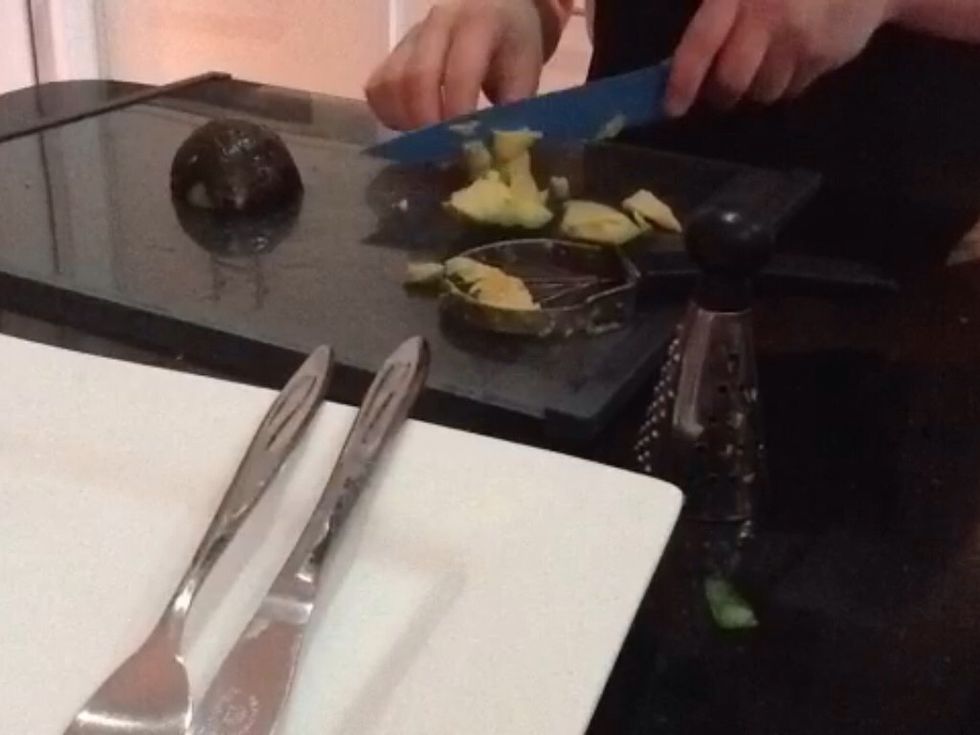 Add the last ingredient, by dicing the avocado into the salad.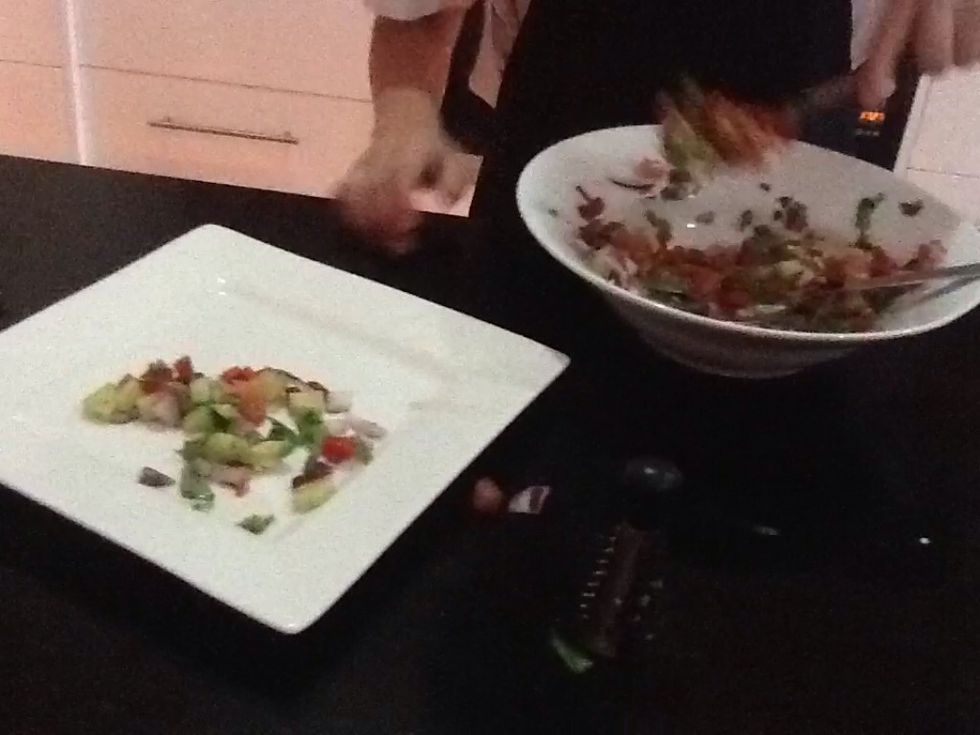 Place 2-3 tablespoons of salad onto plate.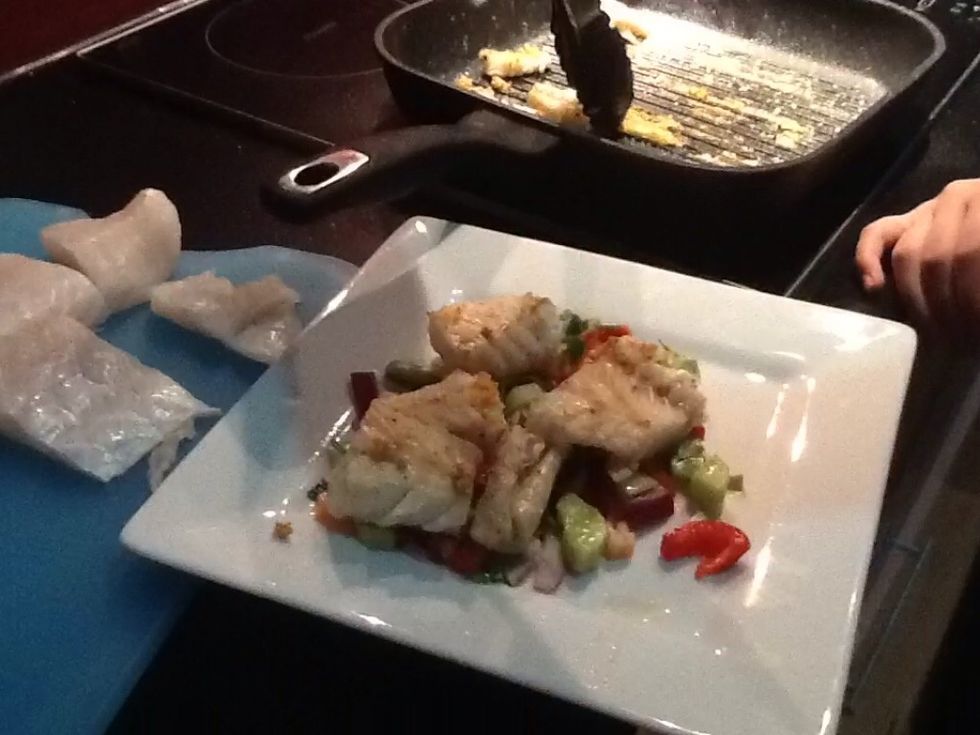 Add the cooked fish.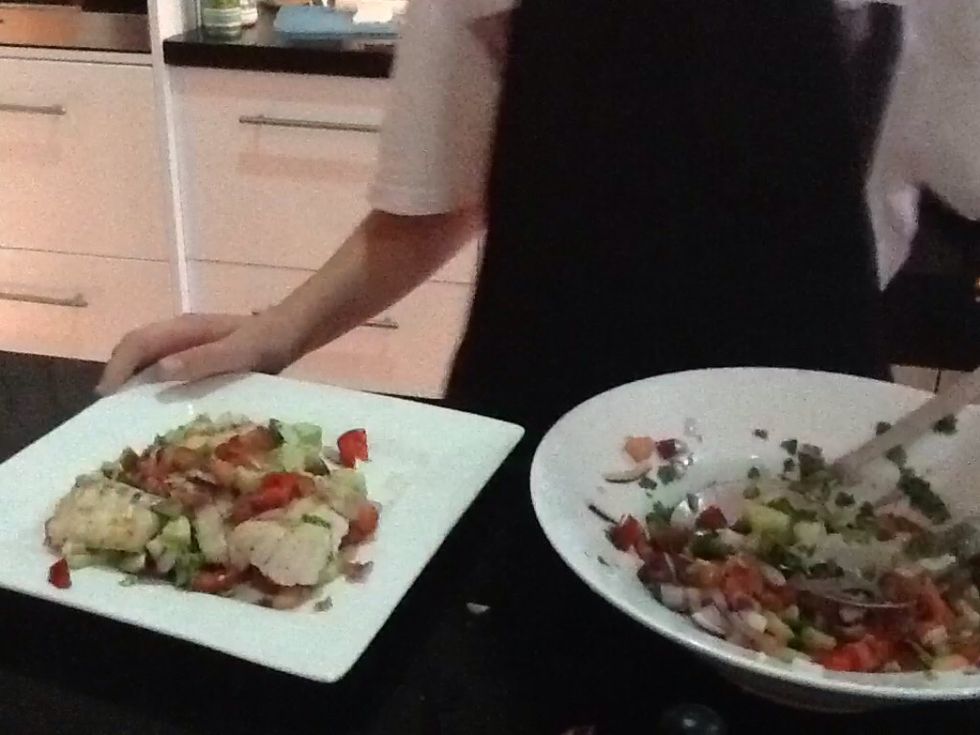 Place more salad on top of fish.
Don't forget to add the corn.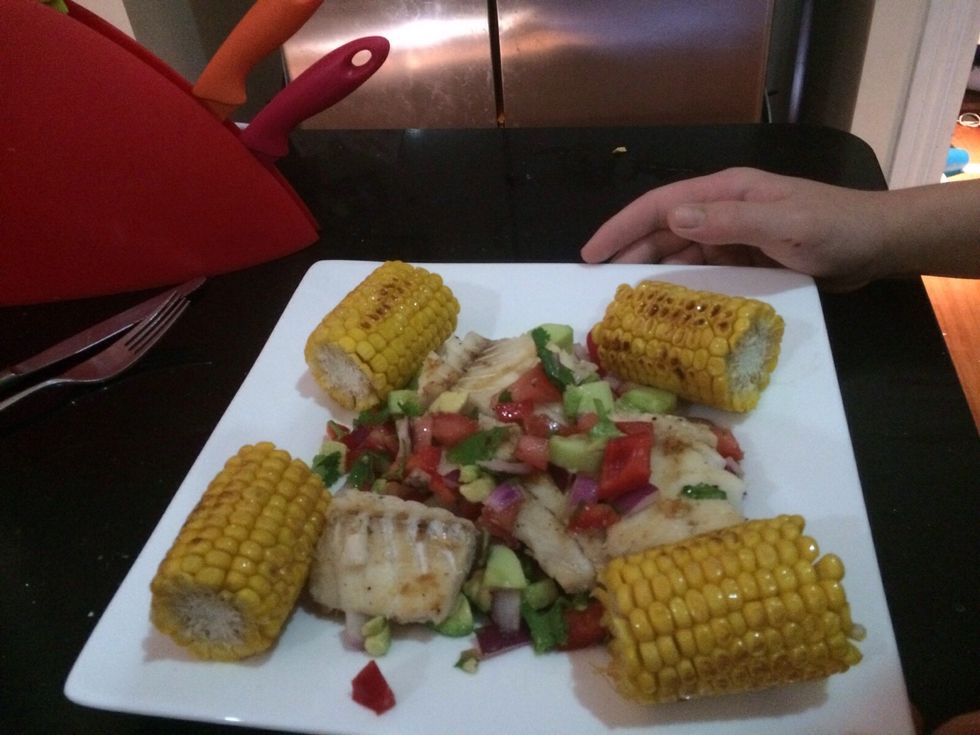 WOW, my final result, Bon Appetite.
Final product tasted like fish. The salad was slightly crunchy with a tangy lime taste from the juice. I would have preferred less coriander as it tasted too leafy for my tastebuds.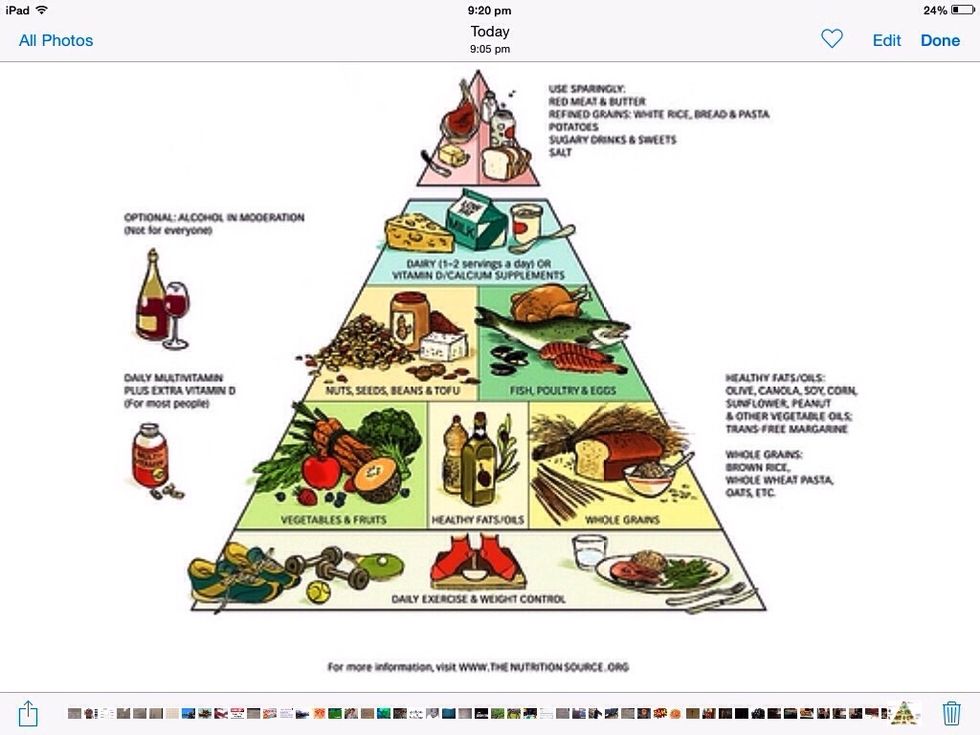 My Grilled Fish with Salsa is a healthy nutritious meal as it contains food from several of the Healthy Eating Pyramid.
It's recommended you eat all food types in moderation. Vegetables and legumes/beans, fruit, grain (cereal) foods, lean meats and poultry, fish, eggs, tofu, nuts, seeds, legumes/beans, milk & yoghurt.
My product contains:- Protein-Fish. Fruit and Vegetables-onions, cucumber, tomatoes, corn, coriander, capsicum & lime. Fats-Canola/Olive oil & Avocado. All these sources help maintain a healthy diet.
Why should we eat healthy? Eating a healthy, balanced diet provides nutrients to your body. These nutrients give you energy and keep your heart beating, your brain active, and your muscles working.
Maintaining a healthy diet eliminates the follows:- Heart disease, high blood pressure, lowers risk of certain cancers, lowers cholesterol and diabetes.
Exercise improves our memory, boosts our self esteem and posture, helps de-stress, sleep better, increases our energy levels, less likely to become ill, live longer, be happy and control our weight.
All this combined with daily exercise, ensures us we are doing everything possible to live a long healthy life.
2 Corn cobs
2 medium tomatoes
1 Lebaneses cucumber
1 avocado
1 red capsicum
1/2 of red onion
2 tablespoons coriander, stalk & leaves
2 tablespoons lime juice,
Olive or Canola oil spray
4 x120 grams white fish fillets
1 Grater
1 Peeler
1 pair of Tongs
1 Avocado cutter
1 Knife set
1 chopping board
Frying pan
1 microwave container
1 salad bowl
1 plate