How to create greeting cards using art anthology products
Create Greeting Cards Using Art Anthology Products
3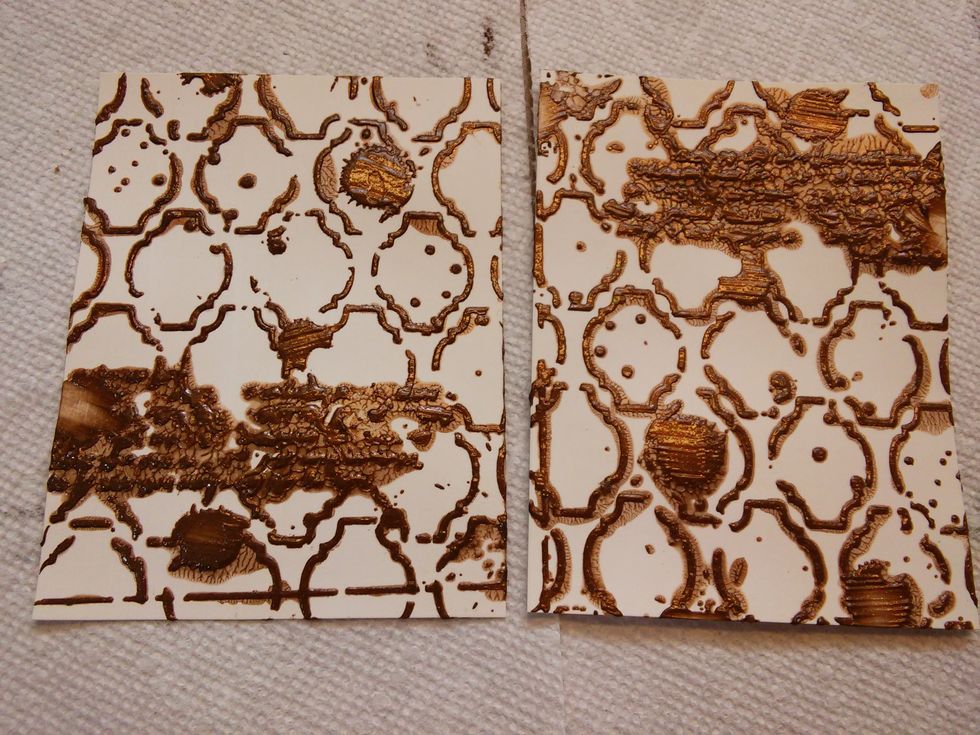 Art Anthology mediums are so rich and thick, we'll use one for our background texture! I applied Sorbet just as I would any other texture paste, using my stencil.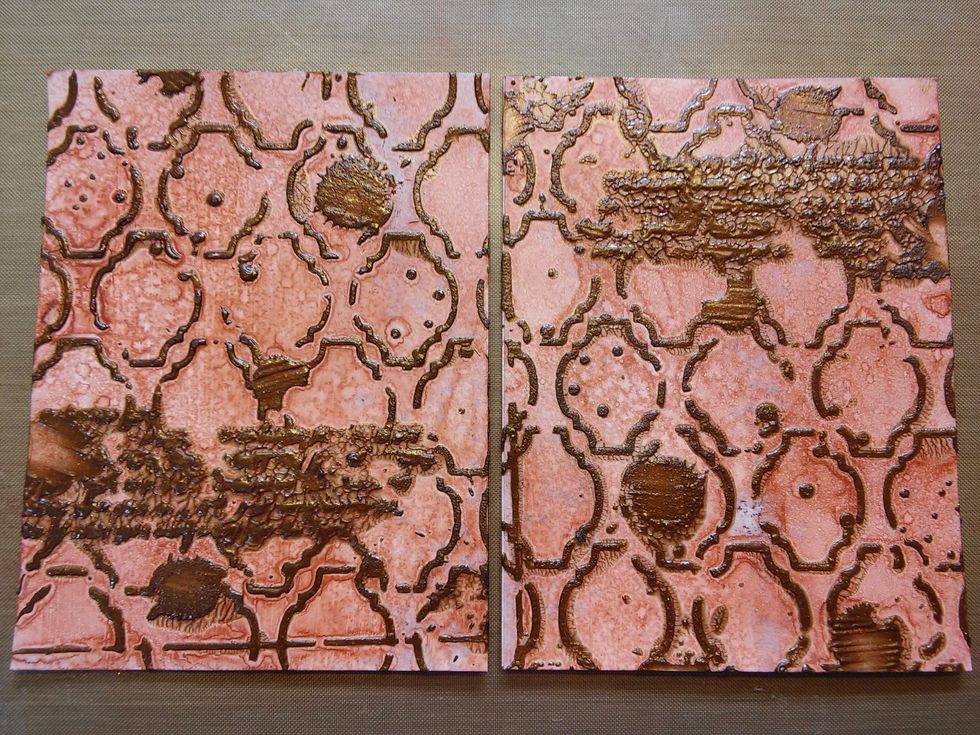 Next I sprayed the background with my Salmon Colorations spray, plus one nice spray of water, and dried it with my heat tool. Love how the water makes the interesting little patterns in the color. :)
After finding a few coordinating flowers, I glued down some pieces of cork.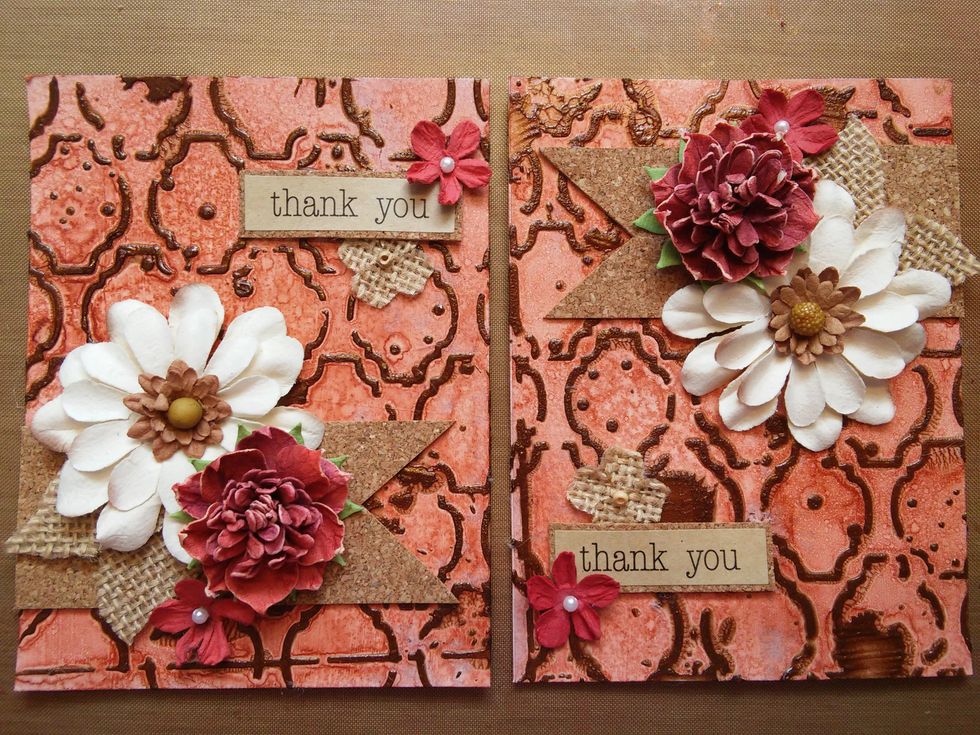 Now add your flowers and use stickers or printed sayings for your card titles! The possibilities are endless!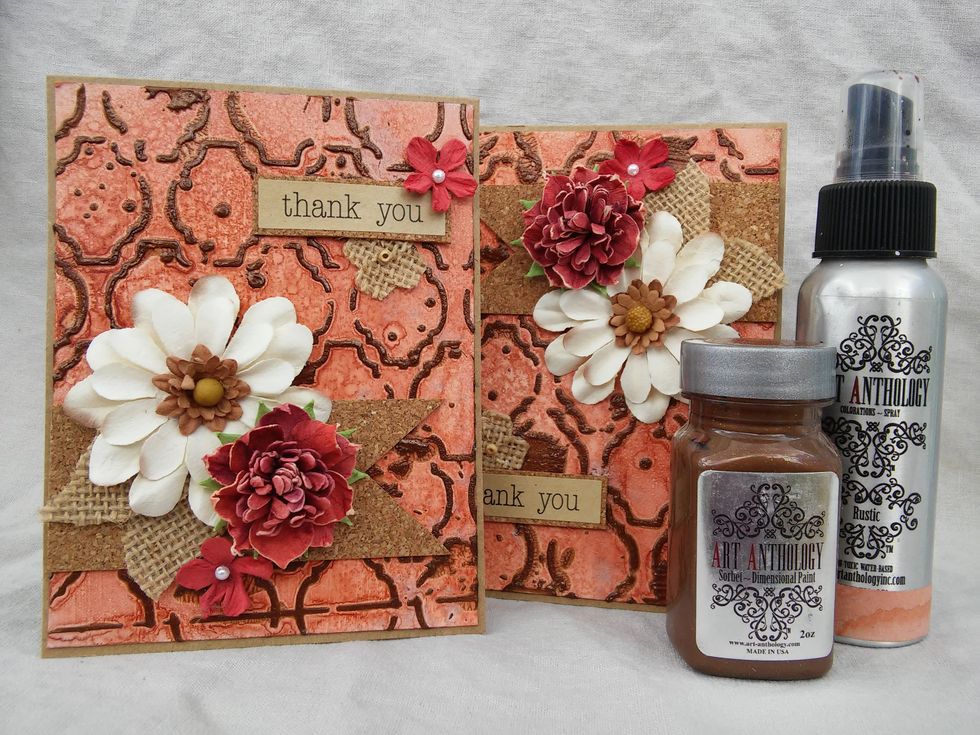 Now I like to use double sided to attach my card fronts to their bases. This helps cut down on most of the warping that might have happened using wet product on cardstock. :)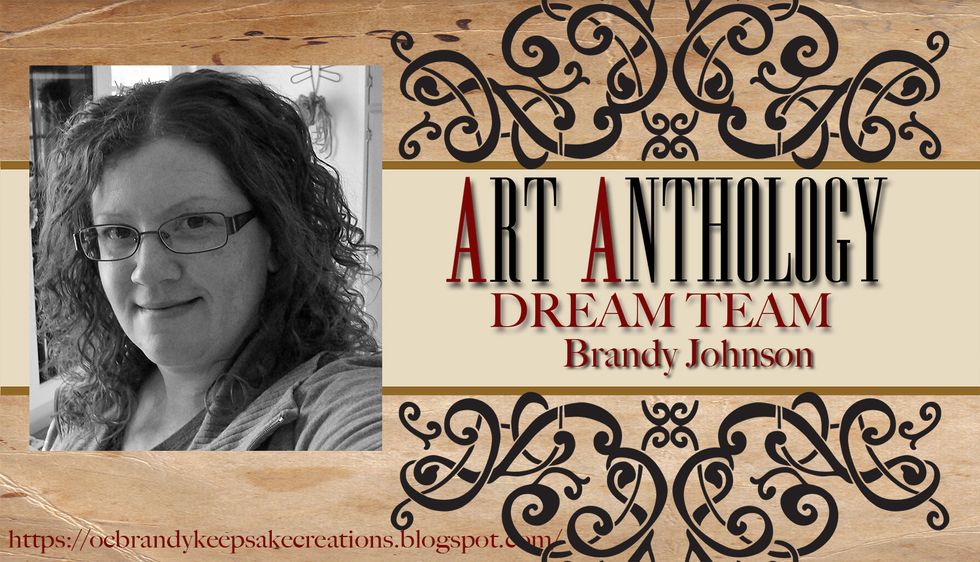 I hope this inspires you to make some cards of your own! Stop by our Art Anthology group page on Facebook for more inspiration, or to share your own!! https://www.facebook.com/groups/741057632686564/
Kenyan Copper Sorbet Medium
Salmon Colorations spray
MVM- Keyholes Stencil
Art Anthology
Art Anthology is a manufacturer of dimensional mediums.\n\nCome chat with us in our Facebook Group: Art Anthology Adventures in Art