Create Great and Quick Spaghetti and Meatballs!
11
(Meatballs) Combine ground pork and beef in a bowl. Add some parsley, basil, eggs, s&p, breadcrumbs, some Parmesan cheese, and worsteshire sauce. Once mixed thoroughly sear meatballs on all sides
(Sauce) In a sauce pot place olive oil and onions in until translucent. Once onions are clear add remaining ingredients except water. Once liquid is at a simmer add water and let simmer for 1hour.
Once sauce has simmered add meatballs to same pot. Simmer meatballs for 15 mins. While meatballs simmer boil pasta in salted water for 8 minutes or until al dente. Next step is to assemble and eat!!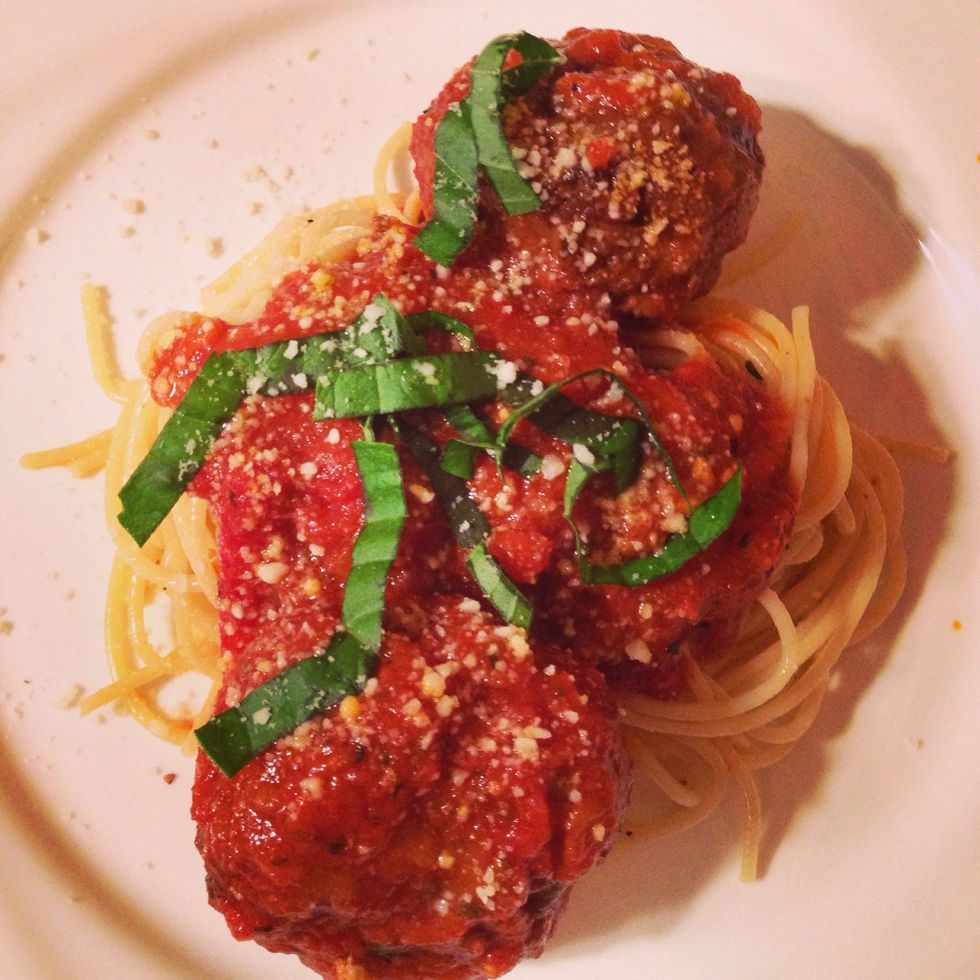 Finished result! Finish with garnish of parsley and olive oil
1.0 Pkg of spaghetti
2.0Tbsp Butter
1/2Tbsp Parsley
2.0Tbsp Olive oil
1.0lb Ground beef
1/2lb Ground pork
1/4c Grated Parmesan cheese
2.0 Ripe tomatoes
1.0pt Crushed tomatoes
1/2Tbsp Basil
3/4c Diced onion
2.0 Eggs
Salt and pepper to taste
1/2tsp Worcestershire sauce
1/4c Breadcrumbs
1.0c Water
1/4Tbsp Sugar
Springfield, Pennsylvania