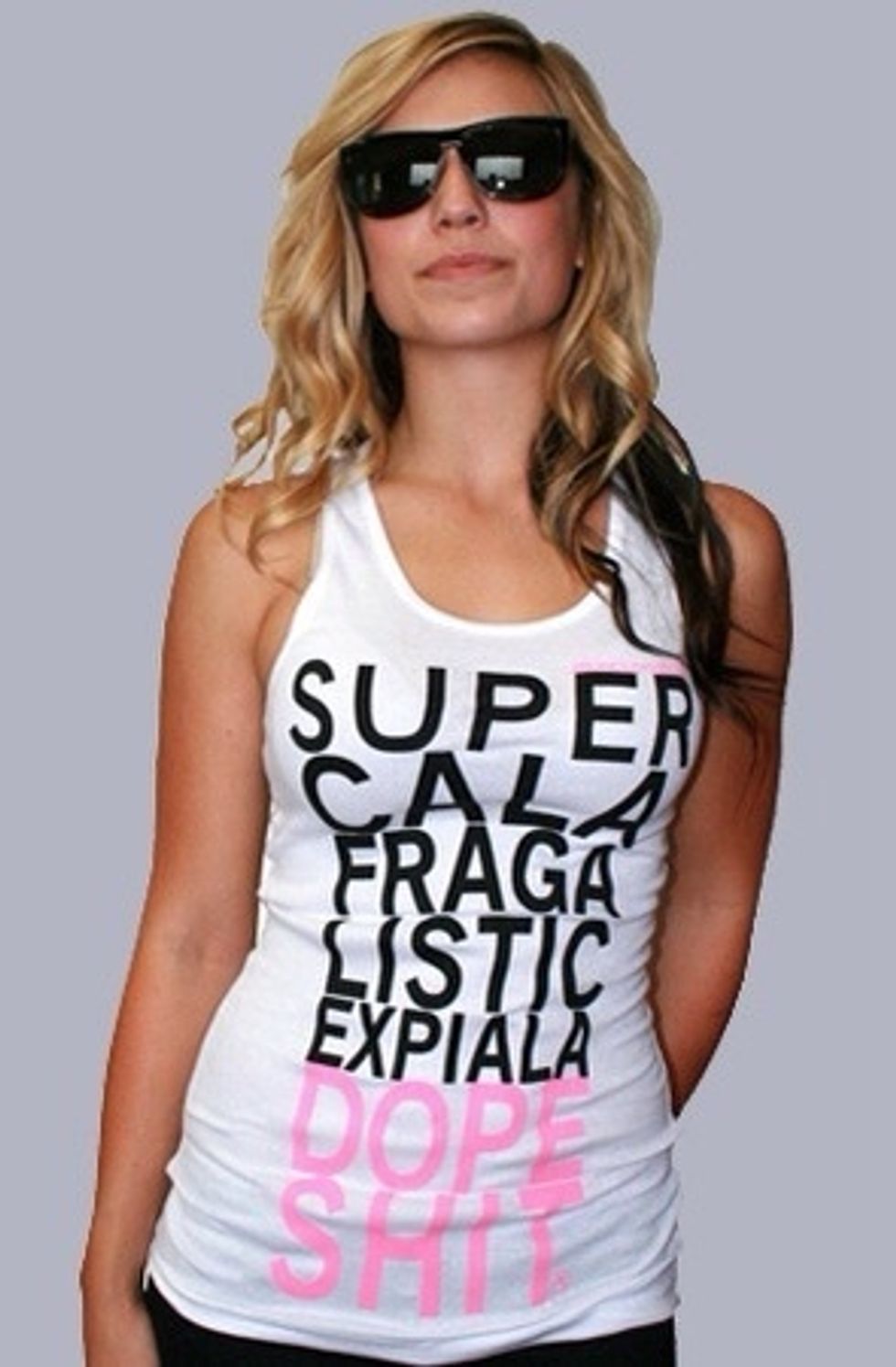 Inspiration!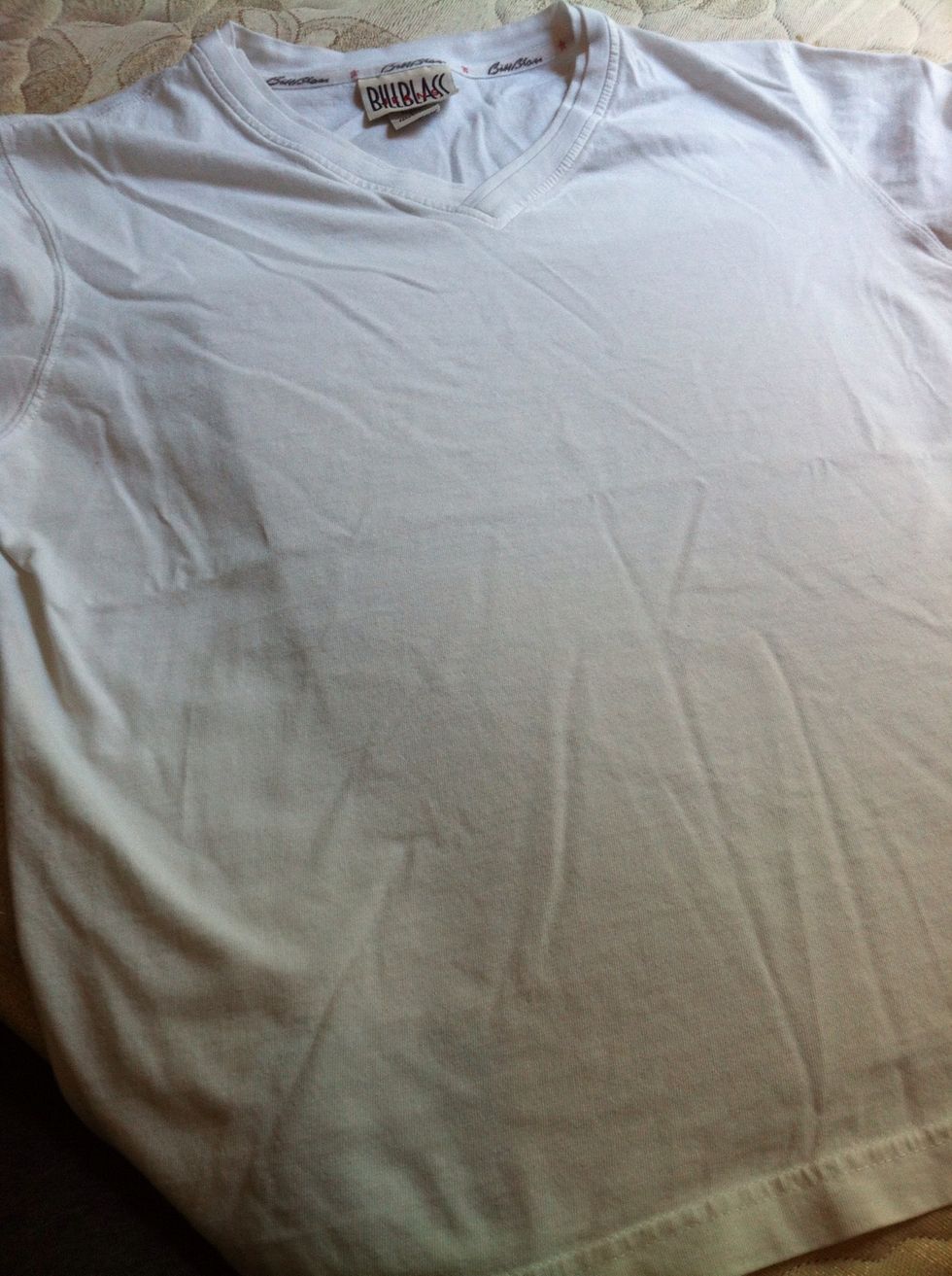 Lay the t-shirt of your choice flat *This one is thrifted! :-)*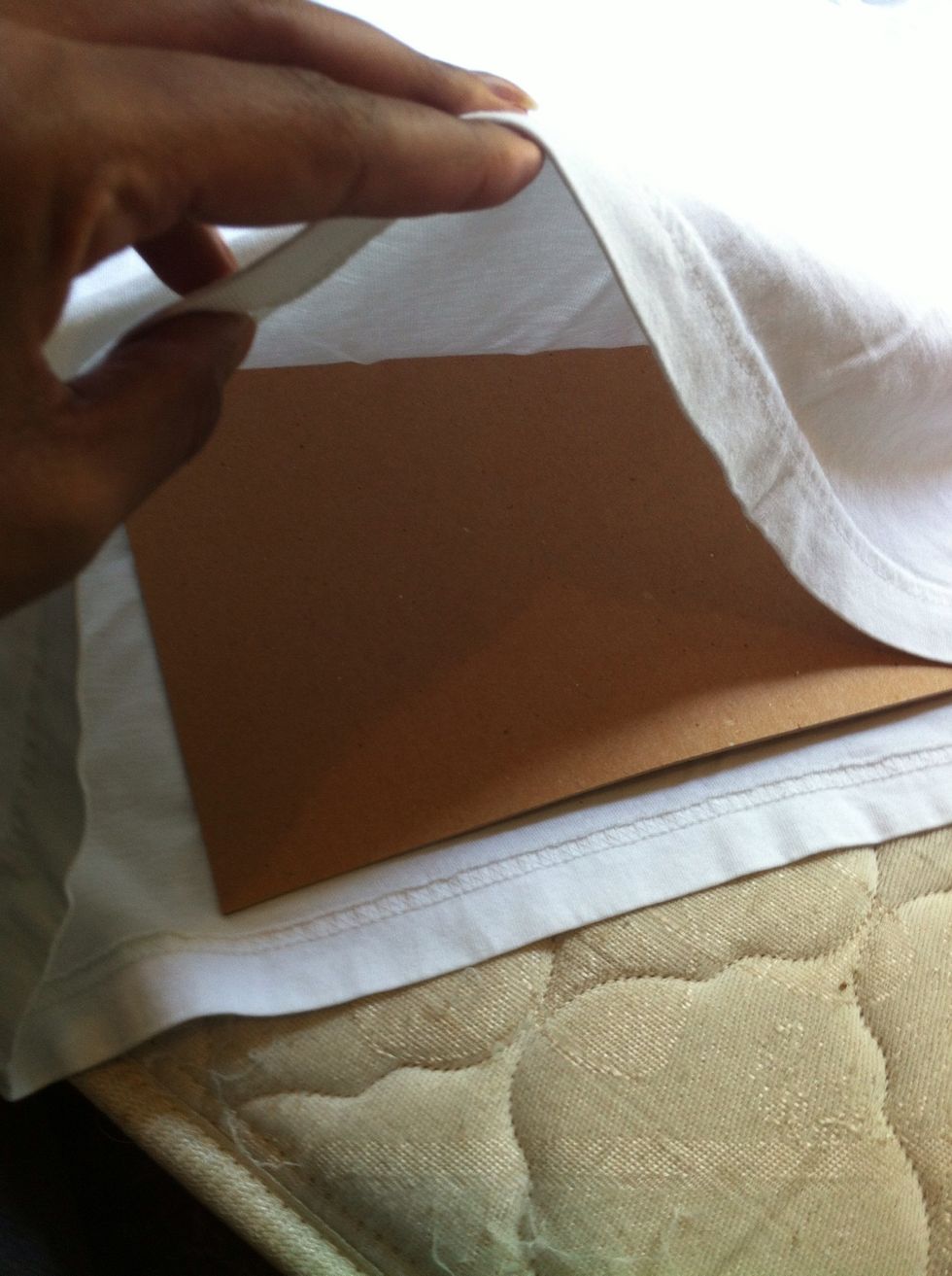 To keep the paint from bleeding through the shirt, place the piece of cardboard inside. *A scrap piece works just fine*
I found the graphic of my choice online & did some editing to get it to the size I want. Depending on the size, printing on 2 sheets may work better. *as it did in my case*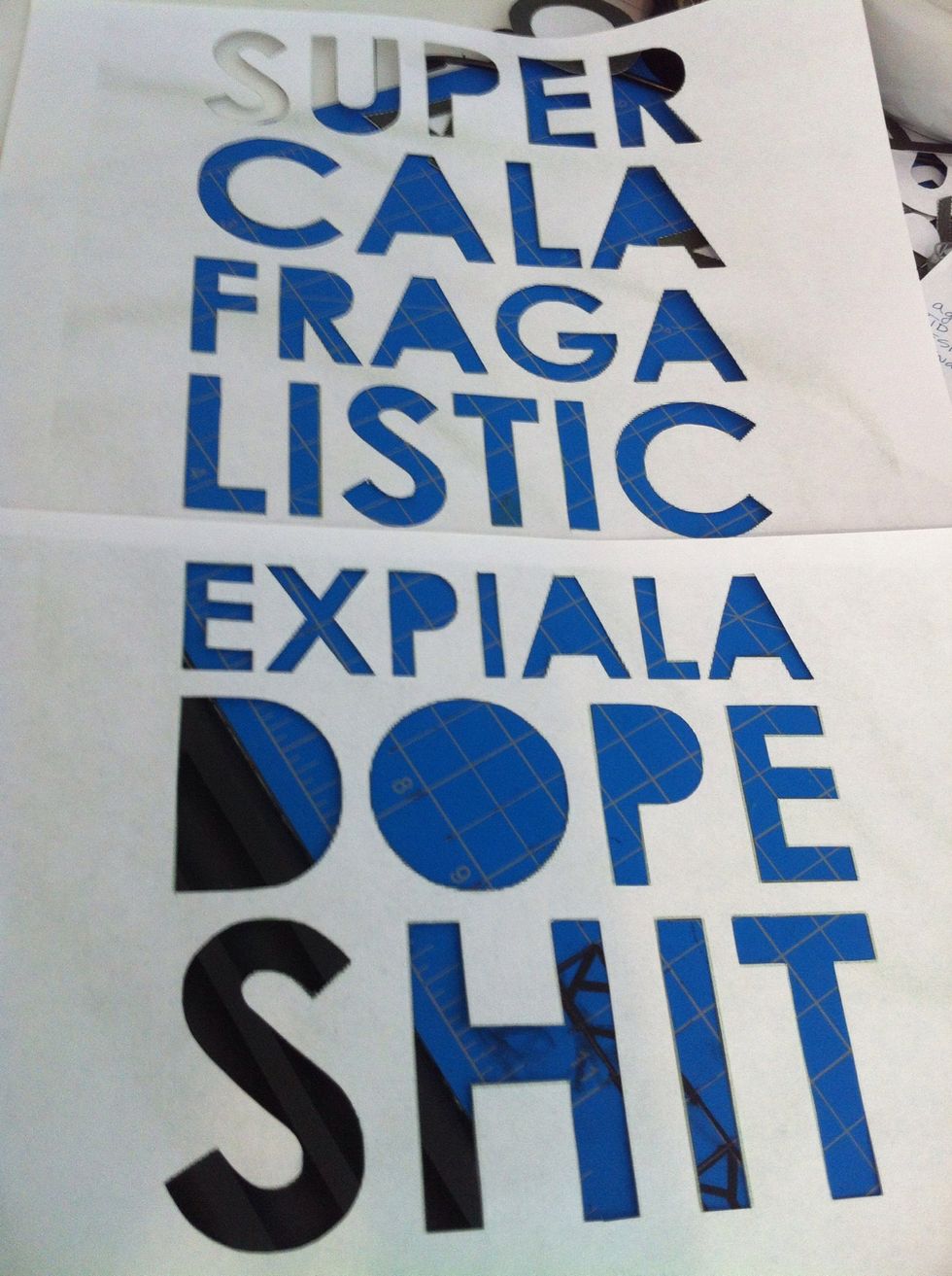 To create your stencil, use the x-acto to cut out the letters. For the letters with central parts, I thought it would be best to not worry about that portion. *More unique for my taste*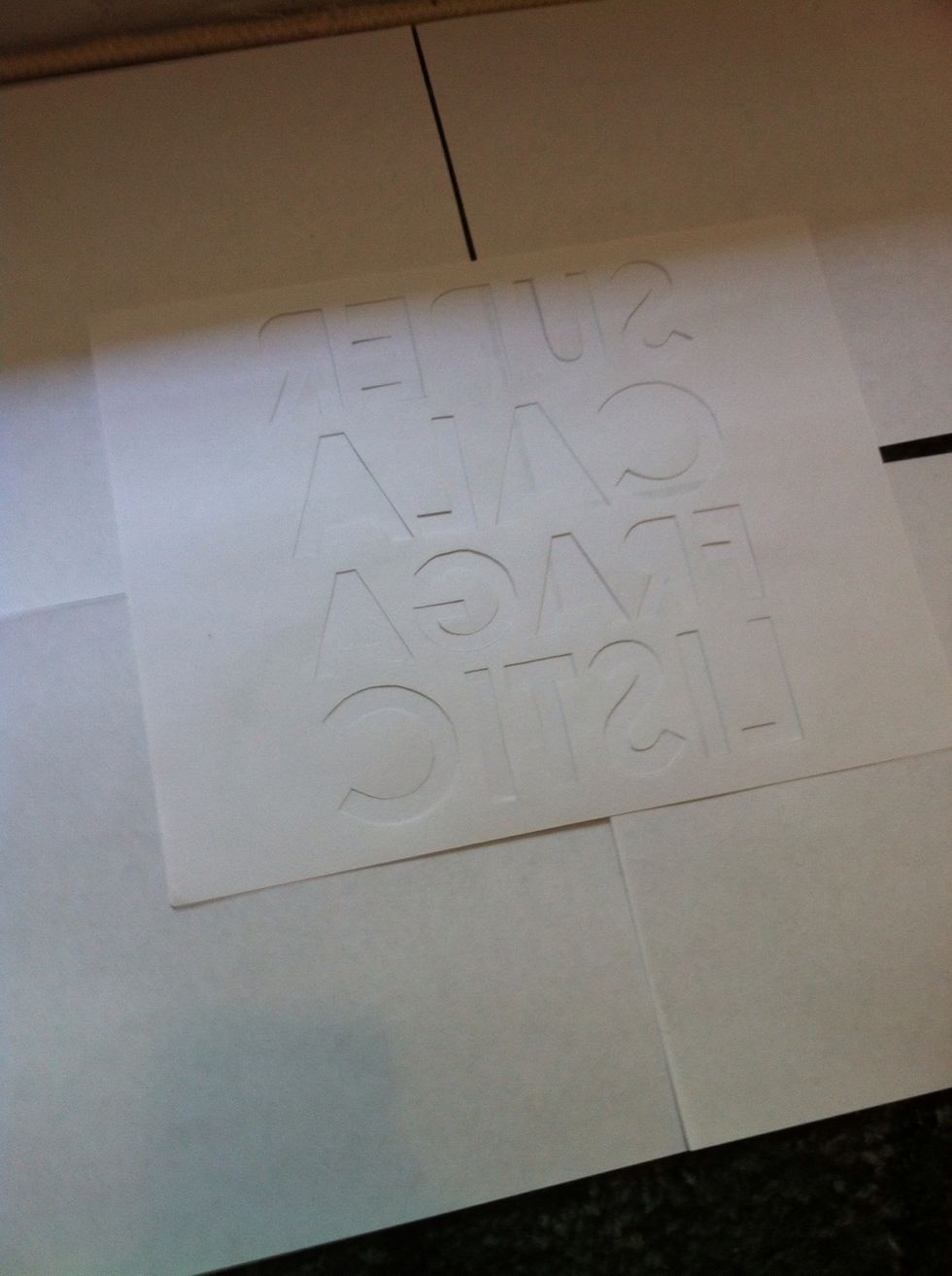 Once done creating your stencil, time to put it on the shirt. You will spray the back side of the stencil with the spray adhesive. *my adhesive gets kind of sticky, so I placed it on top of something*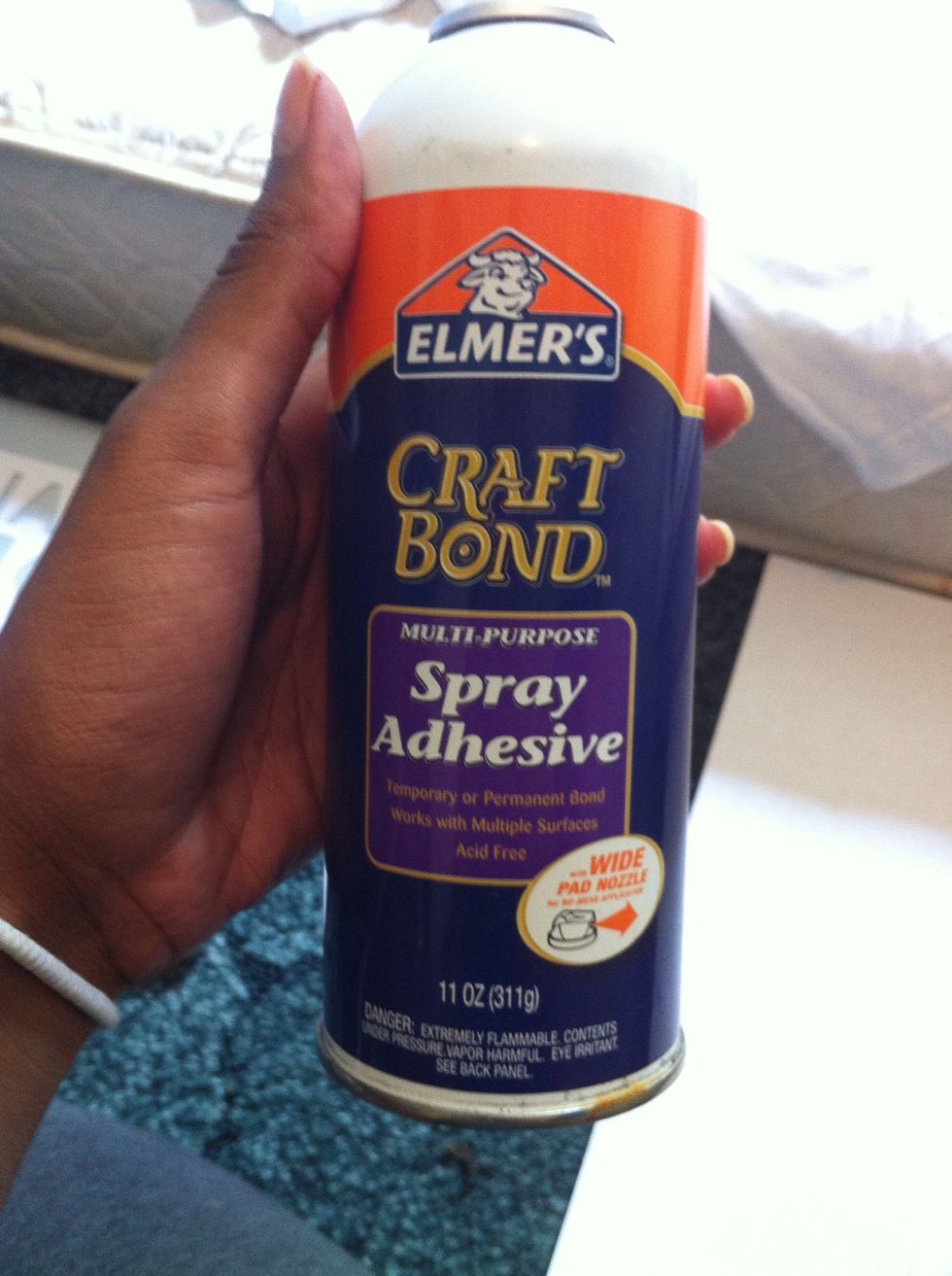 *Spray adhesive of my choice*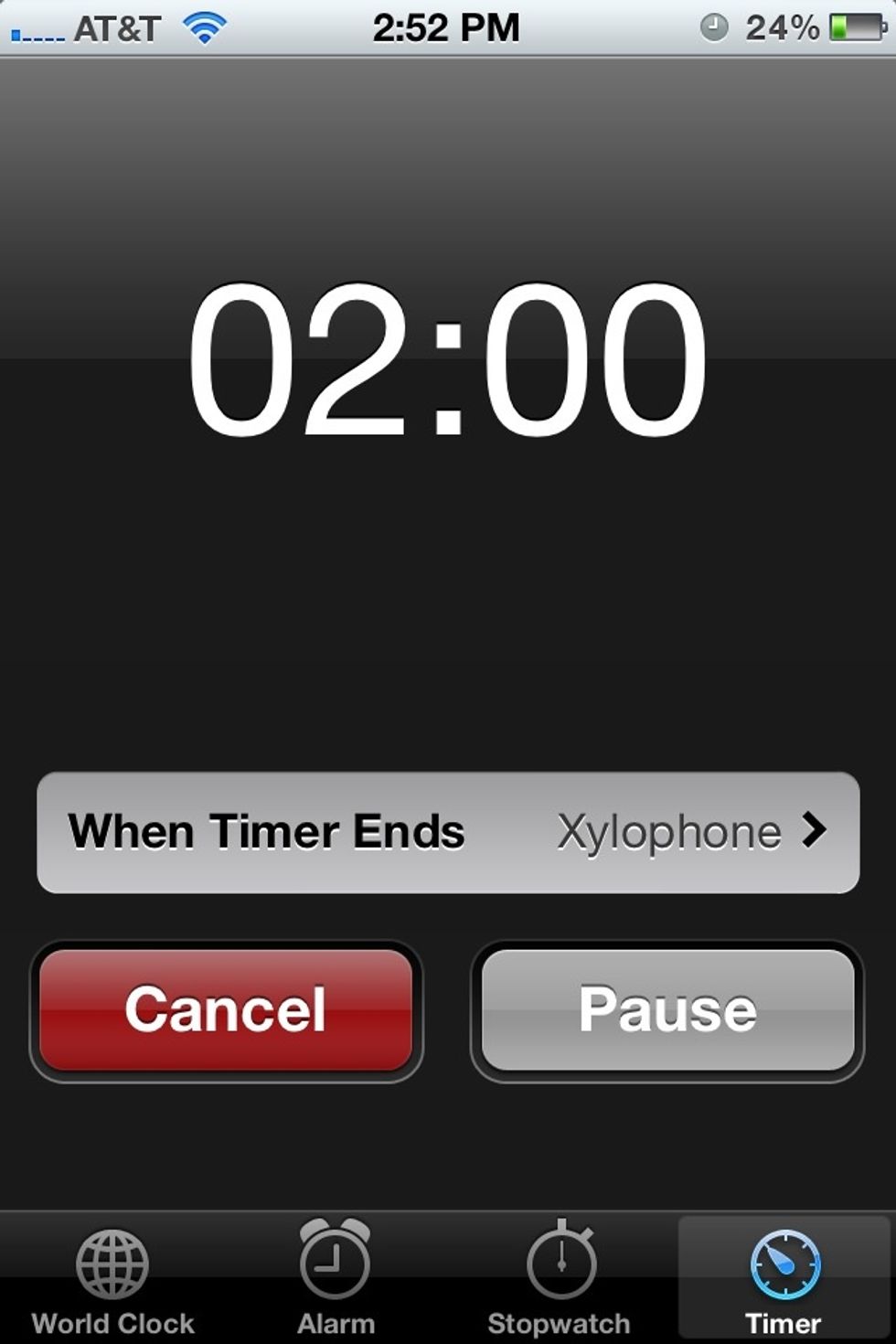 You don't want a permanent bond, so you need to allow the adhesive to dry a tad bit before applying it to the shirt. *2 to 3 minutes is enough*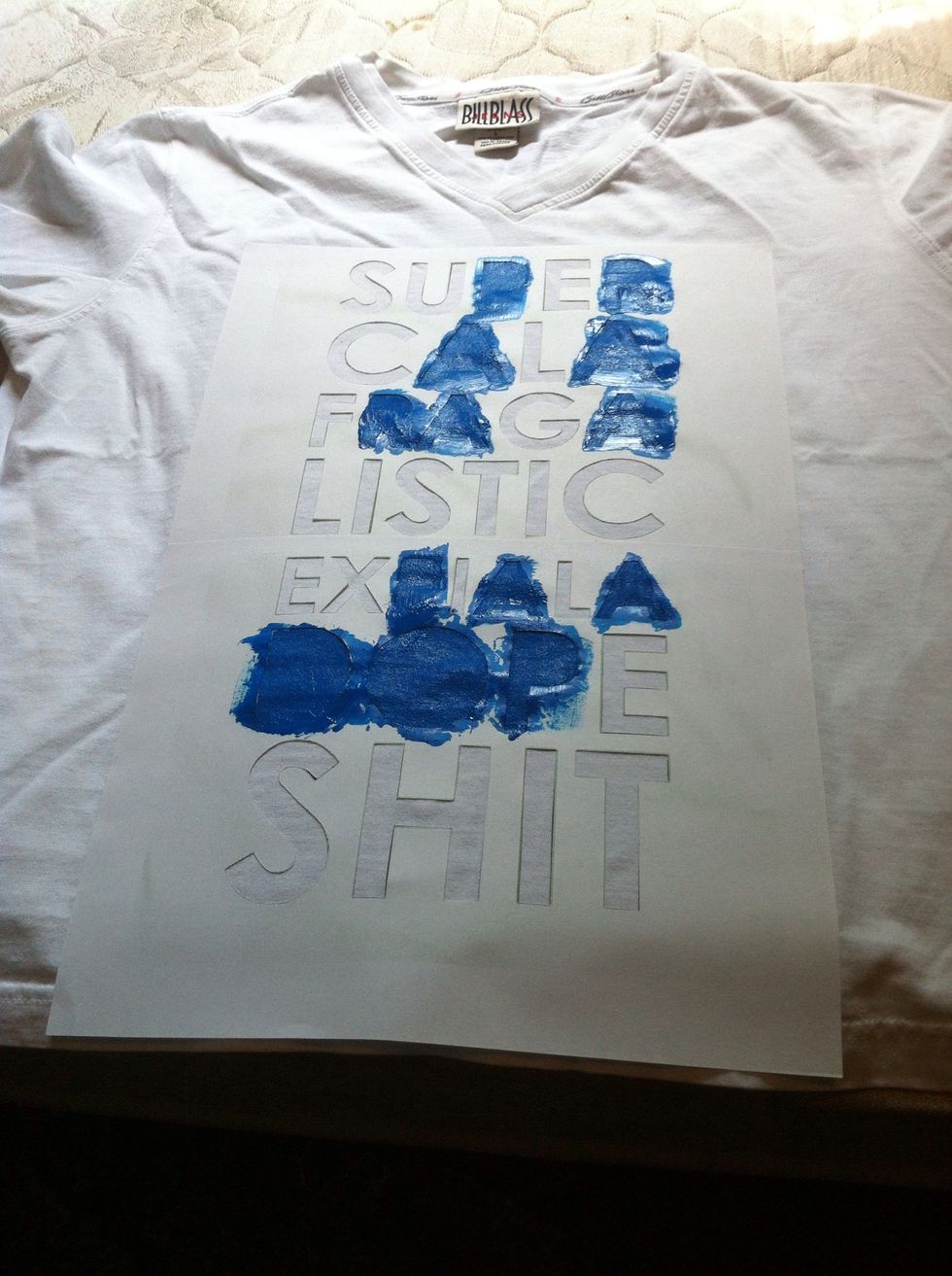 Smooth the stencil on your shirt & get to painting. Just make sure that all areas are pressed down extremely well to keep from bleeding.
Once the stencil is painted, allow it to remain in place for about 15 to 30 minutes. * I left mine on a little too long, which caused removing the stencil to be a pain*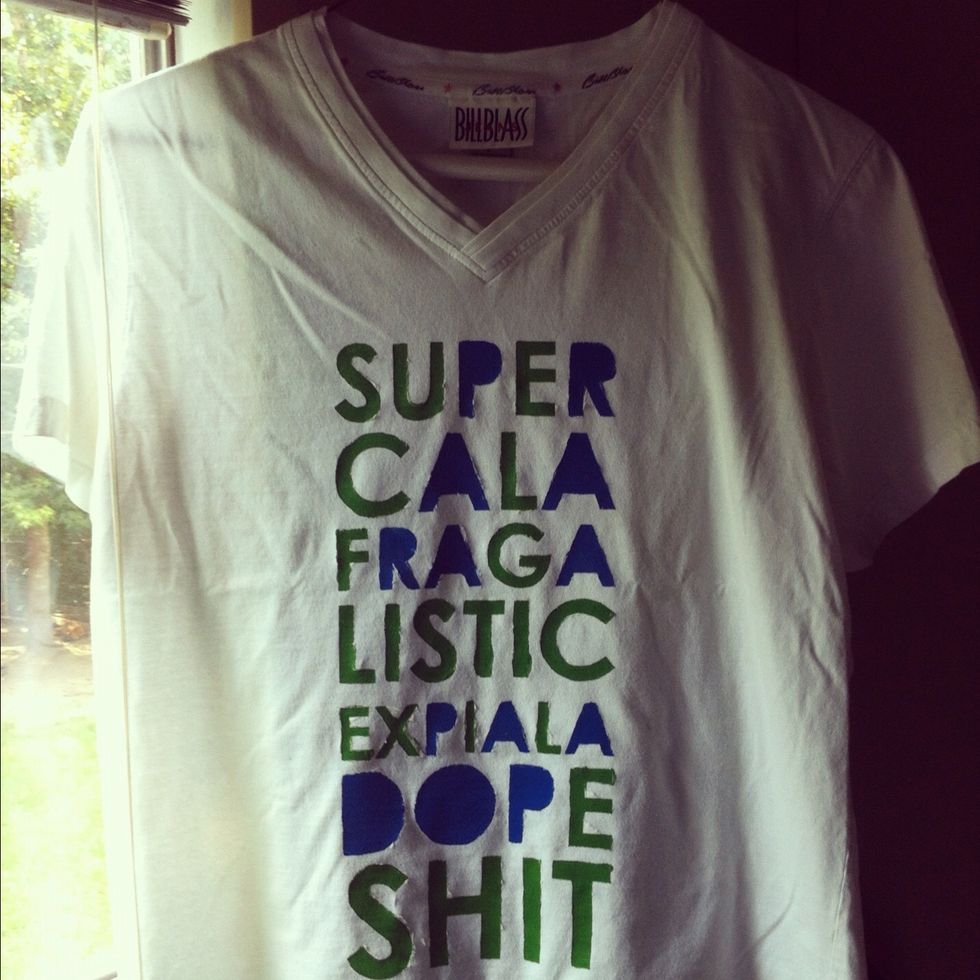 Final product! You can wash & wear or just wear. * I will wash & wear to remove some of the excess stencil that stuck*
Acrylic paint
Spray adhesive
T-Shirt
Cardboard
Design of choice
X-acto knife
Paint brush
Kymlyn Owens-Smith
Chic (pronounced /ˈʃiːk/ sheek), meaning 'stylish' or 'smart', is an element of fashion and the counterpart of posh. Geek, meaning an earnest student = ME!