How to create gradient dotted nail art
Very simple nail art that looks fun and cute!
41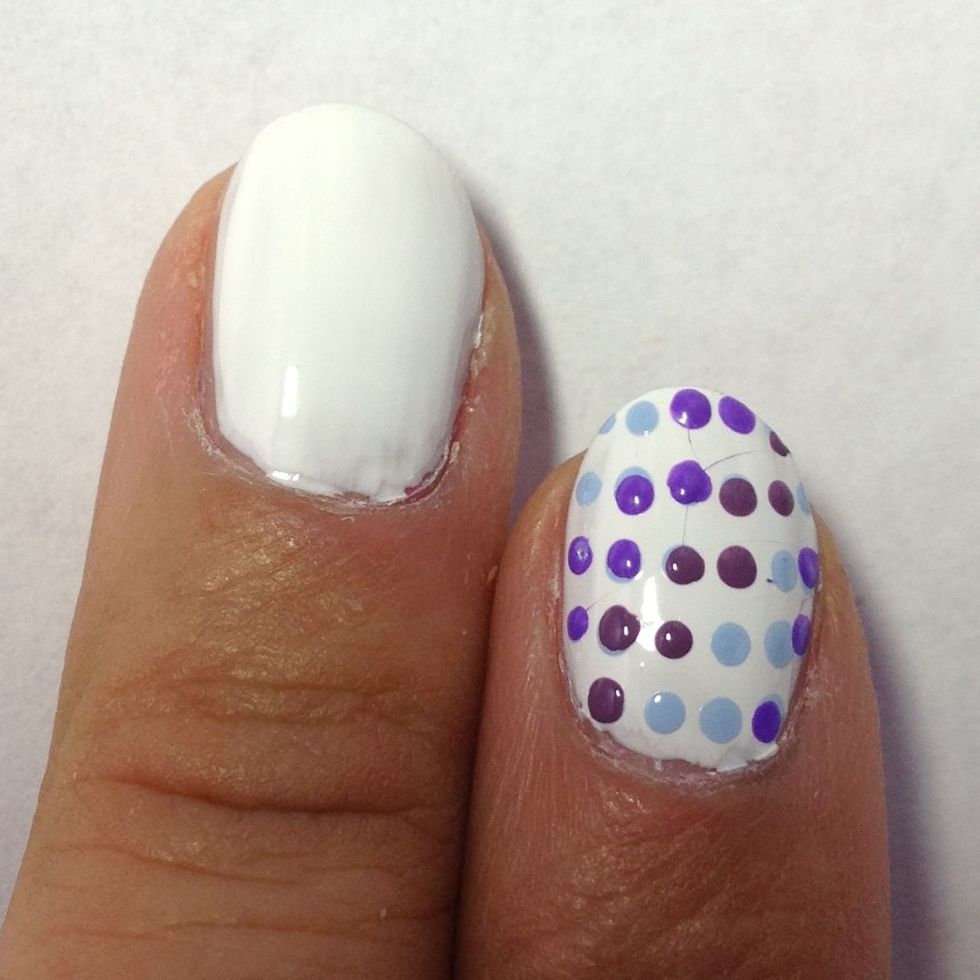 Paint your nails white until it is opaque.
Using the lightest shade of nail polish and a dotting tool of your choice, dot a straight line.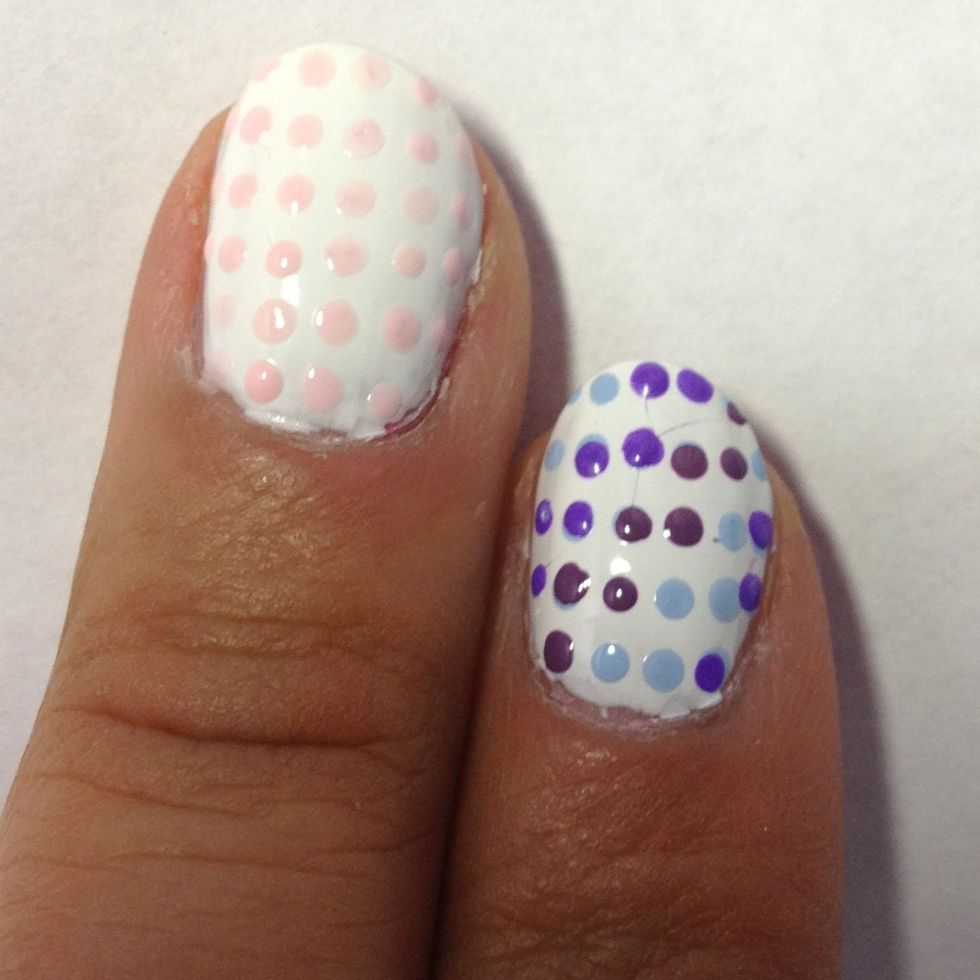 Fill in your nails with dots. Ensure that it is parallel and evenly spaced. Try to keep the dots around the same size.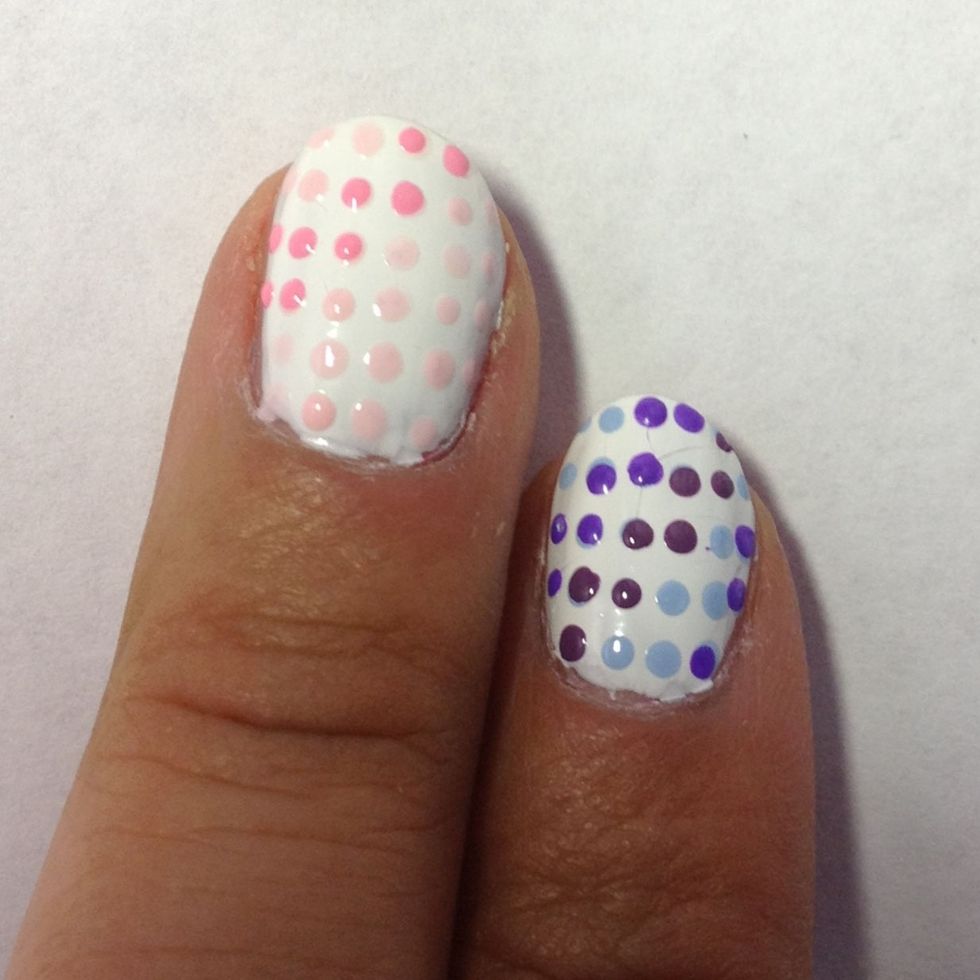 Using the second darkest color, dot on top of the lighter dots. You want to have a color switch every two diagonal lines.
Using the darkest shade, repeat the same thing.
Feel free to use any color combination or different color shades of nail polishes as you choose.
If you like to try out Julep polishes, check out my referral link bit.ly/julep12. Use the code FREEBOX to get free two or three polishes FOR FREE!!
For more nail art, check my blog: www.nailartcouture.blogspot.com and follow my guides!
3.0 Different shades of nail polishes
1.0 Dotter
1.0 Top coat
1.0 White nail polish
Nailartcouture .Com
I am a nail art addict and recently I decided to share my nail art with the world through my blog: nailartcouture.blogspot.com \nFacebook.com/NailArtCouture