How to create gorgeous turquoise stone nail art
How to recreate this naturally beautiful stone on your nails
67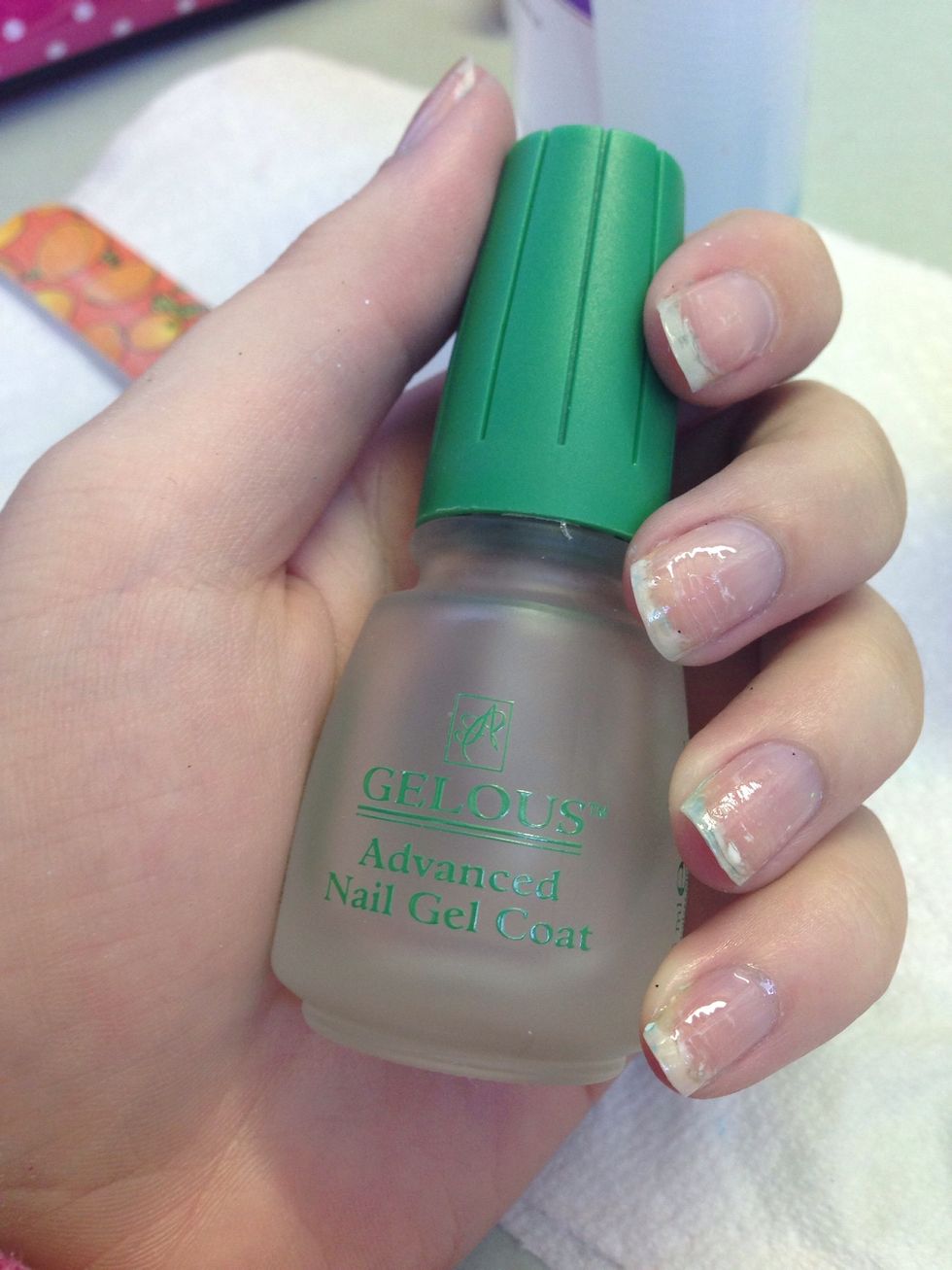 As always, start off with a good basecoat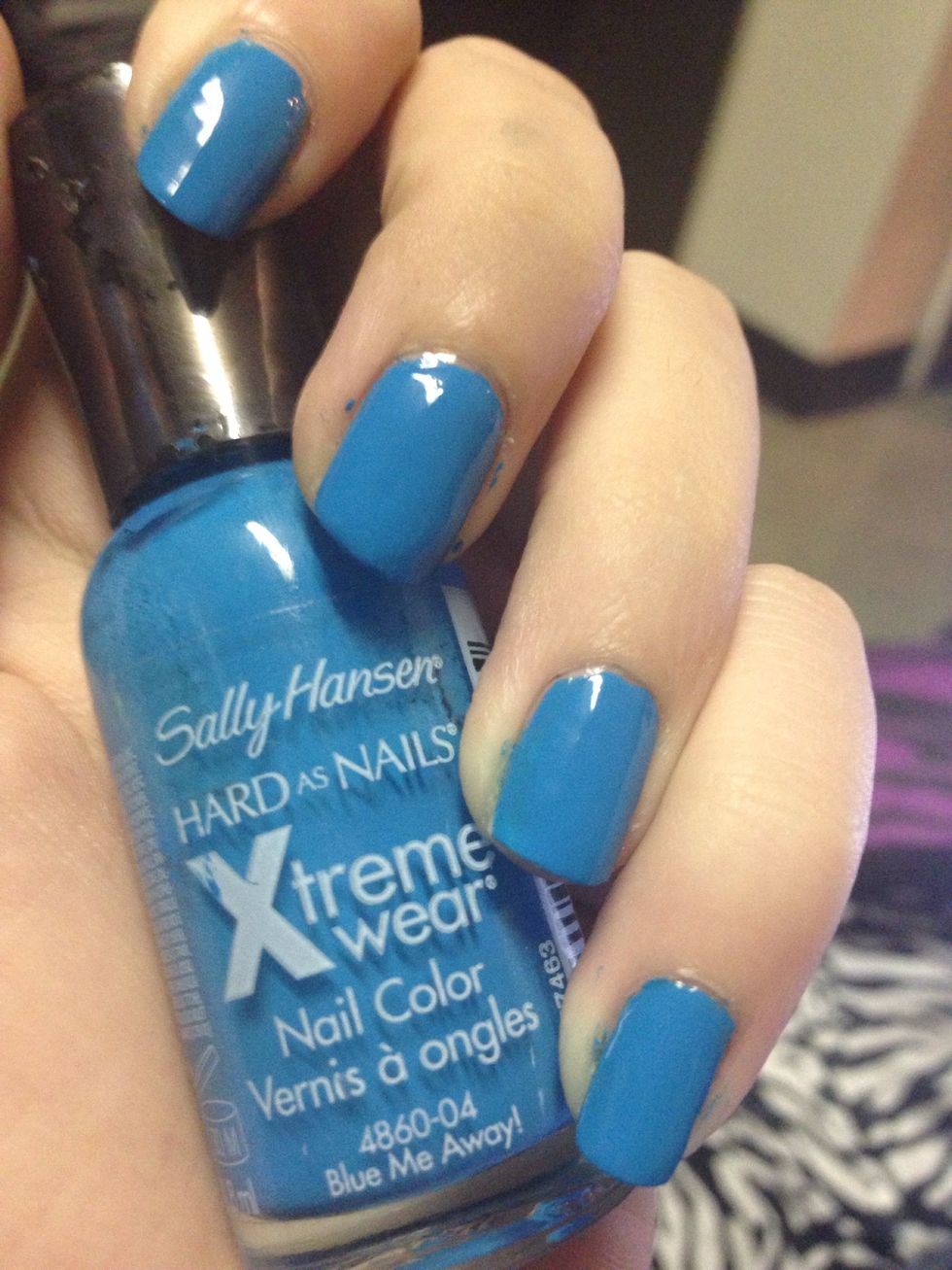 Paint one or two coats (depending on opacity) of a light blue polish that's as close as you can get to turquoise. This is Sally Hansen's "blue me away".
Cut two pieces of tape, one about twice the length of the other.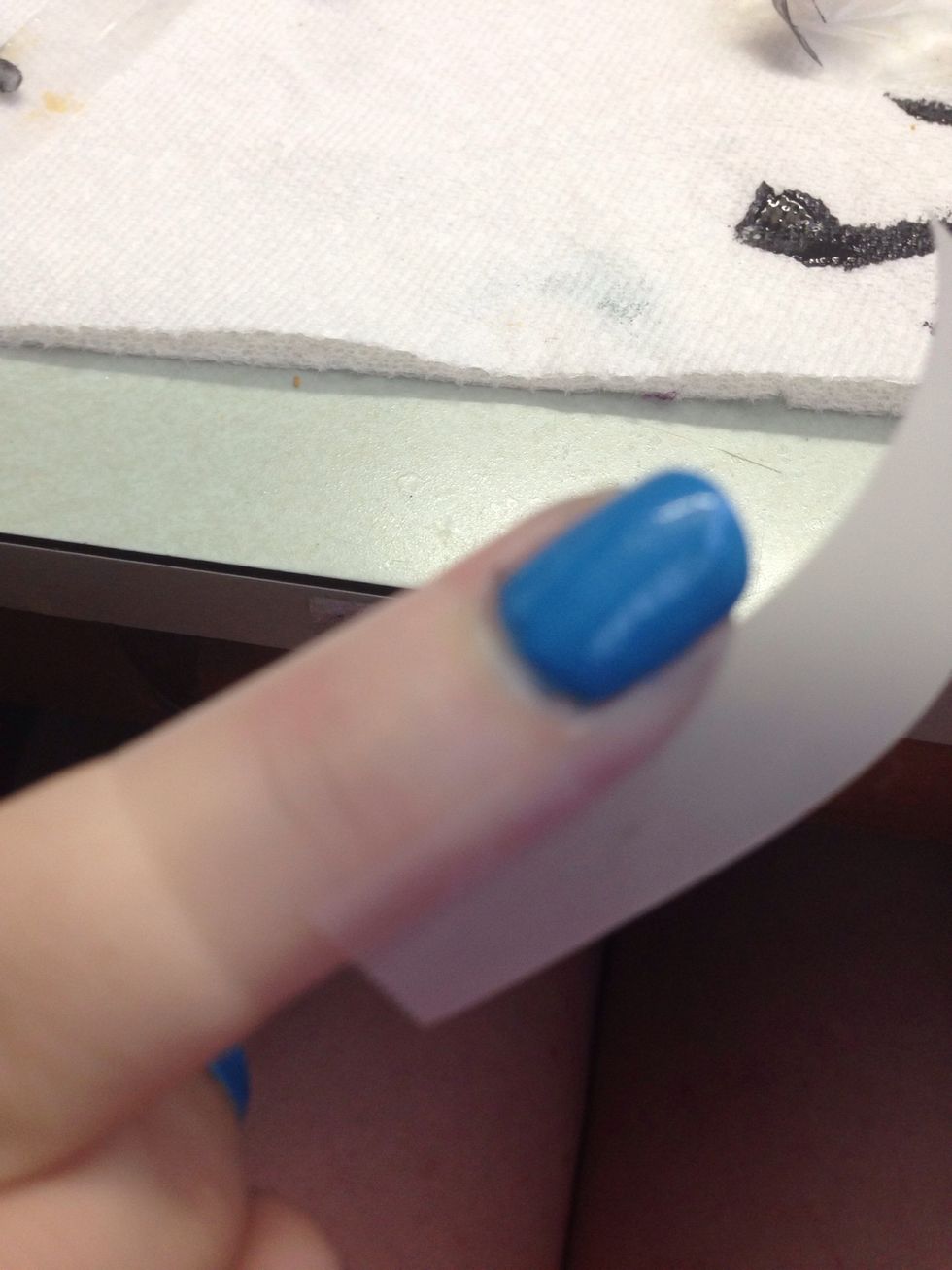 Wrap the shorter one around your cuticle area, without going over the nail. Then line up the longer piece along the side of your nail.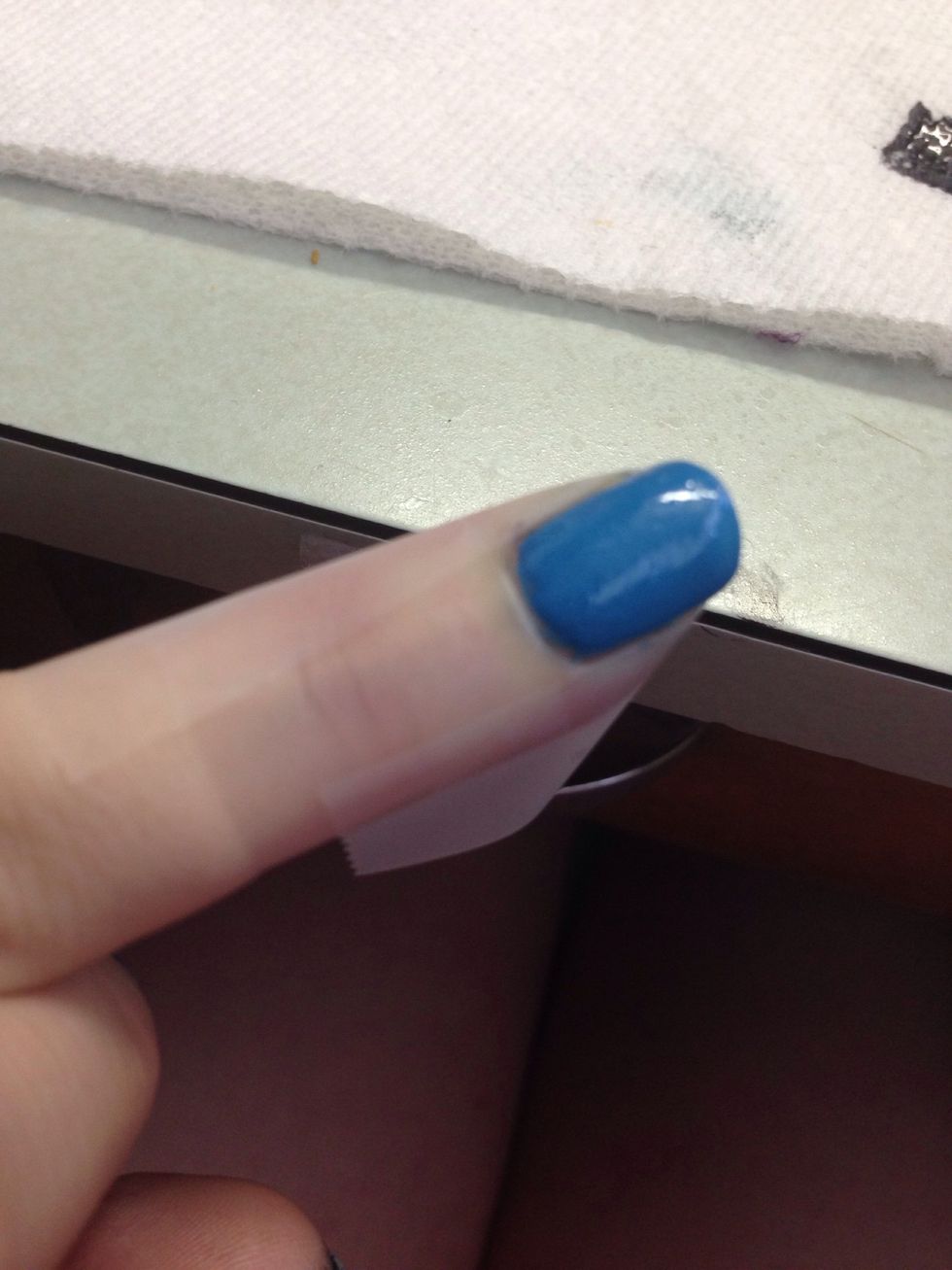 Fold it over to cover each exposed part of your skin. You could put the long piece on first to make removing the tape easier; it all would come off at once.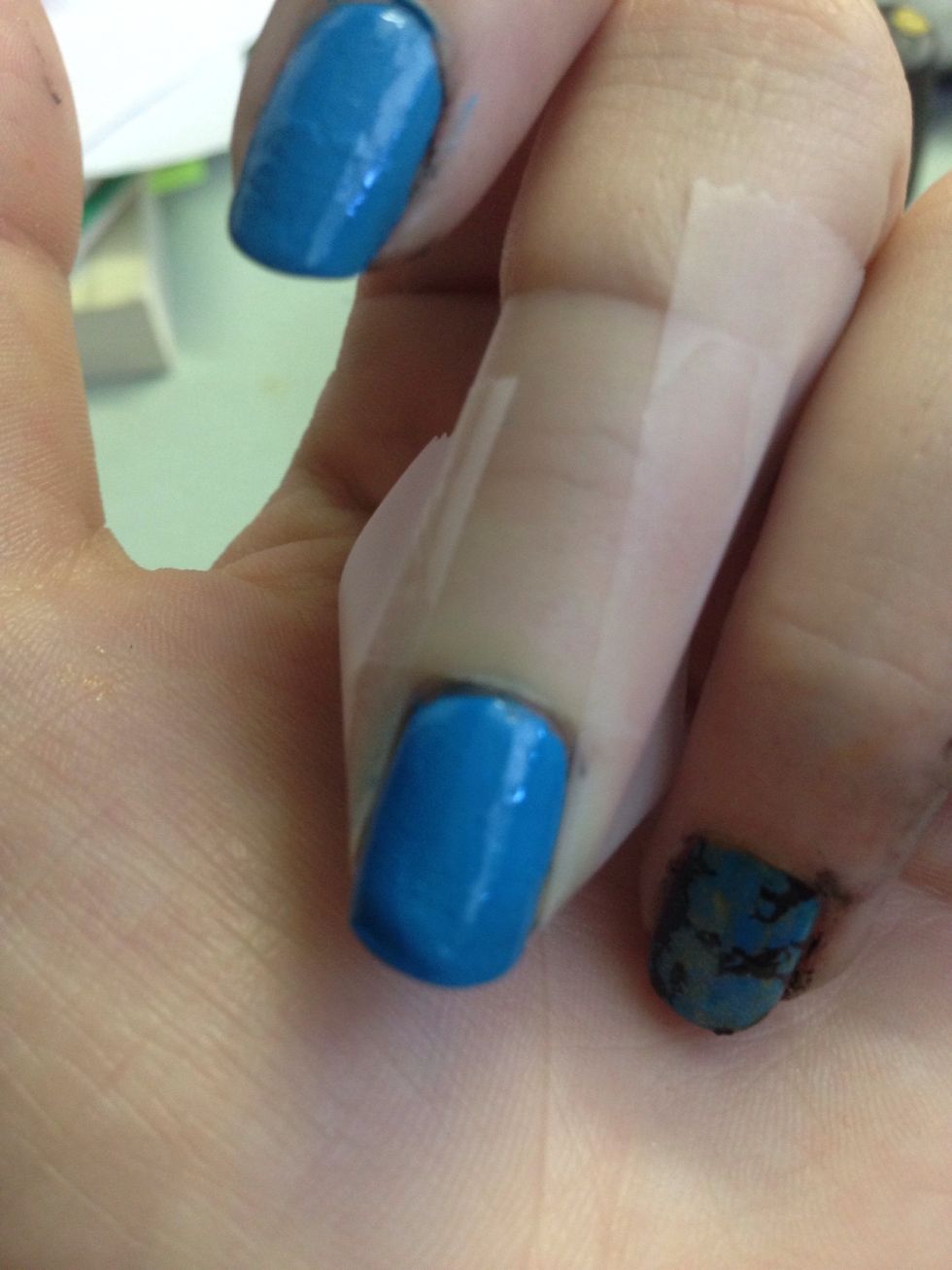 This is what your taped nail should look like. Don't cover any actual nail, just protect the skin. I recommend doing at least one whole hand with tape before starting to paint the gold and black.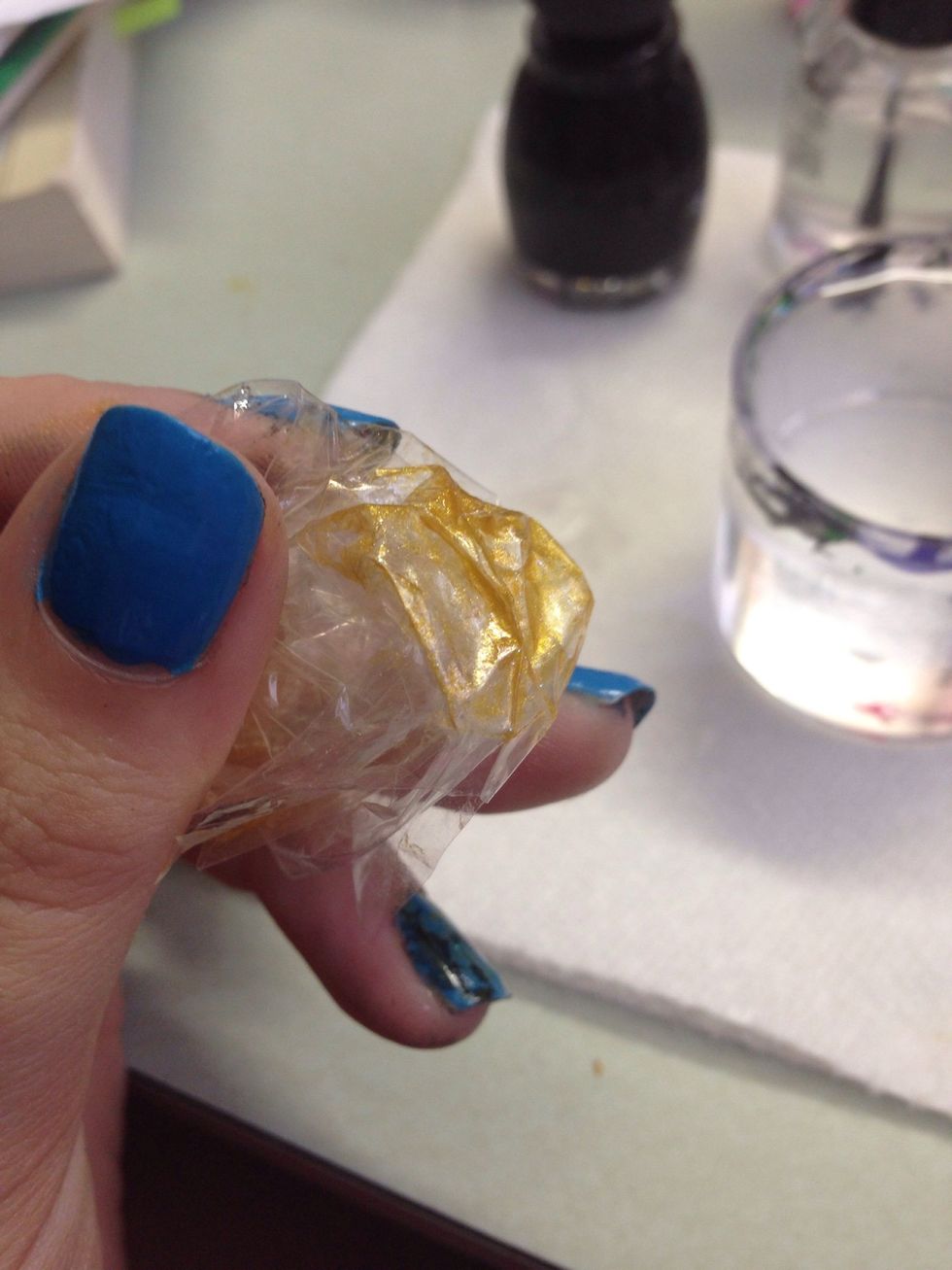 Get some kind of plastic wrap, like a sandwich bag or Saran Wrap. You could even use packaging for something you've bought or a piece of a Walmart bag. Fold it up to get many surfaces to paint on.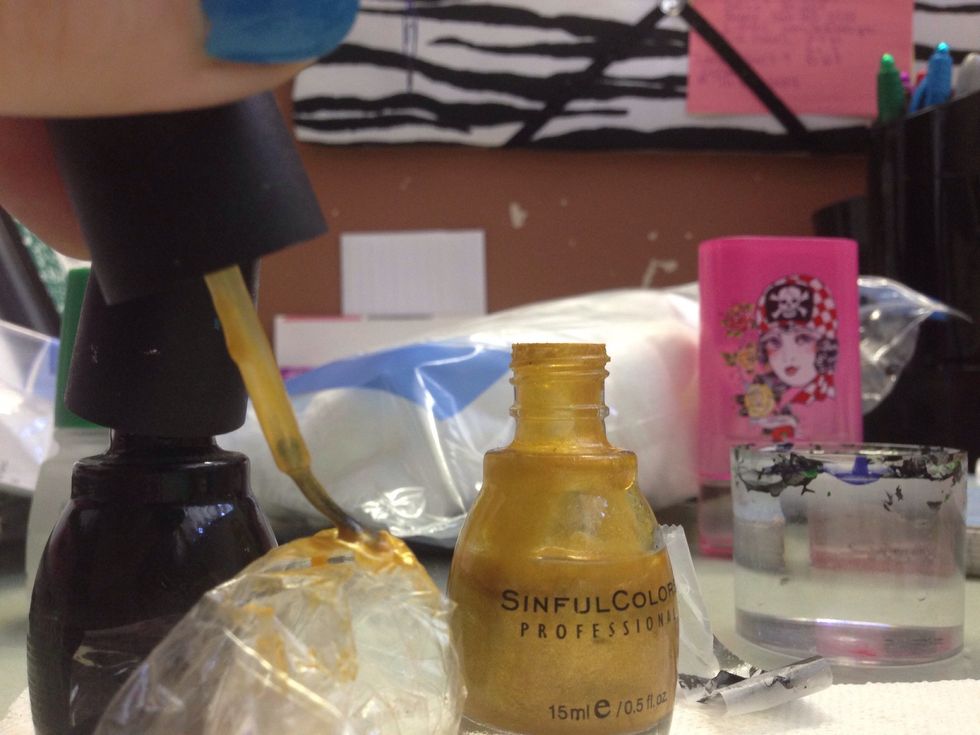 Put plenty of your gold polish on the plastic. You might want to do this again and again for every nail.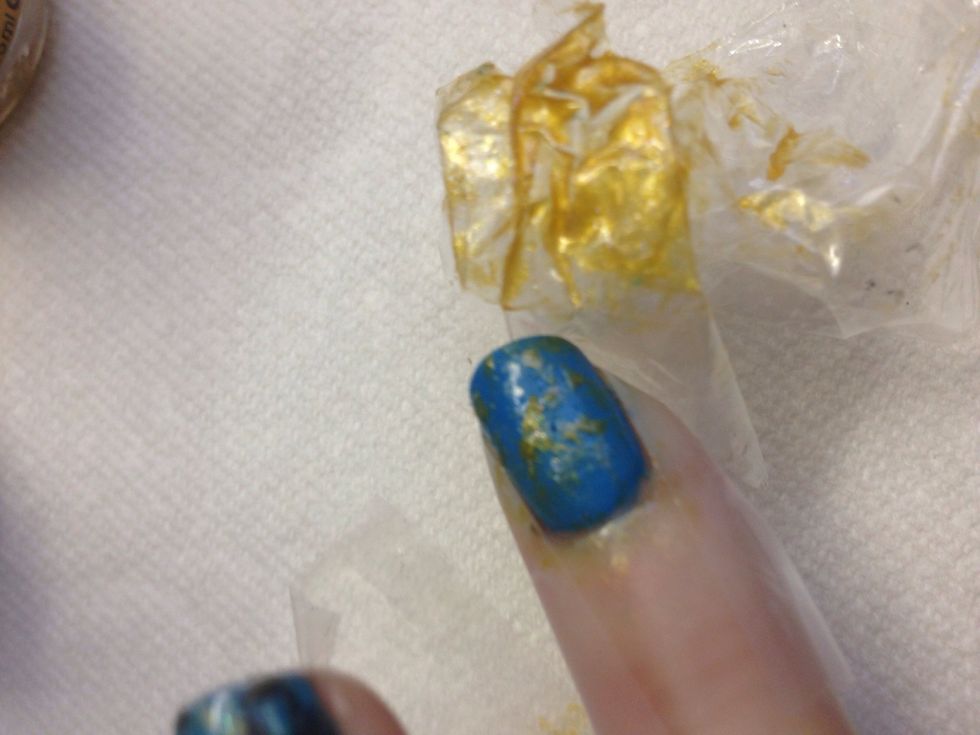 Dab the plastic onto your nails (which should be dry) a few times. This entire look is very unique to each nail, so there isn't a very specific look to shoot for. Just don't glob on a lot.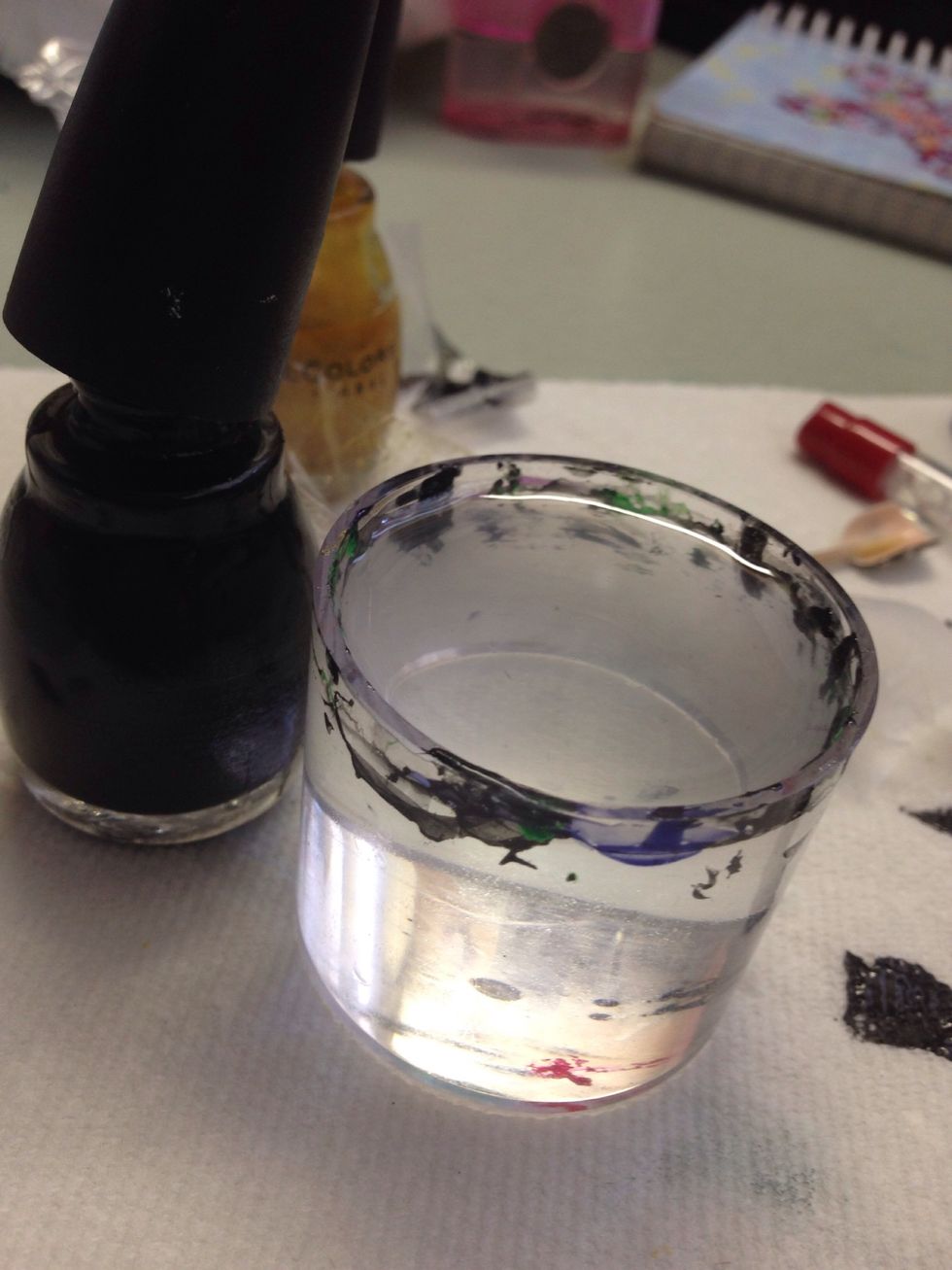 Fill a cup with room temp water, preferably filtered. Have your black polish unscrewed and ready. Use one that's not too thick and that you're ok with using a lot of.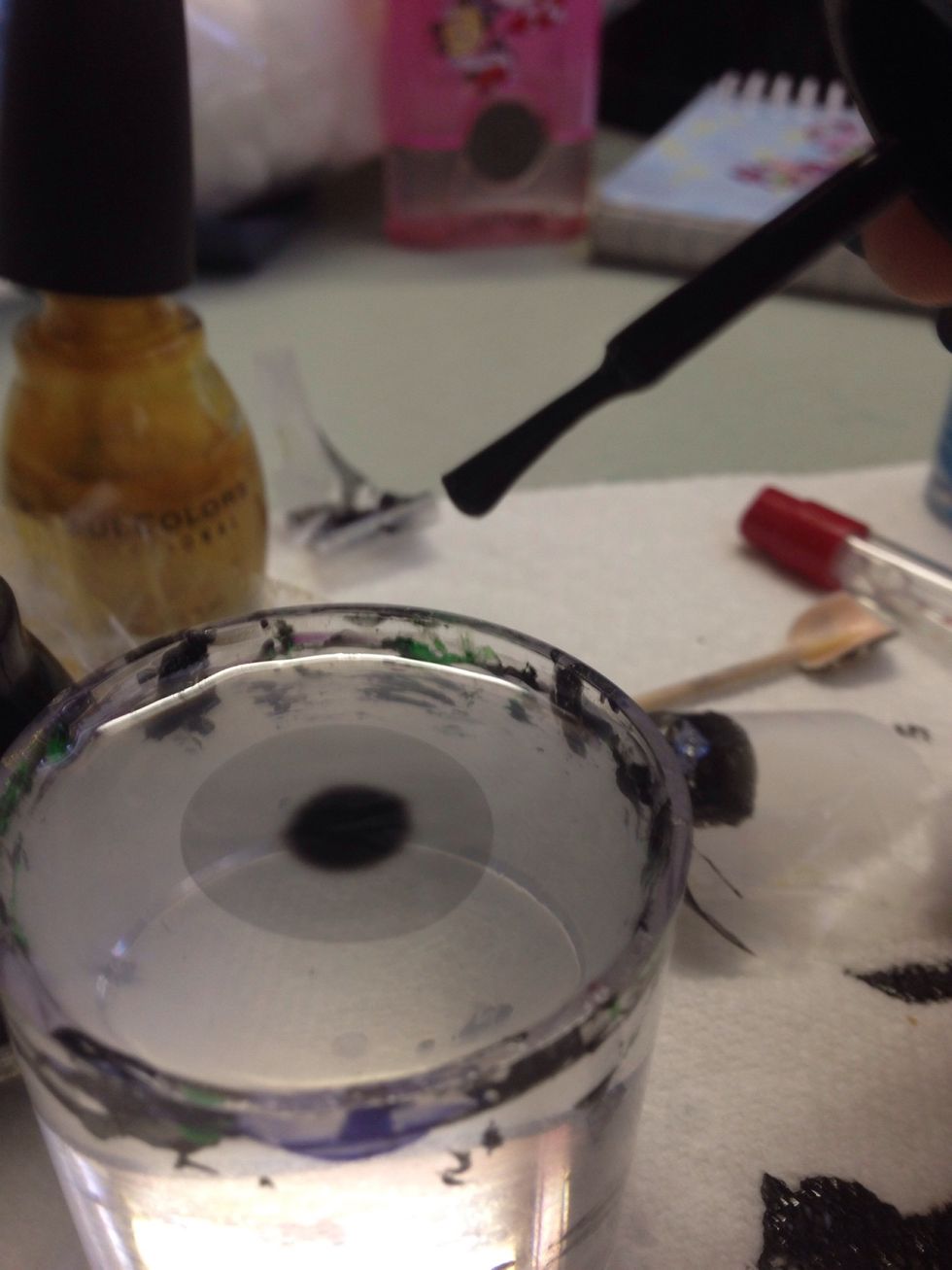 Put one or two drops on the surface of the water and let them spread. Don't let it sit and dry though. Just enough to disperse into a big circle.
Take a perfume that you don't use a lot or don't really care for. You'll use a lot of it here. Hold it about 3-4 inches above the water and spray onto the polish.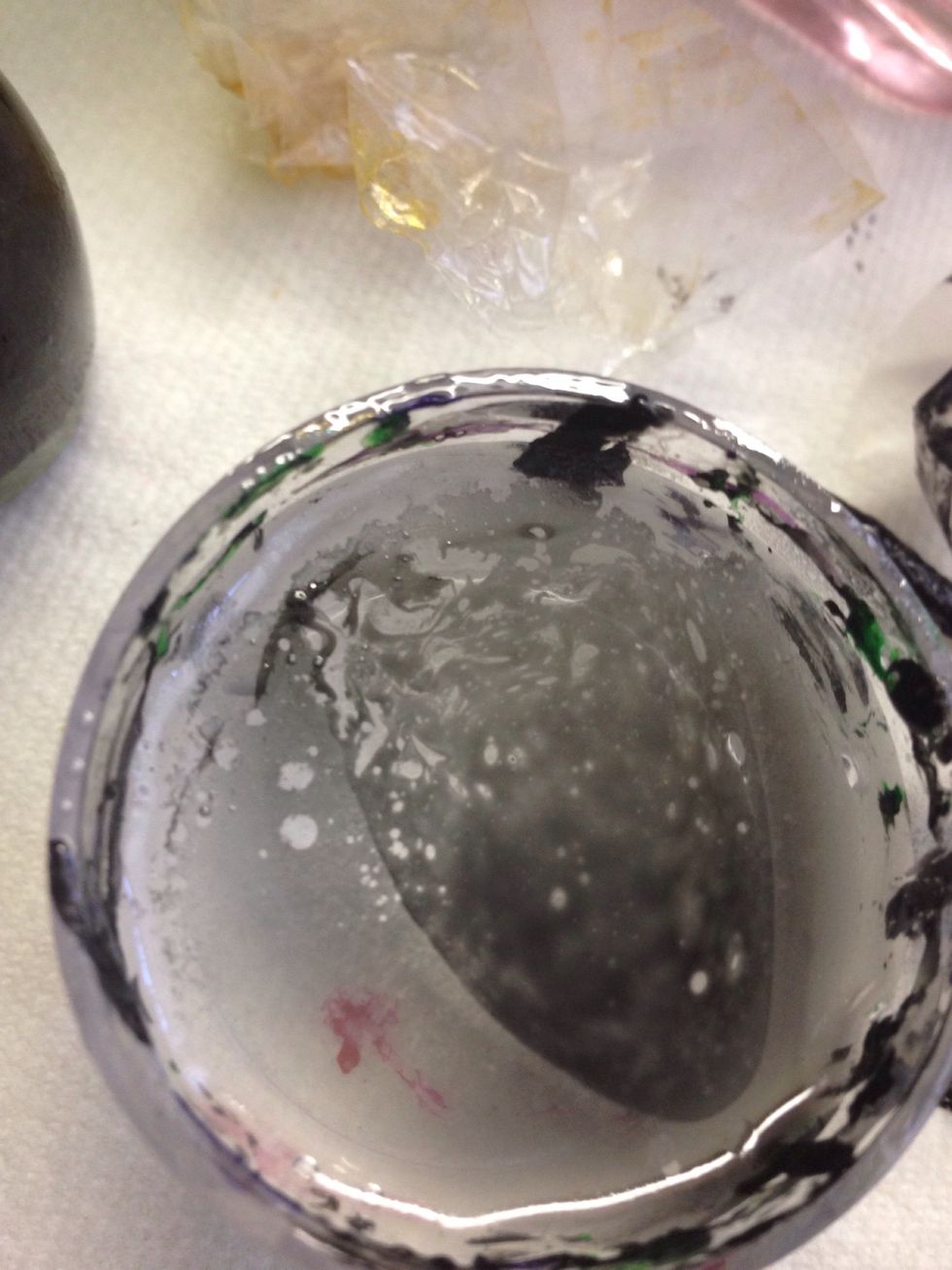 Within the first spray, you'll see this. If not, try a different polish, perfume or water temp. There's a lot of trial and error in this manicure.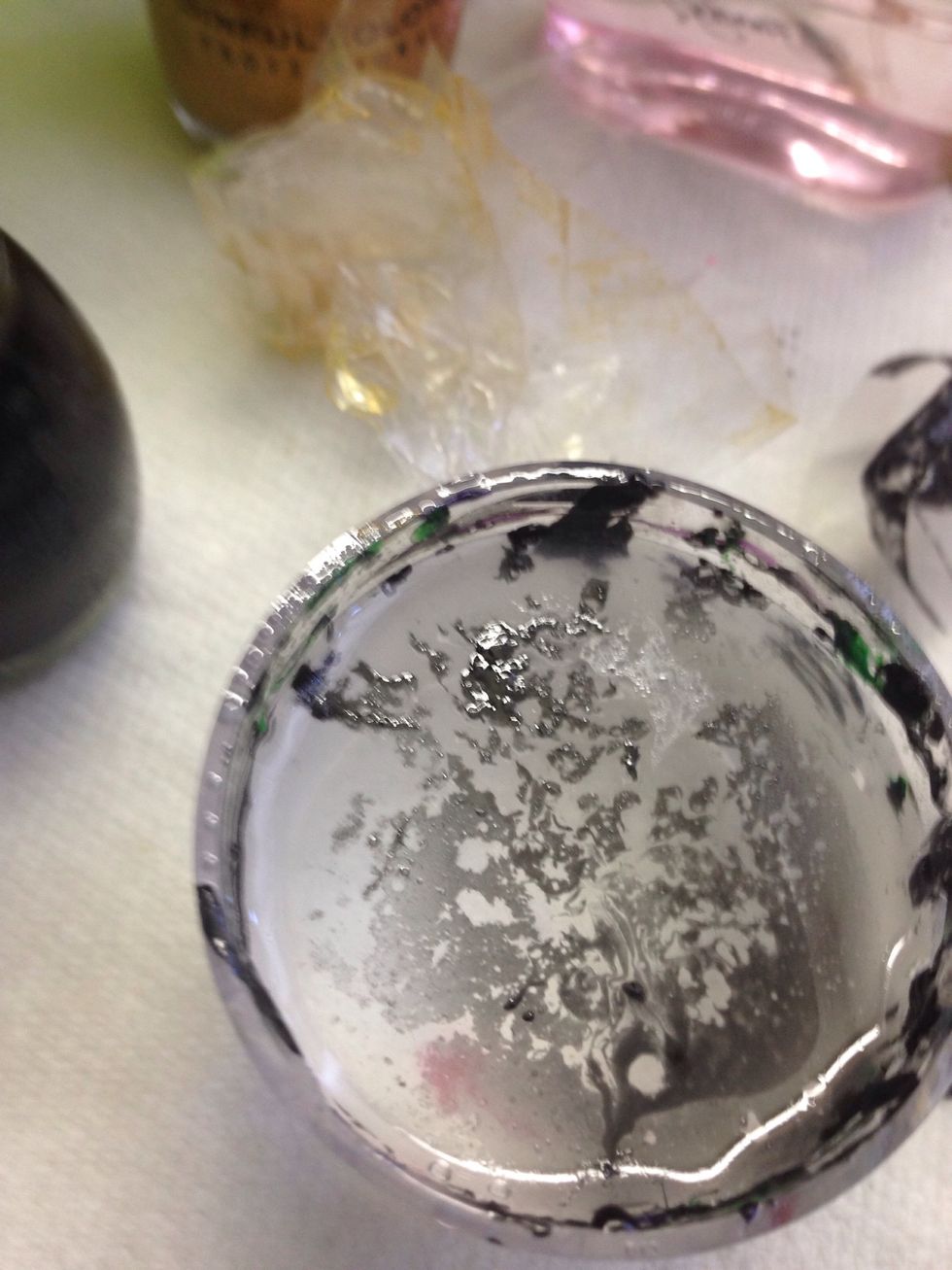 Two or three more sprays should get this, and this is what you want it to look like.
Dip one nail into the water at an angle. Shoot for spot with less polish, you don't want them covered in black.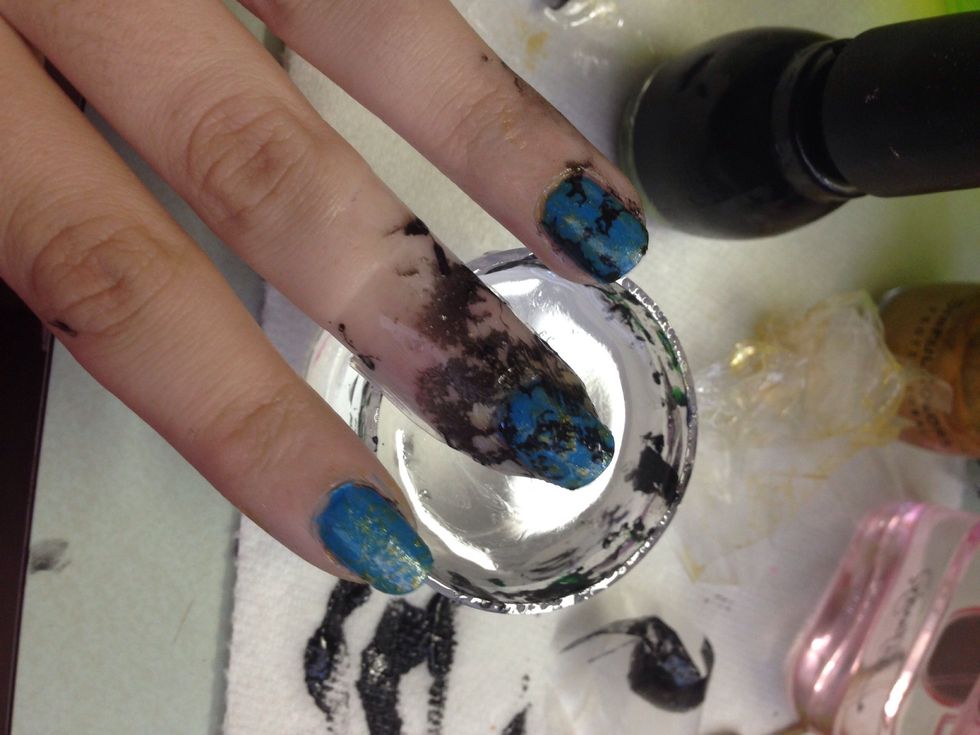 Blow gently on the surface of the water and clean up excess polish with a toothpick before taking the nail out.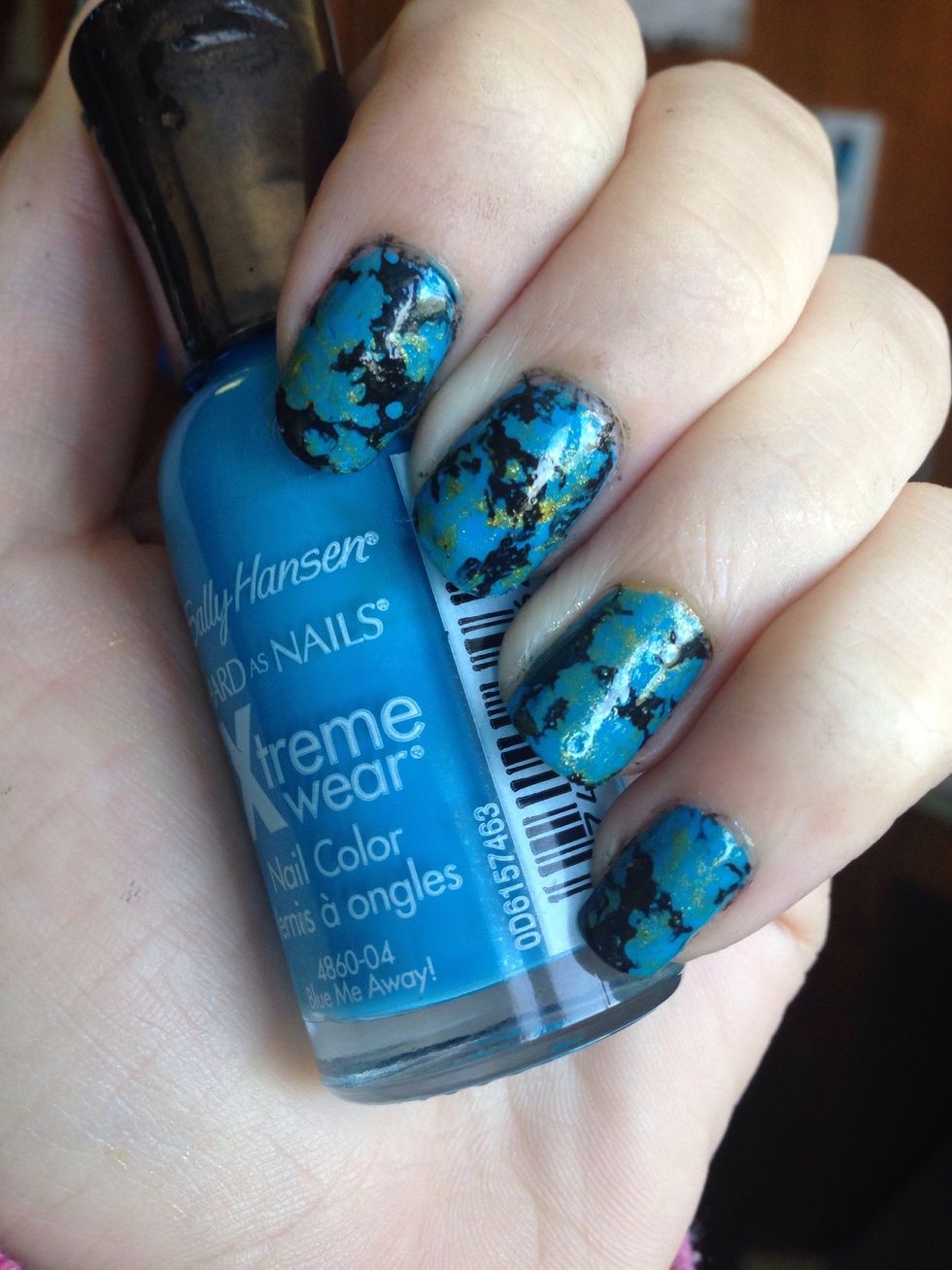 Take off your tape, finish with a topcoat and you're done!!
Blue/turquoise polish
Gold polish
Black polish
Small cup
Room temp. Water
Perfume you don't use a lot
Orange wood stick/toothpick
Plastic wrap
Qtips
Nail polish remover
Scotch tape
Paper towel
Rebekkah Jay
Make up, nail and freebie blogger! Follow me at: http://www.pinterest.com/RebekkahJay/boards/\nhttp://rebekkahjay.tumblr.com/