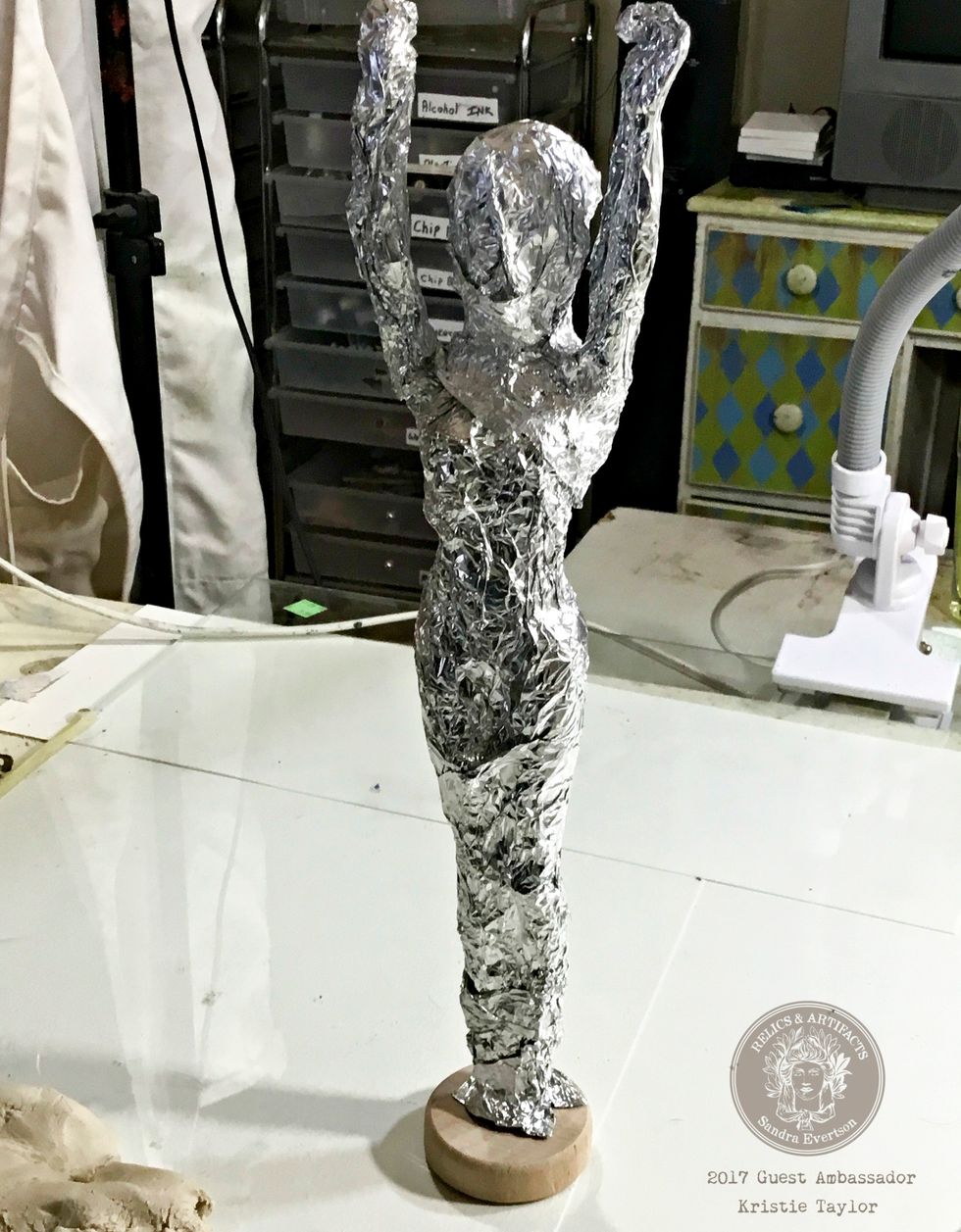 Use an old doll and aluminum foil to create an armature to keep the Goddess upright and give something for the clay to stick to.
Roll out some paper clay and start applying it to the doll. I used my fingers, some water, and several sculpting tools to smooth and shape the clay.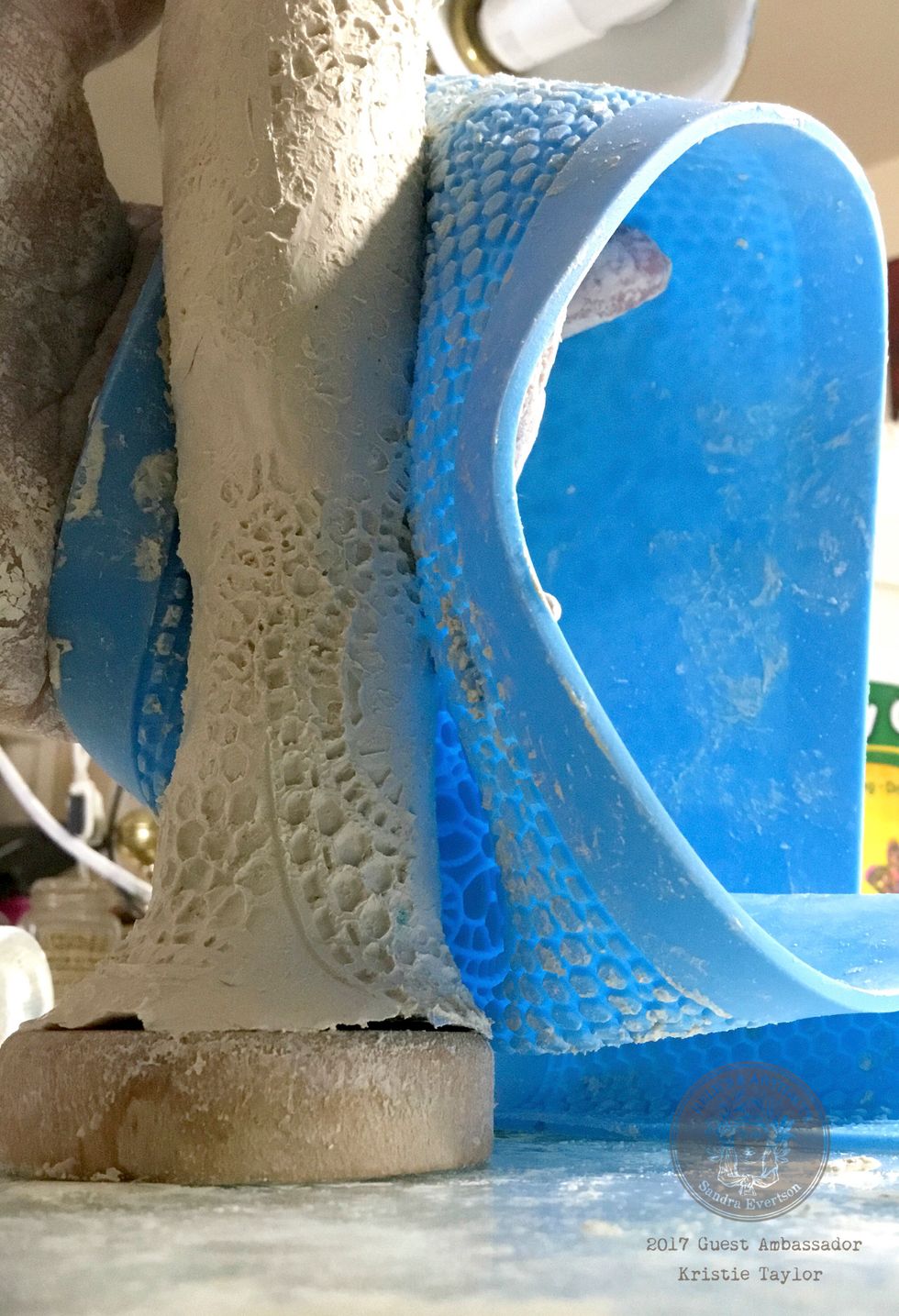 Use a lace silicone mold and pushed it into the wet clay. This gave lots of yummy texture.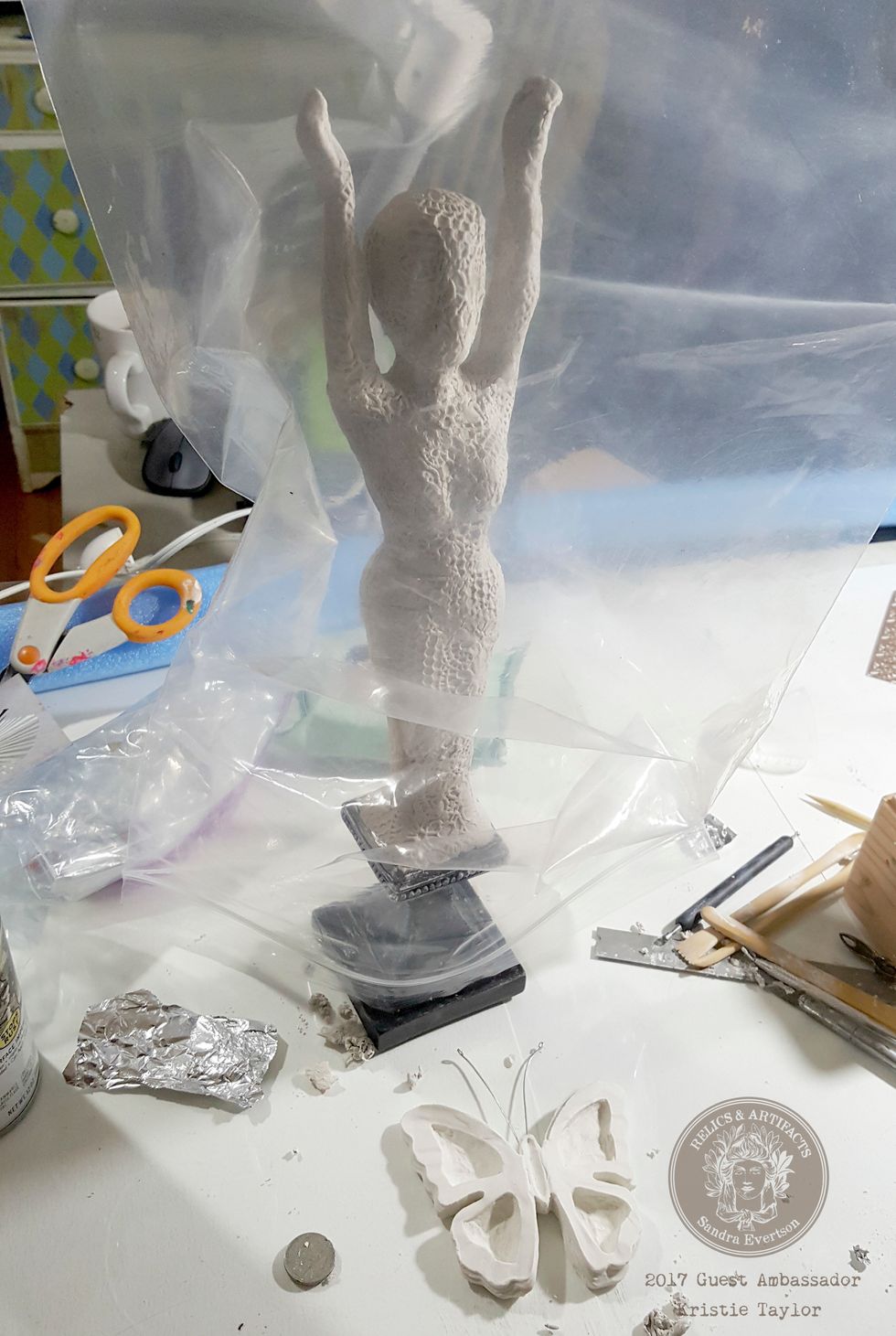 Once the sculpting is completed, place a bag over her, leaving it open at the bottom. This will allow her to dry out a little slower, and helps to prevent cracking.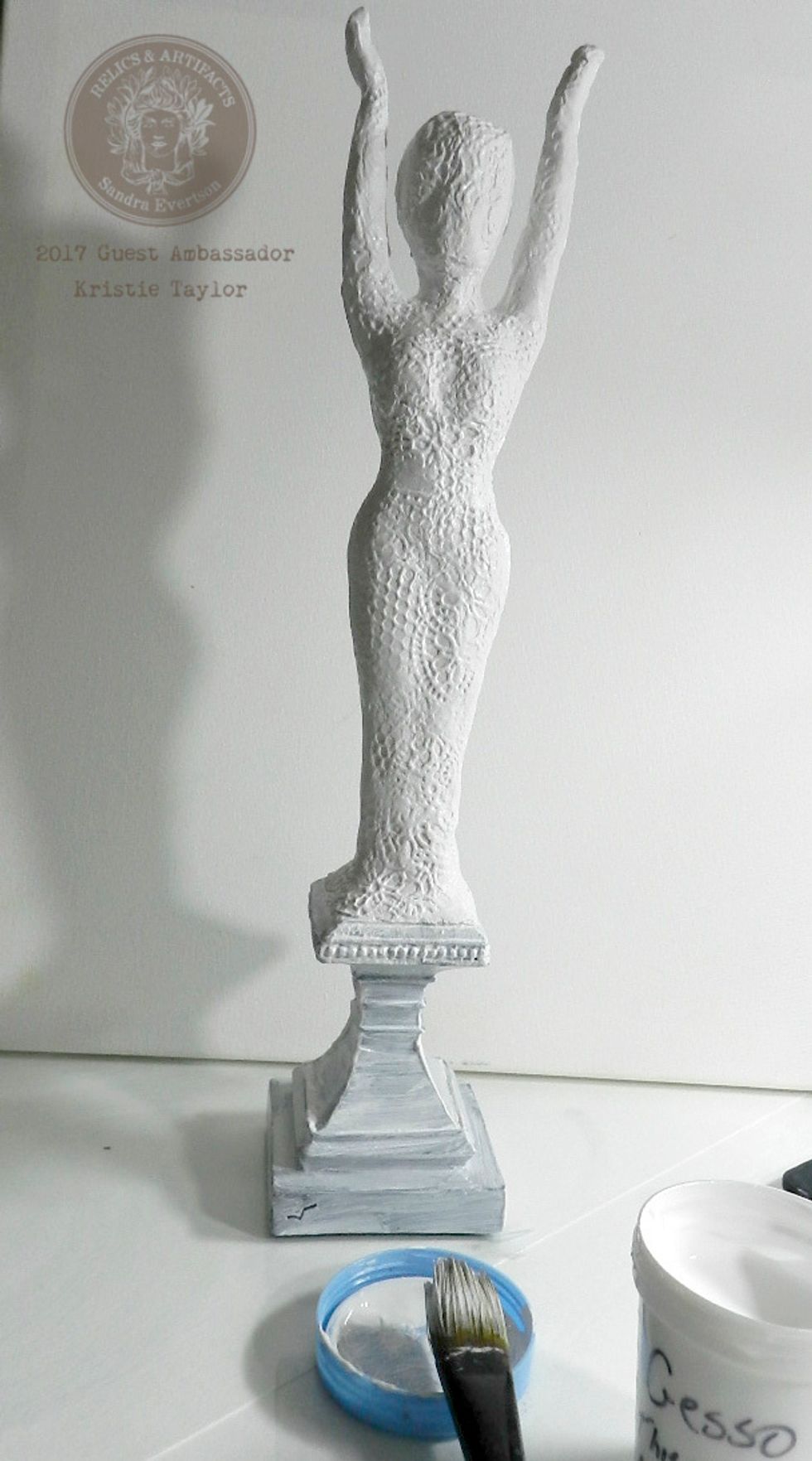 Paint over the dry clay with gesso and allow it to dry.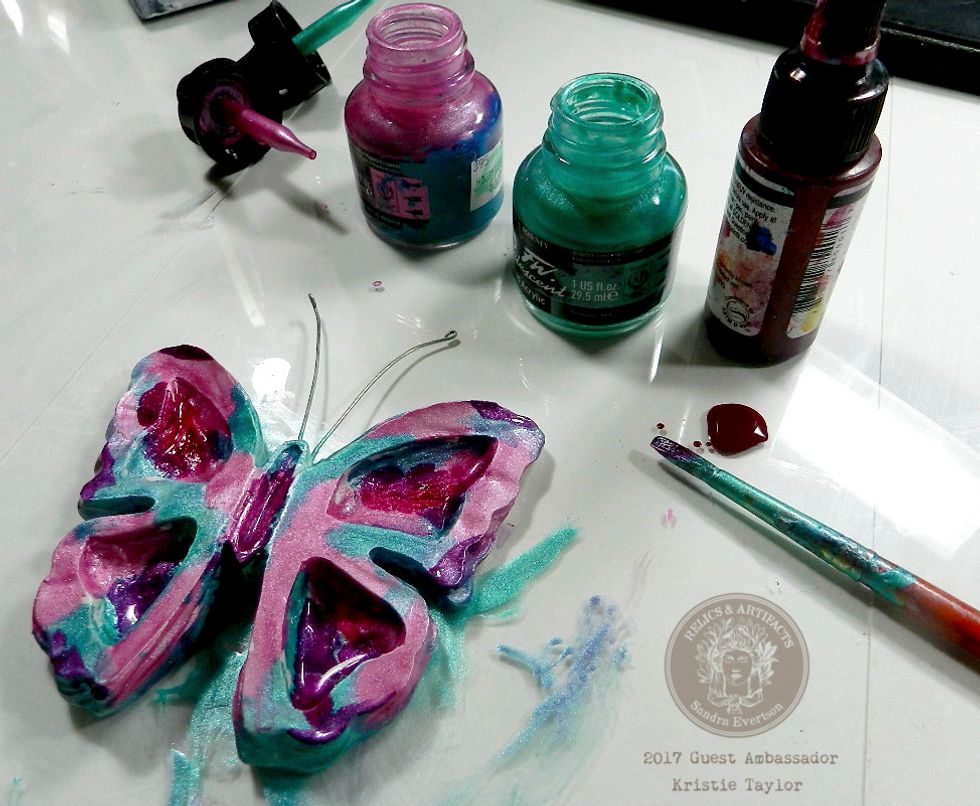 While that dries, start to work on the large butterfly. Use a combination of two pearlescent inks combined with Golden fluid acrylic paint.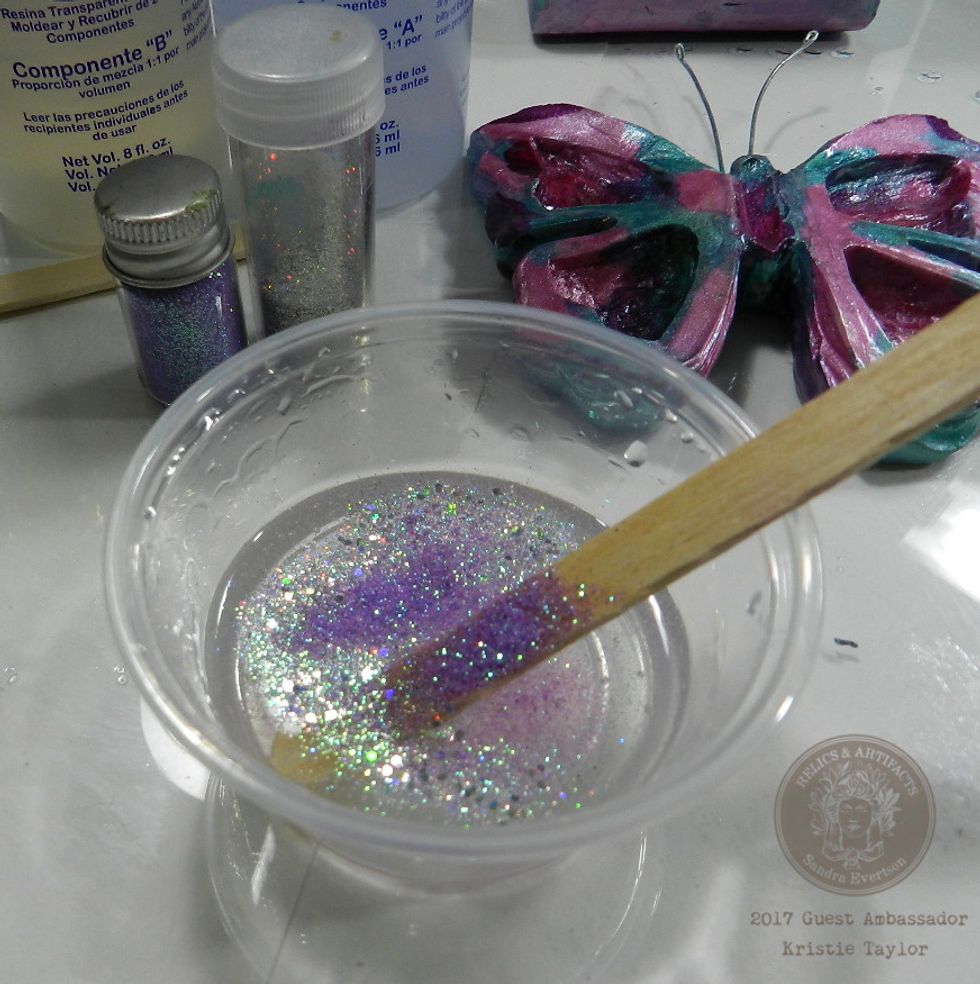 Mix equal parts of the resin components according to package instructions. Add glitter and fill the niches of the butterly.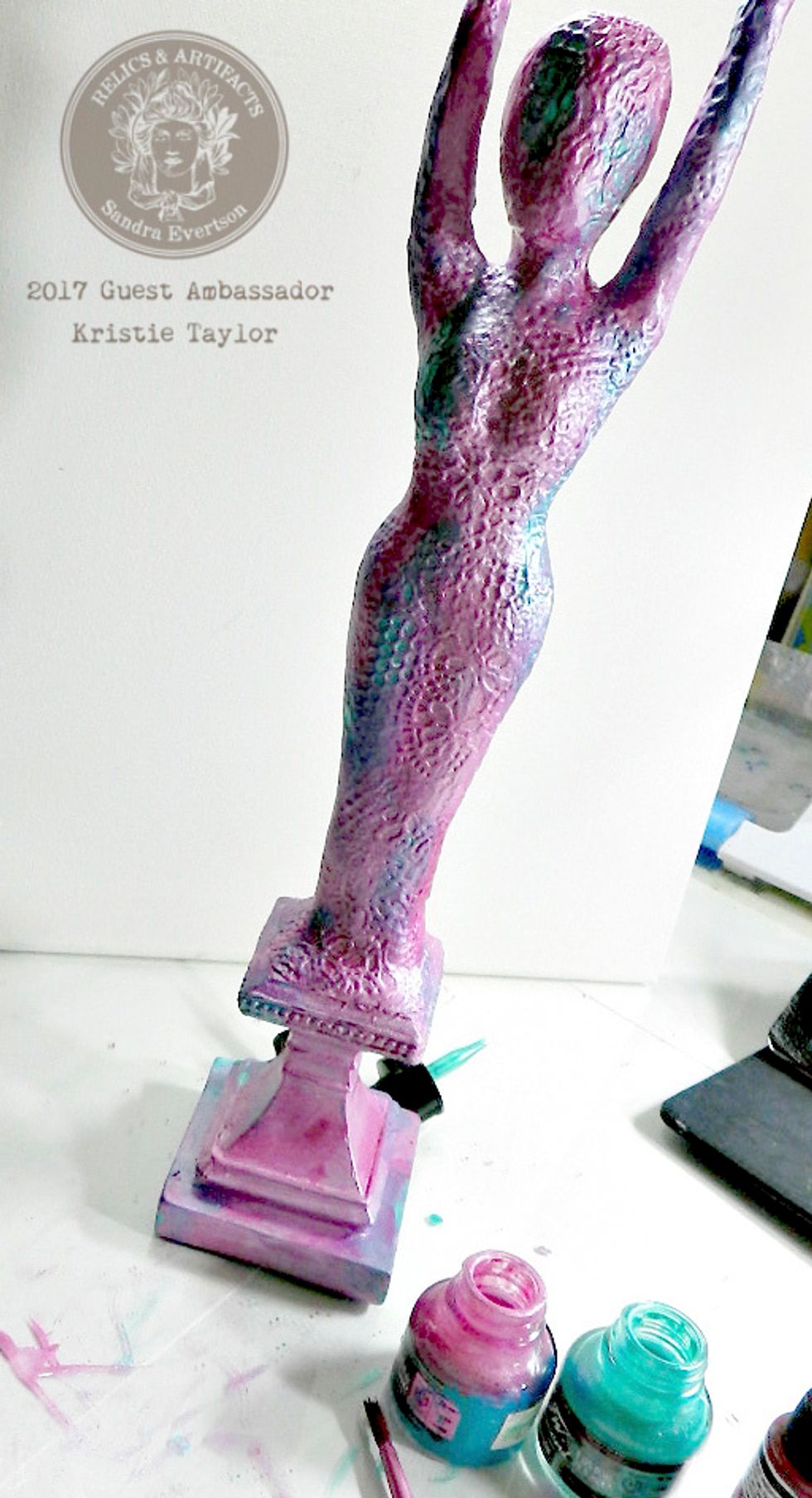 I used the same combination of ink and fluid acrylic to paint the statue.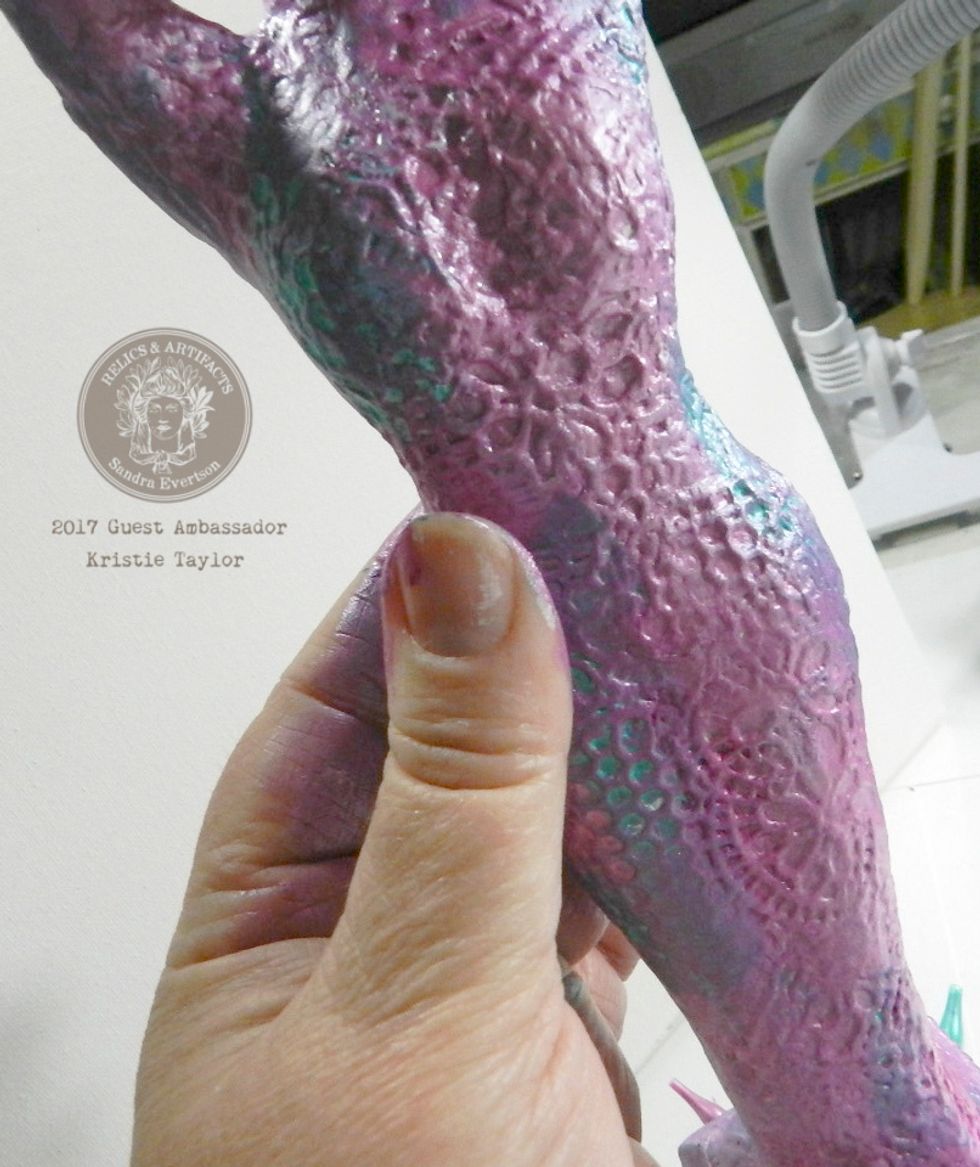 I applied the paint in splotches and used my fingers to blend the colors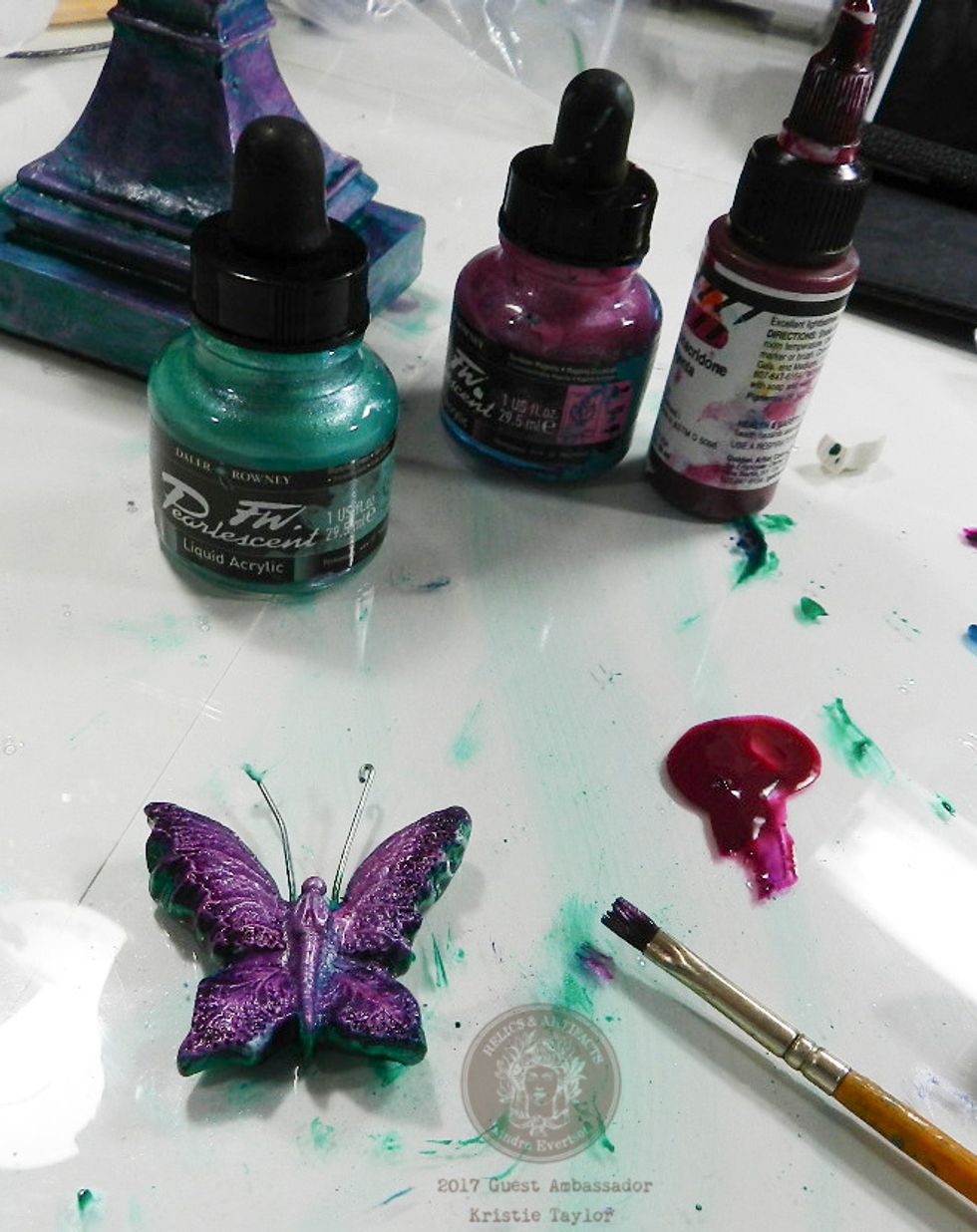 Paint the small butterfly and add beads to the antenna. Paint the bee to match.
I used E6000 to adhere the large butterfly to the goddess's hands and the small butterflies to the statue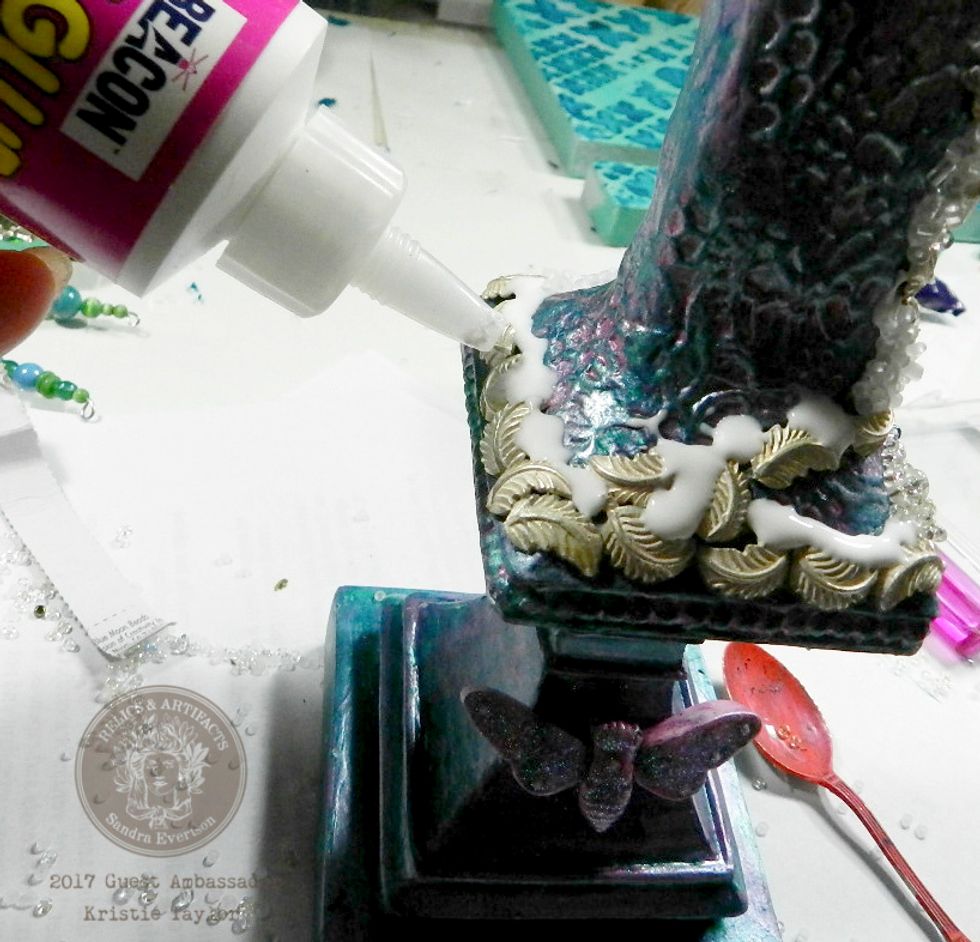 Since she is the Goddess of Spring, she needs some plant life. Use Beacon Dazzle Tac and silver leaves to create a vine crawling up her body.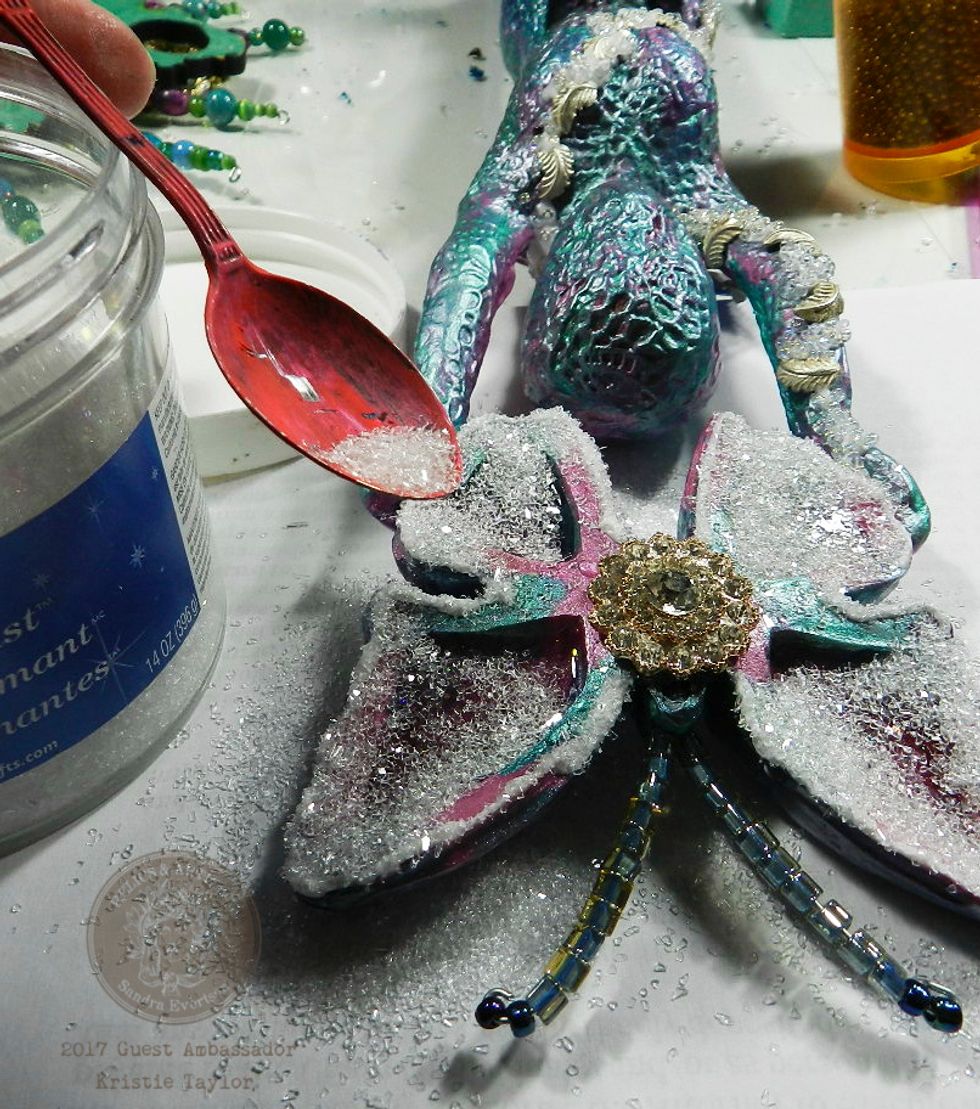 Use Beacon Felt Glue to fill in the spaces around the vine and fill those spaces with seed beads and Diamond Dust to create a flowing vine effect.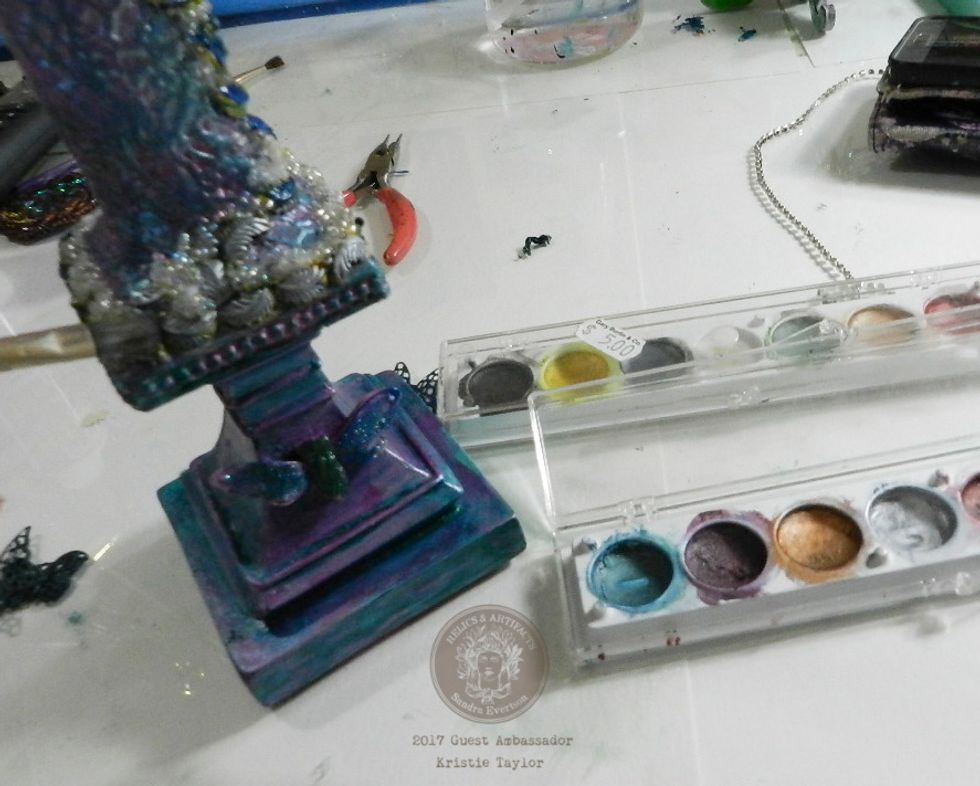 Finish by using metallic rubs to add highlights.
RELICS & ARTIFACTS® Papillon
Doll
Air Dry Clay
Clear Casting Resin
Seed Beads
Glitter
Daler Rowney Ink
Lace Mold
Diamond Dust
Rhinestone Pin
Filigree butterflies
Wood Base
Relics & Artifacts
RELICS & ARTIFACTS ® matte white resin craft blanks by designer Sandra Evertson for Prima Marketing Inc.