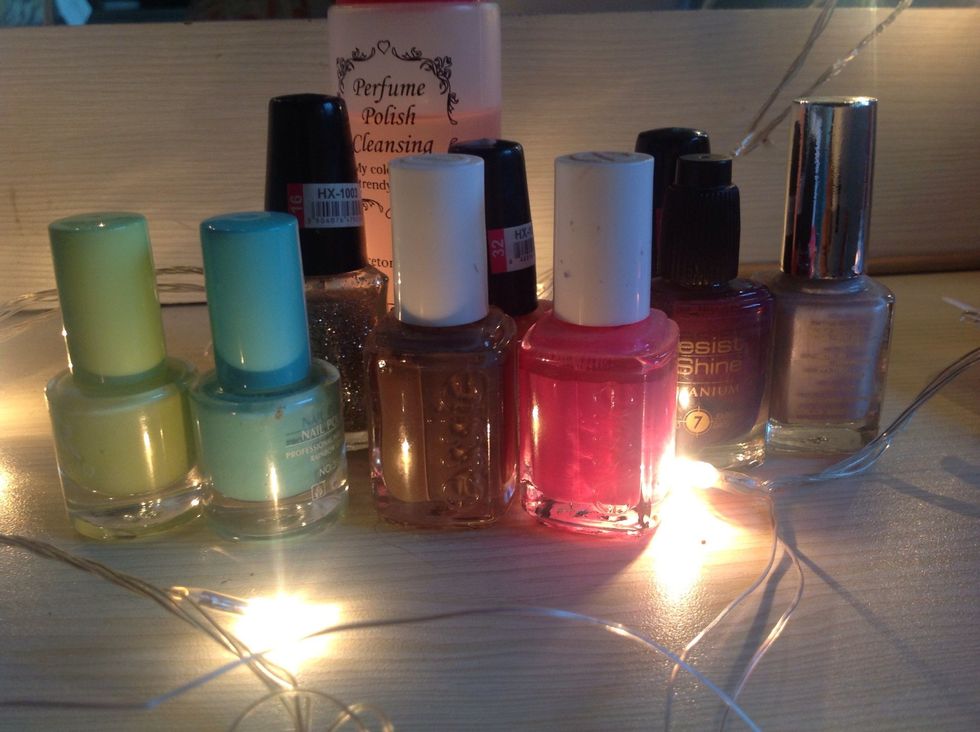 First, gather your supplies.
You can use any colour of your choice for this. Also, you can try experimenting with different colours and then use the one you prefer.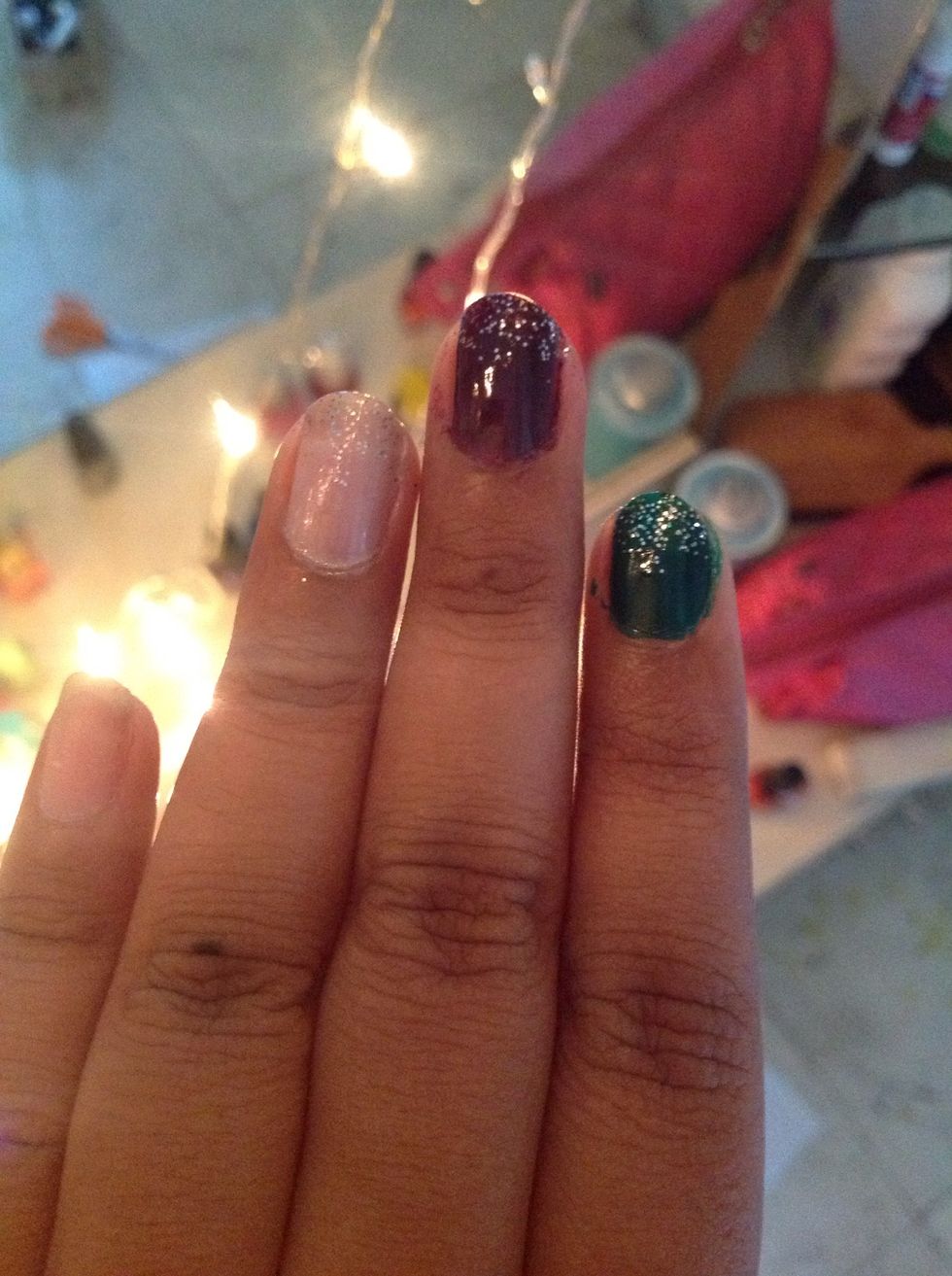 In my case, I tried on three different colours and then selected the one I liked that is the middle one, a dark violet. You could also use something subtle like the one on the left.
Next, apply the nail paint as usual.
Now for the nail with the glitter (you can either do it on just one nail or all of them) you want to start with the tip. Apply the coat gently and end it midway.
Now, you need to work only on the tip. Make the glitter dense at the tip. This is sort of like a glitter version of ombré nails.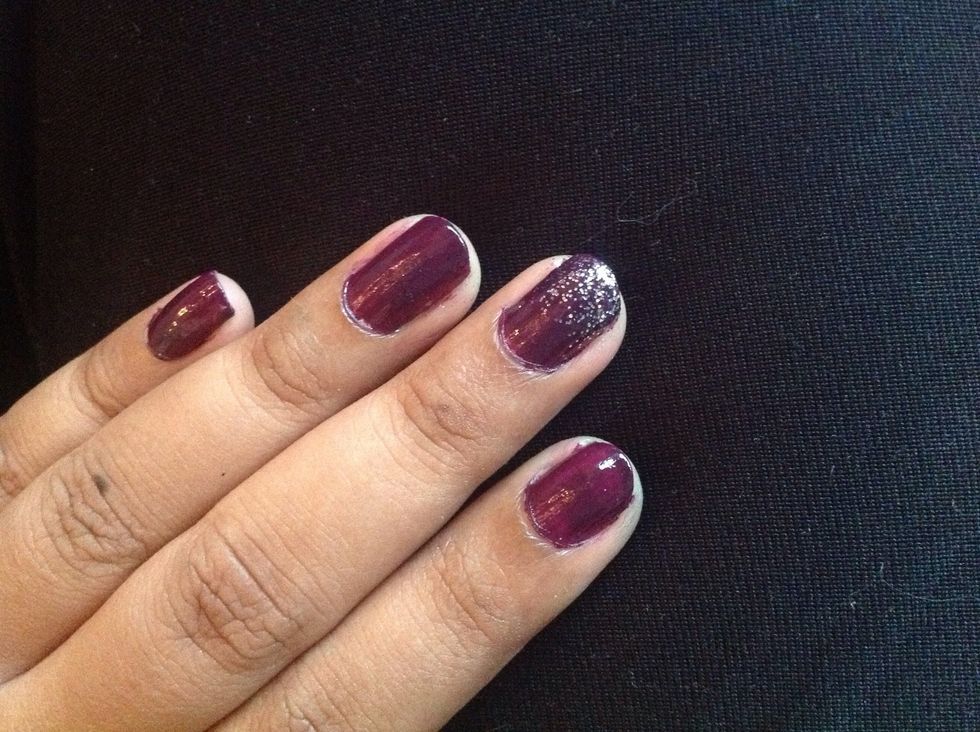 This is how it should look.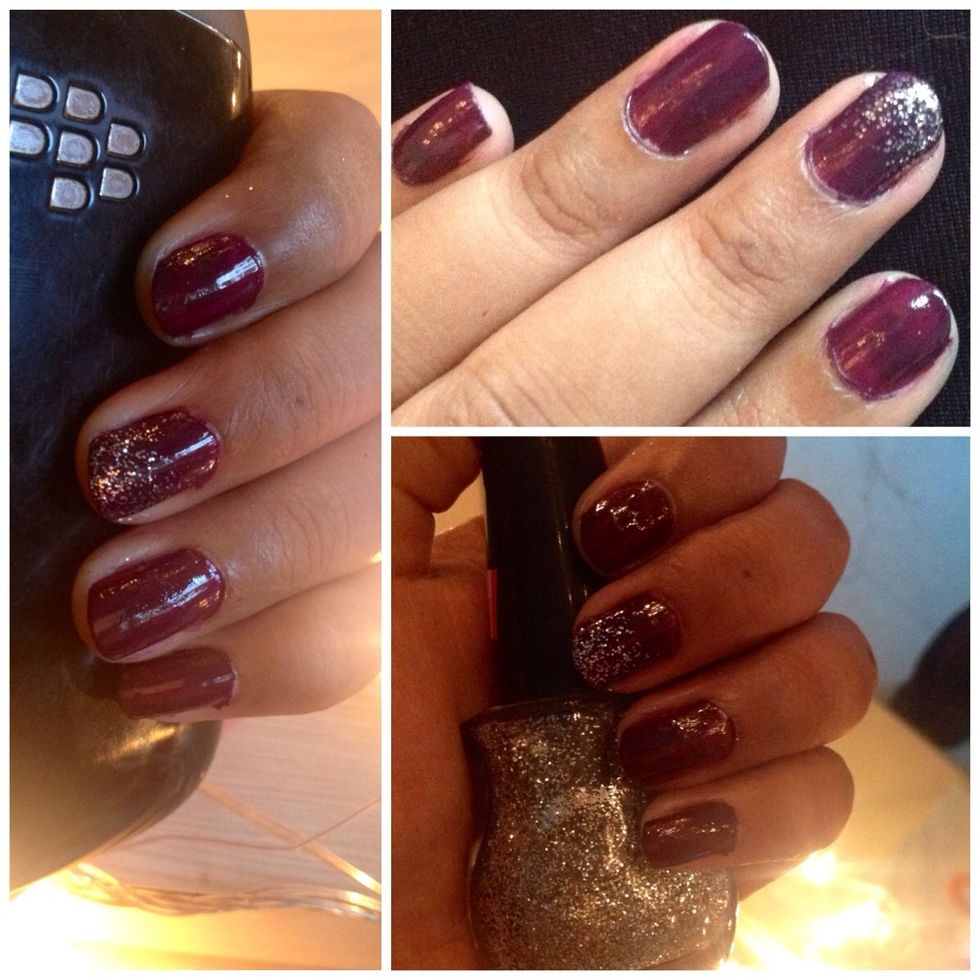 And lastly, clean the edges and add the top coat.
Hope you liked the guide! Thank you! Follow me : Instagram : juhivyas Pinterest : http://pinterest.com/juhiv/ Tumblr : http://www.tumblr.com/blog/juhivyas
Your choice of nail paint
Glitter nail paint
Clear polish