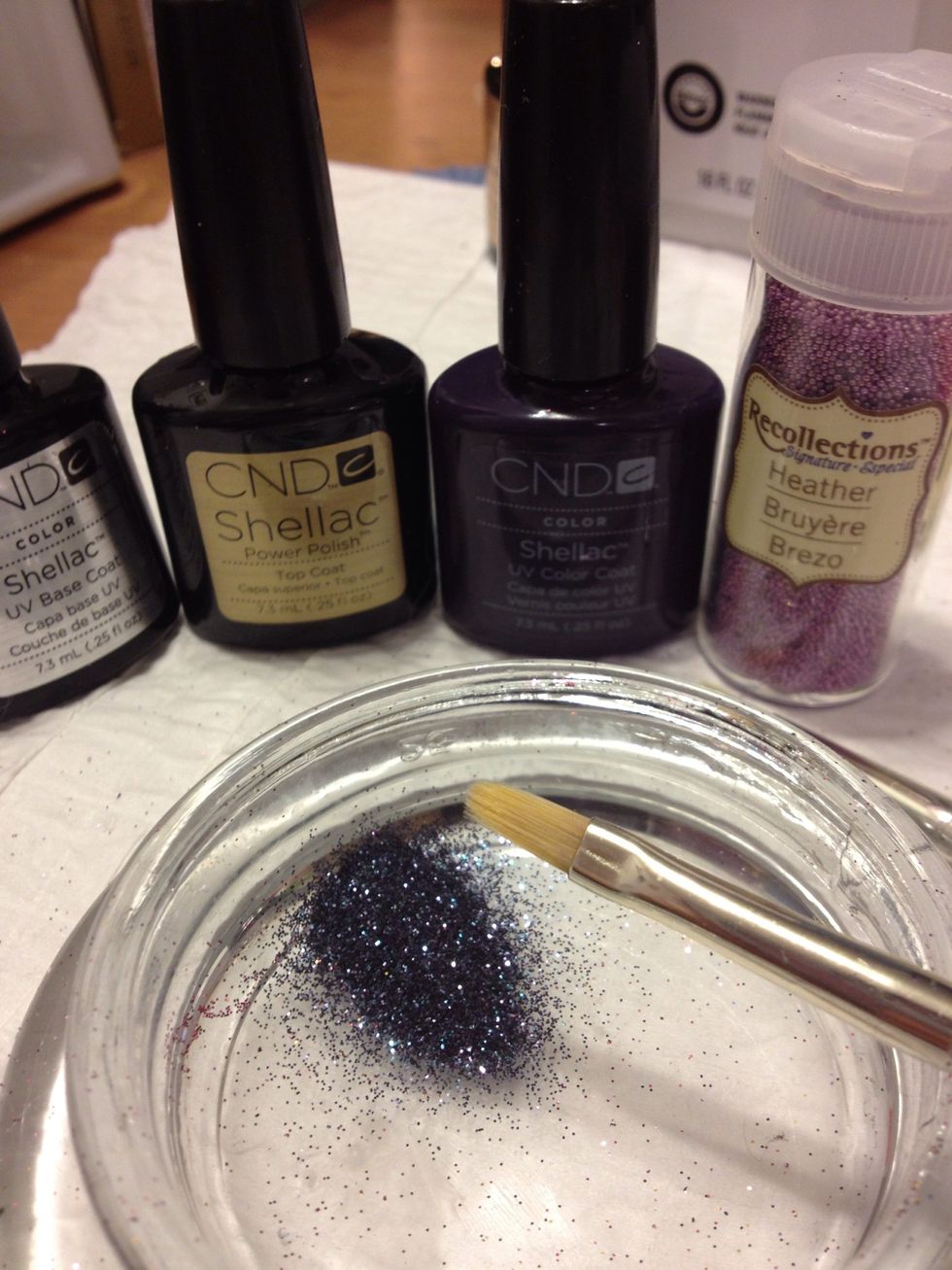 All the goodies. I use a candle lid for my glitter work for nails. Comes in handy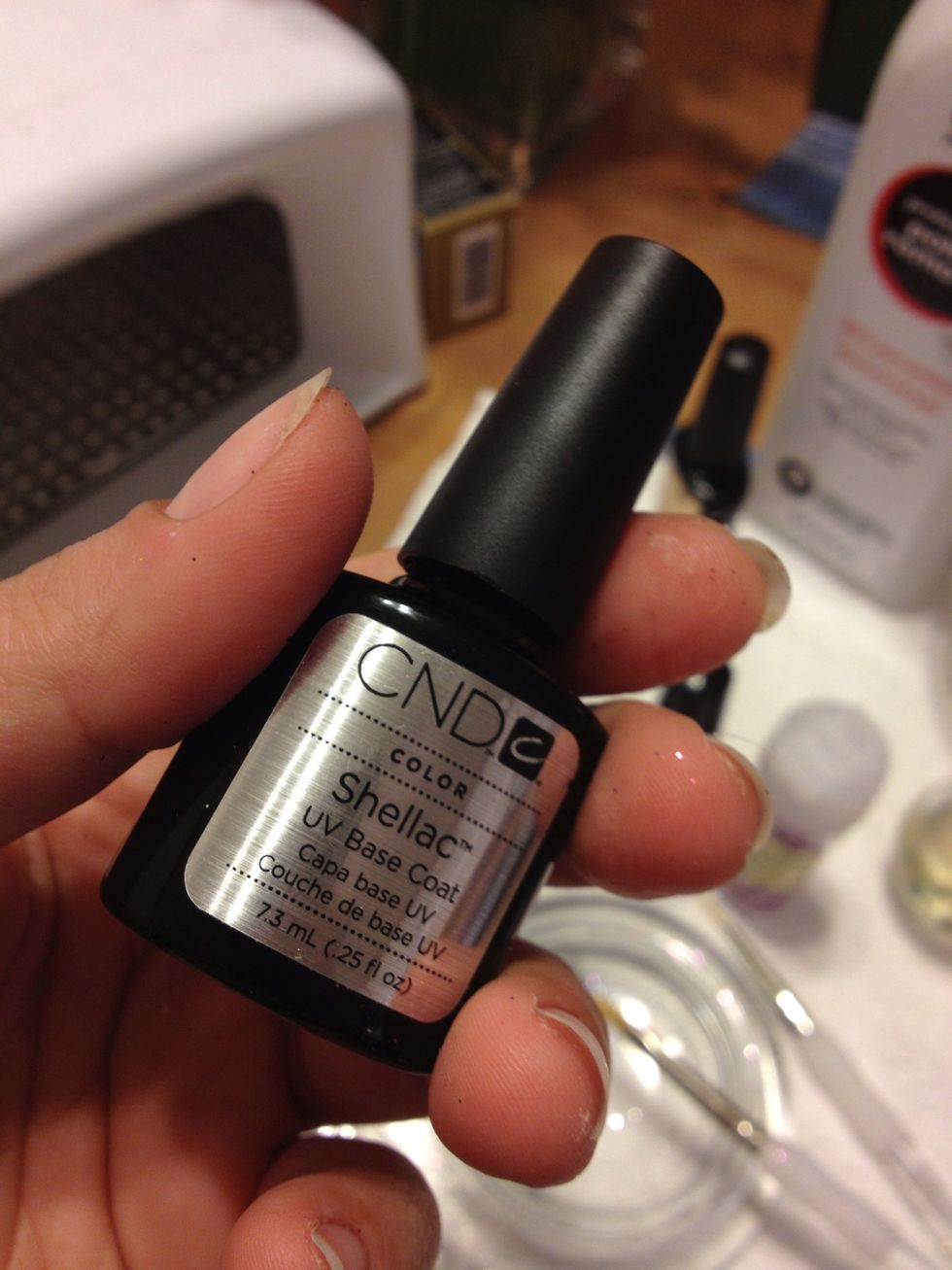 First base coat- thin layer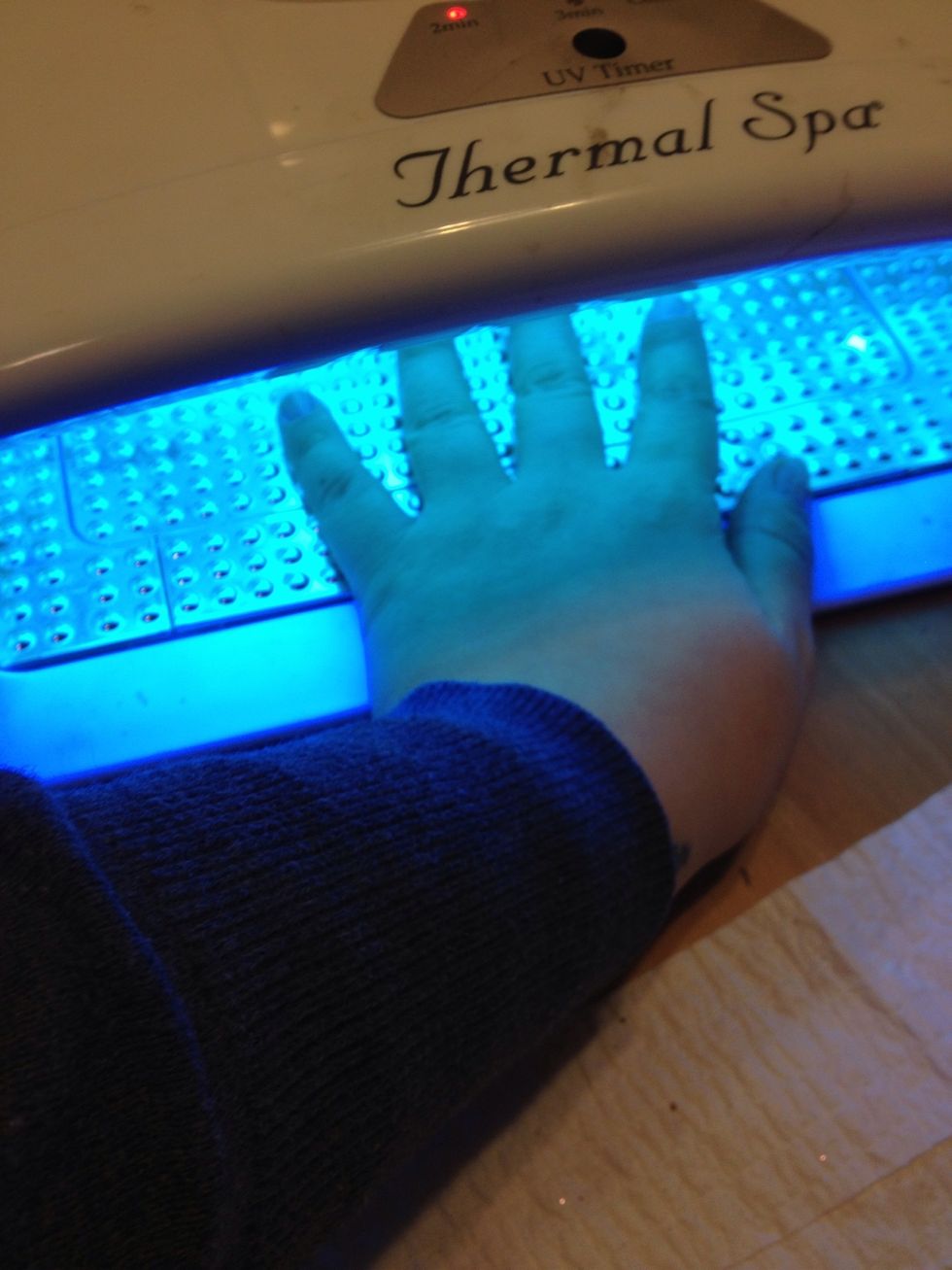 In for ten seconds...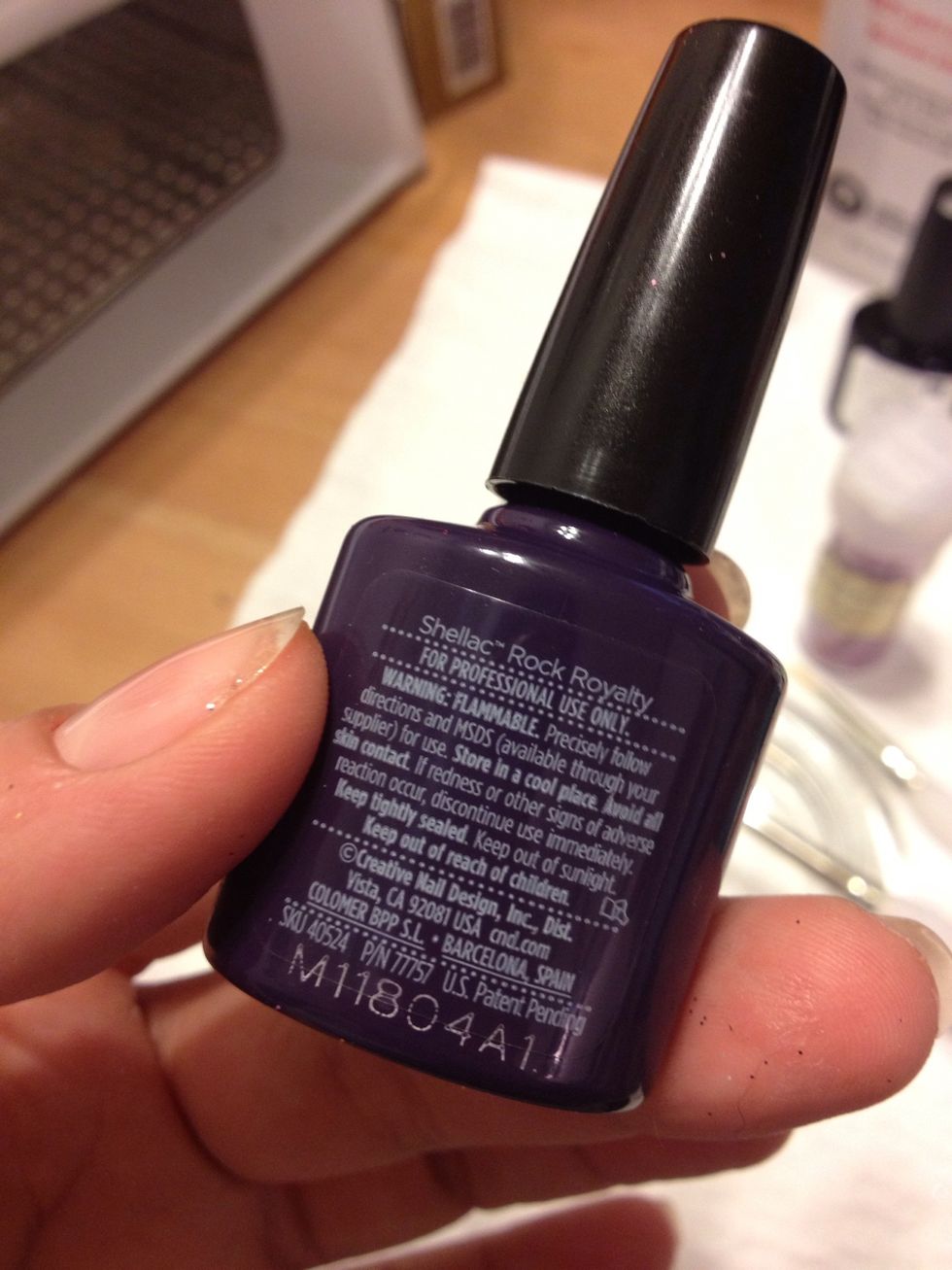 Rock royalty is a nice cream purple...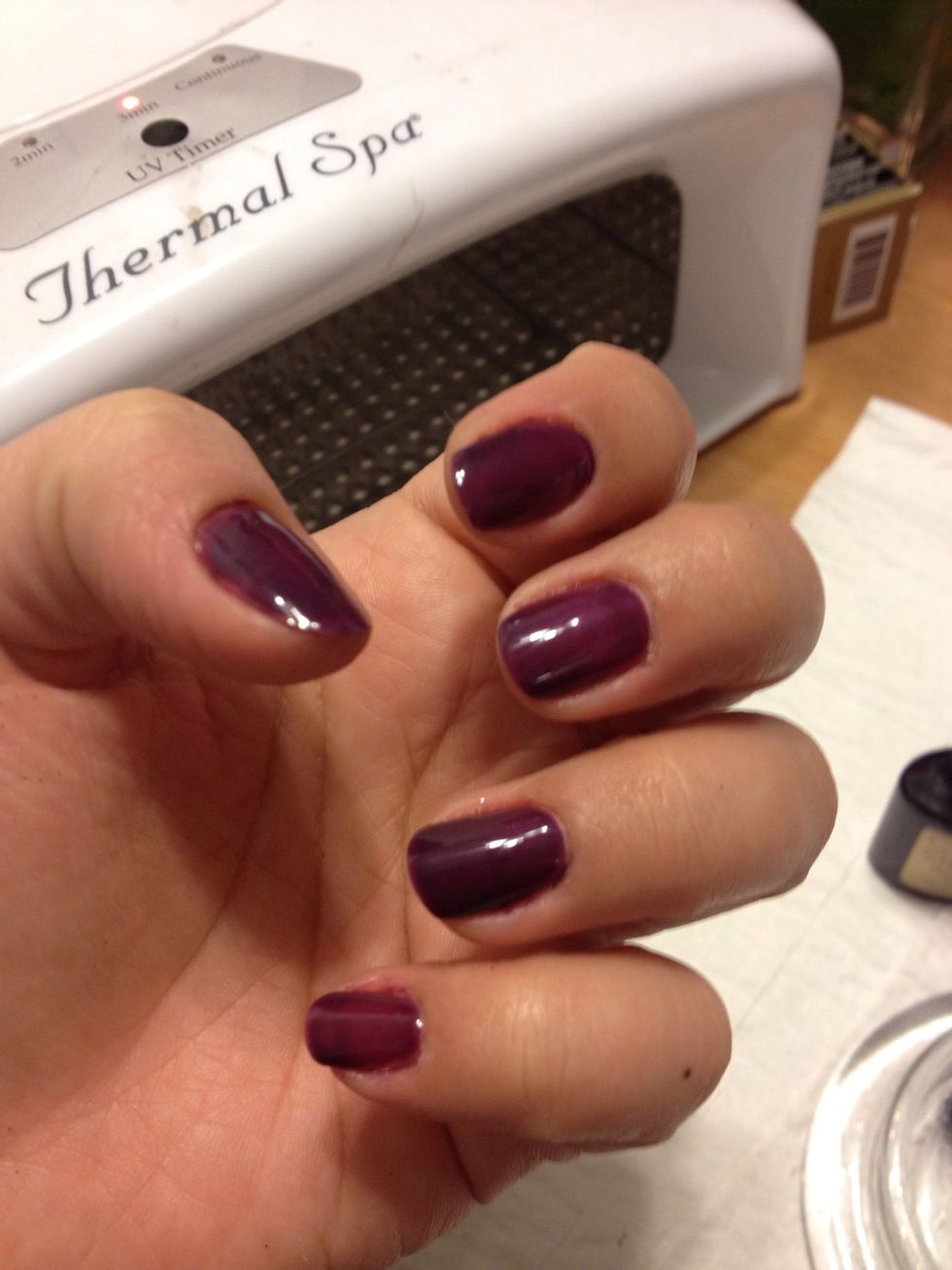 First coat and goes under UV light for 2 minutes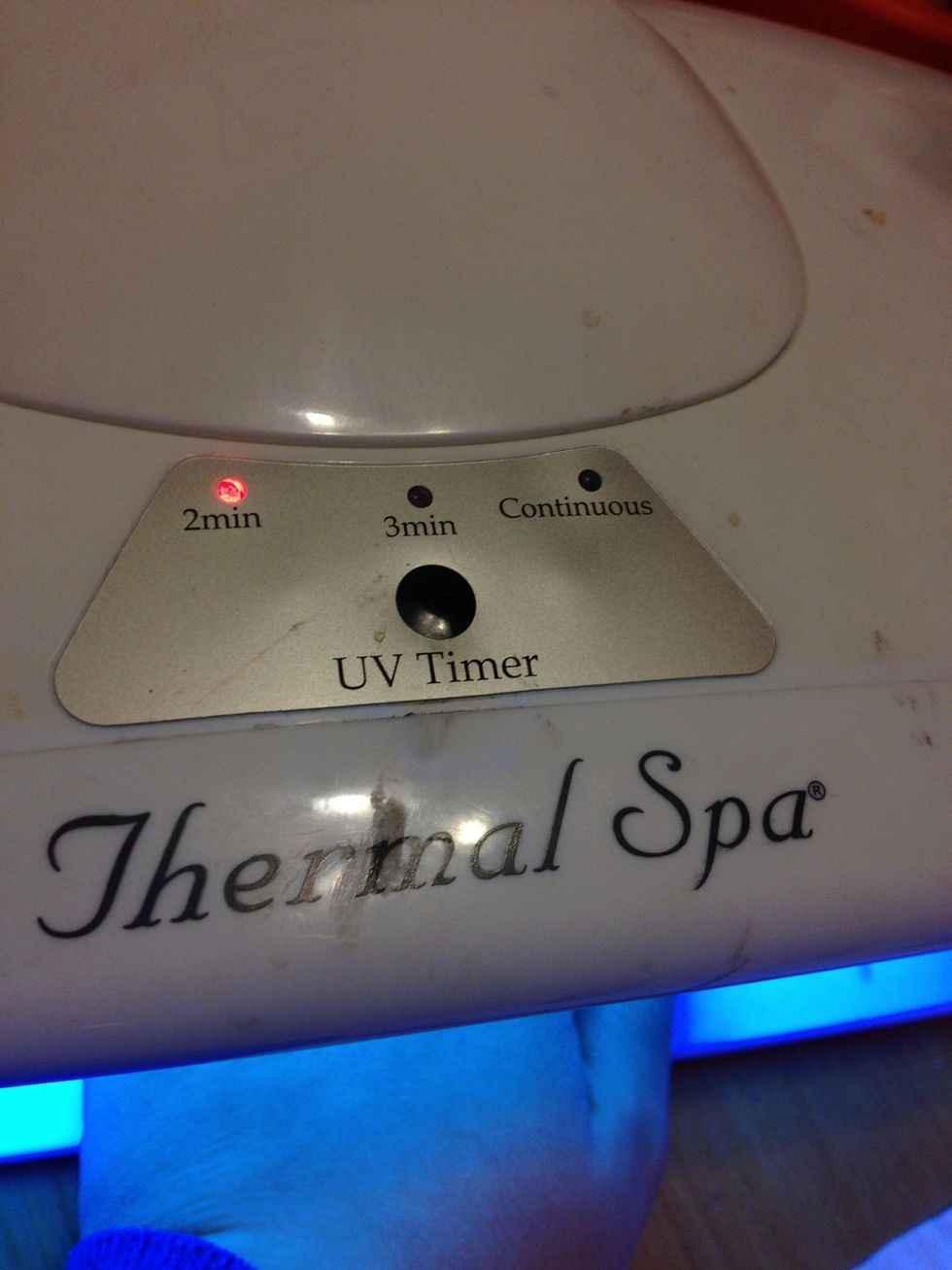 2 minutes!!!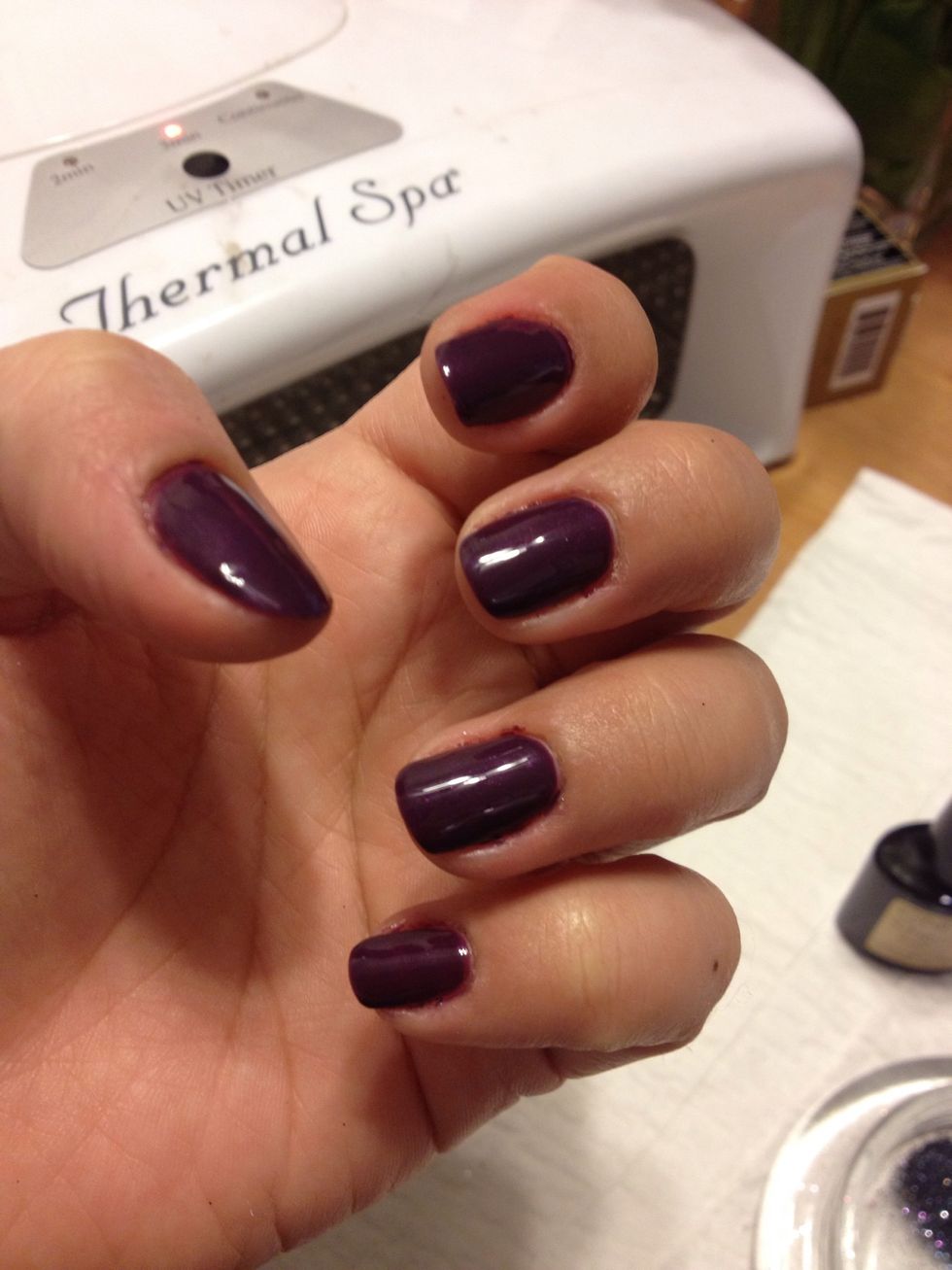 Second coat...and back under the light for two minutes!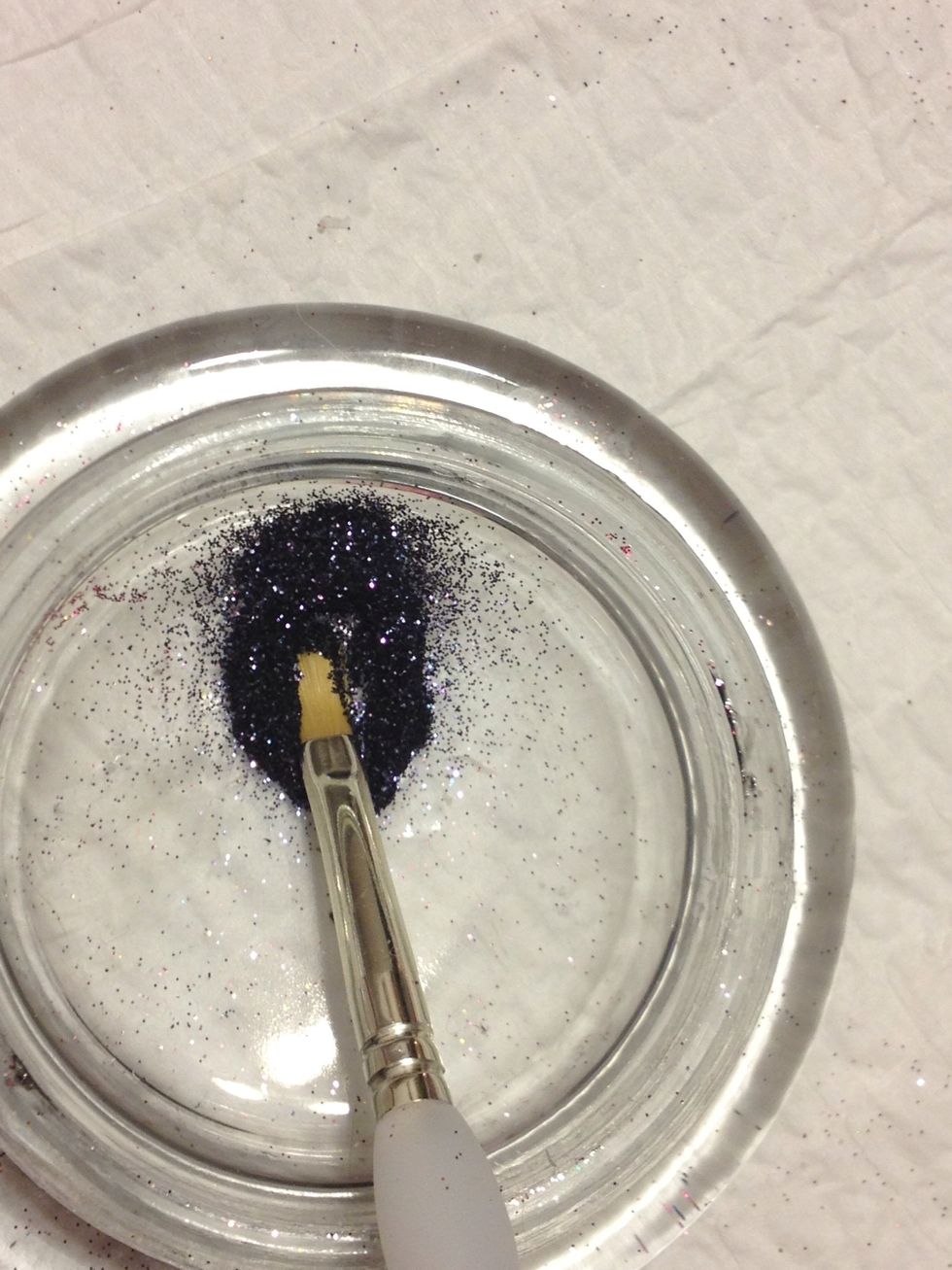 There is a sticky residue on your nail and this is what makes the glitter stick ... Take some on the tip of your brush.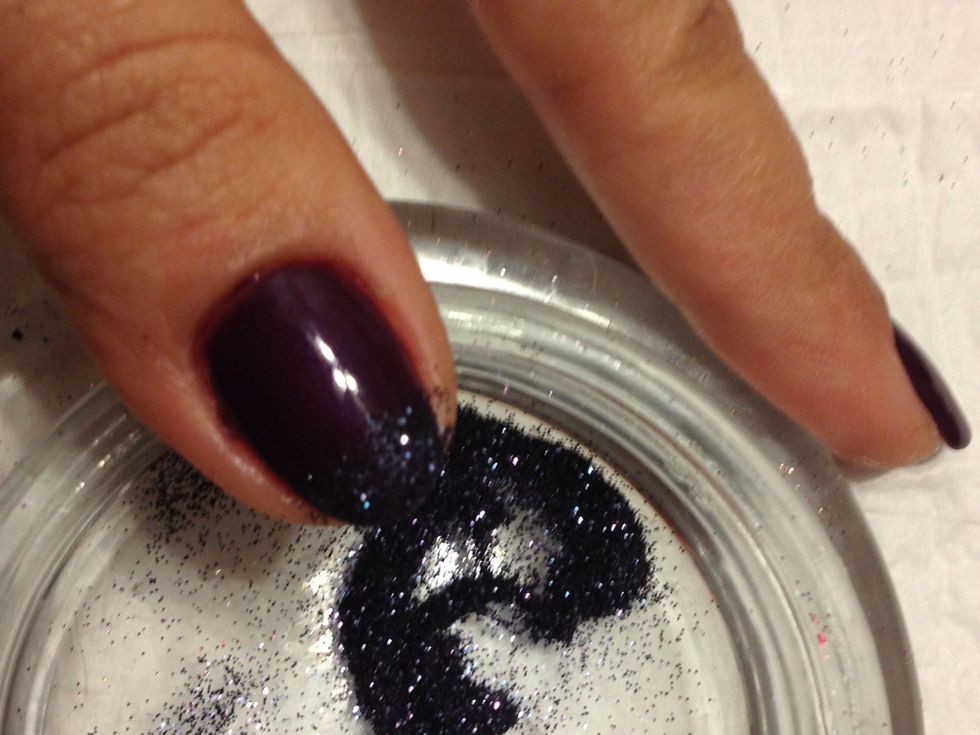 Start tapping the tip and brush down ..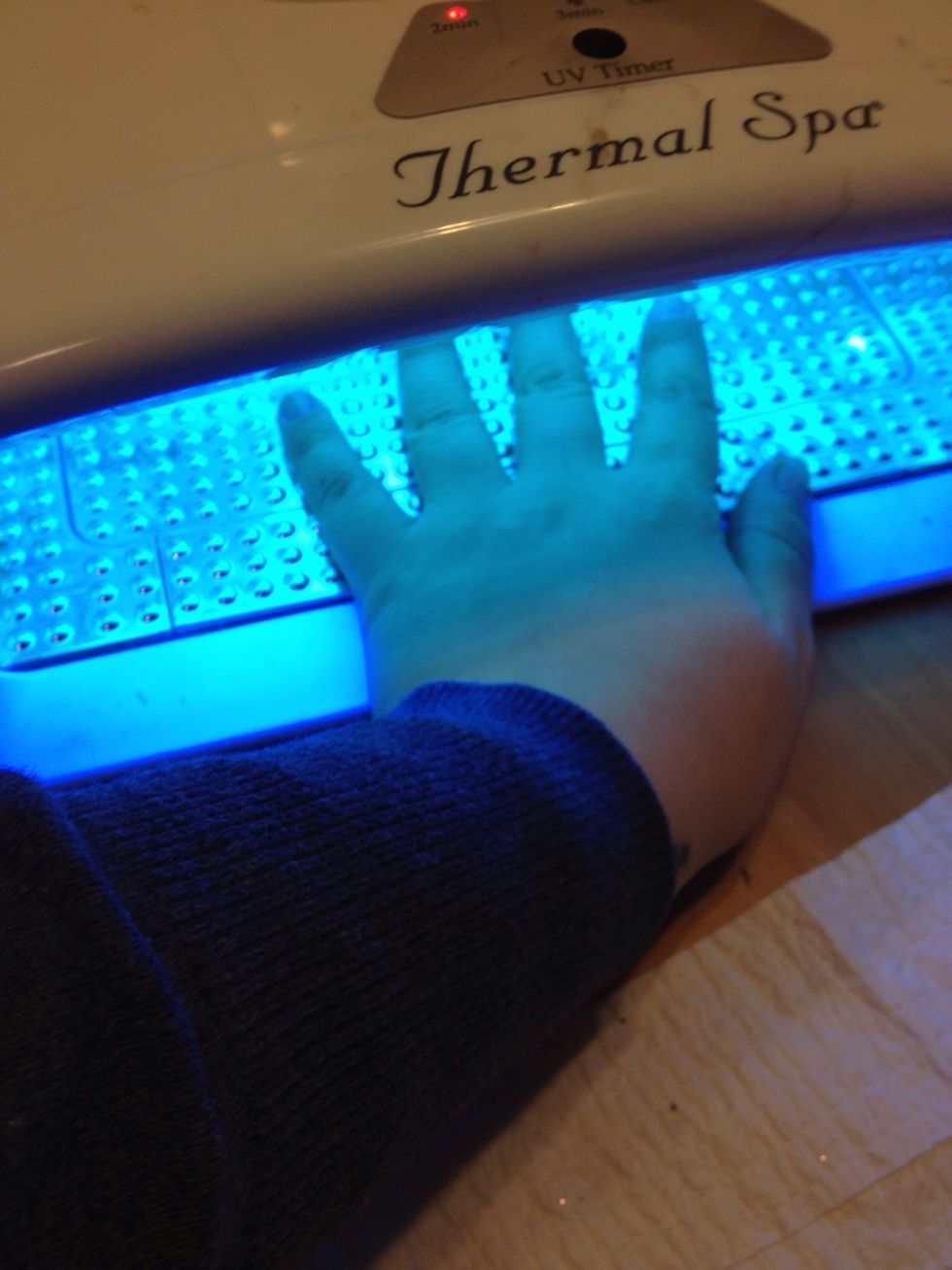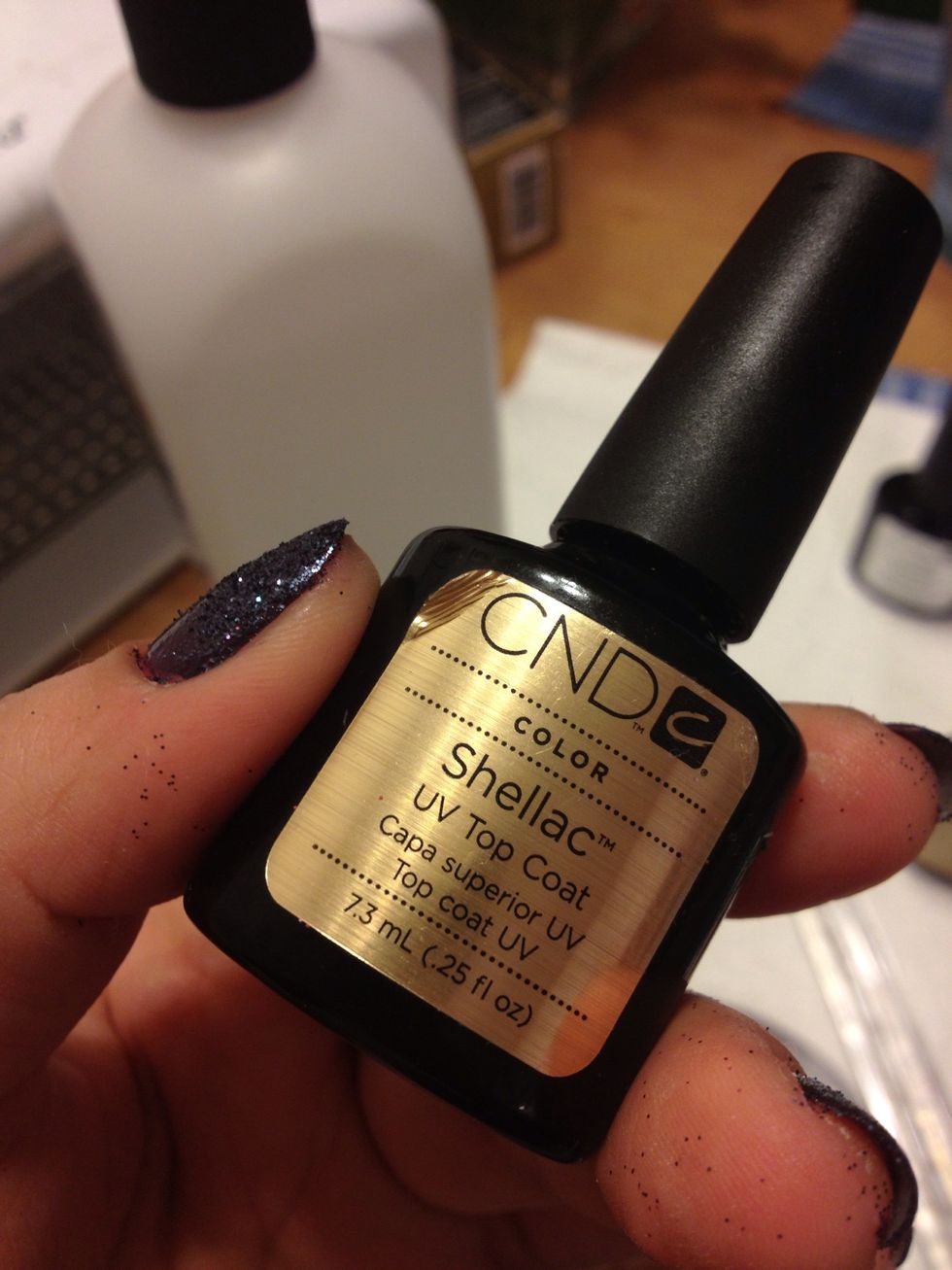 I have one bottle of top coat just for glitter. Do one layer, under the lamp for 2 minutes. And one more layer to have a smooth nail.Two more minutes then wipe off residue with an alcohol cotton ball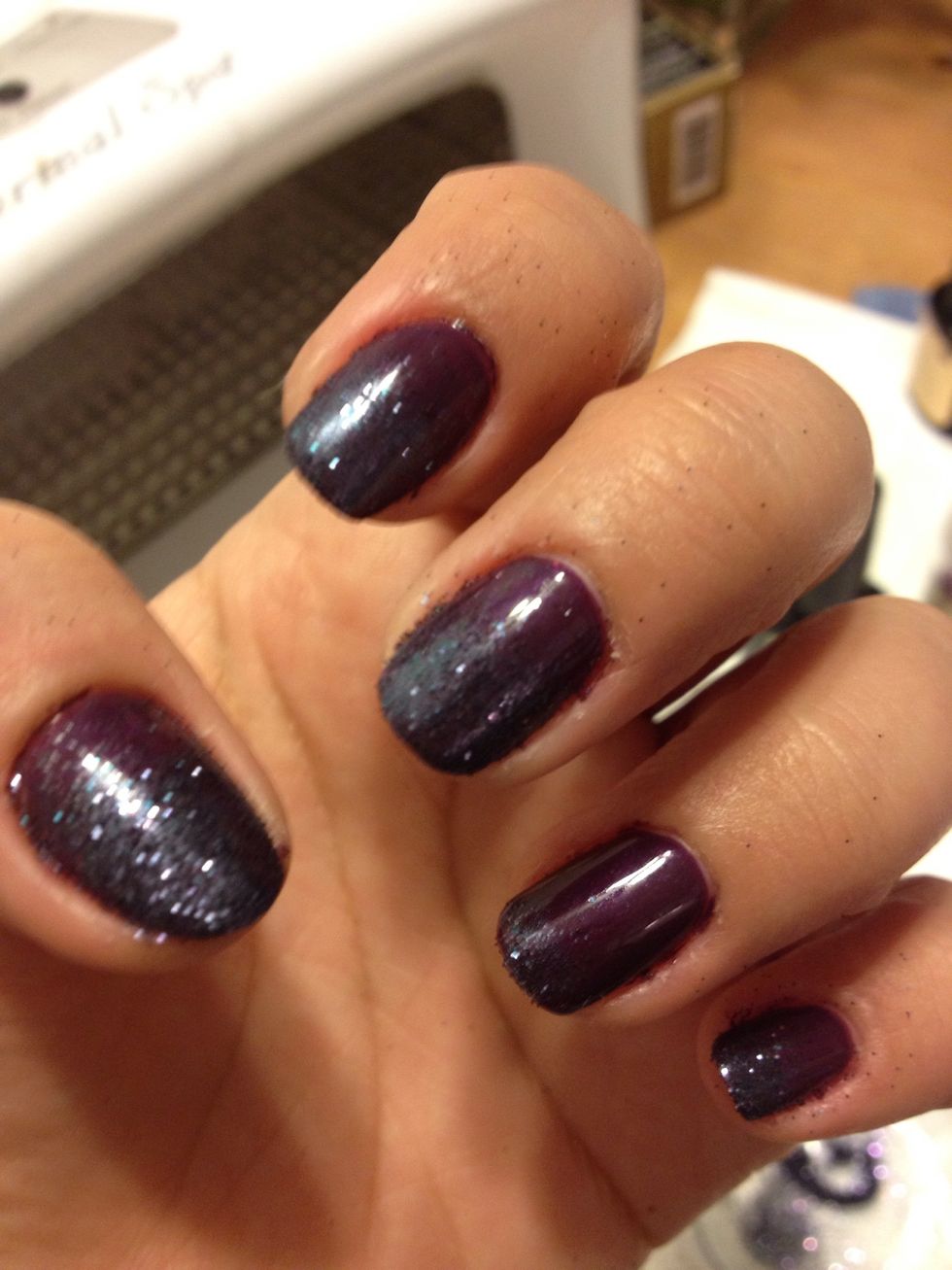 Enjoy
UV lamp
Shellac top coat/base coat
Rock royalty shellac color
Black blue glitter
Small brush
Alcohol
Cotton balls
Nicole Rizzuto
Champagne taste on beer budget... Well I'm gonna learn how to make my own champagne !!!!