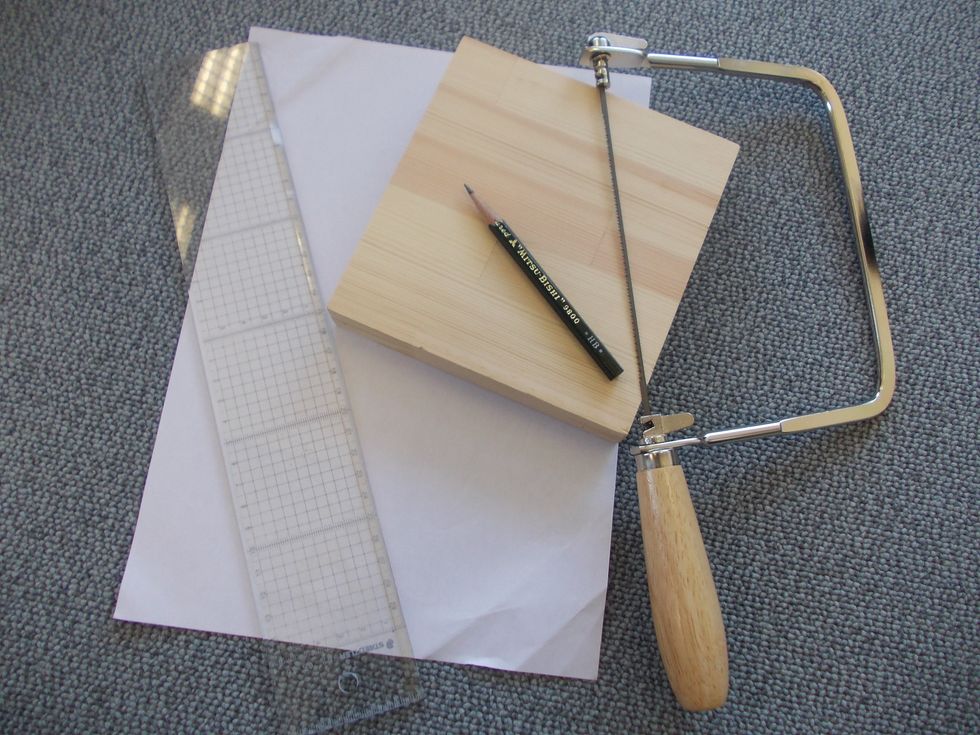 These are the supplies!
Get A4 paper, pencil & ruler. Make the outline of the of the shape on your A4 paper. Make sure you draw it precisely with ruler. (It does not need to be exact size, but make sure to write the ration).
Check the next page for example of plan shape!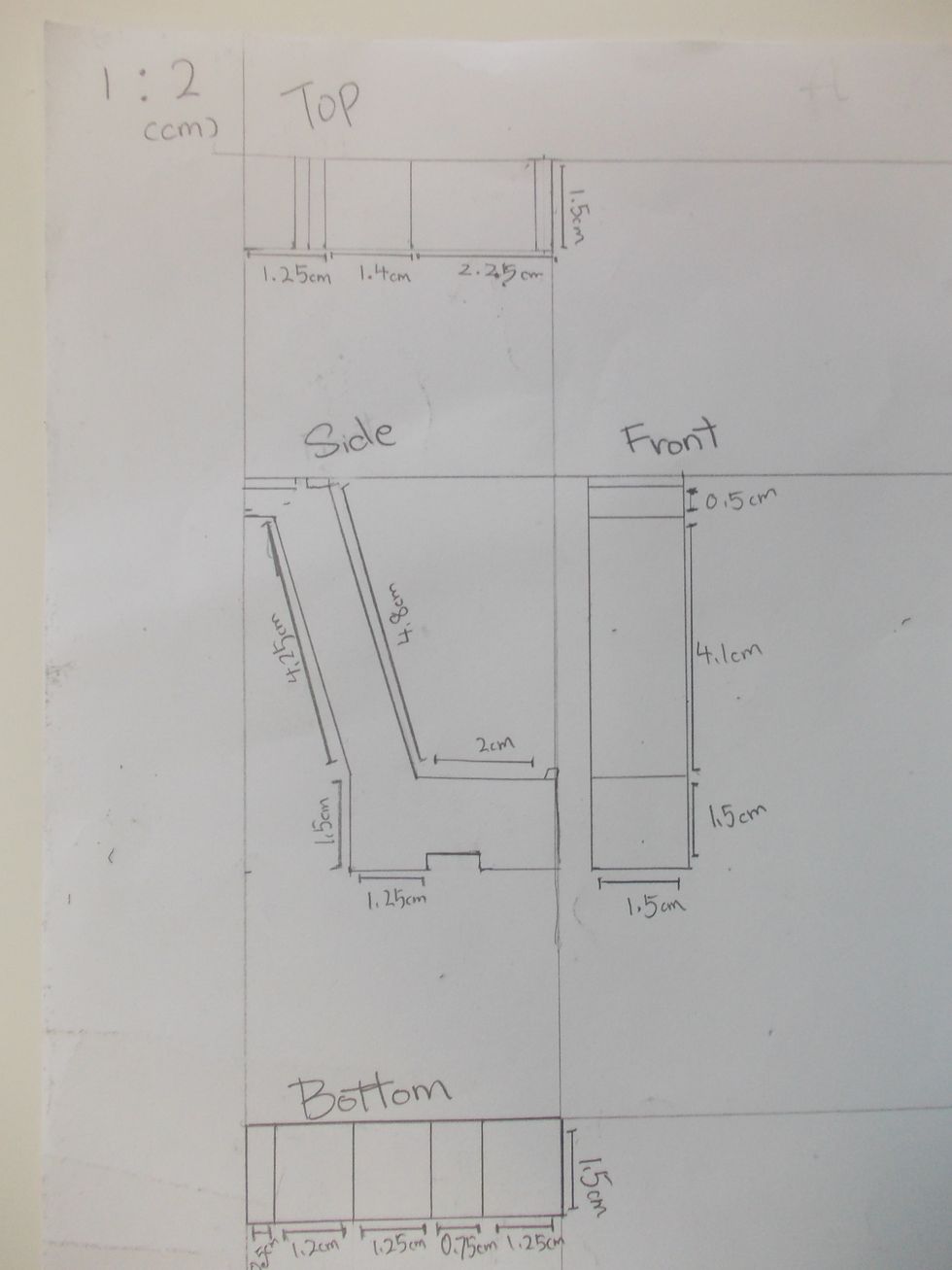 This is an example of a plan shape!
When you finish with your plan, write the shape you are going to cut out on to the wooden block. Make sure to write it light first to make it easier to erase. Afterwards you could write it harder!
Next cut the unneeded places with the jigsaw, and make out the shape. *Make sure to be really care full when you use the jigsaw! Child should must get parents permission!
Now test if it actually works by putting your I-phone on top! ***You can go change the shape as you cut if you feel like the product is not going to stand/work!
If it works, you're done! You could add some design on it if you want!
1.0 14 x 13cm Wooden Block
1.0 Jigsaw
1.0 Ruler
1.0 Pencil (HB)
1.0 Piece of A4 paper