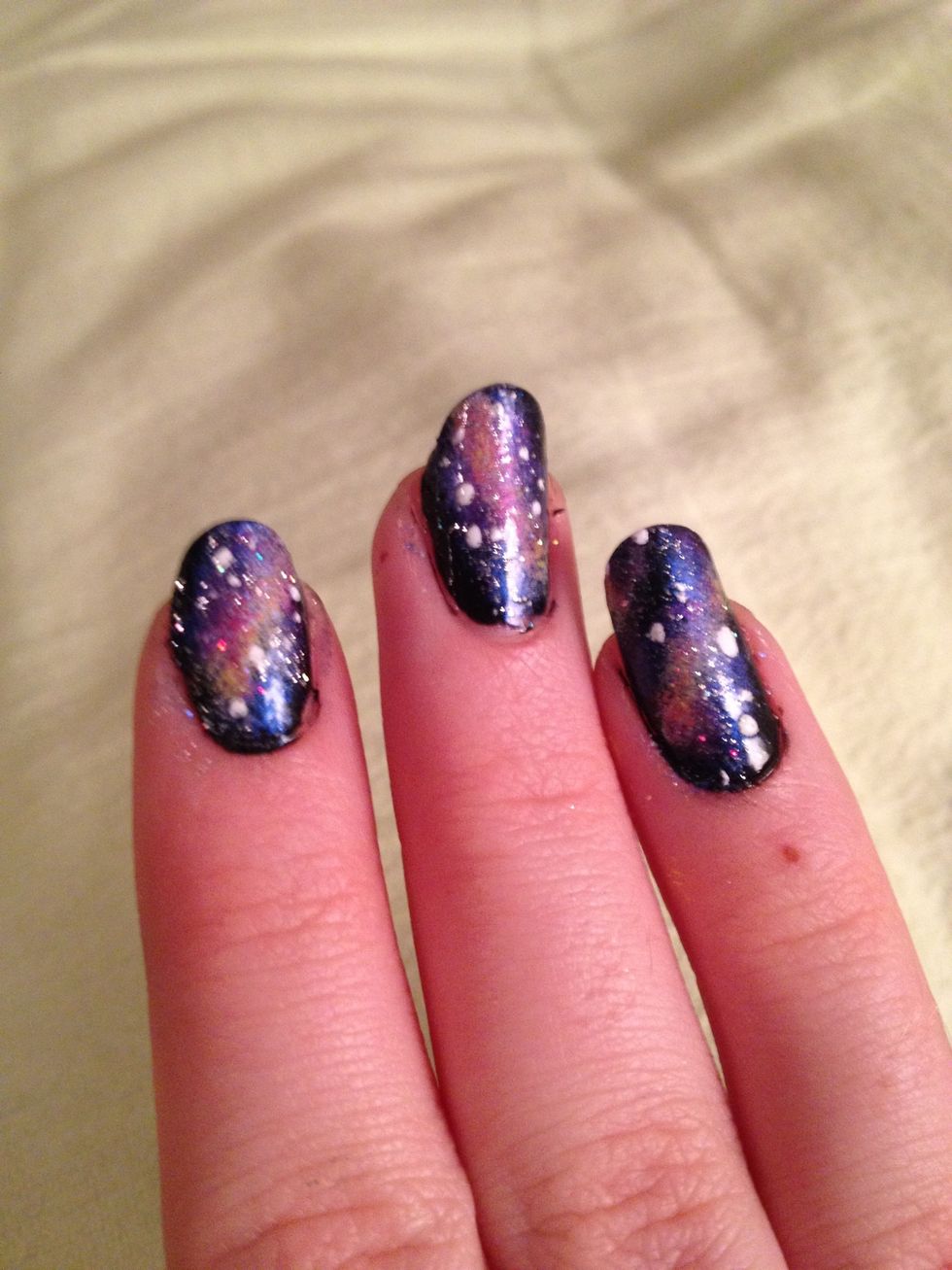 Creates beautiful galaxy nails! These are great if you love the beauty of the night sky or if you are secretly a scifi geek like me ;) They look very complicated but are surprisingly simple to Make :)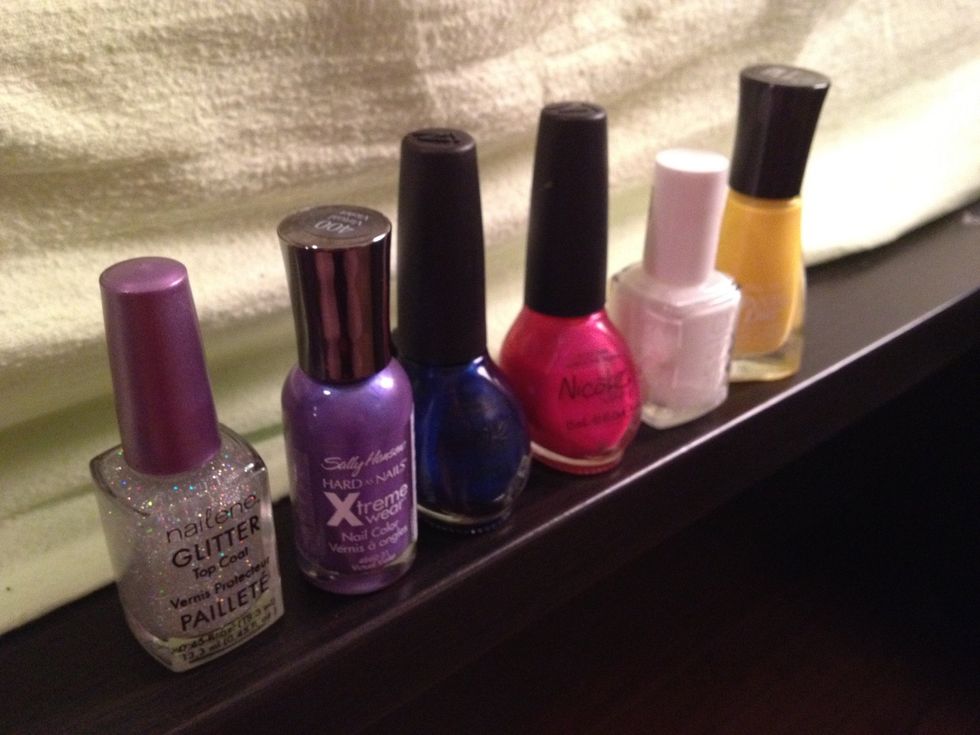 Here is what you will need. Don't worry if you don't have exactly the same colors almost anything will work just be creative :) oh and I forgot to put the black nail-polish and the base coat :S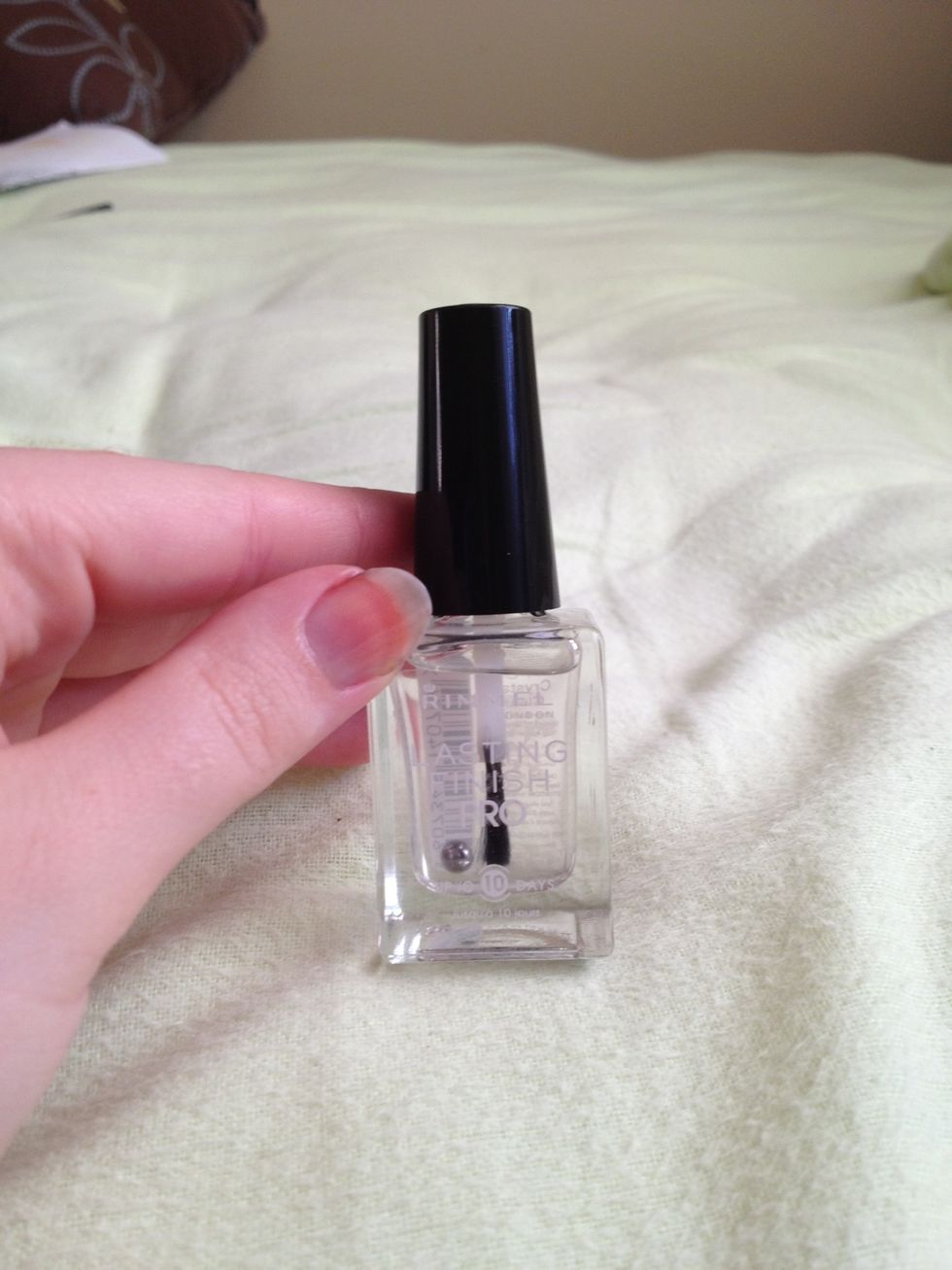 Start with your base coat. These step is crucial if you do not wish to stain your nails...I learned that the hard way :P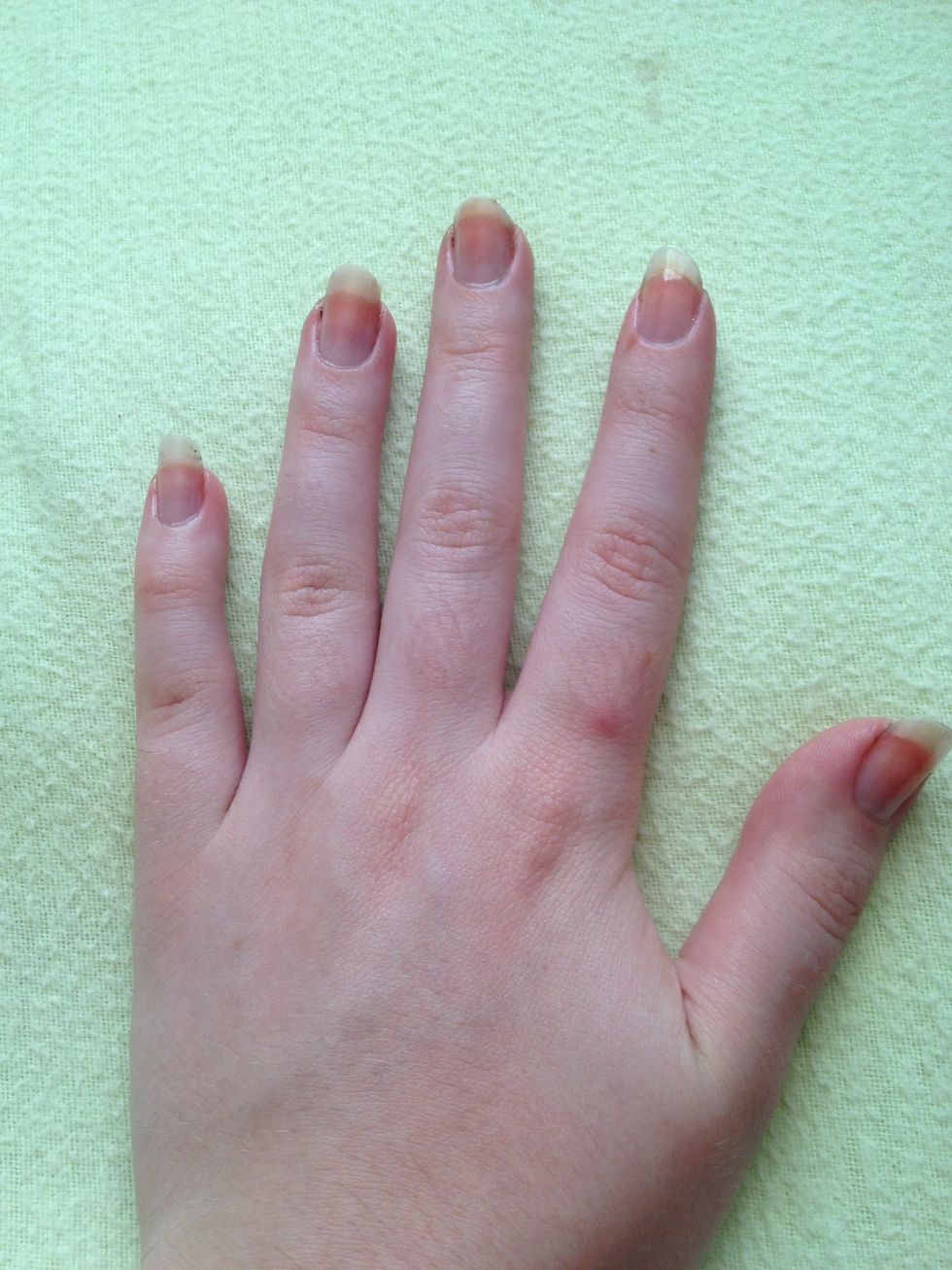 Voilà!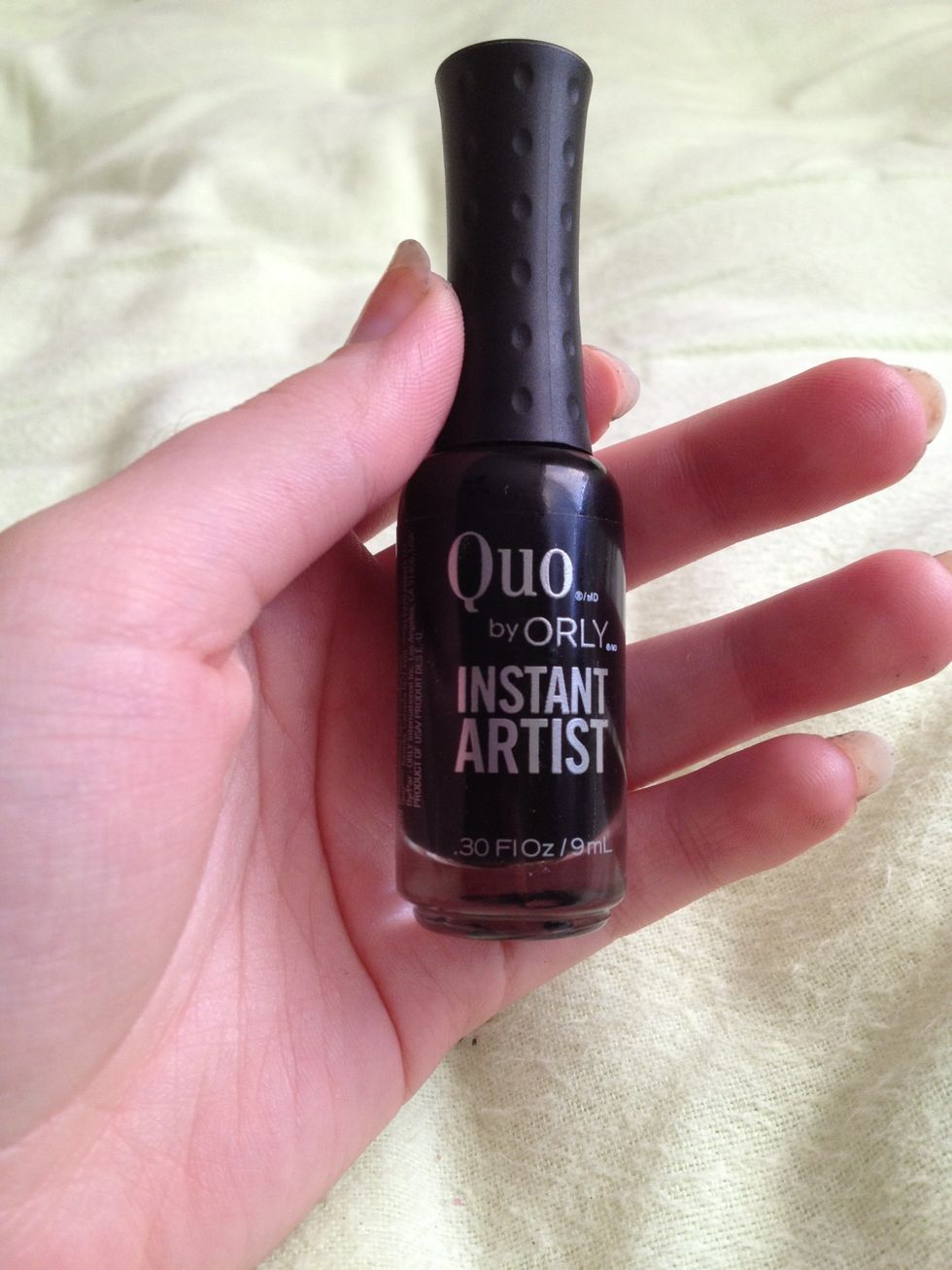 Wait for the base coat to dry and put on one coat of black nail polish.
Voilà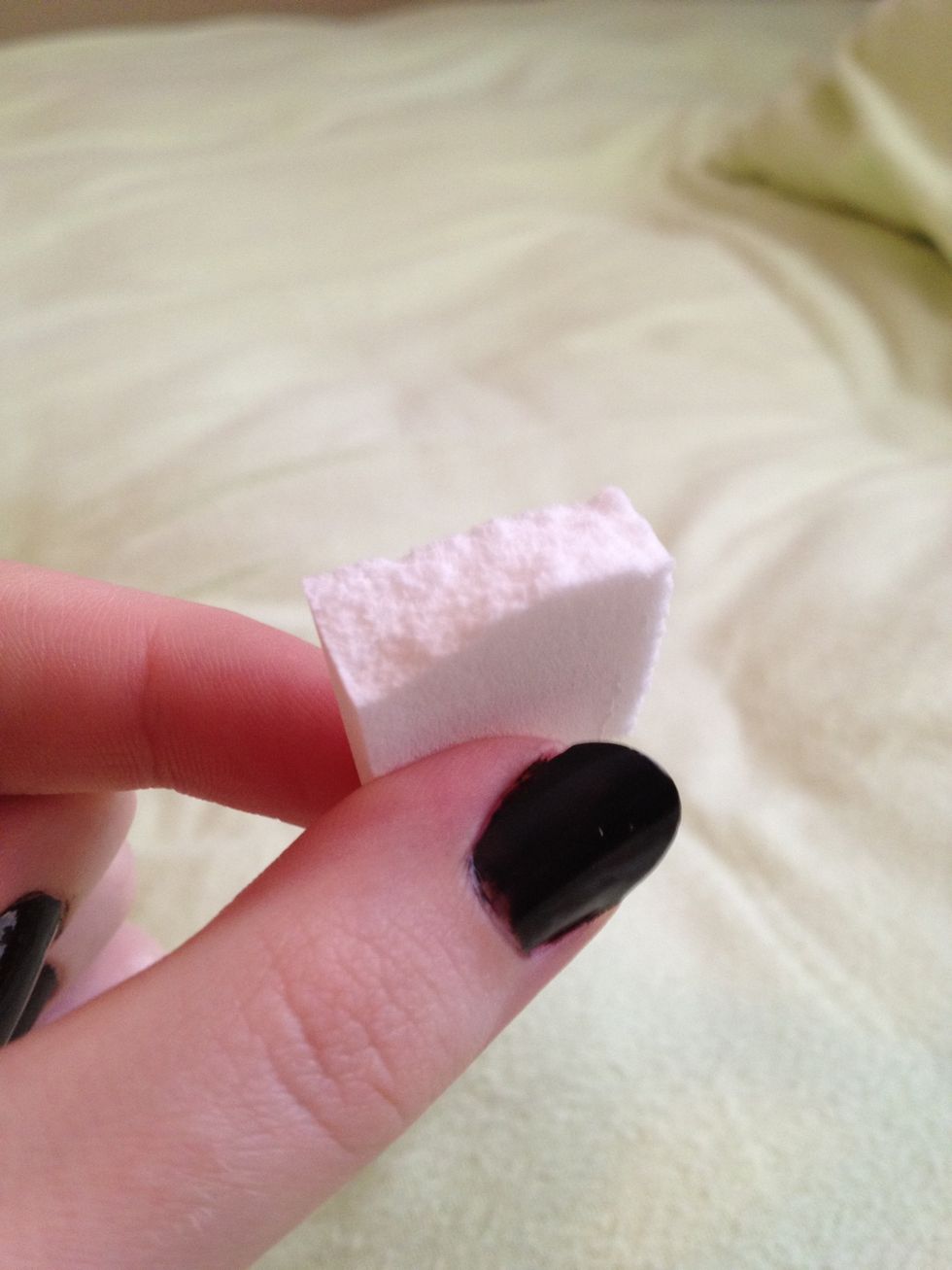 Take a make up sponge and rip it in half (this will help with the texture when you put on the nail polish).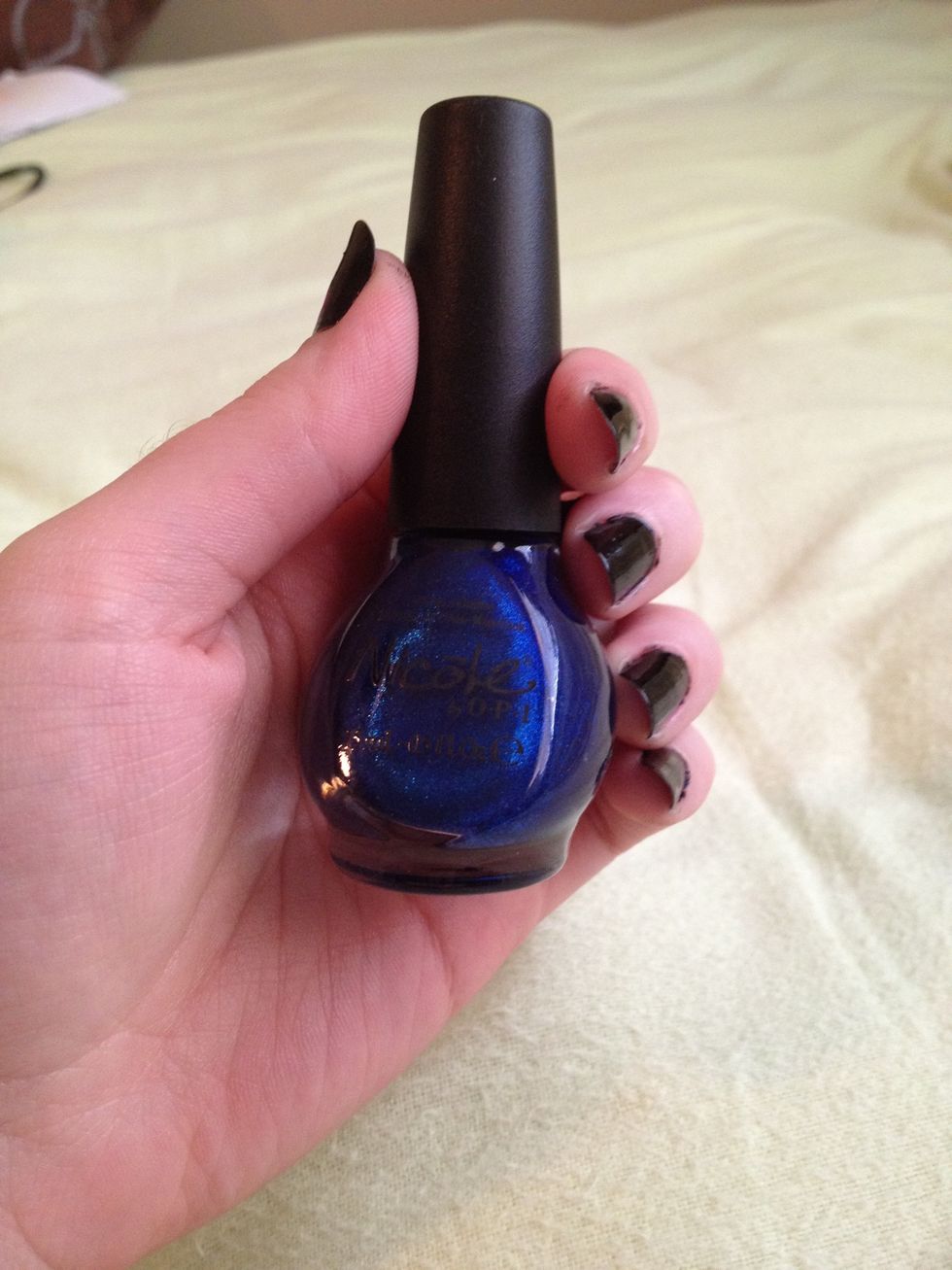 Take your dark blue nail-polish and dab a little bit on the edge of your sponge. Dab the dark blue nail-polish all over each of your nails.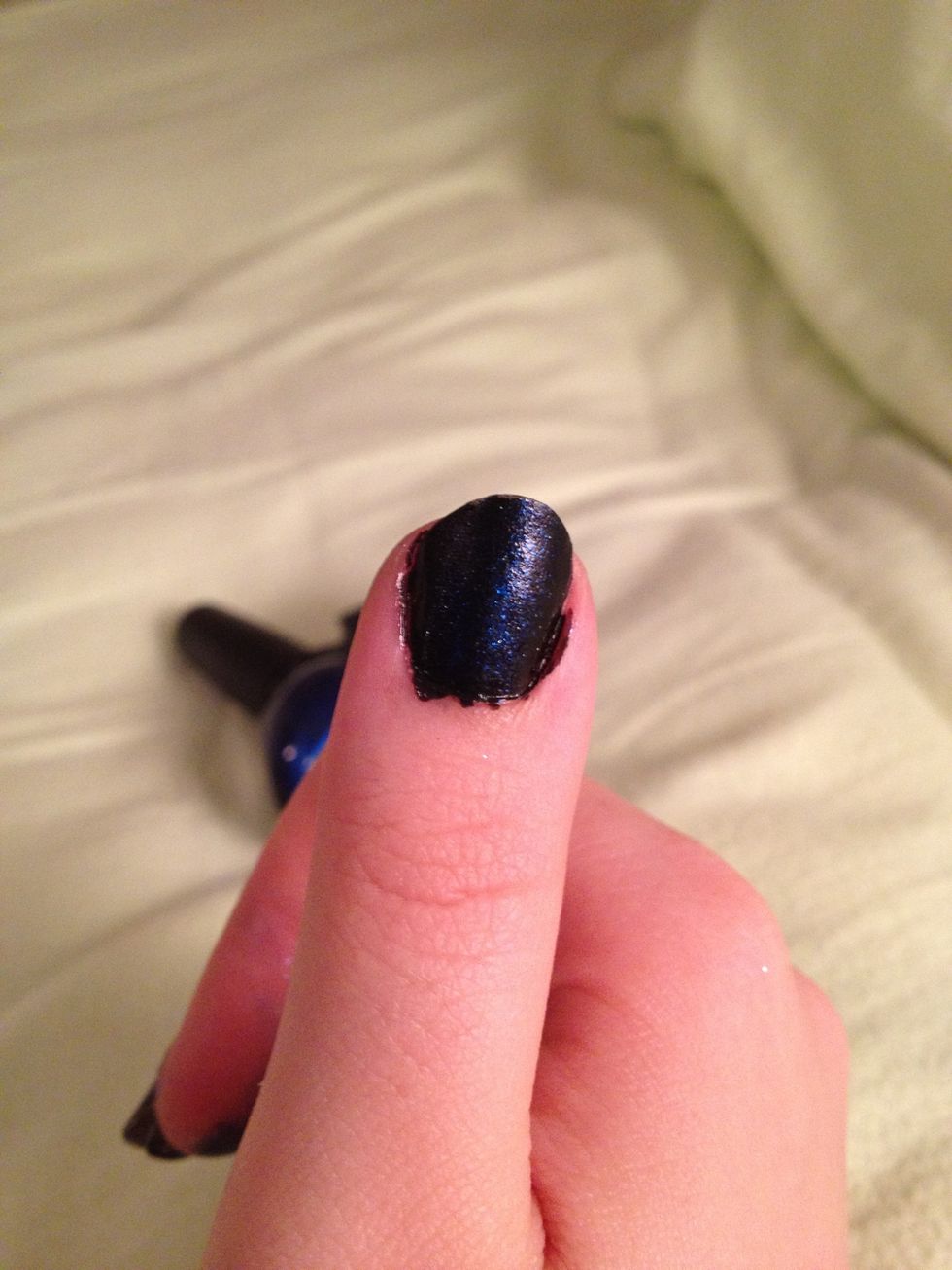 Like this.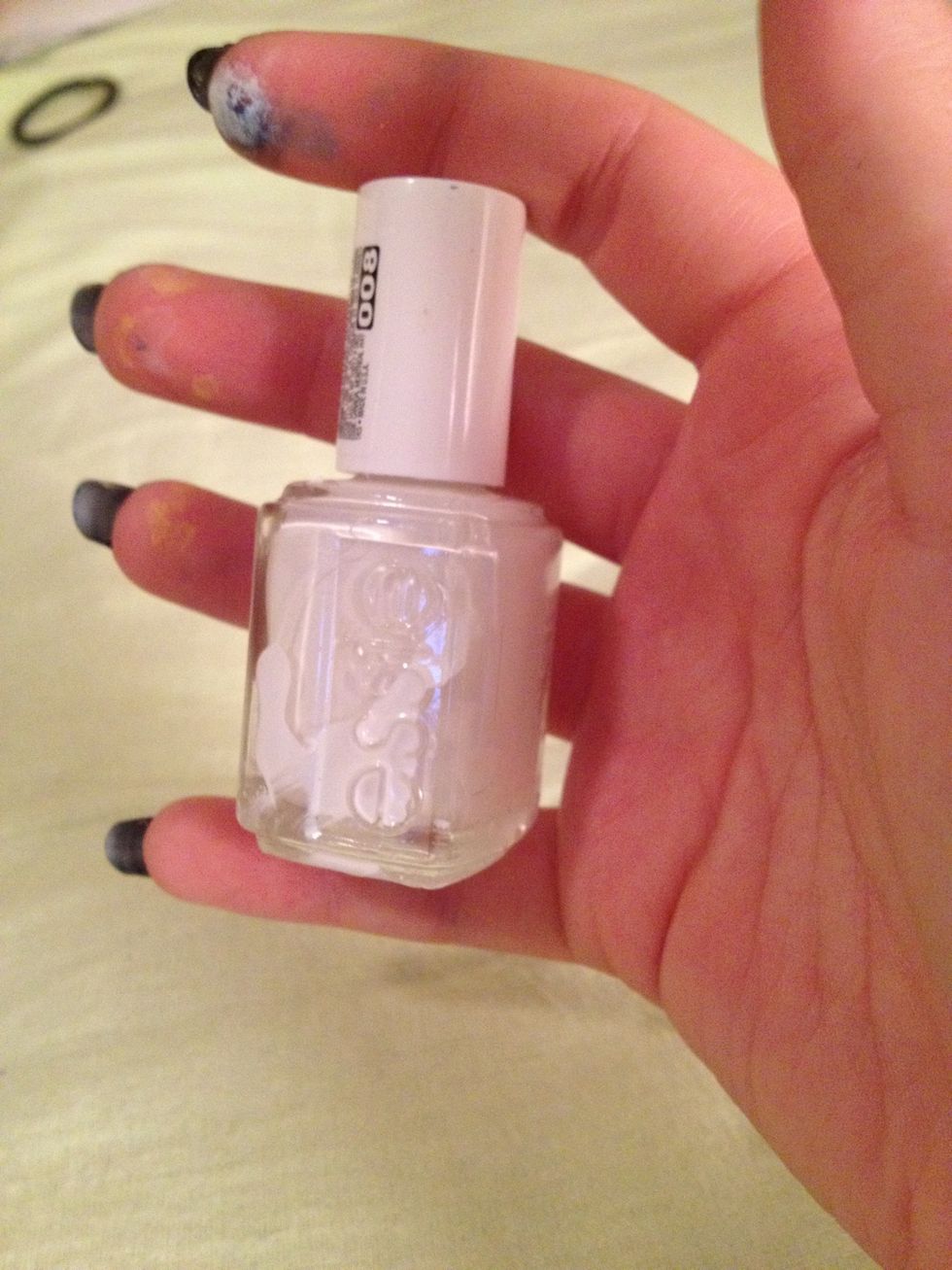 Now take your white nail-polish and dab a diagonal line across each nail.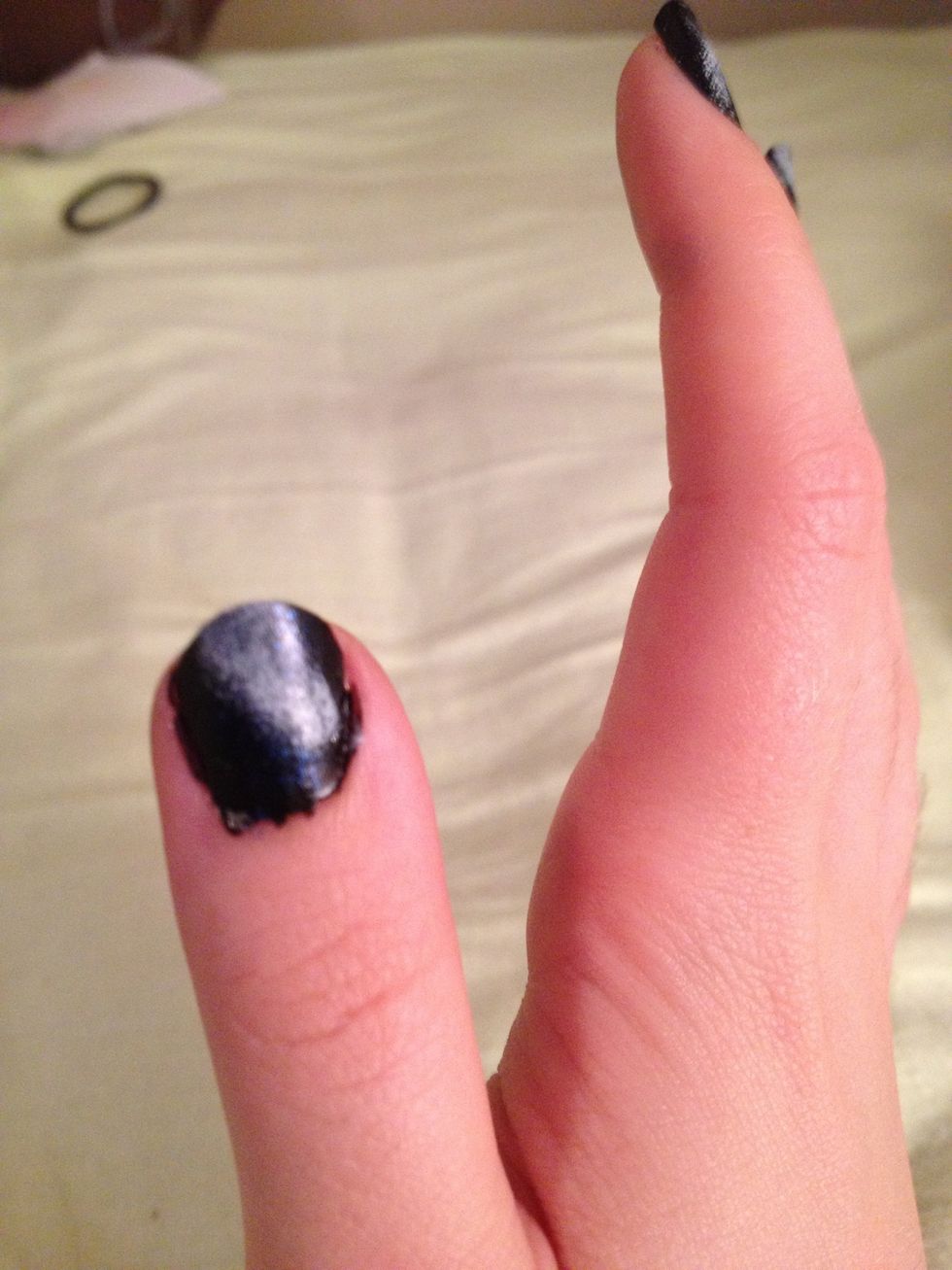 Like so :)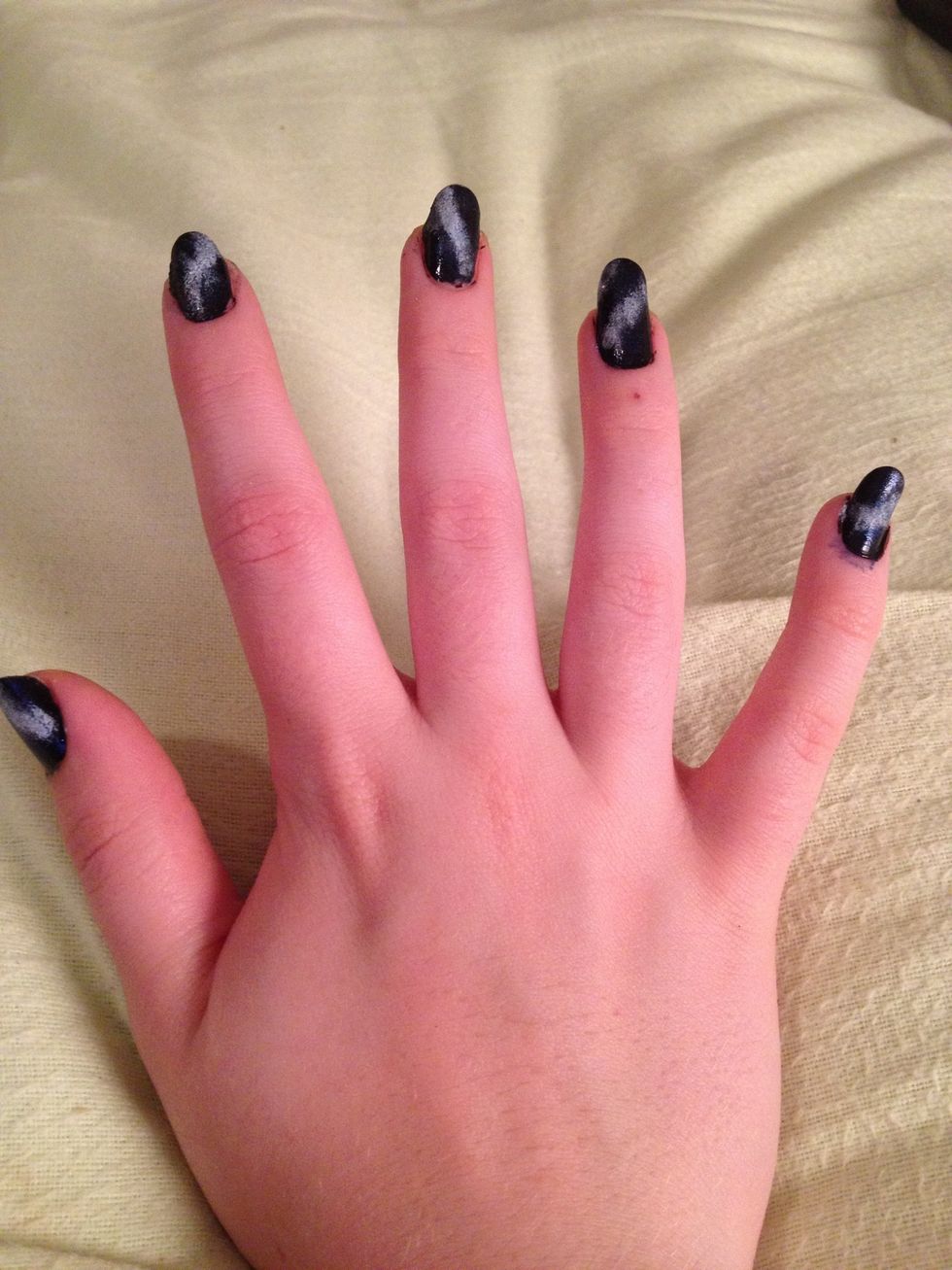 Perfect!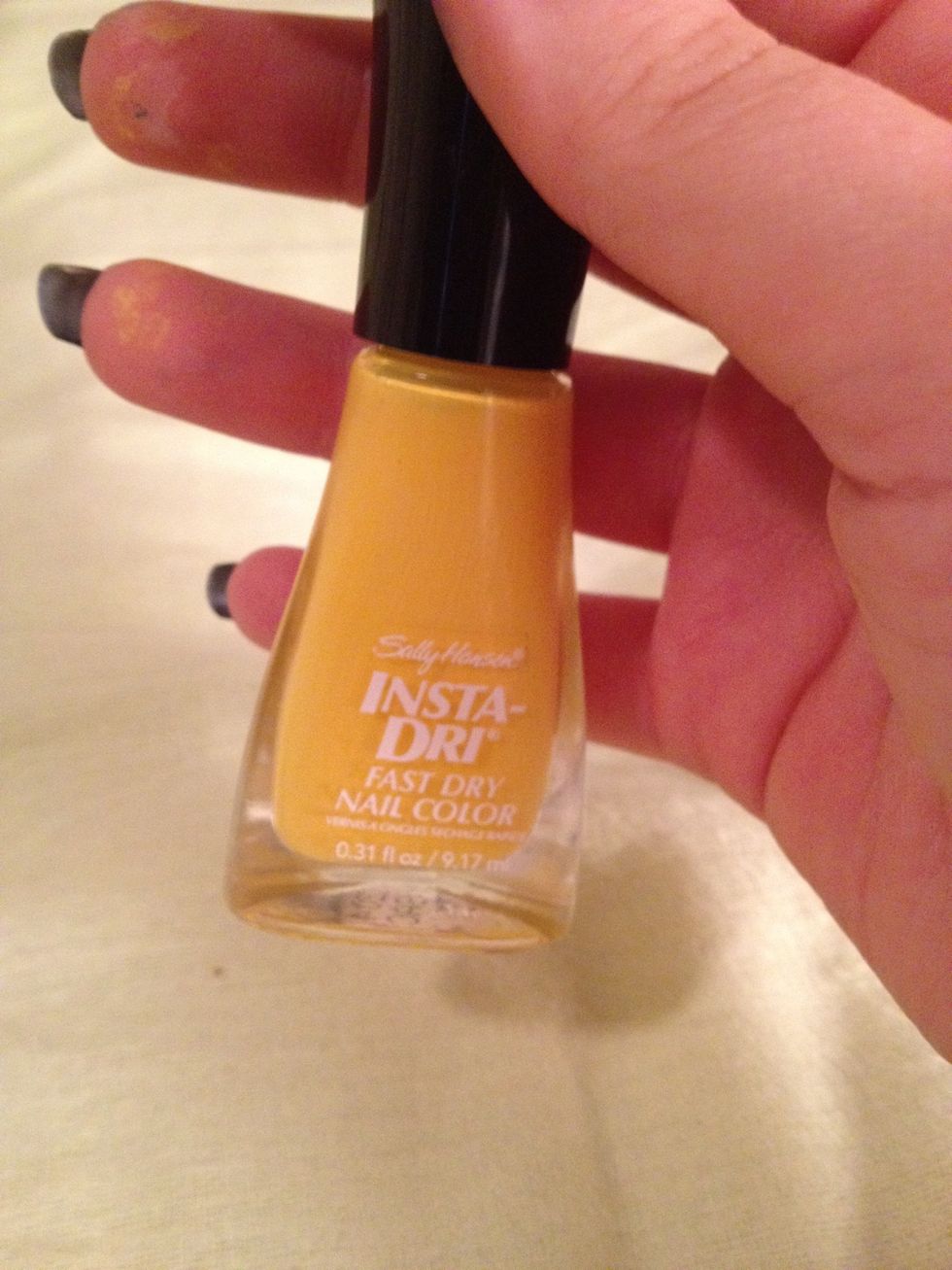 Do the same with the yellow nail-polish but concentrate it in the middle of your white diagonal line. The trick here is to be spontaneous and not uniform.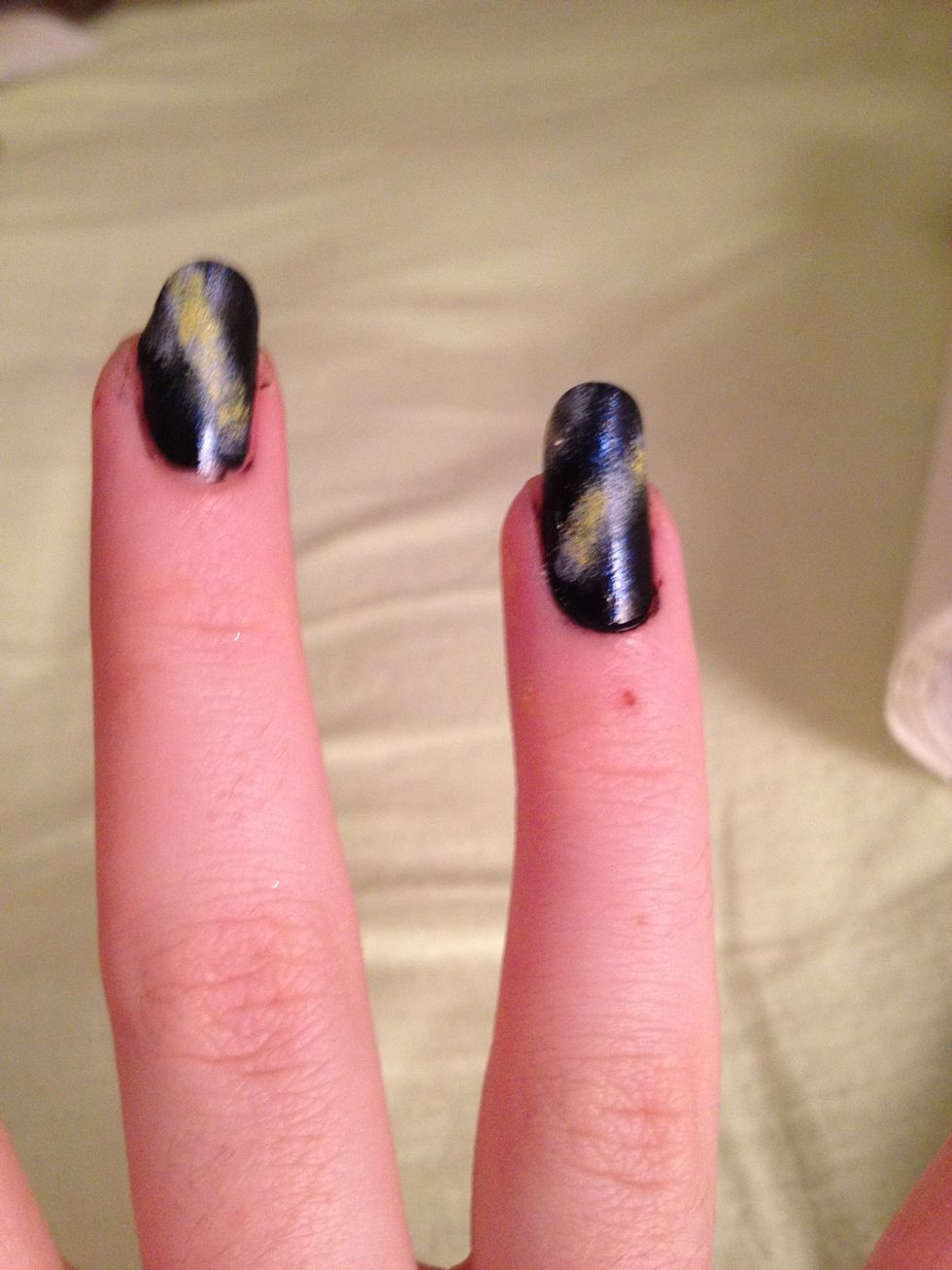 There we go...
Take the purple and dab it on either side of your diagonal line so it blends in more with the darker colors.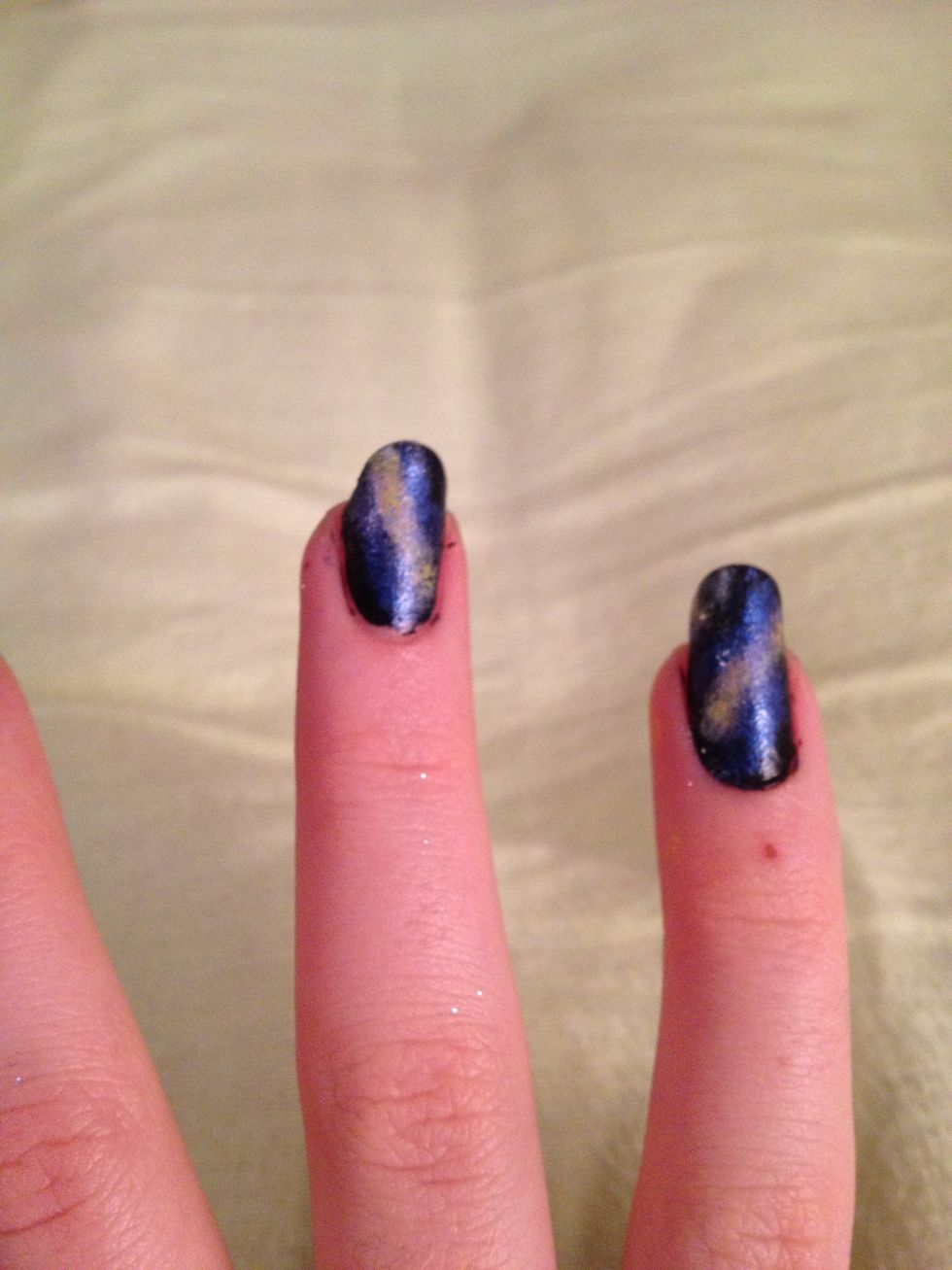 Like this...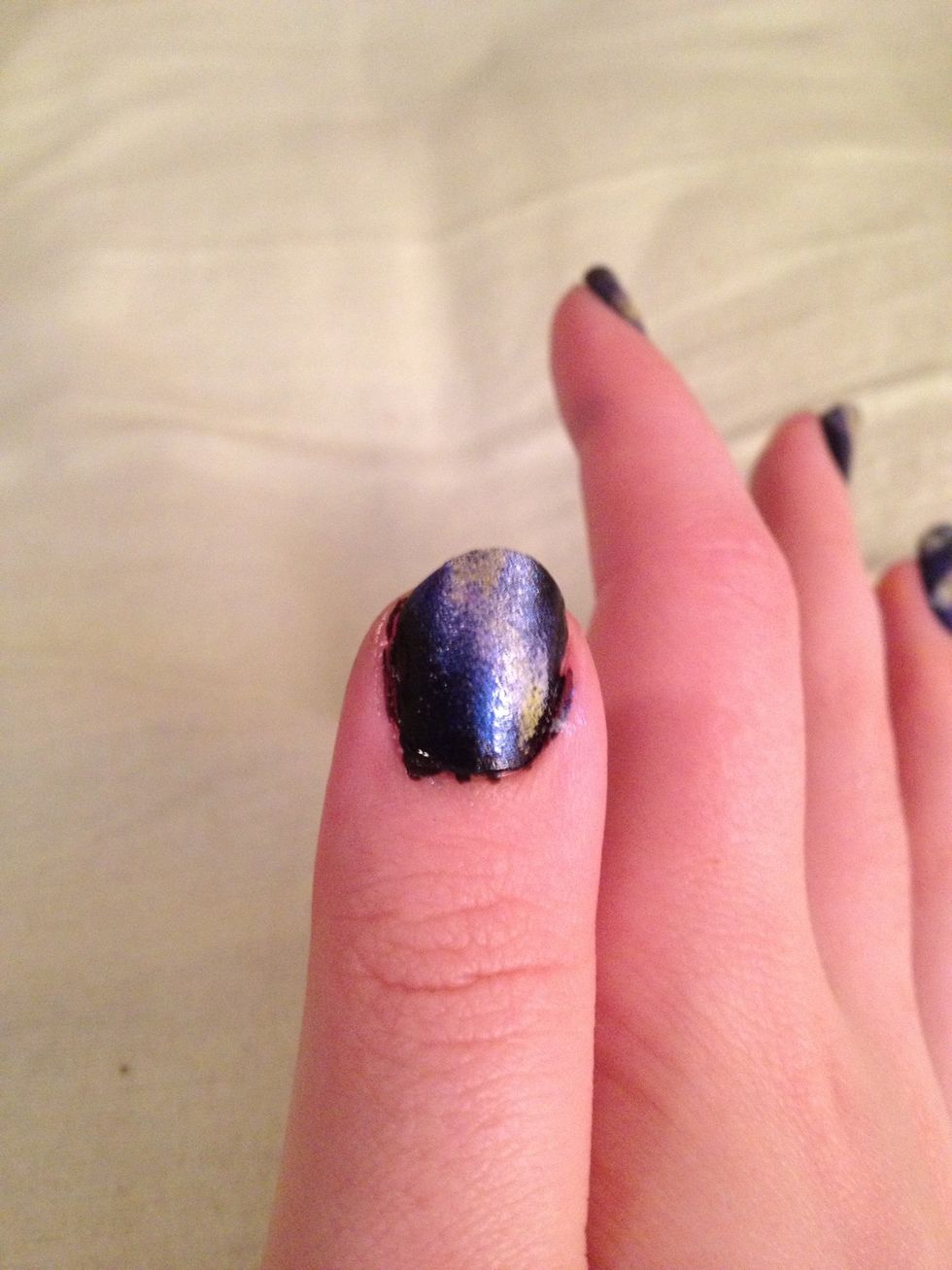 And like this :)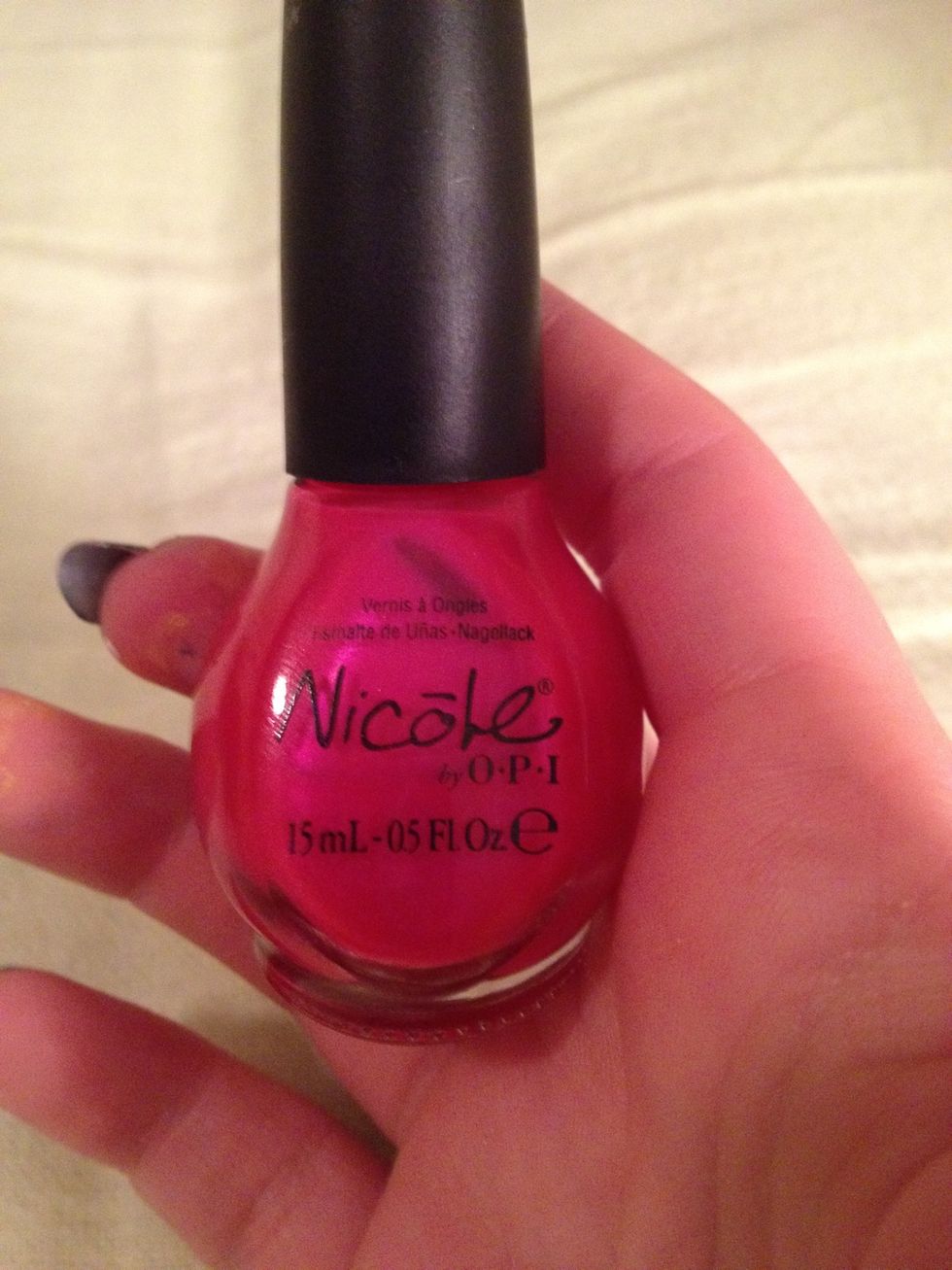 Take the pink and dab it on either side of the line (like with the purple) and a little on the line as well...again, be spontaneous! Make little clusters of pink.
Like that :-)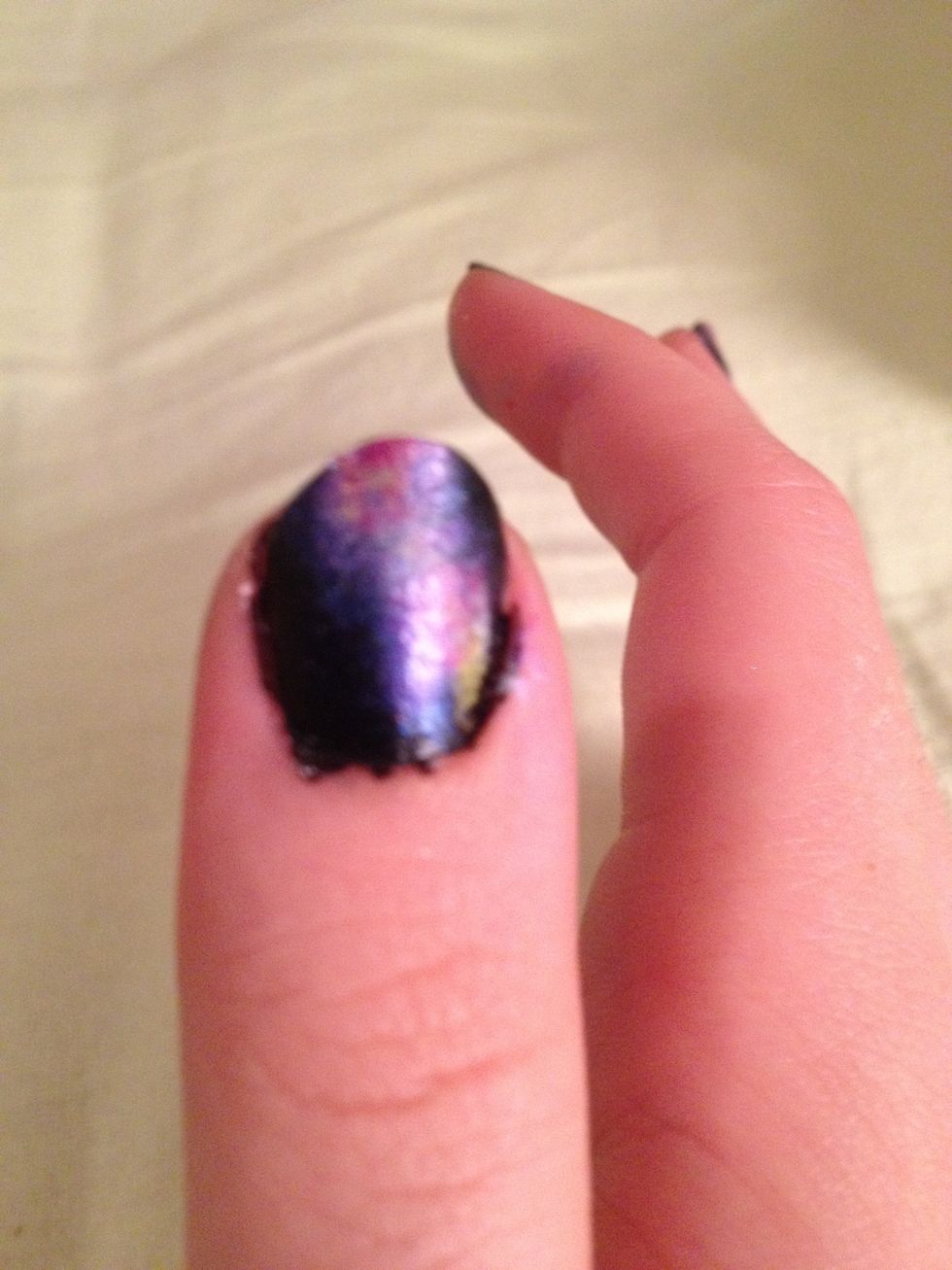 Looking good!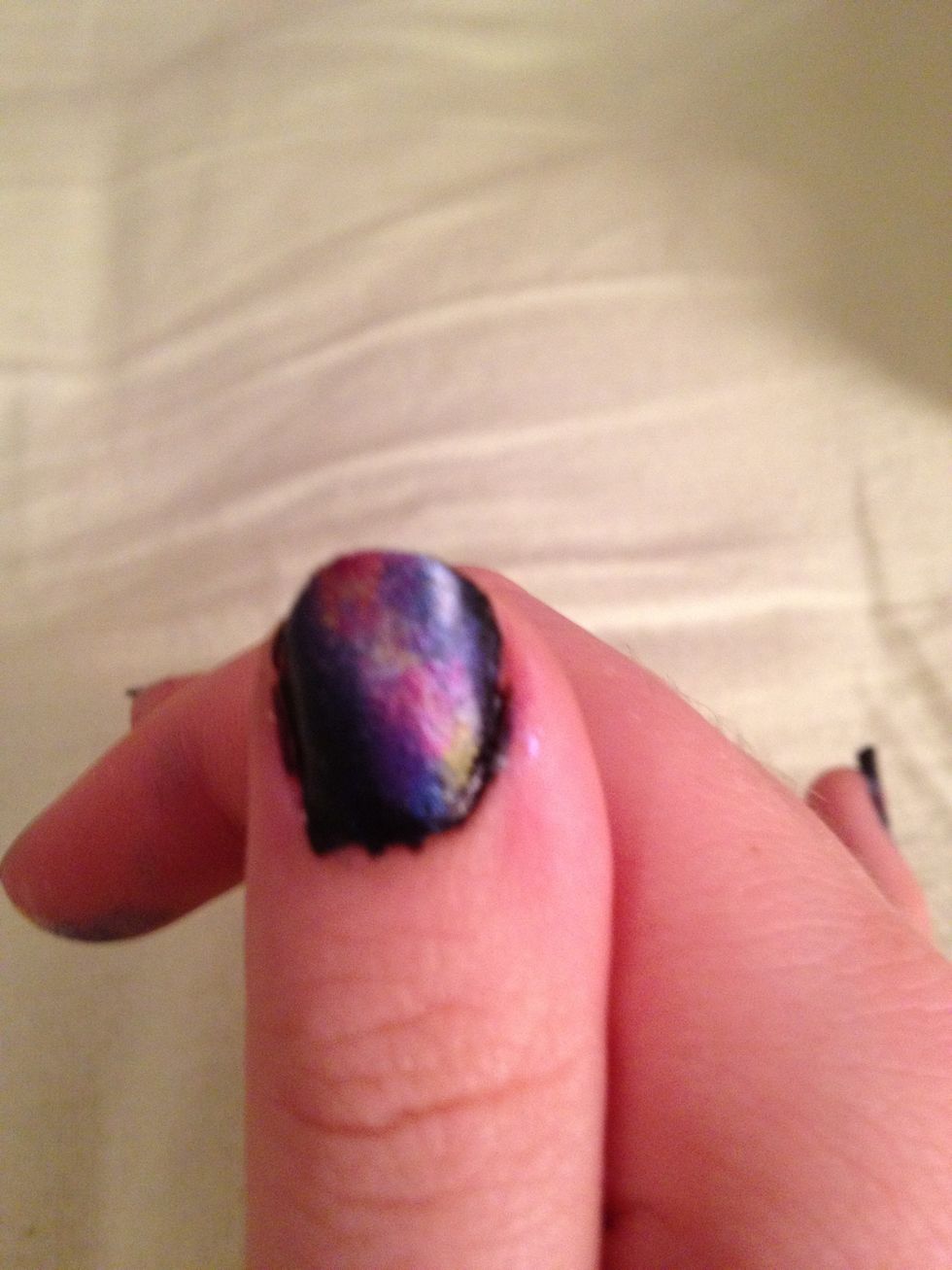 Yup yup yup this is working out! This is the first time I do this folks lol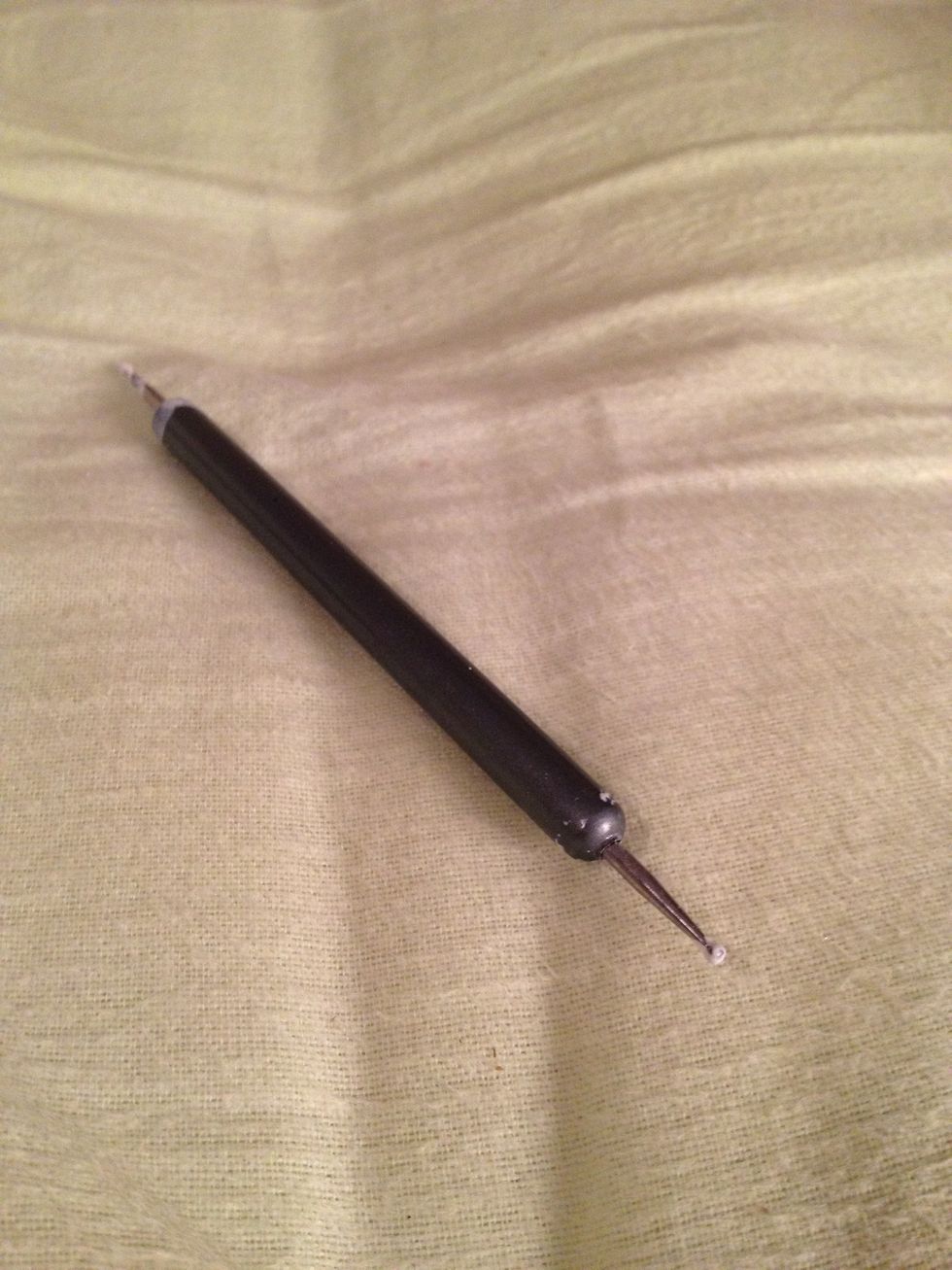 If you have a dotting tool, use it to make little stars with your white nail-polish. If you don't have one, the end of a pen or even a toothpick will work just fine.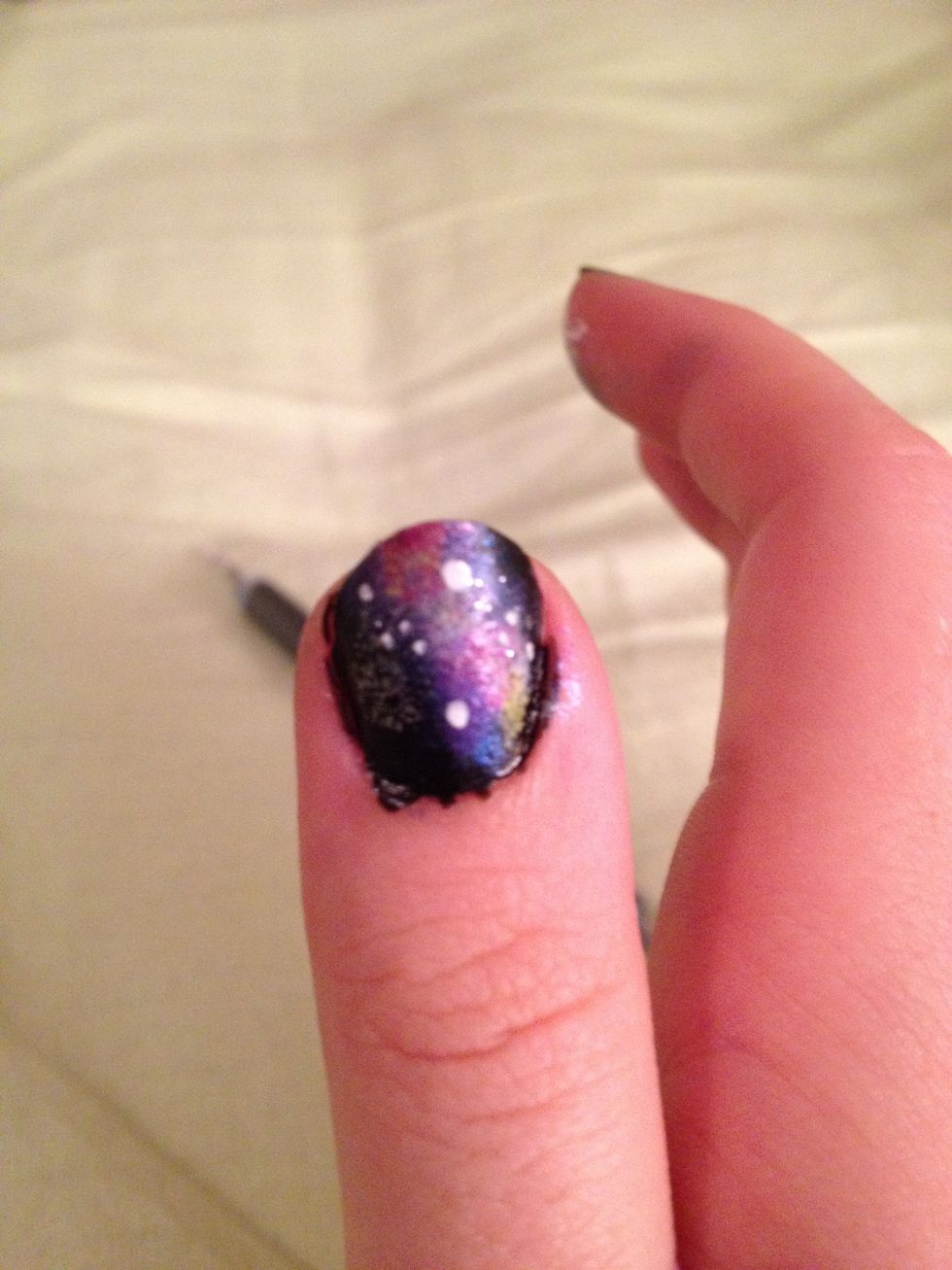 Nice!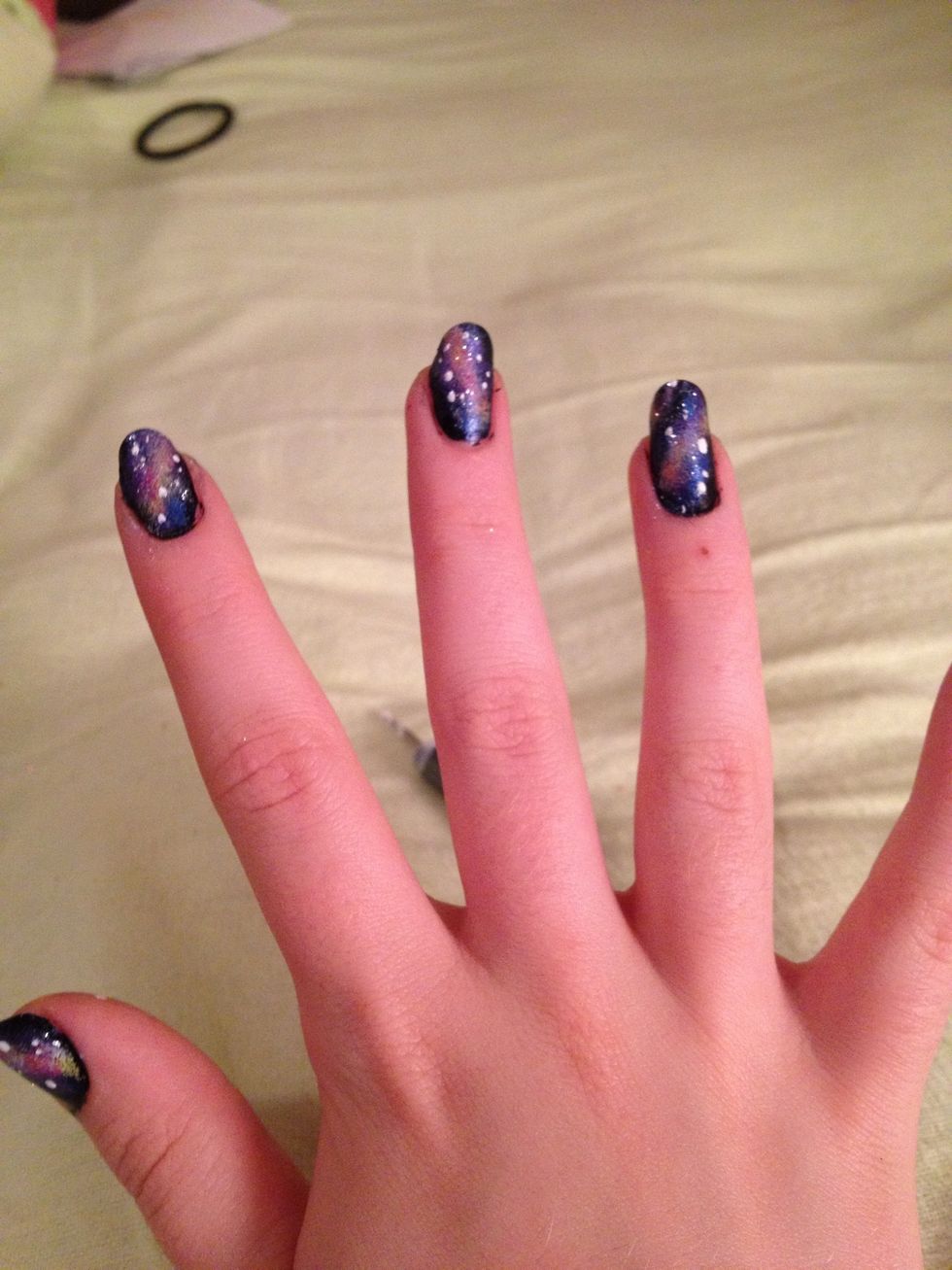 It should look a little bit like this...if not go back to step one and try...nah I'm just joking I'm sure it's perfect! Because this is so spontaneous it will look different every time :)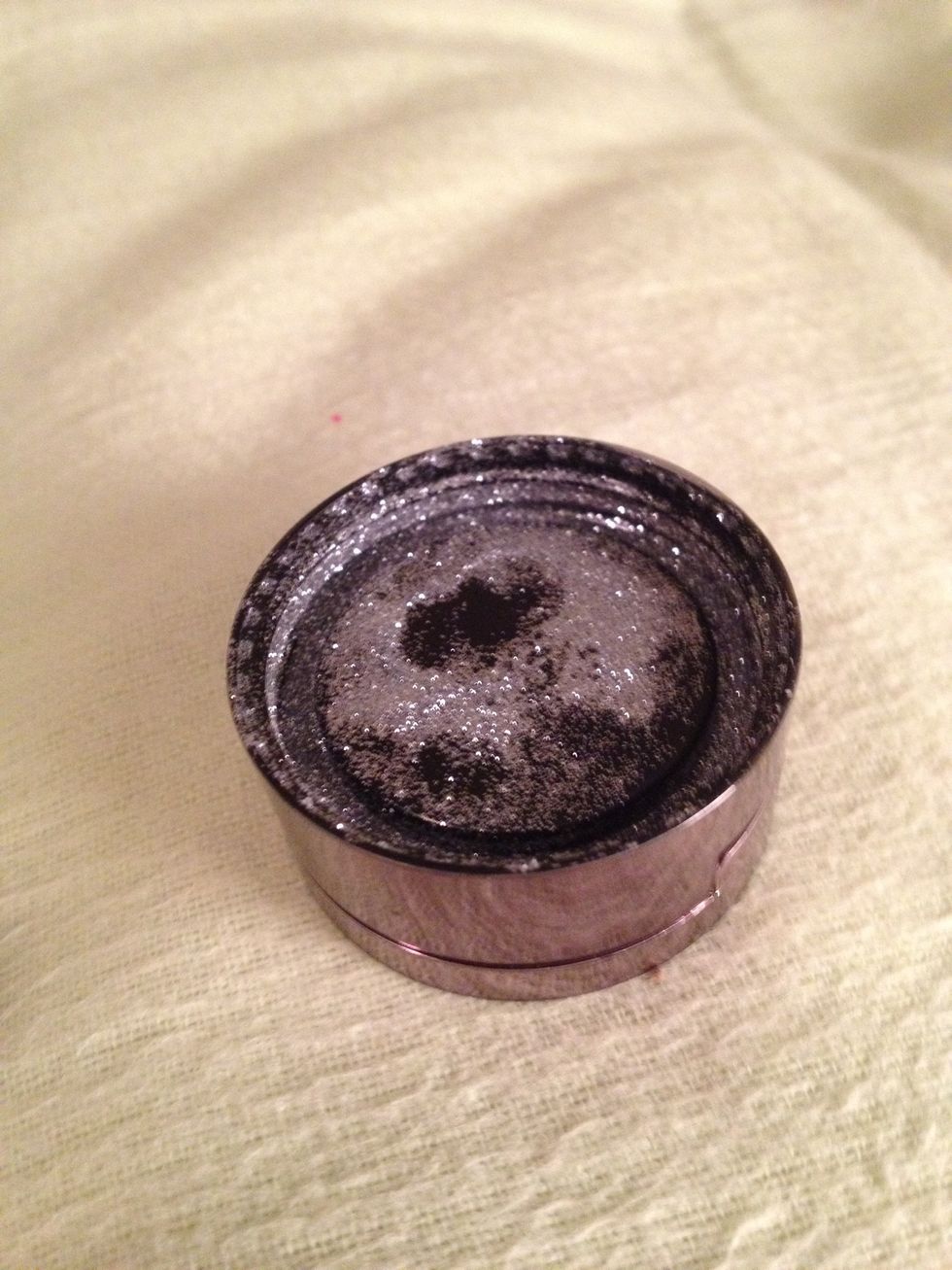 Now take a little bit of glitter and dab a little bit on your nails with the tips of your fingers. This step is optional but a like glitter :-)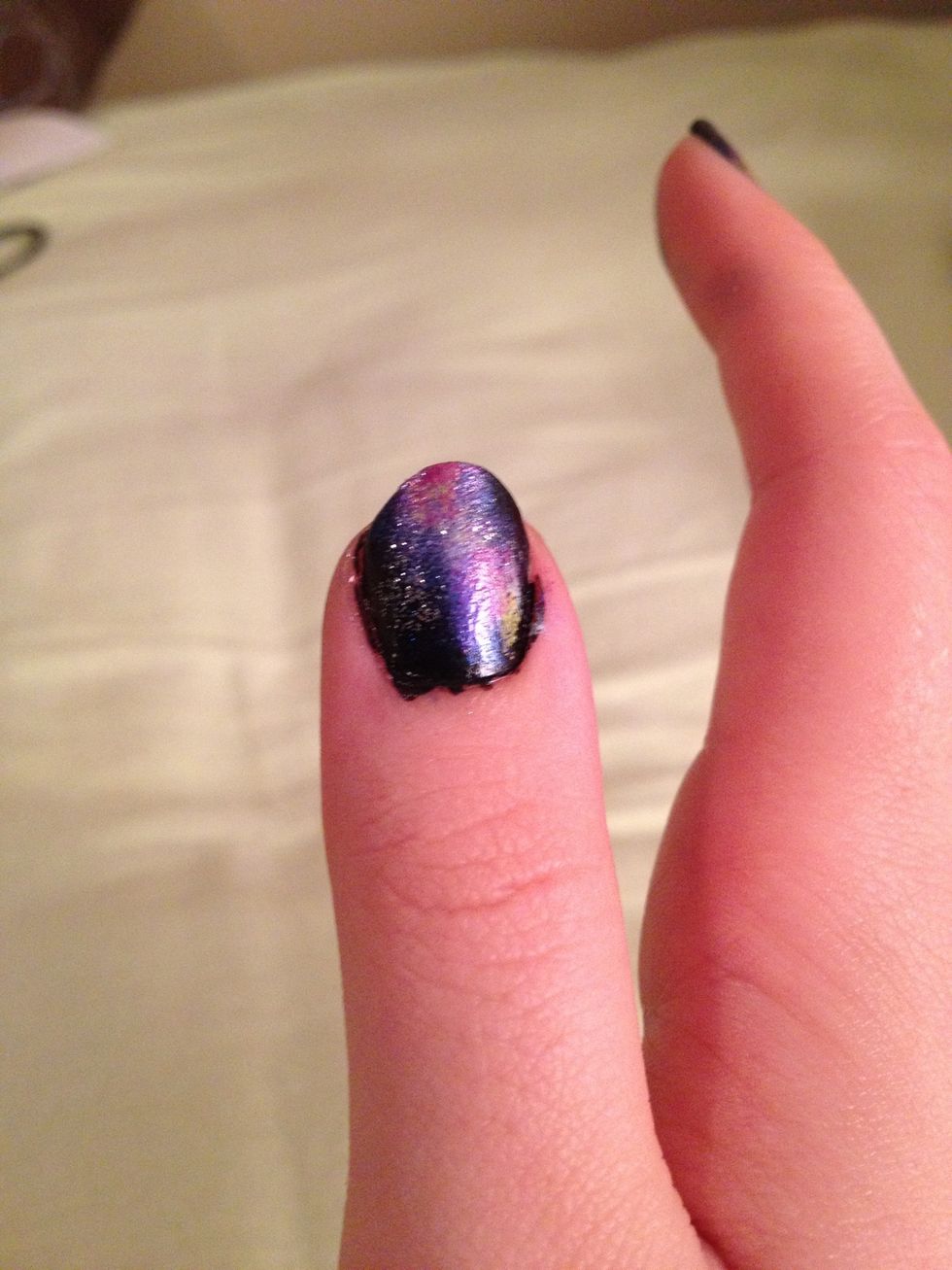 Voilà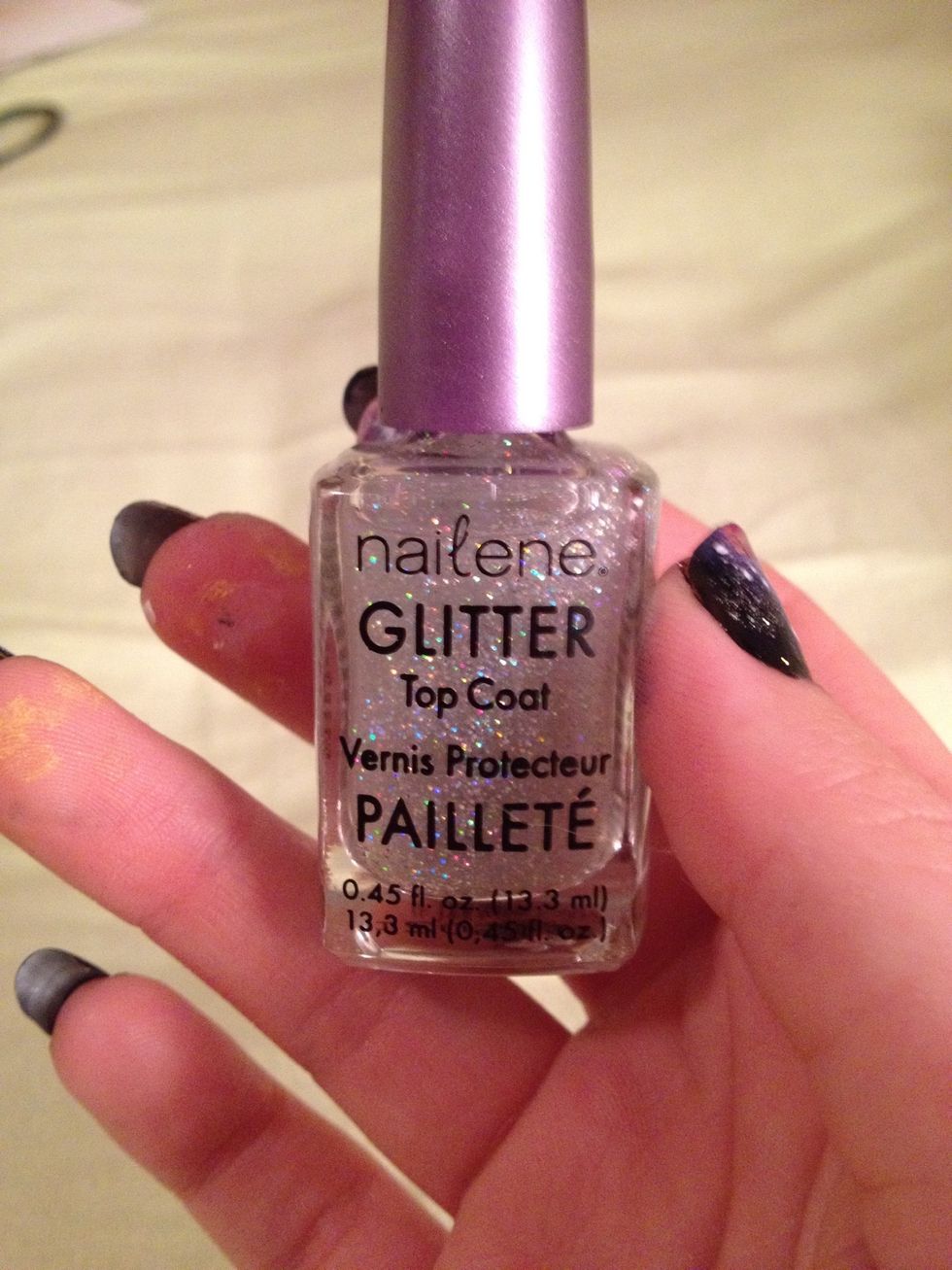 Use a glitter top coat to add the illusion of more stars.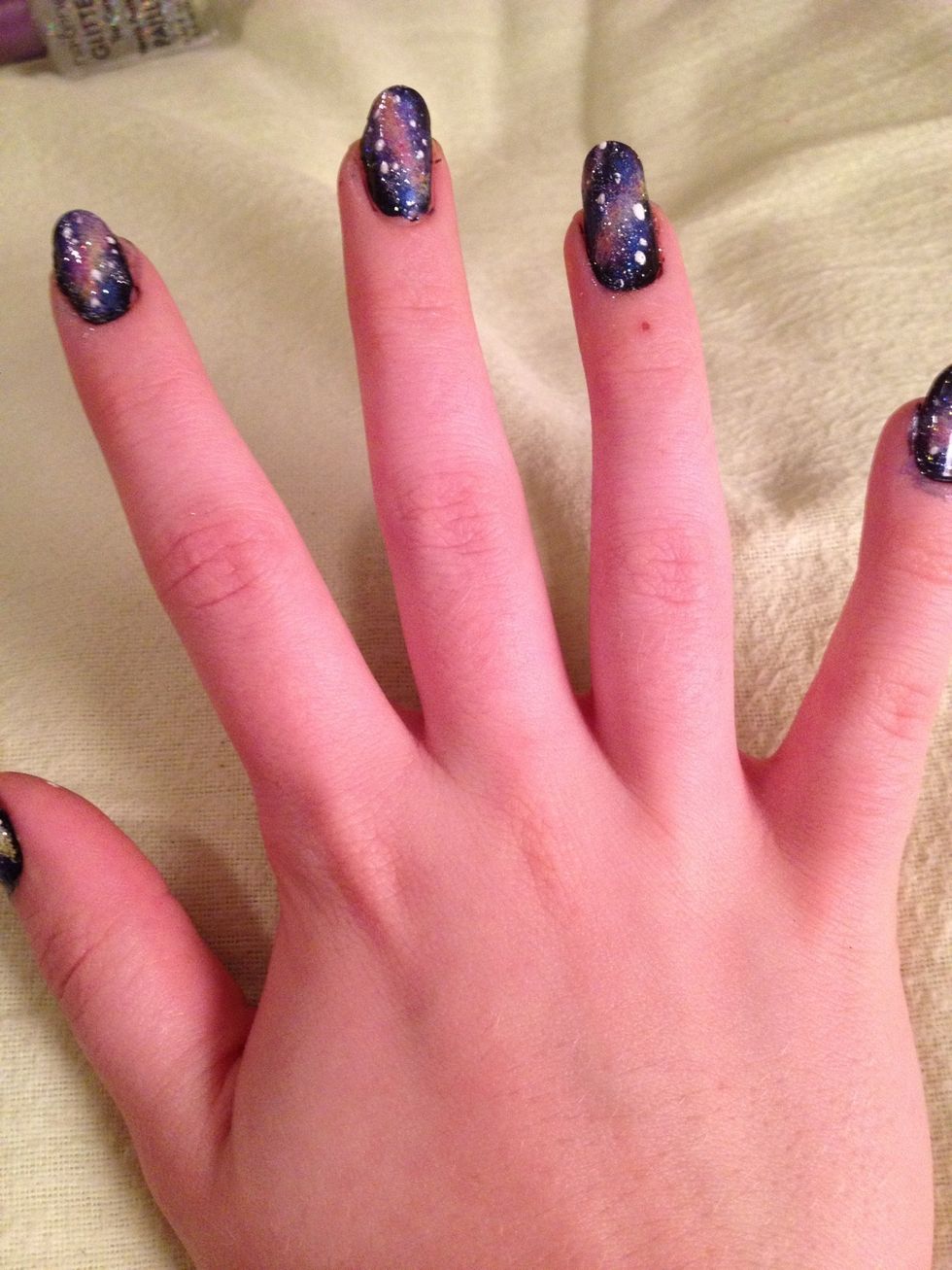 You are done!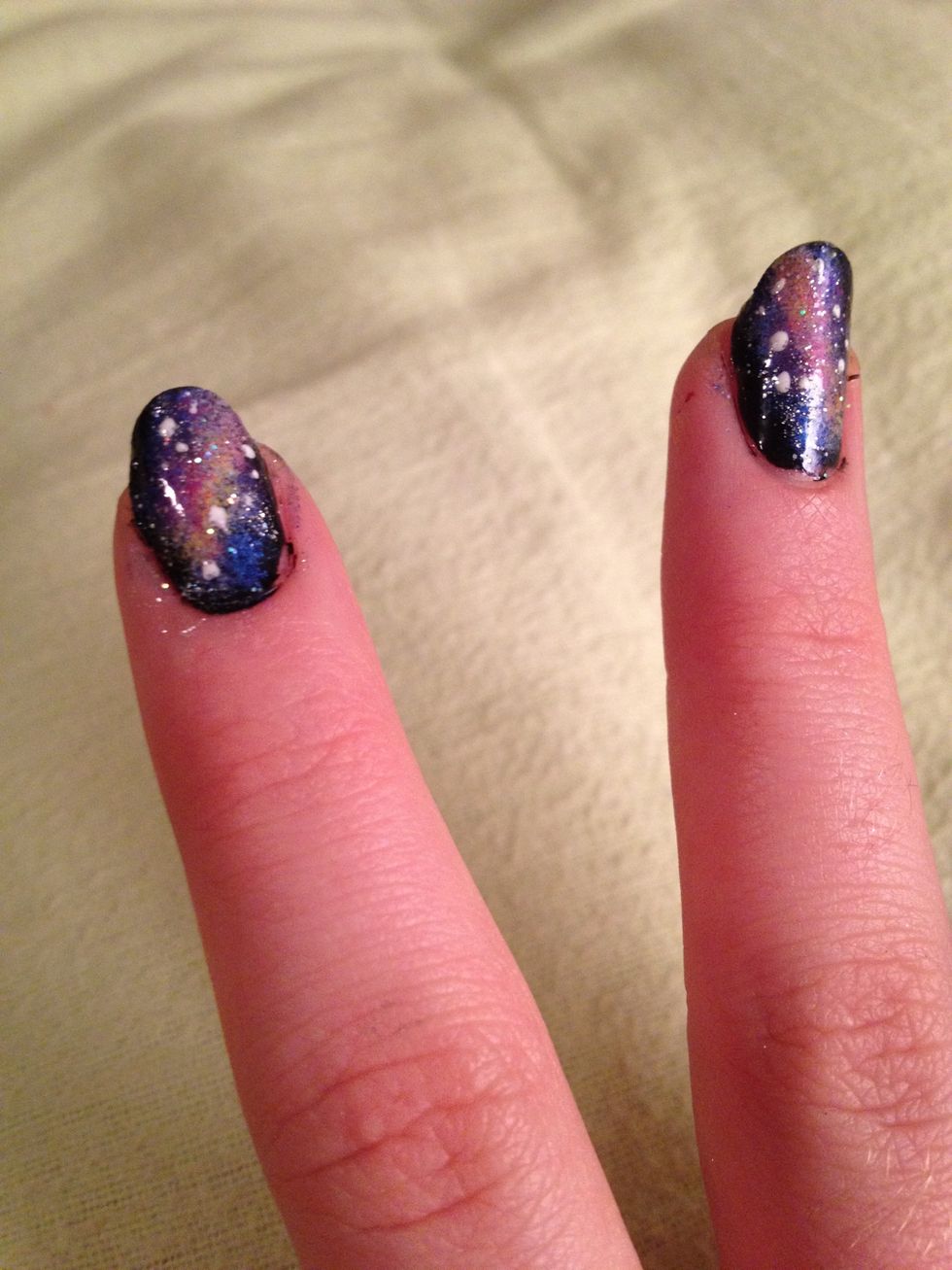 Ok now time to watch stargate, Firefly, and maybe a little bit of star wars ;) hope you enjoyed this :) I know I did but I have quite a mess to clean up...:P
The creator of this guide has not included tools