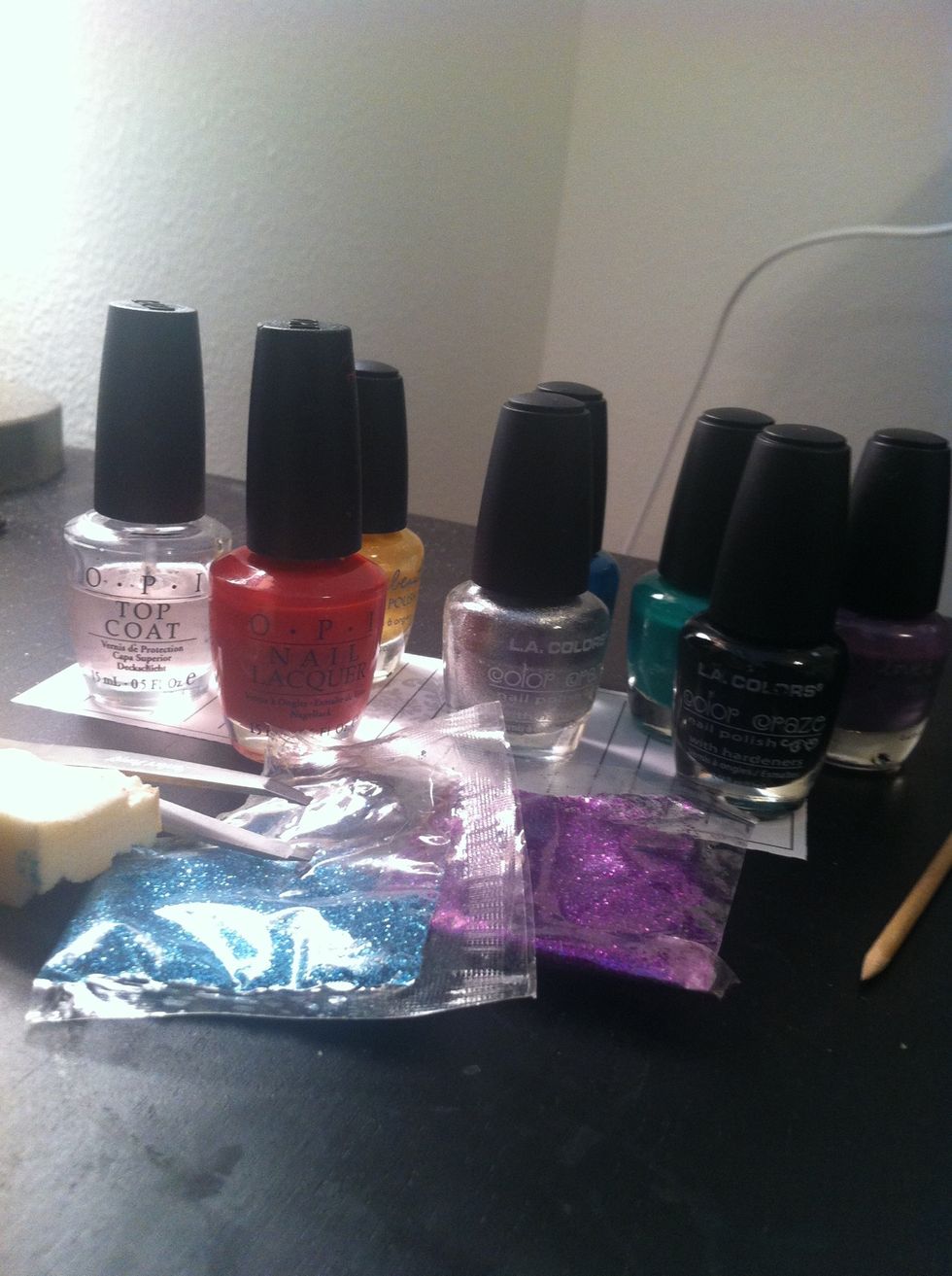 Gather your supplies💅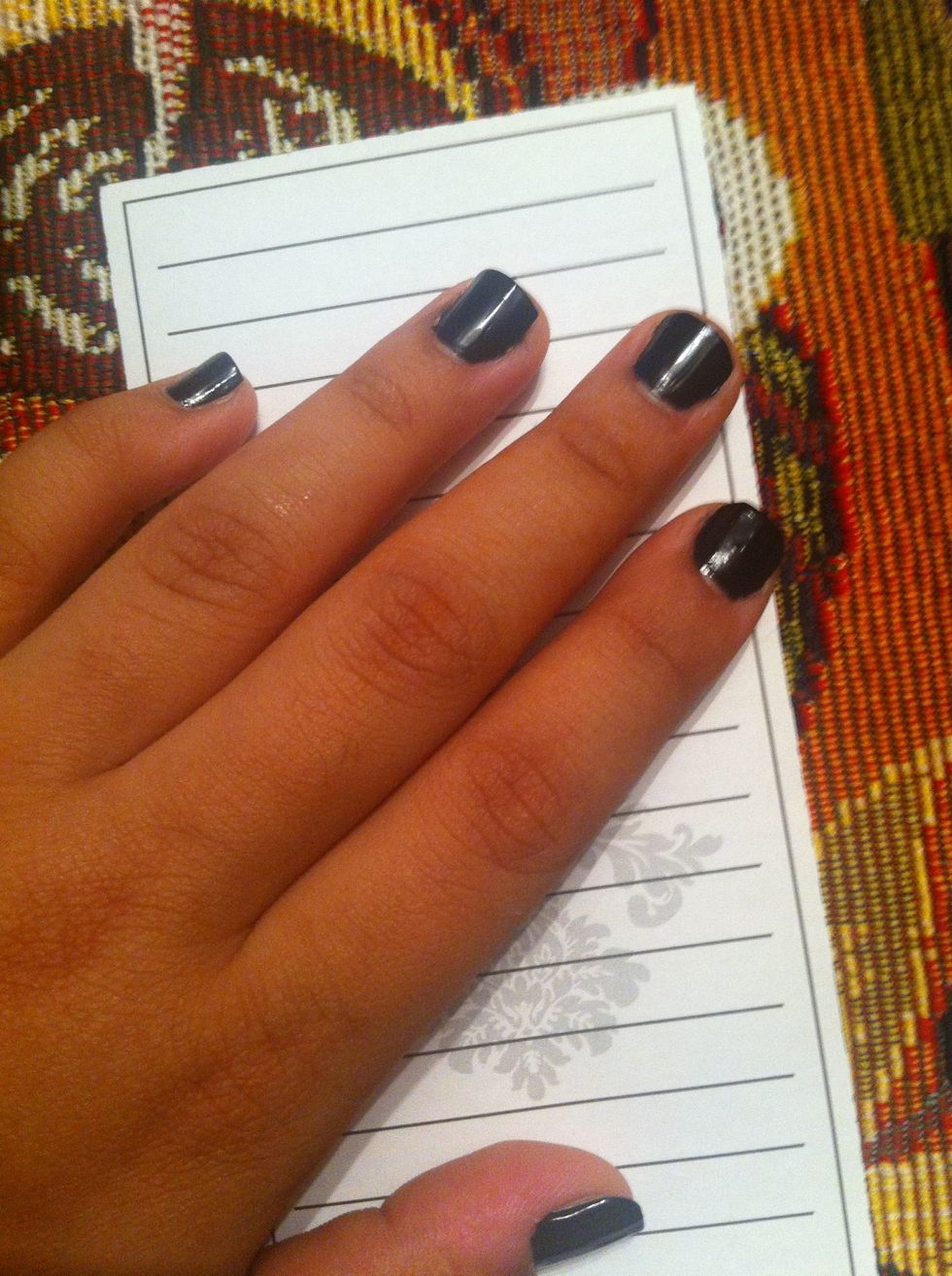 Start out by painting your nails black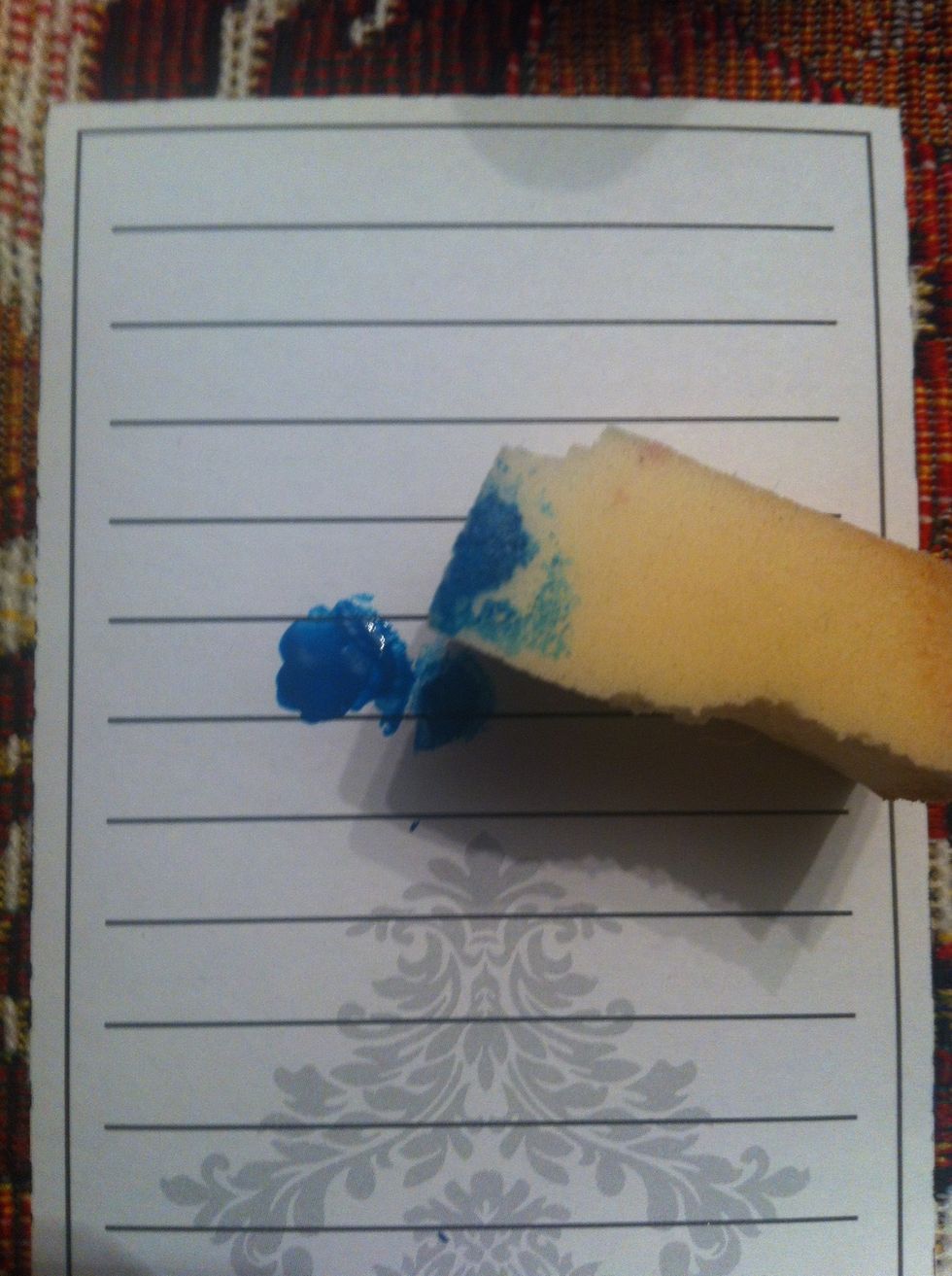 Use the makeup sponge and slowly dab the blue color onto it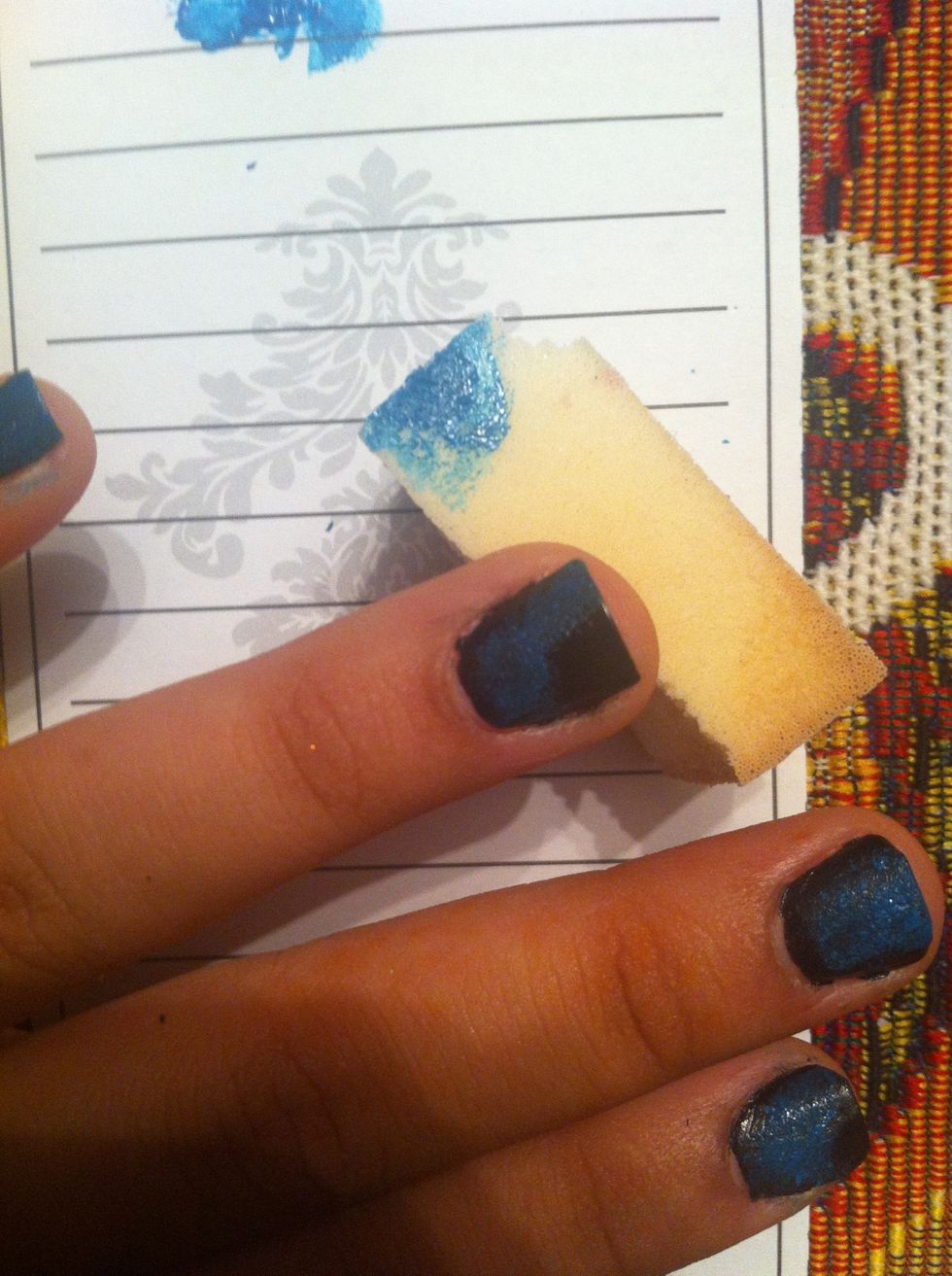 Then pat it onto your nails in different patterns like in an actual galaxy:)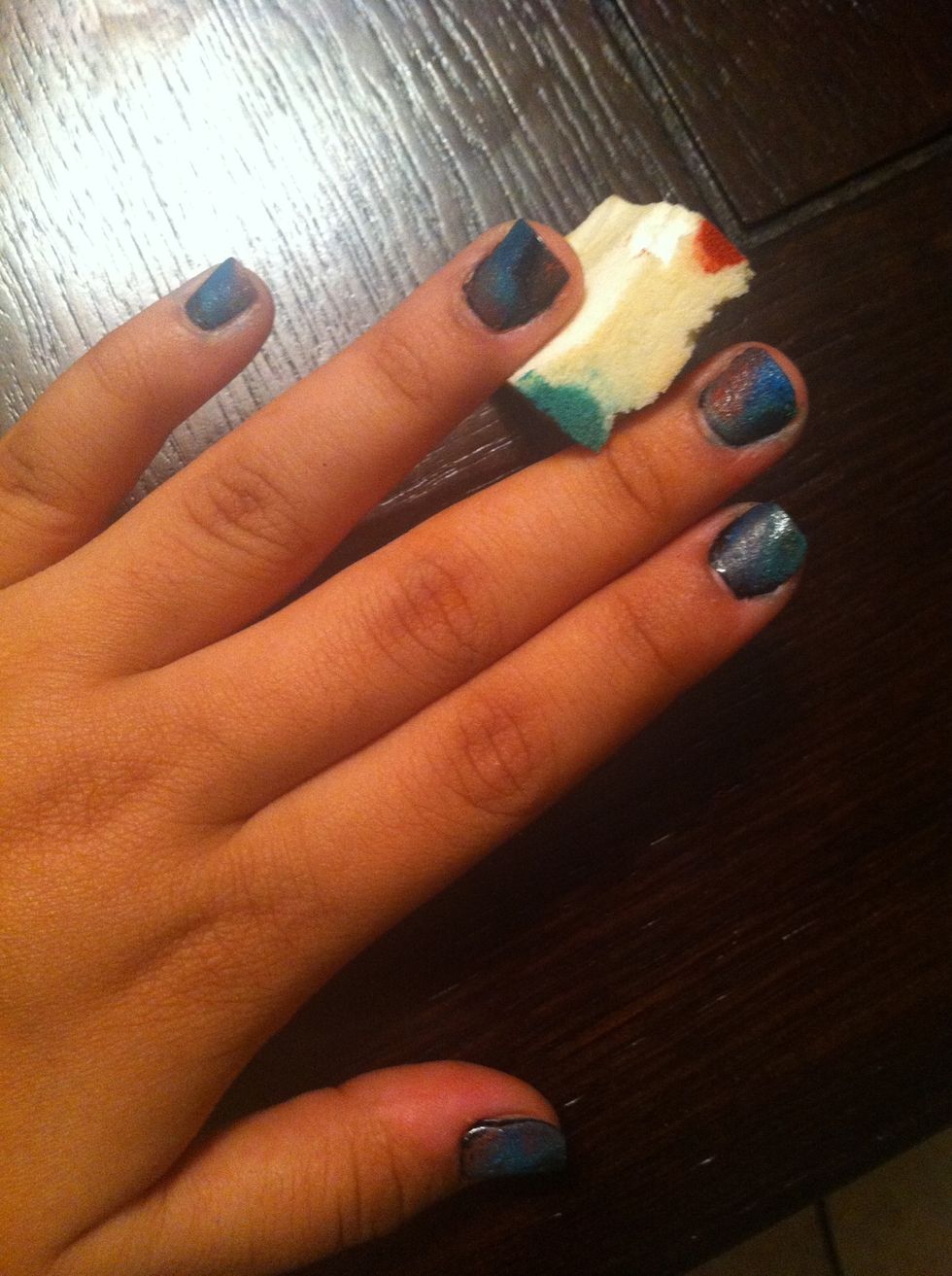 Do the same with the other colors such as pink and green and blend them. BLENDING IS THE MOST IMPORTANT PART!!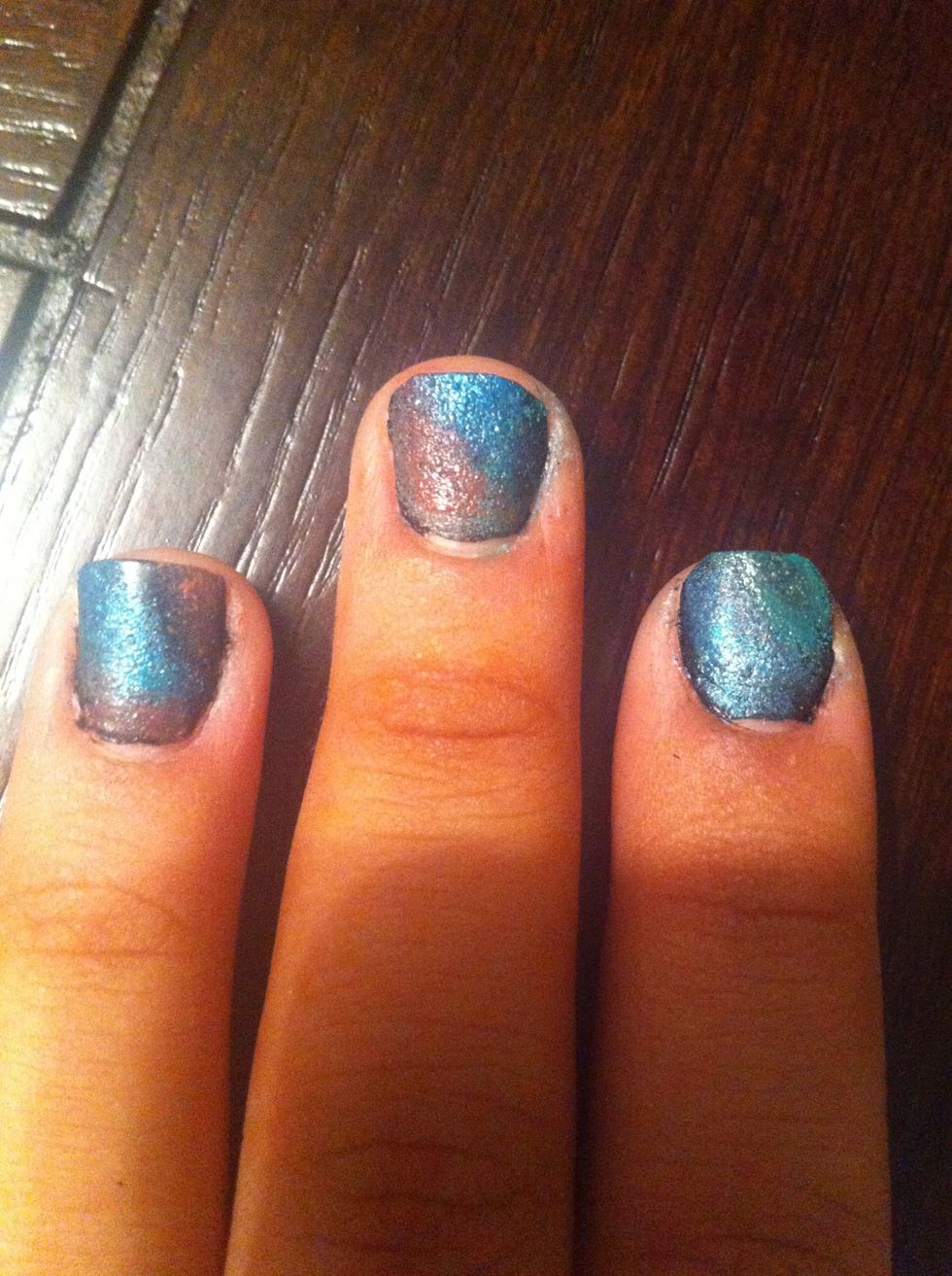 They dont have to look the same because obviously, star clusters and nebulas are scattered all over the place, so dont worry about it!!(: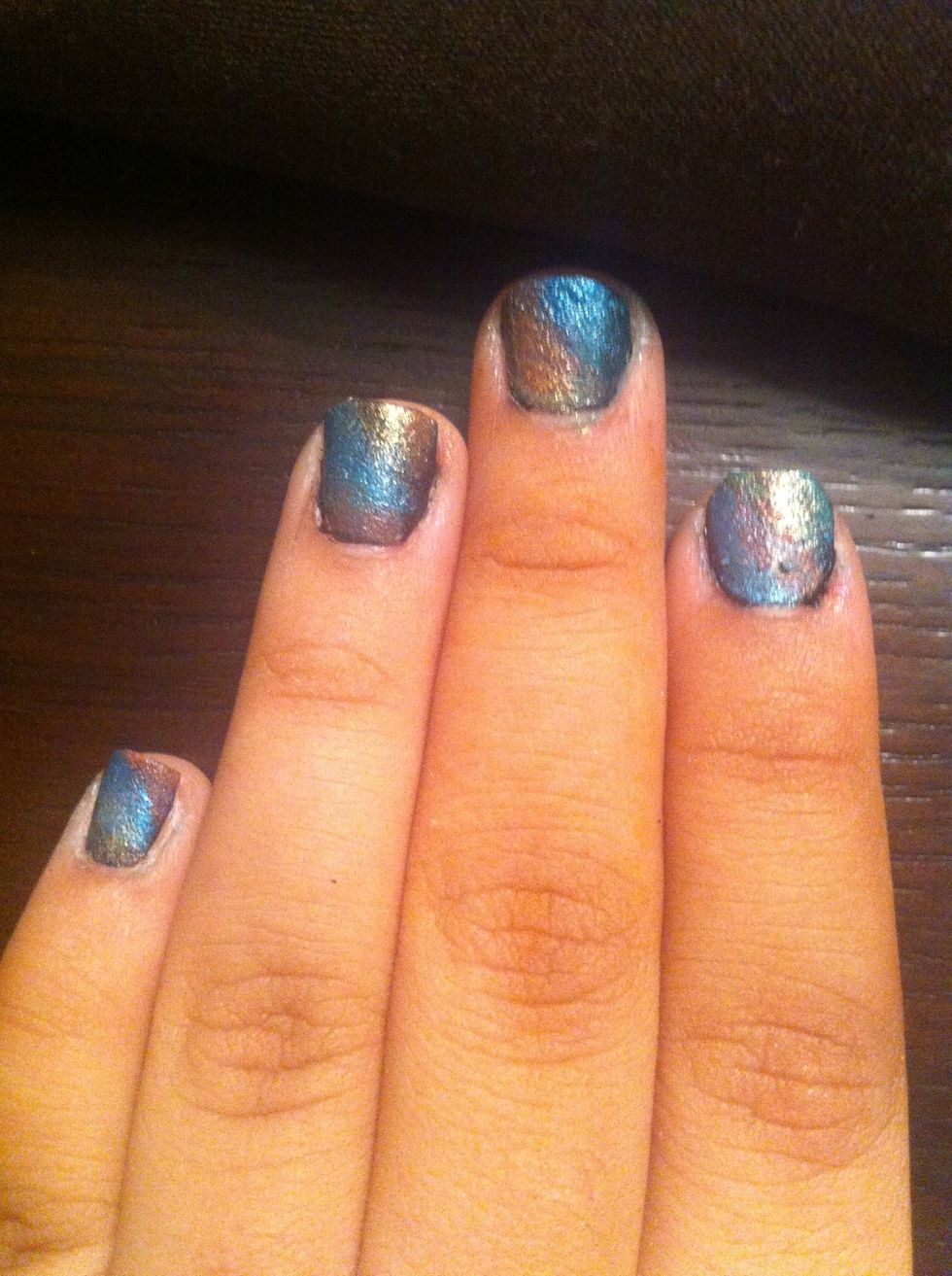 You can add touches of the gold to add shimmer like stars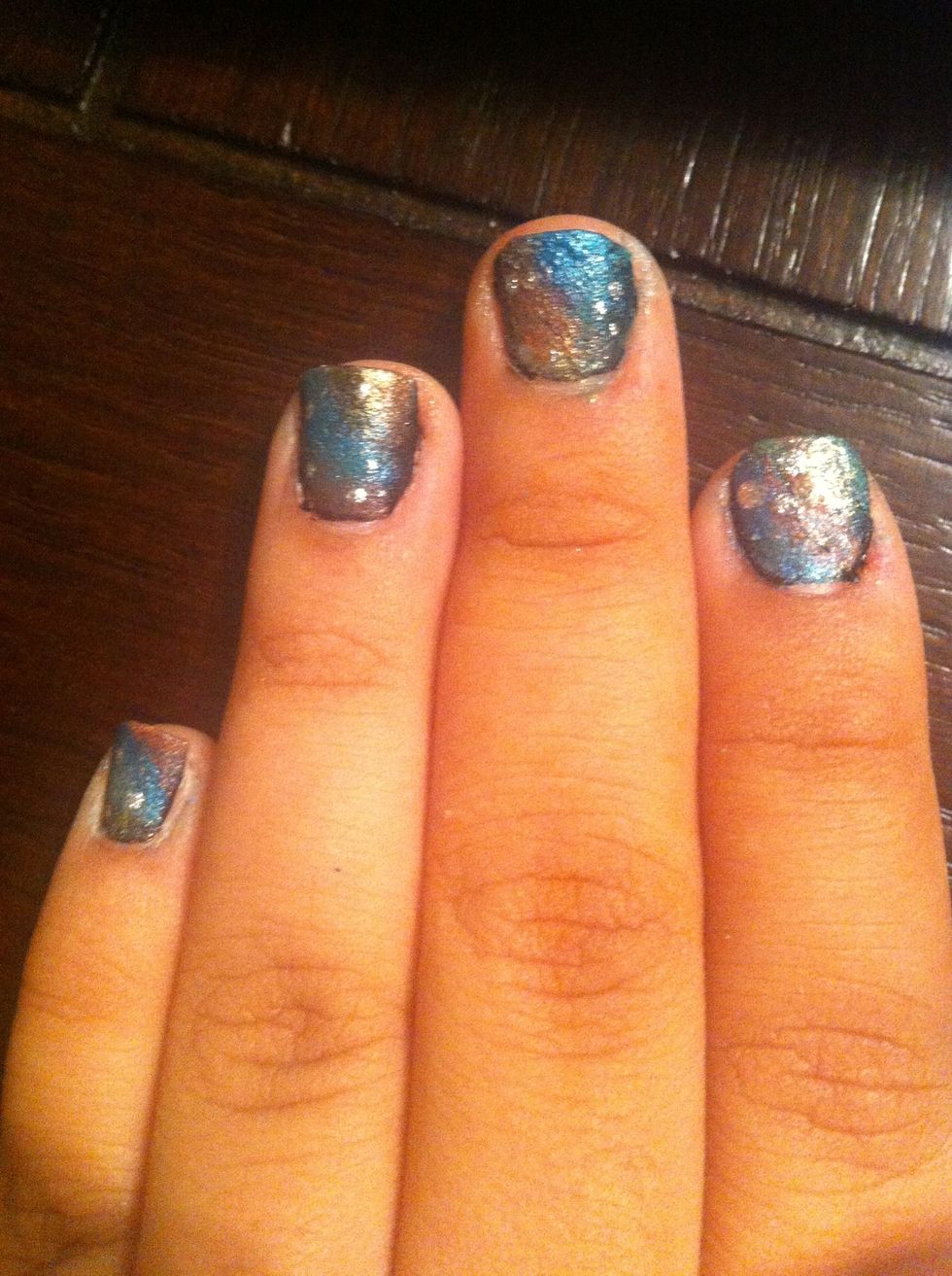 You can also dot some silver or white nailpolish to create the look of star clusters
Like this!(: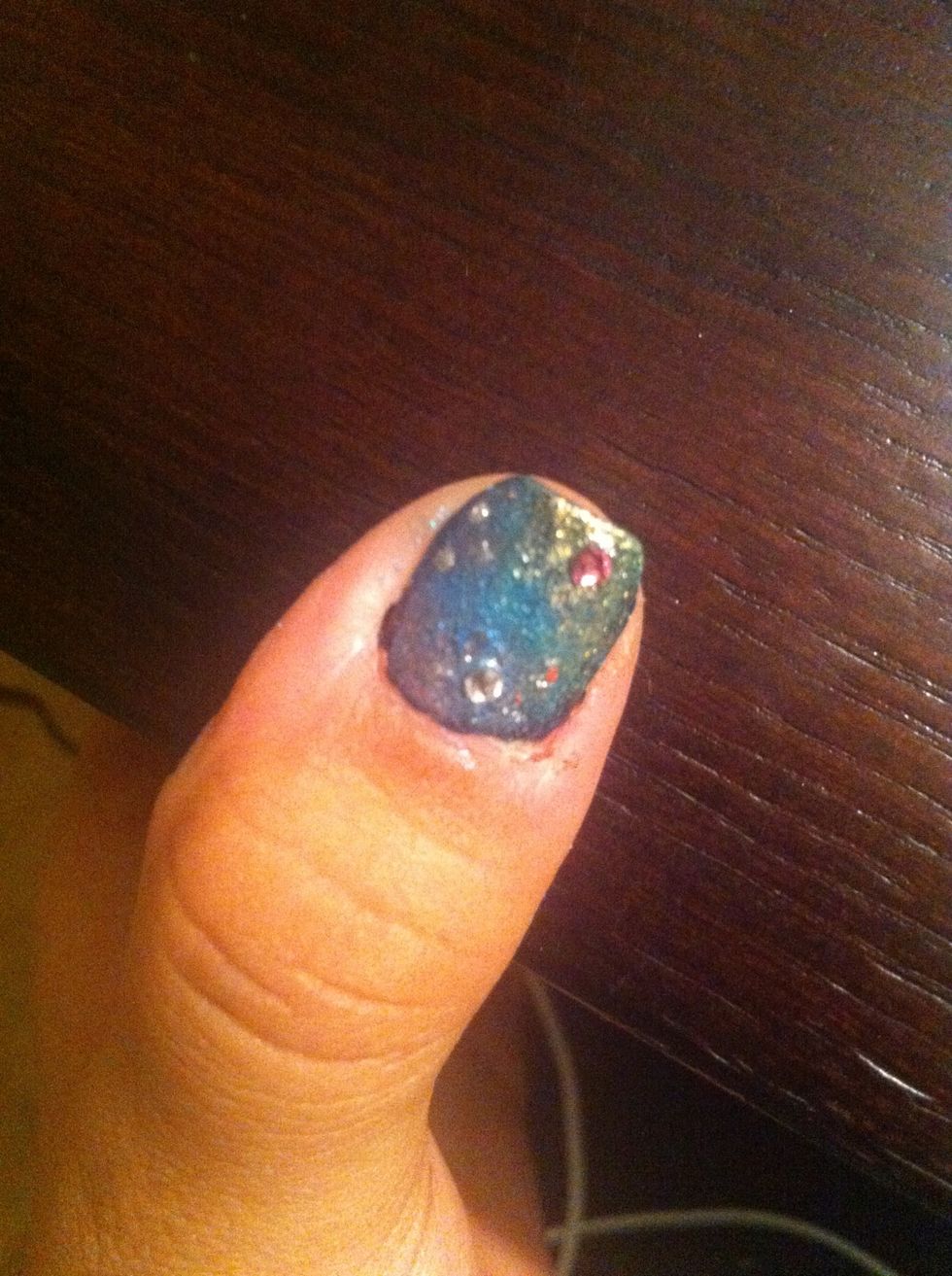 You can even add a few gems to give it the 3-D star look!!🎆
Same goes with glitter! (everything goes with glitter😉)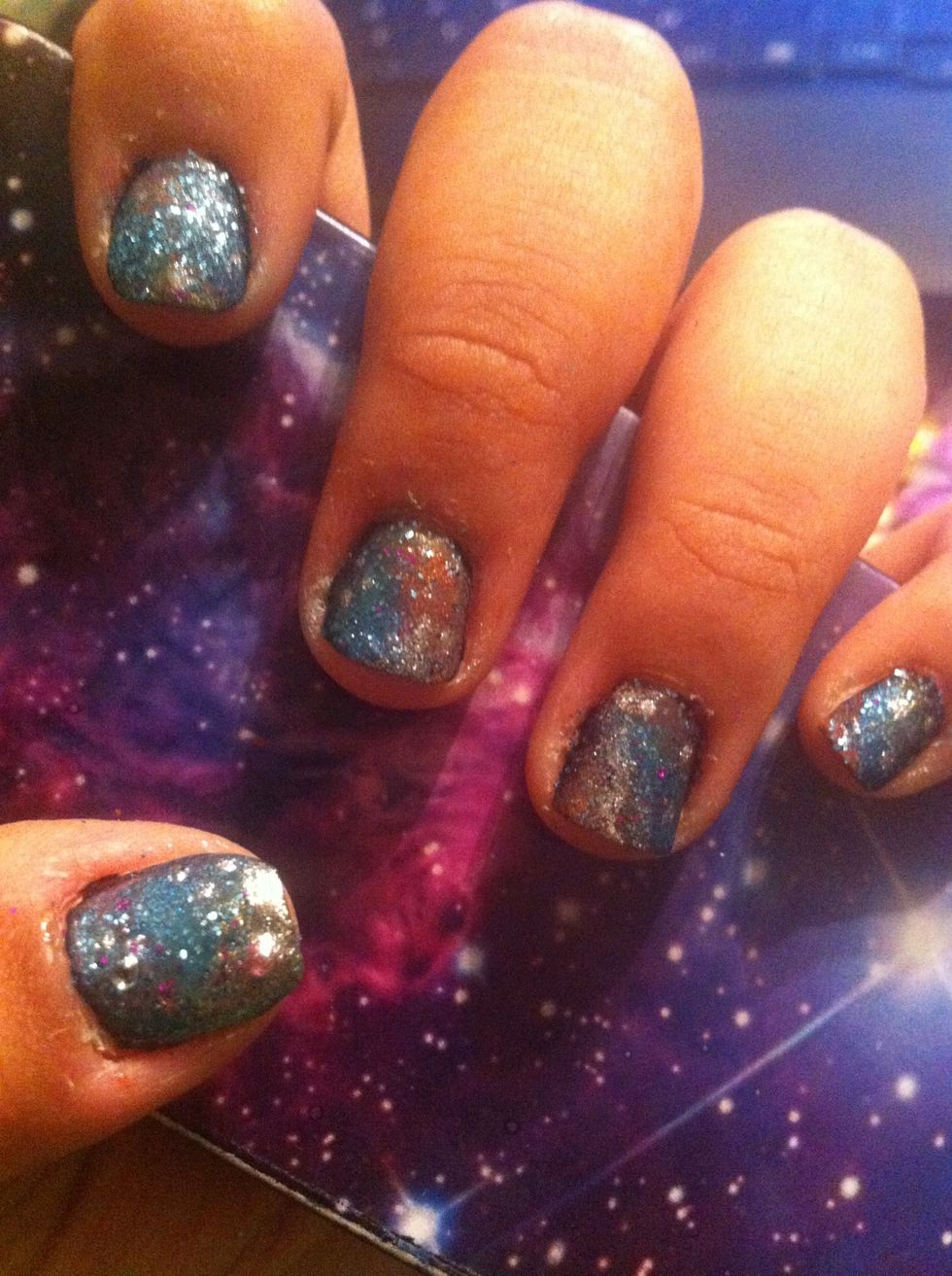 Finished look!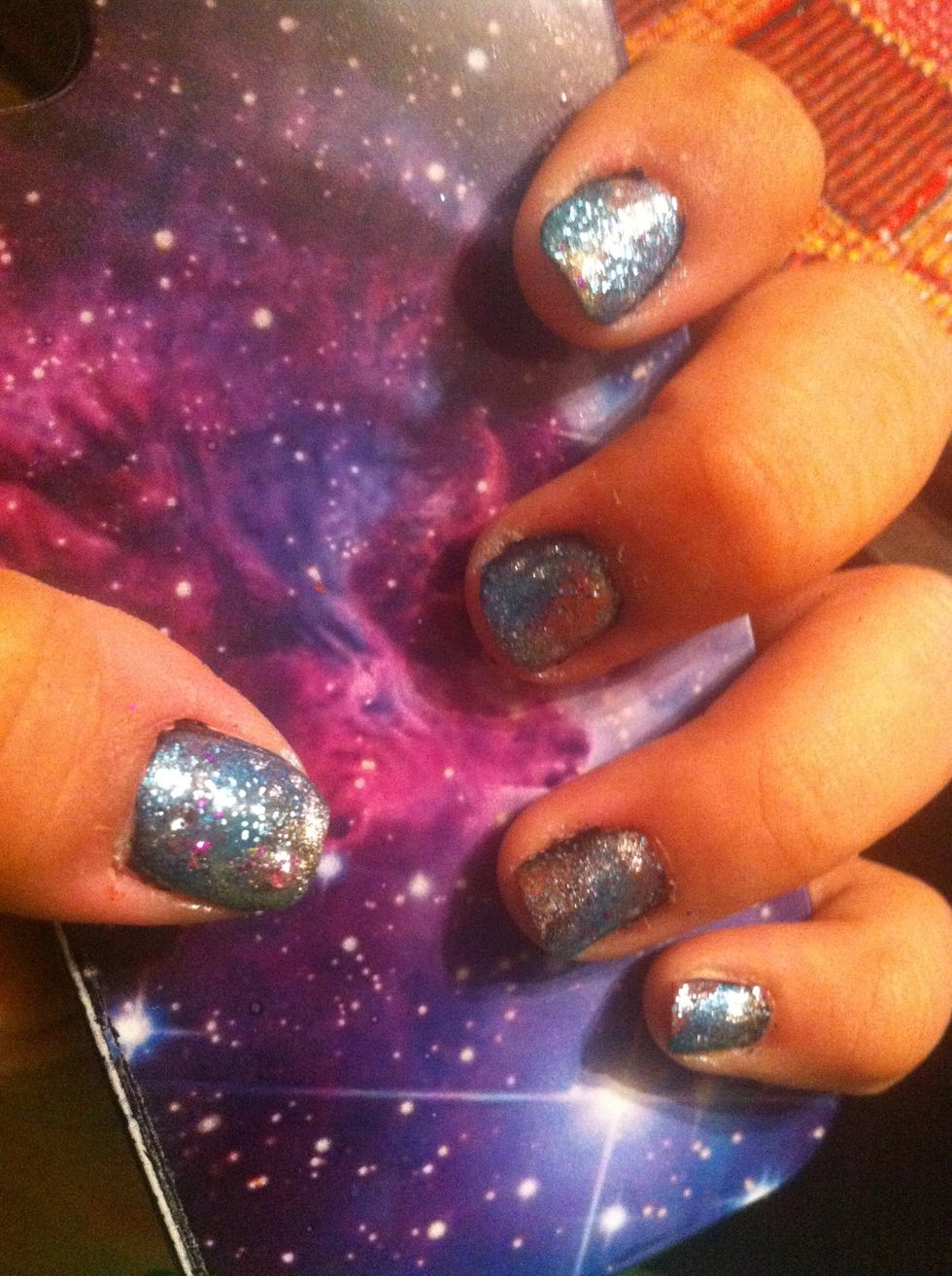 ☺
This is my first guide so go easy on me:)
Makeup sponge
Glitter nail polish/glitter
Black nailpolish
Blue nailpolish
Green " "
Pink " "
Gold " "
Silver " "
Purple " "
Tweasers(optional)
Small gems(optional)
Toothpick
Paper