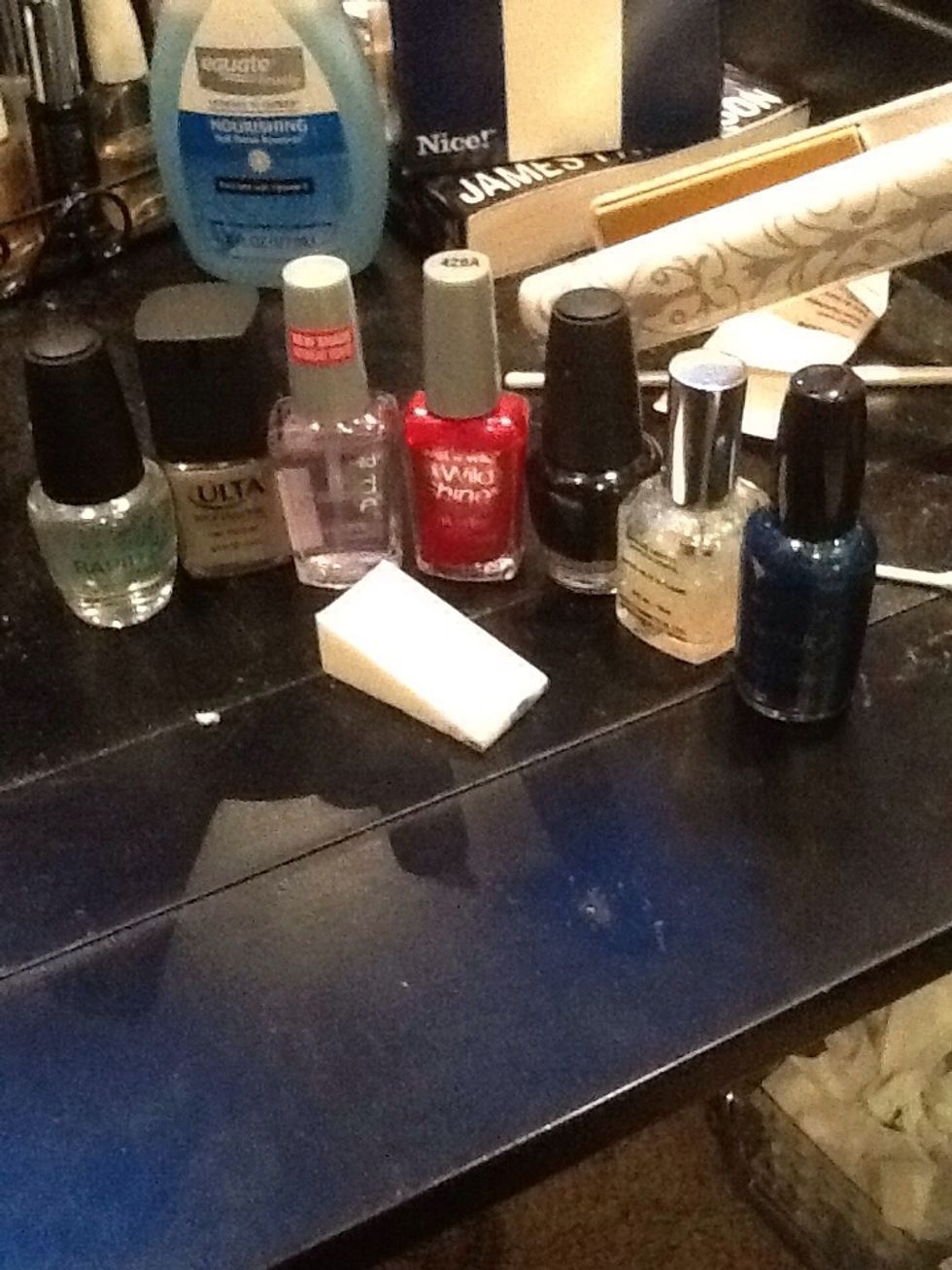 The supplies you'll need.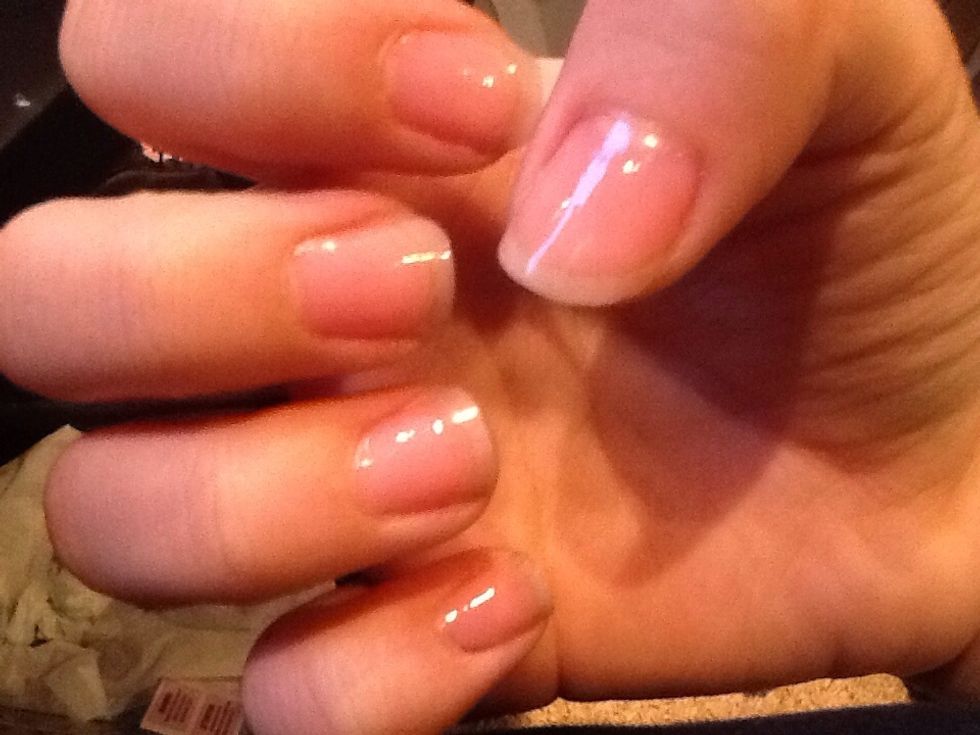 Put on a base coat.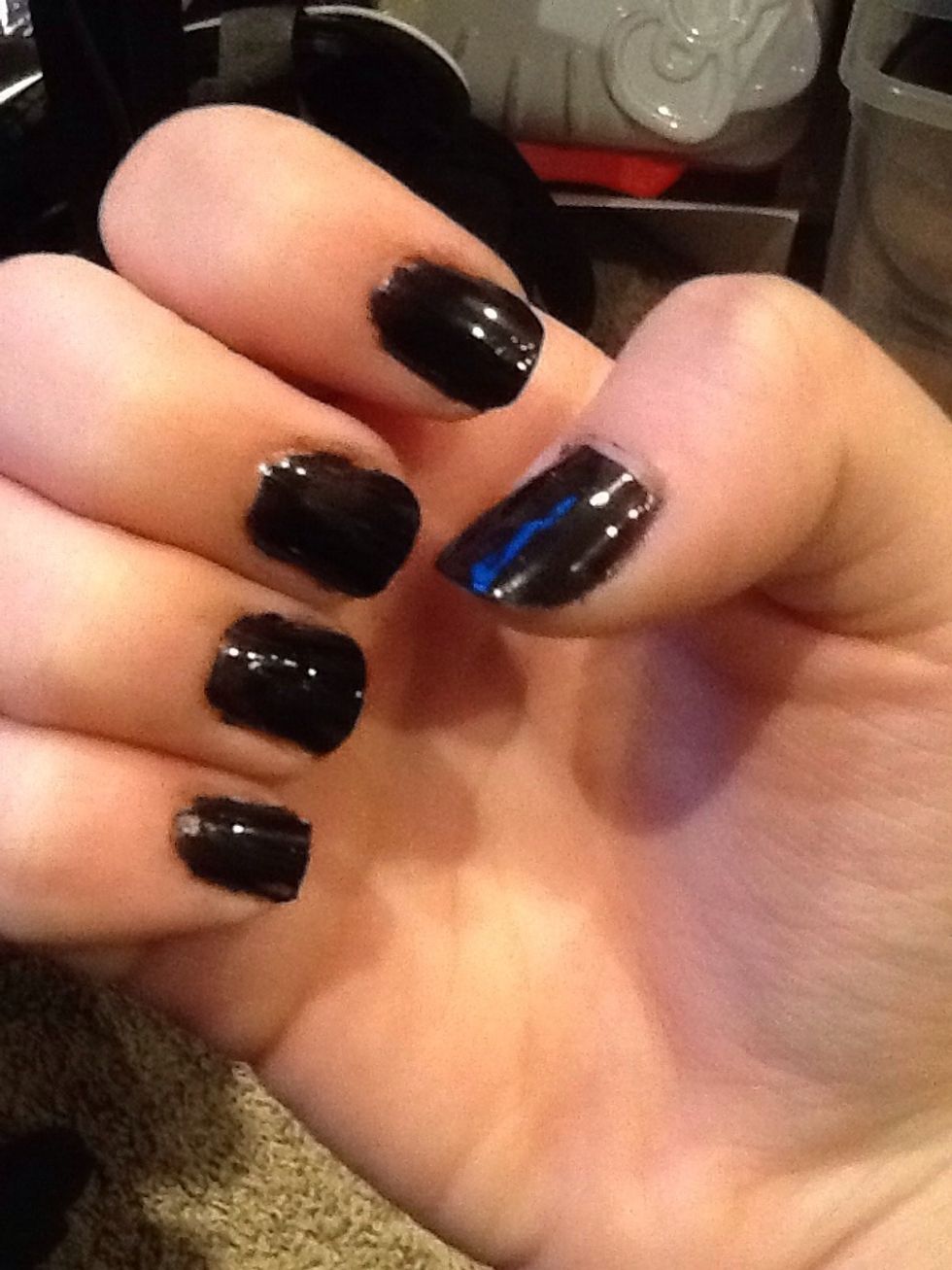 After the base coat has dried, put on the black nail polish.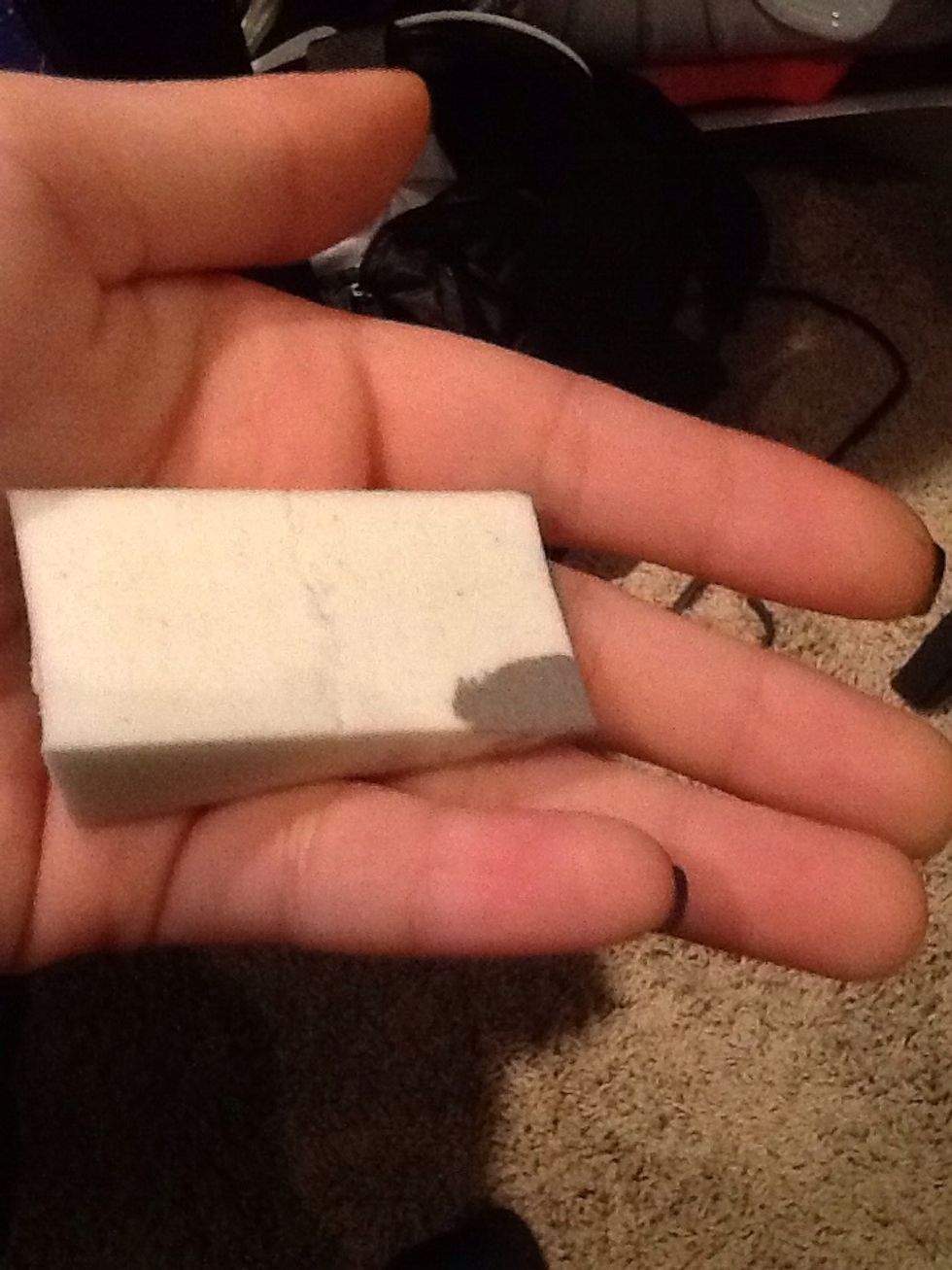 After the black nail polish has dried, take the sponge and put the grey nail polish on it.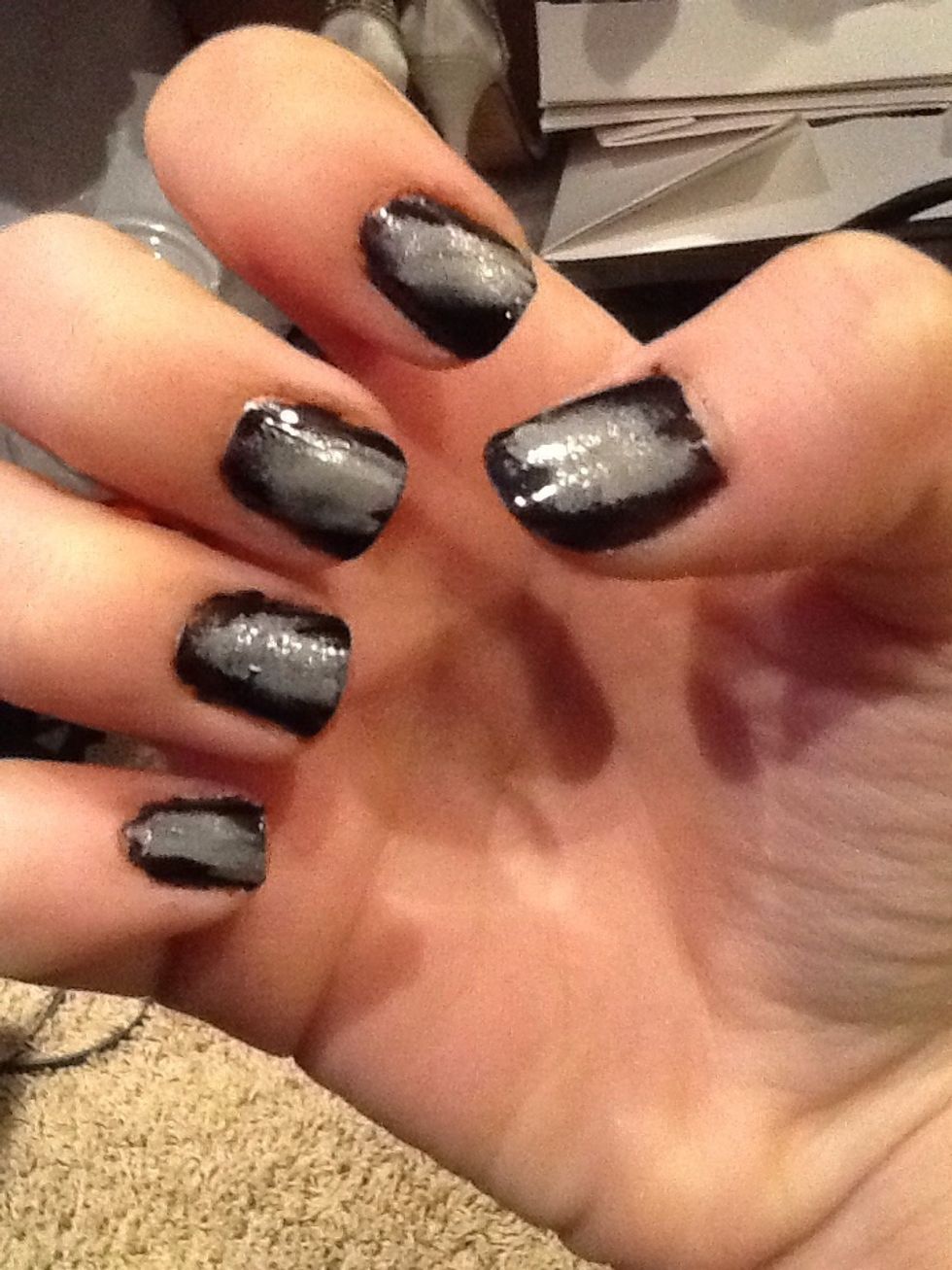 Then dab the sponge, with the grey on your nails, but don't cover the whole nail.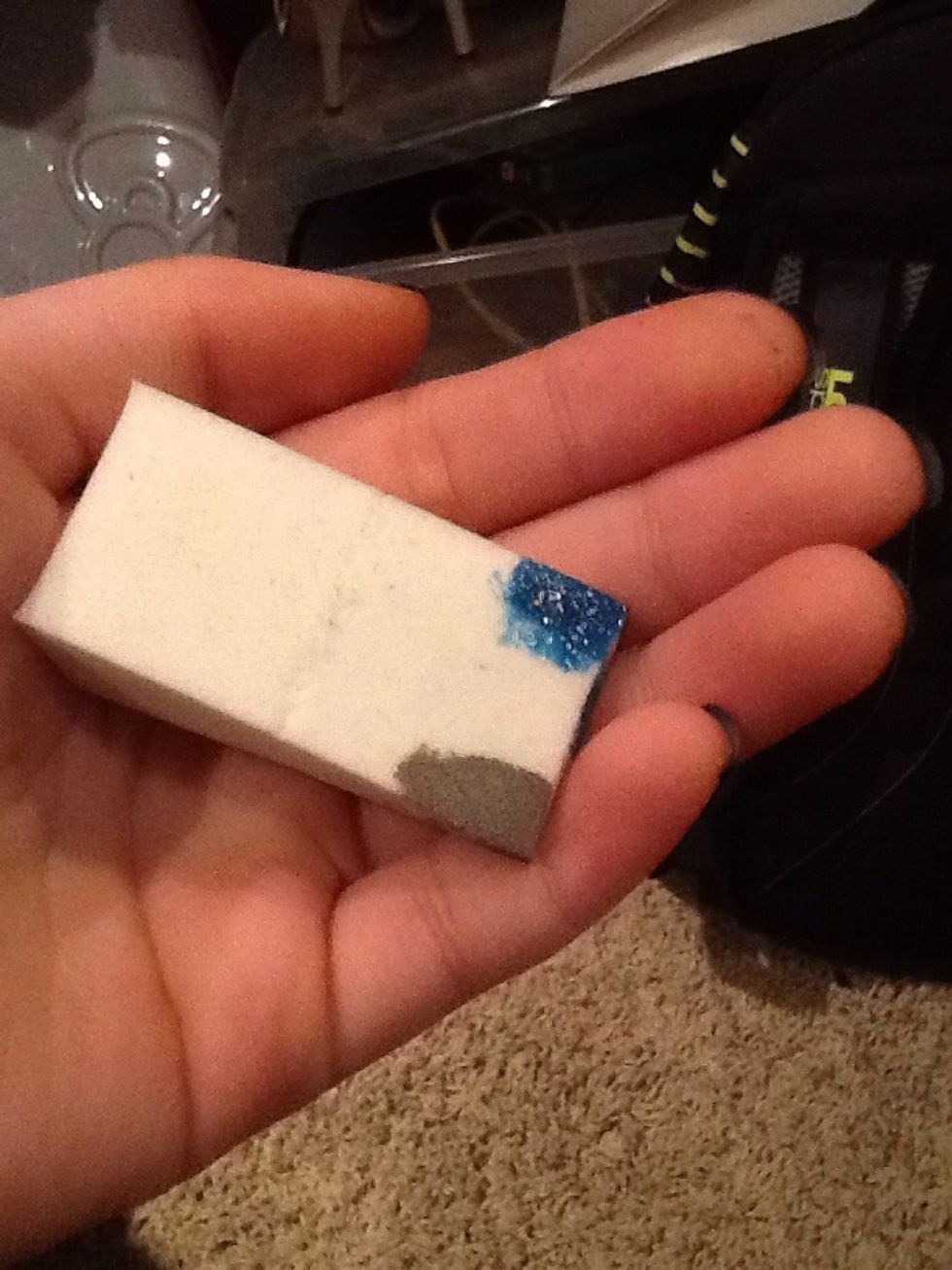 Then dab blue nail polish onto the sponge.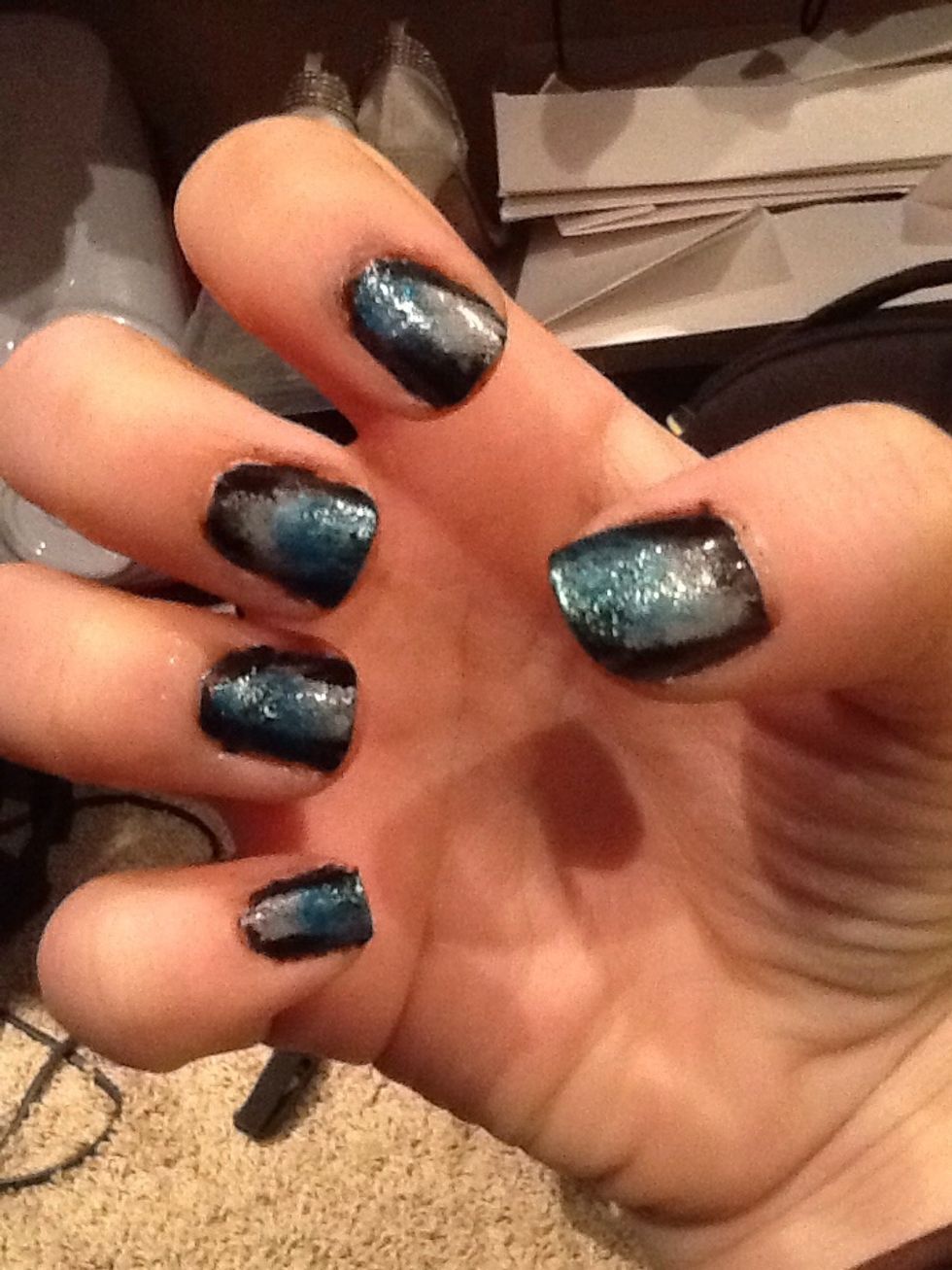 Dab the blue nail polish that is on the sponge onto your nails, on top of the grey but only on half of it.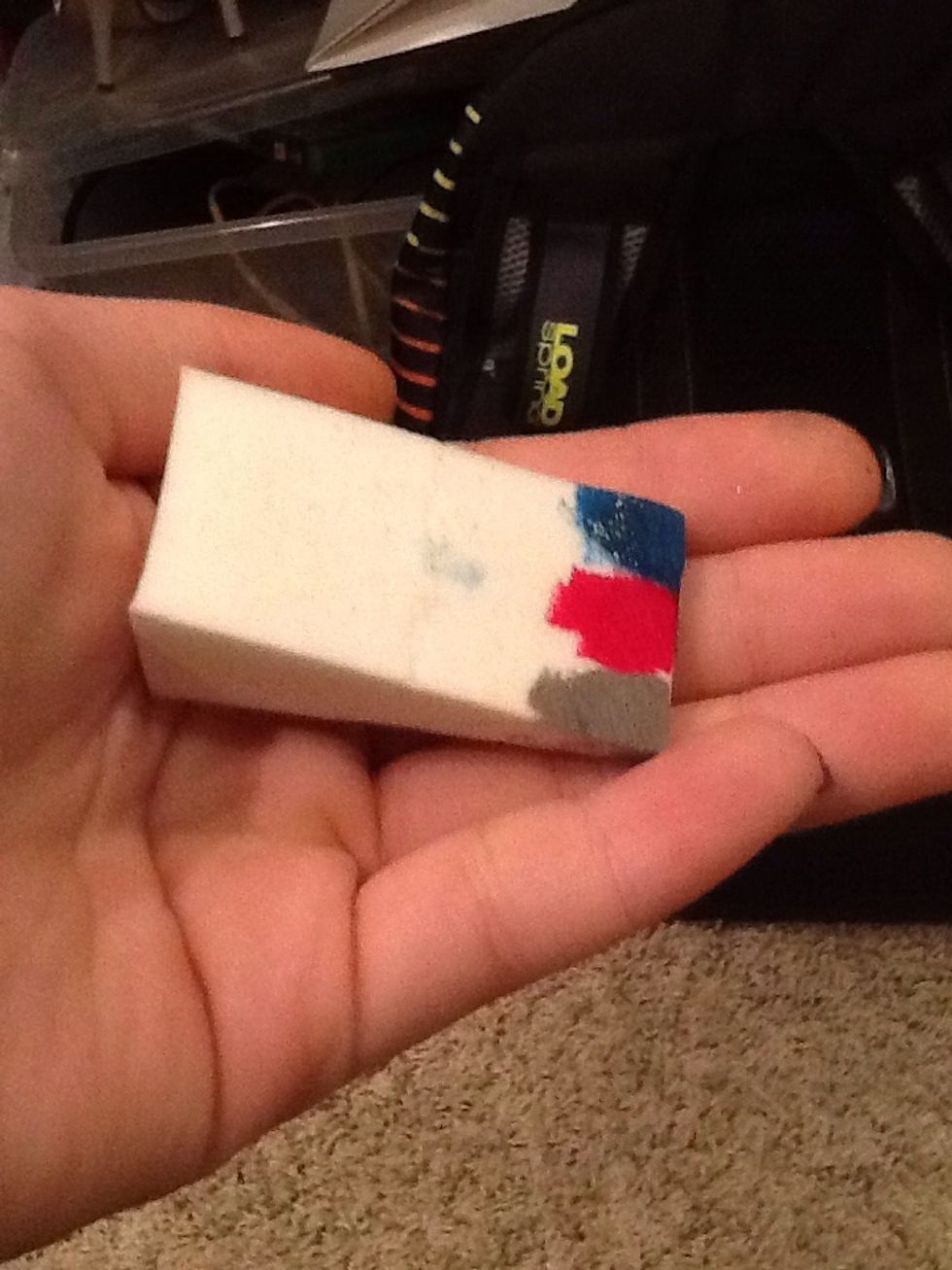 Dab the pink nail polish onto the sponge.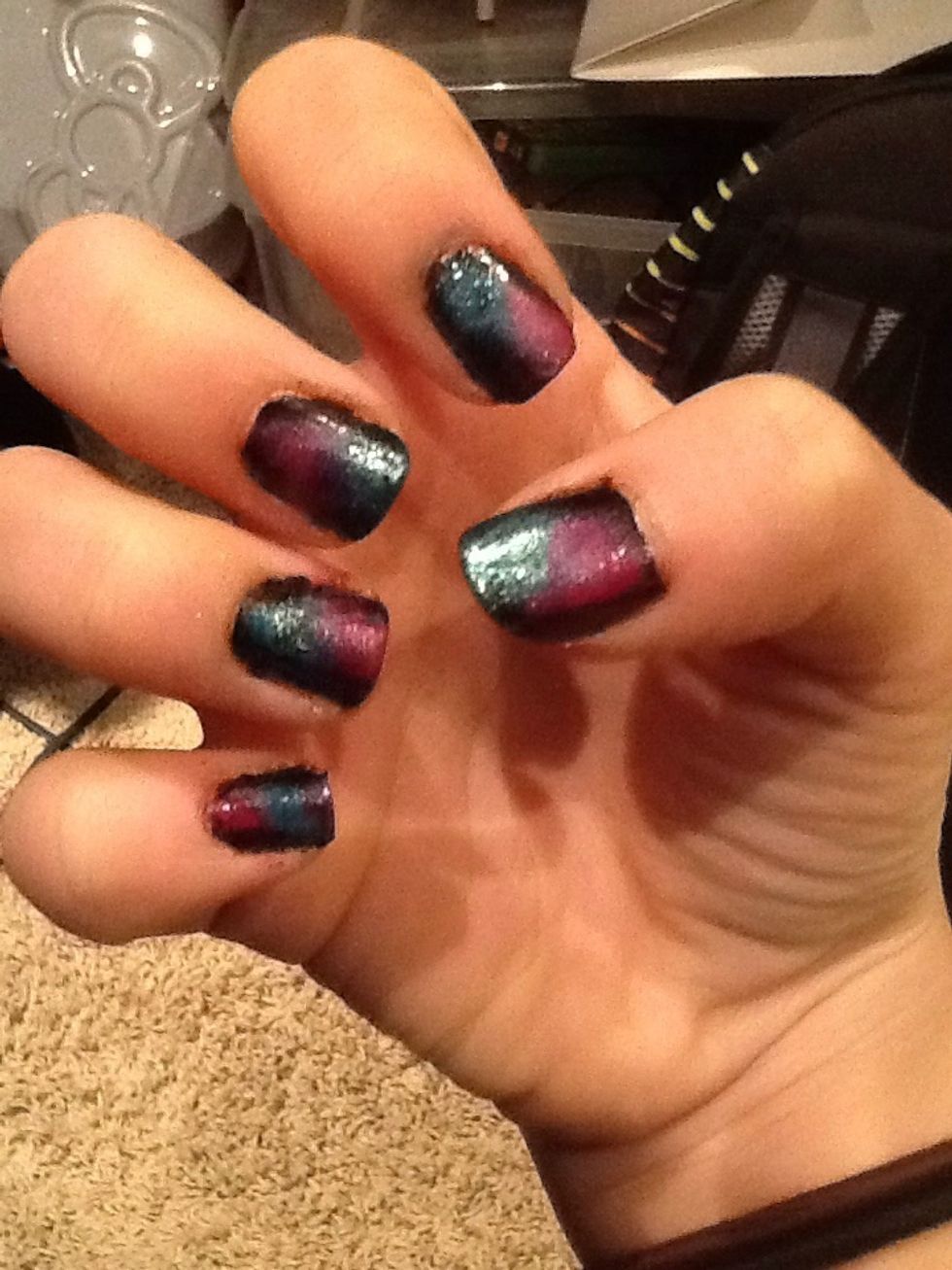 Dab the pink onto the other half of the grey. Try to mix the pink and blue on your nails, so it'll blend in together.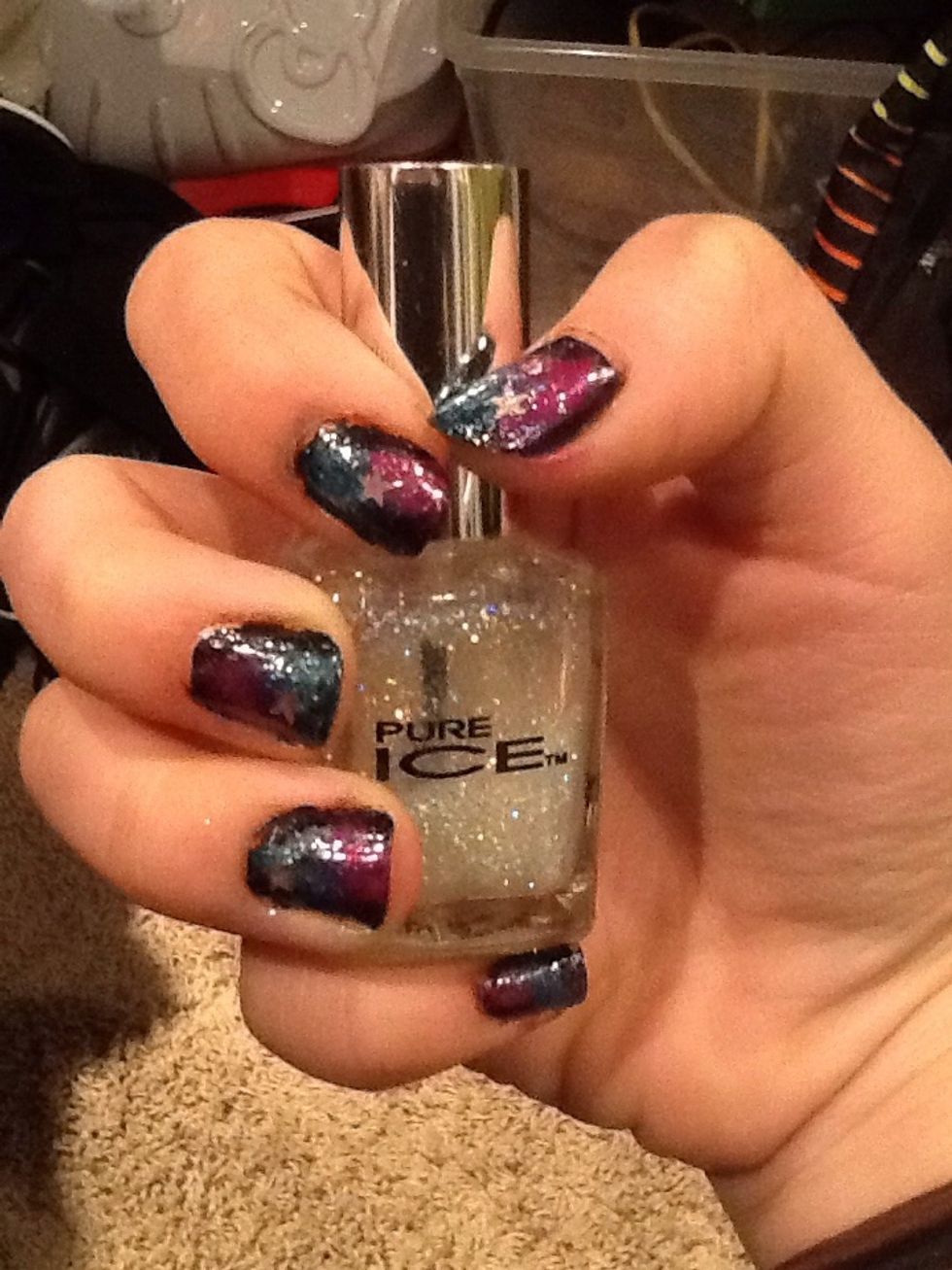 After the pink nail polish has dried, get your glitter nail polish and apply it on your nails. You can also apply stars on your nails.
Now get a Q-tip and dip it in nail polish remover. Then remove any nail polish around your nail if you accidentally got any nail polish on your skin.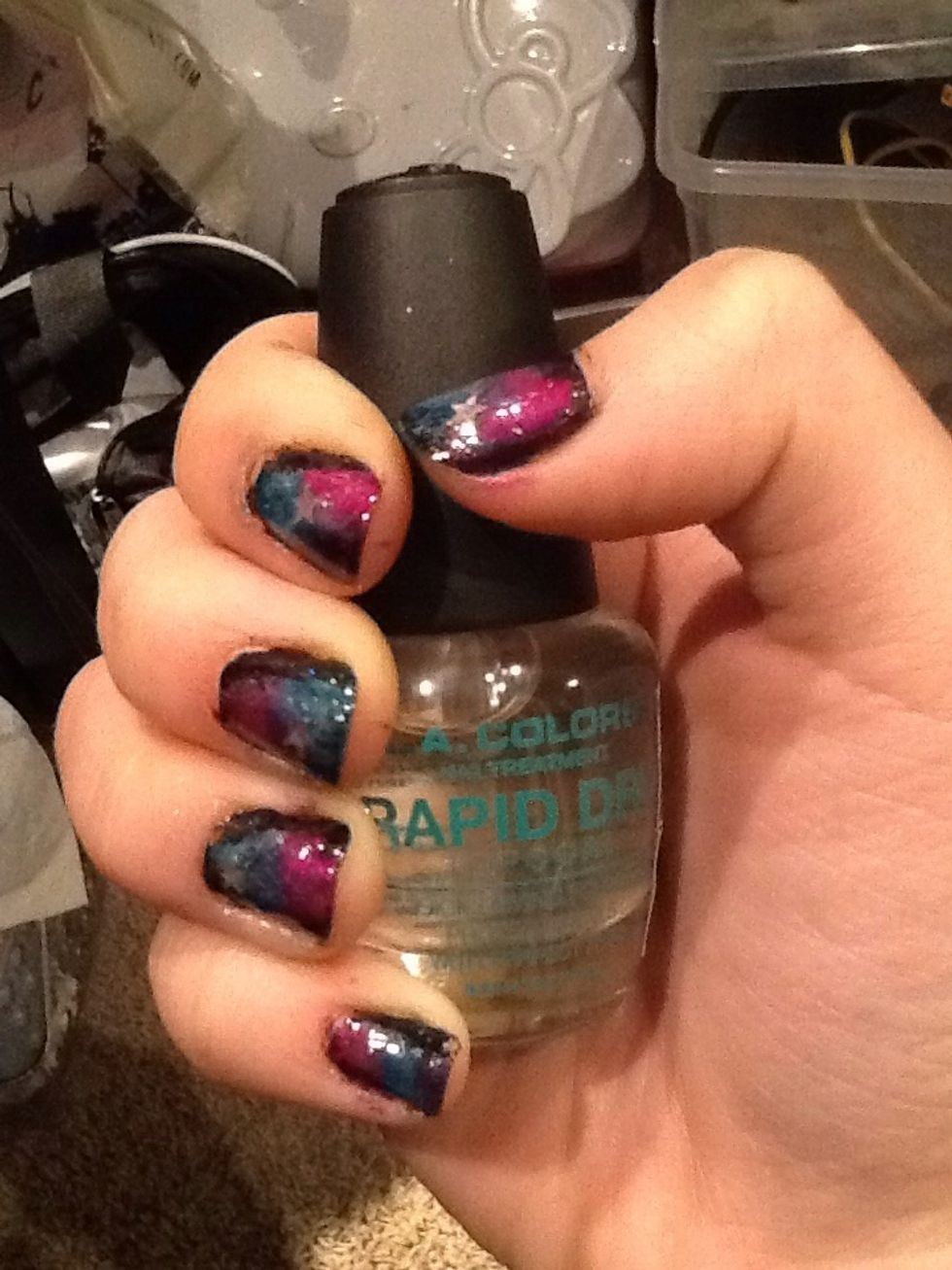 Then when your nails are fully dry, apply a top coat to protect your design.
Black nail Polish
Grey nail polish
Blue nail polish
Pink nail polish
Glitter nail polish
Base coat nail polish
Top coat nail polish
Nail/makeup sponge