Create Fun Sharpie Neon Drawing Nails for Kids.
21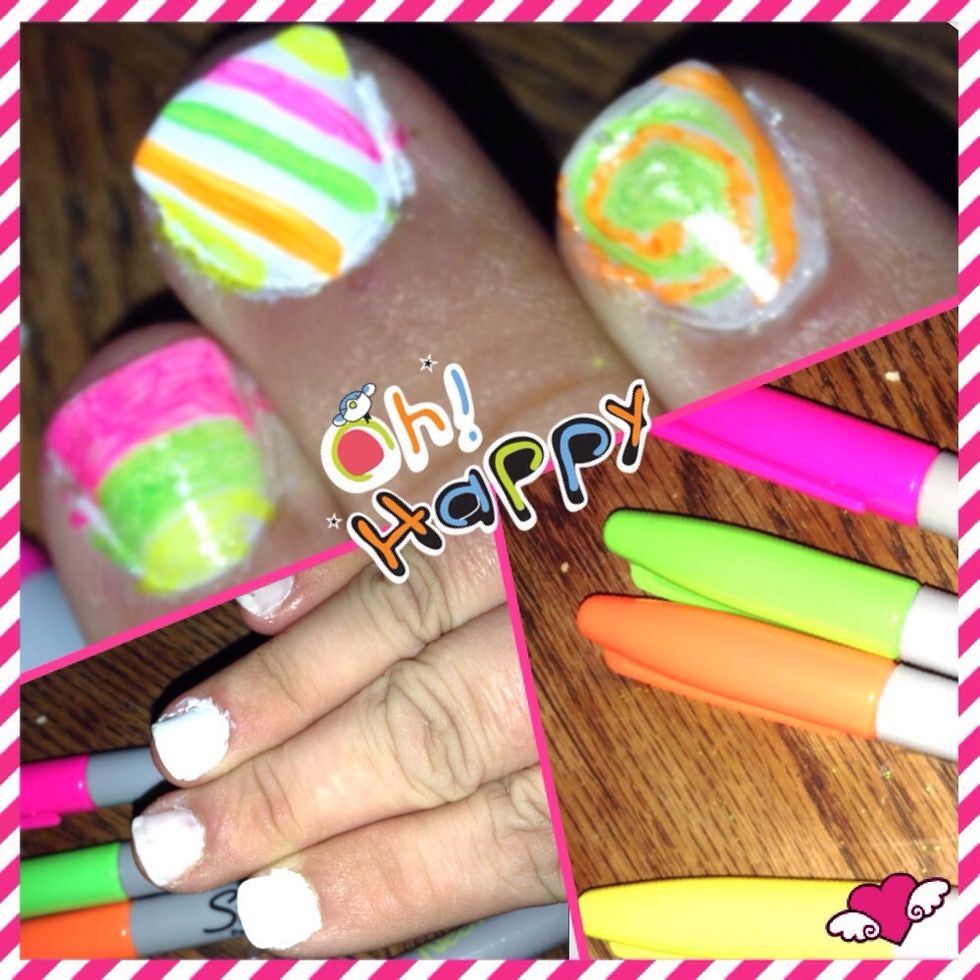 Step 1- Apply 1 coat of basecoat(not shown as you should ALWAYS apply before painting).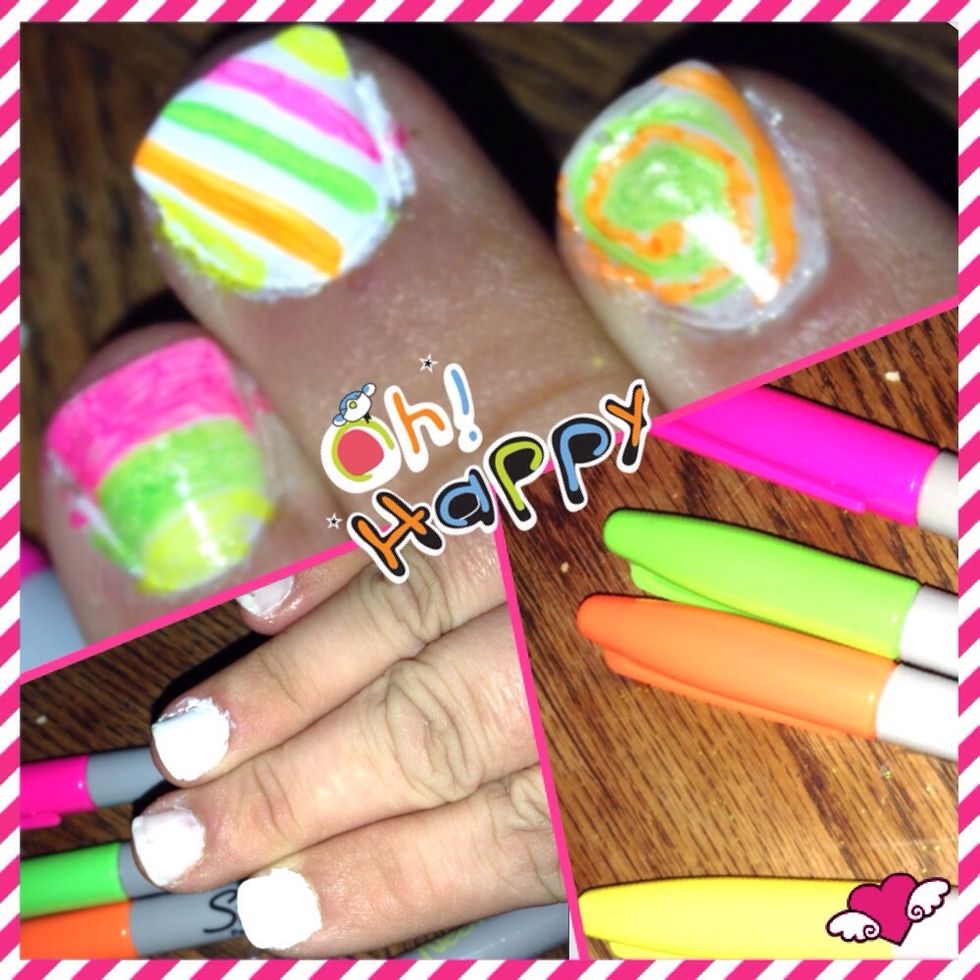 Step 2- Apply 1-2 coats of white or super pale nail polish. I alternated a bright white with a pale pink by Maybeline(sp?) called Ballet Pink. White is def best to show neon on. Allow to dry fully.
If you look at the top pic you can see that the middle finger is brightest. It is the one I used white polish on. This is why I recommended the white. The green sharpie too much on lt pink.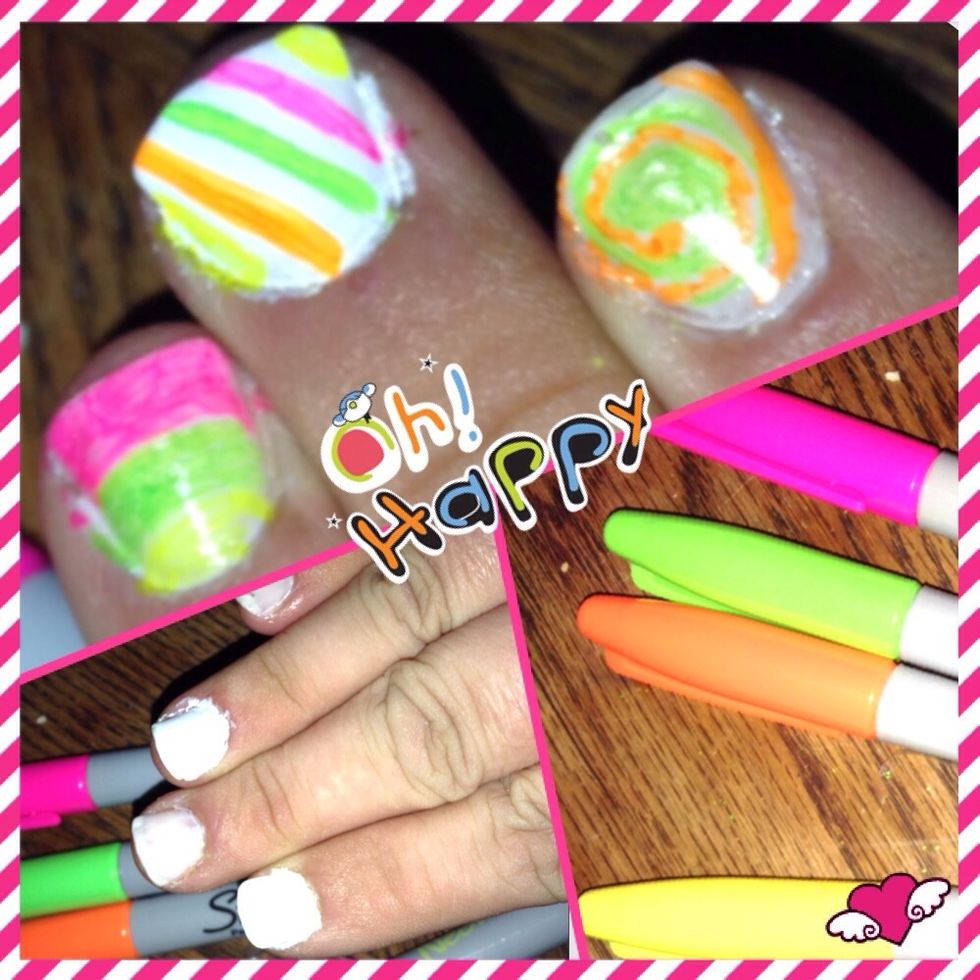 Step 3- Draw designs on nails with Neon Sharpies. Go wild, have fun! Teens and kids can do each other's nails. This is great for parties, sleepovers, etc.
I do not apply a topcoat, as I think it might bleed the marker too much and this is just a fun temporary nail job. Feel free to try tho, let me know if it works lol. Hope you enjoy!
Neon Sharpies- multiple colors
White or super pale Nail Polish
Basecoat